There's no doubt that a holiday in Egypt can prove the trip of a lifetime – but you do need to take precautions. Here's what you need to know before you go!
What do I need to know about travelling in Egypt?
You may be aware that there has been some civil unrest in Egypt in recent years and, as a result, the UK government has issued travel advice for people travelling there. More than 300,000 British nationals visited Egypt in 2017 and most visits are trouble free, but terrorist attacks remain a possibility and holiday-makers need to be vigilant at all times.
Follow the advice of the Egyptian government and your travel company and try to avoid crowded places and gatherings, particularly during religious festivals such as Ramadan. Check the Foreign Office travel advice before you book your trip to make sure that travelling to your destination is not advised against. If it is and you decide to go there regardless, in most cases your travel insurance will be invalidated, putting your safety at risk.
What kind of travel insurance do I need to go to Egypt?
Travel insurance generally cover specific geographical areas, such as European travel insurance or worldwide travel insurance. Although Egypt is in Africa, it's often classed as for insurance purposes as in Europe, as it borders the Mediterranean, and is therefore included under Admiral's European Travel Insurance cover.
Admiral's Egypt Travel Insurance covers you for medical expenses, repatriation, cancellations or delays, loss or theft of and damage to belongings, personal injury and personal liability. We also provide a 24-hour emergency medical helpline, which could prove invaluable if you or someone in your party needs medical attention but you don't know where to go or can't speak the local language. The helpline can direct you to the right place to get treatment or find someone who can communicate with medical staff on your behalf.
Healthcare in Egypt
Although Egypt is classed within Europe for Admiral Travel Insurance, your Global Health Insurance Card (GHIC) isn't valid there. While Brits benefit from free healthcare under the NHS, Egypt operates only a limited national healthcare scheme, so you'll need private medical cover for your visit.
It's sensible to make sure your vaccinations are up to date before you travel, as some diseases are more prevalent in Egypt than they are in the UK, including hepatitis A, hepatitis C, typhoid, TB and rabies.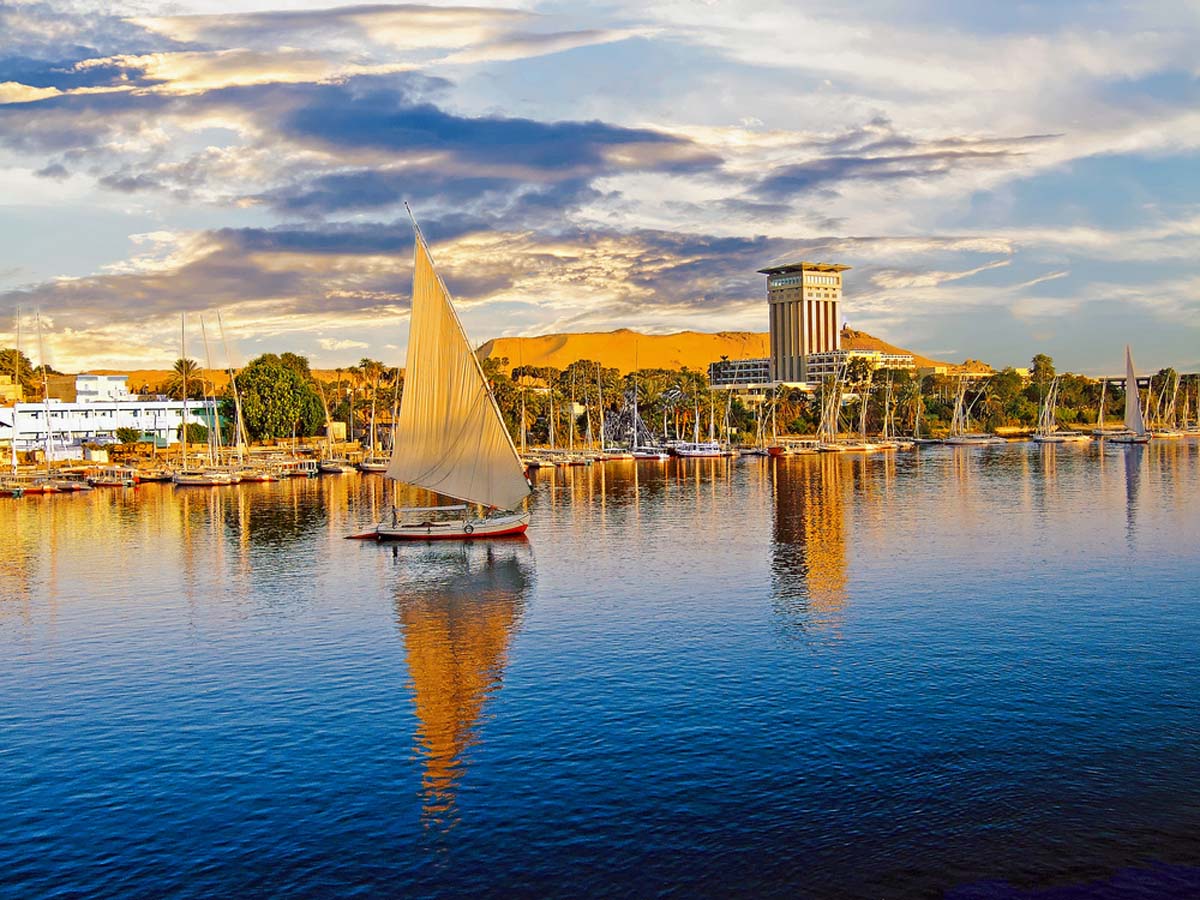 Sanitation in Egypt may not be the same as you're used to in the UK, so take care to wash fruit and vegetables before eating and you may also want to avoid street food and juices. make sure you: 
Pack a bottle of hand sanitiser

Drink bottled water only – and lots of it, to prevent dehydration in the sweltering temperatures

Don't forget your sun cream.
Air pollution can also be a problem in cities like Cairo, so take precautions if you or anyone travelling with you has respiratory issues and keep your asthma pump to hand.
What to do when you get there
Egypt may be best known for its pyramids and the River Nile, but there's no shortage of activities to try out too. Whether you fancy snorkelling in the Red Sea or touring the country by camel, boat or even submarine, there's something to suit all tastes!
If you like to immerse yourself in history, the city of Giza situated close to Cairo is home to the Great Pyramid, one of the Seven Wonders of the Ancient World. You can hire yourself a donkey or camel to ride between the pyramids or visit the Sinai desert.
If you're planning to take part in water sports, such as diving or water skiing, or adventure sports activities such as parasailing or quad biking, you may need to take out additional cover due to the increased chance you could get injured and need medical treatment. Read your policy booklet to find out what is and isn't included.
Respecting customs in Egypt
Whenever you go to a different country, it's important to respect its culture and traditions. If you're visiting one of Egypt's numerous mosques or places of historical interest, replace beachwear with more conservative clothing, such as long trousers and shirts or blouses. Always take your shoes off before going into a mosque and remember that women must keep their hair covered.
Having the right travel insurance for Egypt in place before you go will give you peace of mind and protection on your travels around one of the world's most fascinating countries.