If you're planning on having a Staycation this year thanks to the Coronavirus pandemic, take a look at our favourite trails in England, Scotland, Northern Ireland and Wales!
1. Buachaille Etive Mor, Glen Etive, Highlands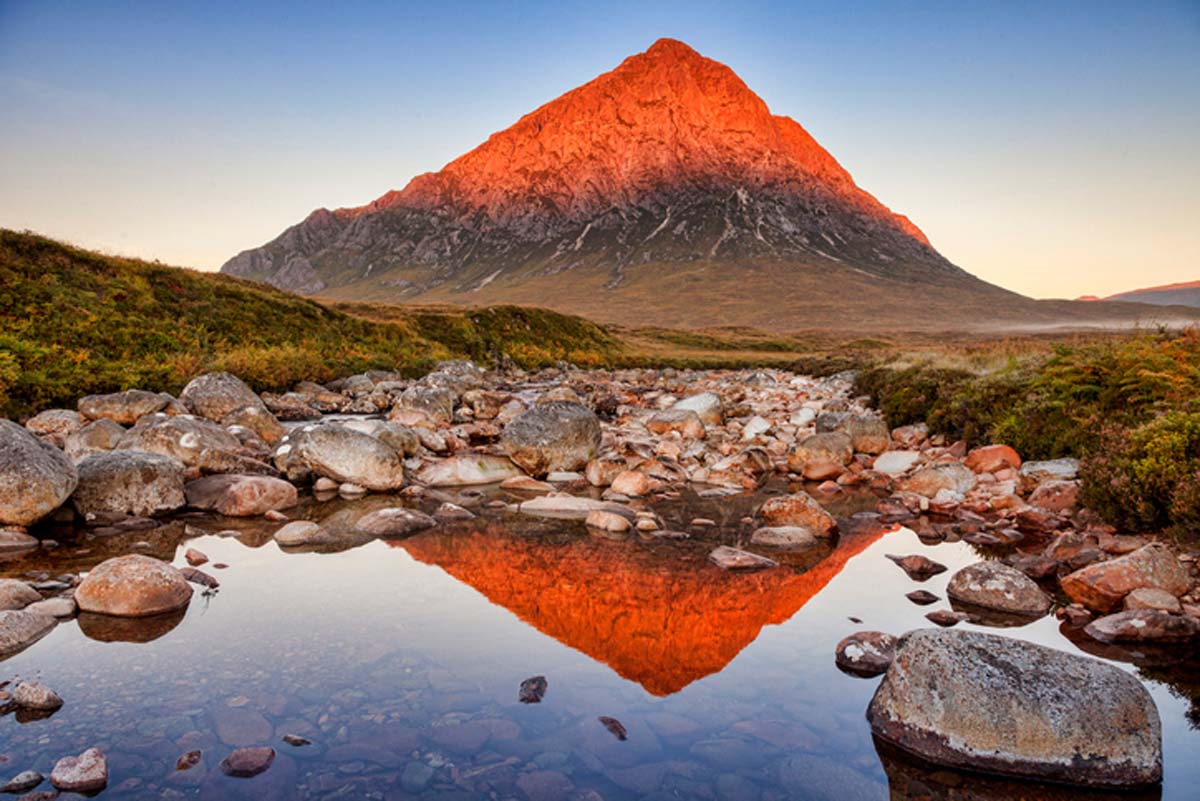 One of the most-photographed mountains in Scotland, the mighty Buachaille Etive Mor is a year-round magnet for hikers and mountaineers. 
Featuring two Munros - the Scotland summits above 3,000ft - the scree scrambles of 'the big shepherd of Etive' are not for the faint-hearted, but climbers are rewarded with breathtaking panoramas. 
Approval for seven hydro schemes in Glen Etive is currently being opposed by campaigners, on the grounds they will impact on officially-recognised wild land.
Also try: Buachaille Etive Beag, Mor's gentler little sister.  
2. The Quiraing, Isle of Skye 
Further north on Skye than the Old Man of Storr, The Quiraing is a fascinating amphitheatre of pinnacles and crags just waiting to be climbed. At around four miles, this isn't a long walk but it does require effort to thread The Needle, climb onto The Table and visit The Prison!
Traditionally one of Scotland's better kept secrets, the word about Skye's dramatic, Middle Earth-esque scenery is getting out, so visit soon before the rest of the world arrives!
Also try: Arthur's Seat, Edinburgh, if you don't have the extra five and half hours to drive to Skye. 
3. Helvellyn and Striding Edge, Lake District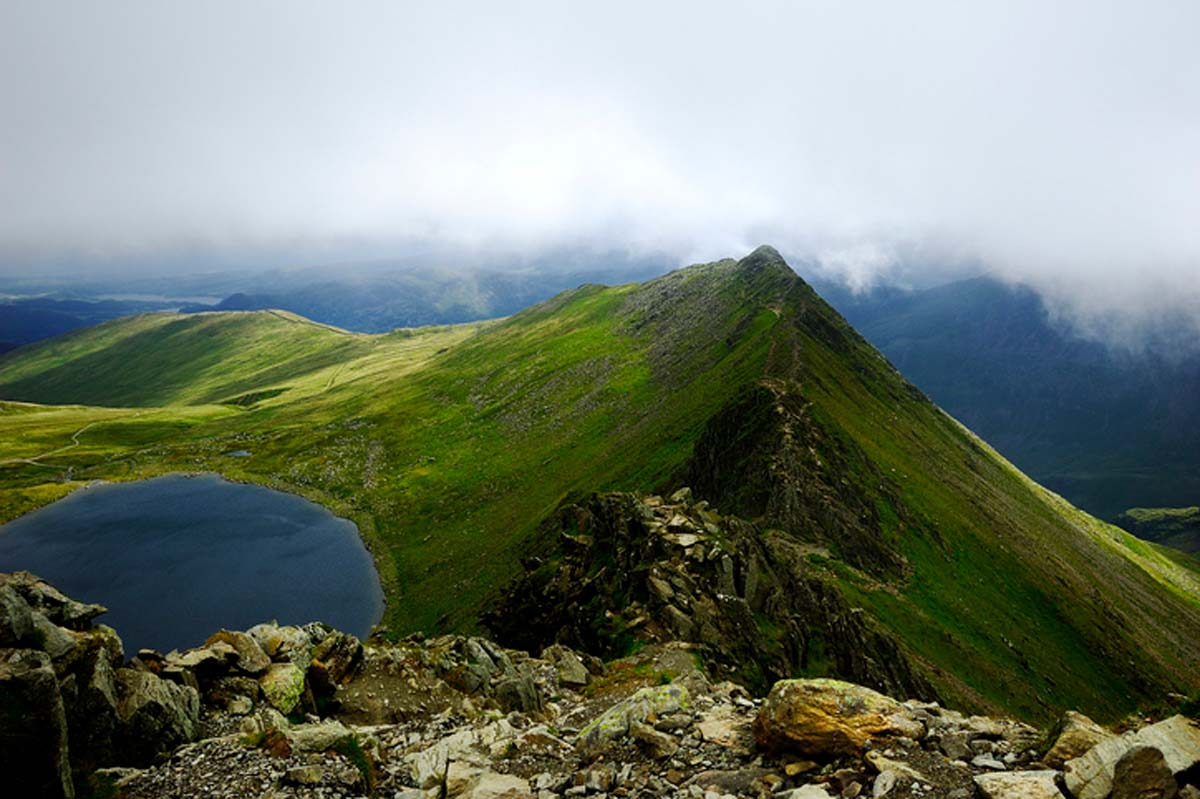 England's third highest peak, Helvellyn, was revealed to be Britain's favourite walk by Julia Bradbury in 2018. 
Described by the legendary Wainwright as 'underlined in the diaries of all fellwalkers,' Helvellyn showcases the Lake District's spectacularly rugged beauty. There are a number of routes to the top, the shortest and most direct being from Thirlmere, but the one on which to test your mettle is Striding Edge, a sharp-sided ridge that requires a few deep breaths before you, er, stride out.
Also try: 'Mountain in miniature' Cat Bells, above Derwent Water, offering easier scrambling for hiking newbies and families. 
4. The Roaches, Peak District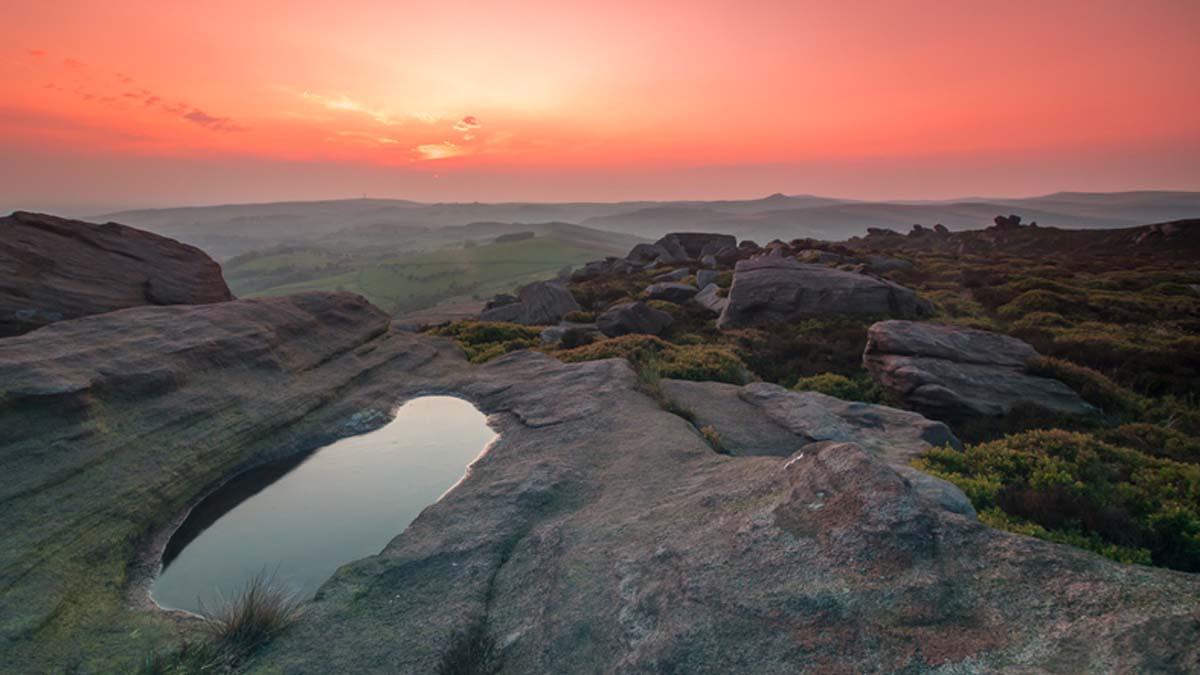 The Roaches consists of two rocky outcrops, Ramshaw Rocks and Hen Cloud, and is the starting point of a new 'purely' Pennine Way being devised by long distance walker and author Ron Scholes. 
Now nearly 90, Ron had many conversations about an alternative Pennines trail with his friend Wainwright, and a guide based on their ideas is due out this year. 
The Roaches' vibrant moorland heather is home to red grouse and even wallabies, descended from a collection kept by a local landowner and introduced into the countryside. 
Also try: Mam Tor from Edale, the number one place to start a walk in the UK!  
5. Aysgarth Falls, Wensleydale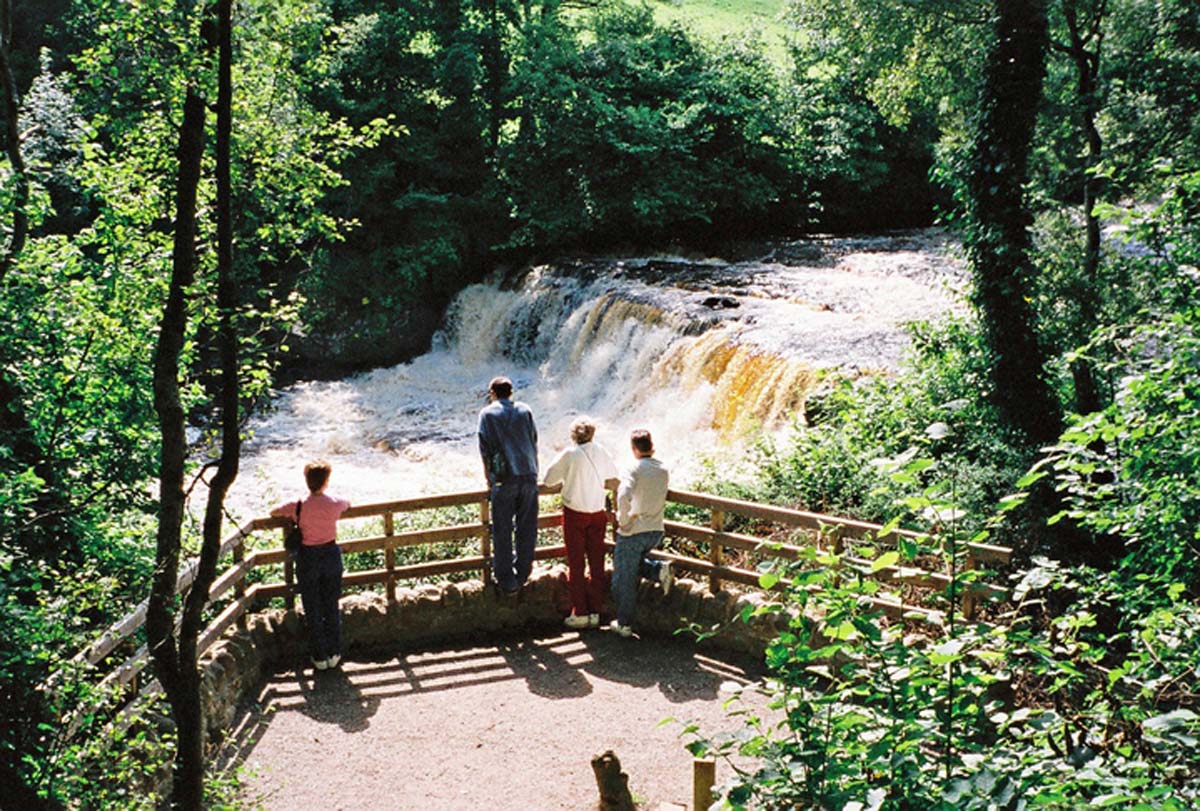 The Yorkshire Dales National Park attracted more than three million tourists in 2015 and a fair few headed for Aysgarth Falls, the three stepped waterfalls visited by Wordsworth and painted by Turner and Ruskin. 
You can take a short stroll from the National Park Centre, enjoy a seven-mile loop to Bolton Castle, where Mary Queen of Scots was held prisoner, or even set out on the Herriot Way, a 52-mile circular route that can be accomplished in four or five days.
Also try: Pen-y-ghent, which can be bagged in isolation or as part of the Yorkshire Three Peaks, with Ingleborough and Whernside.
6. Holywell and Kelsey Head, Cornwall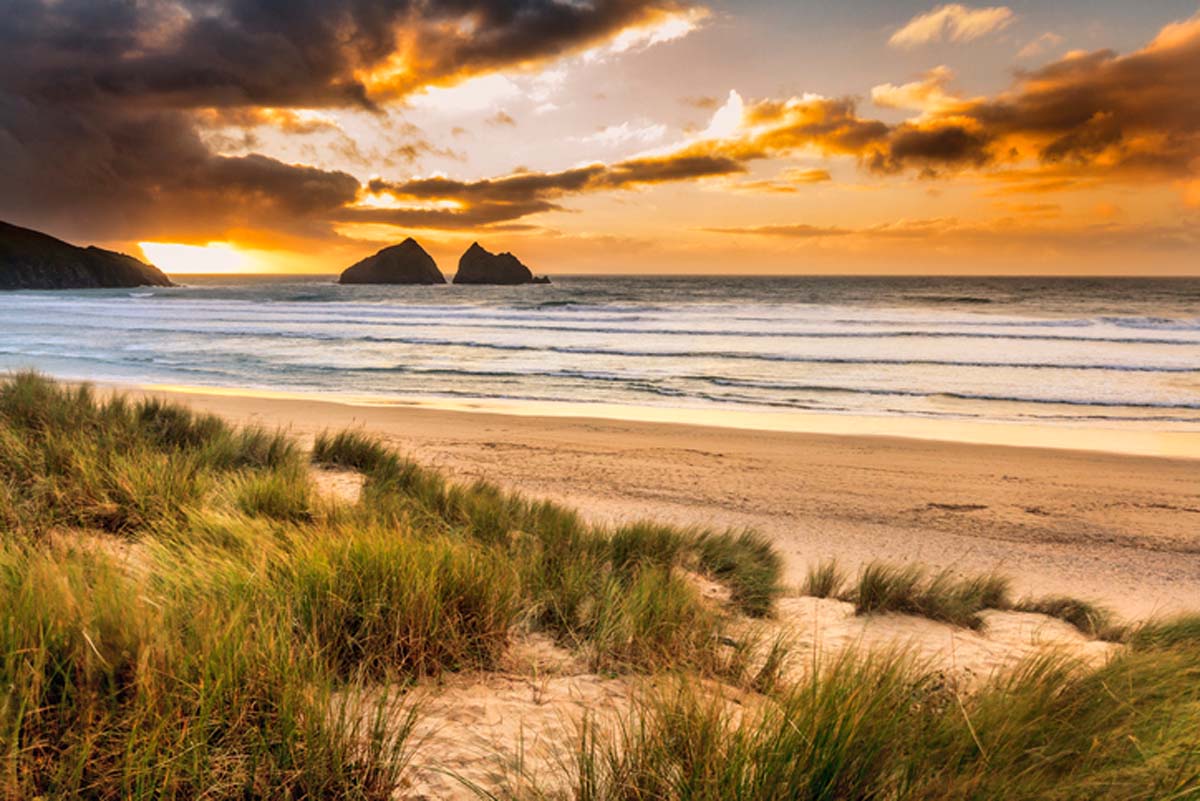 Ever-popular Cornwall was given even more of a boost with the arrival of a certain Ross Poldark on our screens, and there are plenty of Walks in the Footsteps of Poldark to tempt walkers. 
With the landmark twin islands of Carter's and Gulls Rocks, a grotto-like cave and a wreck visible at low tide, Holywell's golden sands form a glorious section of the South West Coast Path. 
You can attempt the whole 630 miles if you fancy a really long walk, but the gentle stroll to Kelsey Head might be enough for most!
Also try: Pendennis Castle and Point, Falmouth, if you're more a fan of Daphne Du Maurier!
7. Romney Marsh, Kent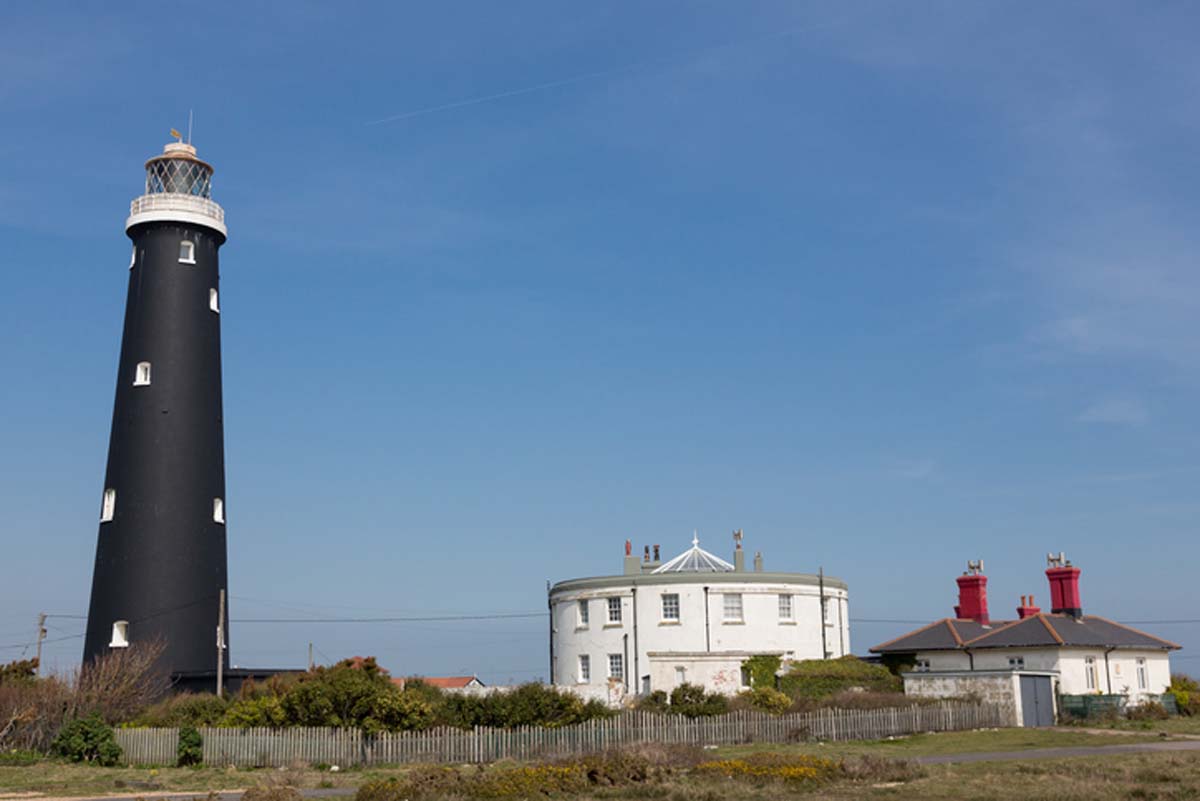 From the west coast to the east, and another bracing coastal walk to blow away the cobwebs. Known as 'the fifth continent' due to its natural beauty and diverse habitats, Romney Marsh gives great views of the white cliffs between Folkestone and Dover, as well as yet more literary inspiration; it was the atmospheric backdrop of a 2012 adaptation of Great Expectations. 
The lovely people at Countryside Books offer a free walking route, or you can buy Kent Year Round Walks to explore the Garden of England further. 
Also try: The Great Stour Way, the gateway to the Kent Downs Area of Outstanding Natural Beauty.
8. Snowdon Horseshoe, Snowdonia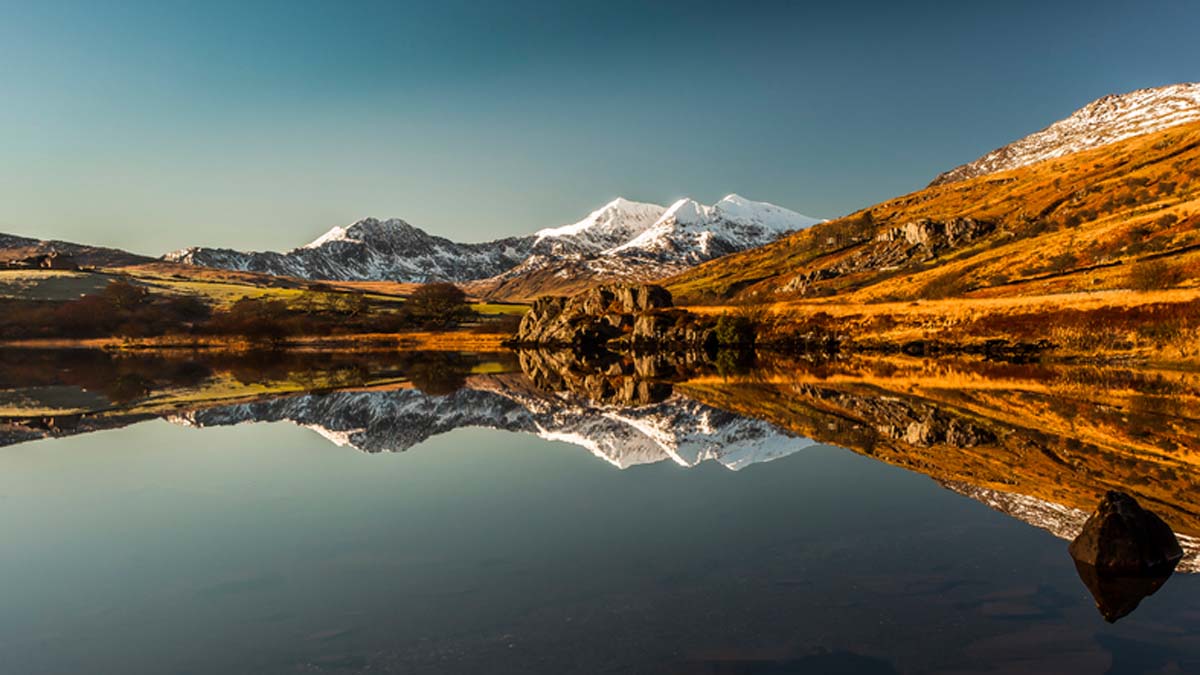 One of the UK's classic walks, this bucket-list circuit kicks off with the nerve-shredding Crib Goch, a sliver of a ridge rising high above Llyn Llydaw. 
Its Grade I scrambling classification belies the exposure on the crest and there's no escape route once you've committed! But, pinnacles accomplished, the remainder of the Snowdon Horseshoe - taking in Crib y Ddysgl, Yr Wyddfa and Y Lliwedd - is a joy. One for early birds; the Pen y Pass car park is often full by 6am!
Also try: The three-mile, low-level loop around Llyn Idwal in the Ogwen Valley. 
9. Pen y Fan to Fan y Big, Brecon Beacons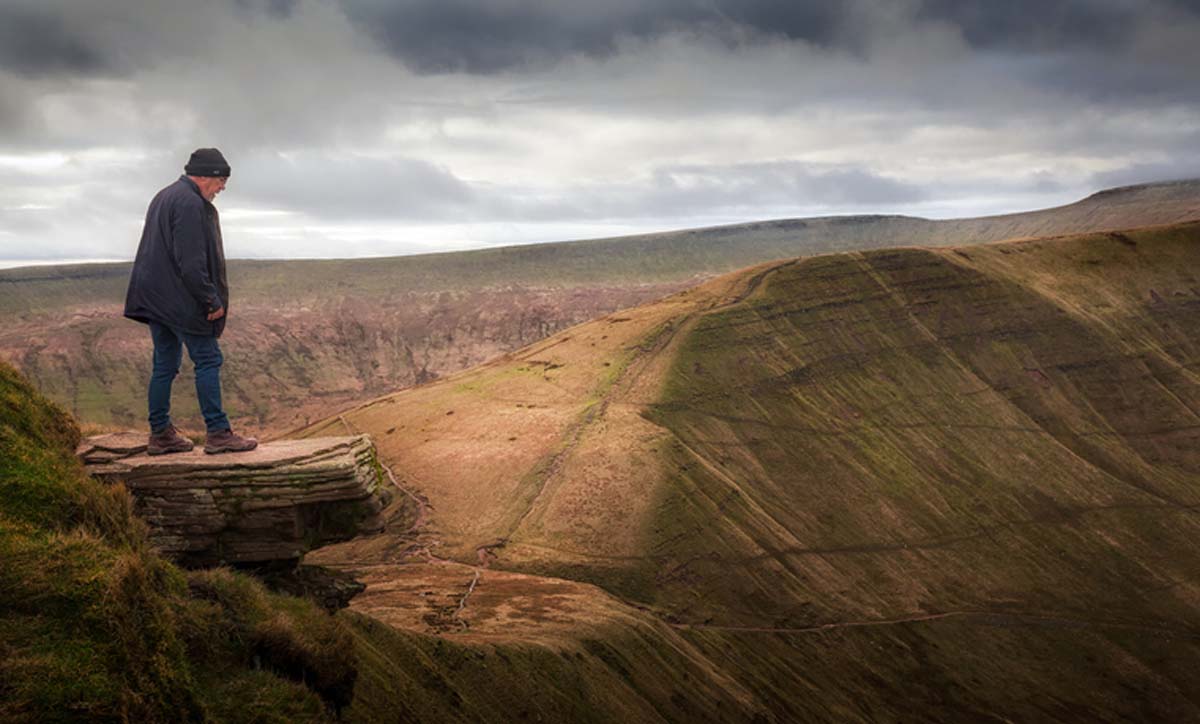 A manageable section of the challenging Brecon Beacons Traverse, this fabulous Central Beacons hike takes in southern Britain's highest peak, Pen y Fan, twin summit Corn Du, the pyramid-shaped Cribyn and Fan y Big (pronounced 'Van er beeg', if that spares the sniggers). 
The initial 'motorway' track can crawl with people on sunny weekends but, once you've bagged the first two summits and are climbing down Jacob's Ladder, the crowds thin and the views are astonishing. Don't forget to stand on the diving board! 
Also try: The Carmarthen Fans above the cobalt waters of Llyn y Fan Fach. 
10. Giant's Causeway, County Antrim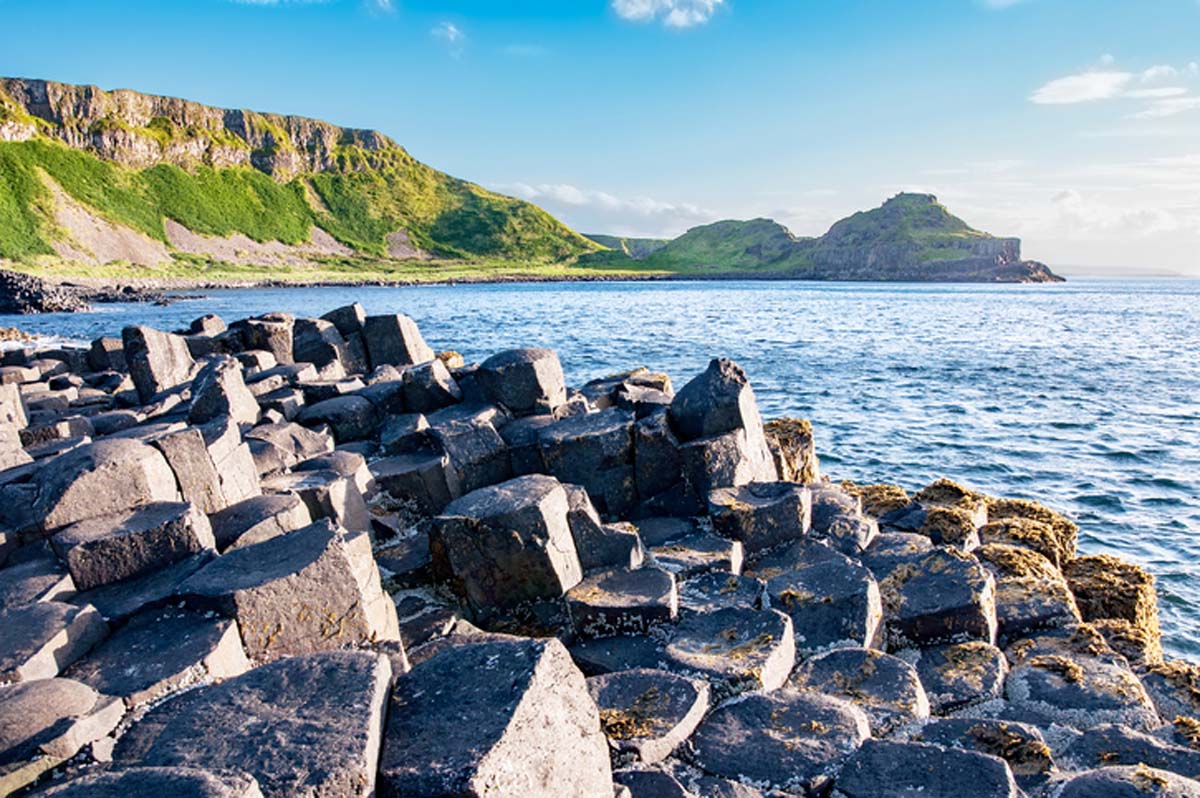 An obvious inclusion, but one that's surely unbeatable as a 'must do' for visitors. Northern Ireland's first UNESCO World Heritage Site, Giant's Causeway is a geological marvel, with 40,000 basalt stone columns created by volcanic eruptions 60m years.
The Giant's Causeway Clifftop Experience is a five-mile journey through unparalleled wild and rugged scenery, with the view from Hamilton's Seat voted the 'most epic' in Northern Ireland in 2017.
Also try: Tobar Mhuire Heritage Trail, Co Down, for the holy Mary's Well and spectacular views of the Mourne Mountains. 
Always make sure you have the right car insurance and travel cover for your trip, too!