Requirements differ depending on the country you're visiting and can change rapidly, so make sure you stay up to date on the status of the country you're planning to visit and what that means for your travel plans. 
The current government advice (as of August 2021) is:
Check the rules for the place you're travelling to
Find out what you need to do when you return 
Book any tests/quarantine hotel packages you need
For some countries, you'll need to take a PCR test before you visit. You then need a lateral flow or PCR test before you return to the UK and another PCR test within two days of returning to the UK.
This means one person needs to take up to three tests per trip. Our research has found that a PCR test for a single traveller costs around £92 in the UK, so the costs soon mount up. 
But how does the cost vary from country to country? We've taken a look at the average cost of PCR tests in some popular holiday destinations (figures correct as of July 2021).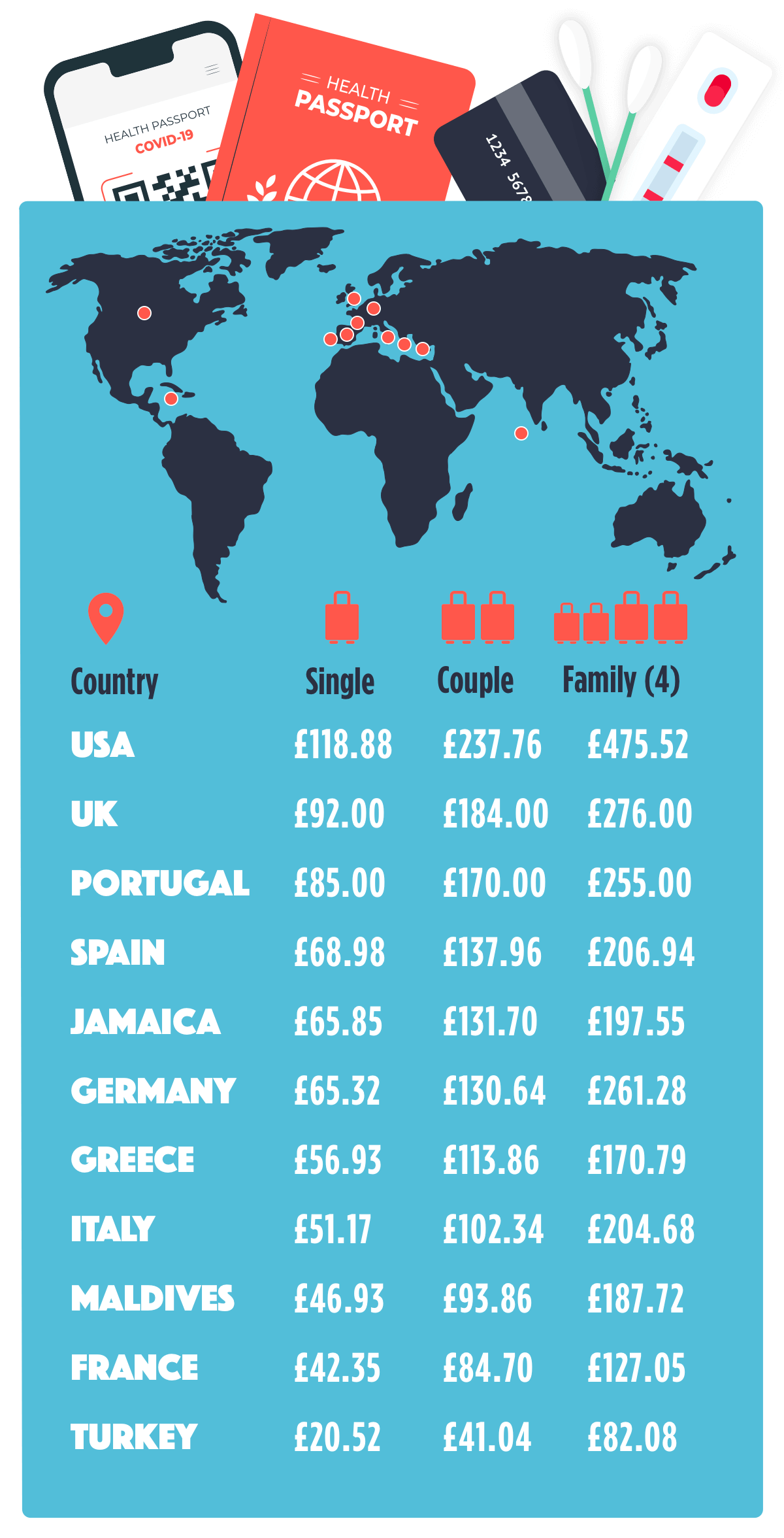 These figures are based on the age requirements for testing in each country.