Newport Half
Partnering with St David's Hospice Care in Newport, we leapt at the chance to be headline sponsors of The Admiral City of Newport Half Marathon, the annual event that tours the historic features of Newport and Caerleon. We make no secret of our Welsh heritage and love a chance to give back to our local community. And our colleagues from South Wales love to get involved with the Newport Half too.
All the proceeds from the event go to supporting local hospice patients, with over £200,000 raised for charitable causes as a result of the hard work of the organisers, the volunteers, and of course, the runners.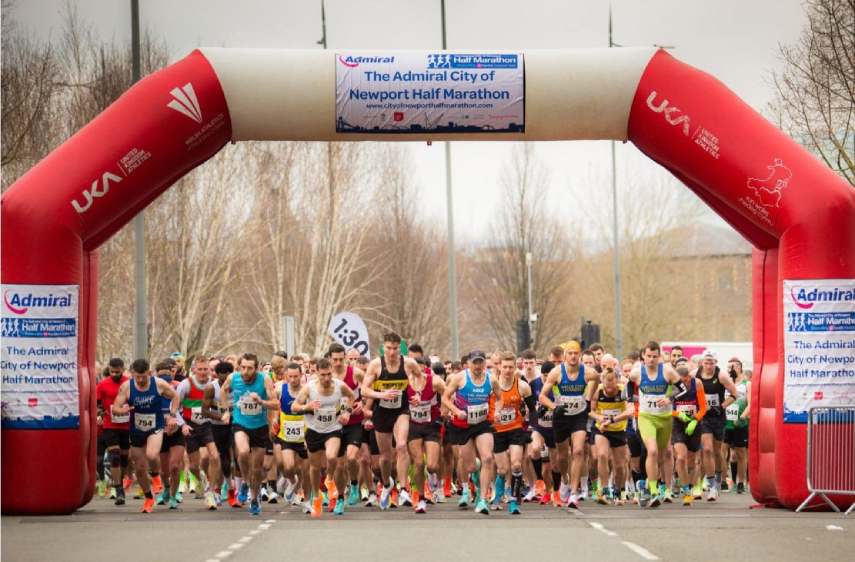 Community
Here are some of the charities and initiatives we've donated to, along with a bit about how they plan to use their donation.
Sponsorship
As well as our charitable donations, we're proud to offer sponsorship. Find out more about who we sponsor below.
Proud to sponsor the WRU
As a company with our roots firmly in Wales, and our HQ so close to the home of Welsh rugby, it made great sense for us to partner with Welsh Rugby.
Welsh Rugby Union
Celebrating diversity with Pride Cymru
With over 11,000 employees and a commitment to being an inclusive and diverse workplace, we are proud to be the headline sponsors of Pride Cymru.
Pride Cymru
Racing ahead with the Swansea Bay 10k
With one of our offices in Swansea, the Swansea Bay 10k was the perfect event for us to get involved with.
Swansea Bay 10k