Almost all manufacturers feature, and there's a constant battle for supremacy between the contenders.  Three vans dominate the market however, and here we're going to pitch them head to head and highlight some of their strengths and weaknesses. 
Note: We're just looking at pure vans here, although combi/double cab versions are available.
Ford Transit Custom: Topping the sales charts almost every month, the van has now been around for the best part of a decade. Is the position deserved, and how threatened is it by newer entrants?
Volkswagen Transporter: Indisputably an iconic van which still retains the image created by the original campervan in the 1960s. The van of choice for the leisure user
Vauxhall Vivaro: The tradesperson's favourite, and in its latest guise the van with the freshest styling. Although we're looking specifically at this British-built van, the equivalent models from stablemates Peugeot, Citroen and Toyota are very similar but with differences in detailed specification
Loadspace
Let's look at the business end first – what choices do we have in loadspace and what can these vans carry?
|   | Custom | Transporter | Vivaro |
| --- | --- | --- | --- |
| Body combinations | Two lengths, two heights | Two lengths, two heights | Two lengths, one height |
| Maximum internal load floor length  | 2.921m | 2.975m | 2.862m |
| Maximum internal height | 1.778m | 1.940m | 1.397m |
| Maximum body cube | 8.3 cu/m | 9.3 cu/m | 6.1 cu/m |
| Maximum payload | 1469kg | 1304kg | 1458kg |
There's not much separating the three but if your priority is volume, the Vivaro is probably out of contention due to the lack of a high roof option. 
If you don't need all that payload (and many medium van users don't) there are various weight options available (three for the Vivaro, four for the Transporter and a whopping seven for the Custom) which give you the flexibility to tailor the van to your own requirements.
Engines
The days of vans being stuck in the nearside lane of the motorway, struggling up long inclines are behind us. High tech and high powered engines are available in all our contenders, together with some excellent automatic transmission options.
Custom is offered with a choice of 105PS (PS is similar to BHP), 130PS, 170PS and 185PS 'EcoBlue' diesel engines. Although just 2.0-litres in displacement, these engines have some of the highest torque outputs available in a van of this size. This is most noticeable at lower engine revs when under load (lots of payload for example) when the van will effortlessly accelerate without the need to change down a gear.
Volkswagen also offers a range of 2.0-litre units in the Transporter: 90PS, 110PS, 150PS and 199PS in output. The 90PS is not competitive in today's market and is probably best avoided. What we would recommend, however, is that you consider the excellent automatic Direct Shift Gearbox (DSG).
Vauxhall don't offer every engine at every trim level in the Vivaro, but the full range starts with a 1.5-litre 100PS then moves up to 2.0-litre 120PS, 150PS and 180PS options.
Want to go green? 
Vauxhall and Volkswagen offer fully electric versions of the Vivaro and Transporter, while Ford has a plug-in hybrid version of the Custom. This van only uses an electric drivetrain, but has an engine on board which is used to charge the batteries if needed when you're out and about.
Ford has recently announced that the next generation Custom (being designed and built in a joint venture with Volkswagen) will be offered in fully electric guise.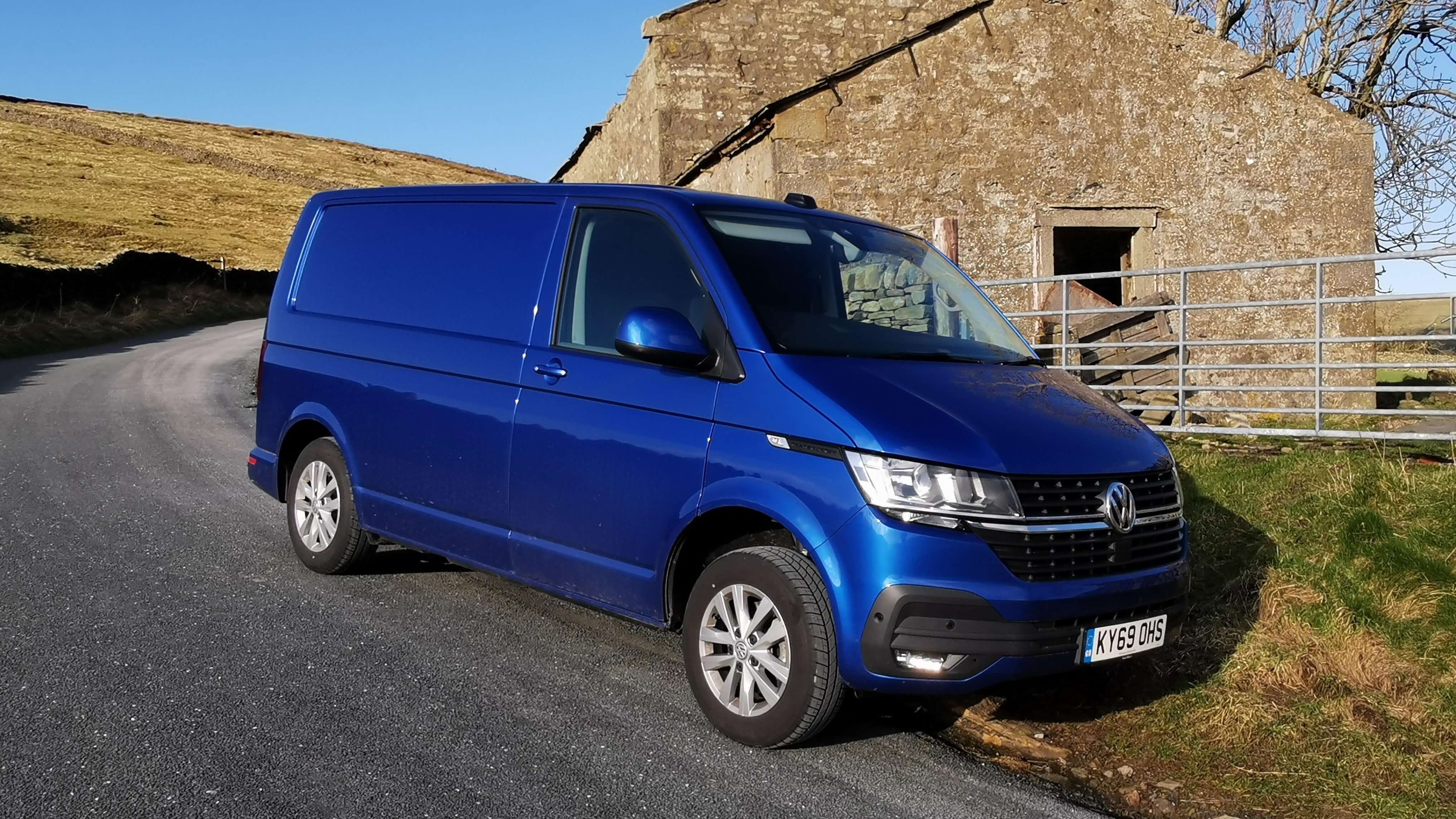 Standard safety and driver assistance features
Let's take a look at what you'll get as standard if you go for the entry level van in each range (not necessarily an exhaustive list):
Custom: Roll stability control, side wind stabilisation, traction control, emergency brake assist, electronic stability control, trailer sway control, hill start assist, auto start-stop
Transporter: Front assist with city emergency braking system, driver alert, brake assist, crosswind assist
Vivaro: Electronic stability programme with traction control, hill start assist
Although the Vauxhall may look like the poor relation, comparable technology is generally available as options. 
Trim levels
It's quite tricky to compare trim – manufacturers have a varying number of specification levels which include different equipment and pricing may well reflect this, so judging one against the other perhaps isn't fair. Let's just look at what mainstream (excluding limited edition or niche 'special') levels are on offer.
Custom is available as Leader, Trend, Limited and Sport. You'll see a DAB audio unit with 4.2in screen on Leader. Go to Trend and you'll get a bigger multimedia screen which includes the FordPass Connect telematics system, and a heated windscreen. You'll need to stretch to Limited spec to get air conditioning and alloy wheels though.
Transporter is currently just offered in Startline and Highline variants. Startline gets DAB radio with a 6.5in screen and cruise control. Opt for a Highline and you'll benefit from alloy wheels, air conditioning, adaptive cruise control and front and rear parking sensors.
Vivaro comes as Edition, Dynamic, Sportive and Elite. You'll need to go for a Dynamic if you want a 7.0in colour multimedia unit, but you'll also get air conditioning and rear parking sensors. Sportive adds mostly aesthetic exterior enhancements but Elite comes with satellite navigation, lane departure warning, traffic sign recognition, front and rear parking sensors and 17in alloy wheels.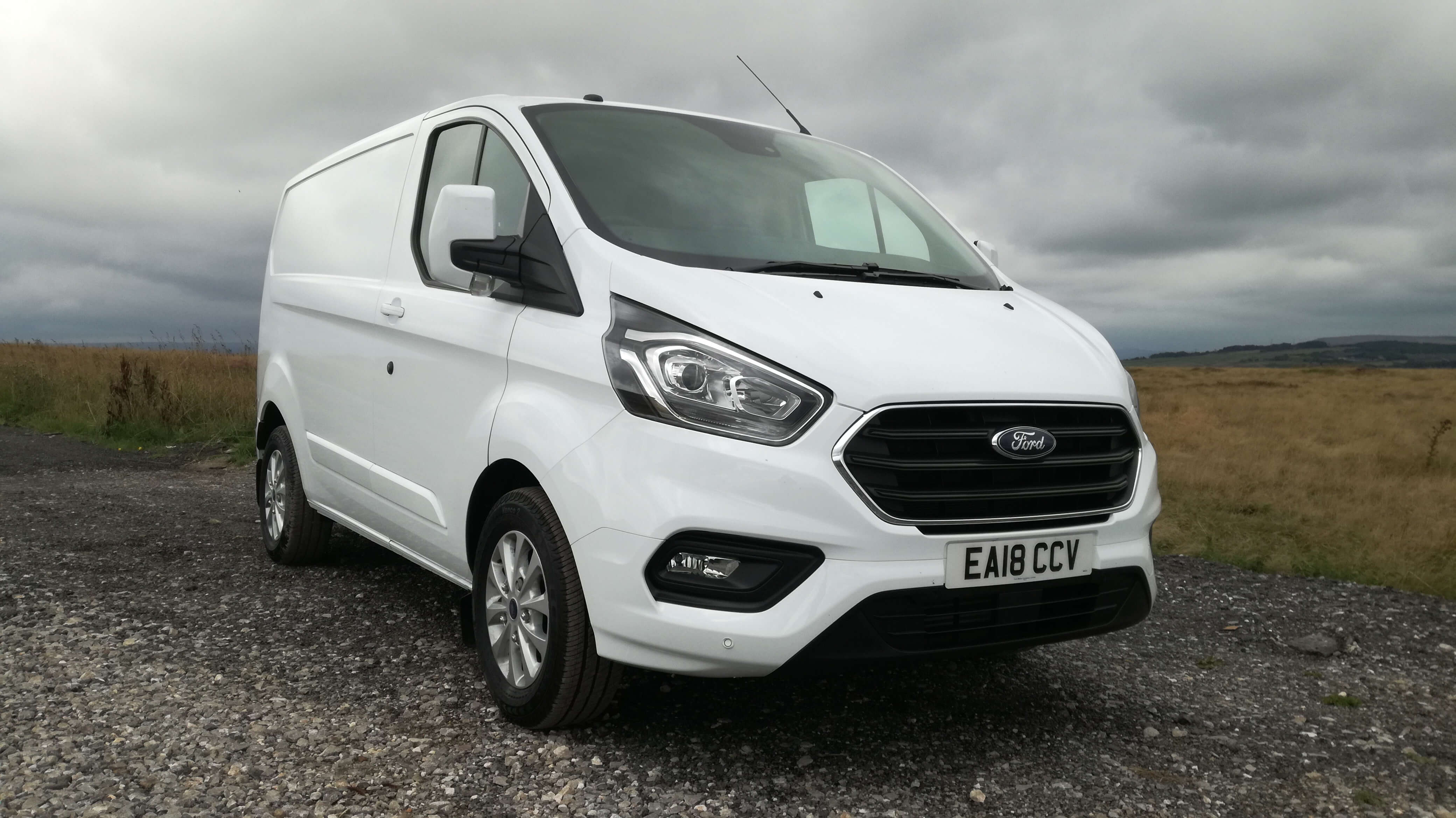 Driving impressions 
I spent a week with each of these vans and here are my thoughts. 
Custom
The first impression when driving away is one of smoothness and refinement. The 2.0-litre EcoBlue engine is remarkably quiet, and this lack of noise isn't restricted to low speeds – a conversation with a passenger in very hushed tones is perfectly possible even at motorway cruising speeds. Noise from all sources (road, tyres, wind) is minimal and on a par with many passenger cars. 
In addition, the cab is insulated from harshness and vibration to a level I've never experienced before in a van – it's groundbreaking. Having driven all the competition in their most recent incarnations, the Custom remains the one to beat. It simply 'just feels right', a phrase hard to qualify but most appropriate for this truly outstanding van.
Transporter
Coupled with the legendary (but still one of the best automatic gearboxes around) DSG transmission, the van is an absolute delight to drive, either around town or across country. Handling is sure footed and nimble, and visibility is excellent, aided by the ample mirrors. The adaptive cruise control worked well, allowing for acceleration as soon as you start to change lane change, unlike others I've tested which wait for the road to appear completely clear.
The Transporter's main weakness has to be the level of noise intrusion, particularly on motorways. The combination of engine and road noise (the slightest change in surface is very noticeable) mars what is otherwise a great driving experience. Other manufacturers' Euro 6 engines are quieter, and they've also reduced the intrusion of other sound sources into the cab which would otherwise be more noticeable due to the quieter power unit.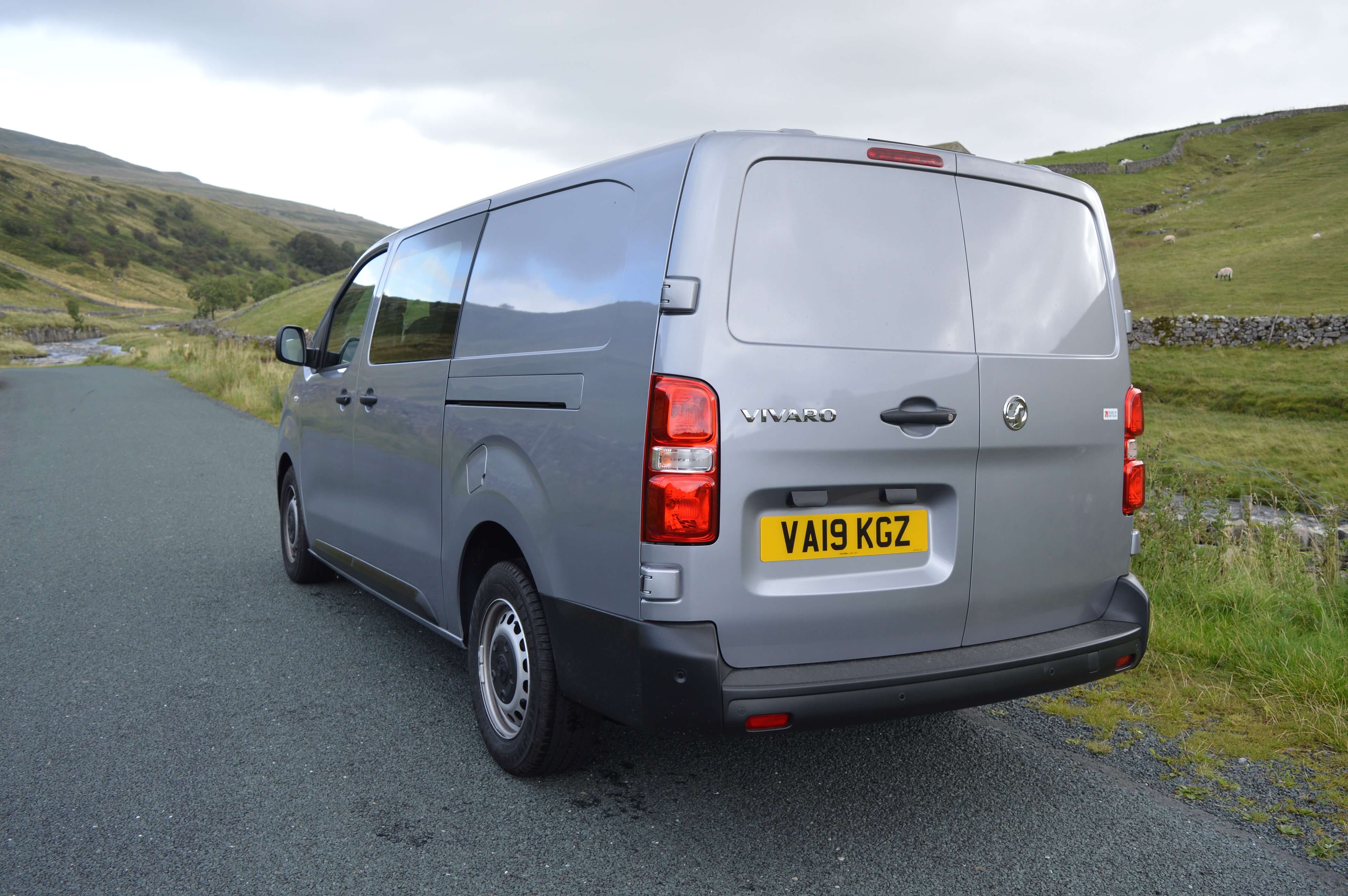 Vivaro
Although I was unable to test the van with a load, the 120PS 2.0-litre engine proved very sprightly indeed, making light work of urban driving in particular. The gearbox was slick and smooth, and noise intrusion was acceptable with only engine noise apparent. When pushed handling was good, although on occasion the front felt a little light.
The Vivaro does little wrong and should be seriously considered by any prospective buyer in the sector.