Driving a new car or van with the latest age identifier is highly desirable for many drivers - hence the rise in demand from March 1 and September 1 every year.
Until the end of February 2024, all new vehicles registered will have a '73 plate' (for example, AB73 CDE). From March 2024, registrations switch again to 24 plates.
Here are 10 of the best new 73-plate vehicles that have either been launched or updated in the last year.
Electric
Smart #1 - from £35,950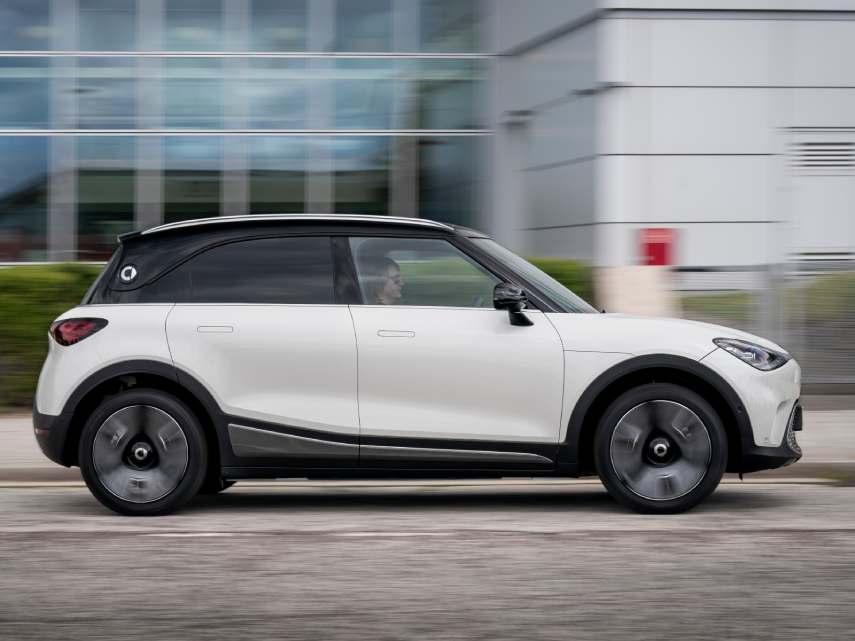 The awkwardly named Smart #1 (pronounced 'hashtag one') is a joint venture between Mercedes-Benz and Chinese giant Geely (which also owns Volvo, Polestar and Lotus).
Marketed as a "compact SUV", it's about the same size as a MINI Countryman or Volkswagen ID.3. There are two basic Smart #1 specs: Pro+ and Premium. Both get a 66kWh battery pack and a 268bhp electric motor that drives the rear wheels.
Pro+ models get a 260-mile range, while Premium is capable of up to 273 miles. Both accelerate from 0-62mph in just 6.7 seconds, while the healthy 150kW charging speed means a 10-80% top-up takes as little as 30 minutes.
One of the best EVs in the £35-£40,000 price bracket, it's well built, surprisingly spacious and safe.
Driving electric? Then see our electric car insurance.
Hyundai Ioniq 6 - from £47,040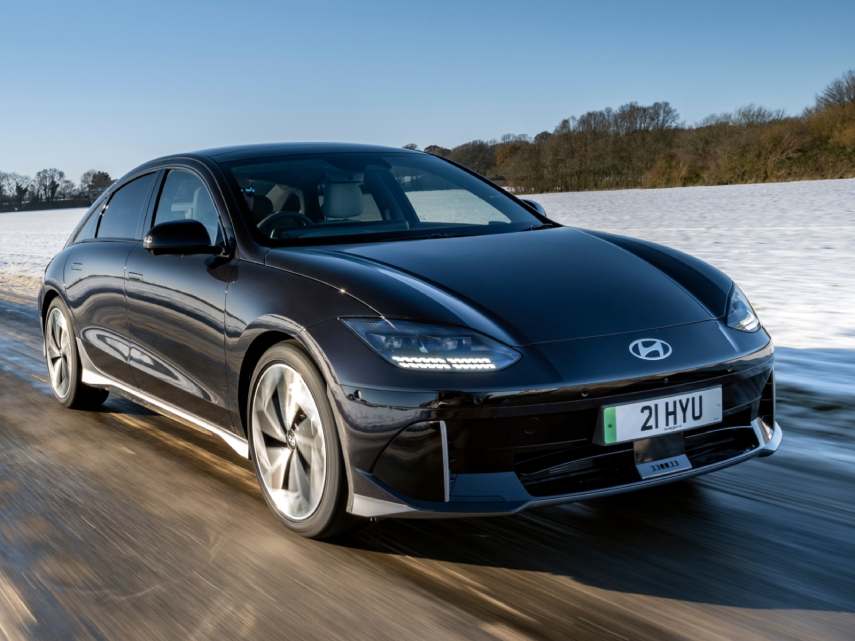 With its unique 'streamliner' styling, Hyundai's slippery four-door saloon offers an excellent ride and handling balance at a competitive price.
It's packed with the latest safety and drive assistance technology, and the rear-wheel drive version gives an impressive range of 338 miles.
The 77.4kWh battery is impressive, and it's also fitted with an 800V charging system, which provides 350kW compatibility. That means an 80% boost can take as little as 20 minutes.
Don't just take our word for it - the Hyundai Ioniq 6 was crowned overall World Car of the Year 2023, plus it won the World Electric Vehicle and World Car Design of the Year categories.
Mercedes-Benz EQE - from £68,810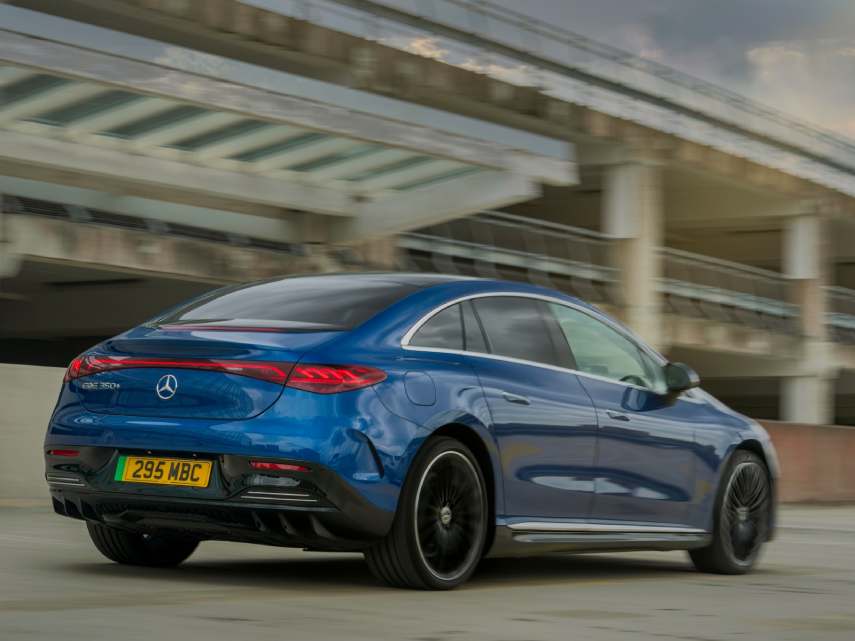 Sleek and futuristic, this executive saloon is up against stiff opposition, including the BMW i4 and Tesla Model S.
Beautifully built, luxurious and loaded with tech, it's blessed with a large 90kWh battery, which gives a game-changing claimed range of up to 388 miles from a full charge.
The EQE is no slouch either, with a 0-62mph acceleration time of 7.3 seconds, and its battery can be charged (10-80%) in 31 minutes from a 170kW connection or overnight at home if you have a wall box fitted.
If your top requirements are luxury and refinement, then the EQE could be for you.
Renault Megane E-Tech Electric - from £36,995
The attractive Megane E-Tech Electric hatchback is a refreshing alternative in a market saturated with SUVs.
Up against tough rivals, including the Volkswagen ID.3, Nissan Leaf and MG4, it pairs a 215bhp electric motor with a 60kWh battery, giving a 0-62mph time of 7.5 seconds, a top speed of 99mph and a claimed range of up to 280 miles.
At a maximum charge rate of 130kW, Renault reckons it can reach 80% from zero in 42 minutes. Read our article on charging electric cars if you'd like to know more about rates and what they mean.
Petrol/Diesel/Hybrid
Honda ZR-V - from £39,495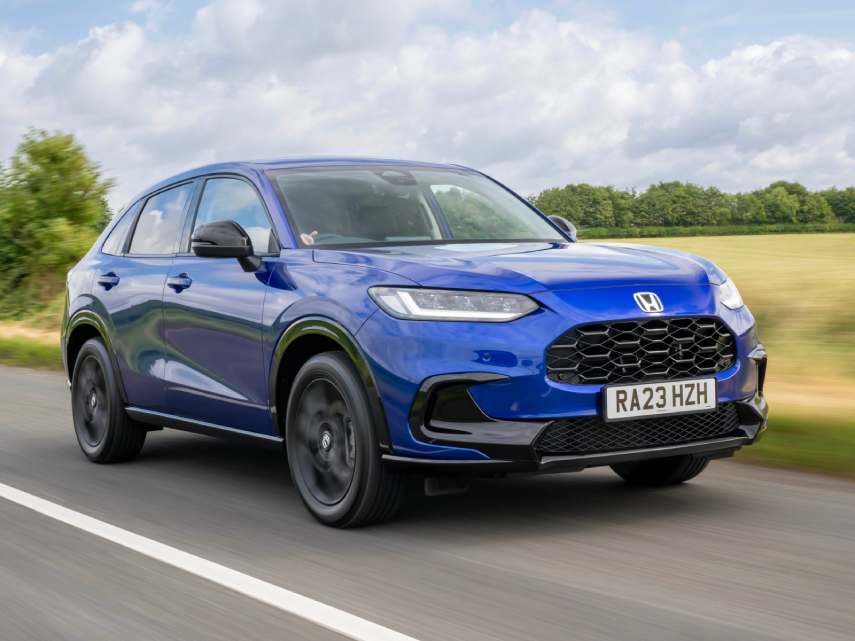 Slotting in between the Honda HR-V and CR-V SUVs in size, the all-new ZR-V full hybrid is an essential car for Honda.
Not only do crossovers and SUVs now account for more than half of total car sales, but it's also up against big sellers, including the Kia Sportage, Nissan Qashqai, Ford Kuga, Hyundai Tucson and Volkswagen Tiguan.
The ZR-V has a 2.0-litre four-cylinder petrol engine paired with a small 1.05kWh+ lithium-ion battery and two electric motors, producing a combined 181bhp.
It's capable of up to 49.6mpg with CO2 emissions as low as 130g/km. Good-looking, safe, spacious and well-built.
Toyota Corolla - from £30,225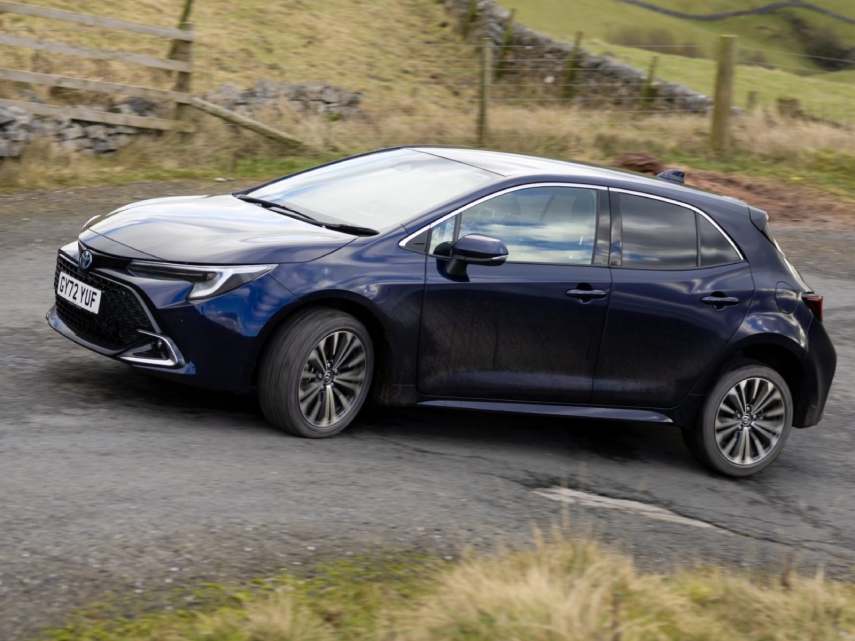 Recently treated to an update, Toyota's hidden gem is better than ever. The significant change for 2023 is the introduction of Toyota's fifth-generation hybrid electric powertrain.
The old battery has been replaced by a redesigned, lighter lithium-ion unit that weighs 14% less yet delivers 14% power, while the gearbox is also lighter. The electric motor is more powerful, too, while CO2 emissions are as low as 98g/km and fuel economy is as high as 64.1mpg.
Built in the UK, the Corolla is available as a hatchback or estate, and there are two engine options (1.8 or 2.0-litre). Sleek, practical and economical, its easy-going nature will appeal to many.
Alfa Romeo Tonale - from £38,620
The Tonale is one of the best-looking mid-size crossovers on the market, available as a plug-in hybrid (PHEV) or slightly cheaper mild hybrid.
Athletic and well-proportioned, it features Alfa Romeo design cues, including narrow 'triple' headlights, a trademark shield grille and an offset number plate at the front.
We've driven the all-wheel-drive PHEV model, which has a 1.3-litre, four-cylinder turbo petrol engine mated to a 15.5kWh battery, giving a claimed electric range of up to 43 miles and CO2 emissions as low as 29g/km.
So, if you're in the market for a sporty family SUV but need more time to go fully electric, then the Alfa Romeo Tonale should be on your shortlist.
Mazda CX-60 - from £45,310
Mazda's bold flagship SUV was initially launched in 2022 with only a PHEV petrol powertrain. Fast forward to 2023, and a new mild hybrid diesel version has joined the line-up.
Diesel once accounted for more than half of UK car sales, but the market has now collapsed to nearer 10%. However, diesels are still the car of choice for many, including caravanners and high-mileage drivers yet to switch to PHEVs and fully electric vehicles.
Powered by an efficient new e-Skyactiv D 3.3-litre six-cylinder engine, with the help of a 48-volt mild-hybrid boost set-up, the 197bhp version has an official fuel economy of 56.5mpg with CO2 emissions as low as 129g/km. The all-wheel drive comes in at 54.3mpg with a CO2 output of 137g/km.
Commercial
Volkswagen ID. Buzz Cargo - from £48,421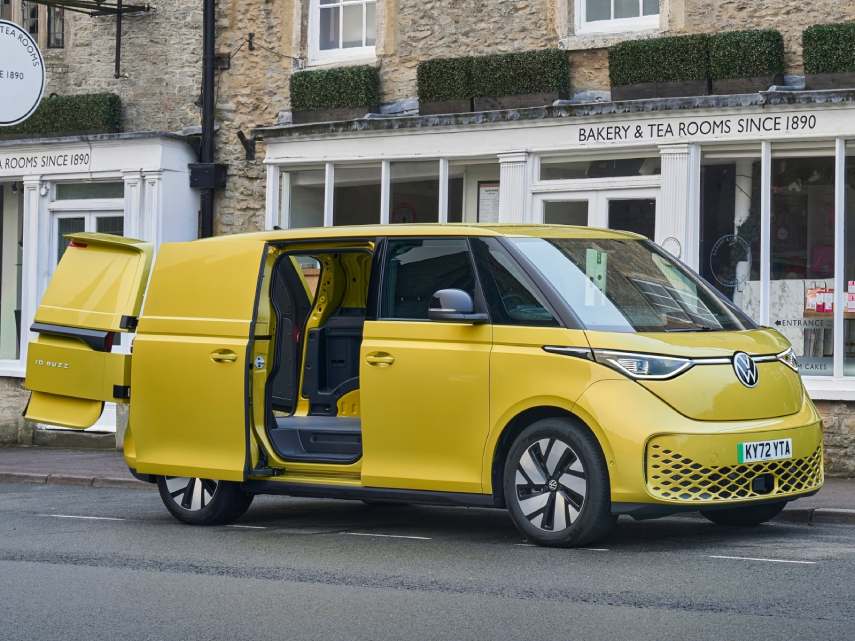 Easily the coolest van on the market, the 100% electric ID. Buzz Cargo delivers a range of up to 256 miles.
With a 77kWh lithium-ion battery in the vehicle floor and a 201bhp electric motor integrated into the rear axle, it has twin sliding side doors and either a tailgate or symmetrical twin doors at the rear, which open to reveal a 3.9 cubic-metre cargo area.
Thanks to a charging rate of up to 170kW, you can top up the battery from 5-80% in about 30 minutes. Agile, comfortable and refined, it has a turning circle of just 11.09 metres, a payload of up to 650kg and can tow 1,000kg.
Our van insurance could be for you if you drive a commercial vehicle.
Nissan Townstar - from £20,125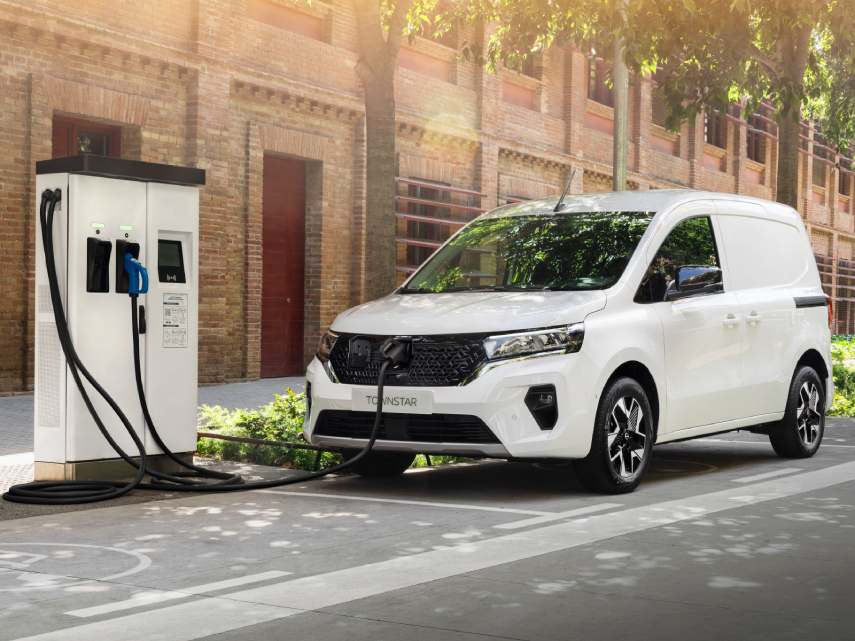 Only offered in petrol or pure-electric forms (no diesel), the Townstar is Nissan's new entry-level van, sitting beneath the mid-size Primastar and larger Interstar.
Its 1.3-litre petrol engine develops 129bhp and is capable of up to 41.5mpg with CO2 emissions of 153g/km, while the EV version comes with a 45kWh battery and 121bhp electric motor, delivering a claimed range of up to 182 miles.
There are two body lengths (L1 and L2), and petrol models can carry up to 846kg, while electrics are rated at up to 788kg. 
Ford Transit Custom - from £32,350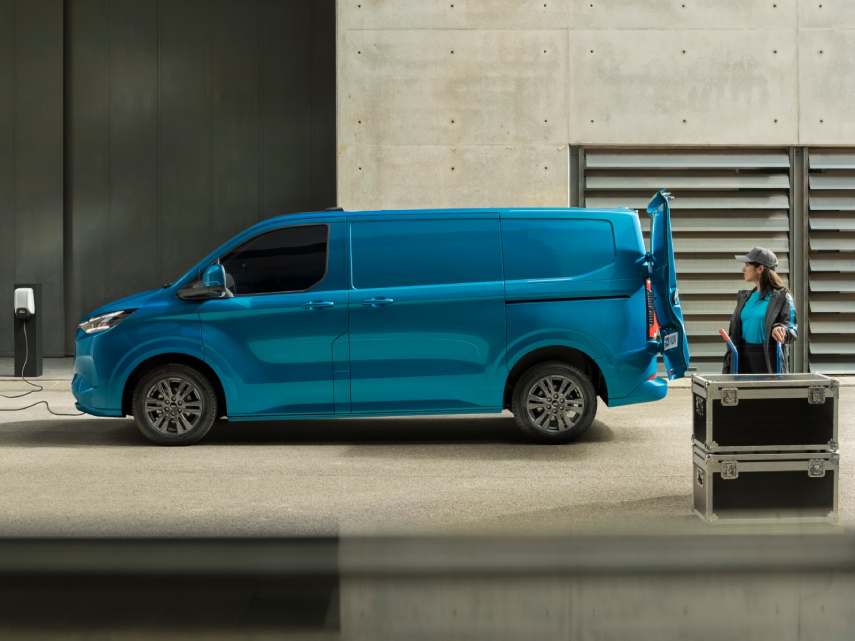 Ford's introducing an exciting newcomer that'll debut with a 73-plate. The company hasn't rested on its laurels (the Transit Custom ended 2022 as the UK's best-selling vehicle, just pipping the Nissan Qashqai. We also featured it in our favourite 70-plate vans).
The new Transit Custom will be available as a PHEV or diesel, plus a fully electric for the first time (E-Transit Custom) with a range of up to 236 miles.
It'll feature fresh styling, improved practicality, added functionality, a smart new interior and the latest technology.
Keep up with the latest car insurance prices in our Pricing Index if you're buying soon.