We've provided thousands of insurance quotes for electric vehicles, so we crunched the numbers to reveal the eco cars with the most competitive insurance prices.
Take a look at the lowest average annual premiums for Electric Car Insurance based on sales from May 2022 to May 2023. 
Please note all figures used are averages based on internal data where there's a minimum of 50 cars on our system, and they don't take into account other data relating to demographics and behaviour that can affect insurance prices.  
The top ten are: 
Volkswagen ID 
Kia Soul
Renault Megane E-Tech
Volkswagen e-up!
MG MG5
Citroën e-C4
Fiat 500
Smart EQ
Renault Zoe
MG MG4
The cheapest electric cars to insure
1) Volkswagen ID - average annual premium: £503.11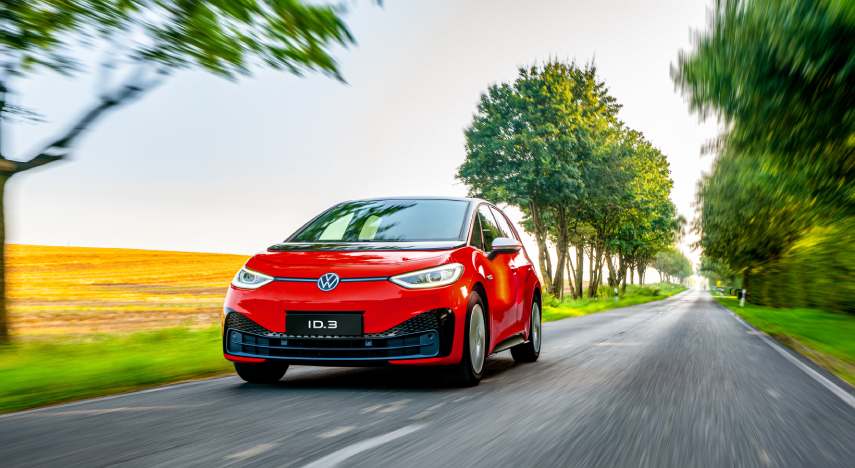 The futuristically styled ID has a small size, yet offers generous space inside with a good boot capacity. 
Inside it's almost as minimalist as the Tesla Model 3 with a large floating centre touchscreen and a small display ahead of the driver with a dinky twisty gear selector attached to the side. Fast, agile and smooth, it boasts an impressively tight turning circle. 
Available with three different sizes of battery, the most expensive version (77kWh) has a claimed range of 336 miles.
2) Kia Soul - average annual premium: £504.72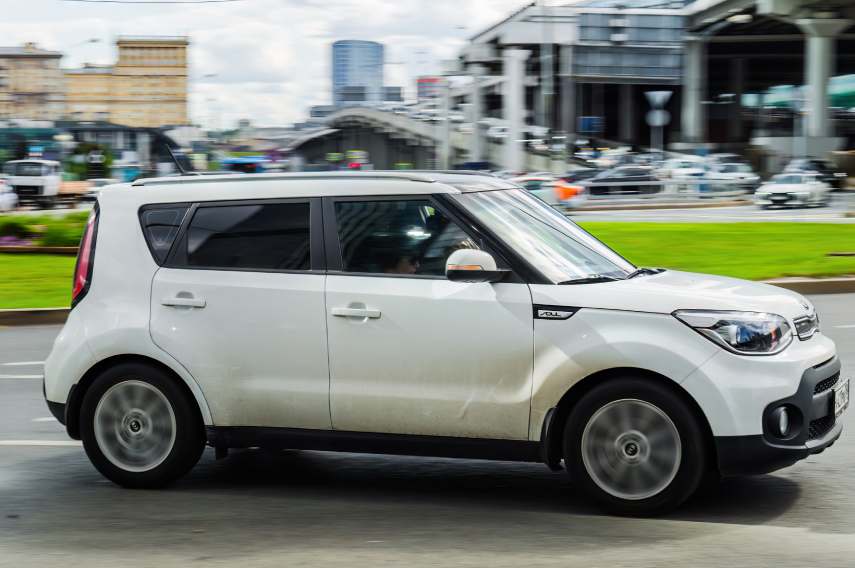 The EV version of the Kia Soul features a long range of 280 miles and an easy, precise drive – it's recommended for drivers who have long commutes or regularly take to the road for weekends away.
You'd think a long-range would mean a slow overall speed, but it's not the case. The Soul commands a top speed of 104mph and can reach 0-62mph in a pacey 7.9 seconds.
The battery reaches full charge in 45 minutes, meaning you won't spend long refuelling either. Kia has exceeded expectations with its economical, easy-to-drive Soul, and the cheap insurance price will make it even better to own.
3) Renault Megane E-Tech - average annual premium: £507.55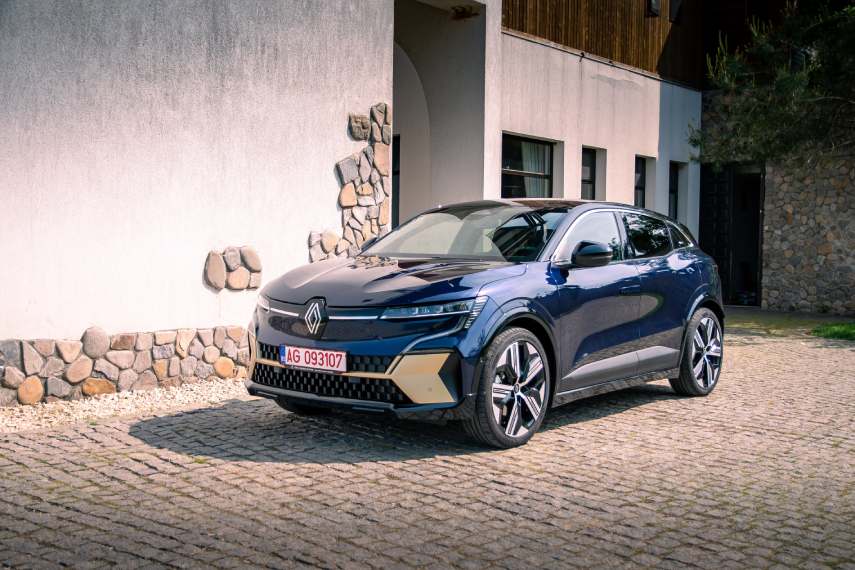 Renault's Megane E-Tech cuts no corners: a comfy interior, a maximum range of 281 miles and a buttery smooth infotainment system.
It's stylish to look at too, balancing kerb appeal with an easy drive and lots of room. It helps that it's on the cheaper end to insure, too.
4) Volkswagen e-up! - average annual premium: £510.01
The Volkswagen e-up! is like an electric version of the popular Volkswagen up! – it's affordable, cheap to run and still packs a performance punch.
The e-up! comes with just one trim level and power level, which sounds like a negative, but there isn't much to worry about; the model has an official 0-62mph time of 11.9 seconds with an 82mph top speed, which isn't bad for a budget electric car.
Plus, having just one option aligns with Volkswagen's mission statement for the e-up!: a simple, ready-to-go EV.
It helps that the e-up! is so comfy, too. It has a compact cockpit, and while it may lack a very modern infotainment system, it does have some extras like the helpful rear camera.
The e-up! is a fuss-free electric car that will help you save. So, while it may not feel as exciting on the road as other cars, we're sure your fatter wallet will help you forget about that.
The e-up! is no longer available to buy new, but you can buy it used. 
5) MG MG5 - average annual premium: £518.56
Despite costing less than a Nissan Leaf, MINI Electric or Renault Zoe, the all-electric MG 5 offers estate car space and up to 214 miles of range on a full charge. 
There's plenty of room inside for five people, its 464-litre boot expands to 1,456 litres with the back seats folded down and it can be charged to 80% in just 50 minutes from a 50kW chargepoint. 
It's not marketed as sporty but it can sprint from 0-62mph sprint in just 7.7 seconds, while MG's generous seven-year/80,000-mile warranty gives it a ring of confidence.
6) Citroën ë-c4 - average annual premium: £547.57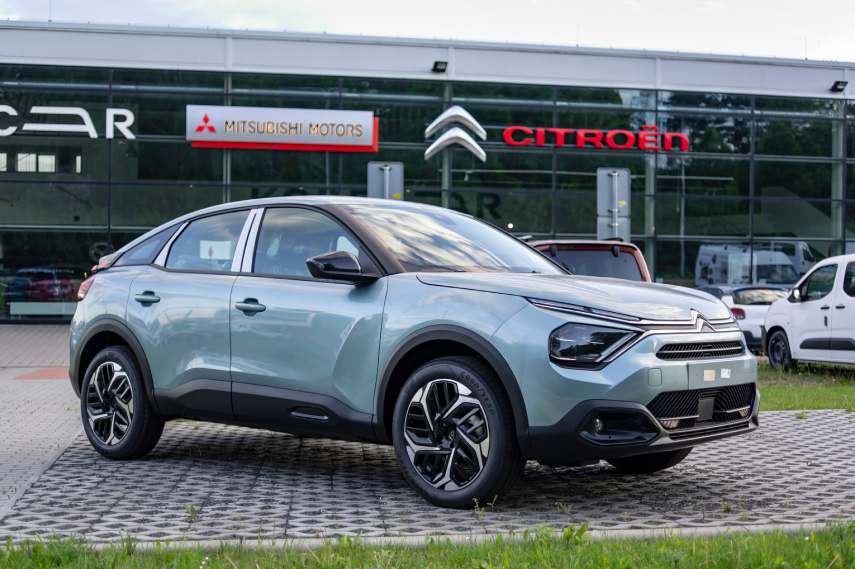 Citroën's ë-c4 may be distinct to look at, but the rest of the car focuses on what makes people really fall in love with their vehicle. 
Comfortable, safe and practical, it's a family car that sits between a hatchback and a crossover, making it refreshing to drive with lots of room.
The e-c4 has a range of 217 miles with a battery you can charge in just 30 minutes. 
7) Fiat 500 - average annual premium: £552.35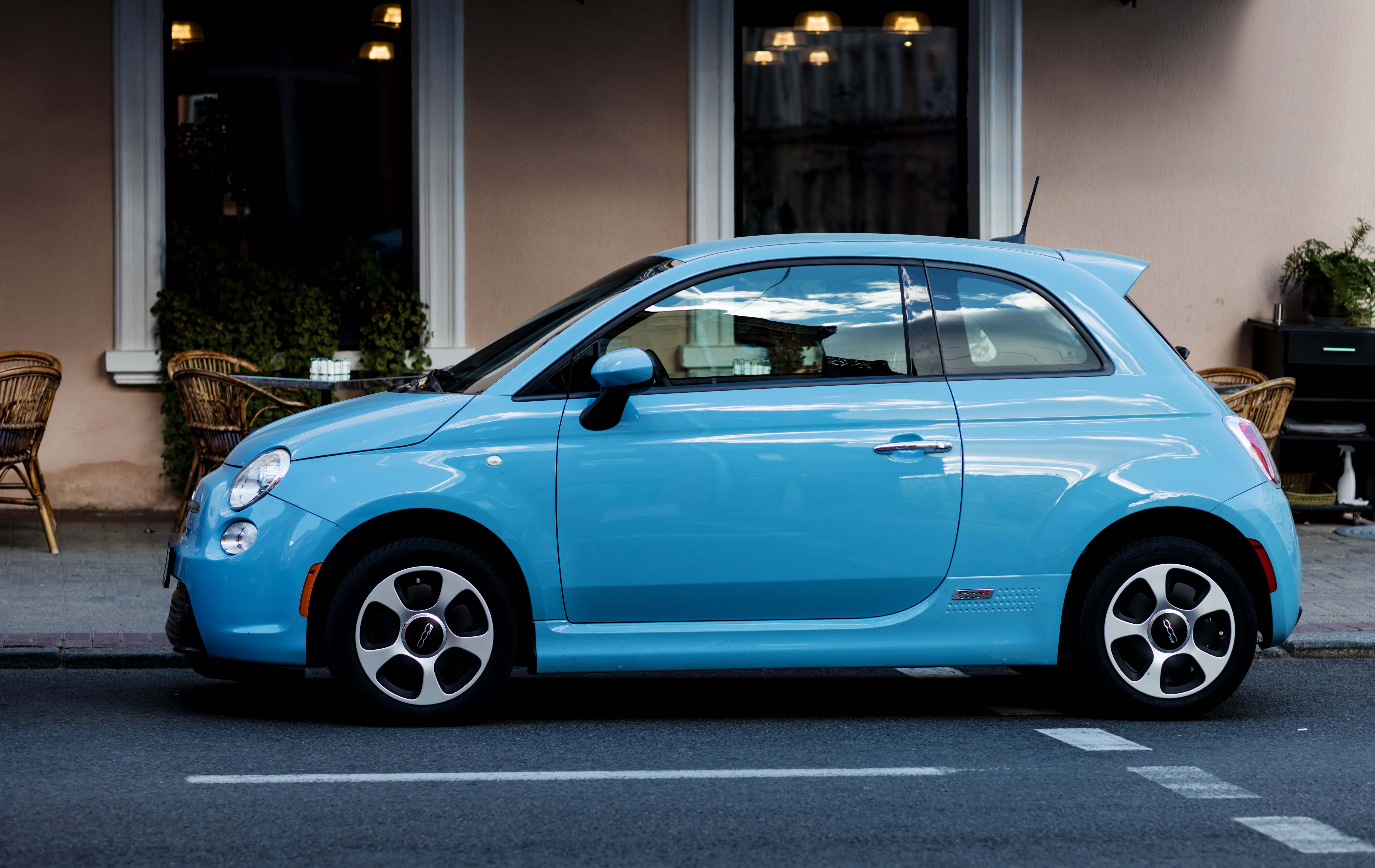 The Fiat 500 is a mainstay on British roads for a good reason: it's superb value for money without sacrificing its continental style and flair.
While the petrol-based 500 is the Italian car maker's most popular version, the hybrid and EV models have their plaudits.
The EV model can achieve a top speed of 93mph, with a 0-62 time of nine seconds. Complete with a range of 199 miles, it's zippy and efficient.
Both versions feature comfortable seats, easy handling and affordable insurance. Win-win-win. 
8) Smart EQ - average annual premium: £554.69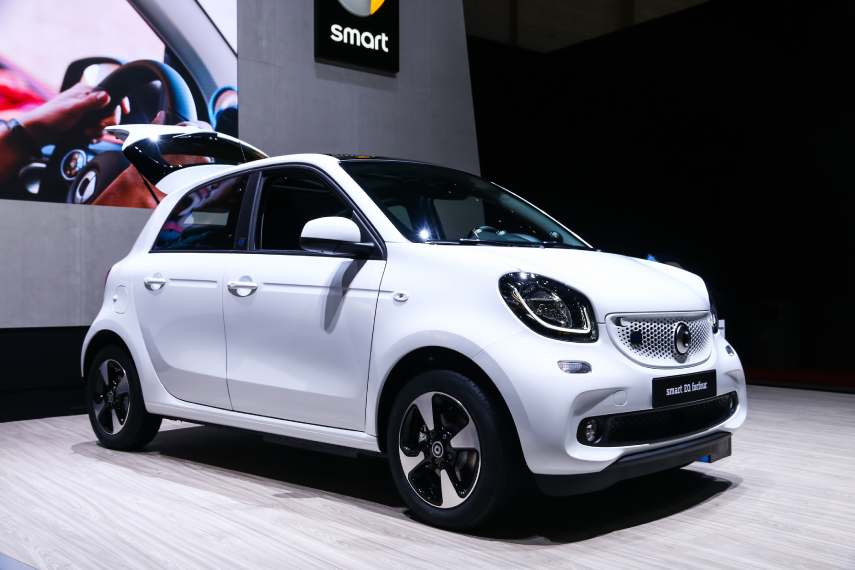 The Smart EQ Fortwo is a tiny two-seater that helps you make serious savings. It might only have a range of 80 miles, but it's very cheap to run, pairing low insurance costs with an efficient battery charge time of 40 minutes. 
It's a little niche, but if you're looking for a small city car that grants savings, this is it. 
9) Renault ZOE - average annual premium: £556.80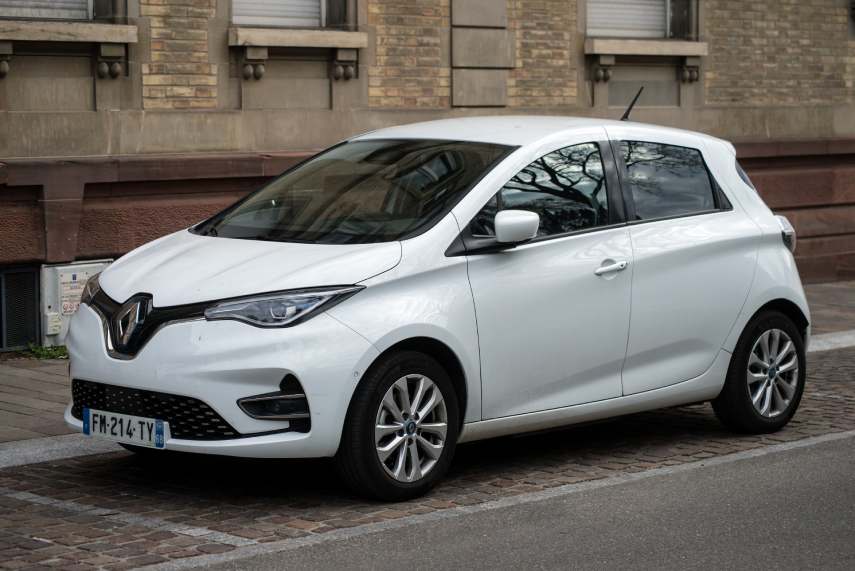 The Renault Zoe hatchback is the best-selling pure electric car in Europe, and it makes sense why: it's a winning combination of space, handling, efficiency and personality. 
It helps that it's one of the cheapest electric cars to insure too. 
10) MG MG4 - average annual premium: £563.41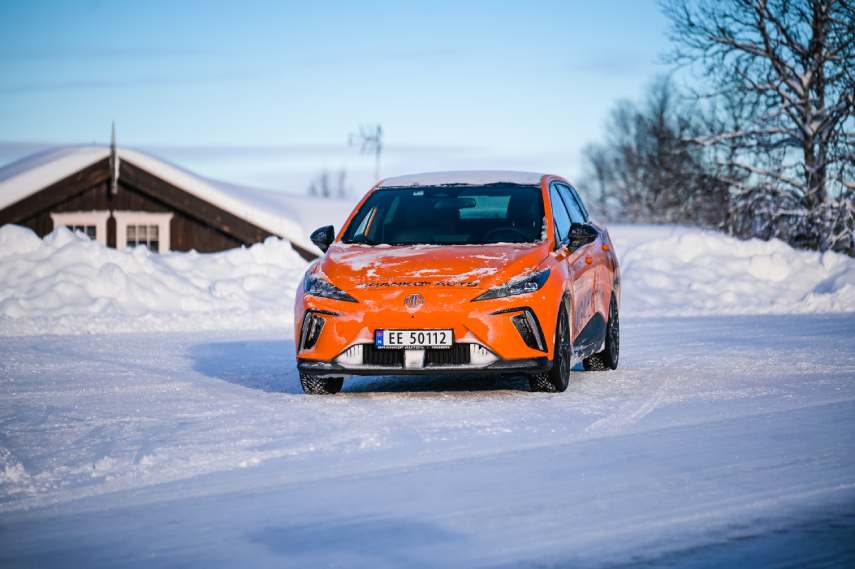 MG's electric MG4 is one of the most-lauded EVs on the road, and for good reason. 
It has a competitive price point without cutting any corners. It's a dream to handle, charges rapidly, has plenty of interior space and good range. 
Give your savings a charge
Now you've chosen your dream EV, you can see how much you'd save on your daily commute with our journey calculator.