Back in 2018, Go Ultra Low – the government and industry campaign to promote the uptake of EVs – published a survey highlighting the British public's confusion and misconceptions when it comes to pure electric cars. 
Many motorists were unaware of the benefits around performance, charging and cost, while 42% of those questioned admitted they weren't sure if you can put an electric vehicle through a car wash, even though, just like a petrol or diesel car, it isn't a problem.
So, with that in mind, we've decided to finally lay to rest 14 of the most common myths about electric cars.
Myth 1: Pure electric cars are slow
Fact: Electric cars are quicker off the mark!
An electric motor generates power quicker than an internal combustion engine, which means EVs benefit from instant torque. In other words, pure electric cars accelerate quicker than a petrol or diesel equivalent.
For instance, the 100% Volvo XC40 Recharge SUV can sprint from 0-62mph in just 4.7 seconds – the same as a petrol-powered Volkswagen Golf R hot hatch.
Myth 2: Electric cars are too expensive
Fact: Look at the total cost of ownership – an EV's running costs are much cheaper
Pure electric cars may have higher upfront purchase costs than their petrol and diesel equivalents. However, you could save around £650 a year in tax (they are zero-rated) and fuel (electricity is about a third of the price as petrol/diesel) if you choose an EV over a conventional vehicle. 
Also, maintenance costs are around 70% less over an EV's lifetime because there are fewer moving parts, which means less can go wrong.
Electric vehicles don't need oil, have longer service schedules and benefit from reduced wear and tear on key items such as brake pads and discs due to regenerative braking systems. 
Take a look at our car cost calculator and car tax cost calculator to see how much you could save by switching to an EV from a petrol or diesel car.
Our car journey calculator, too, can show how much you can save on your daily commute by switching to an EV.  
Myth 3: There aren't enough public chargers
Fact: There's now more than 25,000 public chargepoints across the country
The network of public chargepoints for electric vehicles is growing by an estimated 500 per month, which means that EV drivers are never more than 25 miles from a charger on UK roads. 
Available across the UK in places such as car parks and service stations, it's now easier than ever to plan longer distance journeys where you may need to top-up your car's charge, and it's faster too with rapid chargers now available at almost every major motorway service station. 
Our electric car charging point map lists all available chargers in the UK, their status and whether they're in use. Resources like this are becoming more common, making EV driving easier than ever.
As more motorists switch to EVs, the number of chargers will rise exponentially, and solutions will be found for drivers currently unable to charge at home because they live in flats or don't have off-street parking.
Myth 4: There are only a few of models to choose from
Fact: Not anymore! The EV car market is growing rapidly
When it comes to buying pure electric cars, people don't realise how much choice there is. A few years ago, research revealed the average person thought there were just nine models to choose from (when in fact there were 17 at the time). Now there are nearly 50 pure electric car models available in the UK.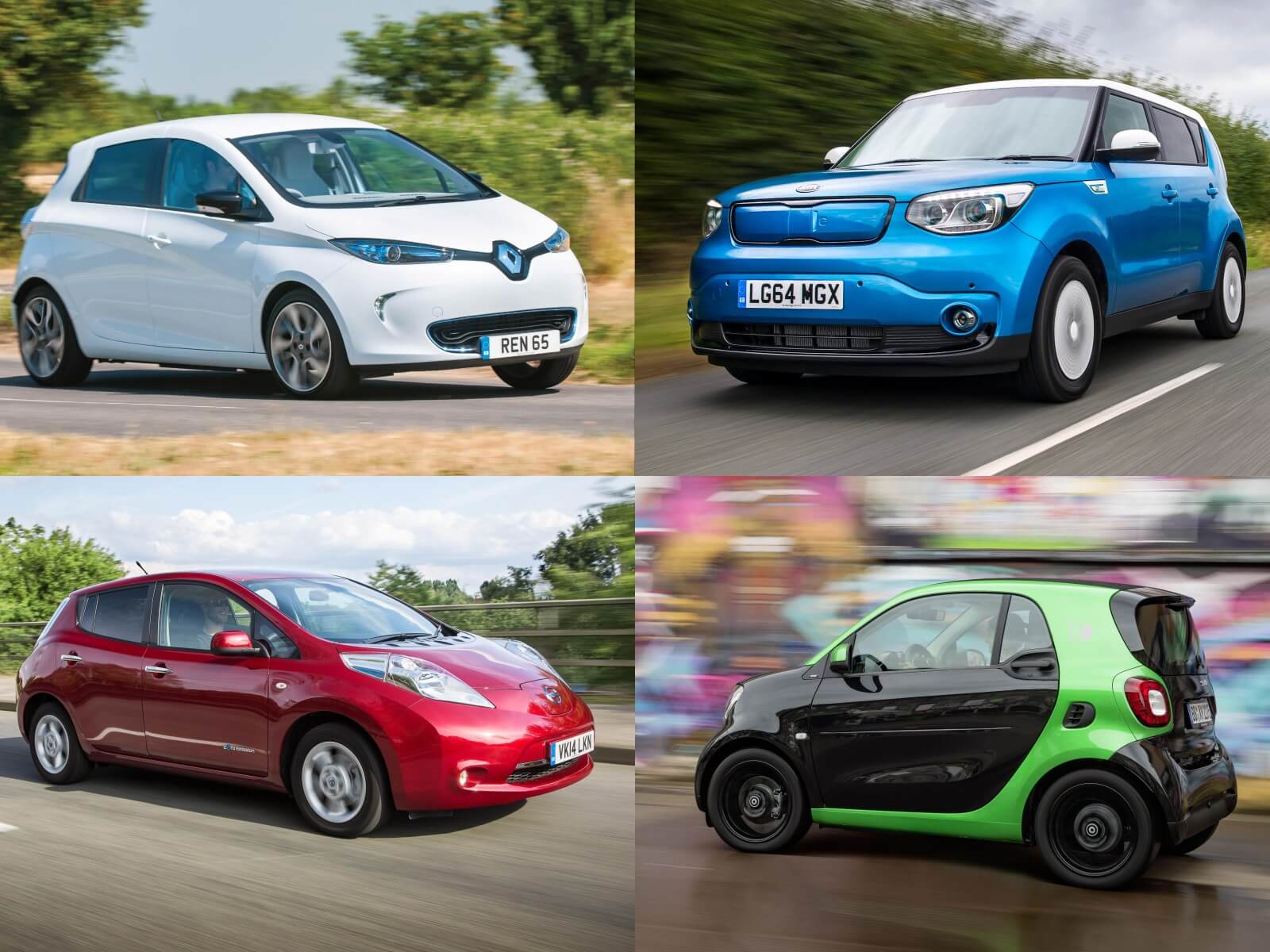 Myth 5: Pure electric cars are a technology for the future
Fact: Here in the UK, the switch to electric has already begun
The electric car market is growing rapidly with more than 260,000 EVs on UK roads. Total EV registrations increased by 185% in 2020, despite the impact of COVID-19 on new car sales, according to data released by the Society of Motor Manufacturers and Traders (SMMT). 
Additionally, the total share of the new-car market taken by pure electric cars in 2020 was 6.6% and more EVs were registered than diesel cars for the second month in a row (July 2021). 
Myth 6: The National Grid couldn't cope if we all switched to electric vehicles
Fact: There's plenty of spare capacity
According to Graeme Cooper, National Grid's Project Director (Transport Decarbonisation), the most demand for electricity in recent years in the UK was for 62GW in 2002.
"Since then, due to improved energy efficiency such as the installation of solar panels, the nation's peak demand has fallen by roughly 16%.
Even if the impossible happened and we all switched to EVs overnight, we think demand would only increase by around 10%."
Myth 7: Electric cars cannot tackle long journeys
Fact: Long-range EVs can travel for more than 300 miles on a single charge
Electric vehicles come in all shapes and sizes, but broadly speaking, the more affordable they are, the shorter their range. However, there are some great value new EVs with impressive ranges. Take the Hyundai Kona Electric, which sells for below £30,000 as of 2018, yet has a range of nearly 300 miles. 
If you're heading off on a long journey, driving an EV requires a change of mindset. For instance, use an app to plan charging stops on your route and tie these in with comfort breaks. 
Expect ranges to improve as technology moves on over the coming years. 
Myth 8: You can't drive an electric vehicle if you're on a tight budget
Fact: You can buy a used EV for less than £10,000, and new models start at £20,000
It's true that electric vehicles are more expensive than their petrol and diesel rivals, but the gap is narrowing as more EV models are launched and manufacturers cut prices to gain market share.
New EVs, such as the Smart EQ Fortwo start at £20,000, while a second-hand Nissan Leaf can be bought for less than £5,000.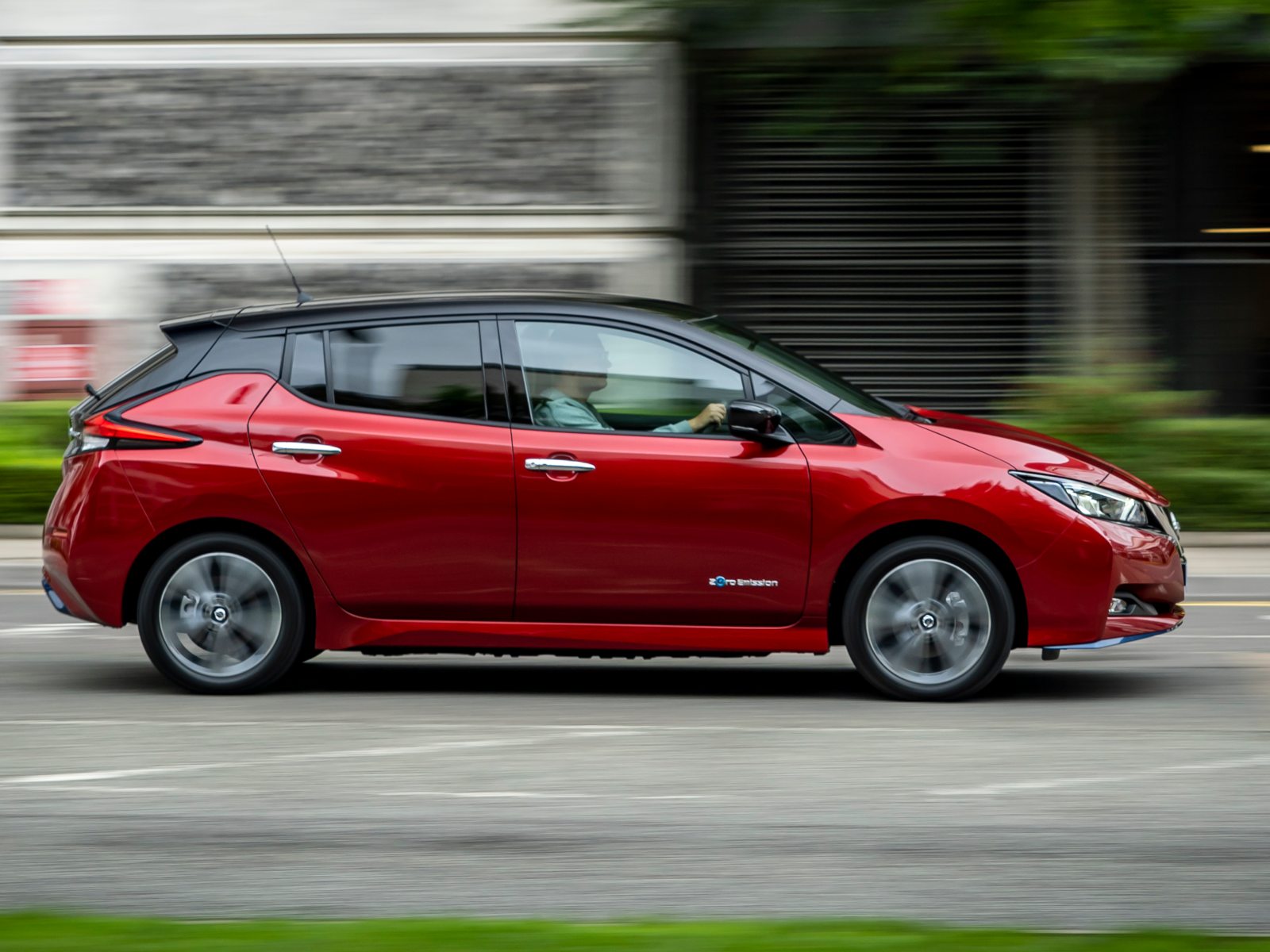 Also, just as many people use car finance such as PCP (Personal Contract Purchase) or leasing to spread the cost of conventionally powered new cars over three or four years, many EV drivers are doing the same.
Myth 9: It's not safe to drive an EV in the rain or through a car wash
Fact: There's no extra risk compared with driving a petrol or diesel fuelled car
A 2019 survey by car manufacturer Hyundai revealed that one in five petrol and diesel car owners said they were put off going electric because they were worried about driving in adverse weather conditions, such as a lightning storm.
However, as with fears over using a car wash or driving through puddles, there's no need to worry. 
Electric vehicles' battery packs and electrical systems are sealed and isolated, meaning they're protected from the elements. Plus, EVs have to undergo the same rigorous safety and crash testing as any conventionally fuelled vehicle.
Myth 10: Electric vehicles are unsuitable for towing
Fact: Some EVs have manufacturer-type approval for towing caravans, horseboxes and trailers
In many ways, electric vehicles are perfect for towing because they can produce maximum torque immediately, making it easier to pull away with a heavy load.
Also, the use of braking regeneration alongside conventional brakes means that an EV has a greater ability and control to slow down with an additional load. 
However, as with petrol and diesel cars, it's worth bearing in mind that towing will adversely affect range. 
Myth 11: Electric cars are more dangerous
Fact: EVs are some of the safest cars on the road
New cars are tested by Euro NCAP (European New Car Assessment Programme), an independent organisation which performs a range of crash tests and also rates each car for safety technology. 
Vehicles are given a star rating (the maximum is five) and a percentage score for each of the four areas. In June 2020, Euro NCAP updated its crash testing to be even more rigorous. 
As you can see from our countdown of 10 of the safest new cars on the market, EVs make up 50% of the list. In a nutshell, EVs are just as safe, if not safer, than petrol and diesel cars. 
There have been a few high profile roadside fires reported over the years, but fires involving combustion engines are far more common. Electric vehicle batteries are less flammable than petroleum or diesel and feature sophisticated safety systems that maintain safe temperatures.
Myth 12: Electric car batteries take too long to charge
Fact: Rapid chargers can add as much as 80% of charge in as little as 30 minutes
Some car chargers are more powerful than others. For instance:
7kW (most commonly found in homes) is best for an overnight charge 
22kW (usually found in supermarkets and shopping centres) is good for a top-up 
50kW/100kW/150kW are the best options on a journey
For instance, the affordable MG ZS EV (which has a 163-mile range) takes approximately 40 minutes to achieve an 80% charge from zero using a 50kW DC public charge point.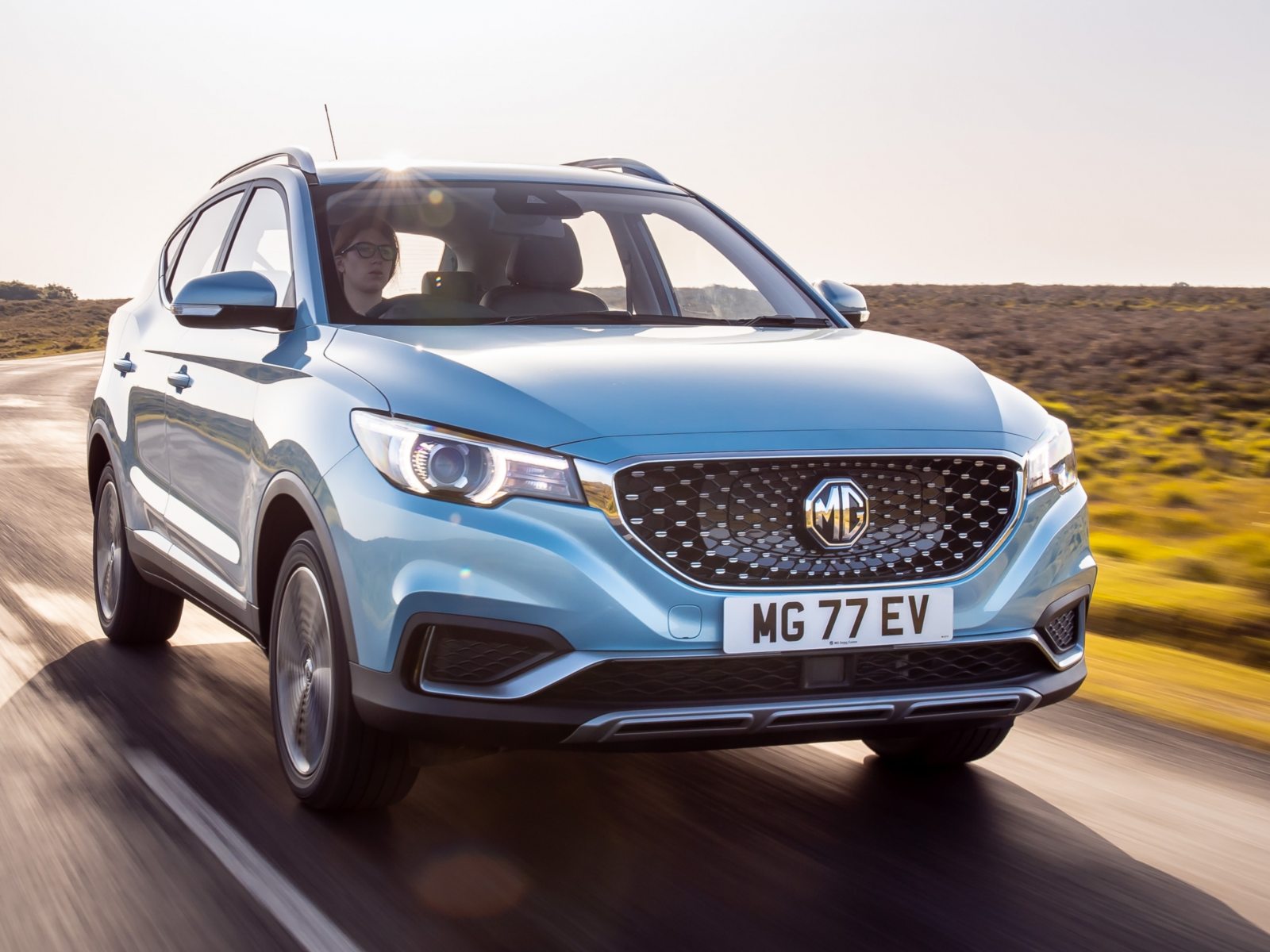 Meanwhile, a 100kW rapid DC charging point will deliver up to 78 miles of range from just 15 minutes if you own a Jaguar I-Pace.  
Myth 13: The battery will need replacing after 10 years
Fact: Battery performance diminishes, but packs in older EVs are remarkably resilient
Battery packs in most new electric vehicles come with a warranty for eight years or 100,000 miles (whichever comes first). It's redeemable in the case of any manufacturing defect or if it drops below a certain percentage (eg 70%). 
Over time batteries become less efficient in the same way as a mobile phone does. Batteries degrade over time as they're charged and discharged and won't hold the same capacity as when they're new.
The jury is still out on long-term battery degradation because EVs are still new, but there's plenty of anecdotal evidence that 70% capacity remaining after 10 or more years of ownership is not unusual. 
Consumer advice magazine Which? surveyed over 1,000 EV drivers in 2020, found that the average three-year-old EV lost only 2% of battery capacity. By the time it's six years old, its battery will have lost about 8% of charge. 
It's worth remembering that brand-new EVs are now using the latest technology, so their batteries should fare even better six years from now.
Myth 14: Electric cars aren't fun to drive
Fact: Wait till you get behind the wheel of an EV!
Many electric vehicles accelerate as fast as the supercars of 20 years ago. Experiencing the instant torque that only an electric motor can offer is sure to put a smile on your face. They're more responsive too, making overtaking a doddle. 
Equally, the lithium-ion battery pack is mounted low in the chassis, giving a road-hugging centre of gravity that makes EVs as engaging to drive as they are powerful. Some, like the Honda e, have an astonishing turning circle (4.3 metres), meaning it can U-turn virtually within its own length. 
Others, like the impressive Porsche Taycan handle as dynamically as any petrol-powered sports car.