Traditionally, more new cars are sold in March and September than the rest of the year as motorists race to drive cars with the latest registration plate.
Until the end of August 2023, all new cars registered will have a '23 plate' (for example, AB23 CDE). From September, registrations switch again to 73 plates.
Here are some of the best new 23-plate models.
The best 23-plate cars
Toyota Aygo X - from £15,975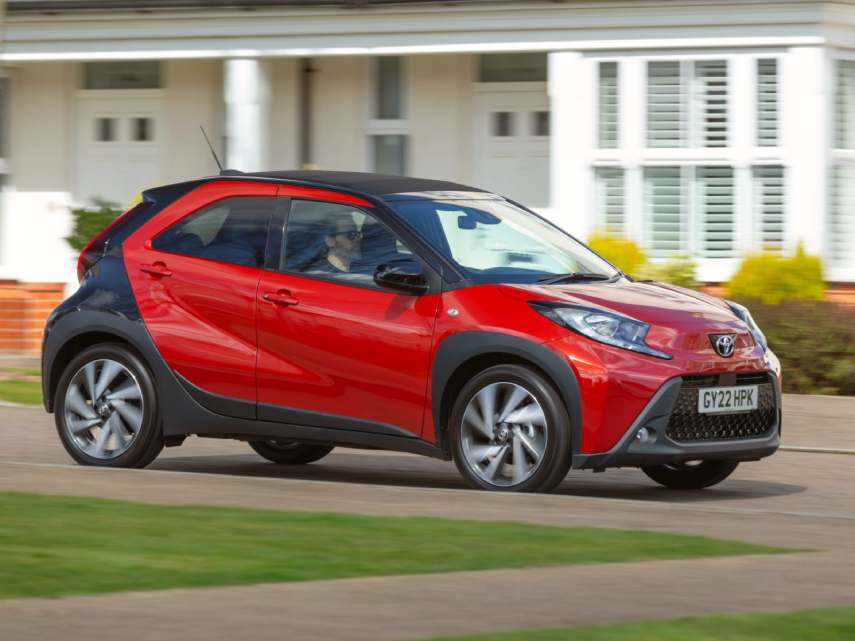 Toyota has re-invented the city car with the funky Aygo X crossover, which is great value for money, fun to drive, safe, cheap to run and well-equipped.
What's more, it comes with Toyota's reputation for dependability, plus warranty protection for up to 10 years or 100,000 miles (whichever comes first), if it's serviced at a franchised dealer each year.
The only downside is that the Aygo X is cosy in the back, meaning you might want to look at the bigger Toyota Yaris or Yaris Cross (both nice choices too) if you regularly carry full-size passengers.
Dacia Jogger - from £17,145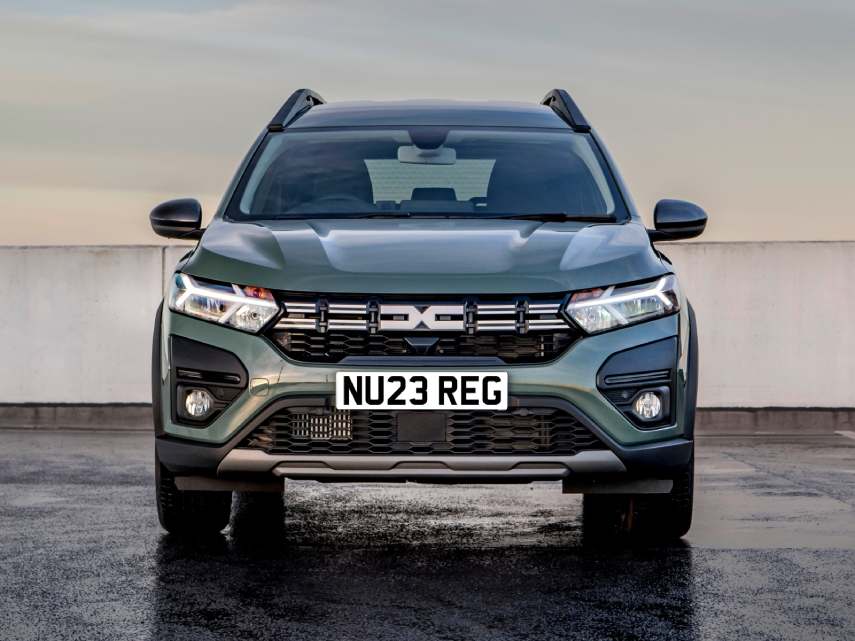 Looking like a cross between an estate, a crossover and an MPV, the latest vehicle to join the Dacia range offers seating for seven people, rugged looks and remarkable value for money.
Honest and practical, the 2022 Auto Express Family Car of the Year is pleasant to drive, economical and versatile.
What's more, unlike many bigger cars with three rows of seats, there's space for adults in seats six and seven.
Škoda Fabia - from £17,990
The fourth-generation Škoda Fabia's many awards include Carbuyer's Best Small Car 2023.
Affordable, economical, fun to drive and surprisingly spacious, it comes with Škoda's hard-won reputation for reliability.
There are some cool colours to choose from too (Phoenix Orange and Race Blue especially).
Nissan Juke - from £20,695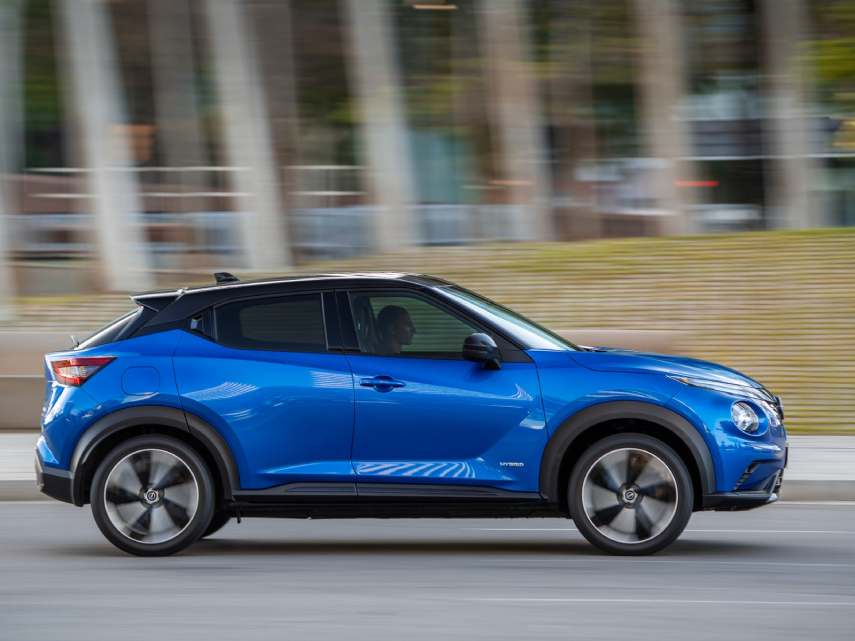 The latest version of the British-built Nissan Juke launched in 2019. Hugely improved and delivering a much better drive, it was initially only available with a 1.0-litre petrol turbo engine.
All that changed in 2022 when an impressive full hybrid (or self-charging) model joined the range.
Not only does it charge on the move, so there's no need to plug it in, but the extra power and better fuel economy complement the already practical, comfortable and well-equipped compact crossover that it is.
If you need more space for the family, try the bigger Qashqai (another winner from Nissan) instead.
Kia Niro - from £28,295
Kia's popular family-sized crossover moved on a generation in 2022 - and it's better than ever.
Available as a self-charging (or full hybrid) plug-in hybrid (with an electric range of up to 40 miles), and even a pure electric (range of 282 miles), the new Niro delivers a fantastic blend of looks, safety, space, practicality and comfort.
Oh, and don't forget Kia's superb seven-year warranty.
Citroen C5 X - from £28,670
Citroen is hedging its bets with the bold new five-door C5 X - an intriguing mix of hatchback, estate and SUV.
It's available with either 1.2 or 1.6-litre petrol engines, plus a plug-in hybrid with an electric-only range of up to 37 miles.
Offering elegance, comfort, refinement and great value for money, it's practical too. It also might be worth checking out the similar, slightly more upmarket Peugeot 408.
Hyundai Tucson - from £30,140
The award-winning fourth-generation Hyundai Tucson isn't one of 2023's best-selling for nothing.
Available as petrol, mild hybrid, full hybrid, or a plug-in hybrid (with an electric range of up to 38 miles), this family SUV has serious kerb appeal.
Safe, spacious, generously equipped, refined and engaging to drive; it's a total package.
Hyundai's enticing five-year warranty offers extra peace of mind too.
Honda Civic - from £33,720
Launched in 2022, the 11th generation Honda Civic is an old-school, family-friendly hatchback; it's refreshing, even in a market awash with SUVs.
Only available as a full hybrid (so no need to plug it in), it's sleek, safe, practical, well built, rewarding to drive and capable of up to 60.1mpg.
Add Honda's reputation for reliability, and it's right up there with the best in its class.
BMW X1 - from £33,775
If you're looking for a mid-sized SUV with pedigree, the all-new third-generation BMW X1 could be up your street.
Offered with petrol and diesel engines, plus a plug-in hybrid (with an EV range of up to 57 miles), a flagship 100% electric version (badged iX1) also joins the range in 2023.
The X1 goes straight to the top of the class with its winning blend of space, technology, driving engagement and quality.
INEOS Grenadier - from £55,000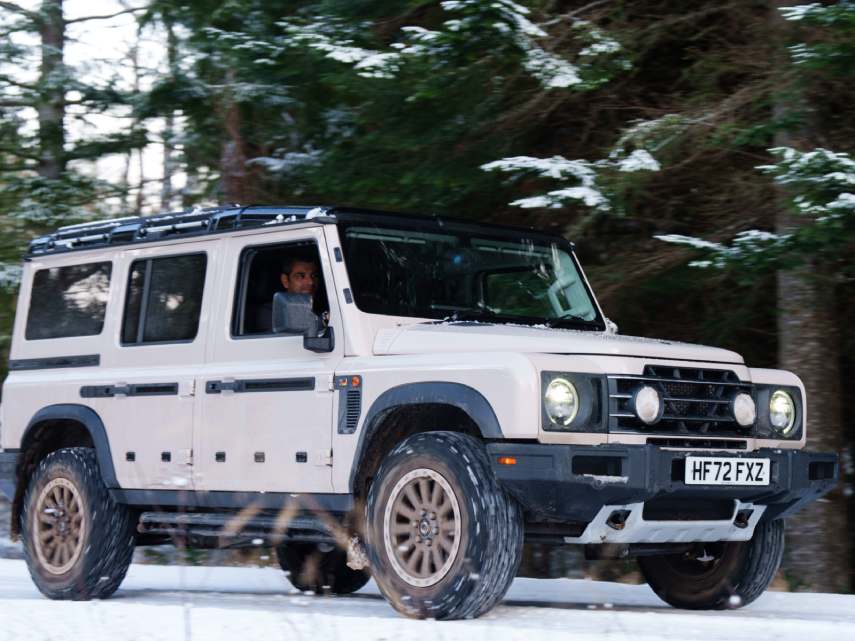 Arguably the spiritual successor to the old Land Rover Defender, this tough 4x4 is an all-new utility vehicle from an all-new automotive brand founded by Sir Jim Ratcliffe - billionaire and chairman of the multinational chemicals company INEOS.
It's a serious off-roader, with a welcome dose of comfort, good road manners and modern tech on tap. The Grenadier is an impressive debut model from INEOS Automotive - at a price.
All prices quoted were correct as of March 2023.