The thought of a long car journey with the kids in tow is enough to send a shiver down the spine of many a parent.
Whether they're young ones in child seats or moody teenagers who'd rather be at home, family road trips can be challenging.
Recent Admiral research has shown 34% of adults see having kids in the car as the biggest distraction while driving, with 22% saying they dread taking their kids on a long car journey.
It needn't be a nightmare, so we've come up with plenty of tips to make your journey as safe and stress-free as possible, plus we have some suggestions for great family-friendly UK destinations...
Before you set off - car maintenance
Make sure your car is roadworthy and not going to breakdown half way through your journey. In addition to completing the usual car checks like the oil and the water, check your tyre depth and double check your car essentials, like the spare tyre or repair kit for example.
If you have any concerns before you set off it may be worth having your car checked over by a mechanic, or if you're pretty handy, take a look at our DIY car maintenance jobs guide.
Unless you've found yourself stranded at the side of the road, it can be easy to forget about breakdown cover – once that happens you'll never forget it again! Before setting off make sure you have valid cover and the contact details to hand.
If you're not sure what type of breakdown you need, you can find all the information you need in our guide to breakdown cover.
And if you're an Admiral Car Insurance customer, download the Admiral app if you haven't already. You can use it to track your journeys and possibly get a discount on your renewal!
Car seat fitting 
The law requires that all children travelling in the front or rear seat of any car must use the correct child car seat until they are either 1.35m in height or 12-years-old (whichever they reach first). After this they must use an adult seat belt.
Don't be afraid to ask for help or advice about fitting car seats. They're not always the easiest to understand, but it's crucial to fit them correctly.
Top 10 ways to keep kids calm
We asked parents what's the best way to keep kids calm in the car and make sure car journeys stay distraction free.
Here are the top 10 tips along with the percentage of parents surveyed who've tried each method:
Talk to them (39%)
Turn on the radio or music (33%)
Give them a portable tablet/phone/something to watch (27%)
Give them toys to play with (25%)
Give them something to eat (24%)
Play a game (22%)
Let them choose a music playlist (22%)
Tell them to be quiet/threaten consequences (22%)
Sing a song (20%)
Turn on in-car TV screens/tablets (16%)
 
Pack properly
Apart from the usual paraphernalia (eg pushchairs, baby food and bottles etc) that parents of younger children will be familiar with, it's also important to bring your child's favourite toys, games and books to keep them entertained.
DVD players and tablets, plus smartphones and handheld games consoles are also a great idea - just don't forget the headphones and charger cables!
Bonding time
Our lives are often so busy that journeys in cars are sometimes the longest periods families spend together in such close proximity.
So why not make use of this quality time to find out what's going on in your children's lives at school or with friends? Or how about playing a traditional interactive game like I-Spy or have a sing-along?
Grazing on the go
Long journeys are often dull and sometimes there are hold-ups, so we tend to snack more than is usually the case.
Pack lots of small and healthy options. Hyperactive kids are not the best passengers, so avoid sweets and opt for nibbles like:
Carrot sticks
Grapes
Cheese cubes
Apples
Satsumas
 Try to avoid fizzy drinks and stick with water bottles - refillable if possible. Oh, and remember a rubbish bag and pack plenty of wipes.
Packing your own snacks means you can choose healthier options and avoid pricey stops at service stations. Admiral research revealed we fork out as much as 158% more for food and drinks at motorway service stations. 
Take a look at the costs of stopping for food at service stations across the UK.
Are we there yet?
Avoid telling your children exactly how long the journey will take, and if you must then underestimate.
Knowing that you're going to be spending hours in a car isn't the best way to start a road trip. Some parents even travel in the early evening with their kids dressed in their pyjamas. They then transfer their sleeping cherubs straight into bed when they reach their destination.
Plan your route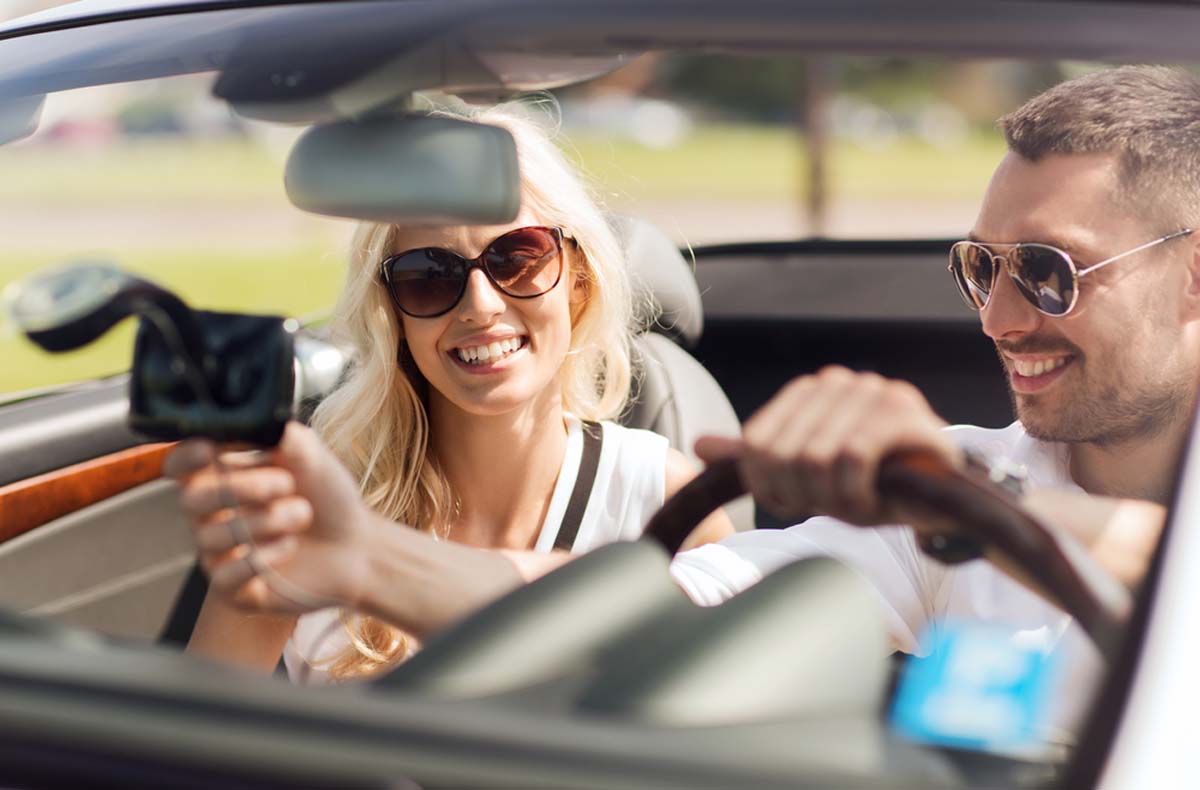 Motorways are generally the fastest way to get from A to B, but it's a good idea to choose a route with a bit of variety too. It may add time, but spectacular scenery, landmarks and even cattle grazing can really help break up the journey.
Share the driving if you can. The good news is, even if your passenger isn't a named driver on your policy they may be able to drive your car with the help of Veygo by Admiral which allows friend or family members to be insured for a few days or even hours.
Nothing generates more stress then getting lost - be sure to keep your map-reading skills sharp! 
Take a break
The temptation is often to drive through and reach your destination as soon as possible, but regular breaks (at least every two hours) are important - not just to give the driver a rest, but to give everyone a chance to stretch their legs and let off steam in the case of children and animals.
This is the time to break open the packed lunch or to stop off for a meal. Try to avoid motorway services, and head for a nearby town, village or farm shop, before resuming your journey. 
If you are planning on taking along your pet, take a look at our guide to travelling with pets and car safety tips.
Avoid World War Three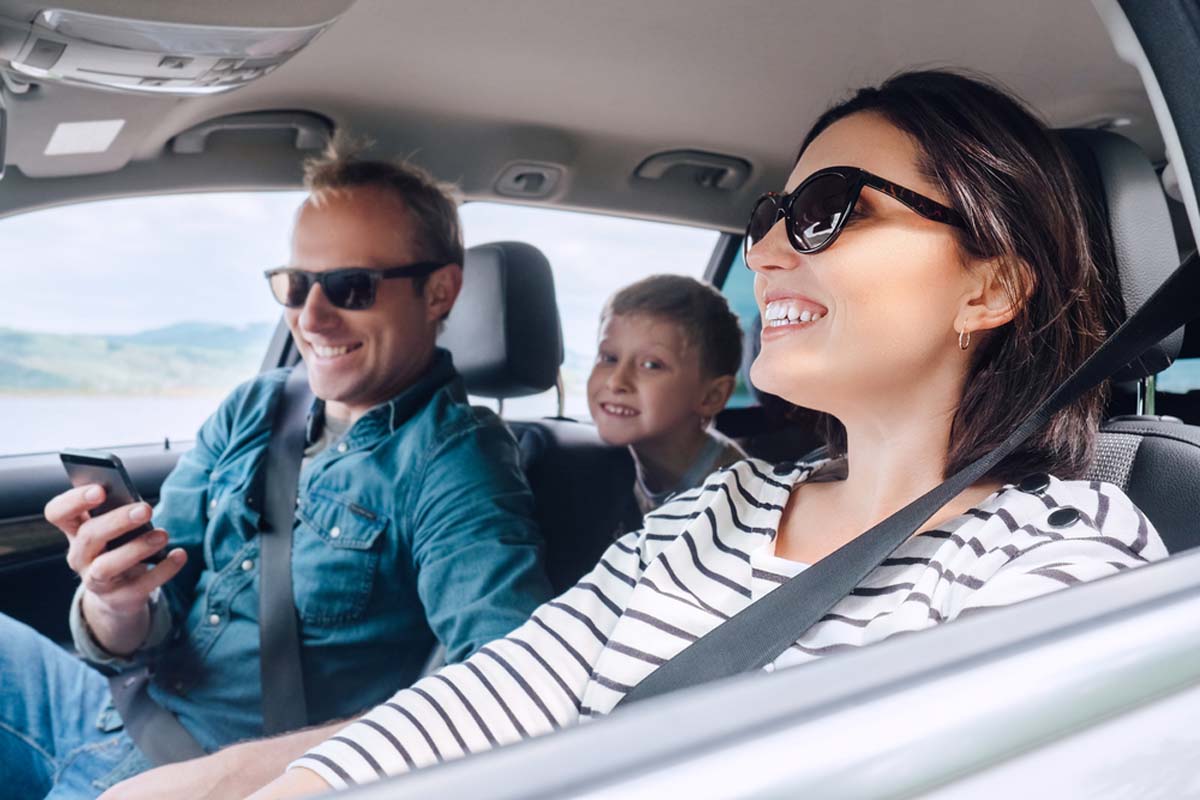 If you can, travel with another adult passenger who can keep an eye on the children, allowing you to fully concentrate on the road. If the worst happens, never turn around to deal with fighting youngsters while you are driving.
Always find a safe place to stop first. If you have to deal with troublesome passengers on the move you may have to resort to bribery - perhaps promise them a treat at the end of the journey if they behave!
Where should you go on your UK road trip?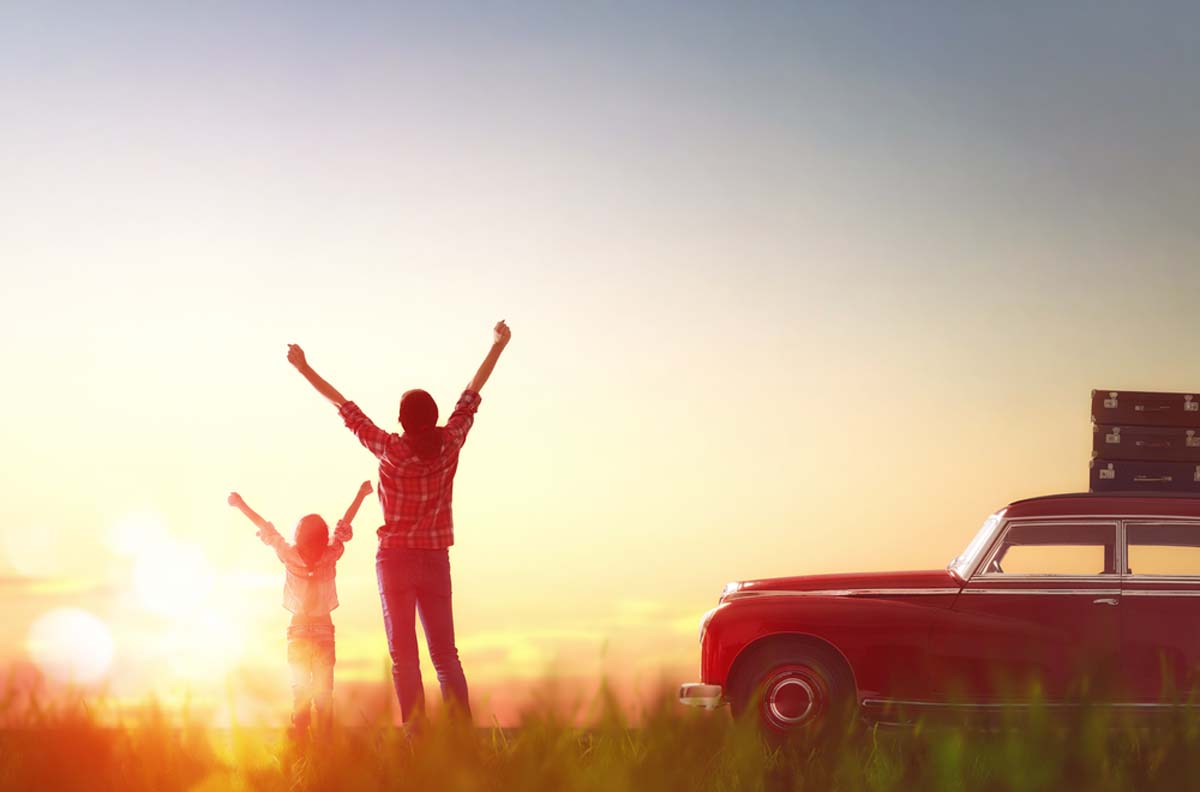 Stuck for places to take the little ones over the holidays? We've got a few suggestions. 
These places are all open to visitors as of 4 August 2020, but due to Coronavirus this could change so we recommend checking before you travel.
Longleat safari park and stately home – Wiltshire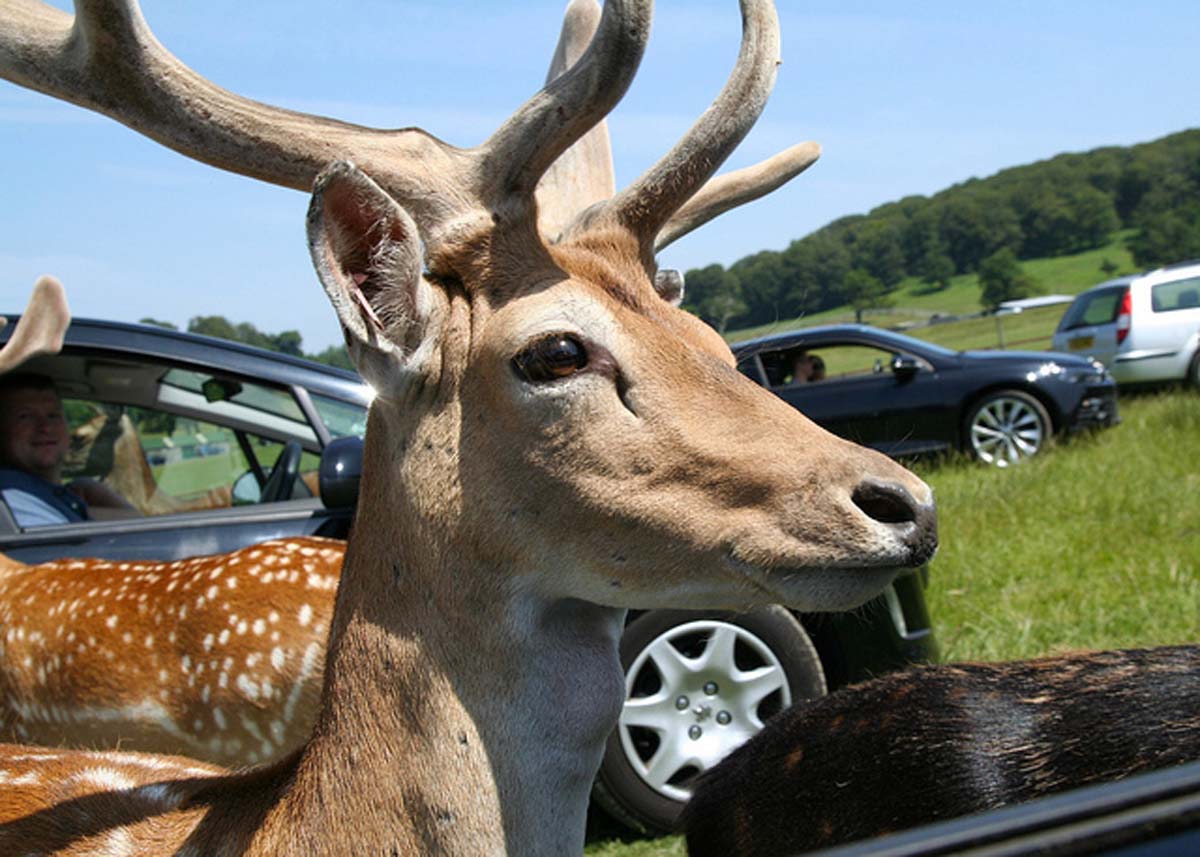 Image: Kathryn Yengel via Flickr
With plenty of attractions to keep the whole family entertained including a drive-thru safari park, a giant maze and Jungle Cruise, Longleat is well worth the trip to the West Country. You can also take a tour of the house, which dates back to 1580, or simply explore and picnic in the gardens and parkland.
Edinburgh Castle – Scotland
High up on the summit of a dormant volcano lurks Edinburgh Castle - Scotland's No 1 visitor attraction. Inside you can explore some of the city's oldest and most historic buildings including St Margaret's Chapel, the National War Memorial and the Half Moon Battery.
Head to Crown Square and you will find the epic Grand Hall and Scotland's Crown Jewels - including the famous Stone of Destiny.
Titanic Belfast – Northern Ireland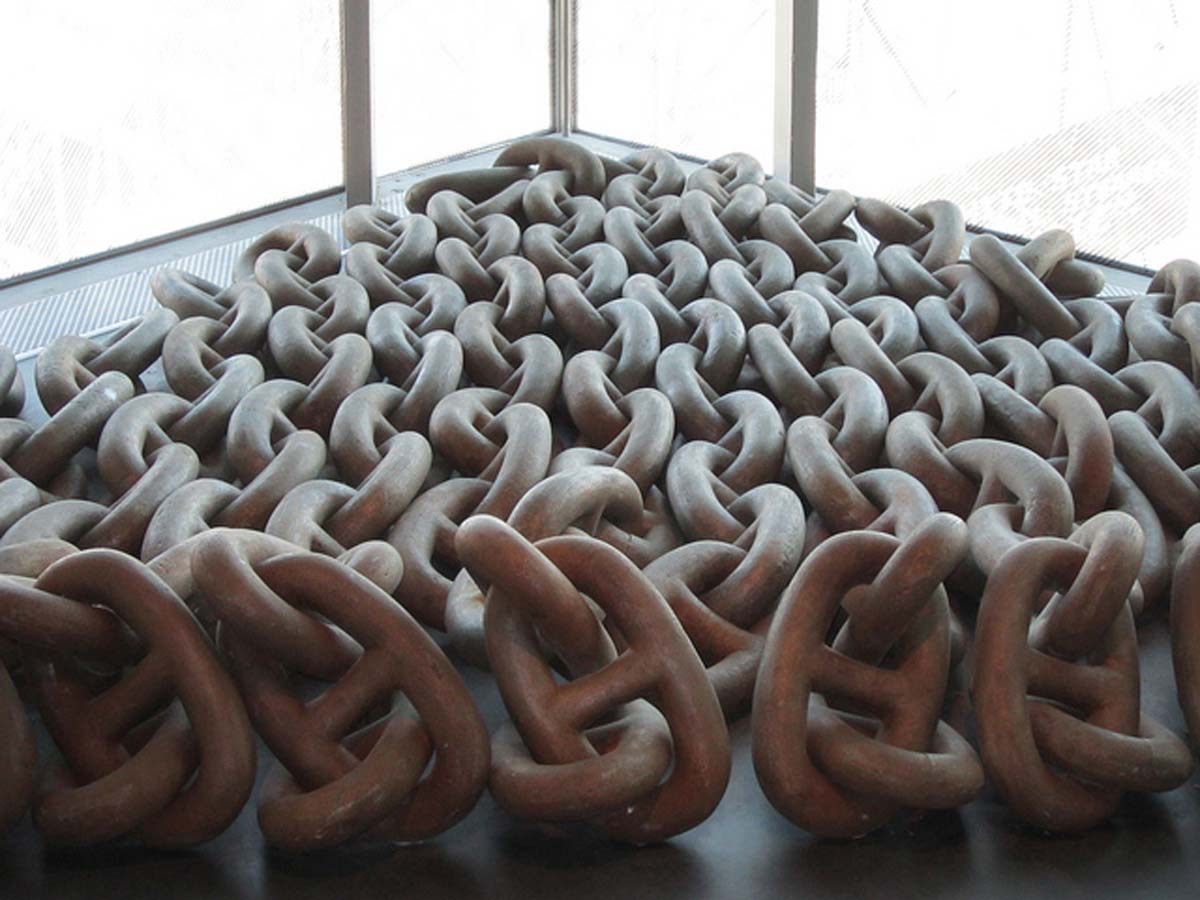 Image: Leslie Shaw via Flickr
A stunning landmark in itself, the museum traces Belfast's maritime history and honours the story of RMS Titanic. It was opened in 2012 on the site of the former Harland & Wolff shipyard in the city's Titanic Quarter where the ill-fated ocean liner was built.
Blaenau Ffestiniog – Snowdonia, Wales
Here you can play, slide, jump and bounce in a cavern the size of a cathedral at an old slate mine - home to one of the world's longest zip rides.
Or if you prefer something more leisurely, try the Ffestiniog Railway. It's the world's oldest narrow gauge railway and takes you on a 13.5-mile journey from Porthmadog harbour to Blaenau Ffestiniog.
Legoland – Windsor, Berkshire
Lego is celebrating 60 years of its iconic brick with new features at Legoland – one of the UK's most popular theme parks.
For 2018 there are two new Minilands (USA, plus additions to Explore the World), plus an aquarium (known as Lego Reef).
Eden Project – Cornwall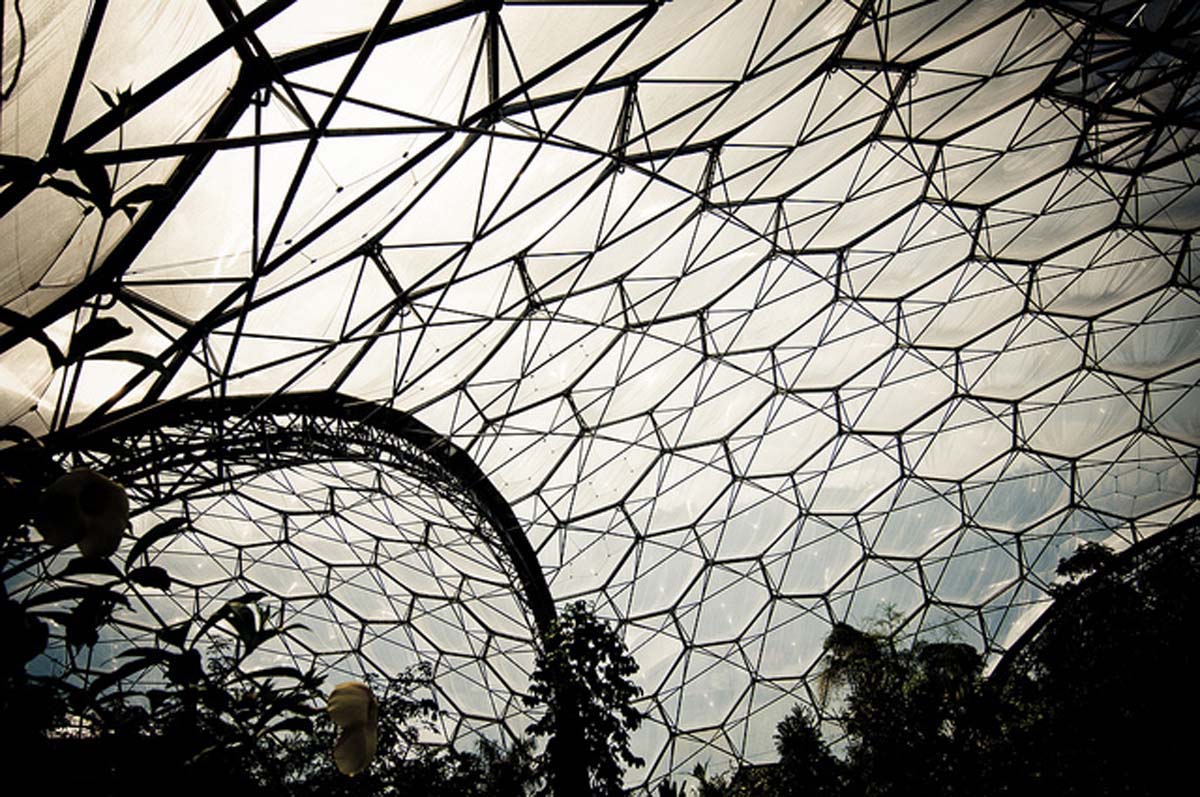 Image: Tim Parkinson via Flickr
With more than a million visitors a year, the Eden Project is the South West's leading tourist attraction. You can't miss it with its eight giant geodesic domes, or biomes.
The massive greenhouses play host to thousands of the world's plant species in the largest indoor rainforest in the world, but it's also an adventure playground for kids with a zip wire experience and great places to eat.
Giant's Causeway – Northern Ireland
The 120-mile Causeway Coastal Route between Belfast and Derry-Londonderry is more popular than ever thanks to the wild landscape's starring role in TV hit Game of Thrones.
Attractions along the way include the dramatic tubular suspension bridges of The Gobbins, Carrick-a-Rede Rope Bridge and beautiful Ballintoy Harbour. The geological wonder that is the Giant's Causeway features 40,000 polygonal interlocking basalt columns.
Rhossili Bay – Swansea, Wales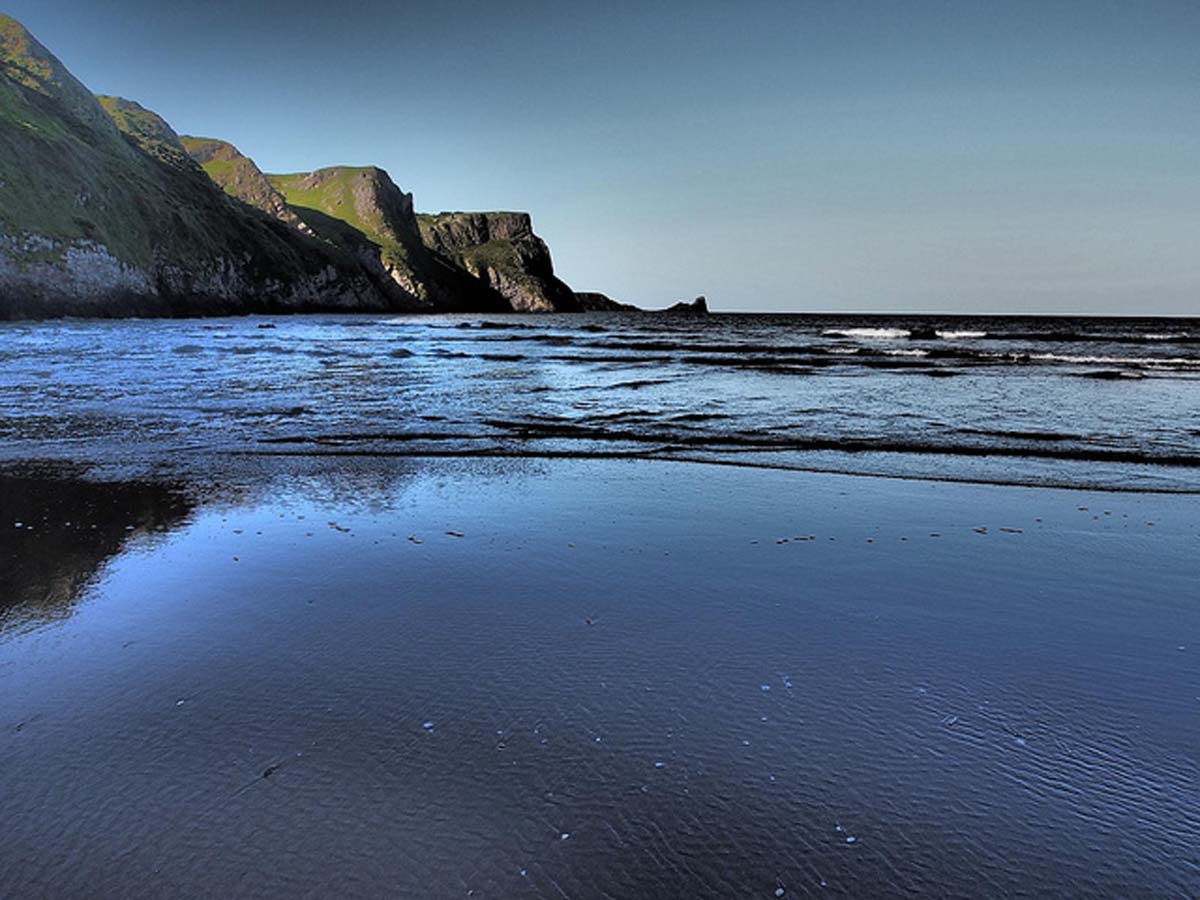 Image: Gareth Lovering Photography via Flickr
The largest expanse of white sand on the Gower Peninsula, Rhossili Bay is an award-winning beach stretching for three miles. The whole area is surrounded by towering cliffs and is popular with walkers, surfers and paragliders.
It was voted Wales's Best Beach 2018 and it came third in the UK TripAdvisor Travellers' Choice Awards.
Do I need travel insurance for a road trip? 
Whether or not you need to take out travel insurance for your UK road trip depends on a few things. For example, whether you stay over at your destination or whether you have cover for the possessions you're taking; you might have suitable cover for possessions away from home with your home insurance.
Find out whether you need travel insurance for the UK with our guide.
We all think we're a great driver, but the question is, would the nation agree? Take our Driving Britain Crazy Quiz to find out if you're an absolute delight or a devil on four wheels.