Mintel research shows a third of adults in Britain own dogs and are expected to spend more than £2.1bn on pet care products and services by 2023 - that's not to be sniffed at! 
Not only are we pet-obsessed, but figures from the Department for Transport suggest that we're also becoming a nation of van-lovers, with vans being the UK's fastest-growing traffic type for the last five years. 
So, if you run a canine care service, or you're planning to set one up, here's how a van can benefit your business - and the pooches in your care!
The benefits of using a van for your business
If you have a dog care business, owning a van is worth consideration. If you're a dog walker, for example, a van could allow you to take several dogs at a time and improve your earning potential. 
You can also provide a collect and drop-off service more easily, helping to make your business a more viable and convenient option for both you and your clients. 
If you run a dog grooming business, a van can also give a real competitive edge, allowing you to offer both at-home and mobile services. Your clients can enjoy the convenience of not having to travel, their dogs will receive a more personalised experience and it eliminates long stays at the grooming parlour. 
You'll also benefit from minimal overheads, a portable and self-advertising business and the joy of flexible working with your favourite four-legged friends.
What insurance will I need for my van?
If you're using your van for your dog care business, you'll need own goods cover van insurance. This provides protection for your van and helps minimise the impact that any theft, damage or accident will have on your business. 
If you're carrying specialist kit in your van, such as dog grooming equipment, you may want to look into our Vehicle Contents Cover policy upgrade. This specifically covers the contents of your van and helps you to recover the cost if anything gets stolen or damaged after an accident. 
What dog-friendly van modifications should I have?
There are plenty of options available for you to tailor your van. If you want to start a mobile dog-grooming service, you might need specialist pooch-pampering equipment and van modifications such:
Hydrobaths
Grooming tables
Dryers
Mood-lighting
Waterproofing
Van conversion specialists can provide bespoke dog care vehicles or you can buy second-hand and use our checklist to help you, but it's important to do your research when deciding which van to buy. It's also important to tell your insurance company about any van modifications that have been made. 
Don't forget the exterior; remember your van can advertise your business as you drive around town, with plenty of eye-catching van signwriting designs to choose from. Get creative; try to grab people's attention and earn some smiles (and tail-wags!) along the way.
Van safety for dogs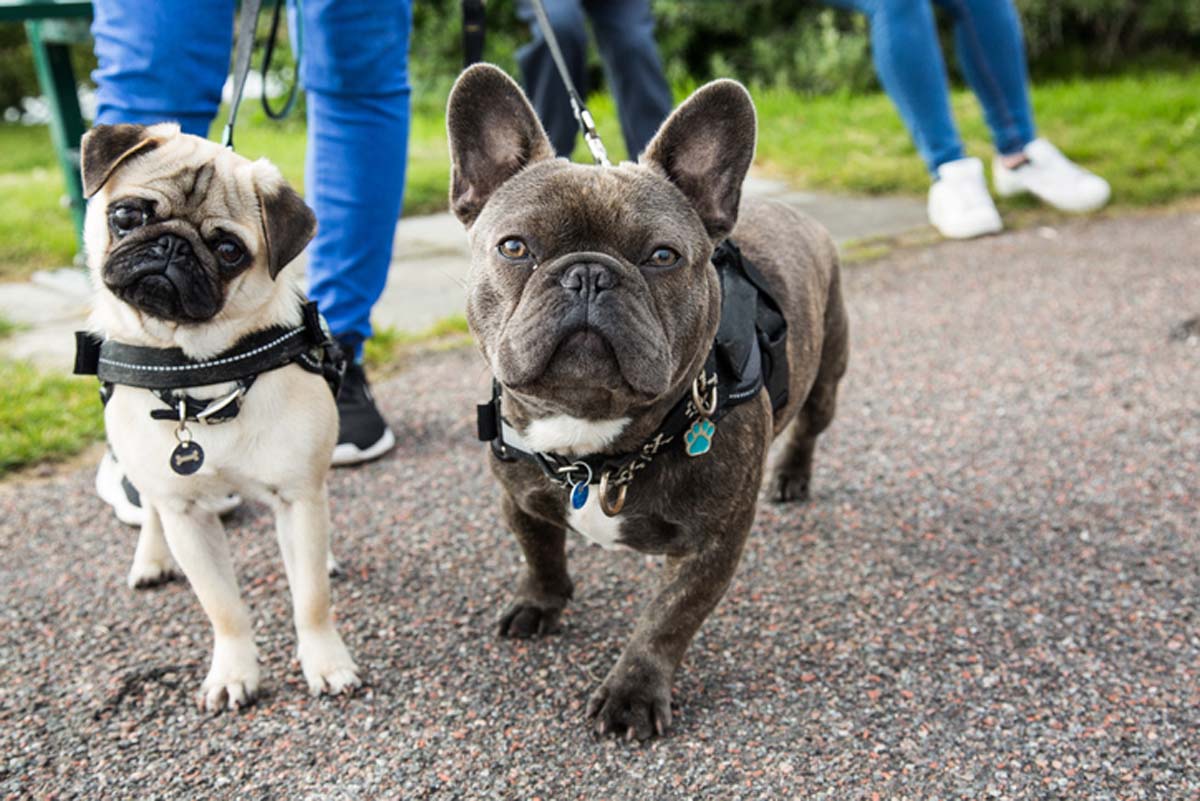 When transporting dogs in your van, we recommend that you fit permanent or temporarily-fixed dog crates. Good ventilation is essential to give the dogs in your care a comfortable and safe journey, either when travelling solo or in a doggy-buddy pack. 
For more safety tips check out our guide on travelling with a pet in your vehicle. 
It's also a good idea to advise the owners of your furry clients to have pet insurance too, to help cover the cost of their care and treatment in case of illness or injury. 
Paws for thought
With the pampering, adventure, exercise and comfort that vans allow us to provide to our canine clients, it seems that not only is a dog 'man's best friend' but a van is a dog's best friend too! 
And with a recent survey suggesting that more than half of van drivers who travel with their dog feel happier, it seems that enjoying a bit of puppy-love is a wise business decision!