When you're budgeting for a new van, pick-up truck or utility vehicle there are lots of things to keep in mind – running costs and fuel are up there, but finding cheap van insurance is often the top priority for drivers.
Whether you have a workhorse van or a pick-up for fun weekend jaunts, finding cheap commercial van insurance can be a minefield.
So, to help you on the road to van bliss, we've looked at real Admiral Van Insurance customers' (aged over 31) average premiums between May 2021 and May 2022 to help you grab that budget van insurance policy you're looking for. 
The cheapest commercial vehicles to insure
Ford Escort - average annual premium: £248.90
The Ford Escort is timeless – while it hasn't been in production for a while, the van is still a mainstay on British roads. It's cheap, cheerful, economic and zippy, though it's not the easiest van to drive on the market.
Most people will recognise the Escort as the "Post Office van", but there's a good reason why the institution chose this as their flagship vehicle. With a reported fuel efficiency of between 27 and 49mpg and a budget entry price, it's still one of the most financial-viable vans on the market.
The fact that these vans are still common on British roads speaks for their longevity; parts are cheap to replace, and the model can rack up serious mileage before it starts to show its age. Essentially, if you need an inexpensive van that feels almost immune to wear and tear, this is it.
Thankfully, the insurance matches the Ford Escort's budget lineage.
Talbot Express - average annual premium: £285.49
Even though it's a campervan, the Talbot Express shares some similarities with the above Ford Escort: it's a mainstay on British roads, and that's because it's tough, cheap to run and lasts a long, long time.
The major issue with this model is rust. It's to be expected given its age, but when you buy one, pay close attention to signs of rust damage.
Curious how to prevent rust? Then read our full car maintenance guide: 10 ways to make your car last longer
It may not look great, but as a budget camper, it does the job. Besides, you'll spend more time out of the camper than in it, right? It helps that the running costs are low these days, with the insurance cost being the highlight.
Land Rover 90 - average annual premium: £311.23
In 2016 the last Land Rover Defender left the assembly line at Solihull. If you count the Defender alongside its predecessors, the Series I, II and III Land Rovers, it was in continuous production for an astonishing 68 years. 
The '90' reflected the length of the wheelbase (88 inches), compared to the bigger '110' (109 inches). Now highly collectable, arguably no other vehicle matches the "classic" Land Rover in all-terrain capability and practicality. 
Isuzu Rodeo - average annual premium: £320.73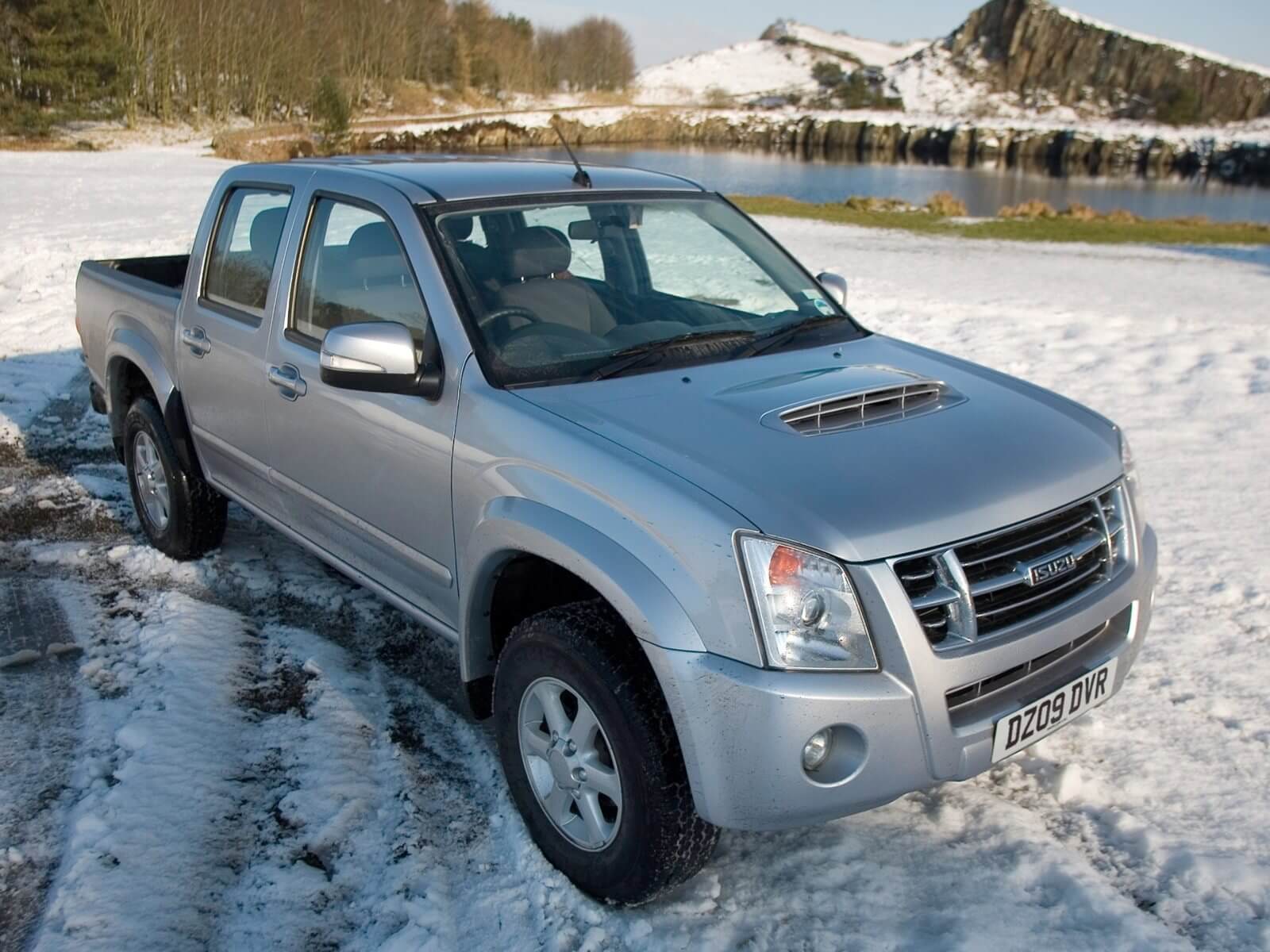 On sale from 2002-2012, the Rodeo pick-up has been out of production for a while now, so you'll have to look hard for a solid used vehicle. The good news is that later examples (especially the Rodeo Denver) were tough workhorses, so they still have plenty of life left in them. 
Available with a single or double cab, a payload of 1,000kg and maximum towing limit of 3,000kg, it's also very capable off-road.  
Mazda B2500 

- average annual premium: £323.27
If you were to summarise the Mazda B2500 with one word, it'd be "strong". The pick-up van is often used for towing, and they can handle carrying other cars, tractors, boats and anything else that's big and heavy.
The major reason for its strength is its beefy chassis. Combined with thick tyres and a robust engine, it mirrors exactly what pick-up van drivers want out of a van: a workhorse.
With two engine options – a 2.5-litre diesel at 84bhp and 2.5-litre turbodiesel at 109bhp – and a comfortable interior. It helps that the model is reliable, too, and this is mirrored in its affordable insurance premium.
Nissan Kubistar 

- average annual premium: £331.44
Similar to the Ford Escort, the Nissan Kubistar is very popular in Britain. Like most vans on this list, you can pick one up for a good price, and, usually, you can rely on them, even if they're old.
Despite ceasing production in 2008, the model only had a short life cycle of five years, but despite its short production time, it made an impact. The 1.2-litre engine boasts an excellent 40mpg, with the 1.5-litre version having an even better 50mpg.
The diesel engine outcompetes its petrol counterpart, so if you need to choose that option if you can.
As with other vans in this list, the Kubistar is cheap, cheerful and reliable, and that's reflected in its affordable insurance premium. It's a van you can rely on, especially if you're using it for work.
Suzuki Carry 

- average annual premium: £334.81
Suzuki's Carry is a small van that sells itself due to a compact, light chassis. If you're based in a city and need a van for short journeys or to work in tight streets.
The engine options are quite limited. You can only choose a 1.3-litre petrol engine, but it returns an acceptable fuel efficiency, but struggles on longer journeys.
The van is quite slow, too, but to put it into context, Suzuki aimed to create a van that felt at home in urban environments, and top speeds aren't needed there.
If you're looking for an affordable van made for the city and short, stop-start trips, then the Suzuki Carry could be the one for you.
Nissan Pickup 

- average annual premium: £352.74
If you're looking for a commercial pick-up van, then Nissan's Pickup could be for you. It helps that it delivers up 40.4mpg, too.
Nissan packs in a powerful 2.3-litre four-cylinder turbodiesel engine, and you can pick between 160 or 190bhp. That makes the Nissan Pickup one of the strongest models available in the UK.
Towing capacity is key when you're looking for a pick-up van, and the Nissan can pull up to 3.5 tonnes with ease.
Strong, chunky and economical, Nissan's Pickup is affordable to insure as well.
Hyundai iLoad 

- average annual premium: £358.71
The Hyundai iLoad is a popular people carrier thanks to its competitive price and the five-year warranty for new models.
What differentiates the model from competitors is its unique 2.5-litre, four-cylinder turbodiesel, meaning the torque is high despite a modest 116bhp.
Much like the rest of this list, the iLoad attained popularity after its release in 2009 thanks to its light, modern design and excellent price point.
However, the fuel efficiency isn't quite as good as competitors at 37.7mpg, but the cheap insurance can offset these higher running costs.
Land Rover 110 - average annual premium: £360.57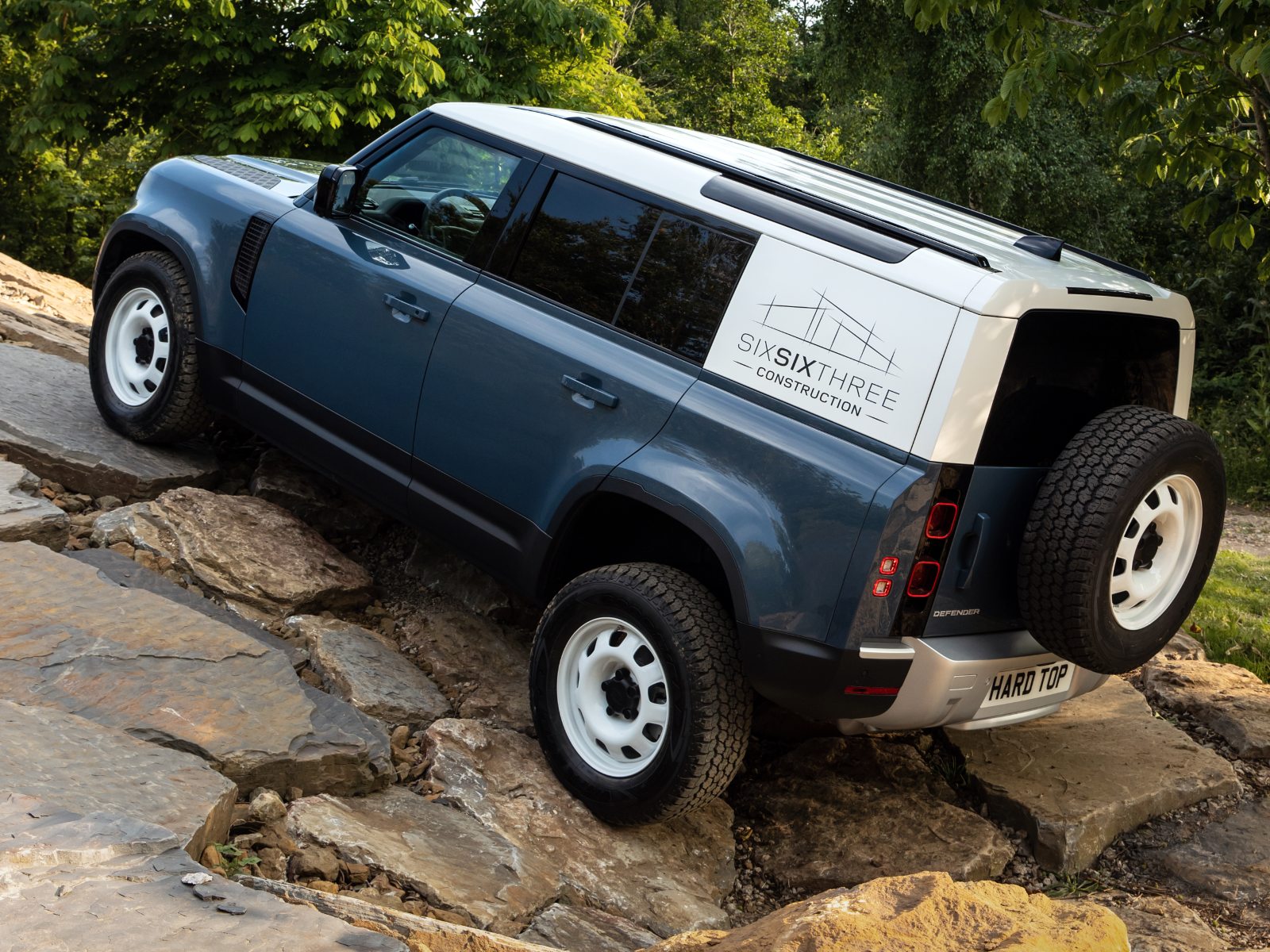 The long-awaited replacement for the "classic" Land Rover is a legend reinvented for the 21st century. Boasting the latest tech and supreme off-road capability, it's the most capable and connected Land Rover ever. 
Available as a three-door 90 or longer five-door 110 (which can seat six), its design pays homage to the original, but with a modern twist. Buyers can choose between petrol, mild hybrid petrol and diesel engines, and a plug-in hybrid. 
There's even a commercial version (pictured). Marketed as the Land Rover Defender Hard Top, it has a ground clearance of 291mm, a wading depth of 900mm and a 3,500kg towing capacity.
You can find up-to-date insurance pricing information on our Car Insurance Pricing Index, which we update monthly.