We've looked at the latest Light Commercial Vehicle (LCV) registrations (Jan-Sep 2021) and the Ford Transit Custom is the UK's best-selling commercial vehicle by a considerable margin.
Vans in the 2.0-3.5-tonne sector dominate the market in terms of sales, followed by pick-ups, 2.0-2.5t vans and small vans less than two tonnes.
The registration figures stated in this article are accurate for January to September 2021.
1) Ford Transit Custom - 39,503 registrations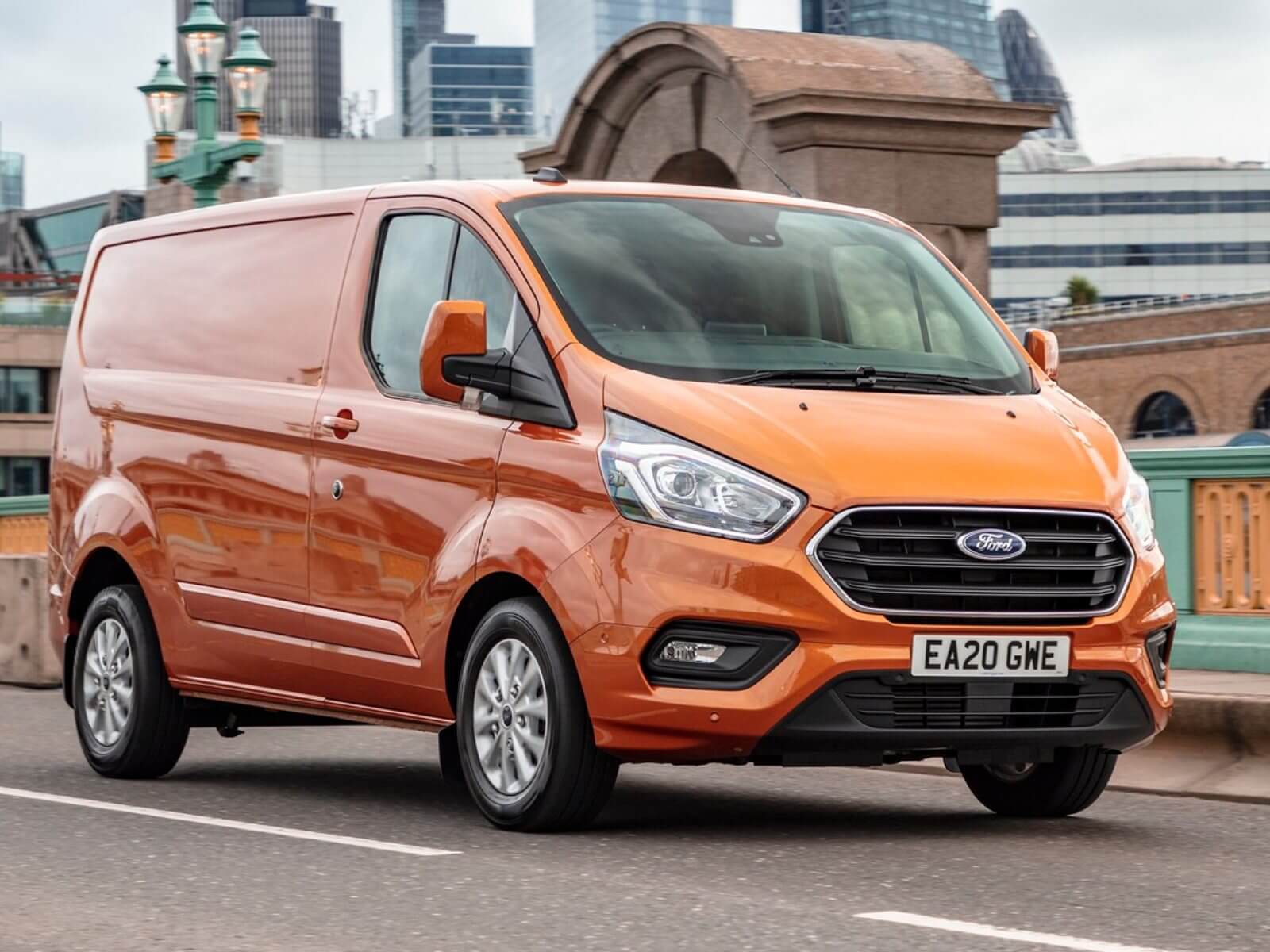 The legendary Ford Transit Custom is streets ahead when it comes to UK van sales.
Crowned Van of the Year 2021 by Auto Express, the medium-sized Transit Custom is available with two wheelbases and roof heights, double sliding side doors and 50:50 split rear doors.
Powered by a 2.0-litre diesel with various outputs, a six-speed Powershift automatic gearbox is also offered. Or, if you go for the new plug-in hybrid version (PHEV) you get a single speed automatic and an electric-only driving range of up to 27 miles.
2) Ford Transit - 24,898 registrations
The Transit Custom's big brother has been the backbone of Britain since 1965 and is now in its fourth generation. Still the most popular large van, the Transit is available in three body lengths and two heights, plus there are van and double cab body options.
Already boasting a reputation for a great ride and handling, all-wheel drive is now optional. It also recently received a technology and driver assistance upgrade, and there's a new five tonne model. 
Powered by a solid 2.0-litre EcoBlue diesel engine, the Transit has the largest load capacity in the Ford van range. Buyers can now also choose a mild hybrid engine which features a small battery-driven electric motor which works with the conventional engine to help reduce fuel consumption when demand for power is low.
3) Volkswagen Transporter - 17,478 registrations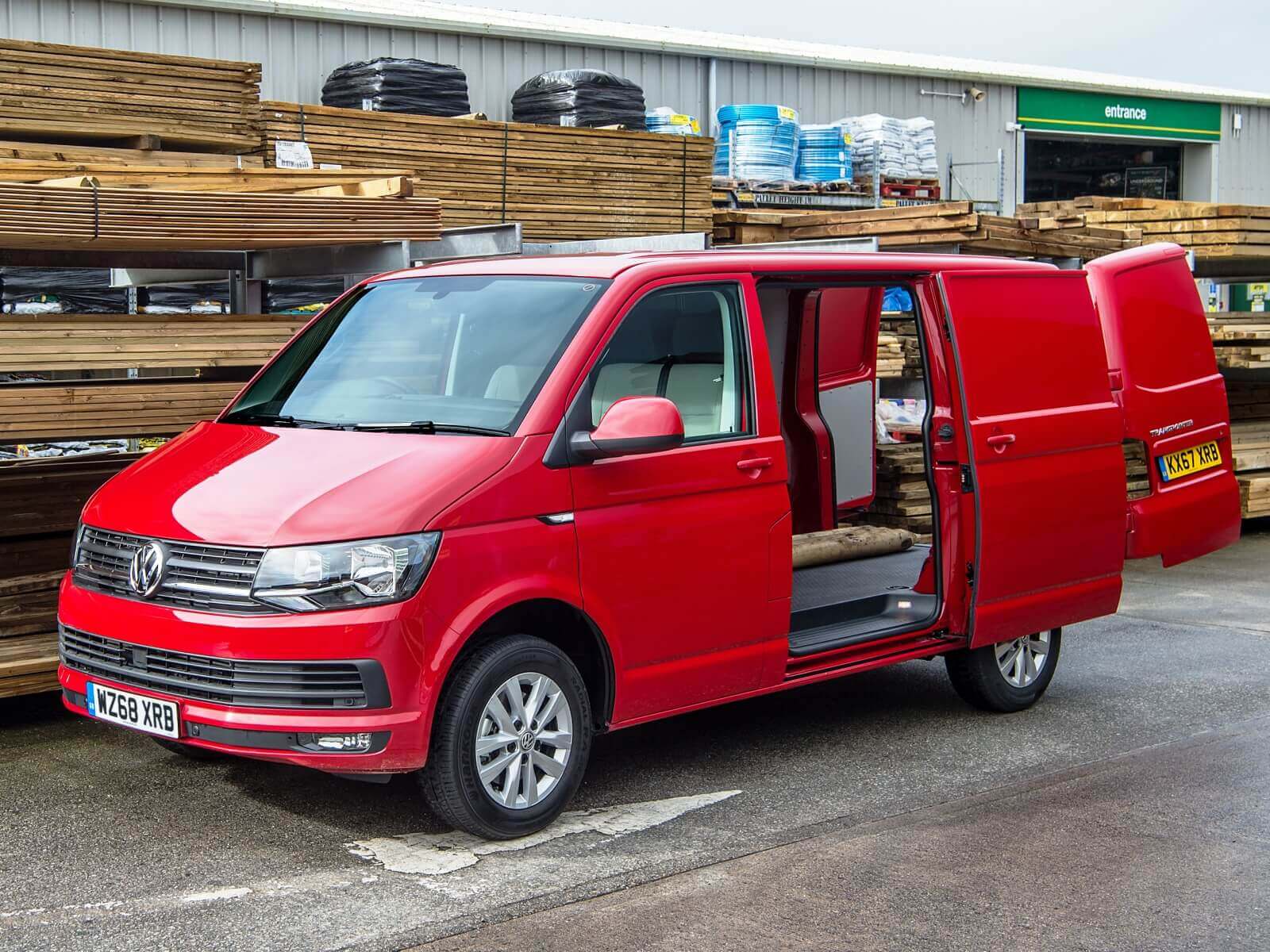 Alongside the Ford Transit, the VW Transporter is the one of the world's most iconic vans. Originally launched way back in 1950, the current sixth generation T6 came along in 2016 and it's continued to sell in big numbers.
Winner of the Best Large Van trophy at the Fleet News Awards 2021, its previous awards include the Used Van of the Year title at the What Van? Awards 2019.
The Transporter is a class act with superb comfort, high build quality, a fine range of efficient engines and top tech.
VW isn't resting on its laurels either, the new all-electric Volkswagen ABT e-Transporter 6.1 has a range of up to 82 miles and can be charged up from 0-80% in as little as 45 minutes using a 50kW fast charger.
4) Mercedes-Benz Sprinter - 17,345 registrations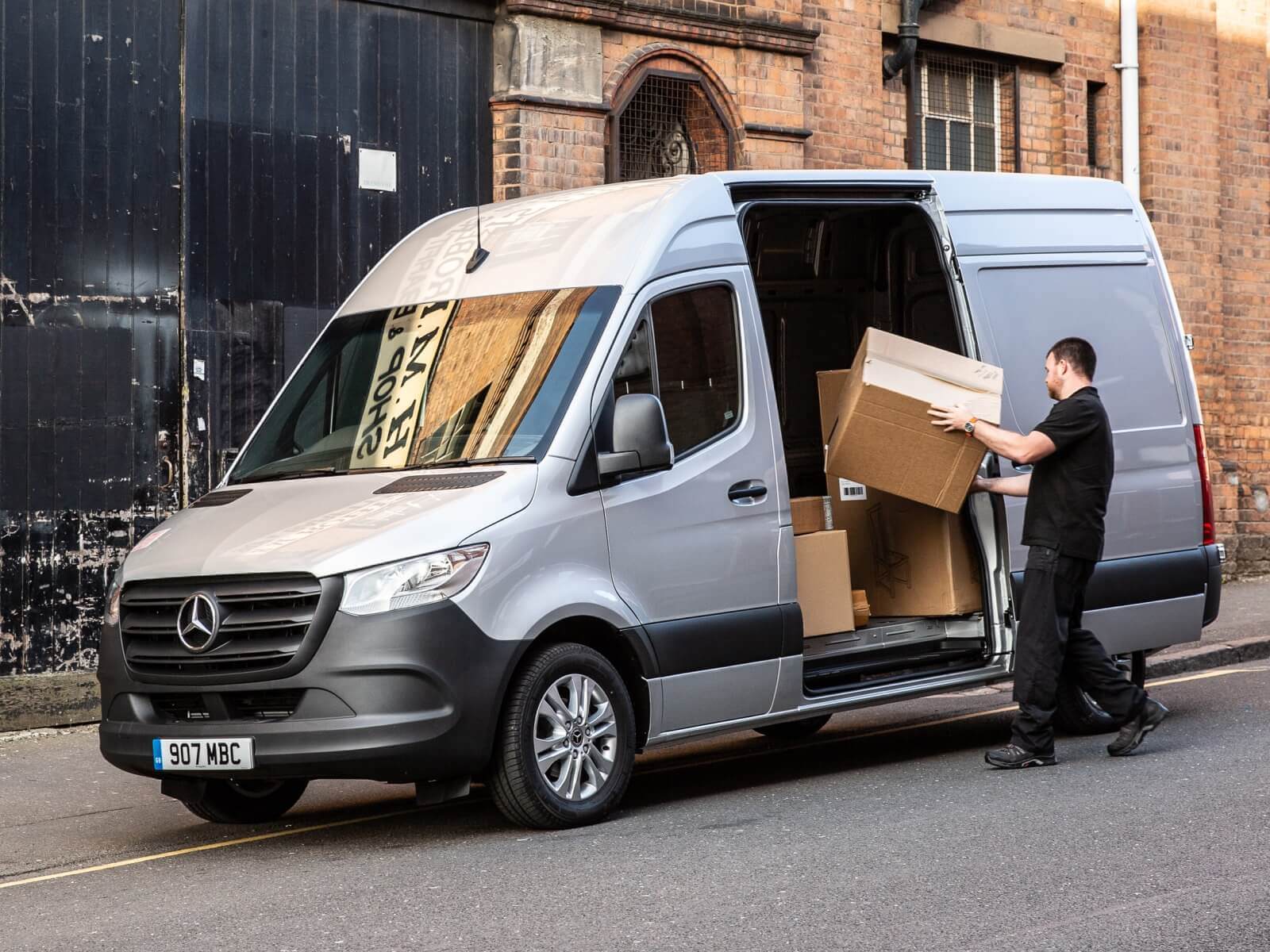 Voted winner of the Best Large Van trophy at the Business Vans Awards 2021, the third generation Sprinter was launched in 2018 to rave reviews.
Available with three wheelbases, four vehicle lengths and three roof heights, the Sprinter can also be specified with an impressive nine-speed auto gearbox. An innovative all-wheel drive (AWD) version has just joined the fleet, making the Sprinter a sensible option for when the going gets tough.
A 100% electric model (badged eSprinter) with a range of 82-95 miles and a one-speed gearbox joined the range in 2021. It can be charged up to 80% in as little as 30 minutes via an 80kWh rapid charger or fully charged overnight at home/work.
5) Ford Ranger - 14,855 registrations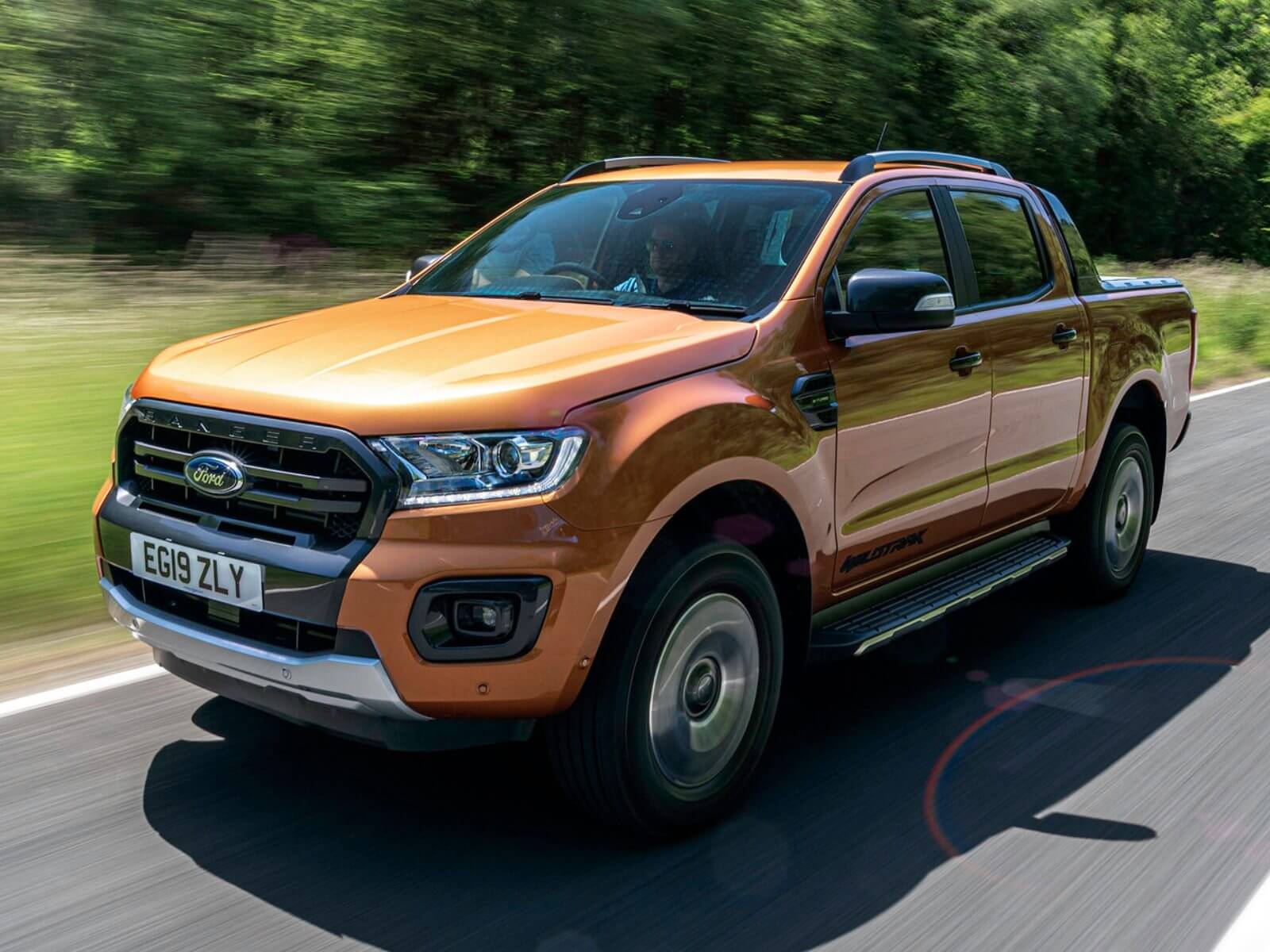 The UK's most popular pick-up certainly looks the part. Not only is it rugged yet comfortable, but it's versatile with genuine off-road ability and boasts a 3.5-tonne towing capacity. 
Available as a single cab, super cab or double cab, the latter is a great option for business users looking for a work vehicle that's family-friendly when they clock off.
Upgraded in 2019, performance was enhanced along with fuel efficiency, connectivity and driver assistance tech. The Ranger was named Pick-up of the Year at the 2021 Auto Express New Car Awards. What's more, an all-new model is coming in 2022.
6) Vauxhall Vivaro - 13,305 registrations
Built in Britain and a competitor to the Ford Transit Custom, the award-winning Vauxhall Vivaro was developed alongside the latest Citroen Dispatch, Peugeot Expert and Toyota Proace.
The Vivaro comes in two lengths (4.95m and 5.30m) and three body styles (panel van, double cab for up to six occupants, and a platform chassis). Payload is up to 1,400kg, cargo capacity is 6,600 litres and it has a 2,500kg towing capacity.
In 2021 the all-new Vauxhall Vivaro-e was crowned Electric Van of The Year by Auto Express at its annual New Car Awards ceremony.
7) Citroen Berlingo - 8,618 registrations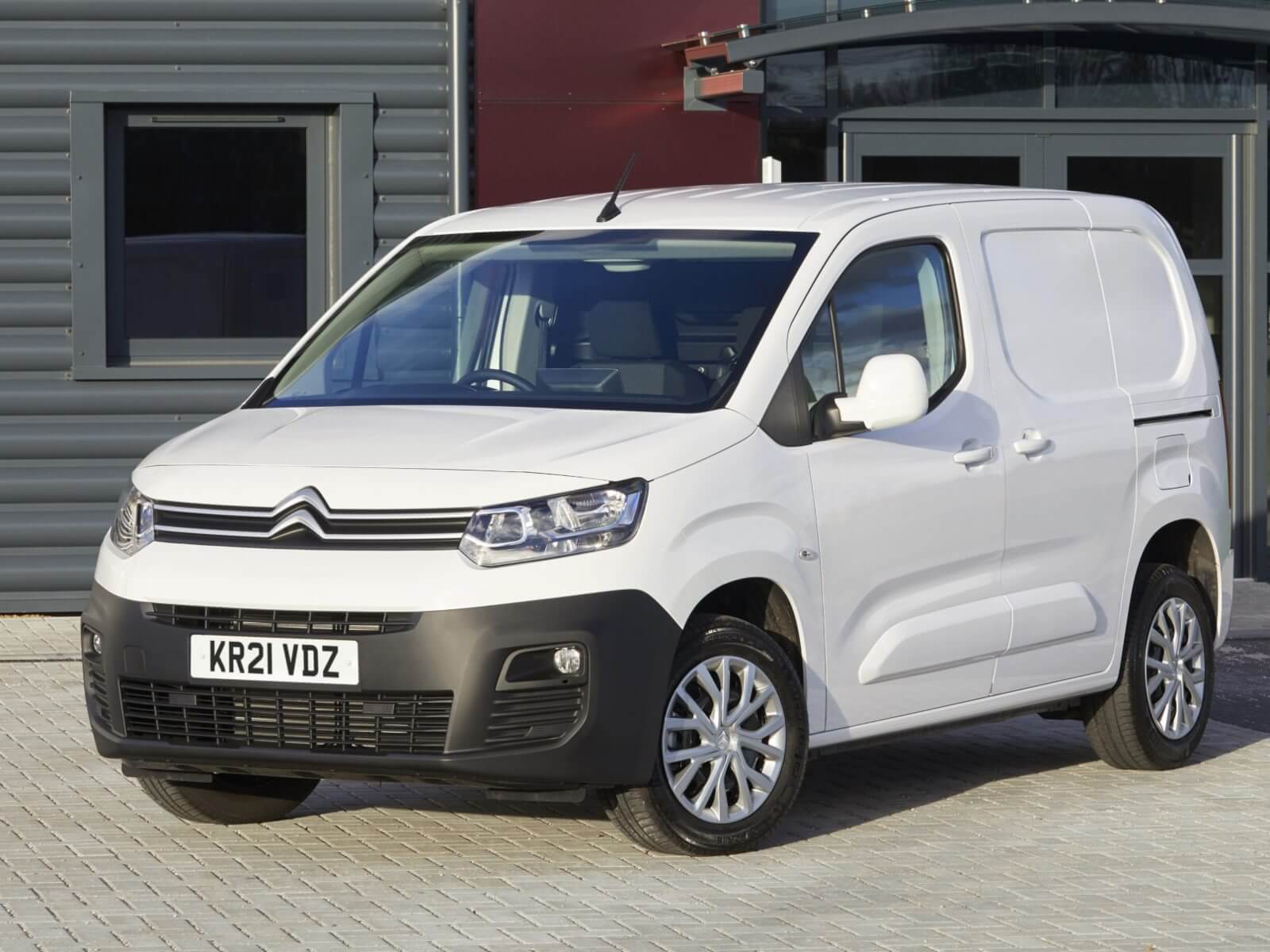 Jointly named Compact Van of the Year at the What Van? Awards 2021 with its almost identical cousins (the Vauxhall Combo Cargo, Peugeot Partner and Toyota Proace City) the Citroen Berlingo is available in two lengths and one roof height, and there's a crew van too.
Boasting a wide range of efficient petrol and diesel engines, plus a good selection of driver assistance and safety systems, it's available with the fast and smooth EAT8 eight-speed automatic transmission.
All four versions of the van can now also be specified with a fully electric powertrain (badged Citroen e-Berlingo, Peugeot e-Partner, Vauxhall Combo-e and Toyota Proace Electric). 
8) Ford Transit Connect - 8,404 registrations
Originally launched in 2002, the Transit Connect compact panel van is now in its second generation (2013-). Refreshed in 2018, it features Ford's excellent 1.5-litre EcoBlue diesel engine and 1.0-litre EcoBoost petrol and the latest safety kit.
With a practical load area and comfortable cabin, it's easy to drive and is offered with standard and long wheelbases. Meanwhile, the double cab version has a second row of seats and sliding side doors for improved access. 
9) Peugeot Partner - 8,363 registrations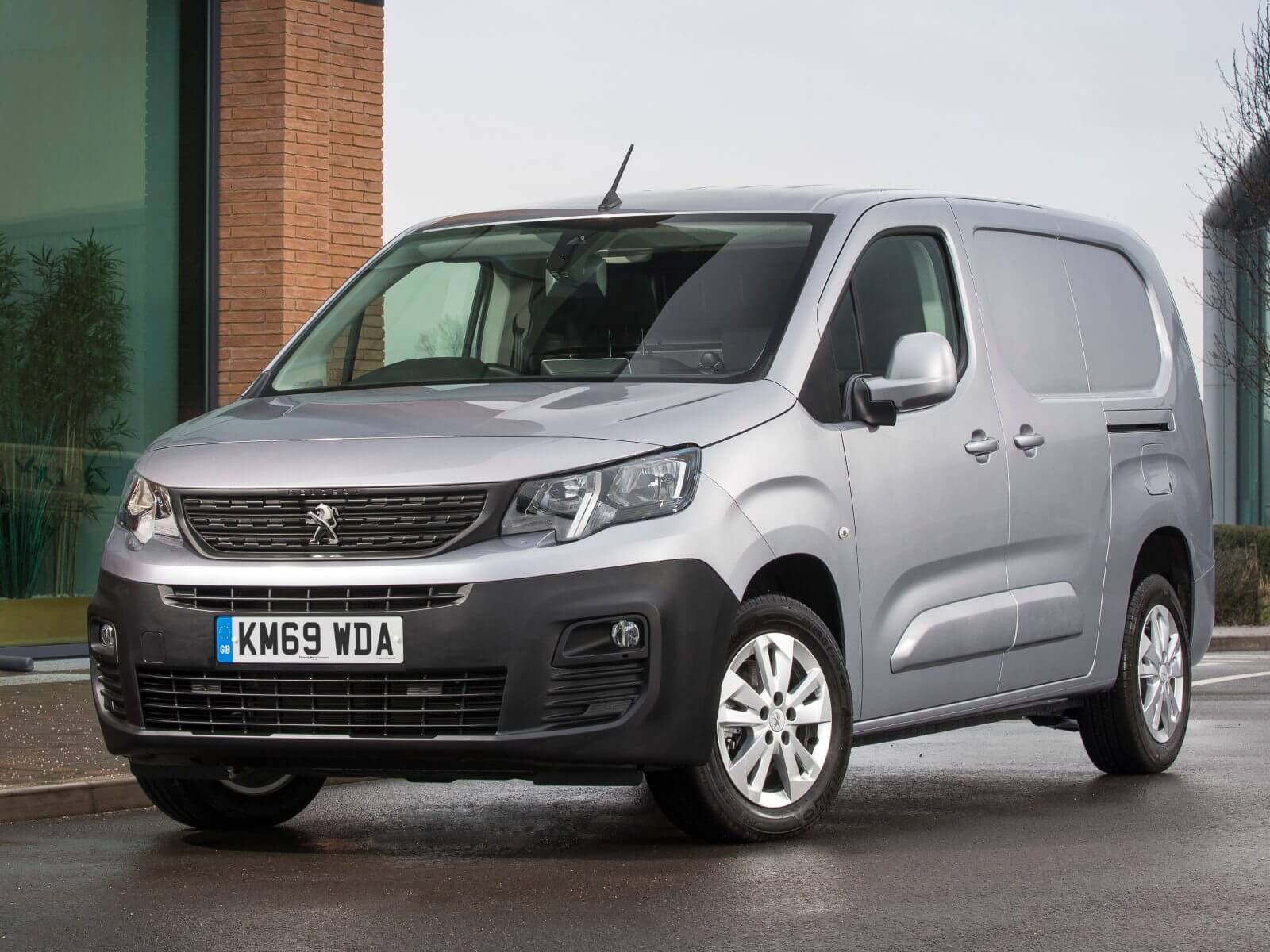 Named Best Small Van at the 2021 Parkers New Car Award and winner of the Small Van: Best for Practicality category (along with its almost identical cousins – the Citroen Berlingo, Toyota Proace City and Vauxhall Combo) at the What Car? Van Awards 2021, the Peugeot Partner is highly acclaimed.
Boasting a wide range of efficient petrol and diesel engines, manual and automatic transmissions, a good selection of driver assistance and safety systems, plus Peugeot's innovative digital i-Cockpit, it's a smart small van choice.
New for 2021 is the all-electric Peugeot e-Partner with a range of up to 171 miles and no loss of loadspace volume. What's more, it will charge from 0-80% in just 30 minutes if you can find a 100kW rapid charger.
10) Toyota Hilux - 8,074 registrations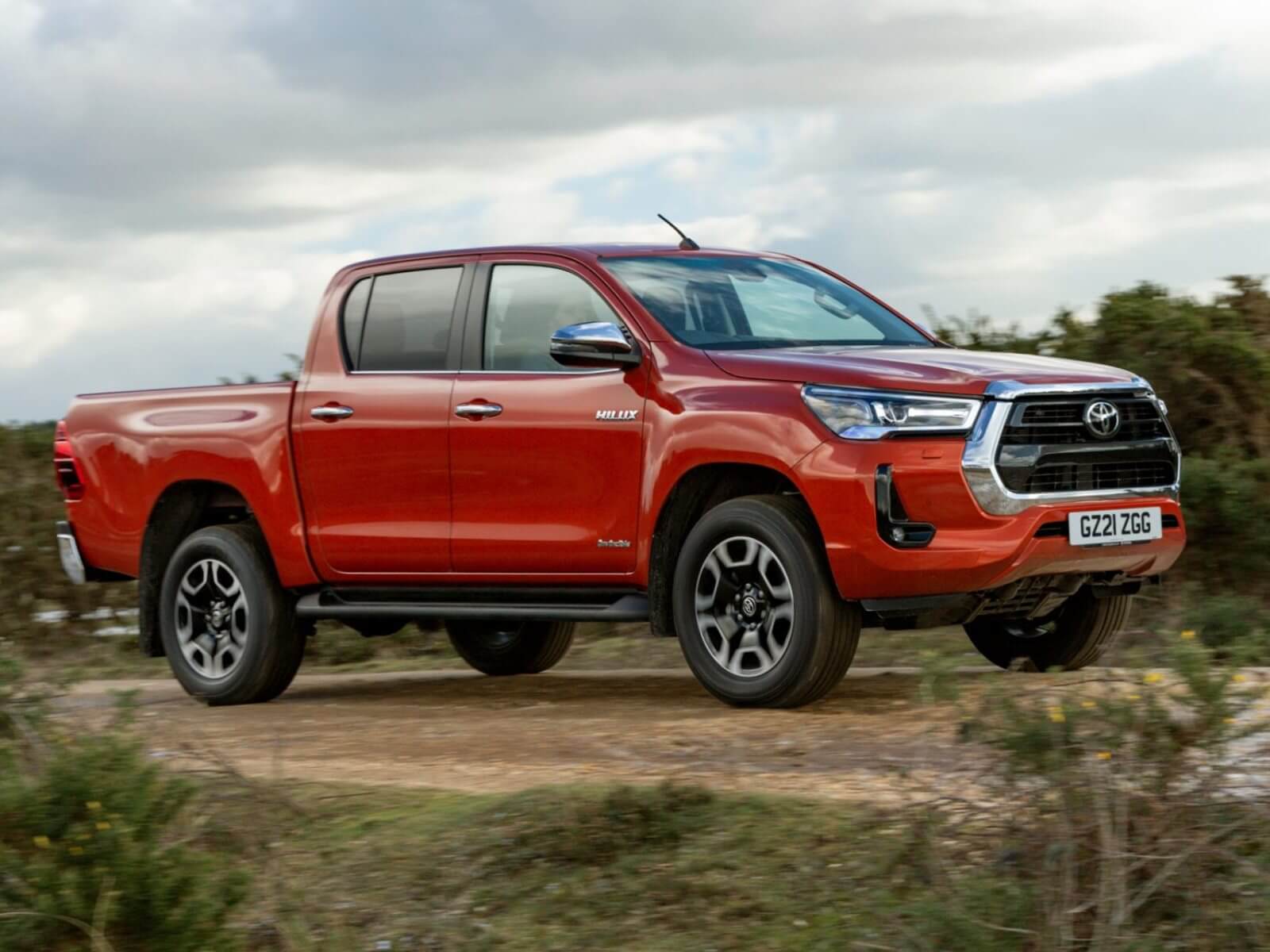 The UK's second most popular pick-up truck has a legendary reputation for durability and reliability.
Powered by a 148bhp 2.4-litre four-cylinder diesel, it has a maximum towing limit of 3,200kg, can carry more than a tonne and is available as a Single Cab, Extra Cab and the most popular Double Cab.
"The Toyota Hilux is a pick-up renowned for its reliability and tough build quality. The latest version is more family-friendly, too," CarBuyer reckons.