Top 10 cheapest family cars to insure
A growing family requires more spacious transport so, just which are the best family cars to choose?
We spoke to our Admiral Insurance colleagues in the Pricing* team to find out which cars are insured by customers with children, and from this we extracted the top 10 family cars with the cheapest insurance costs.
Most of the vehicles in our list are small, surprisingly spacious city cars and superminis, but there are a couple of mid-sized SUVs there too with more space in the back – a high priority for parents with children.
Our list includes new and used cars, many of which are bargains and can be bought for less than £10,000 brand new. Even though two cars on our list have been discontinued (Skoda Yeti and Hyundai ix35) there are still plenty of good second-hand examples of each available.
*The findings illustrate the cheapest family cars to insure for Admiral Policyholders aged 26+ with a child aged 16 or under.
1.) Skoda Citigo - average annual premium: £316.08
Skoda's acclaimed city car is fun to drive, well packaged and looks cute. You can buy a new Citigo for less than £10,000, though the pick the range (the frugal SE L 1.0 MPI 75PS GreenTech) will set you back a little more. Two adults can travel in the rear seats and there's a decent 251 litres of space in the boot (959 litres with the back seats folded). 
The Citigo also makes a wise second-hand choice and there are plenty of low mileage examples in good condition available. Almost identical to its Volkswagen Group cousins, the Seat Mii and VW Up!, the Skoda Citigo is well packaged, fun to drive and generally one of the cheapest cars to insure. Launched in 2012 and updated slightly in 2017, the Citigo has won many awards including Best city car £9,500-£11,000 at the What Car? Car of the Year 2018 Awards.
2.) Volkswagen up! - average annual premium: £331.05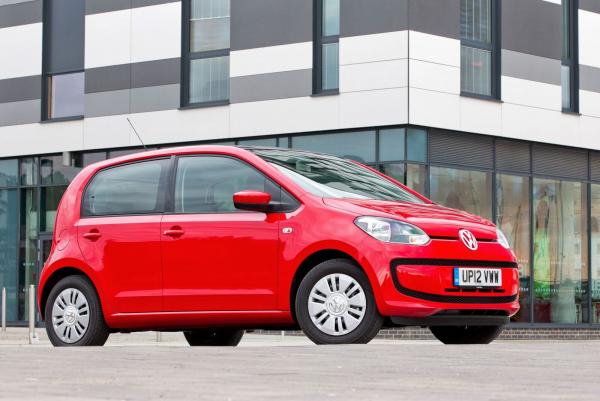 Closely related to its not-so-distant relatives, the Seat Mii and Skoda Citigo, the VW Up! is one of the most entertaining small cars on the market. Add excellent build quality, plus low running costs, and this little cutie is sure to put a smile on your face. The Up! is available with a punchy little 1.0-litre engine (59bhp, 74bhp or swift 89bhp). 
Deceptively spacious and available as a three or five-door, there's just room for two adults in the back. Boot space is a useful 251 litres, or 951 with the back seats down. The up! was launched in 2011 and named World Car of the Year in 2012. Updated in 2016, it's won many other awards over the years including the 2017 Auto Express City Car of the Year.
3.) Skoda Yeti - average annual premium: £350.55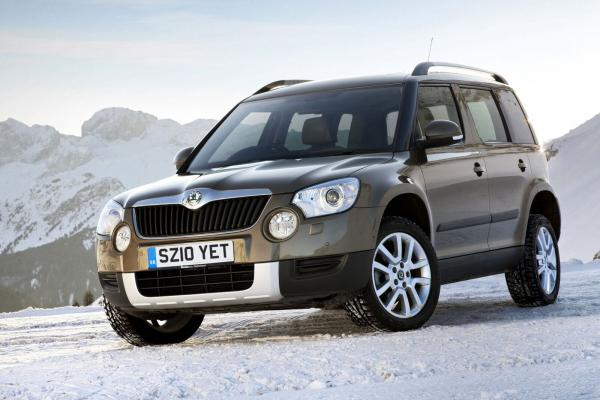 Produced between 2009-17, the quirky Yeti has always been a hard car to categorise because it's as much a family hatchback as it is an SUV. Available in two or four-wheel drive, there's no shortage of space inside, front and back, and there's a generous 416 litres of boot space - 1,580 litres with the back seats folded. 
The Yeti has some hardcore fans – partly down to its looks, but also because it's fun to drive, distinctive, well made and practical. It's won numerous trophies, including Best Small SUV at the What Car? Used Car of the Year 2018 Awards.
4.) Fiat 500 - average annual premium: £367.20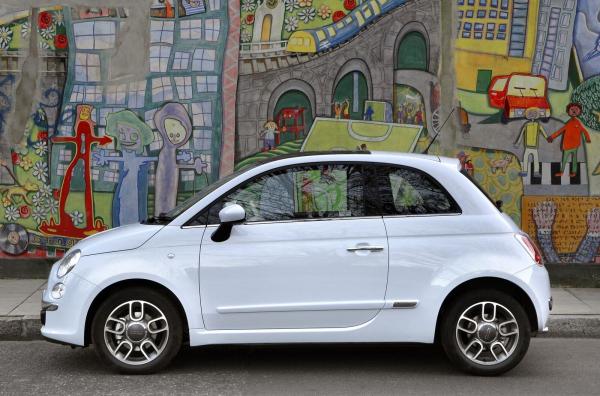 Oozing retro chic, the iconic and funky Fiat 500 is just as much fun to drive as it looks, especially if you opt for the lively 0.9 TwinAir engine which is both economical and has low emissions.
On sale since 2007, the rebooted 500 has aged really well and it's common to see early examples on the road looking almost as good as new, so they make a great second-hand choice.
Despite its size, it's still possible to squeeze two adults in the rear seats as long as the driver and front passenger aren't too tall. Boot space is just 185 litres, expanding to 550 litres if you flip the back seats. 
5.) Hyundai i10 - average annual premium: £372.55
One of the best-value city cars on the market, the award-winning Hyundai i10 is another sensible choice - new and used. Cheap to run, easy to drive and more spacious than it looks, it's blessed with an excellent five-year warranty, so it also makes sense as a nearly-new buy because you will still have peace of mind for a year or two if you buy a three-year-old example, for instance. 
There's enough room in the back for all but the tallest adults. Boot space is a good 252 litres, or 1,046 litres with the rear seats down. The current model was launched in 2014, updated in 2017, and was named Best City Car in the What Car? Used Car Awards 2018.
6.) Citroen C1 - average annual premium: £378.62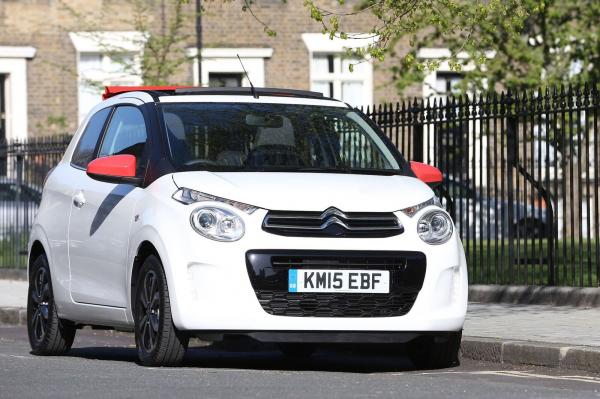 The Citroen C1 is another popular choice for young families. Launched in 2014, the current second generation model isn't just a cheeky face - it's a small car that's cheap to run and competitively priced, so if you're looking for a fun drive and you like thrummy three-cylinder engines, it might be just what you're looking for. 
Available as a three or five-door, it can be bought new for less than £10,000, or there are plenty of good used examples available. Some models feature a full-length retractable canvas roof which gives a great sense of space, but the reality is that it's cosy in the back, so best led to children and small adults. Boot space is 196 litres, rising to 780 litres with the back seats folded. 
7.) Fiat Panda - average annual premium: £334.28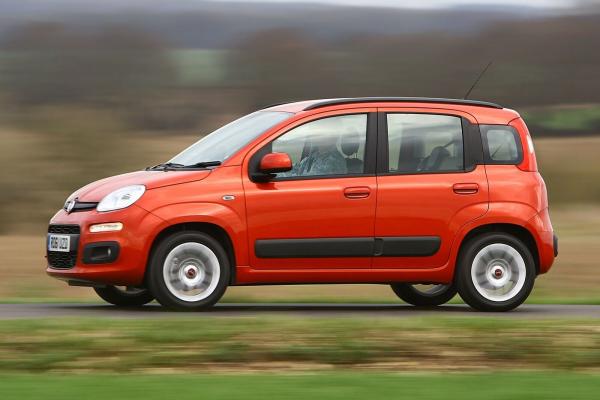 The evergreen Panda is still Italy's best-selling car by a long mile for good reason. Funky to look at it, it's also fun to drive, cheap to run and deceptively spacious. The current third generation car was launched in 2011 and it's especially good in city environments with its light steering, good visibility and compact dimensions.  Thanks to its relatively high roofline, headroom is good in the Panda which helps in the back especially, while boot capacity is 225 litres, or 870 litres with the rear seats flipped.
8.) Dacia Sandero - average annual premium: £388.93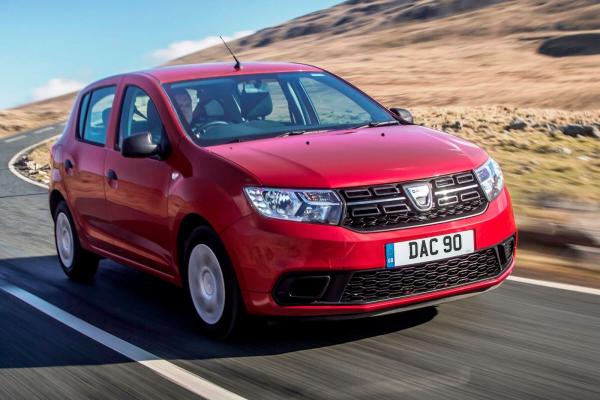 Still the cheapest new car on the UK market (priced from just £6,995), the Sandero is a lot of car for the money. Only available as a five-door, it's cheap to run and there's plenty of head and legroom for back-seat passengers. 
At 320 litres, the boot is one of the biggest in its class, expanding to 1,200 litres with the rear seats down. It would be wrong to call it most entertaining car to drive, but it's fine for everyday motoring and practical. The Dacia Sandero was awarded Best Budget Used Car by Diesel & Eco Car magazine in 2018.
9.) Hyundai ix35 - average annual premium: £392.36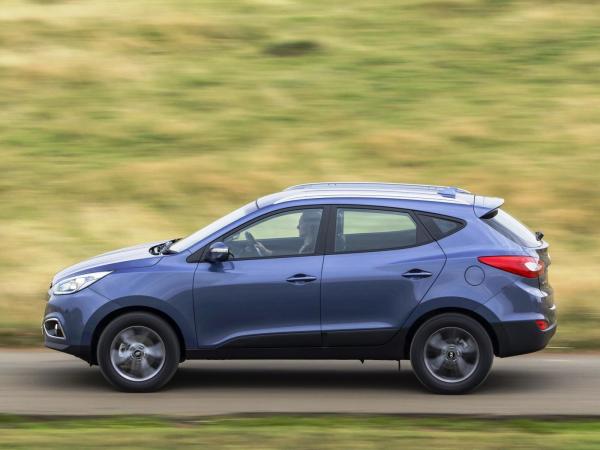 Produced between 2009-16, the ix35 was a mid-sized SUV competing against rivals including the Nissan Qashqai and Mazda CX-5. Good looking and with a generous five-year warranty, it's now definitely worth considering as a used buy. The top-spec 134bhp 4x4 2.0 CRDi diesel is the pick of the range, while the frugal 114bhp 1.7 CRDi is also a good option.
Updated in 2013, it may not have the driving dynamics of the CX-5, but the ix35 is a good value introduction to crossovers with a decent 591 litres of boot capacity (expanding to 1,436 litres) and plenty of space for a family.
10.) Hyundai i20 - average annual premium: £404.19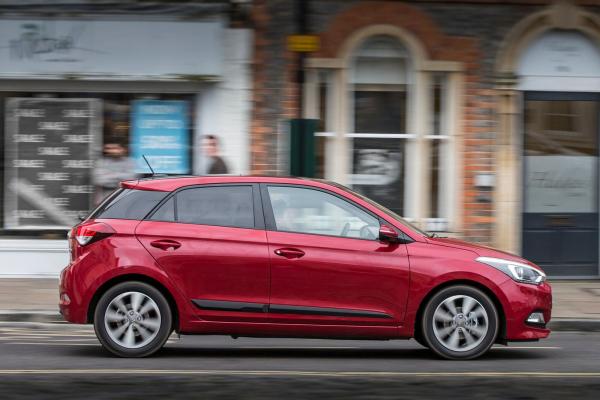 Hyundai's stylish, spacious supermini-sized hatchback makes sense as a practical family car. On sale since 2014 and updated in 2018, it comes with a five-year/unlimited-mileage warranty, which should bring peace of mind if bought new or second-hand. 
Available with three and five doors, rear legroom and boot space (326 litres rising to 1,042 litres with the back seats down) is among the best in class. The i20 also handles well with good body control and light steering, making it a great all-rounder.