Looking after your vehicle is time and money well spent.
You can tackle lots of simple tasks yourself, saving on expensive garage labour bills and potential MOT failures, but it's also important to leave some jobs to the professionals with the specialist equipment and expertise.
One thing's for sure: driving a car with defects could not only be illegal, but dangerous too – not just to you, but to your passengers and other road users.
A well-maintained car is:
less likely to break down because of a common fault
more efficient, so you'll save on fuel
often cheaper to fix because problems are caught earlier
more environmentally friendly because it runs cleaner and is more economical
likely to have a higher resale value and a longer life
Confused? Read our beginner's guide to car maintenance jargon.
Do most drivers look after their cars?
A survey by Halfords revealed millions of motorists are unprepared for winter driving – with nearly half admitting they've not conducted any maintenance checks on their vehicle.
A similar proportion (46%) said they didn't know how to jump-start their car, while one in six 25-to-34-year-olds (16%) said they didn't know where to find their car's battery.
And more than half of UK motorists (59%) are unable to identify some of the most common car warning lights.
The research, conducted by vehicle data experts HPI, found drivers are lacking in both knowledge and urgency when it comes to both recognising and reacting to dashboard warning lights – it takes an average of eight days and three hours to resolve an issue with a warning light.
The law and you
The UK Government states that "you're responsible for making sure your vehicle is always safe to drive ('roadworthy'). It can be unsafe even if you have a current MOT certificate."
By law, you're responsible for maintaining the roadworthiness of your vehicle, so if you're driving on public roads, you must have a valid MOT – the yearly test of roadworthiness.
Only drivers whose cars are less than three years old and those whose vehicles are over 40 years old are exempt.
You can be fined up to £1,000 if you're caught without a valid certificate, but that's not the end of it.
You can be fined up to £2,500, be banned from driving and/or face three penalty points if you're found driving a "dangerous" vehicle without an MOT. 
However, as government advice states, you need to review your car's roadworthiness even if you've passed an MOT; an MOT isn't a free pass to drive a dangerous car. 
If you're stopped after causing an accident and the case was attributed to faulty tyres, you could also be fined £2,500 and three penalty points for each illegal tyre.
In fact, fixed penalty notices are issued for a wide range of defects. A faulty brake light or broken windscreen wiper will cost a £50 non-endorsable fine.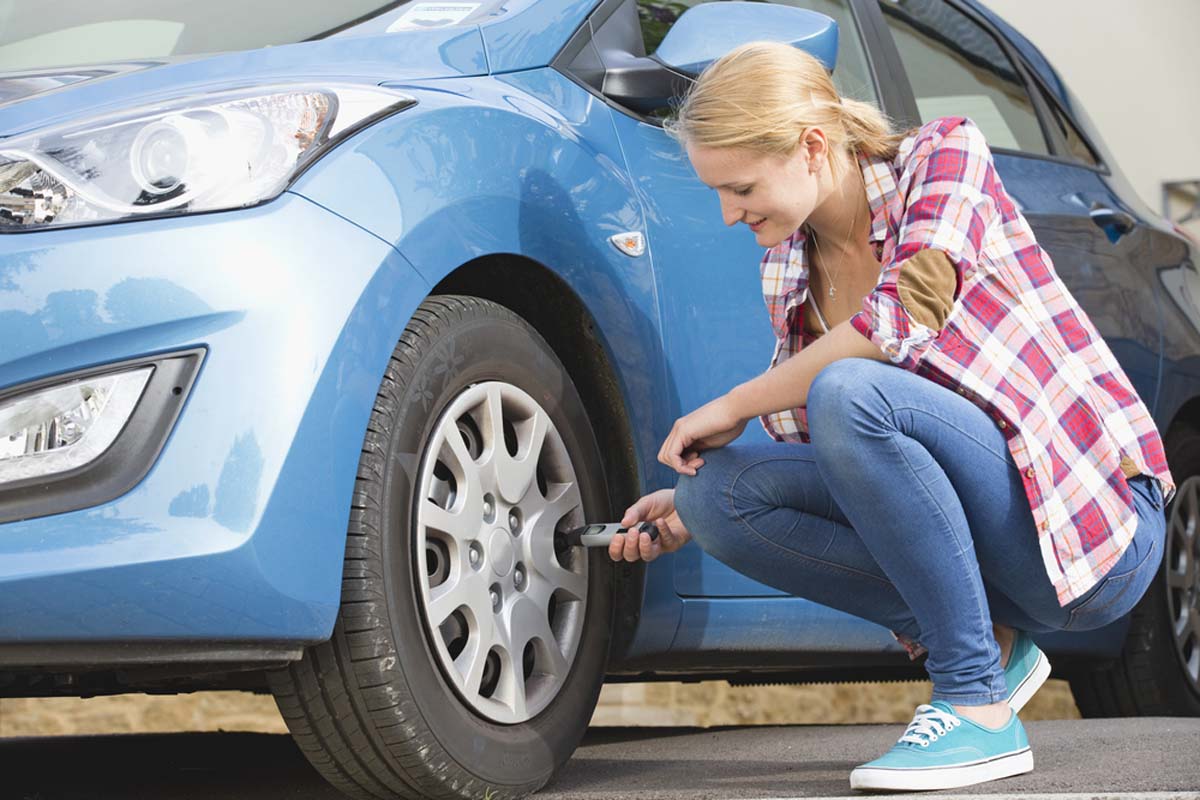 Top car maintenance tasks
We've taken a look at some of the most common car maintenance jobs and basic car repairs, highlighting which are suitable for DIY and which should be carried out by a mechanic.
It should be possible to carry out most regular car maintenance checks yourself and even some minor repair jobs.
However, you should only tackle these if you're highly competent and have access to the right tools and equipment. Some tasks are best left to the professionals.
That said, many repair jobs are surprisingly easy – especially if you do your research online and/or invest in a Haynes workshop manual for your car model.
For instance, replacing a broken door mirror or headlight unit is usually possible. You won't just save money on labour, but you'll also be able to order the new (or nearly new in some cases) part yourself.
Just look at the top five causes of breakdowns in 2018, according to the RAC.
The two most common causes both have a DIY element:
Battery-related
Wheel and tyre-related
Engine management issues
Electrical faults
Engine faults
Golden rule: if you want to tackle a routine car maintenance job yourself, but you're unsure of what you're doing, it's best to leave it to a professional!
Simple car maintenance checklist
Battery (DIY)
Flat batteries are the biggest cause of breakdowns – especially during the winter – so we've put together some basic car battery maintenance tips.
The electrolyte level in the battery should always be within the specified limit on the outside of the battery. This should be checked monthly in accordance with your owner's manual and topped up with distilled water if necessary.
Also, check regularly for signs of corrosion or dirt on top of the battery and around the terminals and connections. If you do spot any corrosion, you should clean the battery to prevent any problems.
If your car battery dies and can't be recharged, you could tackle replacing it if you're up for a challenge but do your research first and stick to the safety guidelines.
Engine coolant (DIY)
Check the coolant level regularly if you want to avoid your engine overheating and make sure the correct water/anti-freeze mix is maintained. It only takes a minute, but it could save you a lot of money and hassle.
The mix is usually 50/50, but it's best to check your car's manual and ideally you want the protection level to be as low as -25°C. Only check and top up your coolant when the engine is cool.
Also, listen out for the cooling fan. It should cut in when you're idling after a run, for instance.
Tyres (DIY/Professional)
Check all four tyres for damage and tread depth regularly, and keep them pumped up to the correct pressure. Legally, the depth of the tread must be at least 1.6mm but, for peace of mind, 2-3mm is recommended. Remember, driving with defective tyres isn't just illegal, it's dangerous too.
If you need a replacement, it's best to go to a professional tyre fitter or call a mobile company because it's a skilled job and specialist equipment is used.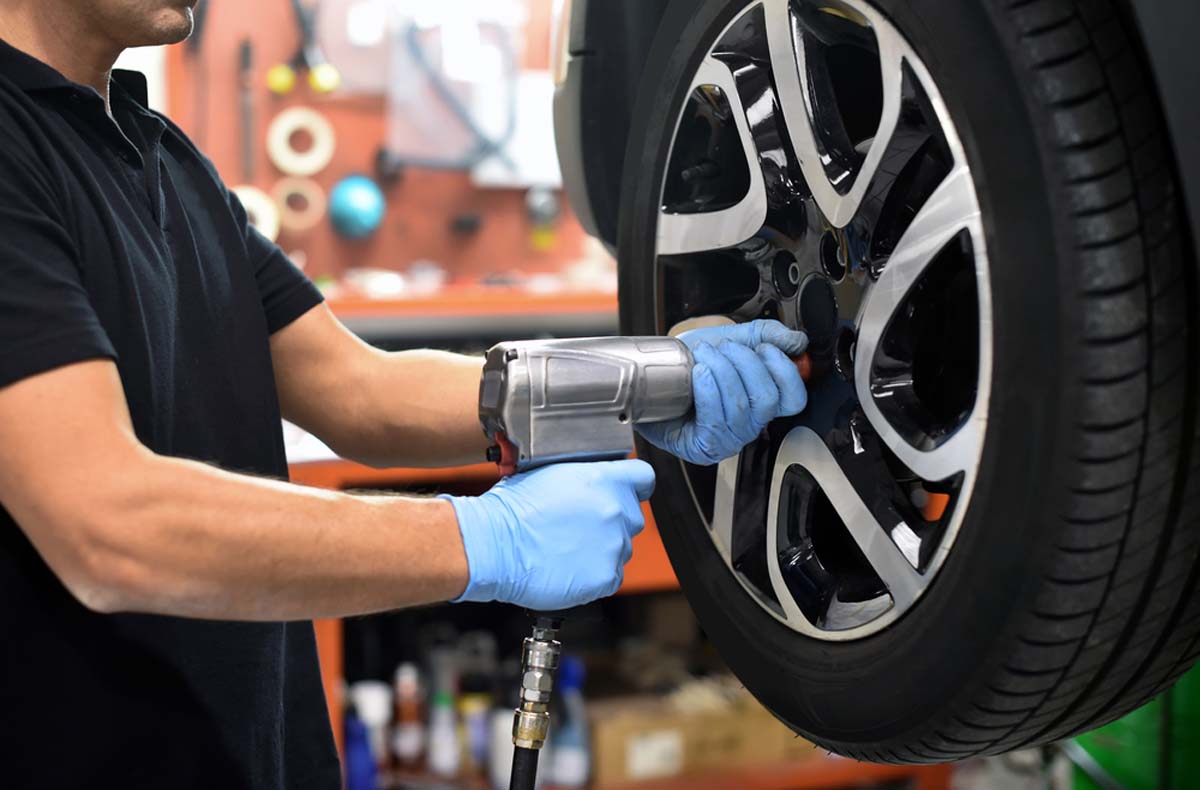 Lights (DIY)
Legally, all your car's exterior lights must be operational – that's everything from the headlights to indicators, and even the number plate bulb. Check them regularly, and if you can't test them all yourself, ask a friend or member of your family to help you check them.
It's also worth cleaning the lenses so that you can see and other road users can see you. It's possible to change headlight bulbs yourself, for instance, but sometimes access from within the engine bay is limited so you may have no alternative but to go to a garage.
Windscreen washer/wipes (DIY)
Faulty wiper/blades and washers are one of the most common reasons for an MOT fail. Legally, you must make sure they're all working correctly and the windscreen isn't chipped or cracked.
Make sure the wiper blades are clean and don't leave smears and streaks and the windscreen wash is squirting up the windscreen correctly. Ideally, invest in washer fluid capable of withstanding temperatures of at least -15°C so you can keep your windscreen clear and clean whatever the weather.
Engine oil (DIY)
To avoid expensive engine damage and a potential breakdown, check the oil level on your engine's dipstick regularly and keep the oil topped up. Keep an eye out for leaks, and remember, too little or too much oil can both cause engine problems.
Finally, don't just buy the cheapest engine oil, check your car's manual for the correct type (eg 5w30 or 10w30) and buy a reputable brand.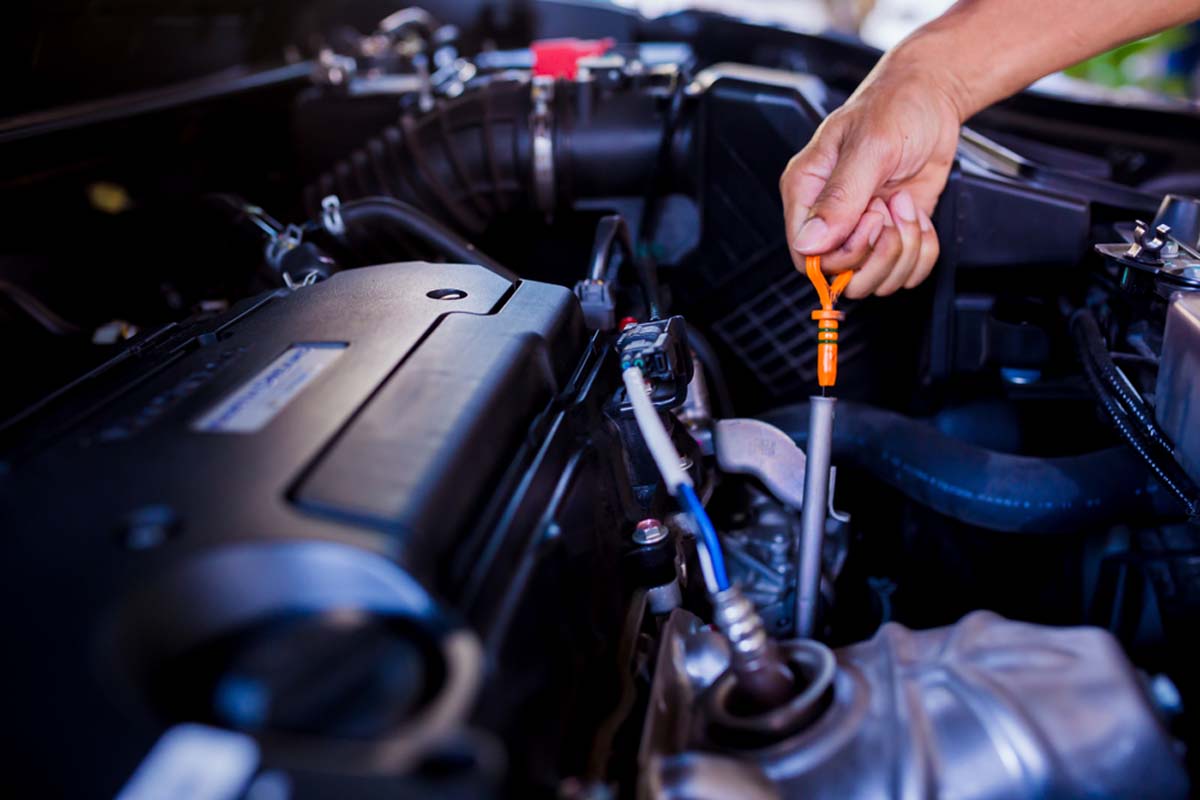 Brakes, clutch, exhaust, suspension (Professional)
These are some of the most common repair jobs for garages, and unless you're highly competent, they're best left to the experts. Problems with your brakes, clutch, exhaust or suspension are likely to be flagged up to you during your annual service and/or MOT.
On a day-to-day level, there may also be tell-tale signs that something is wrong.
For instance, you'll probably notice if your exhaust is noisier than normal, or 'blowing', while your car might start pulling to one side under braking if there's an issue with the brake pads or discs.
MOT (Professional)
There's no way around an MOT (annual test of roadworthiness) unless your car is exempt (see 'The law and you' above) and it must be carried out by a qualified tester at a designated MOT Test Centre.
However, there are plenty of things you can check yourself before taking your car in for its MOT test.
Servicing (DIY/Professional)
It's recommended that your car receives a full service every 12,000 miles or every 12 months – whichever comes sooner.
If you're very competent, you have the right equipment and the time, then it's possible to service your own car.
An annual service should include an oil and filter replacement, plus top-ups for the coolant, windscreen wash, brake fluid and power steering.
However, there should also be checks on everything from the condition of the brake discs and pads to the shock absorbers and exhaust.
Again, servicing a car requires expert knowledge and specialist equipment, so is usually left to the professionals.
Wheel alignment and balancing checks (Professional)
If your vehicle's suspension geometry is incorrect (the wheels and axles aren't aligned), it's definitely worth having your car's wheel alignment (also known as tracking) checked. Not only will it maximise the life of your tyres, but it could adversely affect your car's handling. For instance, your car might pull or drift to one side.
Wheel balancing is often confused with wheel alignment, but they're completely different. If you've noticed a vibration through the steering wheel, or the whole car, when you reach a particular speed, it may be due to incorrectly balanced wheels which can cause your tyres, suspension and steering to wear prematurely.
Your tyres should always be balanced when they're replaced. Both jobs require specialist equipment and skills and you'll have to go to a tyre fitter or garage.
Bodywork (DIY/Professional)
Prevention is better than a cure when it comes to keeping rust at bay, so it's worth washing and waxing your car all year – especially during the winter when roads are treated with salt which can cause corrosion.
Jet washing your car regularly throughout the winter is a good idea, paying particular attention to alloy wheels, wheel arches and the underside. You might also want to consider buying a good quality cover if your car is left outside all winter.
Check out our guide to giving your car a winter health check.