Car ownership can be an expensive business. From the price of fuel to car insurance and making sure it's serviced and passes its MOT every year – it all adds up. With that in mind, our pricing team has calculated the 10 cars which were, on average, the cheapest to insure for drivers over the age of 25 between May 2022 and May 2023*.
As you'll see, there's a real mix of vehicles, from classics to campervans and convertibles to city cars!
1) MG B - average annual premium: £232.17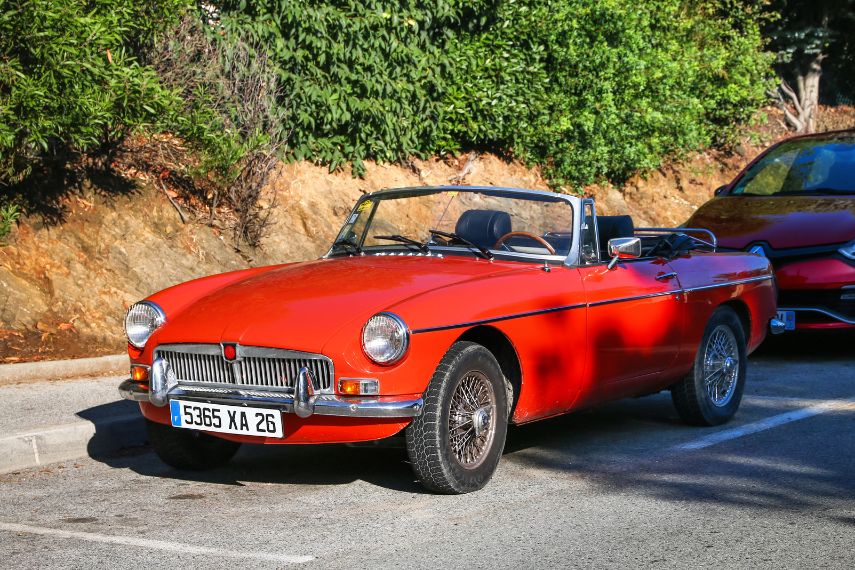 The MG B is one of the most important cars in MG's long history, and it was one of the best-selling cars in the world between 1962 and 1980.
The car may be old, but its timeless design will still turn heads, and when parts break down, numerous replacements are available.
The MG B's open-top design caught everyone's attention in the 1960s, and the powerful engine sealed the deal: a beefy 1.8-litre B-series.
Topped off with zippy, precise handling, the MG had the recipe for success.
It may be approaching classic car status now, but with insurance this cheap, there are other reasons why you may opt for MG's vintage motor.
2) MINI Austin - average annual premium: £248.29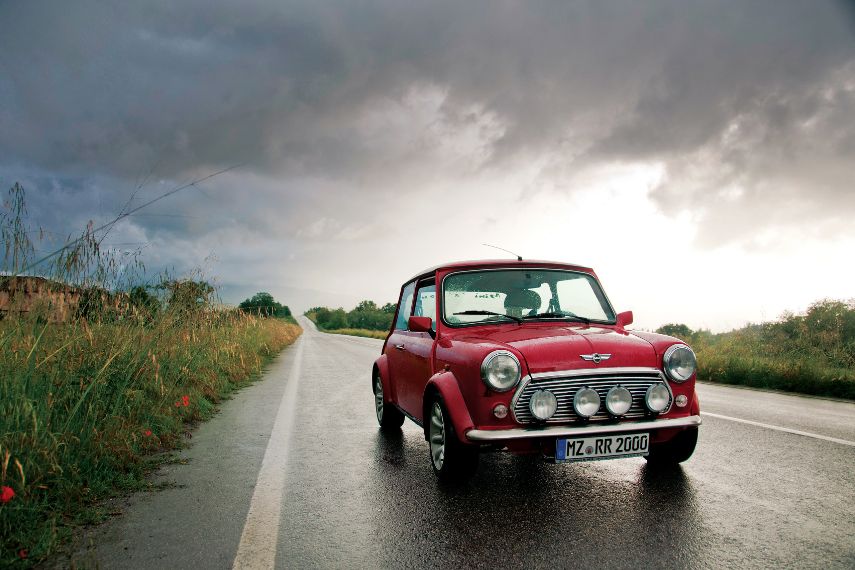 Launched in 1959, the iconic Alec Issigonis designed Mini set the template for small cars to come, and a total of 5,387,862 were built before production finally ended in 2000. 
Boasting a surprising amount of interior space for such a compact car, it was economical, fun to drive and cheap. In short, the Mini was ideal for new drivers.
3) Mini Rover - average annual premium: £288.46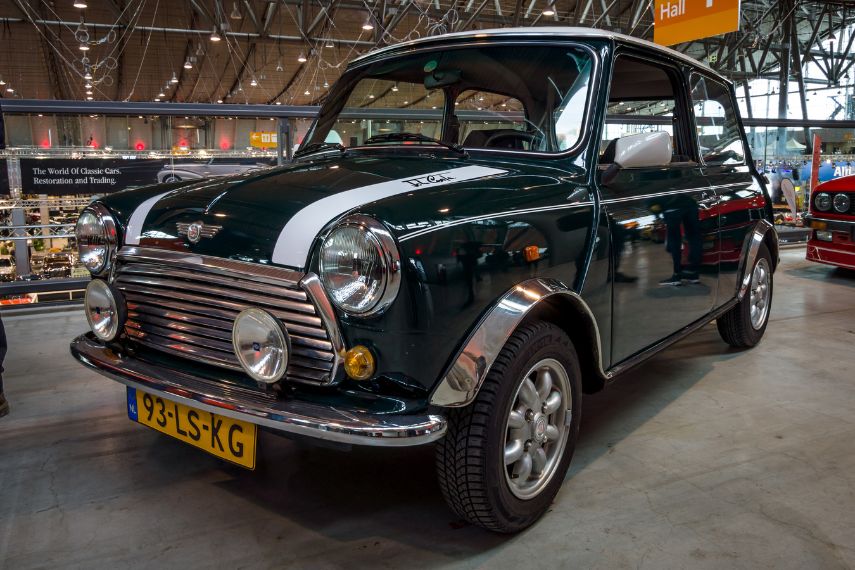 Similar to the MINI Austin, the Rover has many of the same advantages as its older cousin, but there are a few notable differences.
Top speeds differentiate the Rover from the Austin, as well as a slightly different chassis. The Rover achieves a top speed of 90mph, with a 0-60 time of 12.2 seconds.
Other benefits include its small frame, easy handling and fuss-free design. Parking is easy with the MINI Rover – it makes parallel parking on city streets feel like a breeze.
Whether you prefer the Austin or Rover comes down to taste, but thankfully, you'll save on insurance with both options.
4) Nissan Figaro - average annual premium: £361.53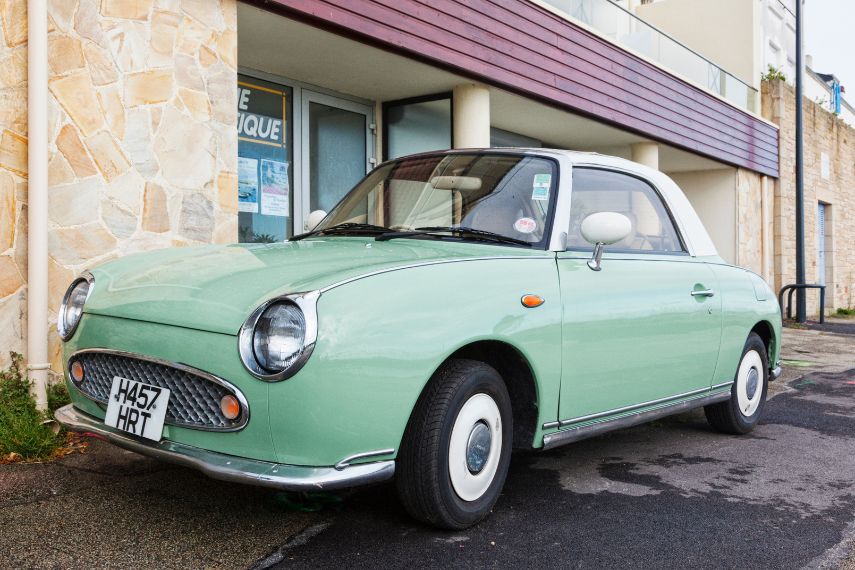 Continuing the retro trend of this list is the Nissan Figaro, a model with a strong cult following thanks to its unique design, pastel colours and unique turbocharged 987cc Micra K10 engine.
The small frame makes it easy to park and handle, while its picturesque design helps attract attention.
With four pastel colour options - baby blue, mint green, topaz and lapis grey – drivers of the Figaro will stick out.
The car attracts attention for its nostalgic, almost cute design, and while its collector status can set the price high, at least the insurance is affordable.
5) MG TF - average annual premium: £401.11
The MG TF is a mid-engined, rear-wheel drive that began manufacture in 2002. It broke the mould of its predecessors by using conventional coil springs instead of Hydragas suspension.
It's best suited to couples or single drivers as a two-seater - and with impressively smooth steering and handling, it's an agile way to get around.
6) Ford Puma - average annual premium: £404.39
The Ford Puma comes with the option of four trims (basic Titanium, a sporty-looking ST-line and ST-line X, and the more luxe ST-Line Vignale) so you can customise it to your taste. 
With a 1.0-litre petrol engine with mHEV technology, this model has great acceleration and for its size, is very nimble.
7) Volkswagen California - average annual premium: £414.78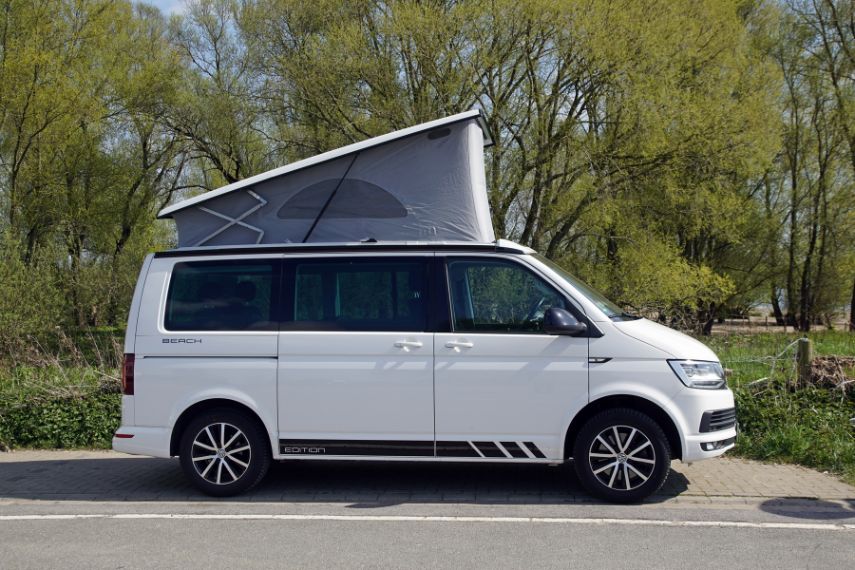 This model is great for people looking for a bigger option, whether that's for a growing family or for camping or day trips with lots of gear. 
With seven seats, you won't be short on space - and it has a few extra features like a fold-out table and chairs in the boot lid, making it perfect for those who love to camp. 
8) Dacia Jogger - average annual premium: £416.86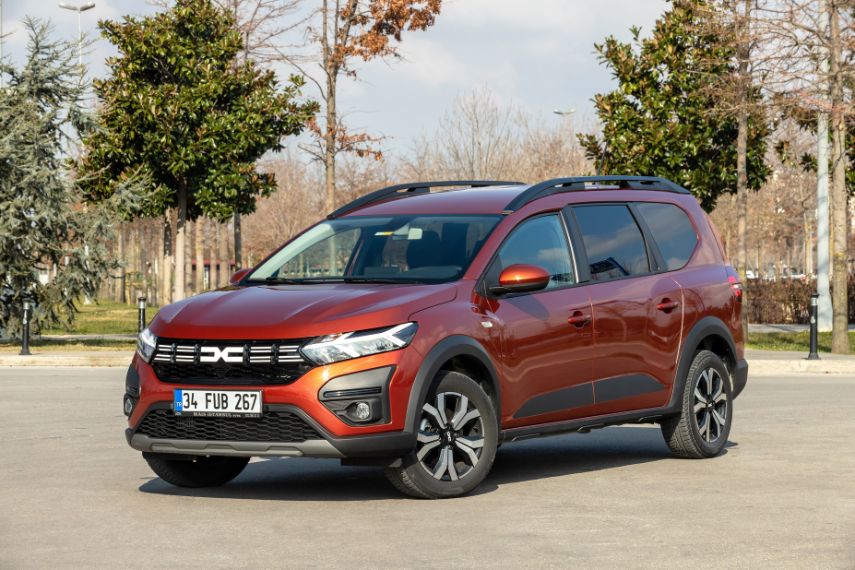 The Dacia Jogger is an affordable and practical option.
You can choose between a 1.0-litre 3cyl engine with six-speed manual and a hybrid 1.6-litre 4cyl with electric motor assistance on this model.
Either way it's got very smooth handling, making the parking process a lot slicker in general. It's also got tons of space and is a comfortable ride for each of the seven seats.
9) Land Rover 90 - average annual premium: £422.91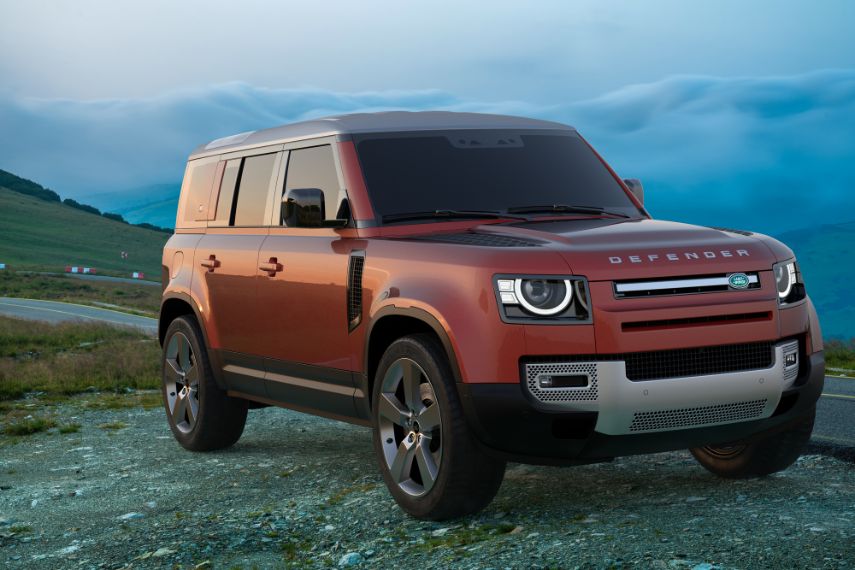 This model is well-suited to off-road driving and long distances. It's a practical choice for those looking for more space, durability and a little bit of luxury too. 
With a 3.0-litre six-cylinder diesel engine, it has excellent acceleration and good manoeuvrability. 
It also comes with a lot of personalisation options, so you can tailor the car to suit you best. 
10) Seat MII - average annual premium: £425.72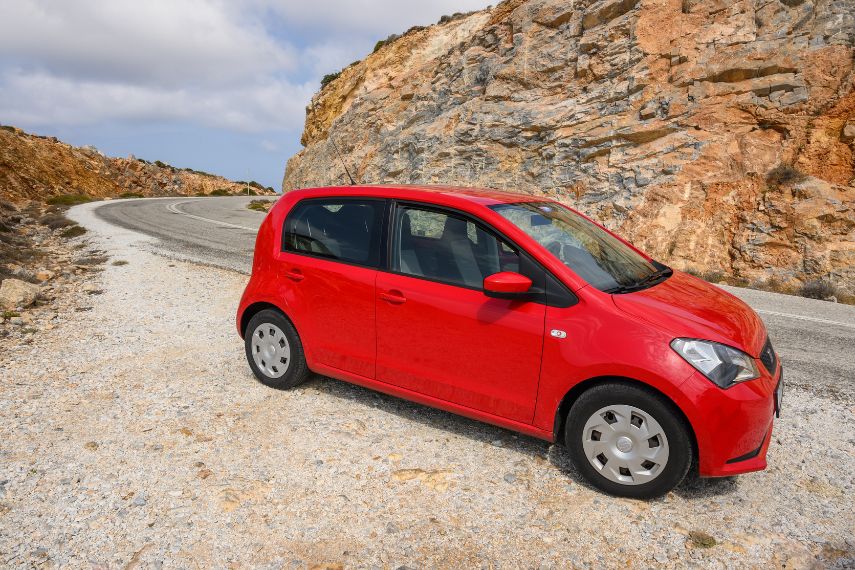 The Seat MII is fun to drive, smaller, and more agile. 
It's also relatively inexpensive to run and tends to hold its value well, which can be a real asset.
With an airy cabin and practical design, it's a comfortable ride all around.
*We've only included cars where we have 50 or more examples on cover, and the figures don't take into account other data that could affect the price.