Car ownership can be an expensive business. From the price of fuel, to  car insurance and making sure it's serviced and passes its MOT every year – it all adds up.
So with that in mind, our pricing team has calculated the 10 cars which were, on average, cheapest to insure for drivers over the age of 25 between October and December 2020 – and there's a real mix.
We've only included cars where we have 50 or more examples on cover, and the figures don't take into account other data that could affect the price.
Seat Mii - £316.23
The Mii is a smooth and fun drive, even with its modest 59bhp or 74bhp 1.0-litre three-cylinder petrol engines. It's cheaper to buy than its close relative, the Volkswagen up! and, in its green Ecomotive mode, more economical.
While the high-power model's 0-60mph time of 12.7 seconds won't excite, the handling is responsive and light and more than makes up for it. The Mii is great for city parking, making manoeuvring and nipping in and out of traffic a seamless process.
Volkswagen California - £320.12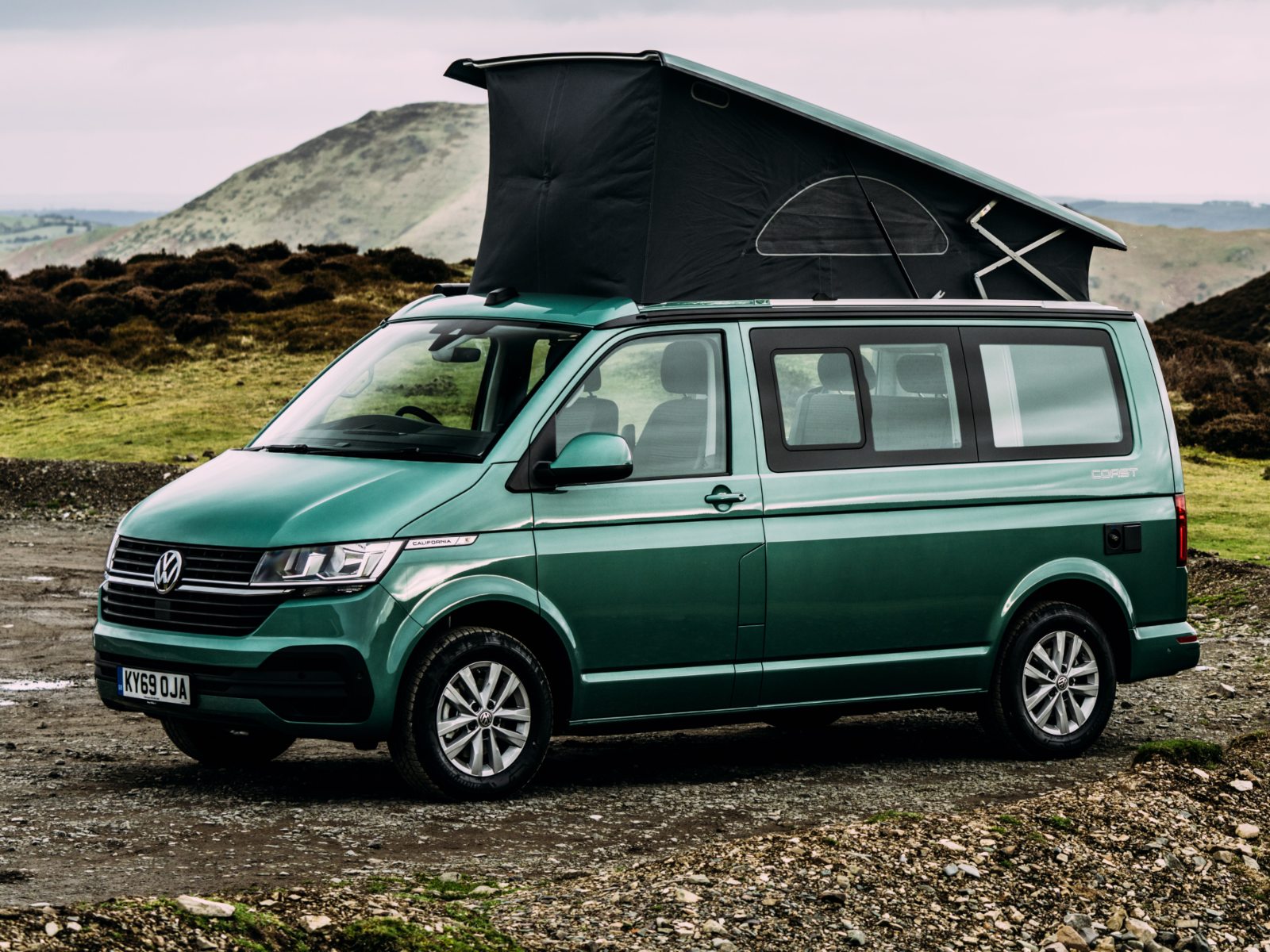 The Volkswagen California is a popular camper van, often associated with salty sea breezes, dramatic coastlines and surf culture (although it hasn't actually been available in the US for some time). 
It's clear why it's popular as it's easy to drive and the running costs aren't bad either. There's plenty of space in the accommodation to make sure you stay comfortable. 
As good as the California is, don't expect to be overwhelmed with engine options. In the UK, this camper is available with a choice of two 2.0-litre diesel engines depending on the model you choose – a 148bhp entry-level engine and a 196bhp version.
The California is quite pricey to buy new, which may be off-putting for some, but the good news is there are some decent used options available if you do your research. 
Volkswagen Up! - £327.77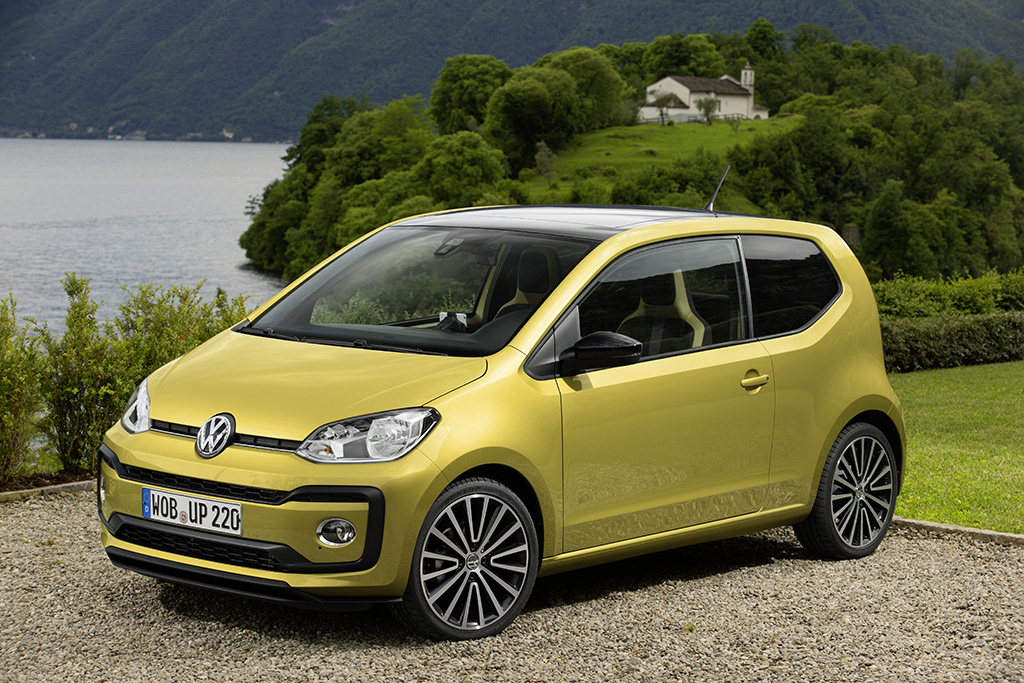 Developed alongside its close relatives, the Seat Mii and the Skoda Citigo, the VW Up! Is one of the more entertaining small cars on the market. Add excellent build-quality, plus low running costs, and this little cutie is sure to put a smile on your face. The up! is available with a punchy little 1.0 litre engine (59bhp, 74bhp or swift 89bhp).
Deceptively spacious and available as a three or five-door, there's just enough room for two adults in the back. Boot space is a decent 251 litres or 951 with the back seats down. The up! was launched in 2011 and names World Car of the Year in 2012. Updated in 2016, it has won many other awards over the years including the 2017 Auto Express City car of the Year.
Land Rover 90 - £331.87
In 2016 the last Land Rover Defender left the assembly line at Solihull. If you count the Defender alongside its predecessors, the Series I, II and III Land Rovers, it was in continuous production for 68 years.
The '90' reflects the length of the wheelbase. The 90 had three doors compared to its close relative the 110, which has five.
Highly collectable, arguably no other car matches the Land Rover in all-terrain capability and practicality. The reality is they can feel big and unwieldy compared to modern SUVs, and can be quite heavy to drive, especially in town.
That said, the Defender is an icon. Well looked after, it probably won't let you down and may even increase in value.
Mazda MX-5 - £337.90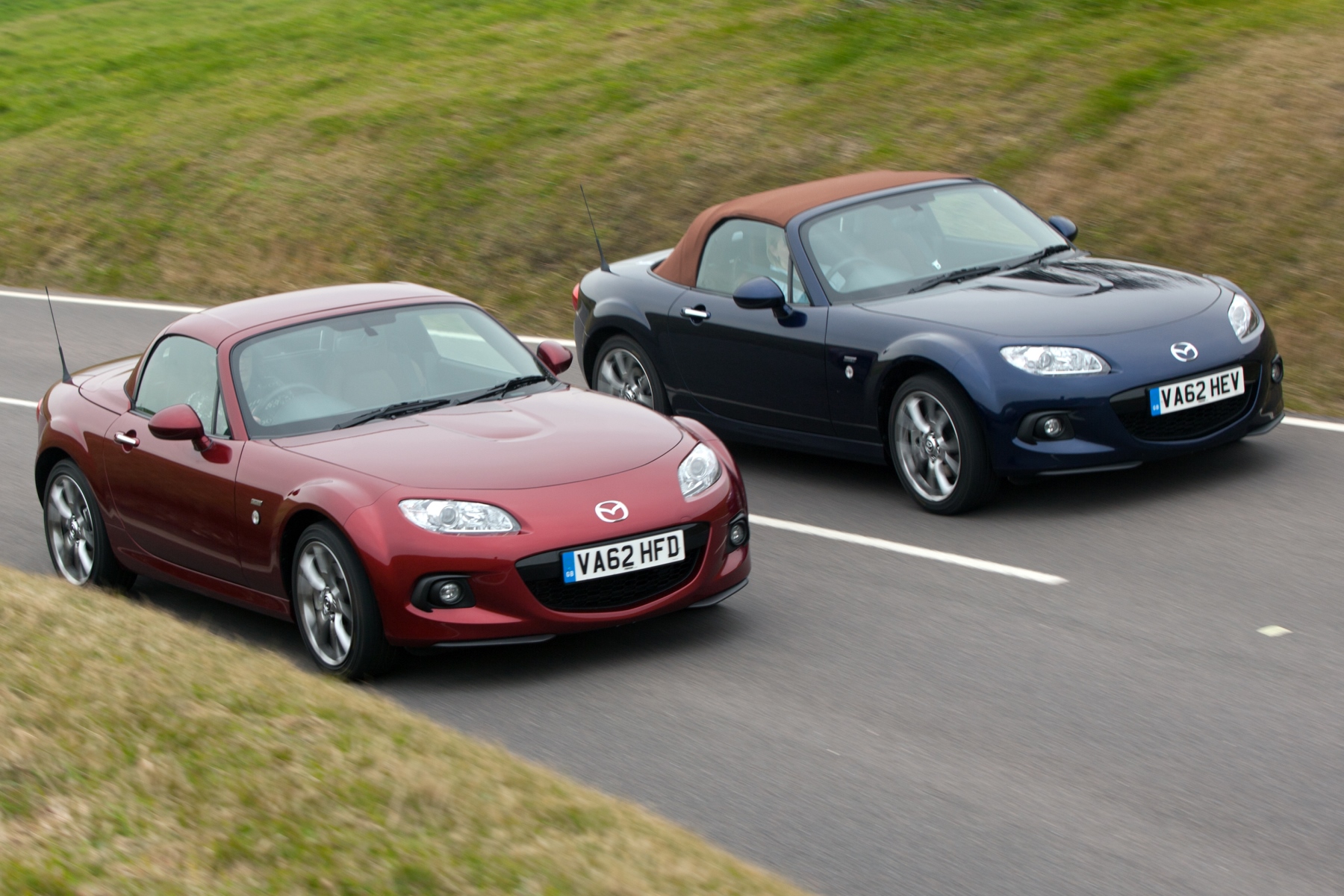 First produced in 1989, the iconic MX-5 is now in its fourth generation and is still the world's most popular roadster, winning World Car of the Year in 2016.
Stylish, well-built and boasting superb handling, you can either choose the convertible or distinctive RF (Retractable Fastback) variant which adds a little more comfort and coupe looks. 
It's cosy inside, but overall the MX-5 is remarkable value and surprisingly easy to run as a daily driver.
Dacia Logan - £341.28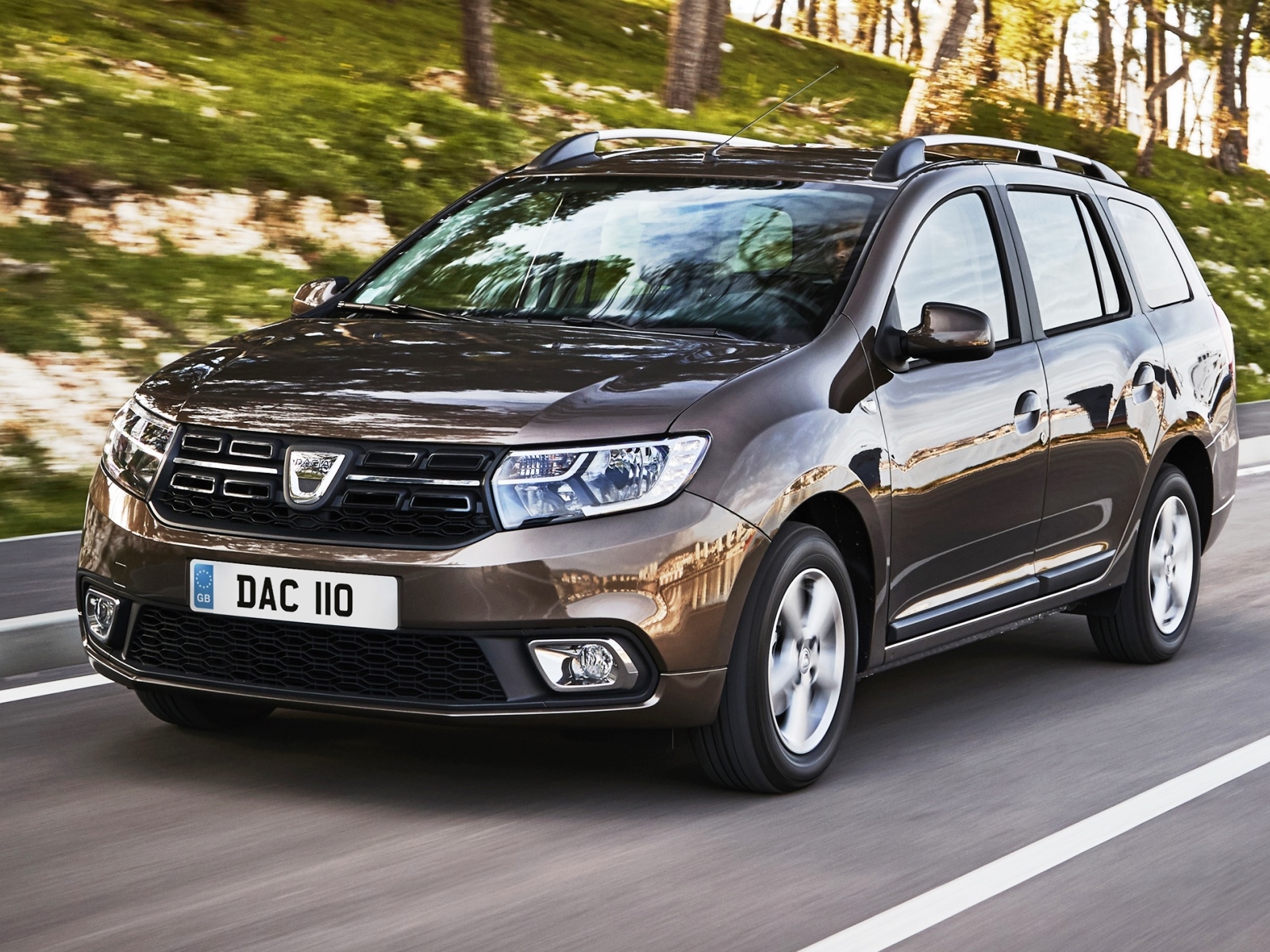 A budget-friendly option that sits between Dacia's larger Duster SUV and their Sandero Supermini, the Dacia Logan rides smoothly for its price point. The punchiest engine is the 0.9-litre turbo which boasts an 11.1 second 0-60mph time, while the entry-level 1.0-litre hits 62mph in 15.5 seconds.
With a 573-litre boot in five-seat mode, the Logan is spacious and family friendly, offering great bang for your buck. 
Land Rover 110 - £350.55
Like the 90, this is an iconic model from Land Rover.
Slightly larger with five doors, the 110 excels both on and off-road. This car boasts superb practicality, without compromising on style.
Newer versions have a luxurious and contemporary feel, with cutting-edge on-board technology to make your journey as comfortable as can be.
Dacia Duster - £351.35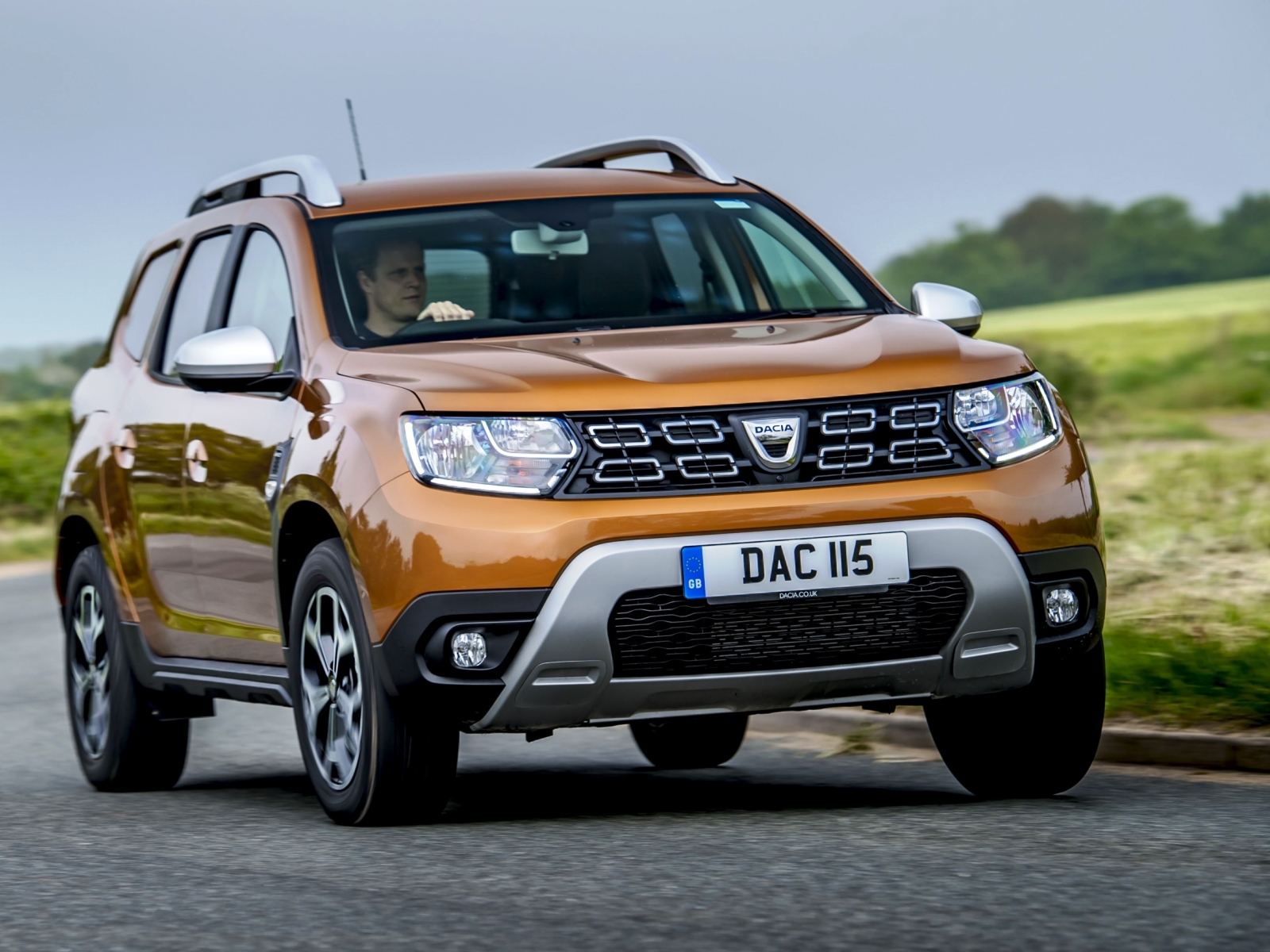 The headline of the Dacia Duster will always be the price – this is a family-sized SUV that costs significantly less than other vehicles in its class, such as the Skoda Karoq or the Renault Kadjar. This combines well with the fact the Dacia often delivers around 45mpg, and with some of the lowest average insurance prices, this is a vehicle for those with an eye for value.
Beyond the price, the basic Dacia model comes with a 98bhp 1.0-litre engine that does struggle when taken out of the suburbs and onto the motorway. The suspension will run into difficulty here too, as you'll feel every sway at high speeds through the soft springs – although the same soft springs feel lovely around town.
Perfect for the school run and around town, the Dacia is a family car built for the suburbs. With a price point that comes below £12,000, it's a perfectly suitable family SUV that won't break the bank.
Ford Ka+ - £352.57
The Ford Ka+ is a smaller city car than some in its class, with five doors and a cheaper price tag than many.
With softer springs and a smoother ride than you might expect in a smaller vehicle, the Ka+ doesn't sacrifice too much feedback from the wheels on the road – but drivers who attempt the motorway will find themselves subject to an excess of road and wind noise.
The basic model manages around 55mpg according to Ford, with the diesel and more powerful models achieving more. The car itself will price under the similar Seat Ibiza and Skoda Fabia, making it a great step up for those looking to expand from a city-style hatchback.
Skoda Yeti - £353.39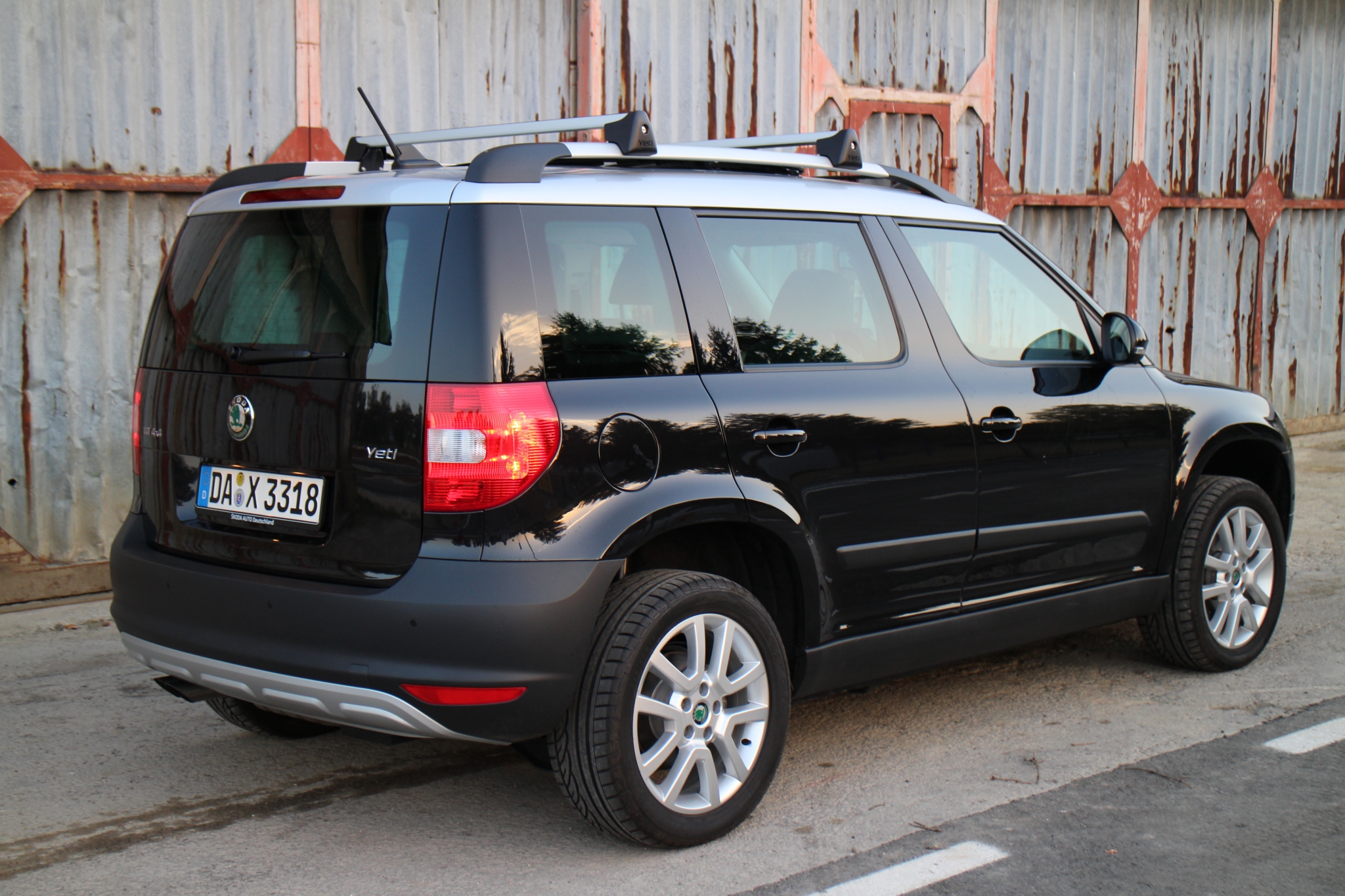 The Yeti combines car-like handling with a dash of off-road ability and a spacious interior perfect for families and adventurers alike.   
The engine capacity ranges from the 1.2 and 1.8-litre TSI petrol to a 2.0-litre diesel with 110, 140 or 170bhp.
Skoda now offers the Yeti in two guises, which come in at the same price. The Outdoor model offers four-wheel drive while the regular is a little less rugged, channelling a more urban feel.