The 10 cheapest cars for young drivers to insure
Young drivers often bear the brunt of high motoring costs as age and inexperience are big factors in determining just how risky a driver is
In order for us to help new drivers find an affordable way to get on the road, we regularly update our list of the cheapest cars to insure for drivers from the ages of 17-25.
Our Pricing team looks at our policy base to find the cars which were cheapest on average to insure over the previous few months. Looking at data between July and September 2018 we see a few new additions to the list, say goodbye to others and see some in new positions.
So, take look at this list to find out what is the cheapest car to insure as a young driver.
1. Volkswagen Up! - £619.42
Closely related to its not-so-distant relatives, the Seat Mii and Skoda Citigo, the VW Up! is one of the most entertaining small cars on the market. Add excellent build quality, plus low running costs, and this little cutie is sure to put a smile on your face.
The Up! is available with a punchy little 1.0-litre engine (59bhp, 74bhp or swift 89bhp). There's even an electric version - the e-Up! - which has a range of up to 99 miles on a single charge, but it's pricey at £21,140 new.
2. Peugeot 107 - £628.04

Closely related to the first-generation Citroen C1, the little Peugeot 107 is a fun package. Built between 2005-14 (and now replaced by the Peugeot 108), it's another sensible used city car choice.
In 2015 it was revealed as the most dependable and cost-effective vehicle for students in Warranty Direct research based on rate of failure, average mileage, age and repair cost. Easy to drive, especially around town, its little three-cylinder 1.0-litre engine is capable of up to 62.7mpg. Expect to pay around £1,750 for a good low-mileage secondhand example.
3. Citroen C1 - £632.14
The Citroen C1 has always been a popular choice for young drivers, whether it's the first generation car (2005-14) or the current model (pictured). In fact, the original C1 was named the most reliable new car of 2014 in a Which? Car survey and is still a great used car buy today.
The new C1 isn't just a cheeky face, it's a small car that's cheap to run and competitively priced, so if you're looking for a fun drive and you like thrummy three-cylinder engines, it might be just what you're looking for. 
4. Fiat Panda - £635.24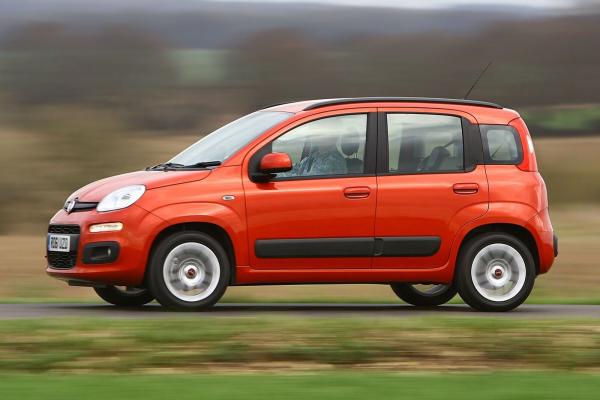 The Fiat Panda is popular with people looking for a small, practical car with low running costs and it's a good alternative option to other city cars like the Volkswagen Up and Hyundai i10.
There's a good range of options and engines, meaning there's something for most people. The three engine options are a 68bhp 1.2l petrol, a 0.9 Twinair with 84bhp and a 74bhp 1.3l diesel.
The Panda has a tall body, which offers a good amount of interior space, although rear leg room is limited. Despite its body size, it's not a problem to park or drive in town.
5. Volkswagen Fox - £638.20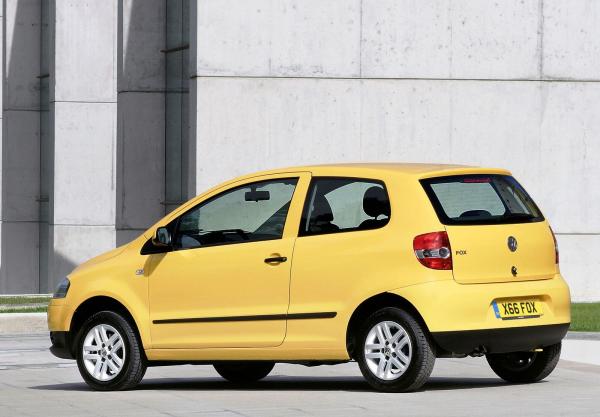 Sold in the UK between 2006-12 (when it was replaced by the Up!), the VW Fox was Volkswagen's entry-level city car. It may not have had the personality of some rivals, but it was good value, easy to drive, spacious and cheap to run.
The Fox is now a sensible used buy - especially as a first car. Decent high-mileage examples can be bought from just £500, but expect to pay more than £2,000 for a later registered car with lower miles. There's a choice of either 1.2-or 1.4-litre petrol engines and the former can return up to 46mpg.
6. Ford KA+ - £638.33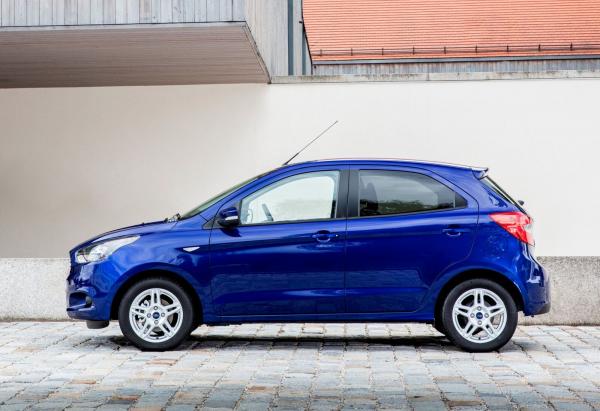 Good looking, practical and competitively priced, the five-door Ford KA+ is something of a hidden gem.
Launched in 2016, the well-packaged KA+ is only available with a 1.2-litre petrol engine (69bhp or 84bhp), but still manages to be an engaging car to drive. Fuel economy of up to 57mpg is pretty good too.
The only slight disappointment is that it only achieved a three-star Euro NCAP safety rating, at a time when most new small cars rate four or a maximum five stars.
7. Fiat 500 - £643.69
Oozing retro chic, the iconic and funky Fiat 500 is just as much fun to drive as it looks, especially if you opt for the lively and economical 0.9 TwinAir engine which is capable of up to 74.3mpg and has low CO2 emissions of just 90g/km.
On sale since 2007, the rebooted 500 has aged really well and it's common to see early examples on the road looking almost as good as new, so they make a great secondhand choice for young drivers.
8. Hyundai i10 - £647.41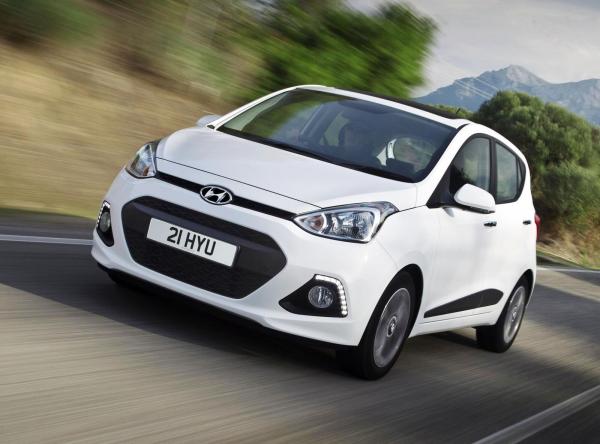 One of the cheapest city cars on the market, the award-winning Hyundai i10 is another sensible choice for a new driver.
Cheap to run, easy to drive and more spacious than it looks, it's blessed with an excellent five-year warranty, so it also makes sense as a nearly-new buy because you will still have peace of mind for a year or two.
The current model launched in 2014 is a big improvement on the already acclaimed first generation car (2007–2013), and was named Best City Car in the What Car? Used Car Awards 2018.
Kia Picanto - £655.26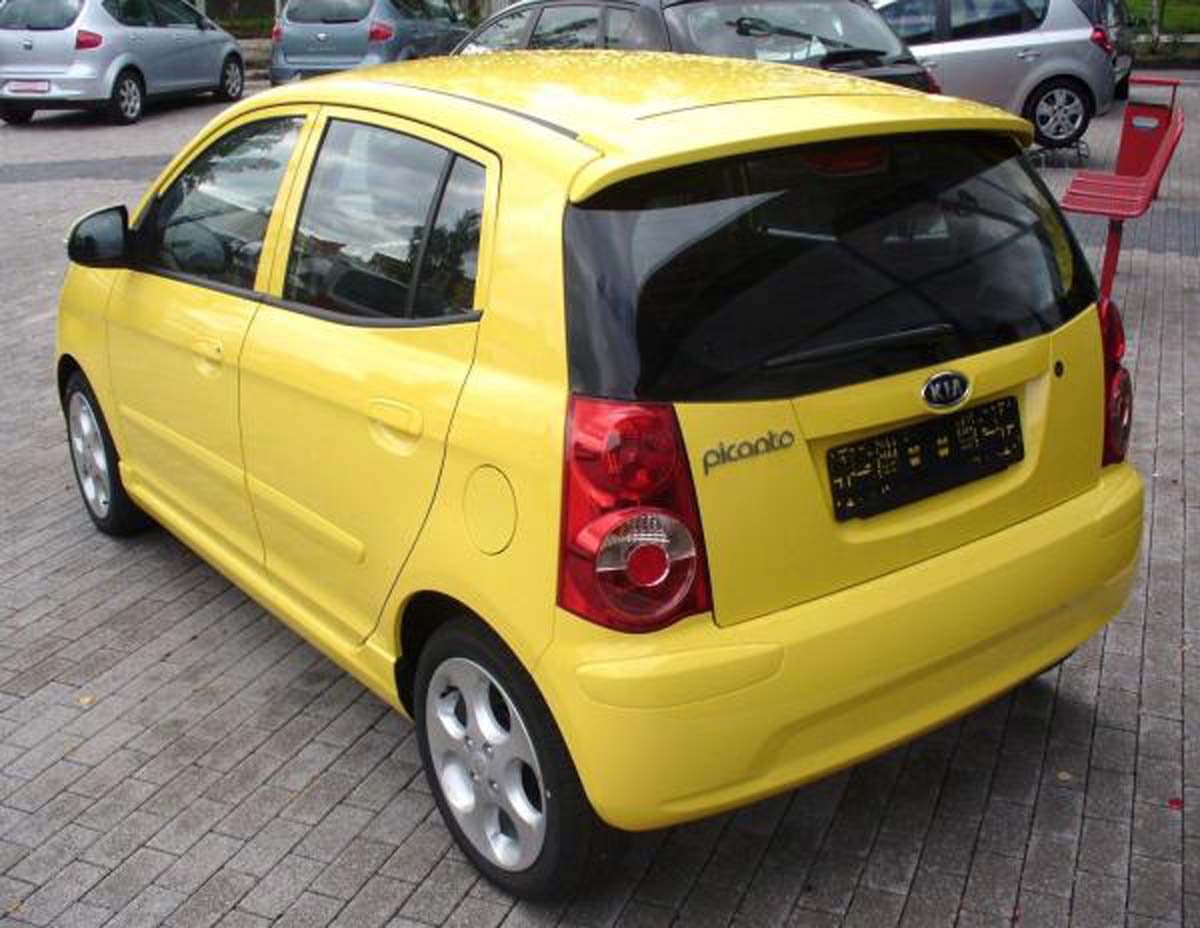 The Kia Picanto is one of the best when it comes to city cars and won Best City Car in the What Car? Car of the Year awards 2018.
It looks great, both inside and out, and handles well. There isn't much compromise when it comes to space, and the boot is a decent size for this particular car class. 
The Picanto comes with five doors as standard, but you can choose between two petrol engines (1.0l and 1.25l) and a manual or automatic gearbox. The downsides are that the engines can be a little noisy, and the infotainment isn't great on the lower spec models.
Hyundai i20 - £666.26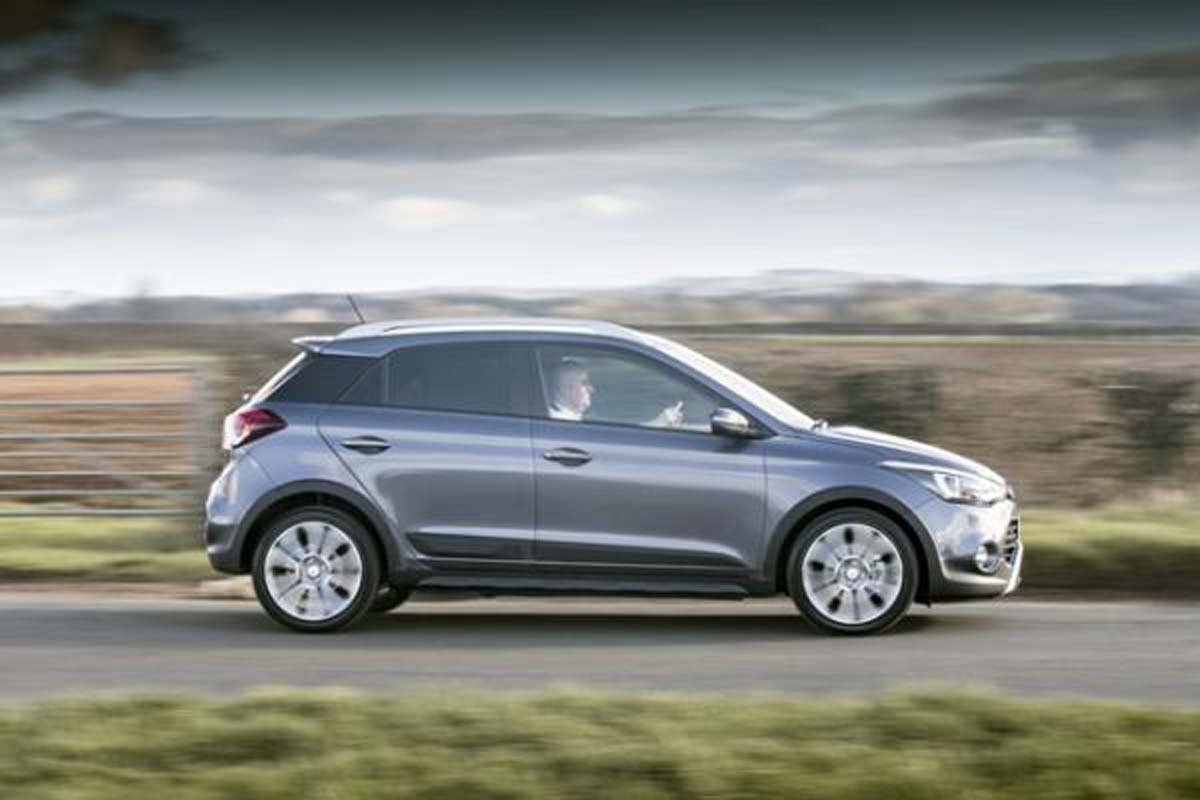 The Hyundai i20 is a spacious supermini, with lots of equipment as standard. While it's smooth on the motorway, it can be a little choppy over potholes. Other downsides are that the handling could be better and the interior isn't as luxurious as some rivals – but on the whole, it's a strong option. 
The i20 comes with five doors and a choice of four petrol engines: a 1.2l unit with 74bhp or 83bhp, and a three-cylinder 1.0l turbocharged engine with 99bhp or 118bhp. Hyundai no longer makes a diesel option as they say there isn't the demand.