In order for us to help new drivers find an affordable way to get on the road, we regularly update our list of the cheapest cars to insure for drivers from the ages of 17-25.
Our Pricing team looks at our policy base to find the cars which were cheapest on average to insure over the previous few months (where there are 50 or more of each model insured with us).
Looking at data from July to September 2019 we see a few new additions to the list, say goodbye to others and see some in new positions.
So, take look at this list to find out what's the cheapest car to insure as a young driver.
1. Seat Mii - £547.70
The Seat Mii is a sporty city car that's almost identical to the VW Up! and Skoda Citigo. For a small car it's a smooth, comfortable ride and handles very well. The light steering and effortless drive make it easy to navigate tight parking spaces.
There's a choice of two 1.0-litre three-cylinder petrol engines – one with 59bhp and the other with 74bhp. If you're nipping around town, the 59bhp version should be fine, but if you regularly take longer trips you might want to opt for the higher-powered version. Bear in mind that could affect your car insurance price – but otherwise running costs for the Mii are low.
2. Kia Sportage - £566.58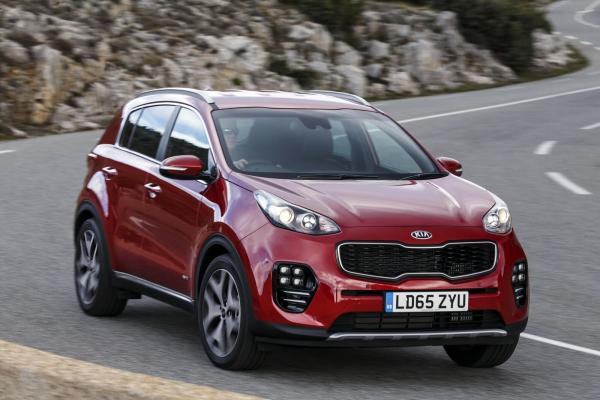 The Kia Sportage looks great and has a great reputation for reliability – Kia came sixth of 31 brands in the 2019 What Car? Reliability Survey, and there's also the seven year warranty to bear in mind.
It's good value for money, with a great level of equipment as standard such as air conditioning, 16in alloy wheels and electric windows. Besides that, there's the 7in infotainment screen, DAB radio and Bluetooth.
Internally, the Sportage is spacious, the boot is a good size and the rear seats fold completely flat.
3. VW Up! - £569.19
As mentioned above, the VW Up! is closely related to the Seat Mii and Skoda Citigo, and it's one of the most entertaining small cars on the market. Add excellent build quality, plus low running costs, and this little cutie is sure to put a smile on your face.
The Up! is available with a punchy little 1.0-litre engine (59bhp, 74bhp or swift 89bhp). There's even an electric version – the e-Up! – which has a range of up to 99 miles on a single charge, but it's pricey at £21,140 new.
4. Dacia Sandero - £572.10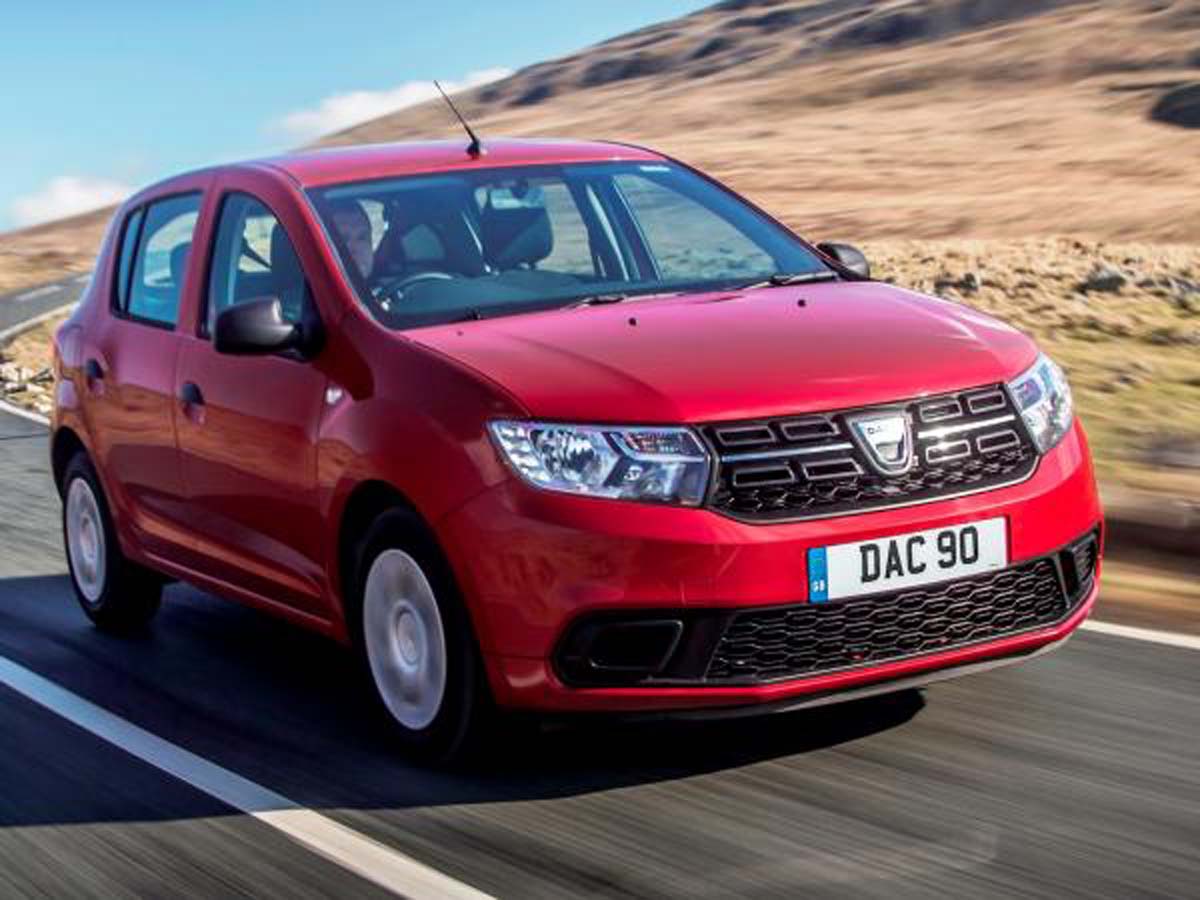 If you're looking for a new small car that's both cheap and spacious, the Dacia Sandero is a great option. There's plenty of space for passengers in both the front and back, and the boot is roomy too.
Choose from three engines: a 1.0-litre non-turbo petrol, a 0.9-litre turbocharged petrol and a 1.5-litre diesel. The first is great around town but struggles a little on faster roads, the second is much faster, and the diesel option is the most expensive.
There's also a range of trims, although the most basic level doesn't include much kit as standard. The same can be said for the interior quality, with the top of the range offering much more when it comes to infotainment and comfort. 
5. Ford KA - £580.29
Good looking, practical and competitively priced, the Ford KA – not to be confused with the newer KA+ – is an ideal city car. It handles well, and light steering makes it agile yet controlled through corners.
The boot is big for a small car, although the entry-level spec is lacking. Available with a 1.2-litre petrol engine or a diesel alternative on more expensive higher trim levels, it's a fairly economical car – the petrol version apparently achieves 55.4mpg compared to the diesel's 68.9mpg.
And of course being a Ford, the KA is generally pretty cheap to repair and service.
6. Volkswagen Beetle - £587.49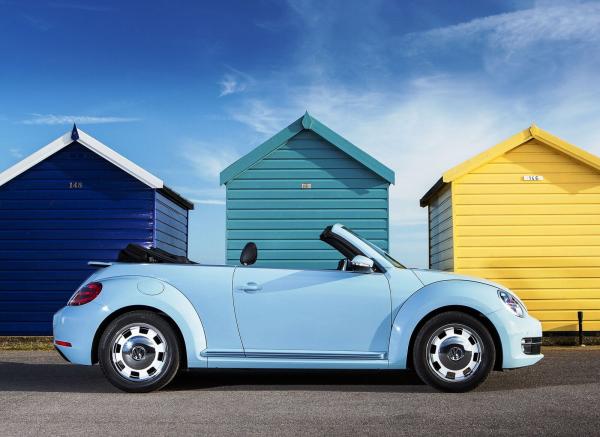 The Volkswagen Beetle has been through several incarnations, but there's no mistaking its distinctive looks. But if you rate performance over nostalgia, there may be better cars for you.
The plus points of the Beetle are the engine options – you can choose from a 1.2-litre petrol (great for round town but can be a little sluggish on the motorway) and a 1.4-litre petrol, plus two 2.0-litre diesels – and the easy-to-use infotainment system.
On the other hand, the steering can feel a little heavy and there's a lot of wind and road noise when you're driving. And because of the Beetle's shape, boot space is tight – and the interior isn't particularly roomy either.
7. Peugeot 107 - £589.25
Closely related to the first-generation Citroen C1, the little Peugeot 107 is a fun package. Built between 2005-14 (and now replaced by the Peugeot 108), it's another sensible used city car choice.
In 2015 it was revealed as the most dependable and cost-effective vehicle for students in Warranty Direct research based on rate of failure, average mileage, age and repair cost. Easy to drive, especially around town, its little three-cylinder 1.0-litre engine is capable of up to 62.7mpg. Expect to pay around £1,750 for a good low-mileage secondhand example.
8. Citroen C1 - £591.43
The Citroen C1 has always been a popular choice for young drivers, whether it's the first-generation car (2005-14) or the current model (pictured). In fact, the original C1 was named the most reliable new car of 2014 in a Which? Car survey and is still a great used car buy today.
The new C1 isn't just a cheeky face, it's a small car that's cheap to run and competitively priced, so if you want a fun drive and you like thrummy three-cylinder engines, it might be just what you're looking for. 
9. Fiat 500 - £643.69
Oozing retro chic, the iconic and funky Fiat 500 is just as much fun to drive as it looks, especially if you opt for the lively and economical 0.9 TwinAir engine which is capable of up to 74.3mpg and has low CO2 emissions of just 90g/km.
On sale since 2007, the rebooted 500 has aged well and it's common to see early examples on the road looking almost as good as new, so they make a great secondhand choice for young drivers.
10. Audi Q2 - £595.31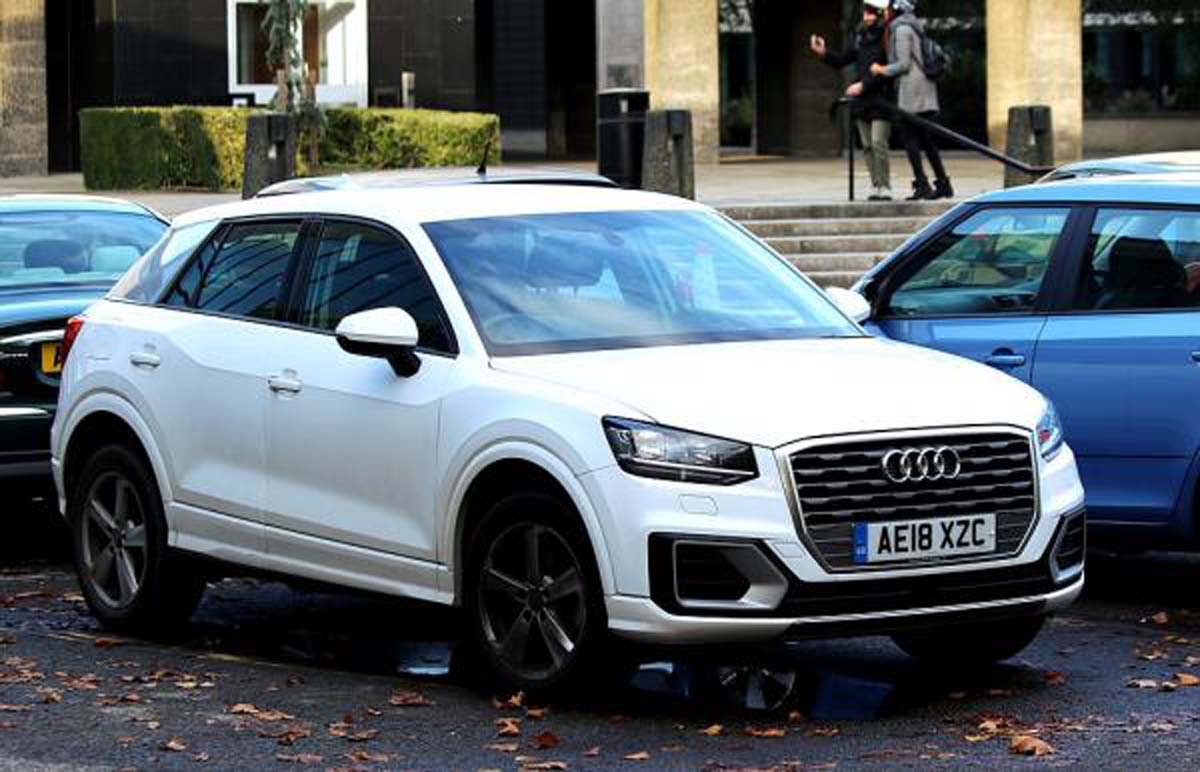 Image credit: Wikimedia Commons
In the market for a compact SUV with a premium badge? Look no further than the Audi Q2, which looks great and handles well. And there's good news for the most safety conscious drivers – the Q2 has a five-star Euro NCAP safety rating.
The Q2 comes with a DAB radio and Bluetooth, plus a USB port. This allows you to charge your phone and connect to Apple CarPlay or Android Auto and use the infotainment system to control your phone. And that infotainment system is one of the best around.
There's plenty of space in the front, but the back is a little tight. The boot is a reasonable size, although it's not the biggest among the small SUVs on the market.