In order for us to help new drivers find an affordable way to get on the road, we regularly update our list of the cheapest cars to insure for drivers from the ages of 17-25.
Our Pricing team looks at our policy base to find the cars which were cheapest on average to insure over the previous few months (where there are 50 or more of each model insured with us).
Looking at data from June to August 2020 we see a few new additions to the list, say goodbye to others and see some in new positions.
So, take look at this list to find out what's the cheapest car to insure as a young driver.
Rover Mini – £407.86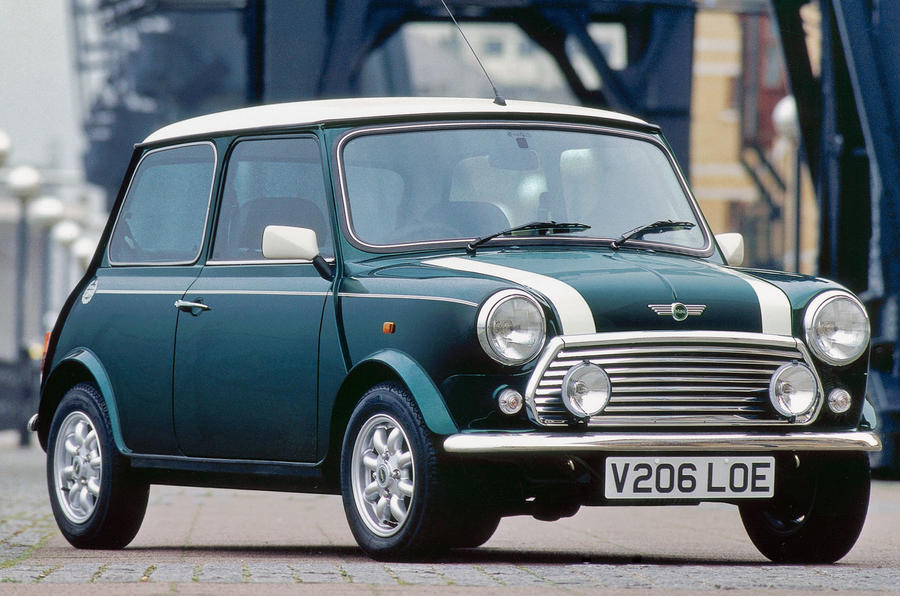 The classic Rover Mini is an icon among small cars and the cheeky spirit of this car is alive and well even today, twenty years after production ceased.
Getting your hands on a classic Rover Mini can be difficult, especially given their cult status, but if you're lucky enough to do so be prepared for a much harder ride than in modern small cars. The suspension is rock solid, but it comes with a nippy engine and lively, sharp steering that carries all the character and joy it did over twenty years ago.
You'll never buy one of these vehicles for the boot or rear passenger space, and you should expect low-tech dashboards and an industrial-feeling gearbox that works with a satisfying clunk. But the reputation of the classic Mini precedes it, and you'll only need five minutes to fully appreciate why it earned its legendary status.
Volkswagen Cross – £457.67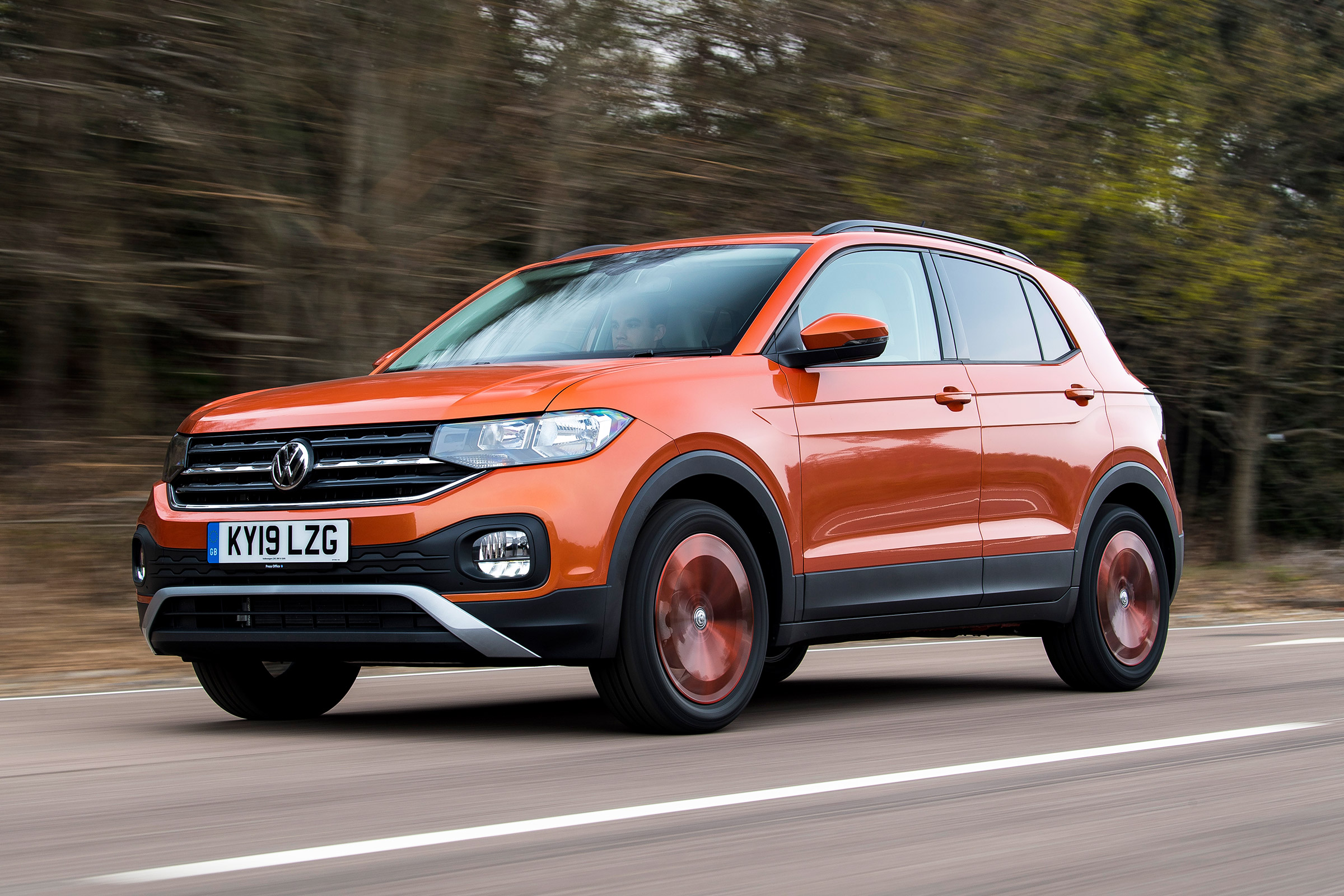 A small SUV recently added to Volkswagen's line-up, the Cross offers the perfect combination for city living. The size offers a practical mix of small city car living for those difficult parking spaces with the boot and interior space of a more family-orientated car.
The steering of the car feels lovely and light, with a great sense of feedback from the wheels – perfect for those tricky city corners. The engine backs this up too, with enough oomph off the line at low revs to keep you nipping about town.
In the interior you'll find an electronic touchscreen behind the steering wheel, with what feels like tonnes of customisability in the seating position, lumbar position and steering wheel elevation – anything you might need to make yourself comfortable. 
Seat Mii – £462.57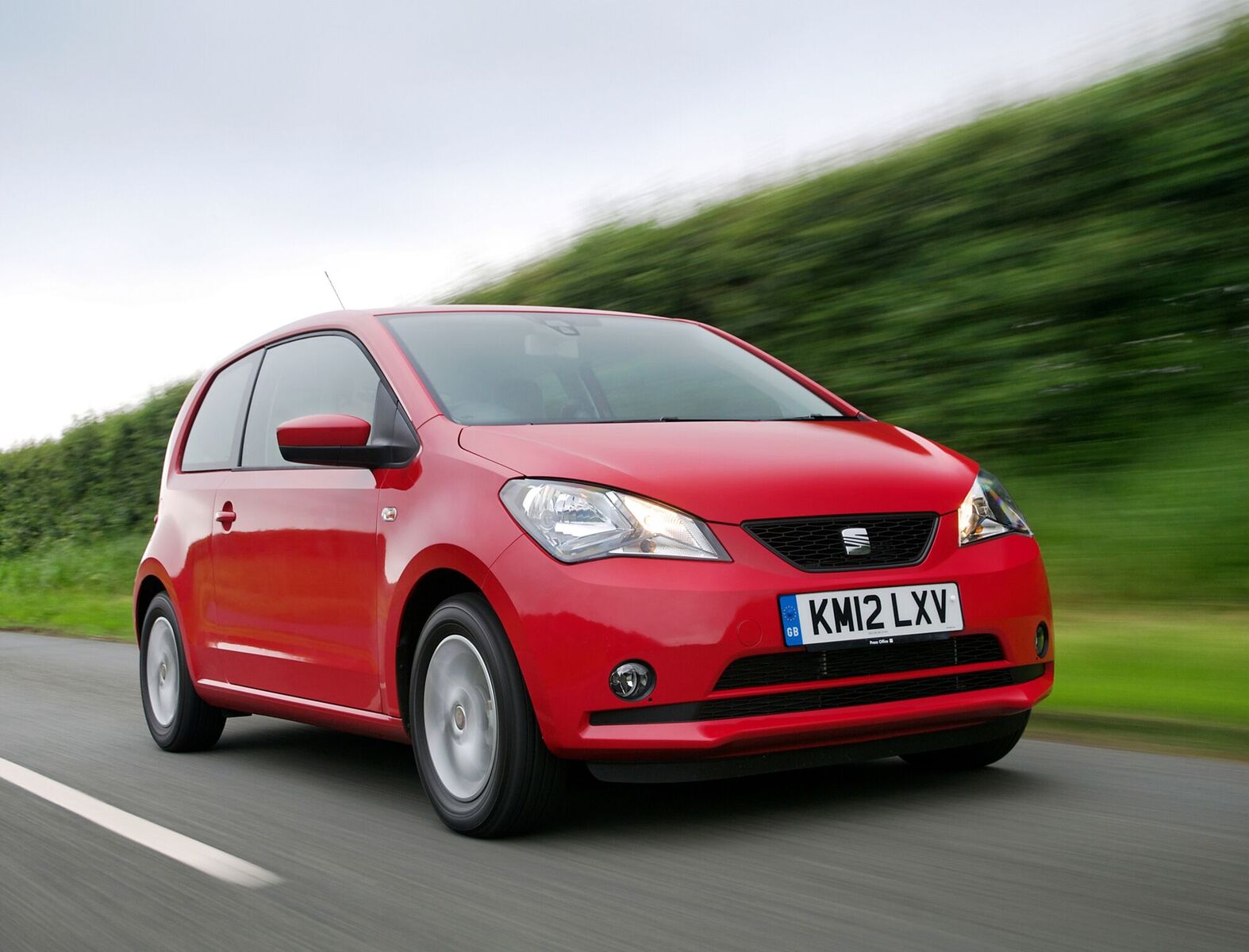 The Seat Mii is a sporty city car that's almost identical to the VW Up! and Skoda Citigo. For a small car it's a smooth, comfortable ride and handles very well. The light steering and effortless drive make it easy to navigate tight parking spaces.
There's a choice of two 1.0-litre three-cylinder petrol engines – one with 59bhp and the other with 74bhp. If you're nipping around town, the 59bhp version should be fine, but if you regularly take longer trips you might want to opt for the higher-powered version. Bear in mind that could affect your car insurance price – but otherwise running costs for the Mii are low.
Volkswagen up! – £485.63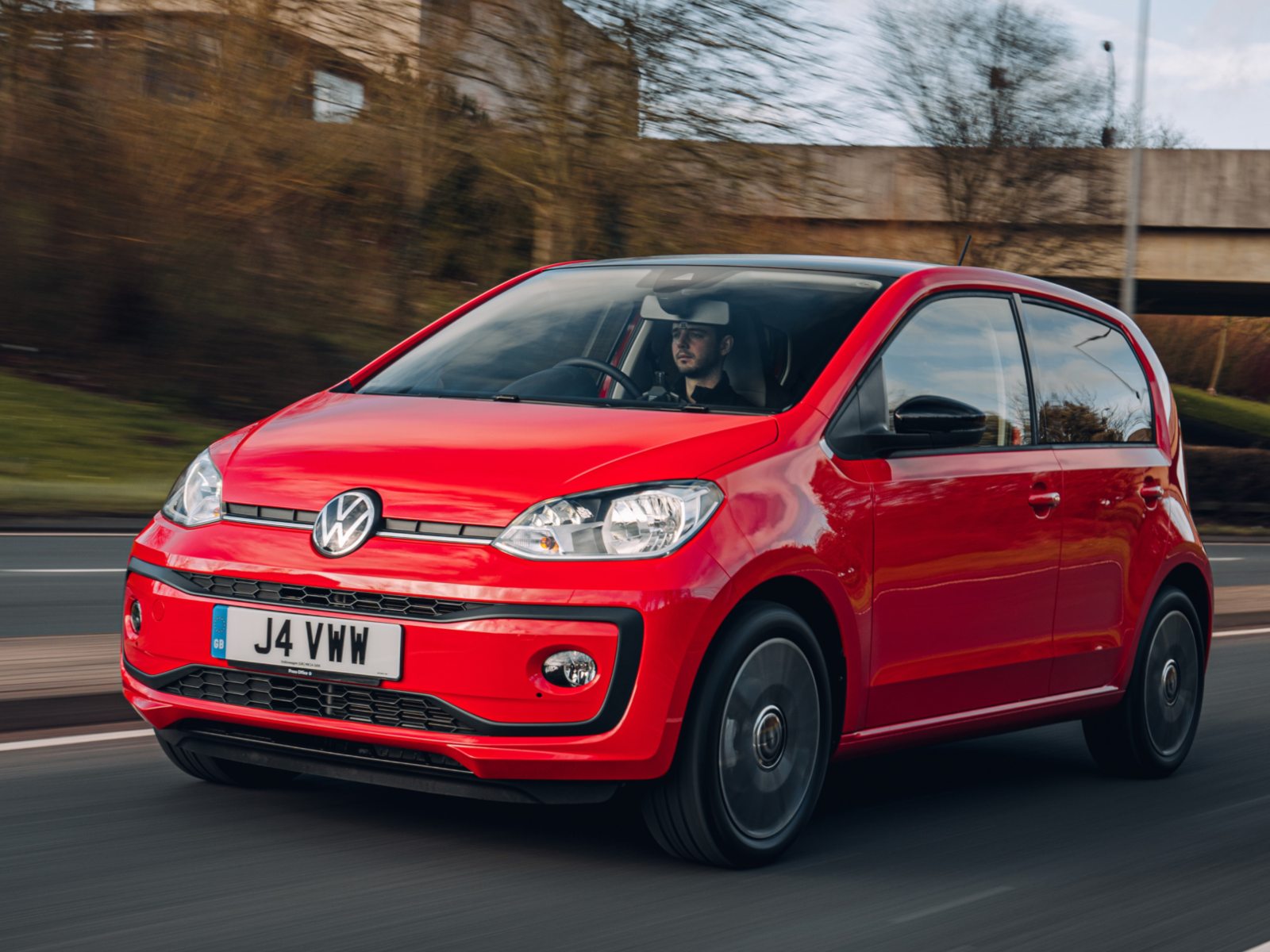 As mentioned above, the VW up! is closely related to the Seat Mii and Skoda Citigo, and it's one of the most entertaining small cars on the market. Add excellent build quality, plus low running costs, and this little cutie is sure to put a smile on your face.
The up! is available with a punchy little 1.0-litre engine (59bhp, 74bhp or swift 89bhp). There's even an electric version – the e-up! – which has a range of up to 161 miles on a single charge, but it's pricey at £20,150 new.
MINI First – £491.58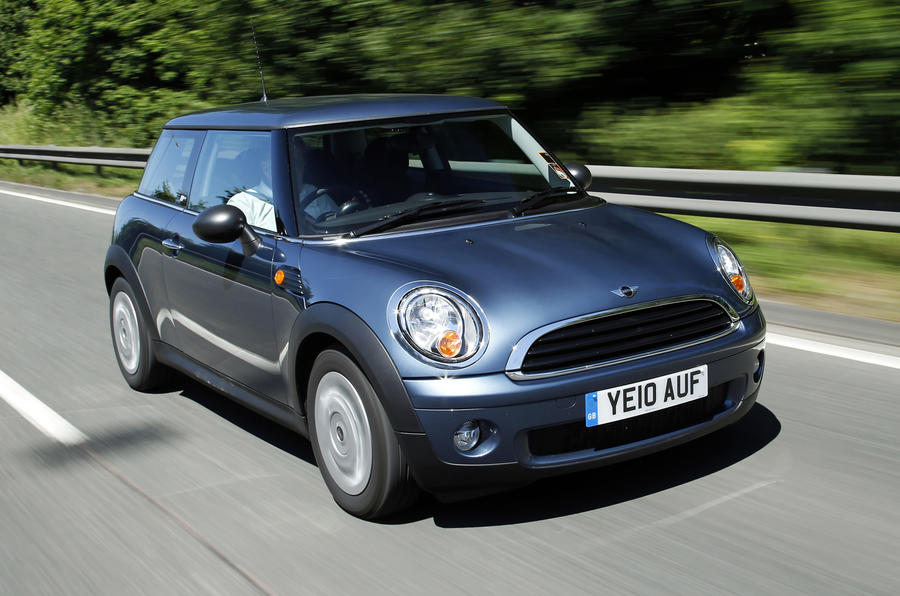 First released in 2009, the MINI First was set to be a scaling back of the MINI car series – designed to be a more affordable, slightly smaller MINI to appeal to the first-time car buyer. There are trade-offs to make it more affordable, but none of these detract from how fun this car is to own and drive.
The car is slower than you might expect, taking 13.2 seconds to cover 0-62mph. Fortunately, the impeccable handling and build quality make up for it. The steering is so light and responsive it makes the whole car feel graceful – even if it's running at a lower speed, it still feels amazing to drive and is an absolute pleasure both around town and on more open roads too.
You can find examples of the MINI First online for around £6,000. Even second hand, that's an excellent price for the MINI name.
Citroen C1 – £496.08
The Citroen C1 has always been a popular choice for young drivers, whether it's the first-generation car (2005-14) or the current model (pictured). In fact, the original C1 was named the most reliable new car of 2014 in a Which? Car survey and is still a great used car buy today.
The new C1 isn't just a cheeky face, it's a small car that's cheap to run and competitively priced, so if you want a fun drive and you like thrummy three-cylinder engines, it might be just what you're looking for.
Skoda Citigo – £505.55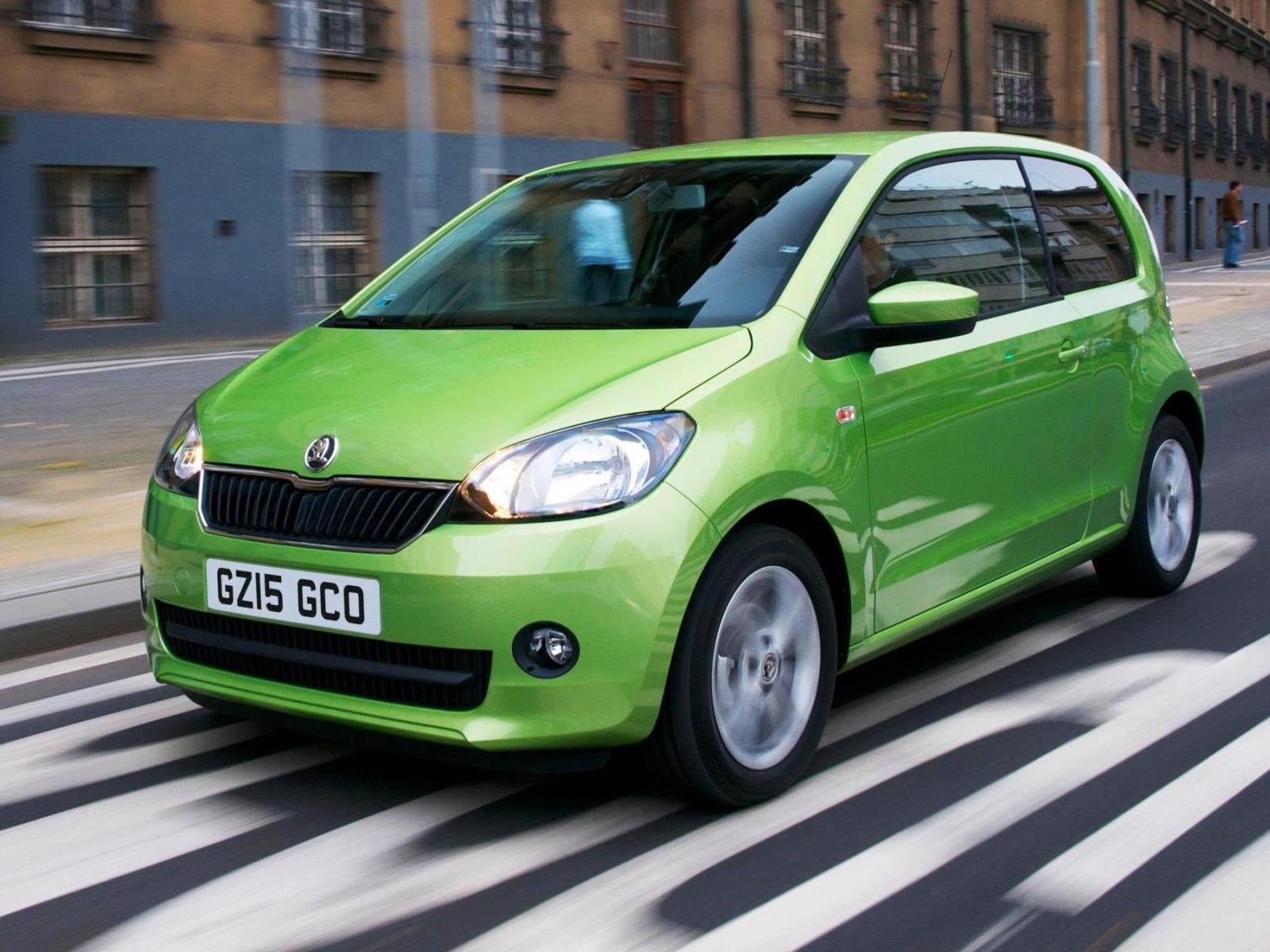 The Citigo, launched in 2012 and almost identical to its cousins the Seat Mii and VW up!, is a popular city car that looks cute and is fun to drive. 
It had a slight update in 2017 and has won many awards of the years, including 'Best City Car £9,500-£11,000' at the What Car? Car of the Year 2018 Awards.
Available with three or five doors, it has a 1.0-litre three-cylinder engine with either 59bhp or 74bhp. If you're mainly out and about around a town or city, you should find the smaller option just fine. 
It's a well-made car and the Skoda brand in general has a good reputation for making reliable cars – worth bearing in mind if you're worried about your first car letting you down. 
Peugeot 107 – £512.06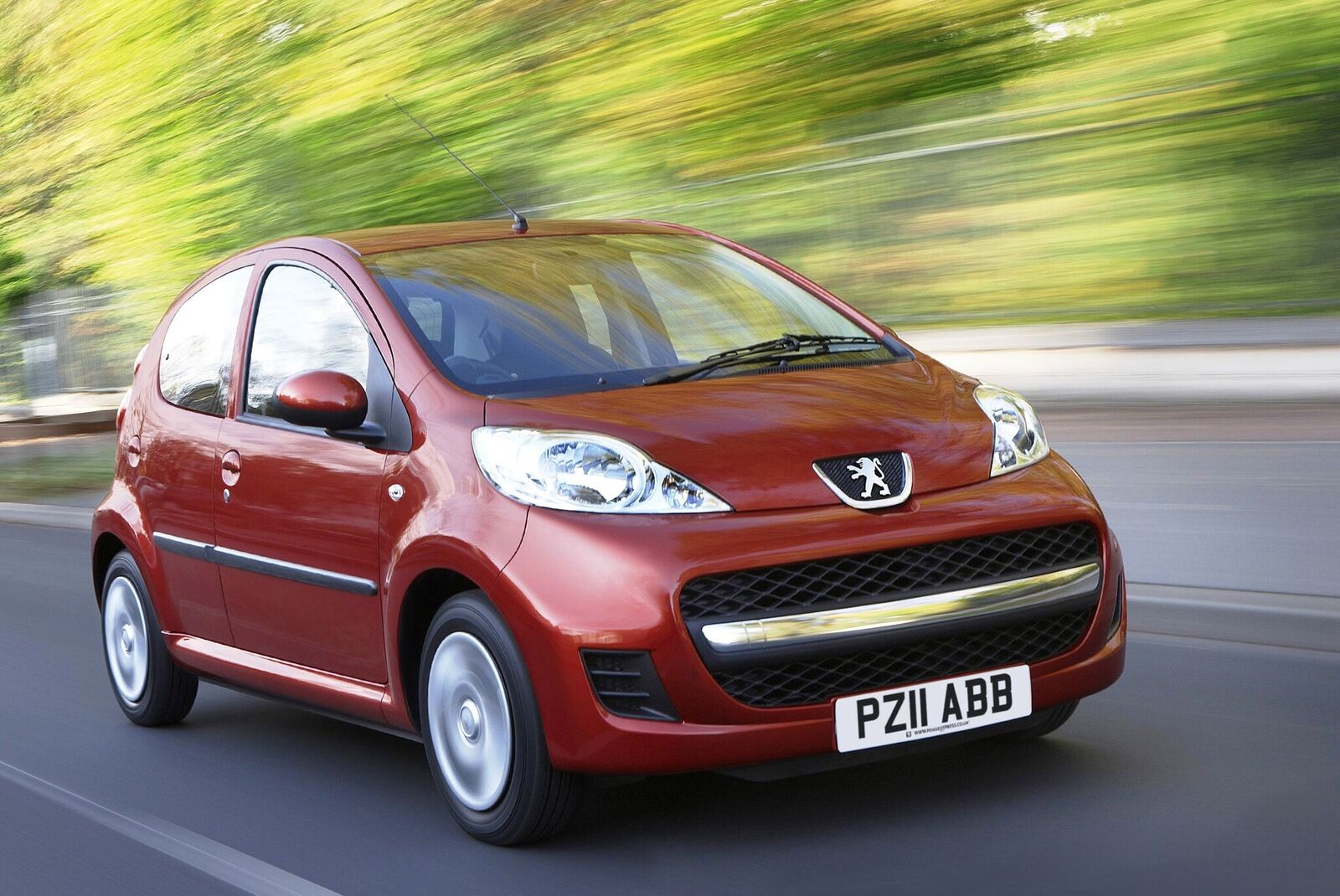 Closely related to the first-generation Citroen C1 and Toyota Aygo, the little Peugeot 107 is a fun package. Built from 2005-14 (and now replaced by the Peugeot 108), it's another sensible used city car choice.
In 2015 it was rated the most dependable and cost-effective vehicle for students in Warranty Direct research based on rate of failure, average mileage, age and repair cost.
Easy to drive, especially around town, its eager little three-cylinder 1.0-litre engine is capable of up to 62.7mpg. As you'd expect from a city car, space is tight inside, so if you do need to carry passengers in the back, opt for the five-door version to make life a little easier.
You can buy a decent low-mileage second-hand example for as little as £1,750.
MG ZS – £512.59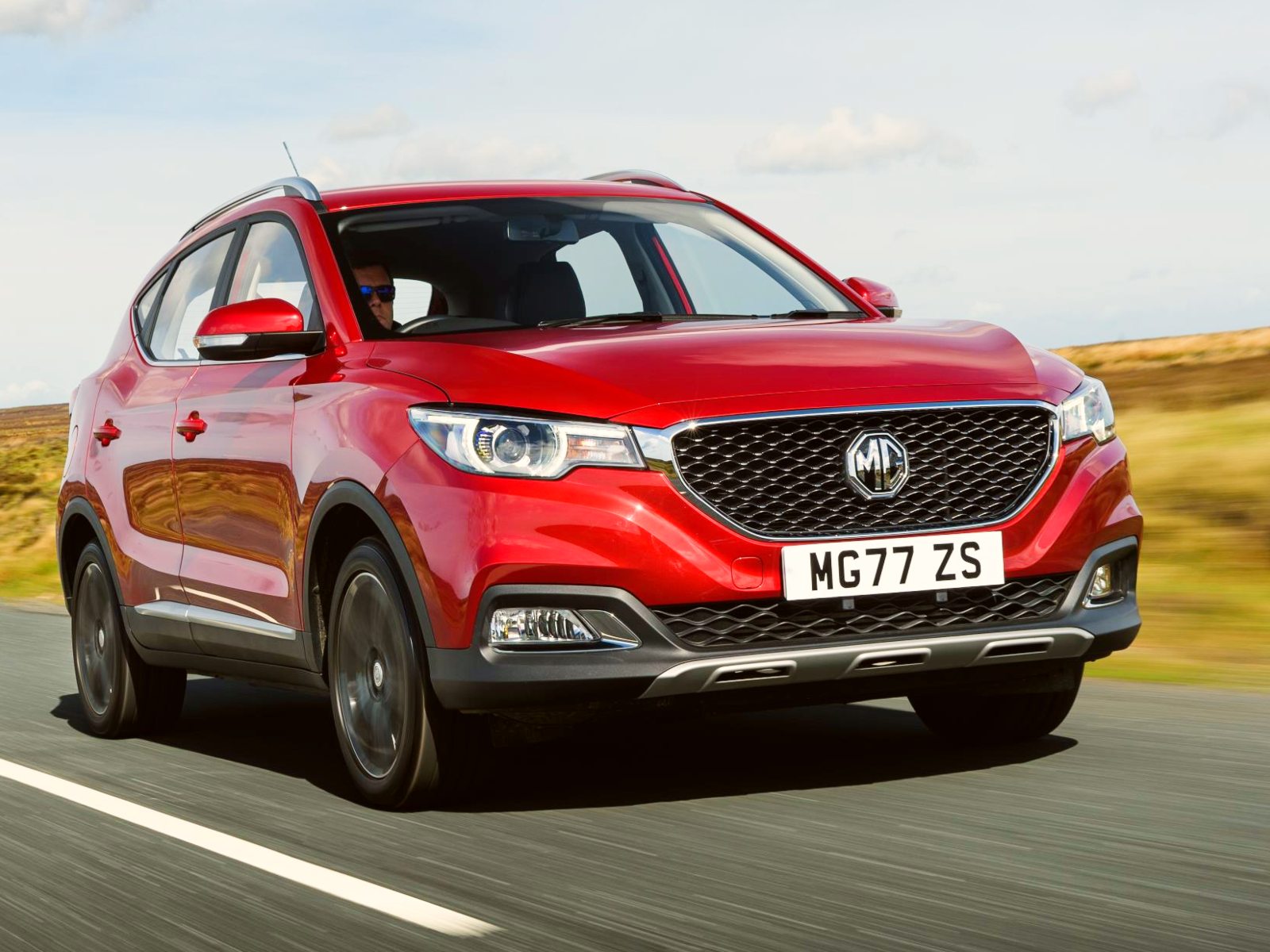 The MG ZS is family sized SUV with a hatchback price-tag, making it a great way for younger drivers to upgrade from the smaller starter cars. Expand is the right word too, as the MG has a very practical interior with head and leg room to spare – with more than enough space in the boot for a family road trip.
The interior is a lovely place to be, with an elegant finish and touchscreen system as standard which are excellent touches for a car priced lower in the market. The only thing less enjoyable inside the car is the ride – you'll feel the bumps and jostles at every speed in the MG.
Basic models of the MG tend to come in around £15,500 and that'll still come with cruise control and electric front windows – the ZS is perfect for that first time family buy.
Dacia Duster – £513.45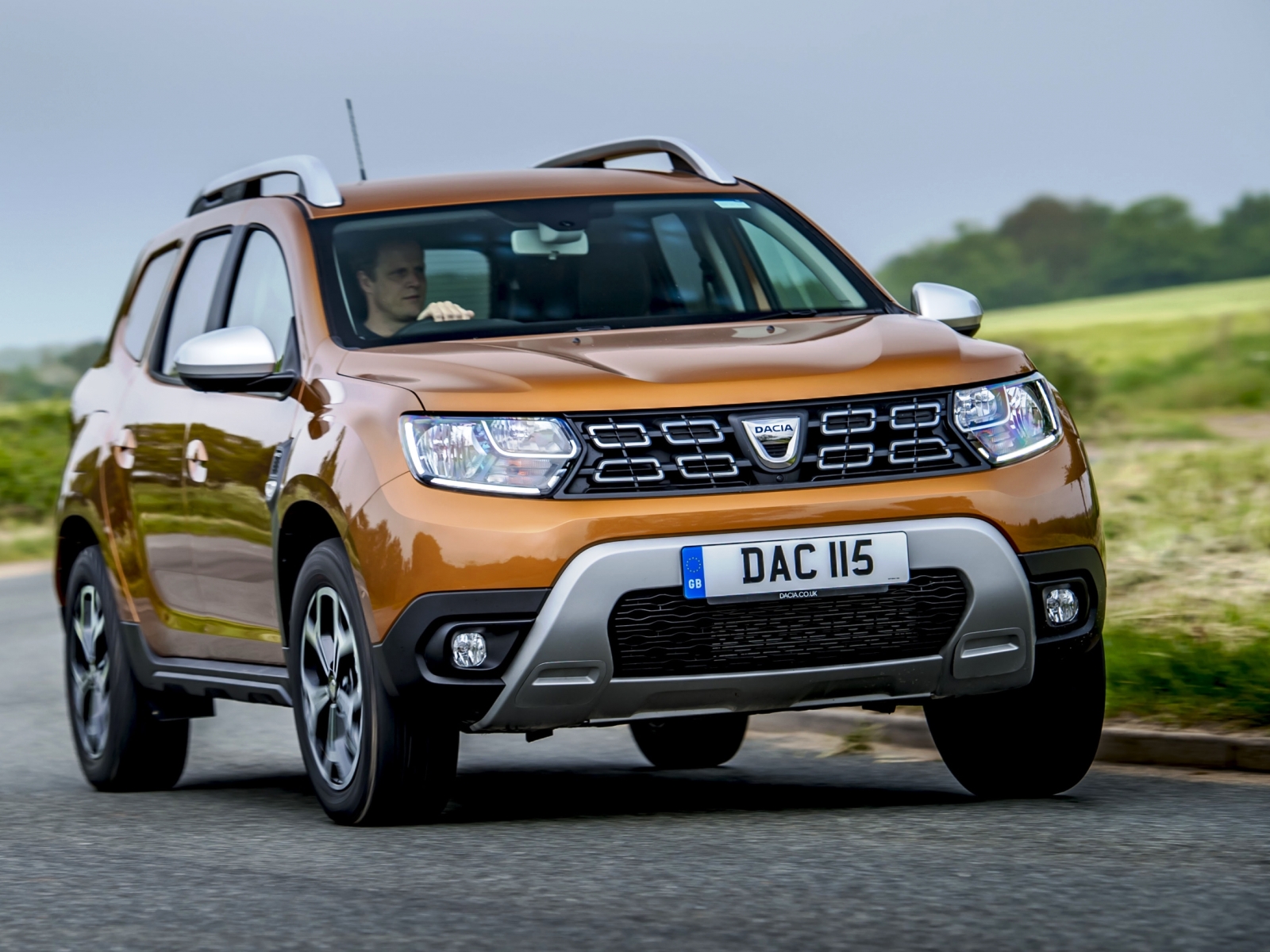 The remarkable Duster from Renault's budget brand, Dacia, is incredible value for money. It may be more durable than lavish inside, but it's spacious, blessed with rugged good looks and is a decent drive.
It was available with a 1.6-litre petrol engine or 1.5-litre diesel unit. As with any car when you're buying used, look for low mileage with a full service history, and have it fully inspected for rust.
The Duster's many awards include the 2018 Carbuyer Best Car for Winter title and it also features in our guide 10 bargain 4x4s for less than £7,500.