Back
PawSquad gives you:
Unhurried consultations with a Royal College of Veterinary Surgeons registered vet with at least five years of clinical experience
Immediate access over phone, text or video
Follow-up reports on your pet's health and treatment plans
Awareness of treatment options tailored to your pet's needs
Why insure your pets
Vet treatment is expensive and, usually, unplanned. Treatment can cost hundreds of pounds, and you want to make sure your pet gets the help they need as soon as possible.
Just like humans, medical care for animals is becoming more advanced and pricier, meaning most pet insurance payouts are for vet bills.
Pet insurance helps you stay prepared and access quality care if your furry family member ever needs help.
What type of cover is best for me?
Compare our two cover options.
Lifetime is our most comprehensive pet cover. Lifetime policies cover your pet/s for accidents and illnesses up to the policy limit you've chosen each year. At renewal, the limit resets.
It's best if you want long-term cover.
Our Lifetime policy includes:
Up to £10,000 in vet fee cover
Up to £2,000,000 in third-party liability
Up to £2,000 in emergency holiday cancellation cover
Behavioural, dental and emergency kennel/cattery cover
What isn't covered by pet insurance?
Pet insurance can't cover everything. Typically, most pet insurance policies won't cover:
Grooming
Vaccinations
Defleaing
Deworming
Nail clipping
Bathing
De-matting
Spaying/castration
However, always refer to your policy document to find what is and isn't covered.
Are you a cat or a dog person?
24-hour free vet helpline
We've partnered with PawSquad to offer you access to 24-hour veterinary advice all year-round.
PawSquad allows you to speak to a qualified, UK-registered vet at any second of the day for advice and treatment options.
Information you need for your pet insurance quote
To get a quote quickly, make sure you have the following:
Pet details
Name
Gender
Breed
Age
Purchase or donation price
Spay or neuter status
Your details
Name
Date of birth
Address
Email address
Phone number
Date you'd like the policy to start
Don't miss up to 15% Multi-Pet discount
If you have more than one cat or dog in your home, Multi-Pet Insurance could be the perfect fit.
We also have up to a 10% discount for existing customers.
Are you feeding your pets the right stuff?
We're excited to partner with Burns, the pet nutrition experts. Burns provide premium quality natural food with simple ingredients that support cats and dogs throughout their lives.
How we calculate your pet insurance cost
Calculating your insurance premium involves many factors, as health involves lots of risk. Remember, the cheapest pet insurance may not have the cover your pet needs.
Typically, we'll use this information to calculate your pet insurance quote:
Age – Like us, animals are more prone to illness as they get older. This means that every year, your insurance premium will increase.
Breed – some breeds can suffer from medical conditions more often, which can increase their premium. For example, you're more likely to claim if you have a pedigree pet.
Location – your premium is linked to the cost of vet treatment in your local area. If vet treatment is expensive where you live, then you'll have pricier premiums.
Claims history - your claim history may affect the price you pay, you're more likely to pay more if you have claimed.
Medical advances – Medical advancement can sometimes mean more expensive or cheaper treatment which impacts your premium. Premiums will reflect the introduction of new treatment options.
Legislation – we don't have any say in how much tax we pay on each policy. This can mean we charge more if the government raises the Insurance Premium Tax rate.
How to make your pet insurance cheaper
There are a few things you can do to lower your pet insurance costs:
Look after your pet

Healthy pets typically incur fewer vet bills which means you'll enjoy lower pet insurance costs.
Keep your pet up to date with vaccinations, regularly deworm and deflea and always prioritise their diet, exercise and mental wellbeing.

Choose the breed carefully

Some breeds are more expensive than others. Pedigree breeds, for example, are more likely to require care, which can increase premiums.

Spay or neuter your pet

Spaying and neutering your pet can reduce premiums as the process reduces the chance of contracting certain diseases.

Make the most of Multi-Pet and existing customer deals

Get a great deal with Multi-Pet and existing customer discounts.
Read more about pet insurance
Pet vaccines and insurance
Get the lowdown
Dental cover for pets
Protect those gnashers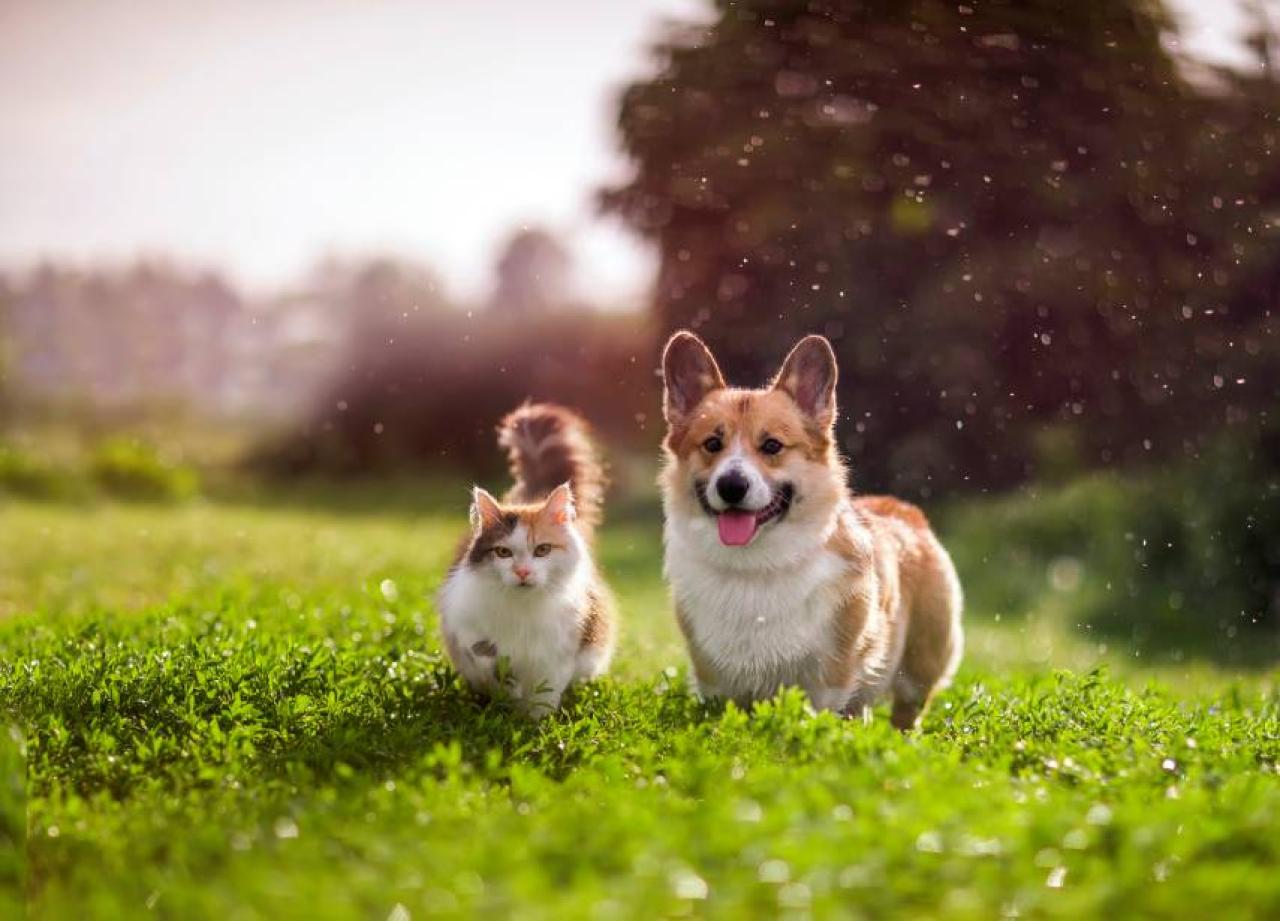 Essential pet insurance jargon buster
Get to know the lingo
Terms and Conditions
Terms and Conditions for a £25 Amazon.co.uk promotion for SingleCar customers buying Admiral Pet Insurance.
Entry is open to all Admiral SingleCar insurance policy customers who are eligible for purchasing an Admiral Pet Insurance policy (in accordance with Admiral Pet's Terms and Conditions).
The Promoter is EUI Limited (trading as Admiral) whose registered address is Ty Admiral, David Street, Cardiff, CF10 2EH (the "Promoter").
Employees of the Admiral Group of companies, their families, and anyone professionally connected with this promotion are not permitted to enter.
This promotion is for existing SingleCar insurance customers who purchase a new Admiral Pet Insurance policy, including a Multi-Pet policy. The promotion is not open to existing Admiral Pet Insurance policy customers who are renewing an existing policy.
By entering this promotion, entrants are deemed to accept and will be bound by these Terms and Conditions.
Promotion details: A £25 Amazon.co.uk Gift Card for each Admiral Pet Insurance policy purchased (the "Gift").
The Promoter reserves the right to substitute the Gift for a Gift of equal or greater value. This applies to the Gift as a whole or a certain element of it. The Gift must be accepted as offered and there is no cash alternative.
To enter the promotion, the entrant must:

Click on the Admiral Website link which can be accessed via the promotion email sent by the Promoter; and
Purchase an Admiral Pet Insurance policy:

via telephone by calling the phone number on the Admiral Website link; or
by submitting the online quotation form for Admiral Pet Insurance on the Admiral Website link.

This promotion is not available to customers who have quoted for an Admiral Pet Insurance policy via a price comparison website before quoting or purchasing via the Admiral Website.
The promotion opens on 30/07/23 at 8am (the "Opening Date") and closes on 30/08/23. Admiral Pet Insurance policies purchased before the Opening Date or after the Closing Date will not be eligible for the Gift.
The Gift will be sent via email to the entrant within 28 days of the policy start date. Should the entrant cancel their policy at any point during the 14 day policy cancellation period, Admiral's standard cancellation terms will apply and the entrant will no longer qualify for the Gift.
This promotion cannot be used in conjunction with any other offers or promotions.
Entrants will require access to the internet to enter the promotion. The Promoter shall not be liable for any technical or computer failures of any kind that limit or prevent any entrant entering the promotion and/or prevent any entrant from purchasing an Admiral Pet Insurance policy.
Applications for insurance policies provided by the Promoter are subject to its normal terms and conditions including underwriting criteria. The Promoter reserves the right to decline any application for any insurance policy at its absolute discretion and is not obliged to disclose any reason for rejection. In these cases the entrant will not be eligible to receive the Gift.
Entries that are incomplete, delayed, not received for whatever reason or not in accordance with the entry instructions will not be accepted.
The Promotor shall not be liable for any failings, disruptions or cancellations relating to the Gift unless they are caused by the Promotor's Negligence.
These terms and conditions are to be governed by English and Welsh law and are subject to the exclusive jurisdiction of the English and Welsh courts.
Amazon.co.uk is not a sponsor of this promotion. Amazon.co.uk e-vouchers may be redeemed on the Amazon.co.uk website towards the purchase of eligible products listed in their online catalogue and sold by Amazon.co.uk or any other seller selling through Amazon.co.uk. The Gift cannot be reloaded, resold, transferred for value, redeemed for cash or applied to any other account. Neither Amazon.co.uk or EUI Limited are responsible if an e-voucher is lost, stolen, destroyed or used without permission. See www.amazon.co.uk/gc-legal for complete terms and conditions. Gift vouchers are issued by Amazon EU S.à r.l. All Amazon ®, © are IP of Amazon.com, Inc. Affiliates
Back
Four levels of lifetime cover to choose from
We've made it easy for you to get the right cover for your pet. All come with access to PawSquad, our 24-hour vet helpline.
You can read the full list in the policy booklet.
Blue

Silver

Gold

Platinum

Product Type

Lifetime

Lifetime

Lifetime

Lifetime

Veterinary Fees
(per year)

£2,000

£4,000

£5,000

£10,000

Excess
(Age 0-6)

£99

£99

£99

£99

Excess
(Age 6 and above)

£199

£199

£199

£199

Co-Insurance

0%

0%

0%

0%

CT/MRI scans and Associated Costs

Vet fee limit

Vet fee limit

Vet fee limit

Vet fee limit

Dentistry as a direct result of an accident

Vet fee limit

Vet fee limit

Vet fee limit

Vet fee limit

Cruciate Ligament

Vet fee limit

Vet fee limit

Vet fee limit

Vet fee limit

Overseas Travel Extension
(30 day limit)

Vet fee limit

Vet fee limit

Vet fee limit

Vet fee limit

Third Party liability
(Dogs only)

£1,000,000

£1,000,000

£2,000,000

£2,000,000

Complementary Medicine/treatments

£500

£500

£500

£500

Special Diet

£100

£150

£150

£200

Dentistry as a direct result of an illness

£2,000

Death of pet by illness
(cover ceases after age 6+)

£1,500

£2,000

£2,000

£3,000

Death of pet by accident

£1,500

£2,000

£2,000

£3,000

Emergency Boarding Kennel/Cattery Fees

£750

£750

£750

£1,500

Holiday Cancellation Cover

£1,000

£1,500

£1,500

£2,000

Loss by Theft or Straying

£1,500

£2,000

£2,000

£3,000

Advertising and Reward

£250

£250

£250

£500

Third Party Accidental Damage

£1,000

Vet Advice Line

Behavioural treatment

£2,000

Farewell cover

£100

£150

£150

£200

Multi-pet Discount
Two levels of Time Limited cover
We offer two tiers of Time Limited cover. Both last for 12 months.
You can read the full list in the policy booklet.
ESSENTIAL

EXTRA

Product Type

12 month

12 month

Veterinary Fees
(Per condition)

£2,000

£4,000

Excess
(Age 0-6)

£99

£99

Excess
(Age 6 and above)

£199

£199

Co-Insurance

0%

0%

CT/MRI scans and Associated Costs

Vet Fee Limit

Vet Fee Limit

Cruciate Ligament

Vet fee limit

Vet fee limit

Dentistry as a direct result of an accident

Vet fee limit

Vet fee limit

Overseas Travel Extension
(30 day limit)

Vet Fee Limit

Vet Fee Limit

Third Party Liability
(Dogs only)

£1,000,000

£1,000,000

Complementary medicine/treatments

£500

£500

Special Diet

£100

£100

Dentistry as a direct result of an illness

Death of pet by illness
(cover ceases after age 6+)

£1,000

£1,500

Death of Pet by accident

£1,000

£1,500

Emergency Boarding Kennel/Cattery Fees

£750

£750

Holiday Cancellation Cover

£1,000

£1,500

Loss by Theft or Straying

£1,000

£1,500

Advertising and Reward

£250

£250

Vet Advice Line

Behavioural treatment

Farewell cover

£100

£150