Ice, snow, flooding, fog and gales create a tougher environment not only for us, but for our cars too.
The good news is that you can carry out most basic car maintenance checks yourself, saving you time and money.
Read on for our eight-point action plan to help you avoid a breakdown and stay on the right side of the law this winter.
1) Tyres
Worn tyres are a safety hazard at any time, but in winter the accident risk is even greater. You could be fined up to £10,000 (£2,500 per tyre) and receive 12 penalty points on your licence for driving with illegal tyres.
Check all four tyres for damage and tread depth regularly and keep them pumped up to the correct pressure. Legally, the tread depth must be at least 1.6mm but, for peace of mind, 2-3mm is recommended.
You may even want to invest in a set of winter tyres, particularly if you live in a rural or hilly area. They have deeper treads and softer rubber to give your car more traction in cold conditions and on loose surfaces.
Tests have found that cars braking at 60mph on a wet road at 5°C stop five metres shorter (equivalent to more than one car length) when fitted with winter weather tyres.
Take a look at our guide to find out more about winter tyres.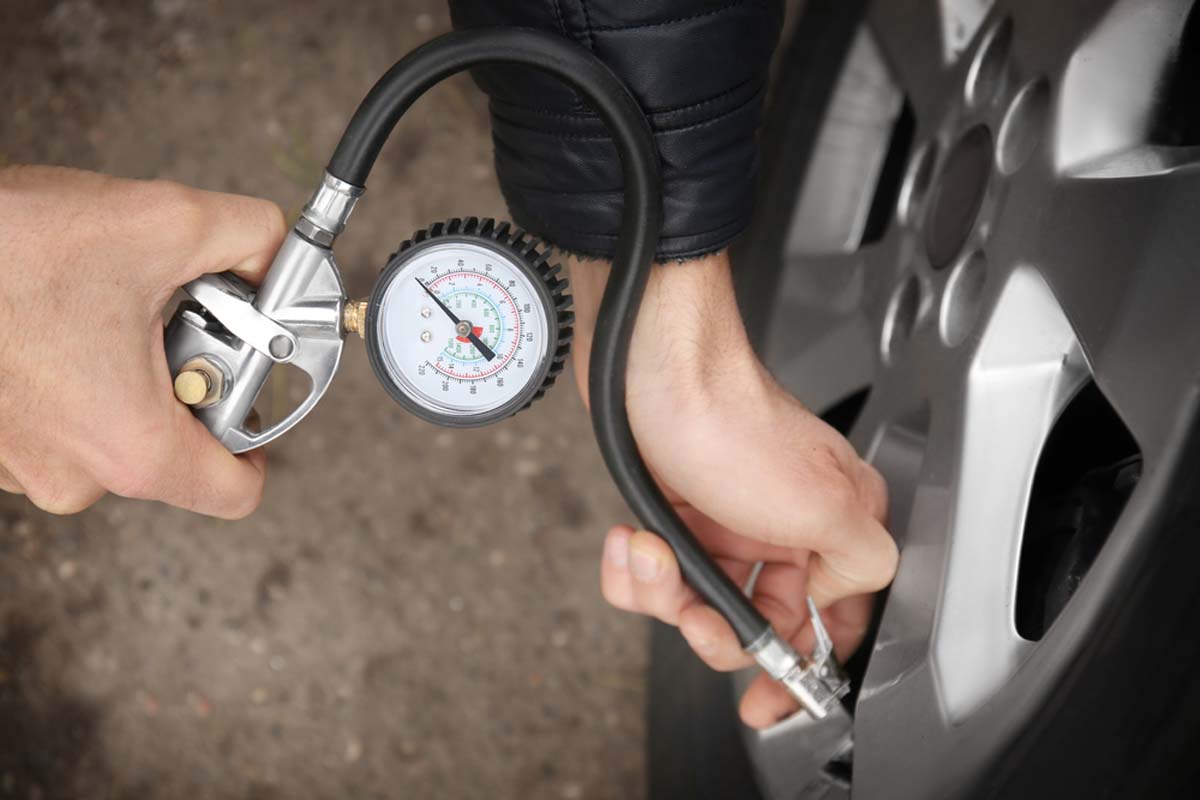 2) Coolant
Without the correct mix of anti-freeze, sub-zero conditions can cause serious damage to your car's engine. Check the level regularly and make sure the correct water/anti-freeze mix is maintained. The mix is usually 50/50, but it's best to check your car's manual. Ideally you want the protection level to be as low as -25°C.
Safety tip: please only check and top-up your coolant when the engine is cool.
3) Lights
We've all seen motorists driving with defective lights – something which is both against the law and unsafe. Legally, all your car's exterior lights must be operational – that's everything from the headlights to indicators, and even the number plate bulb.
Check them regularly, and if you can't test them all yourself, ask a friend or family member to help you check them. It's also worth cleaning the lenses regularly so that you can see and other road users can see you.
4) Wipers/washers
Faulty wiper/blades and washers are one of the most common reasons for an MOT fail. Legally, you must ensure that they are all working correctly, and the windscreen is not chipped or cracked.
Make sure the wiper blades are clean and don't leave smears and streaks. Don't be tempted to top-up your washer reservoir with water and a dash of washing-up liquid during the winter. Invest in washer fluid capable of withstanding temperatures of at least -15°C so that you can keep your windscreen clear and clean whatever the weather.
5) Engine oil
To avoid engine damage and a potential breakdown, check your engine dipstick regularly and keep the oil topped up. And remember, too little or too much oil can both cause engine problems. Keep an eye out for leaks too.
Aim to change your oil and filter every year (usually at the annual service) and don't ignore any warning signs. The worst-case scenario is that the engine will seize up, which could end up costing thousands to rebuild or replace.
Finally, don't just buy the cheapest engine oil. Check your car's manual for the correct type (e.g. 5w30 or 10w30) and buy a reputable brand.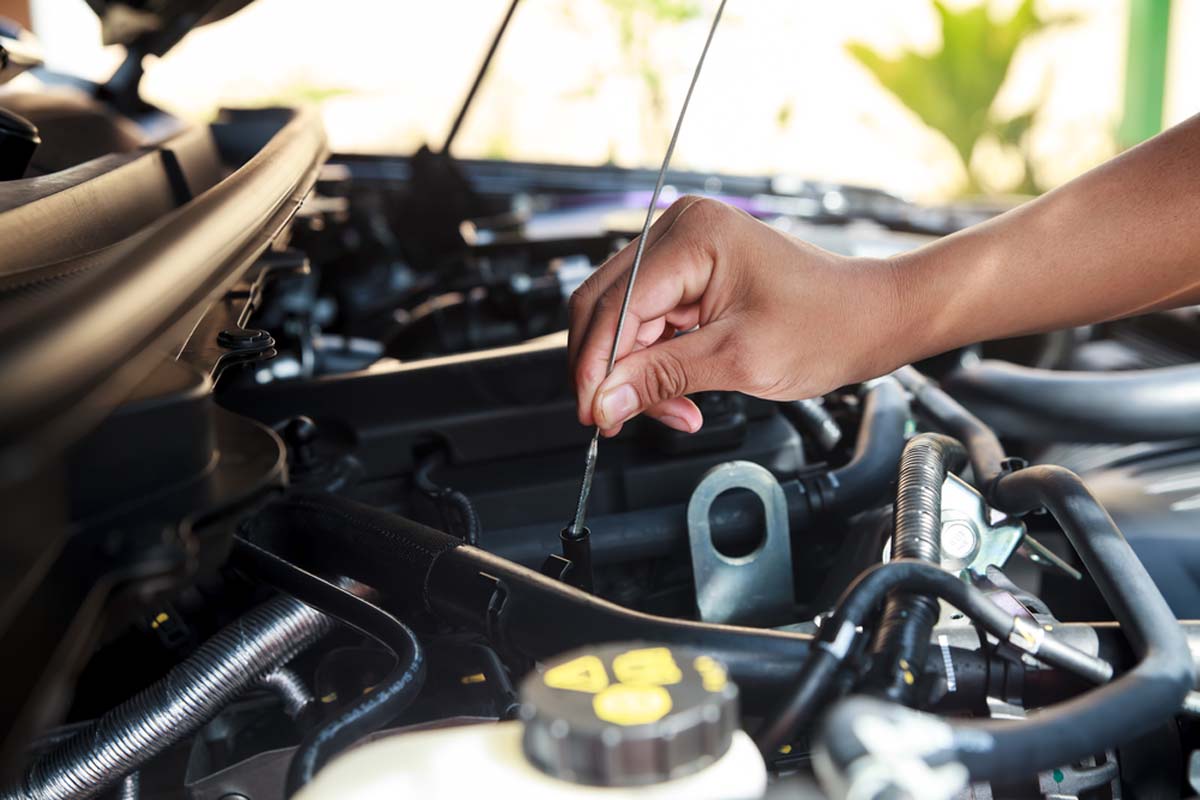 6) Brakes
It's essential that your brakes are working at their peak level during the winter because roads are wetter and more slippery than at any other time of the year.
Some garages and tyre fitters will carry out a free brake test and the technicians will look at your car's brake pads, shoes, callipers, hoses, discs and handbrake linkages.
7) Battery
Flat batteries are the biggest cause of breakdowns during the winter. Heaters, demisters and lights are used more, causing strain on the battery, while short trips often don't give the engine and alternator enough time to recharge the battery. Cold weather can also have an adverse effect on batteries, making them less efficient.
The worst-case scenario is that your battery won't have enough power to crank your engine and start your car. One of the most basic things you can do is to try to take a longer journey every so often to charge up your battery.
You might also consider investing in a battery charger and jump leads, to cover you should the worst happen. And it might sound obvious, but make sure you switch off your lights (inside and out) and remove items plugged into USB and 12v sockets when you arrive at your destination.
Finally, it could be worth getting a professional to check your car battery. If it's close to the end of its life, the start of winter could be good time to replace it.
8) Bodywork
Treating roads with salt and grit is essential during the winter, but they can seriously damage your car – affecting the paintwork and alloy wheels – and cause corrosion. Prevention is better than cure when it comes to keeping rust at bay, so it's worth washing and waxing your car before the weather worsens.
Jet washing your car regularly throughout the winter is a good idea, paying particular attention to wheel arches and the underside. You might also want to consider buying a good quality cover if your car is left outside all winter.
If you haven't got the time to carry out checks or basic car maintenance yourself, consider heading to your local garage or tyre fitter – many of which offer special winter checks covering all the above tips.
If you're a classic car owner, take a look at our guide on how to store your pride and joy over the winter. And when you're happy that your car is in the best health possible ready for winter, take a look at our winter driving tips to make sure you're driving safely too.  
I'm an experienced journalist, digital editor and copywriter, now specialising in motoring. I'm editor of Automotive Blog and have worked across the media in newspapers, magazines, TV, teletext, radio and online for household names including the BBC, GMTV, ITV and MSN. I've produced digital content in the financial sector for Lloyds Bank, Nationwide and the Money Advice Service. I'm married with two children and live near Bath in Somerset.