Maybe it's your first time buying a house and you've no idea what steps are involved or perhaps you're moving on to a new home and need a refresher. 
Either way, we've teamed up with Purplebricks to bring you our guide to the process of buying a house.
1. Work out your budget
First things first, you need to figure out what you've got available to you as a deposit, and how much you can afford to spend each month on your mortgage. 
Angela Wallace, Divisional Sales Director for Purplebricks, said: "Before you start looking for your next home ensure your finances are in place. If you're selling a property in order to buy the next one, at least have a valuation on yours so you can tie this in with your borrowing capabilities."
When working out your budget, make sure you take into account what you'd do if your financial situation or interest rates change, and above all don't overstretch yourself. Don't forget to take into account any fees, including mortgage fees and Stamp Duty or Land Transaction Tax (depending on where in the UK you live).
There's a Stamp Duty holiday in place at the time of writing (November 2020), and this will apply until the end of March 2021. Read more in our article: Coronavirus recovery plan: how will it affect you? 
You might also want to check your credit report at this stage. It's useful to have an idea of your credit score, and make sure there aren't any errors, as lenders will look at this when considering your mortgage application.
2. Find your dream home
Once your finances are in order, you're ready to start the exciting bit – house hunting. Home search sites such as Rightmove and Zoopla are a great place to start looking. 
Angela said: "Before viewing a home, do some research on the local area. Where are the nearest shops? Is there a park or green space nearby? How far is the local school? If the house is in an area you aren't familiar with, you might want to have a walk around first to get a feel for the place."
Also keep an eye on what planning permissions have been granted nearby. Is work about to begin two miles away on a 1,000 property housing development?
Chat to local estate agents so they know what kind of home you're looking for and what your budget is. That way they can let you know as soon as they get suitable properties. 
If you find a house you like, get as much information as you can from the seller. While there's no guarantee they'll tell the truth when you ask a question, you may have a good idea if they're lying. MoneySavingExpert.com lists 20 questions you should ask. 
Angela added: "With social distancing and other restrictions in place for the foreseeable future, moving home is now a very different experience. If you can't view a property in person, then ask if the agent or seller will give you a virtual viewing instead. Over the past few months, virtual viewings have become more popular and we've seen a number of sales from virtual viewings where buyers have never even set foot inside the house. 
"In the first instance a virtual viewing will let a buyer register their interest without putting themselves at risk (or having to travel to the property) meaning the first physical viewing is essentially a second viewing. This saves everyone time."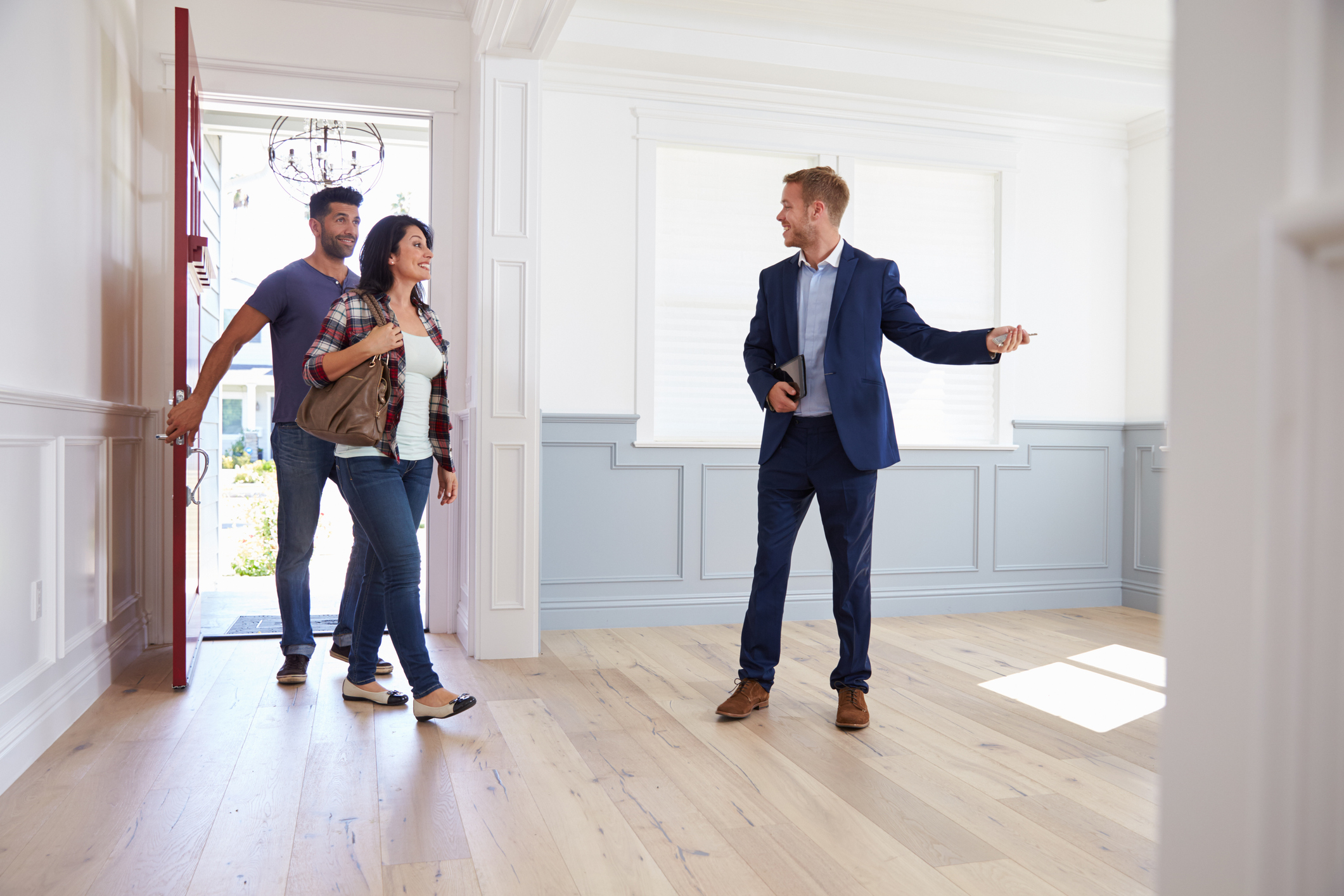 3. Make an offer
Making an offer can be tricky, as it can be a careful balancing act between getting the best price you can and getting your offer accepted quickly enough that you don't lose out to another keen buyer. But Angela advises: "Don't ever make an offer in haste; be confident and sure that it's the right home for you." 
"Once you've found a house, ask the estate agent how much interest there has been in the property and how motivated the seller is. This will help you understand if they're holding out for the best price or if they've already offered on something else. It may help with your negotiations, especially if there are a number of interested buyers." 
The most important thing is to keep your budget in mind at all times. If a number of people are interested in the same house, offers may go above the asking price, but don't be tempted to try to overstretch your budget because you fall in love with a particular house. 
4. Find the right mortgage
When it comes to finding the right mortgage, you have two main decisions to make:
Do you want a repayment mortgage or interest-only? The latter is pretty hard to come by, and you'll need a separate payment plan to pay off the loan as your monthly payments only cover the interest
Are you going for a fixed rate deal or variable? The former offers more peace of mind as you know your monthly payments won't increase if interest rates do, but you also won't benefit if interest rates drop
As with anything else, you're more likely to get a good deal if you shop around, so don't just go to your bank. A qualified mortgage broker can be really useful in helping you with the legwork – read more about working with a broker. 
5. Arrange a solicitor
Specialist property lawyers called conveyancers look after the buying and selling of houses, and finding a good one can make your experience that bit easier and less stressful. They handle the legal paperwork, organise the Land Registry and local council searches, draft the contract and take care of the exchange of money.
It can be a good idea to do your research while you're still house hunting so you know who you want to work with when the time comes. That way you won't have to rush the decision and potentially end up working with the first solicitor you find. 
"Check completion times with solicitors to avoid disappointment as it's currently taking longer from sale to completion because of how busy the market is," Angela advised. "Work closely with the solicitor to give them everything they need to process the transaction."
6. Organise a survey
Your lender will carry out a valuation survey on the property, but you should arrange a property survey to make sure any potential issues are uncovered before you go through with buying the house. The survey results can also be used to renegotiate the price you're paying. 
"One of the main reasons people pull out is when a survey highlights something unexpected," Angela explained. "For a property older than 10 years, it might be worth getting an additional survey over and above the mortgage valuation. A homebuyer report will cost around £500, but it's well worth the investment."
The three types of property survey are:
RICS condition report: The cheapest and most basic survey, it's a good option for new-builds and conventional homes in good condition. You'll get no advice or valuation with this survey 
RICS homebuyer report: A more thorough survey that looks both inside and outside the property, offering advice and a valuation. Suited to conventional properties in a decent condition
Building or structural survey: The most in-depth survey, it's particularly useful if you're buying an older home or one that could need repairs
If your survey finds any serious or potentially costly work needs to be carried out, this is the time to get quotes from reputable tradespeople. It's a good idea to get a second opinion, then you can take this to the vendor and either ask them to fix the issue before completion or take the repair cost off your offer. 
7. Agree a completion date
At this point you should have your mortgage offer and your solicitor should be updating you on the results of the searches. Assuming everything is ok, the next step is to work out a completion date that works for both you and the seller. 
If you're in a chain, there might not be much room for flexibility, so try to cooperate as much as you can with the seller (and hope they do the same). 
At this point, you're almost ready to exchange contracts. That's when you'll need to get your deposit to your solicitor, so make sure it's easy to get your hands on, and not spread between multiple accounts.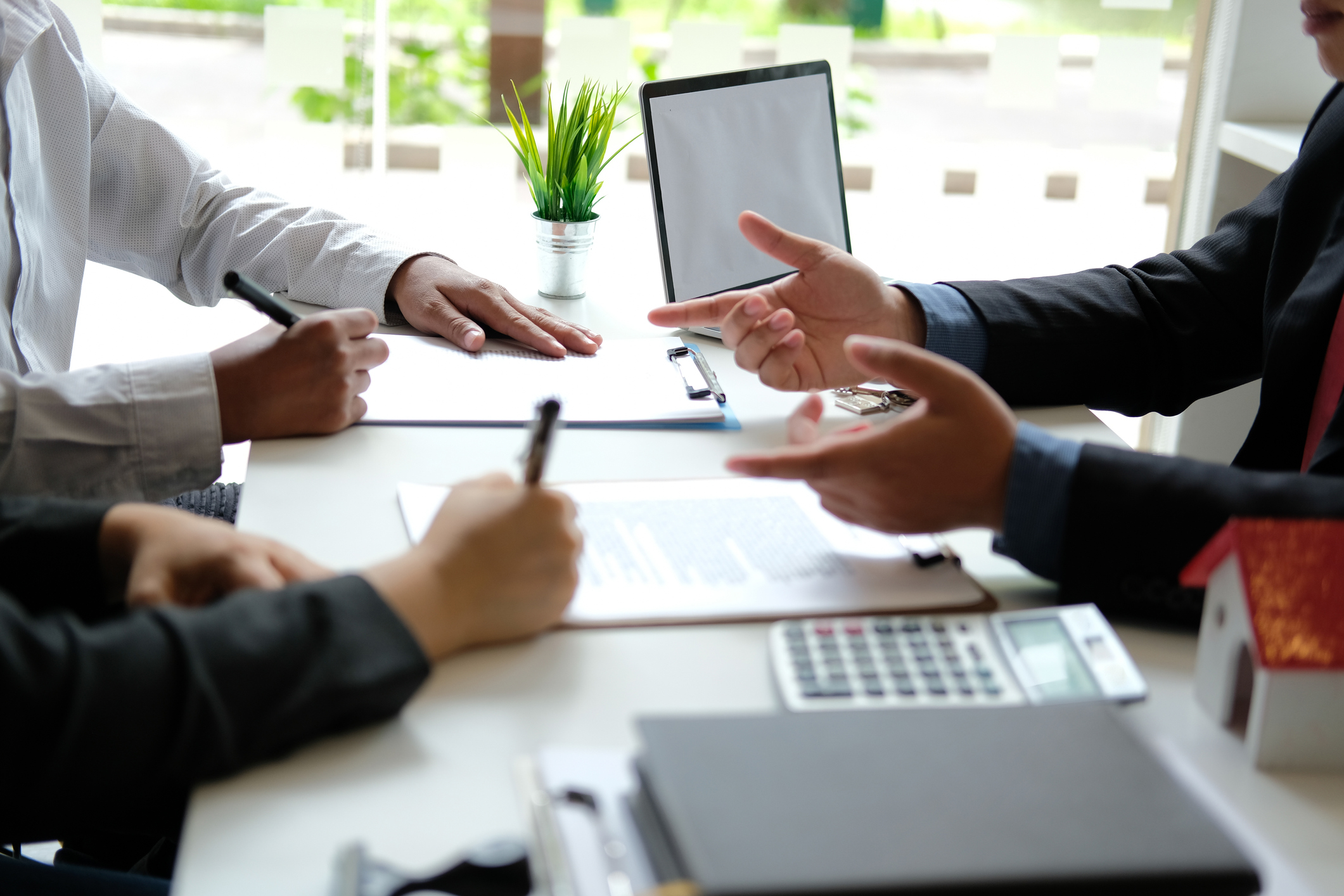 8. Exchange contracts
This is the point when your solicitor and the seller's solicitor swap signed copies of the contract. It's a big milestone, so you can relax safe in the knowledge that there's only a small amount of paperwork left before you get your hands on the keys to your new home. 
When you exchange contracts, you and the seller are committed to the deal. If you pull out after this stage, you'll lose your deposit. So if you have any concerns at all, make sure you iron them out before exchanging contracts. 
9. Completion
A few things happen before you're free to go and pick up the keys to your new home. Your solicitor will send you a completion statement, detailing the money owed to them. They'll also do a couple more searches, to check you're not bankrupt and the house is still owned by the seller. 
Your solicitor will also arrange for you to sign the transfer deed, and then request the money for the house from your lender. They'll then send this to the seller's solicitor and receive the title deeds. You'll pay any stamp duty, the sale will be registered with the Land Registry (or equivalent), and your new home is officially yours!