Drivers and pedestrians are equally unsure about the different kinds of pedestrian crossings and their rules.
According to the Department for Transport, 6,161 pedestrians were killed or seriously injured in the last reported year (to June 2022), a rise of over 30% compared to the previous year.[1]
This equates to nearly 17 a day, meaning pedestrians are one of the most at-risk groups on UK roads.
We've dealt with 2,318 claims in the past five years where a motorist has hit a pedestrian.
So why might this be happening?
Crossings
Consumer research conducted by Atomik Research on our behalf, combined with public data, found that misunderstanding pedestrian crossings is part of the problem.
We started by asking people about the different types of crossings:
18% of people surveyed incorrectly identified a zebra crossing
57% couldn't identify a pelican crossing
89% couldn't recognise a toucan crossing
91% couldn't identify a puffin crossing
If this applies to you, read our guide below.
Understanding pedestrian crossings
Zebra crossing
A zebra crossing is made of white stripes across the road with flashing orange lights on poles at either side.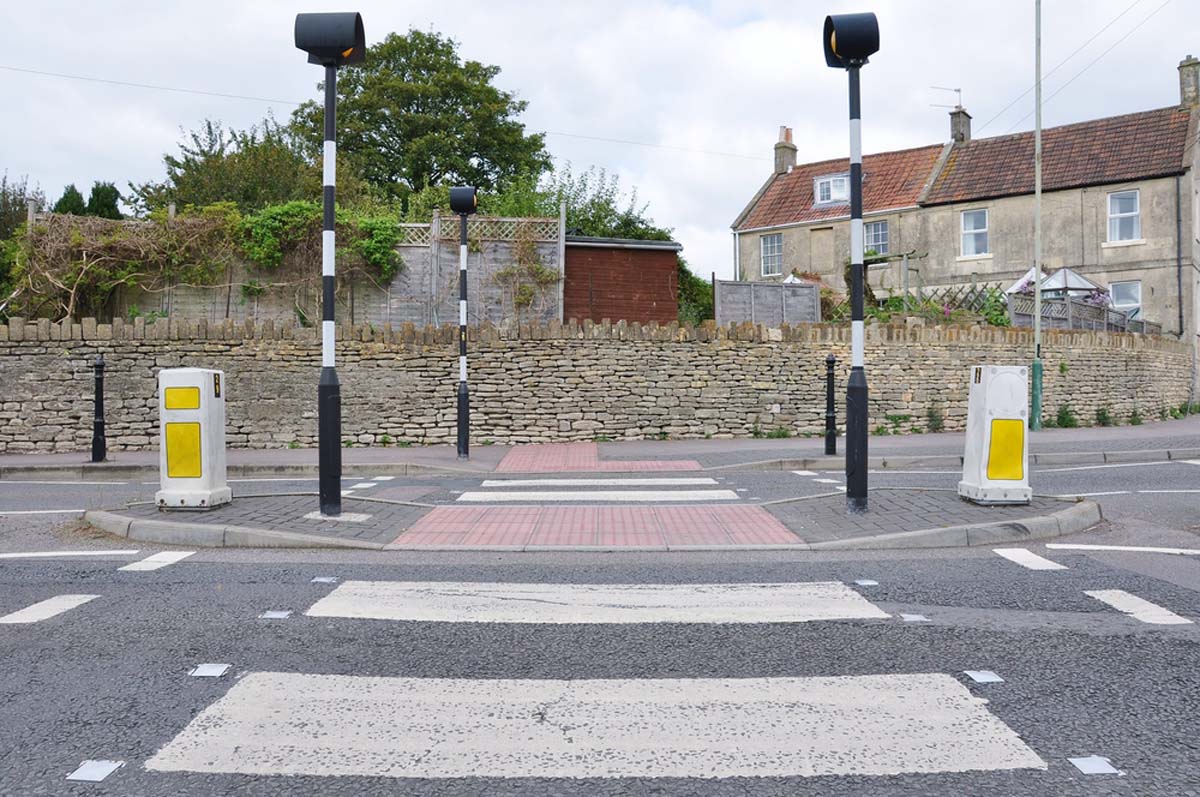 Pelican crossing
This crossing uses traffic lights. The pedestrian presses the button, and the traffic lights change to red for a set time. The green man lights up, indicating pedestrians should cross.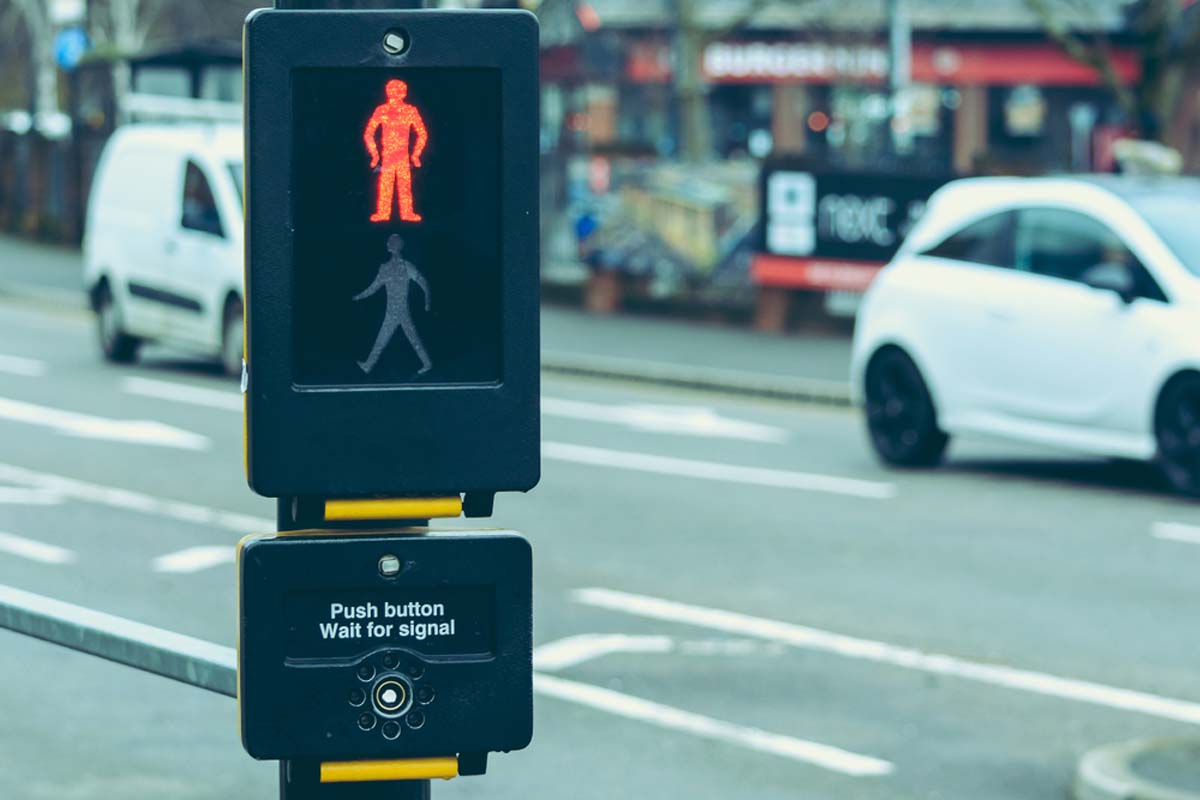 Puffin crossing
This works in a similar way to a pelican crossing, but instead of the traffic lights changing for a set amount of time, sensors control how long the lights stay red. More pedestrians mean it'll stay red longer.
Likewise, if a pedestrian presses the button but then walks away, the sensors recognise this, and the traffic lights won't switch to red and stop the traffic.
Toucan crossing
Cyclists are supposed to use toucan crossings. They're like a pelican crossing but slightly wider. Cyclists can use it alongside pedestrians without having to dismount.
How misunderstanding impacts drivers and pedestrians
Unsurprising given the figures above, misunderstanding impacts drivers and pedestrians, leading to dangerous behaviour and accidents.
In fact, 13% of drivers admitted to having an accident or near accident with a pedestrian at a designated crossing.
See our video below for the type of driving and pedestrian behaviour that can lead to danger:
Driver behaviour
These stats are for drivers who had an accident or near-accident near a crossing:
40% of those stated the pedestrian stepped into the road without looking
15% said they didn't see the pedestrian
14% confessed to being distracted by their phone
43% of pedestrians blamed the driver for going too fast and in more than half of cases, the driver didn't stop
Pedestrian behaviour
These stats are for pedestrians who had an accident or near-accident near a crossing:
almost 56% of pedestrians said they ignored crossing signals
8% admitted they didn't look properly
7% revealed they were distracted by their phone
What about near misses?
We also researched near misses, with one-in-five pedestrians (20%) revealing they have had an accident or near miss at a crossing, with the most common cause cited as the driver failing to stop (57%) or the driver going too fast (43%).
Despite the obvious risk, over half (56%) of those surveyed admit they ignore pedestrian crossing instructions when on foot, while 31% of drivers admit to being an 'amber gambler' by driving through amber lights.
Young drivers aged between 18-34 are most likely to disobey the rules while driving (43%), compared to 18% of over 65s.
How many people have had pedestrian crossing penalty points?
A Freedom of Information request to the DVLA uncovered that 6,529 drivers had penalty points on their licence after contravention of pedestrian crossing regulations.[3]
Of those with points on their licence, motorists aged 33 were the worst offenders.
How the Hierarchy of Road Users impacts things
The Highway Code establishes a Hierarchy of Road Users. Only 35% have heard of it – 40% of drivers, 20% of non-drivers.
A good way to test your knowledge of this hierarchy is to answer this question: if a pedestrian is standing at a zebra crossing, do you have to stop for them?
70% of drivers think you must always stop. 21% think it's only if a pedestrian has started to cross, while 8% think they don't have to stop.
For non-drivers, 56% think the driver always must stop, while 27% believe it's only if the pedestrian has started to cross. 17% think the driver doesn't need to stop.
The Highway Code says this:
"Wait until traffic has stopped from both directions or the road is clear before crossing. Drivers and riders should give way to pedestrians waiting to cross and MUST give way to pedestrians on a zebra crossing.."
Where we have seen the most accidents involving pedestrians
Despite the number of instances falling during the pandemic, over the last five years, we've dealt with over 2,300 claims where a pedestrian has been hit by a driver, with 77% involving adults and 23% involving children.
Based on the address of the policyholder, drivers in Leeds reported the highest number of incidents involving a pedestrian to us in the last five years, followed by Cardiff in second place.
| | |
| --- | --- |
| Rank | Location |
| 1 | Leeds |
| 2 | Cardiff |
| 3= | Cornwall |
| 3= | Kirklees |
| 3= | Wandsworth |
| 3= | Wiltshire |
| 7 | Rhondda Cynon Taff |
| 8= | West Lothian |
| 8= | Wirral |
| 10 | South Gloucestershire |