Every month, the Society of Motor Manufacturers and Traders (SMMT) publishes the official list of best-selling new cars in the UK, but the identity of the most popular second-hand models is a bit more of a mystery.
Thanks to the AA's used cars website, we now know which pre-owned cars are the most popular, based on vehicles added to and removed from the site.
As you'll see, it doesn't necessarily follow that the best-selling new cars become the most popular used cars. For instance, the Volkswagen Golf and MINI are missing from the second-hand Top 10 below.
 "The rise of car finance products ensures that customers are more regularly upgrading to new cars, meaning the flow of nearly new vehicles into second-hand dealerships has boosted the value and quality of stock on sale," said James Fairclough of AA Cars.
Top 10 most popular used cars 2018
1) Ford Fiesta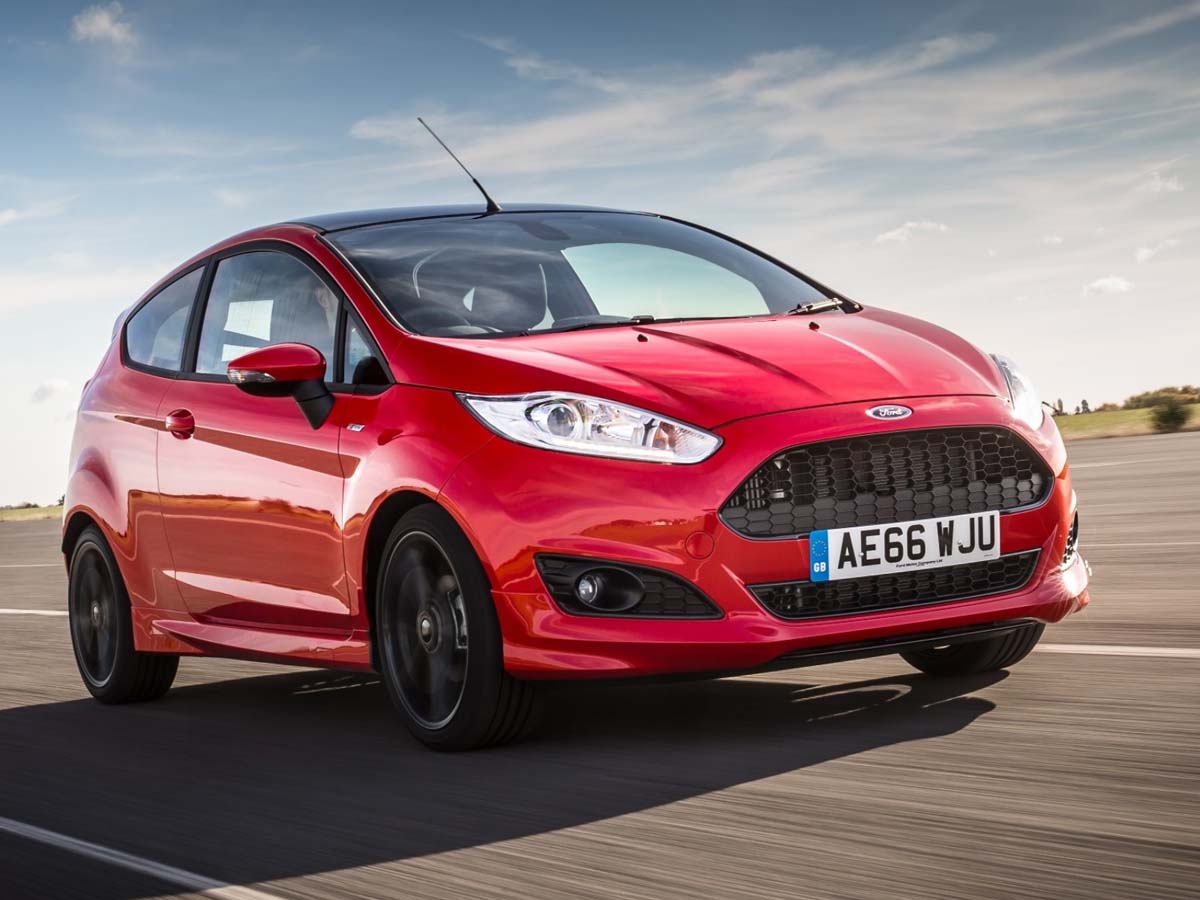 It's no surprise to find that Britain's best-selling car ever is also the most popular used vehicle, according to AA Cars. The seventh generation model was launched in 2017, so now is an excellent time to buy late used examples of the outgoing model (pictured), which look similar and are still cracking cars.
Go for the 1.0 EcoBoost (100 or 125PS) petrol engine in Zetec or Titanium trim if possible. With sharp steering and excellent grip, the Fiesta has always been one of the most engaging cars in its class to drive. An all-new Fiesta costs from £13,715, but you can pick up a second-hand car with low mileage from 2016 for as little as £6,000.
2) Vauxhall Corsa
Launched at the end of 2014, the Mk 4 Vauxhall Corsa was the fifth best-selling new car in the UK in 2017. It may not be as fun to drive as the Ford Fiesta, but it is spacious for its size, comfortable, good value for money and boasts low running costs.
We'd recommend going for a version with the lively 1.0-litre petrol turbo, but the 99bhp version of the 1.4 petrol turbo is also worth considering. Priced from £11,250 new, low mileage examples from 2016 are available for less than £5,000.
3) Ford Focus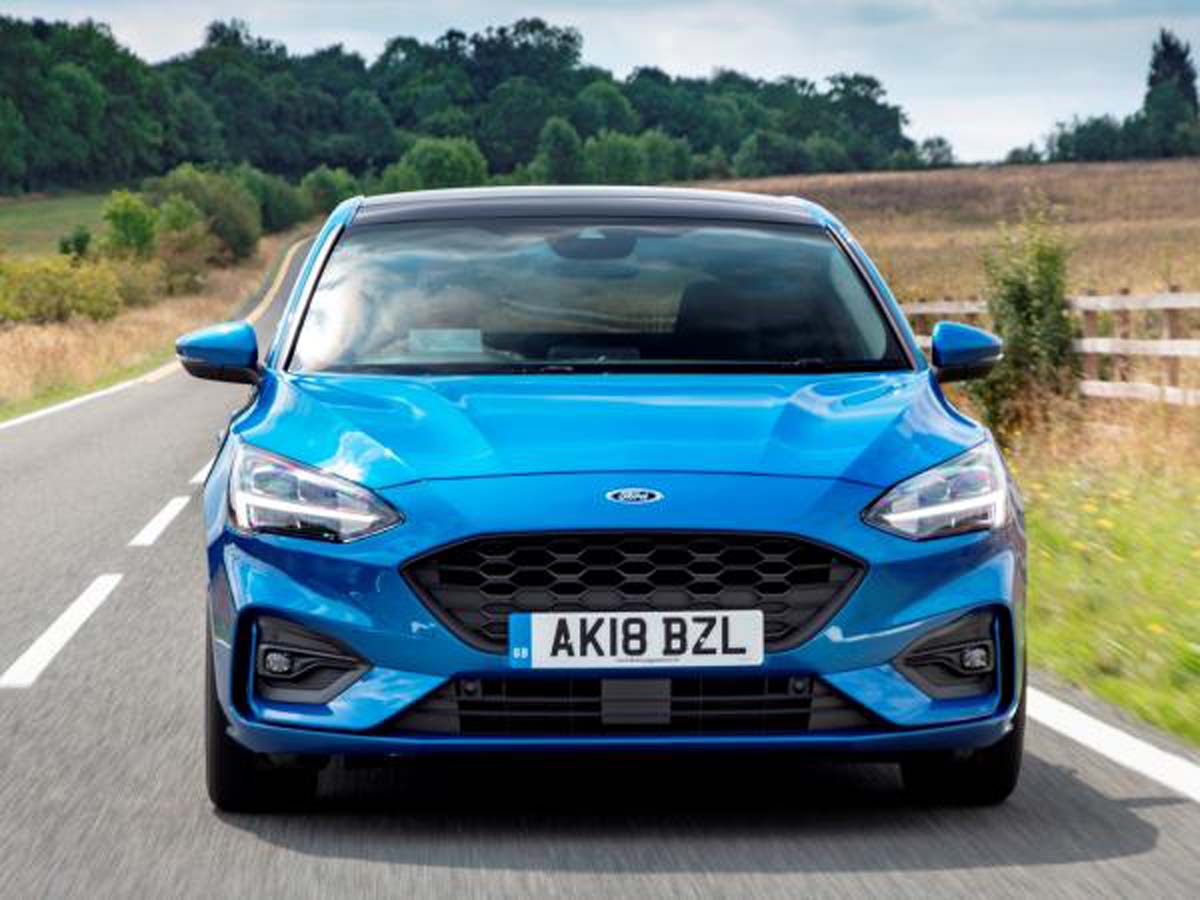 One of Britain's best-selling cars every year since the Mk 1 was launched in 1998, the Ford Focus combines good looks, fun handling, practicality and a wide choice of efficient engines. The all-new Focus has just been launched, so now could be a great time to get late examples of the outgoing model (pictured) at a great price.
We'd recommend the 1.0-litre 125 EcoBoost petrol unit in Zetec trim. A new Focus will set you back from £20,140, but you can pick up a really nice used car with low miles for around £8,000.
4) Vauxhall Astra
Good-looking, practical, comfortable and value for money, the current seventh-generation car (2015-) is the best Astra ever boasting a combination of economical engines and enjoyable driving experience.
We'd opt for the eager 1.0i petrol turbo (104bhp) which is a great all-rounder, managing 0-62mph in 10.5 seconds, 60.1mpg fuel economy and low 107g/km CO2 emissions. Priced from £17,120 new, you can drive away in a 66-reg low mileage Astra for as little as £7,000.
5) Nissan Qashqai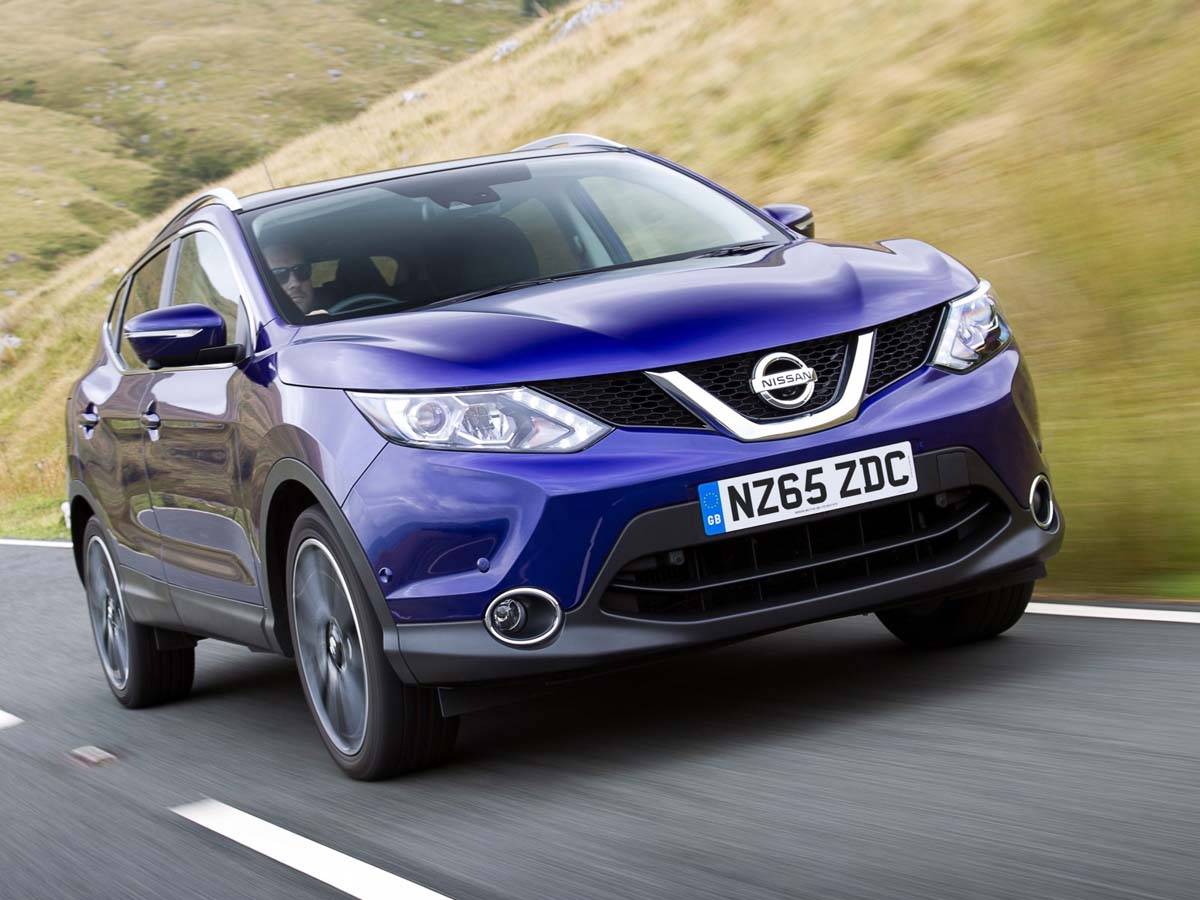 The car that created the crossover sector in 2006, the Nissan Qashqai's blend of SUV looks, commanding driving position and practicality has proved to be a winning combination with families.
Now in its second generation (2013-), it looks better than ever, and there's a great engine choice - the 1.2 DIG-T turbo petrol is a good little unit, while the 1.5 dCi diesel is capable of 74.3mpg.
The new Nissan Qashqai range starts at £19,300. Buy used and you can grab a 2015 car with low miles for less than £10,000.
6) Mercedes-Benz C-Class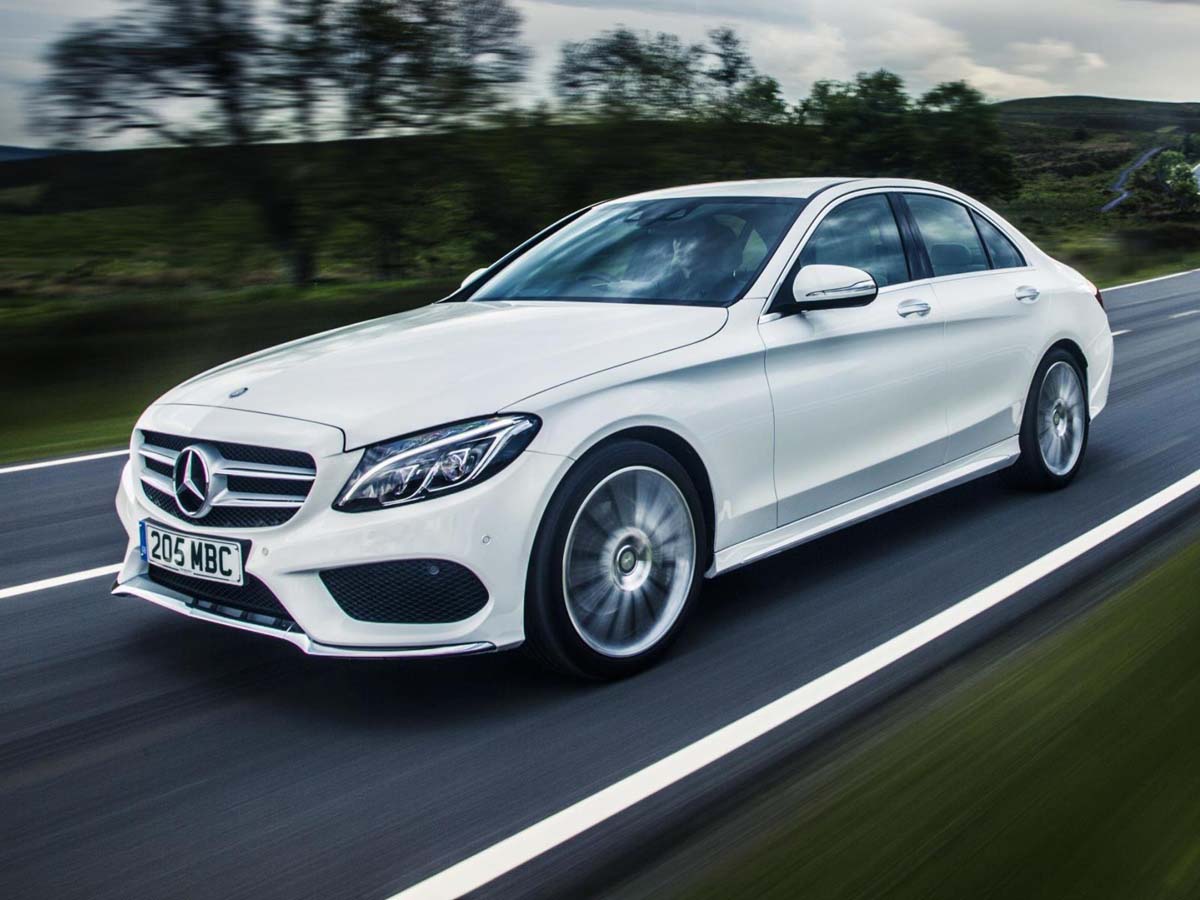 The fact that a premium car features in the Top 10 most popular used cars is a reflection of the way car finance deals with manageable monthly repayments have made expensive models more accessible.
Winner of the prestigious 2015 World Car of the Year Award, the Mercedes-Benz C-Class really is a class act. The latest version is more efficient, better-equipped and luxurious than ever and makes a great upmarket second-hand car choice.
The C-Class was the 10th most popular new car in the UK in 2017, and while a brand new one costs from £32,120, low mileage saloons from 2015 can be bought for less than £13,000.
7) Nissan Juke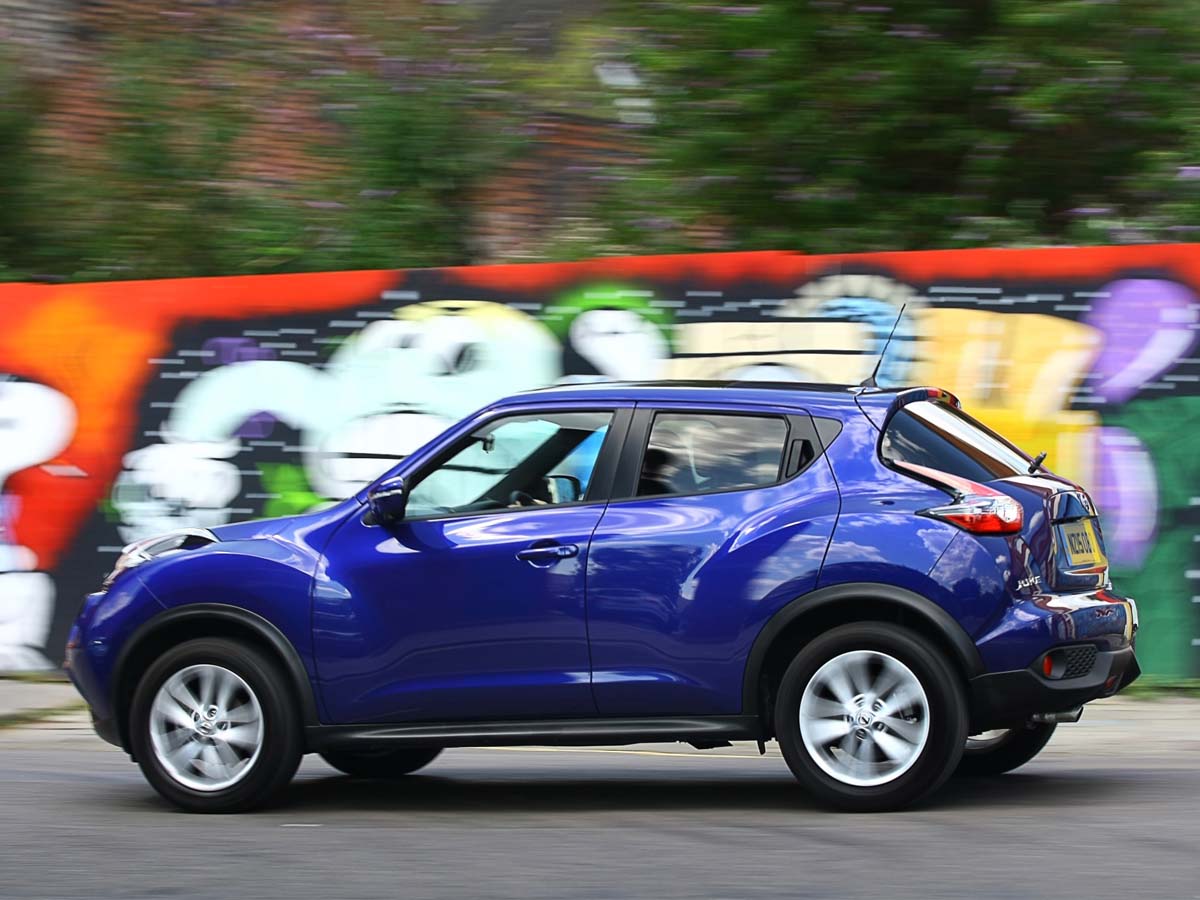 Nissan claims to have created the small crossover sector with the Juke when it was launched in 2010. Its quirky looks may still divide opinion and it's not the best handling car in its class, but it's been a huge success.
Rear leg and headroom is tight for adults and the boot isn't the biggest, but if it's a commanding driving position and distinctive looks you're after, then the Juke could be right up your street.
Our engine choice would be the DIG-T 1.2-litre petrol turbo with fuel economy of 48.7-49.6mpg and CO2 emissions of 128-130g/km. The only diesel engine is the trusty 1.5-litre dCi, capable of 68.9-70.6mpg and CO2 emissions of 107-104g/km.
Starting at £15,195 new, a used Juke from as recent as 2016 with low miles could be yours for less than £9,000.
8) Fiat 500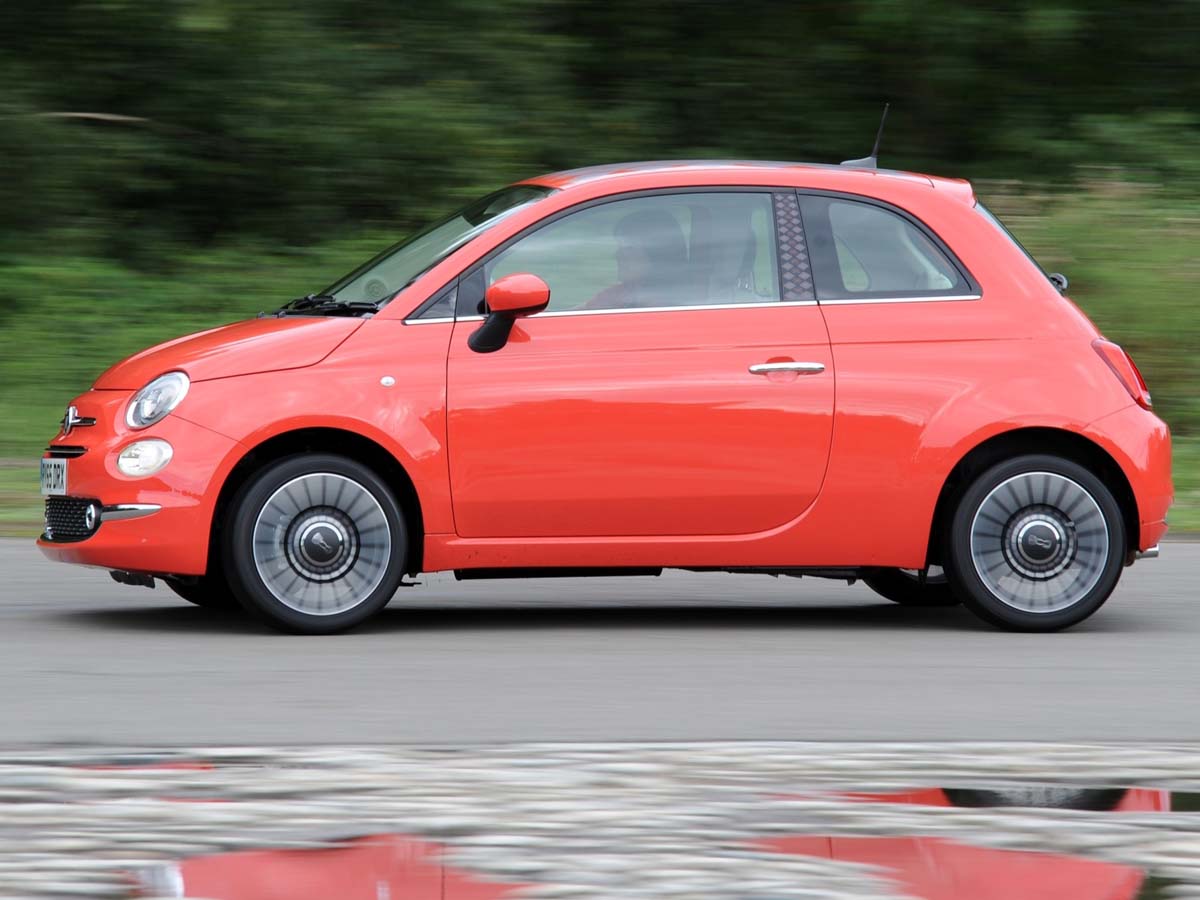 Fiat's iconic 500 didn't even feature in the UK's Top 10 new cars in 2017, but it's definitely a used car favourite with its retro good looks and fun driving characteristics.
On sale since 2007, the 500 has aged really well and it's common to see early examples on the road looking almost as good as new. Treated to a minor makeover in 2016, it's not the biggest car inside and the boot is small, but it makes a great value buy as a used car and it oozes character.
A new Fiat 500 costs from £11,810, but it's possible to pick up a 16-reg facelift car for less than half that.
9) Vauxhall Mokka
The chunky Mokka is Vauxhall's entry in the highly competitive compact crossover sector, up against the likes of the Nissan Juke, Renault Captur and Peugeot 2008.
Originally launched in 2012, it was treated to a facelift in 2016 and branded the Mokka X. We recommend the 138bhp 1.4-litre turbocharged petrol, engine, which offers a good blend of power and economy.
A new Vauxhall Mokka X costs from £20,035, but 2016 examples are available for as little as £10,000.
10) Mercedes-Benz A-Class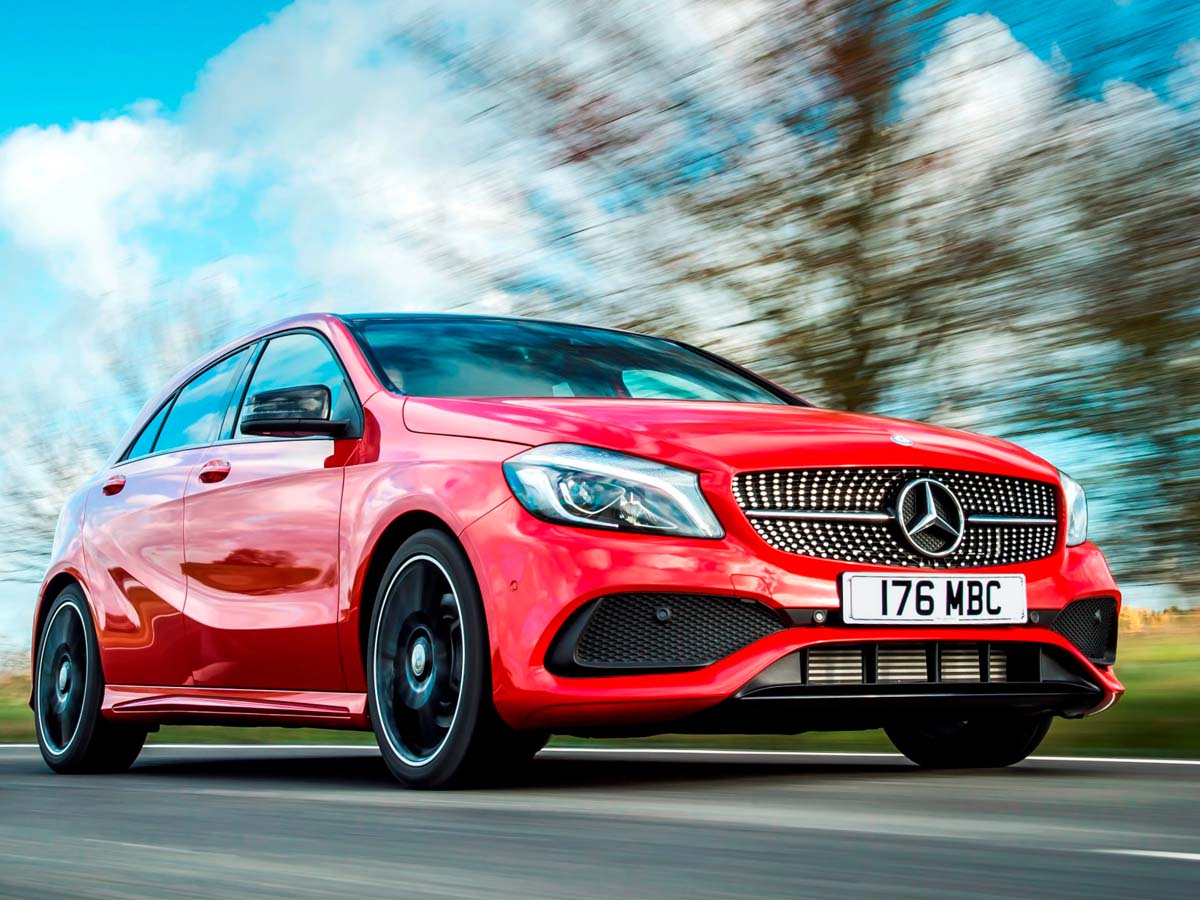 The fourth-generation Mercedes-Benz A-Class has just been launched, so now could be a great time to pick up a bargain version of the outgoing car (pictured) if you're looking for a classy hatchback with serious badge appeal.
Sleek and sporty, the line-up for the stylish baby Merc includes the economical A 180 d which has a claimed fuel economy of 80.7mpg and CO2 emissions of just 89g/km.
The all-new A-Class is priced from £22,850, but three-year-old examples with low mileage can be bought for half that.
A car can reveal a lot about the person who drives it - from their favourite hobbies to how likely they are to drive too fast. Find out what your car says about you