The number of people who count their 'home business' as their main source of income is four times higher than just two years ago, as an increasing number of people work from home.
1.6 million people now regularly work from home *
One in four people would move jobs if they weren't allowed to work from home **
45% of millennials want the option to work from home
Having the wrong insurance policy in place could prove costly for employees
Not disclosing your home as a place of work could invalidate your insurance
Company Directors most likely to use their home for work 
45 to 54-year-olds most likely to work from home
There's been a four-fold rise in home businesses since 2016 
If you're one of the many people who work, or run a business from home it's important to make sure your insurance covers you, your home and any equipment you need, in case of damage, loss or theft.
Thanks to an ever-evolving digital world, there are now 1.6 million people in the UK who regularly work from home with people switching office desks for their kitchen tables. And one fifth of employers believe their workforce is happier and more productive as a result of remote working.
Is working from home covered by my home insurance?
Every insurer is different so check what yours considers as business use. Business use is often deemed to be anything done from home in a continued or repeated way for monetary gain.
In general, your standard home contents insurance policy would not provide enough cover for working from home. It's important to check your policy documents and find out what you're covered for, if you require additional cover, you should speak with your insurer to see if they can offer you this.
Do I have to tell my insurer I work from home?
In short, yes. You may not need additional cover, but it's best to check - if the worst were to happen, you could be left uninsured because you've invalidated your policy. You'll need to inform your insurer what your work situation is. If your work situation changes in the middle of a policy, make your insurer aware as not doing so could invalidate your insurance.
Find out more about the surprising ways you can invalidate your home insurance.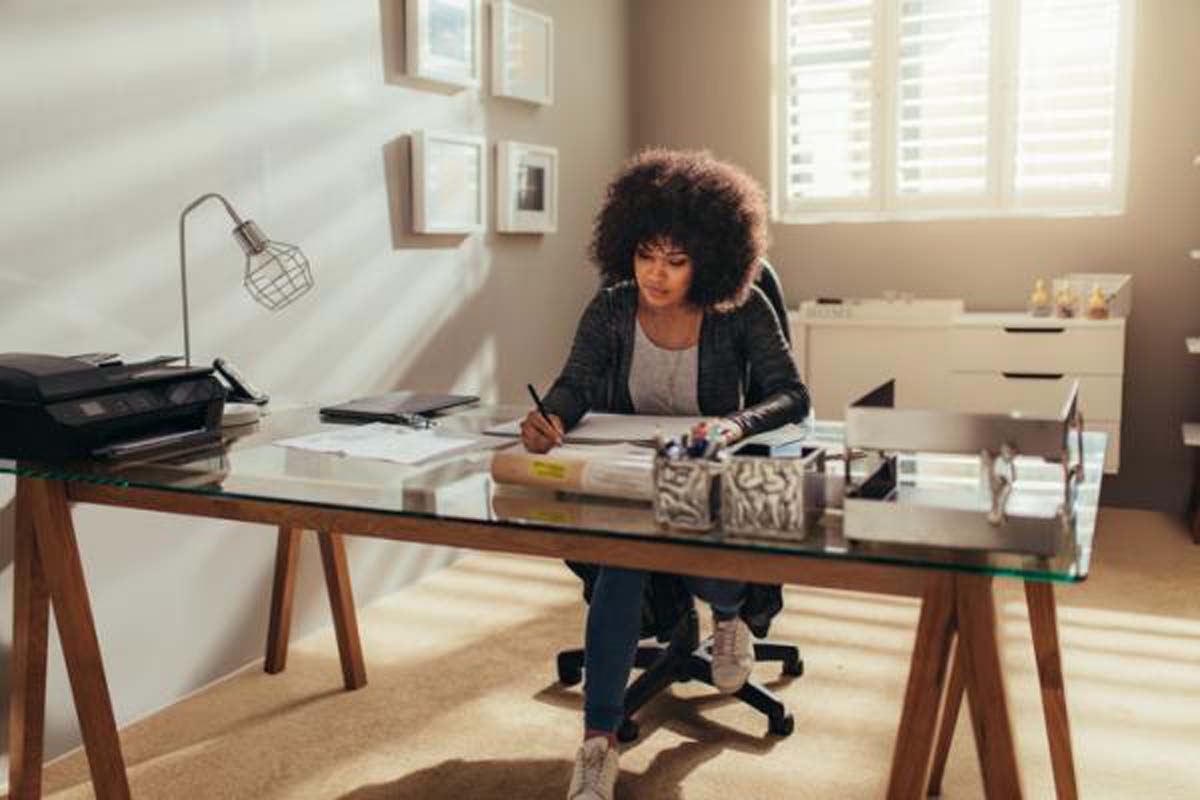 Noel Summerfield, Head of Admiral Home Insurance, says: "In recent years there have been an increasing number of people from all professions working part of full-time from within the four walls of their own home.
"Flexible working has become more common, and the rising awareness and importance of finding a comfortable work-life balance with both employers and employees has seen traditional ways and places of working change to reflect that. 
"It's important that people set the right foundations in place before they start using their home as a place of work. Having the wrong insurance in place could prove costly for everyone involved so making sure that the right policy is in place is crucial and means that people can enjoy the many benefits of working from home with the peace of mind that their property and contents – or those of their employees – are sufficiently covered."
"There is such a variety of professions and range of businesses set up from home that the only way to be sure that your existing policy covers you is to check with your insurer."
Does home insurance cost more if you run a business from your house?
Running a business from home or working from home will change how your insurer assesses your cover. You may find your premium goes up depending on the equipment you hold or if you have regular visitors to the property.
The different types of business use on home insurance
There are three main classification of home working:
Clerical business use
Business use with visitors
Other business use
Clerical business use
If you're doing regular 'office work' at home, for example regular accounts, admin or office work, this would be considered 'clerical business use' and should be disclosed to your insurer.  If you don't and make a claim, your settlement could be affected or in the worst case your insurer may decline to deal with it. 
If your usual place of work is elsewhere and you occasionally do work at home such as reading, marking or e-mails, most home insurance policies covers this, and your insurer may not expect to be told about it.
Sole traders who use their home as an 'admin hub' to complete paperwork are covered by home insurance but must tell their insurer. 
Business use with visitors
If you have visitors to your property for business purposes this may require liability insurance and your insurer will need to be notified to make sure you have the correct insurance in place.
Child minders, dog groomers and music teachers are just some examples that may fall under this.
Having visitors to your home could have a higher impact on your insurance policy because your home and contents will be regarded as 'higher risk'.
Other business use
If, like almost half (46%) of Admiral's customers who work from home, you keep stock for business at your house, your insurer may see this as an increased fire, theft or liability risk. Let your insurer know about your stock to make sure you're covered.
If your stock includes dangerous or hazardous materials you'll need to check with your insurer if this can be covered. It may require a specific insurance rather than standard home insurance.
If your insurer offers a policy to cover this, you'll also need to make sure materials are stored in accordance with regulations. In some instances, incorrect storage may invalidate your insurance. 
Your insurer may also ask if your property's been adapted.
Other insurance considerations if you run a business from home
If you're self-employed and run a business from your home, you may need to make sure you're covered by other types of insurance in order to protect yourself and your business. 
Professional indemnity insurance
You'll need this if you're offering advice to customers on a professional basis; it simply covers you for what you do. This will protect you in a situation when you make a mistake in your work. If your client suffers a financial loss as a result, you may be faced with a claim for compensation.
Public liability insurance
This covers the financial loss you may incur should a member of the public suffer an injury or have property damaged at the premises used for your business.
Tools of the trade
If you have specific or specialist items at home which enable you to do your job you may need to inform your insurer. If these are high-value items which you may also use outside of business use, you will also need to check with your insurer aware as it may be excluded and you will need specialist cover.
If you're thinking about starting your own business, take a look at six businesses you could run with a van.
Does Admiral Home Insurance offer professional indemnity or public liability insurance?
We do not provide cover for either of these. If you've already purchased or are in the process of purchasing Admiral Home Insurance and you need this cover, you'll need to source this separately.
Tips to help prevent accidental damage
Here are some quick tips to help you avoid accidental damage when working from your home:
Keep drinks away from your laptop
Keep your laptop away from the edge of the table/surface it's on
Reduce trip hazards by making sure cables are out of the way, avoiding using extension cables and avoiding leaving drinks on the floor
If you've got young children, keep your laptop out of their reach 
Don't leave your laptop or any other devices charging overnight
If you can, set up a separate work space in your home, away from other people where possible to avoid distractions
Eat away from your workspace if possible
So who is working from home?
We spoke to 39-year-old Cathy Bailey who set up her own business - Office Om - in 2015, offering well-being, office yoga and mindfulness sessions for businesses and offices in Cardiff and beyond.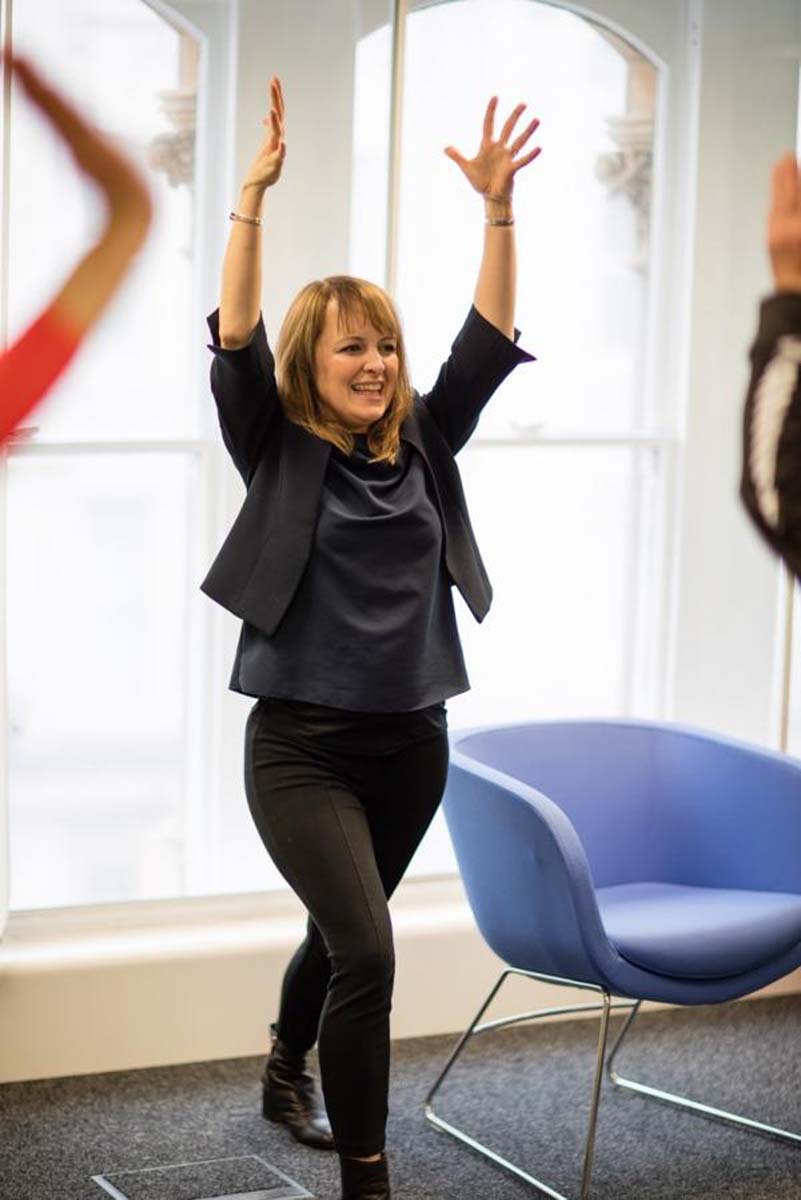 After working at a desk-based job and experiencing high levels of stress and physical pain in her wrists and neck, Cathy found the yoga classes she attended relieved both the physical and mental stress she found herself under.
Long hours and a hectic schedule made it difficult to fit many classes in. Following medical advice to move more at work, Cathy found fitting yoga into her busy work day made a massive improvement. Realising there wasn't anyone offering this, she came up with the idea to set up a business that could provide this service for people in a similar position.
"The idea was always in the background and wouldn't go away, so when a redundancy package came up when I was pregnant, I took it and started researching the idea more," she said.
"At the time, I was also training as a counsellor and after learning about ancient theories during yoga teacher training, I realised there was a huge overlap with modern psychology that could be used to help people at work. I found that movement and mindset strategies could benefit not just the physical health of people working in stressful and desk-based environments but also their mental health which can often be neglected." 
Cathy's been working from home since 2009, initially working on her idea on a self-employed basis before setting up a limited company eight years later.
"Working from home was the only financially viable way to start Office OM," she said, "The flexibility of working from home is a real bonus, especially with having young children it allows me the freedom to be where I need to be.
"I run workshops and sessions at my clients' office which means my home is just listed used for clerical and admin tasks, so my home insurance didn't change in terms of cost, but I did have to notify my insurer that I was regularly working from home. 
"Setting up my business has been an ongoing learning curve. There are always new challenges but that is part of the joy of it, I've come a long way from where I was. I had a naïve view in the early days that I would set up the website and it would be easy from there, but that's when the hard work really started.
"You have to get everything in order from the start, including home insurance, business insurance, accounts and all the legal requirements before you can really get going."
When asked what advice she would give to anyone thinking of setting up a business from home, Cathy said: "If you've got the passion and it all makes business sense, then go for it. It's so rewarding to see your ideas grow and develop, and it was the best decision I ever made."  
** One in four UK employees would change jobs for remote working options