Weeks of rubbish or garden cuttings building up during the lockdown can be frustrating, particularly if you're short of space, but insurers, councils and fire services across the country are urging people not to resort to burning waste in your gardens or outside space.
Fire services across the UK have reported surges in the number of call outs to bonfires that have got out of hand, while our Home Insurance team is dealing with three times the number of garden fire claims compared to the same period in 2018.
Not only is a bonfire potentially dangerous for the person who's lit it, but it can cause upset to neighbours having to breathe in the fumes. This was a particular issue in Edinburgh where bonfires have been banned during the lockdown in a bid to keep the air clear for those who're self-isolating. The move by the City of Edinburgh Council came after garden waste collections were suspended. 
But the same issues are being reported all around the country. 
Lisa Bryan, Prevention Manager with Northamptonshire Fire and Rescue Service, said: "In recent weeks we have seen a definite surge in the numbers of bonfires we have been called out to. They can so easily spread out of control and can have devastating consequences to surrounding property, not to mention the risk to people. We would strongly urge people not to have bonfires at home.
"Bonfires have also prompted calls of concern to the Fire Service from members of the public who spot smoke coming from bonfires in their neighbourhoods.
"I also want to emphasise the importance of not burning household waste as this can produce toxic smoke and have health implications for those nearby."
Garden fire insurance claims rising 
David Fowkes, Head of Household Underwriting at Admiral, said: "We think [the rise in garden fire claims] is down to some people being tempted to burn their garden waste or rubbish because some council waste collections have been disrupted and many tips across the UK are closed. 
"In these cases, it's all too easy for the wrong items to end up on a bonfire which can cause plumes of acrid smoke or toxic chemicals being released and even explosions.
"The last thing anyone wants to do is put any unnecessary pressure on our emergency services right now, but unfortunately fires can and do get out of control. If you're planning a barbecue or bonfire this bank holiday, take extra care and think twice about your own safety and the safety of those around you.
"Hang on to your rubbish and garden waste until it can be disposed of properly and don't be tempted to fly tip any waste either, as not only is this illegal, but can also be hazardous to other people and wildlife as well as putting extra pressure on resources which are already stretched."
So with many local authorities running reduced services - one in four recycling collections have been disrupted and only two in five local authorities are still running a normal garden waste service, with around the same number stopping garden waste collections altogether, according to figures from the Association of Environment, Economy, Planning and Transport, what are the alternatives to burning your garden waste?
Composting - If you have surplus garden waste and lots of salad cuttings and veg peelings, now's the time to start composting. Rot or compost anything that's hanging around - it's recycling in the best possible way; returning anything that came from the ground back into the ground. This beginners' guide to composting from Good Housekeeping is a great place to start. Remember, only compost green waste and fruit/veg - cooked food and dairy products need to be kept out as it could attract rats. 
Wormeries - Try using a worm composting bin to produce fertiliser and compost in no time. You can compost any cooked or uncooked food scraps - any plants or food you're growing in your garden will certainly thank you for it. 
Hot composting - If you want to add cooked food waste in with your garden waste, try a hot composting bin. They're designed to heat up to a safe temperature for cooked foods to be included. 
If you're interested in other ways to be more sustainable in your home we have a couple of great articles to help you get started:
BBQ and fire pit safety 
As well as bonfire concerns, there's also been a surge in garden fires due to BBQs and fire pits. 
There's no doubt the Coronavirus lockdown is driving those fortunate enough to have a garden to spend as much time in their outdoor space. Combined with the unseasonably good weather we've been having - and that's forecast to continue for at least the next week - getting the BBQ out seems like a no-brainer.
But once we're all full up with grilled goodness, leaving the BBQ and fire pit to gradually sizzle out isn't a good idea - they need to be extinguished properly to avoid a fire. 
Admiral's David Fowkes said: "We've seen a spike in the number of fire claims related to barbecues, bonfires and the burning of garden waste since lockdown began.  
"We've seen three times as many claims for fires caused by barbecues and bonfires compared with the same period in 2018 and 50% more than the same period last year - and we're still getting more claims reported to us as lockdown continues.
"With all the good weather we've had in recent weeks, there's been an increase in the number of barbecue related incidents where they haven't been controlled or extinguished properly or started too close to other buildings or fences."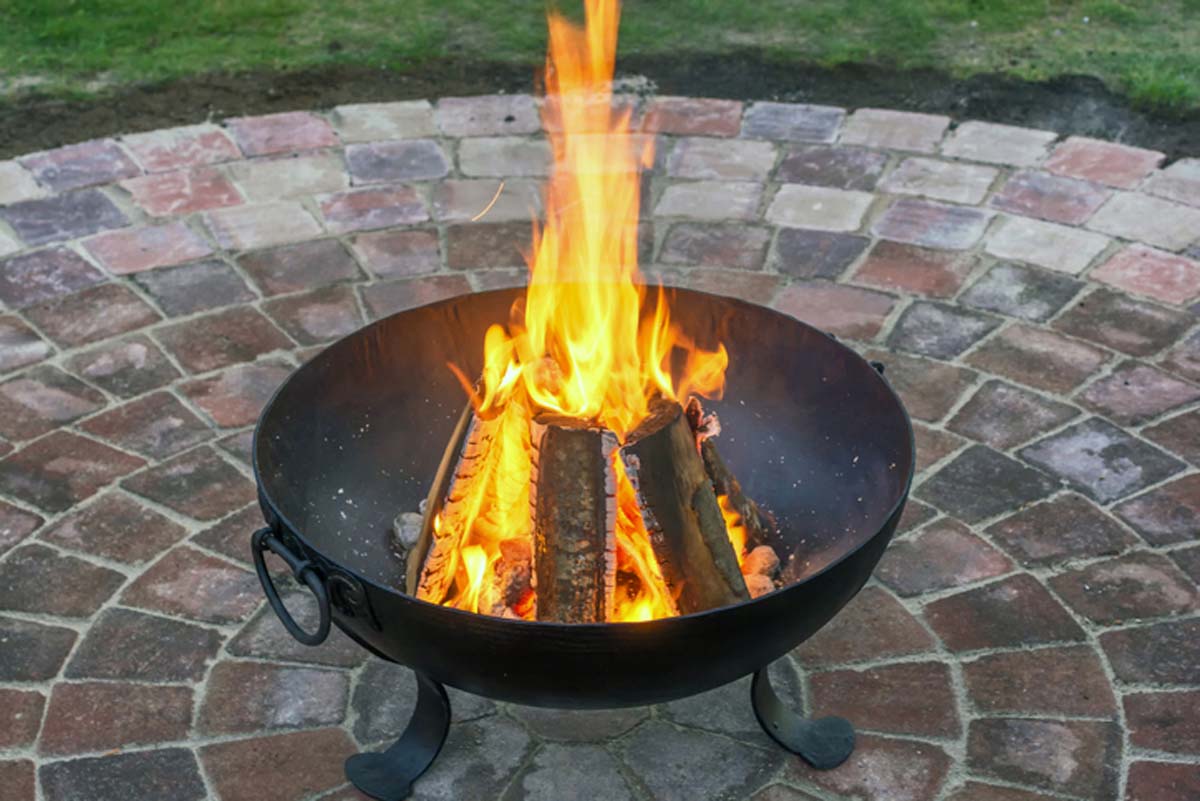 If you're planning on having a BBQ in the garden, here's some easy safety advice for gas and charcoal barbecues, from the Fire Service.
Make sure your barbecue's in good working order and is positioned on a flat surface away from any shed, trees and bushes
Never leave it unattended
Keep a bucket of water or sand nearby for emergencies
Keep children and pets away from the area
Only move a BBQ once cool 
Charcoal barbecues
You only need to cover the base of the BBQ - about two inches deep
Use proper firelighters or start fuel on cold coal - do not use petrol
Never put hot ashes straight into the bin – they could melt the plastic and cause a fire
How to cool a charcoal barbecue
Stop any air getting to the coals by popping the lid on closing the vents
Gently spray water over the coals and ashes before popping the lid on and closing the vents - the water spray will speed up the cooling process
Pour a bucket of water over the hot coals and stir to completely extinguish 
Gas barbecues
If you're changing the gas cylinder, make sure the tap is turned off 
Change cylinders outdoors or in a well-ventilated area
If you suspect a leak in the cylinder or pipework, brush soapy water around the joints and look for bubbles – tighten to fix, but don't over tighten
After cooking, turn off the gas cylinder before switching off the controls – this allows residual gas in the pipes to be used up