While the main priority is, of course, to keep as many people as possible safe and well, the financial legacy will hit many households hard.
The government has announced unprecedented support for families, individuals and businesses, but there's no doubt that some careers built up over years - and even decades - won't be the same again. 
With redundancies on the cards and many workers being asked to take unpaid leave, it's time to get creative.
In the short term, there are a few ways to generate extra income and, who knows, making money from something you're passionate about could lead to a whole new lease of life, during Coronavirus and beyond!
Online tutoring 
If you have a good grasp of a subject, you could help the millions of children (and their parents!) currently homeschooling. Demand for tutors in core subjects including English, maths and science is always high, while other specialisms, such as languages, music, coding and web design, are also sought after. 
According to social mobility organisation The Sutton Trust, 27% of 11 to 16-year-olds have received private tuition, rising to 41% in London, while a quarter of secondary school teachers have tutored privately. 
You don't need a degree or formal tutoring qualification to give private lessons, but you do need to have a genuine passion for your subject, plus an ability to understand and engage with young people.
You can expect to earn up to £35 an hour, depending on your experience, with students and undergraduates starting on around £15 to 20 per hour, and professionals charging more. In London, the rate is higher again. You aren't required to have a DBS check, but getting one is a good idea to reassure parents.
Sell your skills 
If you have a great skill to offer, now's the time to sell it online, with several freelance websites to help you. Creatives such as graphic designers, copywriters, social media marketers and web designers can lend their expertise to others while, if you have great admin and organisational skills, you could set yourself up as a virtual assistant. 
With gyms closed and personal trainers being unable to meet clients, the number of online fitness workouts has boomed. The same applies to mental wellbeing, with counsellors offering phone and video therapy rather than face-to-face sessions.
Websites such as People Per Hour, Fiverr and Upwork are good platforms to create a seller profile and showcase your services.
In the current climate, many self-isolators need assistance with all kinds of household tasks, from ironing and gardening to collecting and dropping off food and medicine. You can set up a social media page advertising your services or sign up to a website such as Taskrabbit, to find out what people in your area need help with. 
It goes without saying that items should be collected and dropped off at the doorstep or another safe place, with no contact between you and the buyer. All good websites will have clear guidance on interacting with customers during Coronavirus, and if any site encourages you to break social distancing restrictions, don't sign up.
Supermarket staff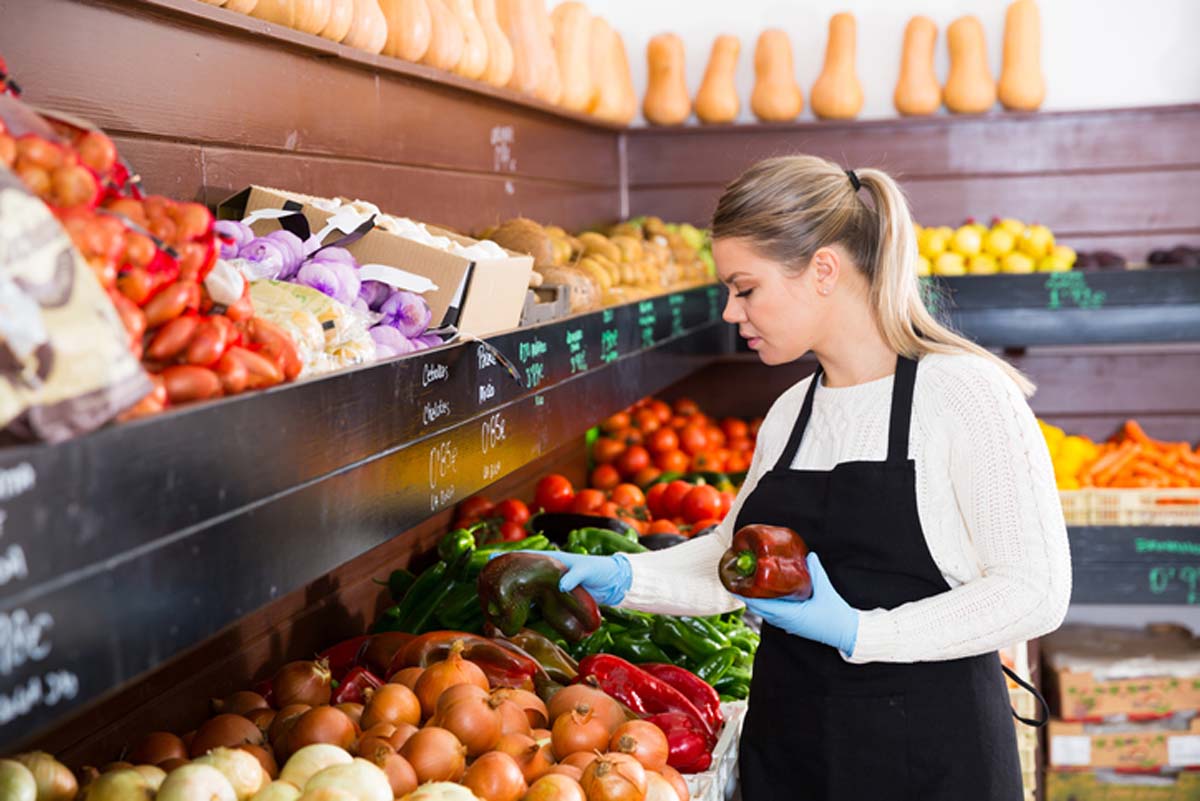 With many supermarkets reporting higher demand than at Christmas, there's a recruitment push for shelf stackers and delivery drivers, including at Aldi, Morrisons, Tesco, Co-op and Asda, with some specifically looking to take on staff newly redundant from virus-hit businesses.
Applicants must be of school leavers' age, while some roles - such as those selling alcohol, working in a bakery or driving - are open to applicants over the age of 18. 
Delivery drivers
With the closure of all shops stocking non-essential items, retailers are selling online more than ever and need to ship those orders. In addition, medical supplies and food are being delivered to homes in great numbers, with a rising need for drivers.
Some delivery jobs pay by the hour while others offer a day rate. Many drivers are hired on a self-employed basis, and your vehicle will need to have a full MOT and the right car insurance or van insurance. You must also have the right to work in the UK, with no unspent convictions, and a good knowledge of your local area will help. 
The six month MOT extension has now come to an end as MOT garages are re-opening as the lockdown eases, so be sure to keep your delivery vehicle road legal at the garage. .
Market research
Online surveys and market research interviews are well worth investigating; they won't make your fortune but can prove a nice little earner over time. 
Internet surveys don't tend to pay very well but are usually short and can be completed in around 10 to 15 minutes, allowing you to complete one or two a day.
Some pay cash, with the total needing to reach a certain balance before you're paid, while others work on a rewards basis, offering vouchers for supermarkets, high street shops, PayPal, Amazon and others.
Research interviews take longer but can pay well - often up to £50 an hour - although you might find you're limited to the number you can take part in during a year. In 'normal' times, researchers might visit your home, but, under current restrictions, interviews are being conducted over the phone or by video. 
Check your benefits eligibility
If you're really struggling, do check your benefit entitlement. The government has made changes to Universal Credit in light of Coronavirus so, even if you weren't previously eligible, you might be now. 
There's also a raft of other benefits many people simply don't know about, such as Winter Fuel and Cold Weather Payments, Widowed Parent's Allowance and Bereavement Payment, which could be a lifeline at such a difficult time.
Do remember, as with any self-employment, you'll need to keep records and file self-assessment tax returns to HMRC declaring your profit or loss. 
Working from home during Coronavirus and insurance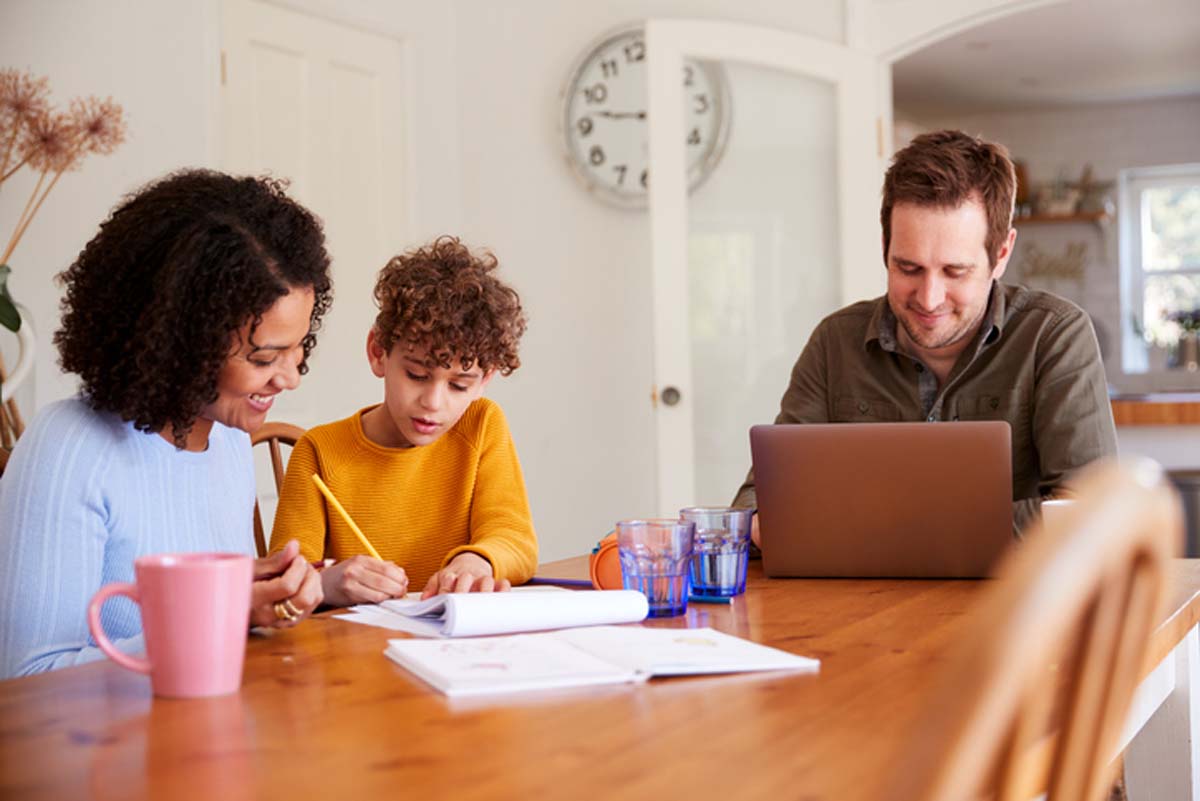 If your work's clerical only (such as using a PC or doing paperwork) you don't need to contact us. If the work becomes a permanent change you'll need to tell us.
Remember, you shouldn't be allowing business-related visitors to your home during Coronavirus but if your work involves visitors entering your home or activities other than clerical work, please contact us.
Finally, here are some quickfire tips to help you avoid accidental damage when working from home:
Keep drinks away from your laptop
Keep your laptop away from the edge of the table/surface it's on
Reduce trip hazards by making sure cables are out of the way, avoiding using extension cables and avoiding leaving drinks on the floor
If you've got young children, keep your laptop out of their reach 
Don't leave your laptop or any other devices charging overnight
If you can, set up a separate work space in your home, away from other people where possible to avoid distractions
Eat away from your workspace if possible
You can also read our guide to working from home for more information.
You might also want to read our advice on making a passive income and, while you're at it, checking your attic for valuables!