It's the same every year – little jobs around the house mount up until it gets to spring and you can't find an excuse for why you haven't fixed that broken door handle or painted that wall. 
But throwing yourself into DIY tasks with wild abandon once the sun is out can go one of two ways; well, or a hole in the wall. 
If you want to avoid a DIY disaster, we've got some tips for you. 
Dress appropriately for DIY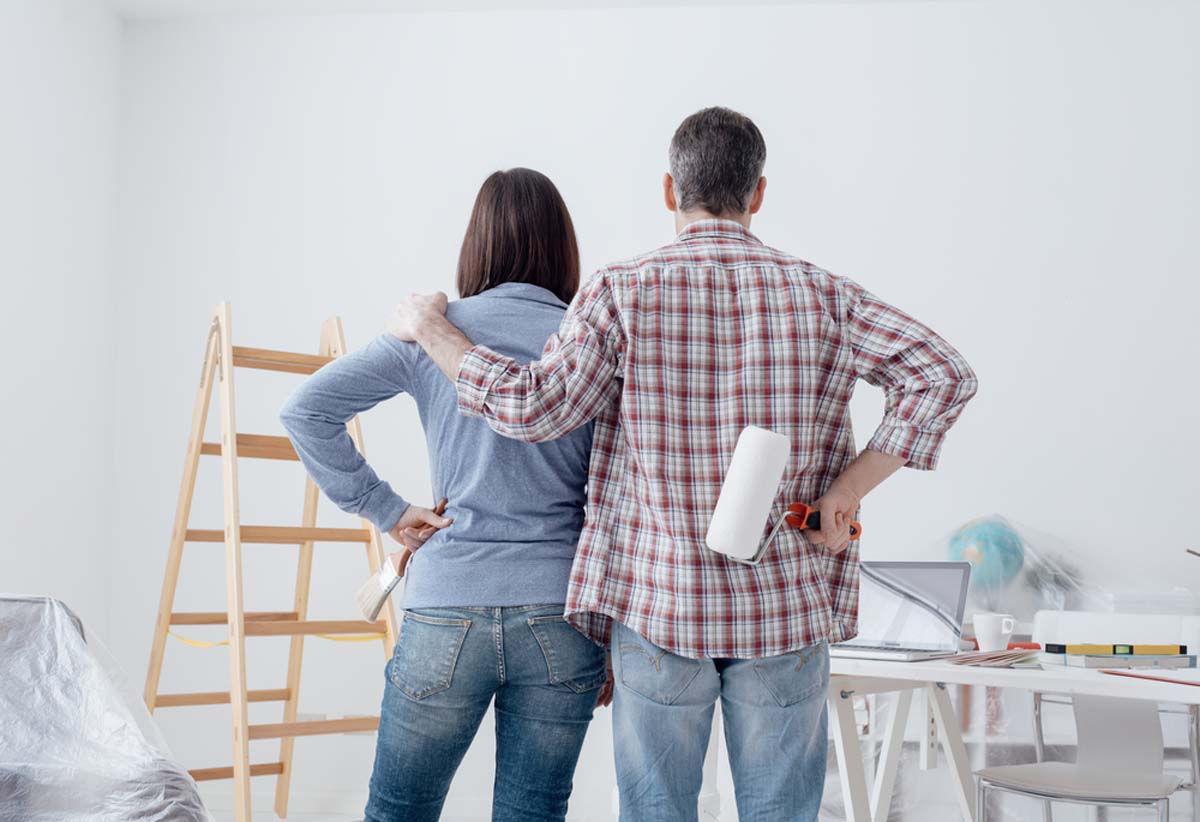 Power tools are an exciting novelty for most of us, but it's important to not get carried away and make sure you're sensible around tools. 
Glenn Peskett, owner of Saxton Blades, advises novice DIY-ers to avoid loose-fitting clothing while carrying out tasks with power tools, blades and machinery. 
"It's easier than you think to get clothes trapped in power tools, which can lead to injuries. Similarly, tie up long hair and avoid wearing jewellery," says Glenn. 
"Take appropriate care with different tools, and know the risks involved. For example, if you know you're going to be generating a lot of dust, wearing snug-fitting safety goggles is always wise. Debris getting in eyes is one of the most common DIY injuries and it can result in some pretty unpleasant complications. 
"Similarly, be aware that hand injuries make up a huge proportion of accidents involving tools; as many as two thirds of injuries from tools and machinery affect the hands and wrists. Always work carefully and wear protective leather gloves where appropriate." 
If you're unsure about a job, avoid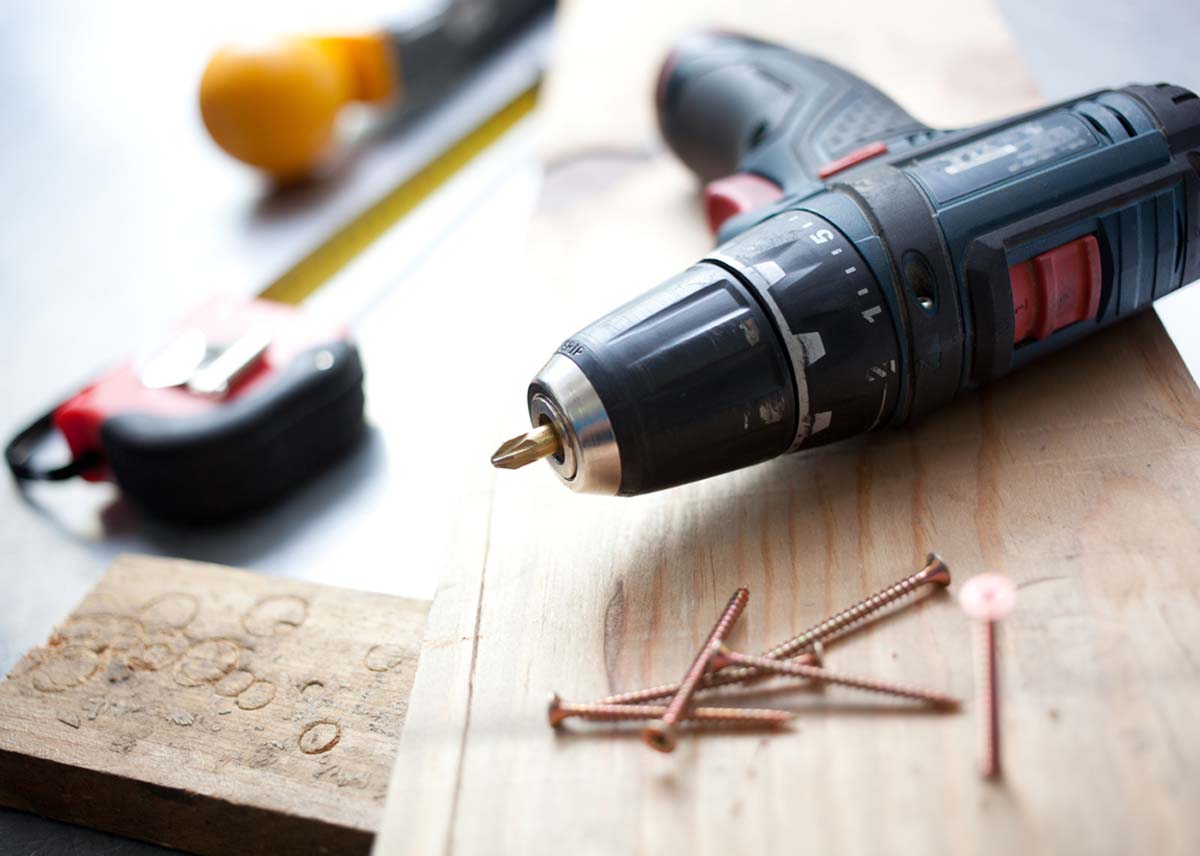 Lots of us throw ourselves into DIY projects with a hopeful naivety and a "Well, what's the worst that could happen?" attitude, which is fine as far as things like painting and decorating are concerned. But as soon as you get anywhere near pipes or walls, it's more important to approach DIY projects with the appropriate caution. That, or make sure you have the numbers of an emergency electrician/plumber handy in the event of a disaster.
If you're not sure, hire a professional. 
DIY in the bathroom
Most of us would leave bathrooms and kitchens to the professionals, but if you're short of cash and want to take your DIY skills to the next level you might be tempted to install your own plumbing or do your own tiling. 
Joe Pascoe from Victorian Plumbing advises amateur bathroom fitters to pay attention to compatibility when looking to update their bathroom fixtures.
"For instance, when choosing a new tap, you'll need to make sure that the pressure requirement matches that of your boiler," says Joe. 
We all know that electricity and water doesn't mix, but did you know that bathroom electrical zones can differ? "It's essential to be aware of the difference in bathroom electrical zones," says Joe. 
"There are three zones - 0, 1 and 2 - and each has different regulations for what electrics and voltages are allowed. Zone 0 is the bath or shower, and the other two are different distances from that, each with their own restrictions."
DIY in the bathroom might seem easy – you've watched a few YouTube videos, after all – but sometimes it's best left to the professionals. 
Joe says: "If you're having doubts about being able to take on a job, best to contact a professional rather than plough ahead and potentially regret it after, costing both more money and more time. 
"We always recommend booking a qualified and reputable trades-person when dealing with electricity and water; for the former, look for a 'Part P' qualification." 
DIY projects and home insurance 
Before you get the hammer out and start hitting holes in your walls, make sure you check your home insurance in the event of any mishap. While some insurers ask you to let them know when you're doing home improvements, we here at Admiral don't ask our customers to disclose general DIY and decoration. 
However, if you do make a mistake while doing this, the cost of repairing the damage may be excluded under your home insurance. Read our guide to accidental cover for more advice.
If you're considering undertaking a bigger project – a structural alteration or loft conversion, for example – then your insurer may need to be told beforehand. 
At Admiral, we ask for notice of any building work or renovation (except routine maintenance and decoration). If you're planning on doing the work yourself then please ensure you're qualified to do so – if not, you may have to call a professional... 
From cleaning gutters to bleeding radiators, there's always something to do around a home. But how often should these jobs be carried out, and what can you DIY over paying a pro? Find out with our home maintenance planner