Learning to drive for most young adults is probably one of the most exciting activities to undertake. Yet, we all know how expensive it can be!
You have to pay for lessons, the tests and everything that goes with owning a car too, including fuel, car insurance, servicing and road tax.
So let us help you find the best cars for learner drivers. Our pricing team has calculated the average premiums for the top 10 cheapest cars between January and March 2020 for policyholders aged 25 or under with a provisional licence, where we have 50+ cars on cover. 
There's a real variety of cars on our list – they're all small and cheap to run, many are great value and some are really funky. And if you're after one of these brilliant cars, make sure you come to us first for your learner driver insurance quote.
1. Toyota Aygo – average annual premium: £482.31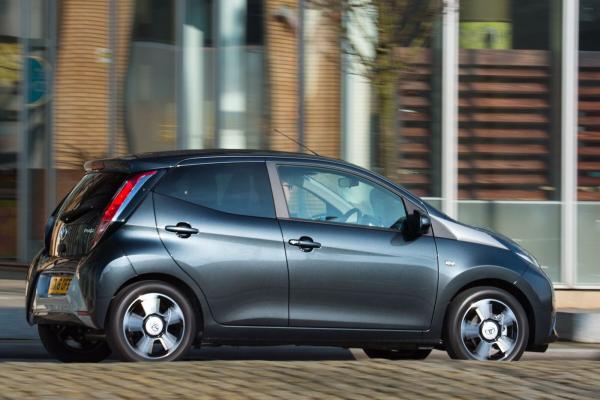 Whether you choose the first generation (2005-2014) or the latest version (pictured), which was launched in 2014, the Toyota Aygo is one of the best and most distinctive city cars on the market.
Developed alongside the similar Citroen C1 and Peugeot 107/108, the Aygo is fun to drive and cheap to run. 
Featuring striking styling, it's well built and powered by a frugal, yet eager, 1.0-litre three-cylinder petrol engine. Like its French cousins, space is a little tight in the back and the boot (168 litres) is small, but it's good value for a sub-£10,000 car.
The Aygo received an update in 2018 to keep it competitive against strong, newer competition, such as the latest Kia Picanto. The Aygo is an important car for Toyota in the UK, accounting for a fifth of sales and it's the second-best seller in the range, behind the Yaris. 
2. Citroen C1 – average annual premium: £492.32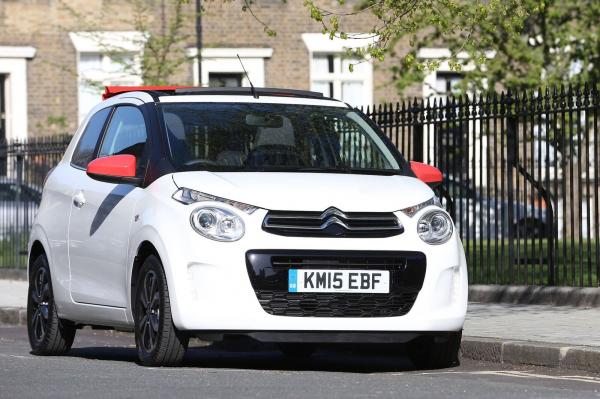 The Citroen C1 has always been a popular choice for young drivers, whether it's the first-generation car (2005-14) or the current model (pictured). In fact, the original C1 is still a great used car buy today.
The new model isn't just a cheeky face, it's a small car that's cheap to run and competitively priced. If you're looking for a fun drive and you like thrummy three-cylinder engines, it might be just what you're looking for. 
Available as a three or five-door, it can be bought new for less than £10,000, or there are plenty of good used examples available.
Some models feature a full-length retractable canvas roof which gives a great sense of space. It's cosy in the back, but you can squeeze in two passengers, while boot space is a handy 196 litres, rising to 780 litres with the back seats folded. 
3. Hyundai i10 – average annual premium: £496.16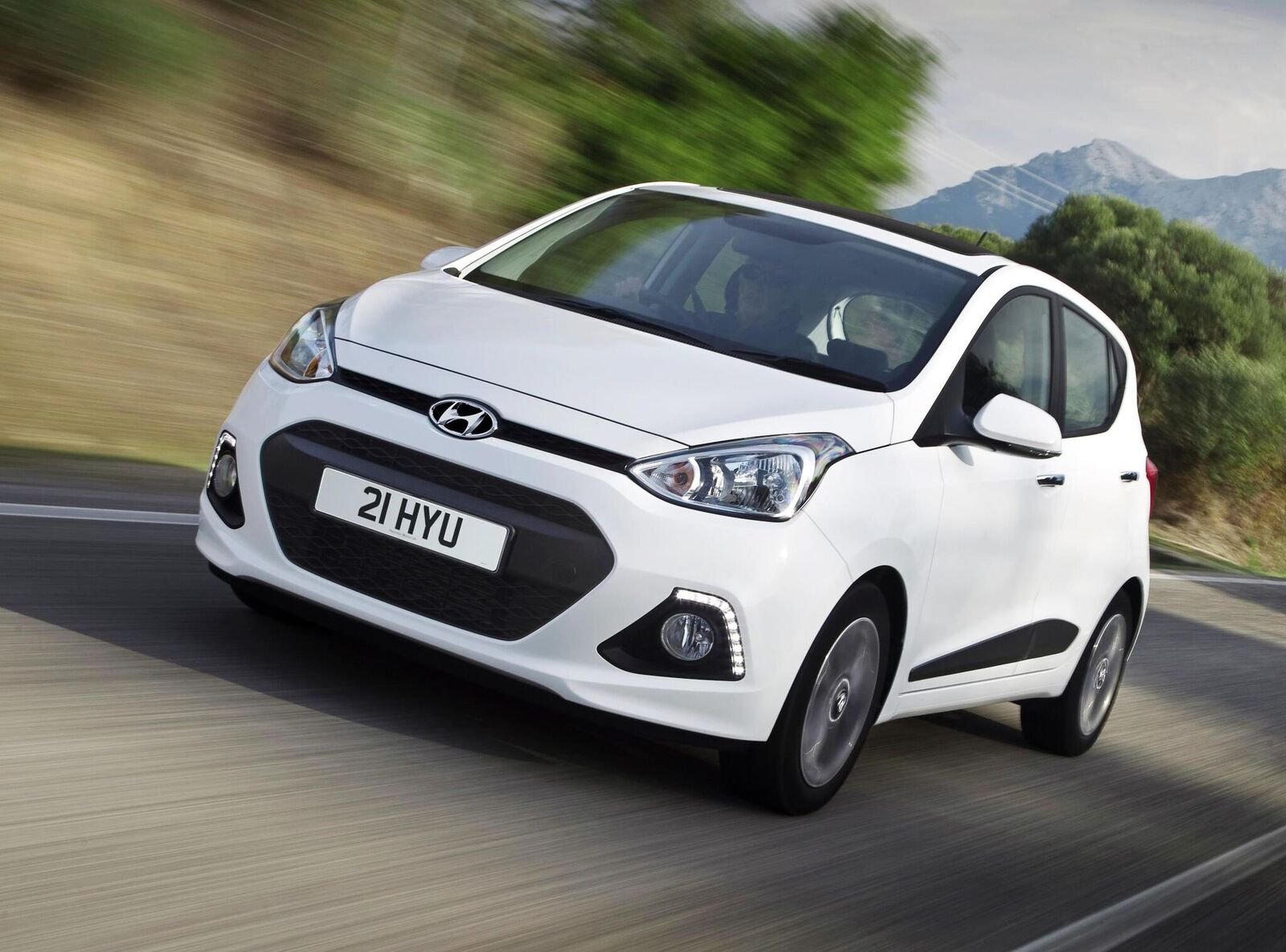 The Hyundai i10 is a great little city car and is an ideal first car. Cheap to run, easy to drive, surprisingly spacious and blessed with an excellent five-year warranty for that extra peace of mind, it also makes sense as a second-hand buy. 
Powered by either a 1.0 or 1.2-litre petrol engine, we'd go for the eager entry-level 65bhp 1.0-litre three-cylinder which is capable of up to 50.4mpg with CO2 emissions of 117g/km. The 2018 JD Power UK Vehicle Dependability Study named Hyundai as the UK's most dependable car brand and the i10 won the City Car category.
Used i10s are available for less than £4,000, but if you can spend a bit more you might pick up a 2016 car with a couple of years of warranty left.
4. Peugeot 107 – average annual premium: £496.78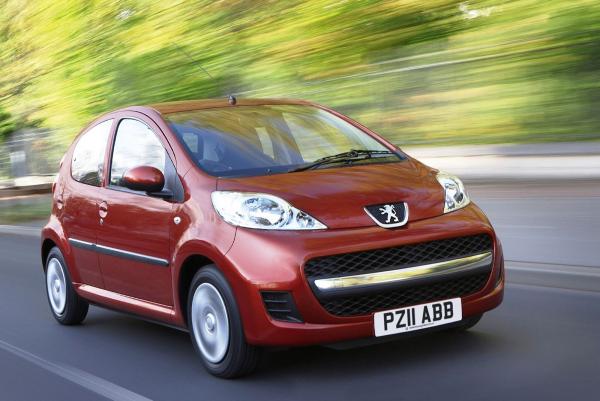 Closely related to the first-generation Citroen C1 and Toyota Aygo, the little Peugeot 107 is a fun package. Built from 2005-14 (and now replaced by the Peugeot 108), it's another sensible used city car choice.
In 2015 it was revealed as the most dependable and cost-effective vehicle for students in Warranty Direct research based on rate of failure, average mileage, age and repair cost. 
Easy to drive, especially around town, its eager little three-cylinder 1.0-litre engine is capable of up to 62.7mpg. As you'd expect from a city car, space is tight inside, so if you do need to carry passengers in the back, opt for the five-door version to make life a little easier.
You can buy a decent low-mileage second-hand example for as little as £1,750.
5. Kia Picanto – average annual premium: £540.02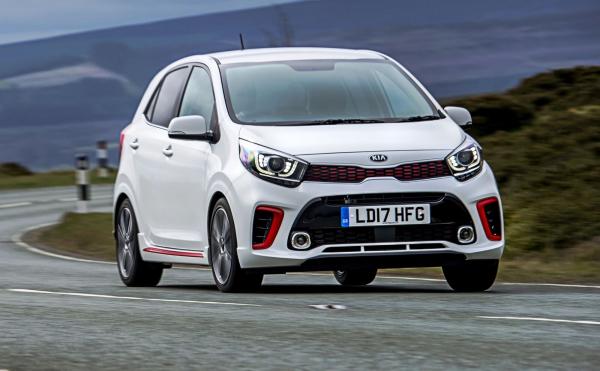 The Picanto is an award-winning city car from Kia. Whether it's the second-generation model (2011-17) or the latest Picanto (pictured), it's a great first car choice.
Priced from less than £10,000, the new Picanto is better than ever: sassy, well-equipped, refined and nippy.
And because all Kia cars come with an unbeatable seven-year warranty, buying a Picanto makes sense new or second-hand, where it may still have some cover left for peace of mind.
The Picanto was named Most Dependable City Car in the JD Power 2016 UK Vehicle Dependability Study and the newest model was crowned Best City Car at the 2018 What Car? Awards.
6. Fiat 500 – average annual premium: £545.46
The iconic and funky Fiat 500 is just as much fun to drive as it looks, especially if you opt for the lively 0.9 TwinAir engine which is both economical and has low emissions.
On sale since 2007, the rebooted 500 has aged well. It's common to see early examples on the road looking almost as good as new, so they make a great second-hand choice. 
The Fiat 500 was treated to a minor facelift in 2016. Apart from new lights, the most important changes were upgrades to the safety and infotainment tech.
Despite its size, it's still possible to squeeze two adults in the rear seats if the driver and front passenger aren't too tall. Boot space is just 185 litres, expanding to 550 litres if you flip the back seats. 
7. Ford KA – average annual premium: £546.60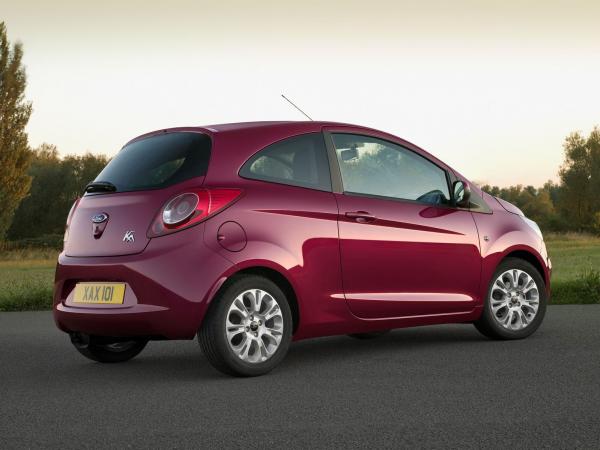 Ford's little entry-level city car has been a favourite with young drivers since the quirky first-generation model (1996-2008), of which there are still plenty of good examples about at bargain prices (around £1,000).
The second-generation car (2008-2014) wasn't quite so distinctive, while the current model (known as the KA+) is a return to form. 
We'll concentrate on the Mk 2 (pictured) which is closely related to the Fiat 500. According to Auto Trader, it was one of the fastest-selling second-hand cars in 2017.
It's a cute-looking car, with light steering and a lively 1.2-litre petrol, and it's economical and nippy around town. There's plenty of space up front, but like most city cars, it's a compromise in the back, while the boot is a decent 224 litres.
8. Nissan Micra – average annual premium: £590.04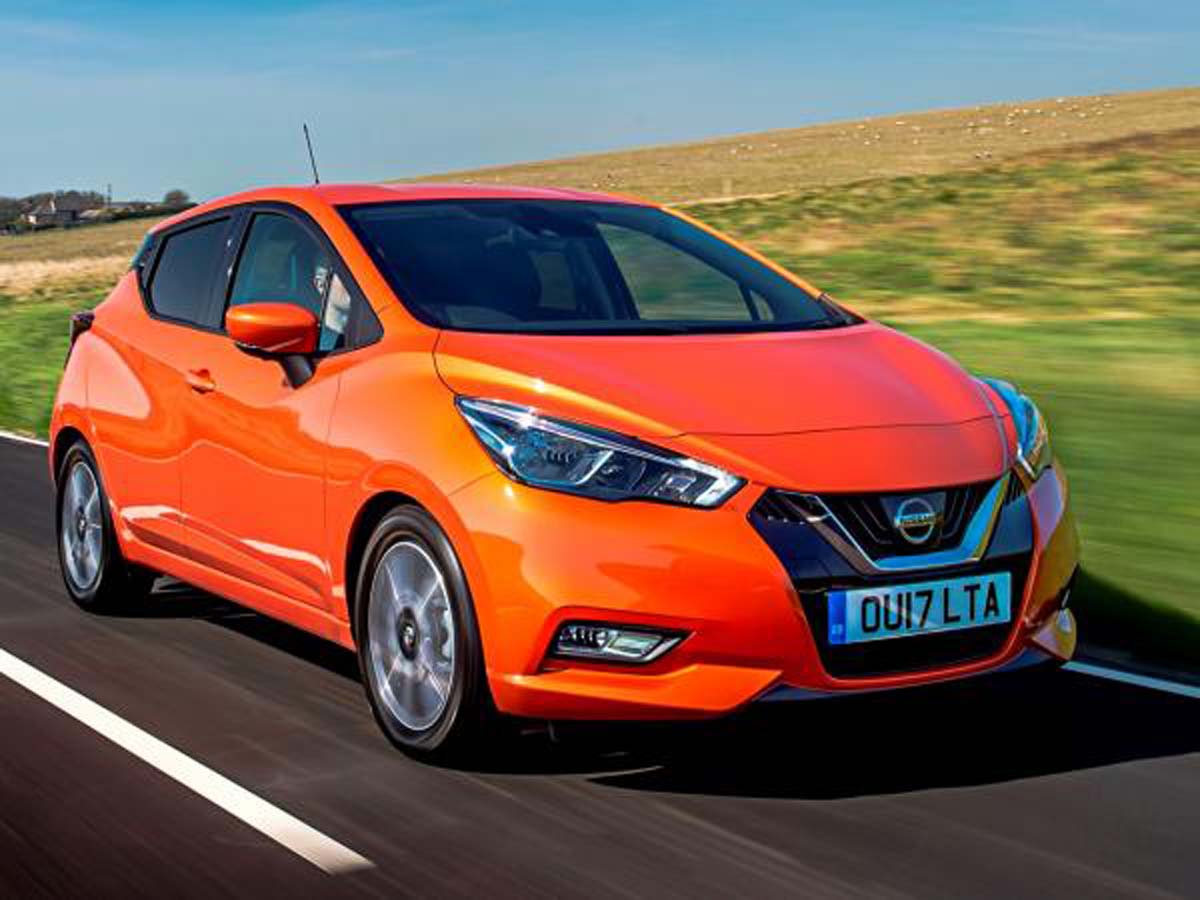 The Nissan Micra has been a popular small car choice since it first appeared in the 1980s. There have been a few versions since then, with varying levels of success, and the newer version is much sportier looking than the original. But it's always been popular among learners and young drivers, as it's fun to drive, responsive and easy to handle.
For a small car the boot is a decent size at 300 litres, and the back seats fold down in a 60/40 split, which is handy if you need to fit both passengers and luggage in. It's a front wheel drive car with five doors and five seats – no exceptions.
It's available in three petrol engines and one diesel – a 69bhp non-turbo, two 1.0-litre engines (one turbocharged 99bhp and the other 114 bhp), and a 90bhp 1.5-litre diesel.
9. Renault Clio – average annual premium: £601.29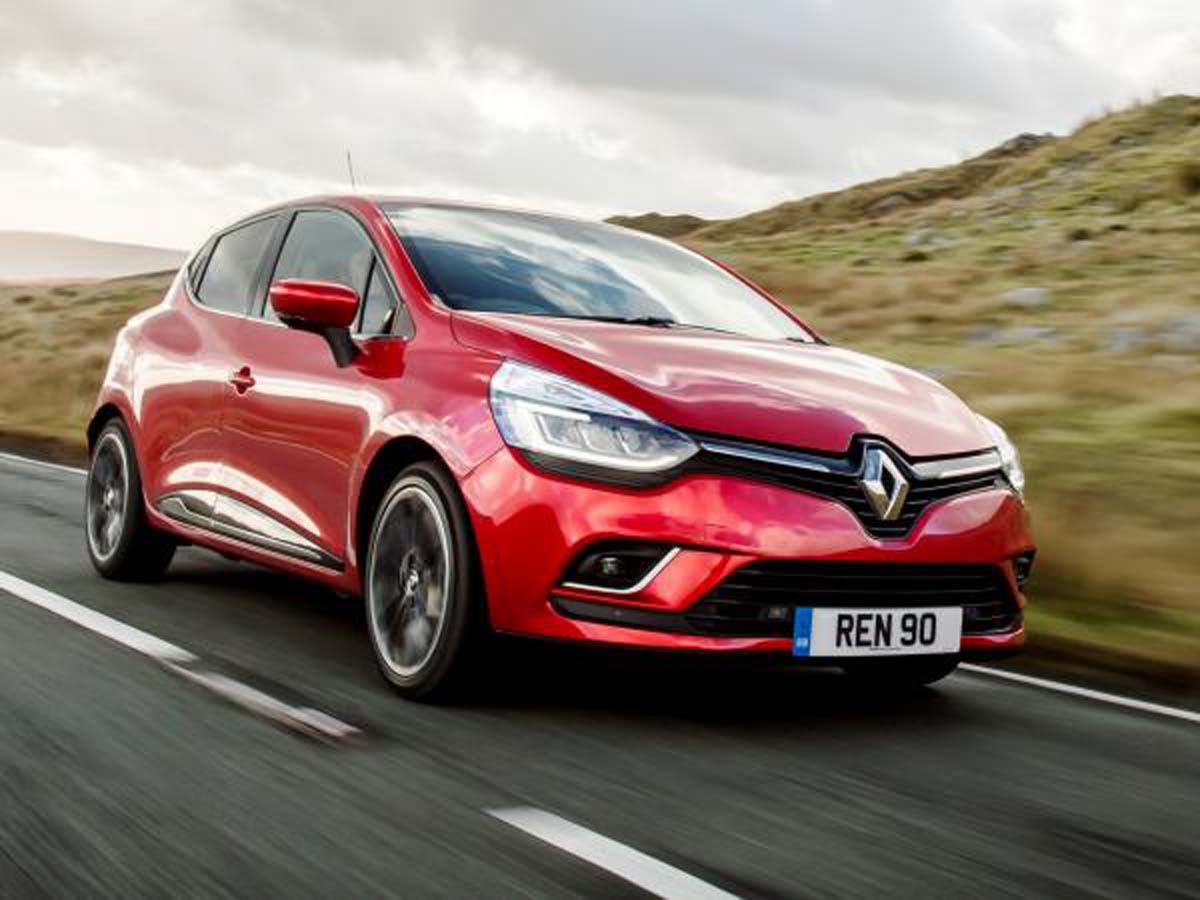 The Renault Clio first came on the market in 1990 and since then it has undergone several changes. The latest Clio – the fifth-generation model – looks like the one that came before but has changed a lot under the bonnet. 
The Clio has always been a popular choice among all drivers, and its size and the fact that it's economical to run makes it particularly great for learners. Later models rival the Ford Fiesta and VW Polo for space and quality, and the improved engines offer great mileage and low running costs. As an example, the 1.5 dCi manages 83mpg with emissions of 93g/km, making it road tax exempt.
Renaults are known for being safe, and the Clio is no different. It scores highly in the Euro NCAP crash test rating, with most models getting five stars, and it's included in our list of the 10 safest new cars on the market. 
10. Fiat Punto – average annual premium: £609.07
The Punto was once one of the best superminis you could buy and won the 1995 European Car of the Year. However over time, the Punto started to fall behind its rivals. It still offers a comfortable ride with low running costs, but certainly won't be the most efficient or dynamic drive compared to others in its class. 
The Punto doesn't hold its value very well. While this isn't good news for anyone selling one, it does make it a great option for anyone on the hunt for a bargain first car. However an important thing to consider before buying a Punto is that it has a zero-star safety rating from Euro NCAP, and in 2017 was the first car to ever be awarded this rating. 
All in all it's a popular choice of first car, but there are better options out there.