Admiral's pricing team has calculated the 10 cheapest cars to insure for learner drivers with a provisional licence and aged 25 or under.
Learning to drive is an exciting experience, but it's also expensive because you have to pay for lessons, the tests and everything that goes with owning a car too, including fuel, car insurance, servicing and road tax.
To help you save money, our pricing team has calculated the average premiums for the top 10 cheapest cars between May 2022 and May 2023 for policyholders aged 25 or under with a provisional licence (where we have 50+ cars on cover). 
If you choose one of these cars, or any other, make sure you come to us first for your learner driver insurance quote.
The 10 cheapest are: 
Peugeot 107
Citroën C1
Fiat Panda
Volkswagen up!
Volkswagen Fox
Ford Ka
Peugeot 108
Toyota Aygo
Vauxhall ADAM
Hyundai i10
The cheapest cars for learner drivers
1. Peugeot 107 - average annual premium: £545.79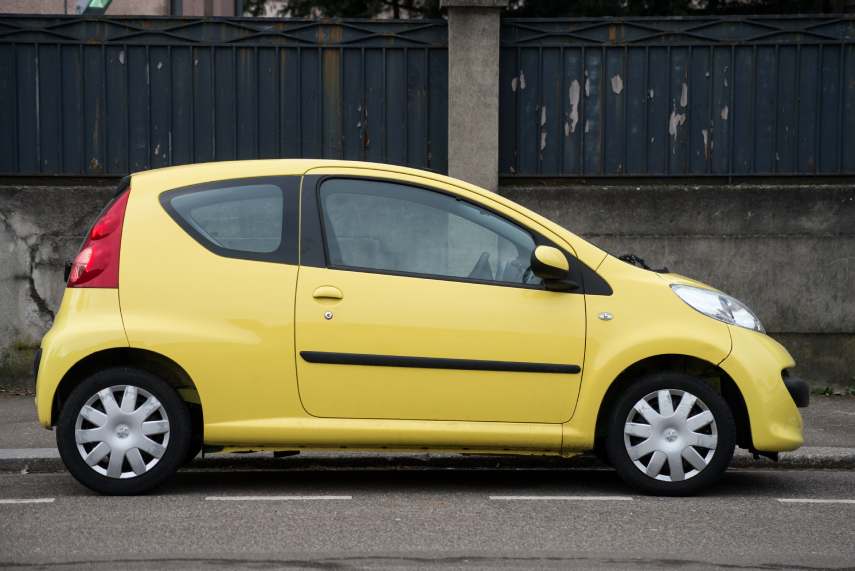 Developed alongside the first-generation Citroën C1 and Toyota Aygo, the little Peugeot 107 is a fun package. Built from 2005-14 (when it was replaced by the Peugeot 108), it's another sensible used city car choice. 
Cheap to insure and maintain, it's also nippy, available with three or five doors and powered by an enthusiastic little 67bhp 1.0-litre petrol engine. 
As you'd expect from a city car, space is tight inside, so if you do need to carry passengers in the back, opt for the five-door version to make life a little easier. 
You can buy a decent low-mileage second-hand example for as little as £2,500.
2. Citroën C1 - average annual premium: £549.20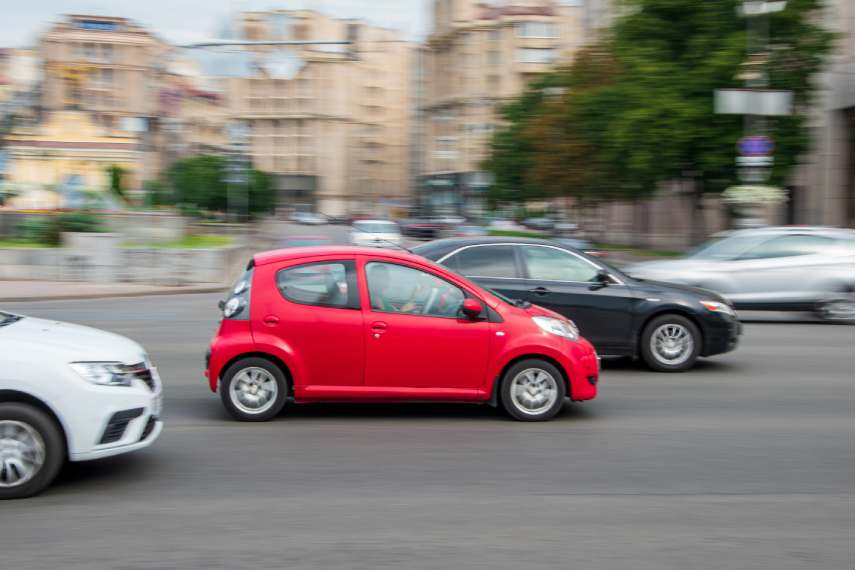 The Citroën C1 is always a popular choice for young drivers, whether it's the first-generation car (2005-14) or the latest model. 
If you're looking for a fun drive, low running costs and you like thrummy three-cylinder engines, it might be right up your street. 
There's plenty of choice and Mk 1s are available from less than £1,000. If you can stretch to at least £3,000, then the improved current model is even better.
3. Fiat Panda – average annual premium: £552.94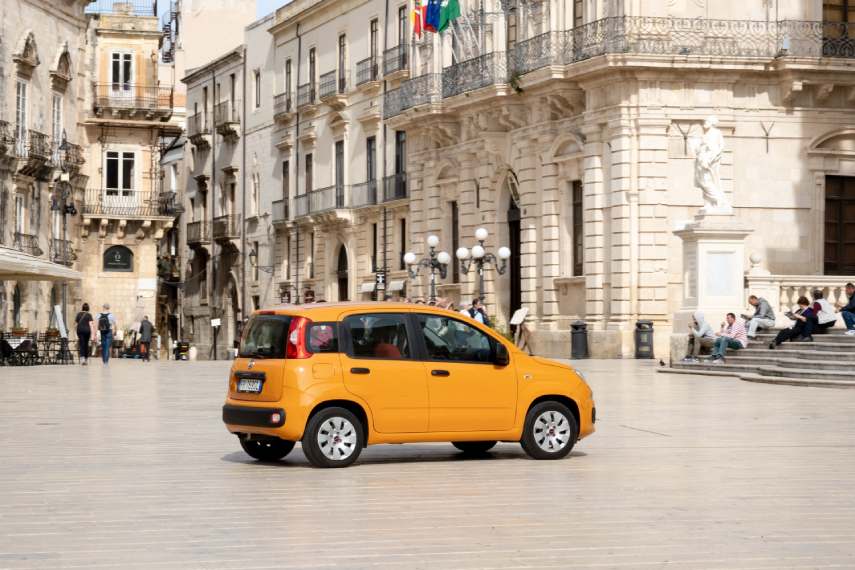 The Fiat Panda is something of a classless car. While it has a city car price and size, the model feels like a small SUV to drive: easy, confident and powerful.
The boxy styling and retro feel have given it a small cult following, but the Panda is defined mostly by its economical running costs and precise handling.
It helps that the car has outstanding value. You can expect up to 47mpg, and the low-cost insurance means its overall running costs are very low.
The car has a high driving position, which makes it perfect for learner and newer drivers who want a bit of extra confidence on the road without breaking the bank.
4. Volkswagen up! - average annual premium: £553.46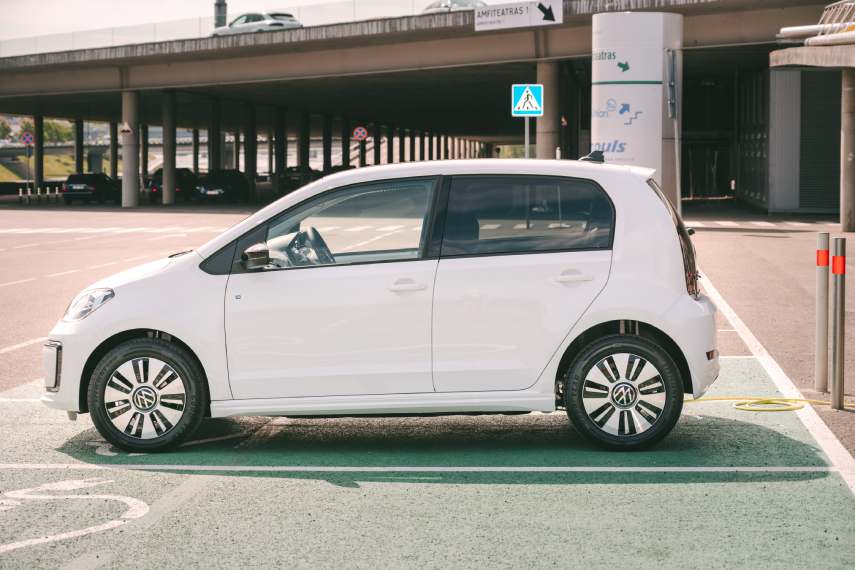 Named What Car? Used City Car of the Year 2020, the VW up! is a cracking small car. 
Originally launched in 2012 and still looking fresh today, it's almost identical to its Volkswagen Group cousins, the SEAT Mii and Skoda Citigo. The up! is the classiest of the trio, though they all offer an entertaining drive, more space than you might think and low car insurance costs. 
Powered by an eager 1.0-litre petrol engine, early examples are now available from just £2,500. If you can spend closer to £3,500, you'll get a car with a full service history and low miles.
5. Volkswagen Fox – average annual premium: £569.91
The now-discontinued Volkswagen Fox may not be the prettiest car to look at, but if you want an affordable car that excels in longer-range drivers, this is for you.
Thanks to the Fox's efficient 1.2-litre and 1.4-litre petrol engines, the car has excellent fuel efficiency, with reported figures between 42.2 and 46.3mpg. It's not fast, but the affordable running costs make it an ideal car for first-time drivers.
The interior is sometimes described as bland, but it has plenty of space and is comfortable enough to drive for long periods. It's a car defined by its economical nature, which is what most learner drivers want.
You can likely pick up an affordable used Fox, and the cheap insurance will be a nice bonus.
6. Ford Ka - average annual premium: £571.90
Built from 1996-2008, the original Ford Ka was a first car favourite in its day, but it's a bit long in the tooth today. So, we'd recommend going for the Mk 2 (2009-2016). 
Developed alongside the Fiat 500, it may not look as retro cool as its Italian cousin, but it makes just as much sense as a small, efficient three-door runabout that's cheap to run. 
There are plenty to choose from, so be picky and choose a well-maintained low mileage example. Expect to pay at least £1,750 privately.
7. Peugeot 108 – average annual premium: £576.81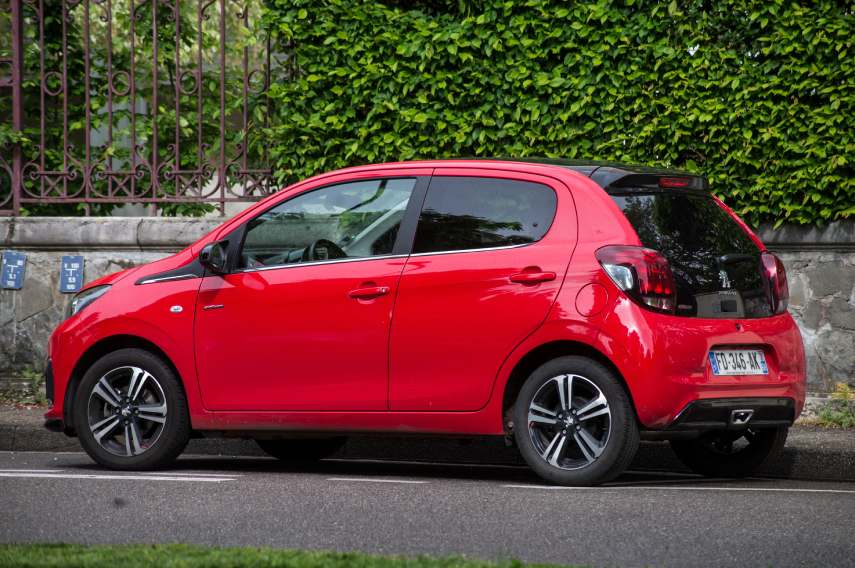 The Peugeot 108 aims to combine big-car features in a city car frame.
There are numerous options to choose from: four trim levels, three or five doors and a range of infotainment features; the 108 is a modern car through and through, and it helps that it's so affordable.
Performance may be on the lower end of the scale, but with its price point, it's not something most learner drivers will be fussed about.
The real value is in, well, its value.
The 1.0-litre version can achieve a superb 74.3mpg, meaning you'll enjoy significant savings when combined with its cheap insurance premium.
8. Toyota Aygo - average annual premium: £580.84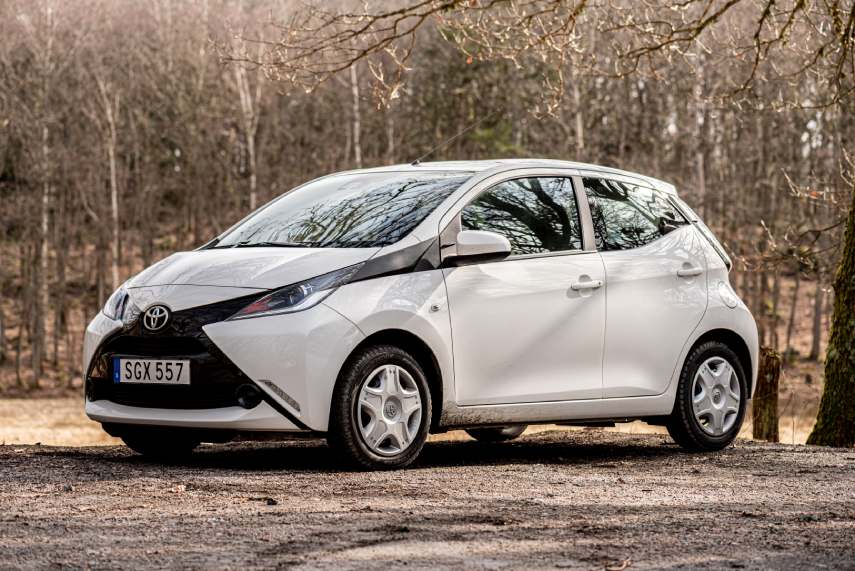 Looking for a car that's affordable without sacrificing performance? The Toyata Aygo is just that: a decent three-cylinder engine, a fuel efficiency of 56.4mpg and emissions of 93g/km.
It's an all-in-one cruiser that achieves where you need an affordable learner driver car to. It lacks some additions like good boot space, but the easy handling and low running costs make this a go-to for beginner drivers.
9. Vauxhall ADAM - average annual premium: £598.65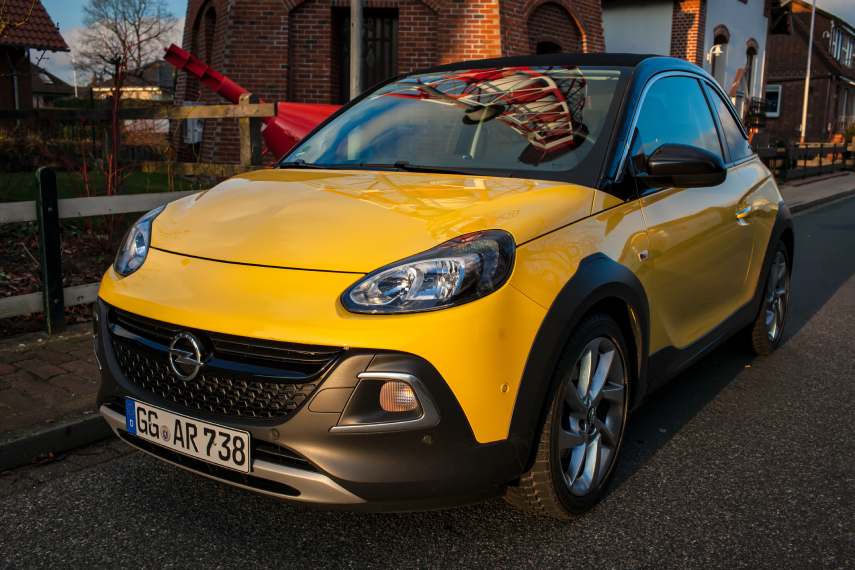 Vauxhall's ADAM isn't known for its practicality thanks to its small boot and rear seat space.
However, it's an affordable car, boasting a low initial sales price and reasonable running costs.
The relatively small insurance cost makes this a popular second-hand buy for learner drivers. 
10. Hyundai i10 - average annual premium: £608.31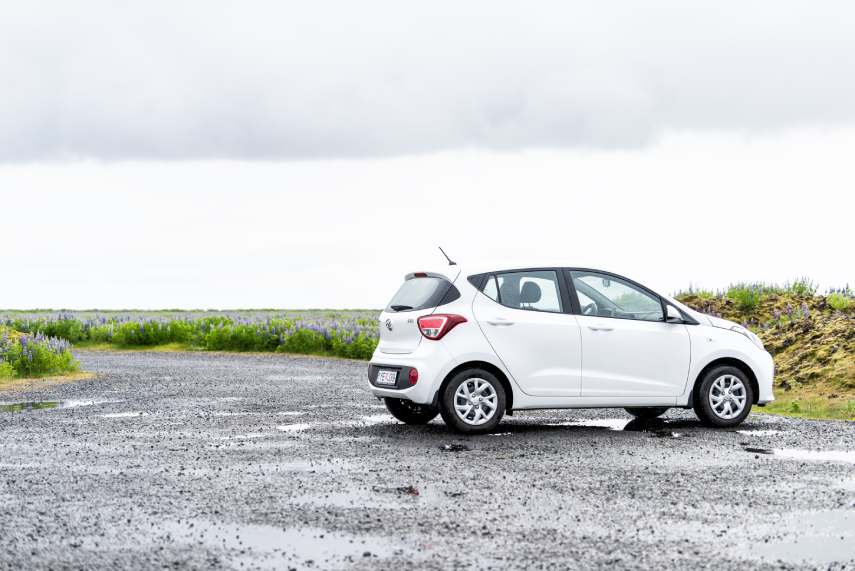 Hyundai's little gem has been a top city car choice ever since the first-generation model went on sale in 2007. The Mk2, which was made between 2014-2020, was even better. Stylish, surprisingly spacious, refined, economical and reliable, it's another ideal first car.