When it comes to second-hand convertibles there are basically two options – a purpose-built two-seater sports car or a version of a hatchback or saloon that's had its roof chopped off.
Thankfully, there are plenty of examples of both types which slot in below our £5,000 budget.
The Mazda MX-5, Mercedes-Benz SLK, Toyota MR2, Audi TT and BMW Z4 are some of our favourite sports cars, while many of the others are what's known as a coupe cabriolet – or CC.
CCs have a hardtop coupe profile, yet can transform into convertibles at the touch of a button thanks to clever roof mechanisms. However, rear passenger space is cramped or non-existent and boot space tends to take a hit.
Coupe cabriolet variants of the Mitsubishi Colt, Nissan Micra, Renault Megane, Ford Focus, Peugeot 308 and Vauxhall Astra were popular in their day and now well within range.
We can't feature them all here, so here are 10 bargain convertibles for the summer...
Peugeot 207 CC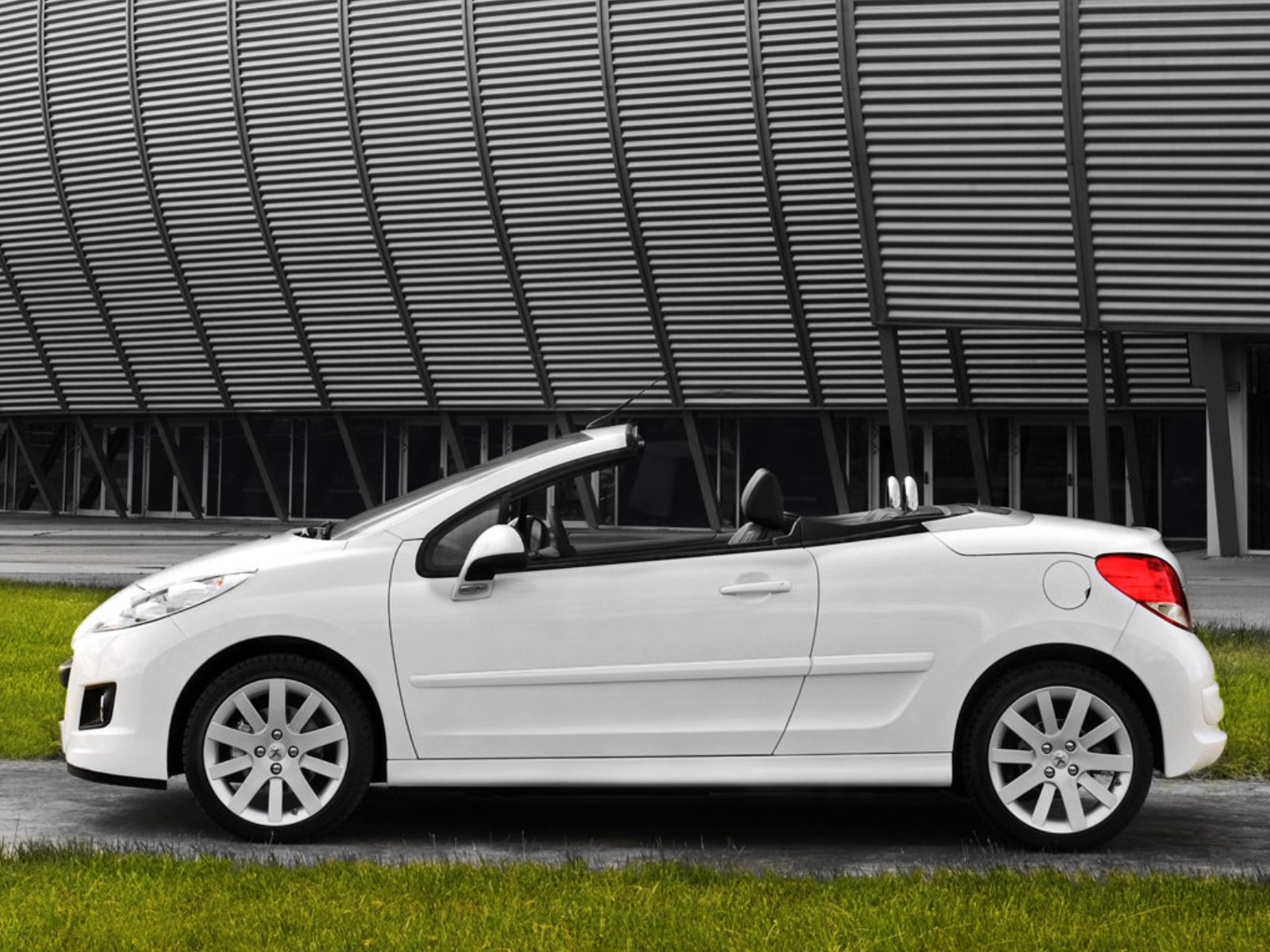 Let's start with a coupe-cabriolet built between 2007-15 that sold well and is one of the best examples of the breed. Its two-piece hardtop folds electrically into the boot in 25 seconds, leaving 187 litres of space underneath it for luggage (a handy 449 litres with the roof up), but the rear seats are best left to children. 
Available with petrol and diesel engines, 207 CCs can be snapped up for less than £1,000, but we'd suggest spending at least £2,000 on one of the many cherished low-milers.
MINI Convertible
There's no shortage of second-hand soft-top MINIs (2004-) on the market. Starting at £1,000 for well used early cars, many still look fresh today. 
Fun to drive and funky (if cramped in the back), we'd recommend spending at least £2,500 on a well looked after Cooper or Cooper S with around 60,000 miles on the clock.
Ford Focus CC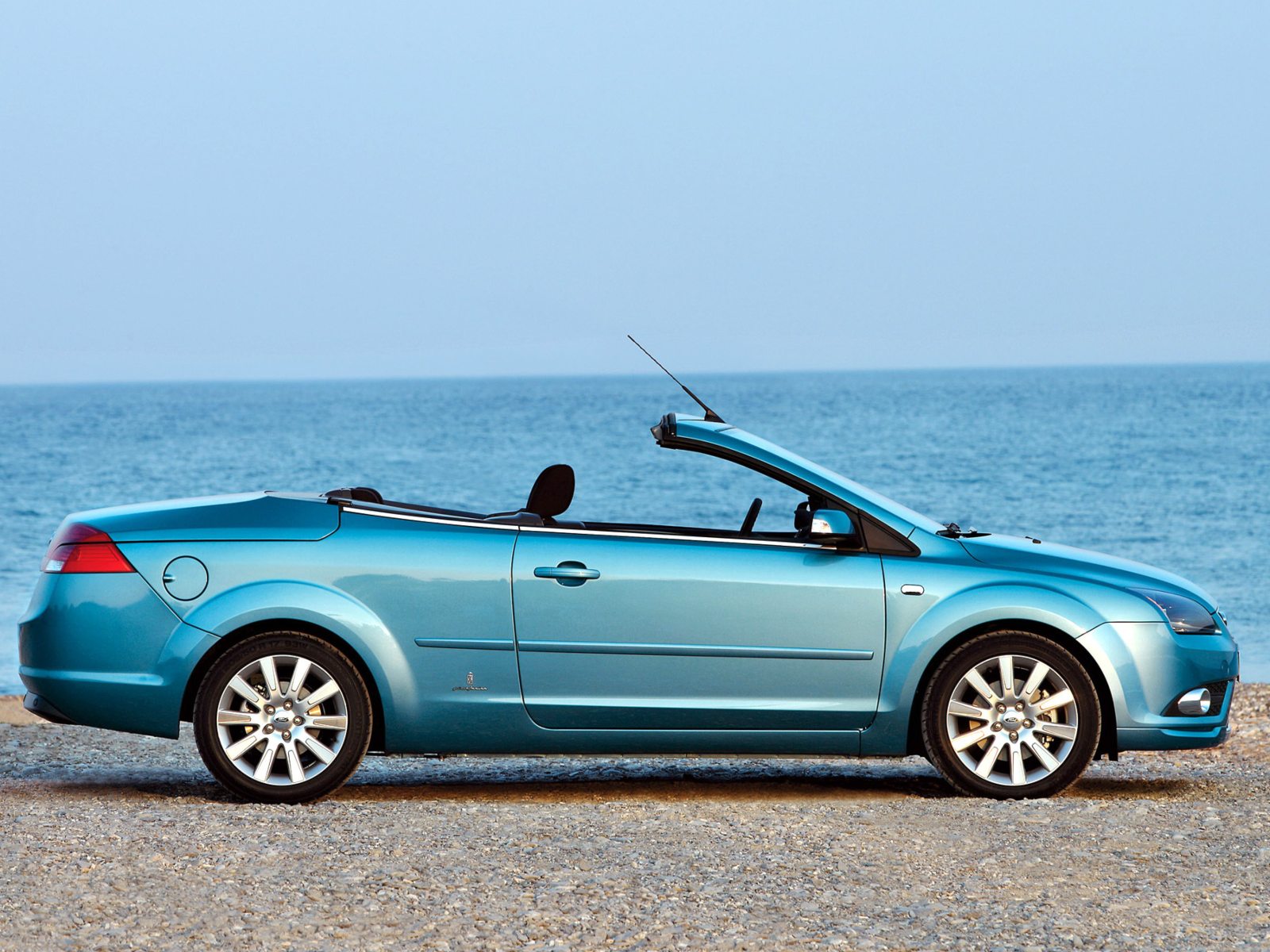 Based on the solid Mk 2 Ford Focus hatchback (2006-11), the four-seater coupe cabriolet version is stylish and has serious bragging rights because it sports a discreet Pininfarina badge on its flanks. 
Yes, the Focus CC was developed and designed in collaboration with the renowned Italian stylists and was built in Italy. It looked good and drove well, but there were stories of leaky roof seals, so bear that in mind when viewing. 
High mileage examples are available for less than £1,000, but £3,000+ will buy you a lovely low miler.
Saab 9-3 Convertible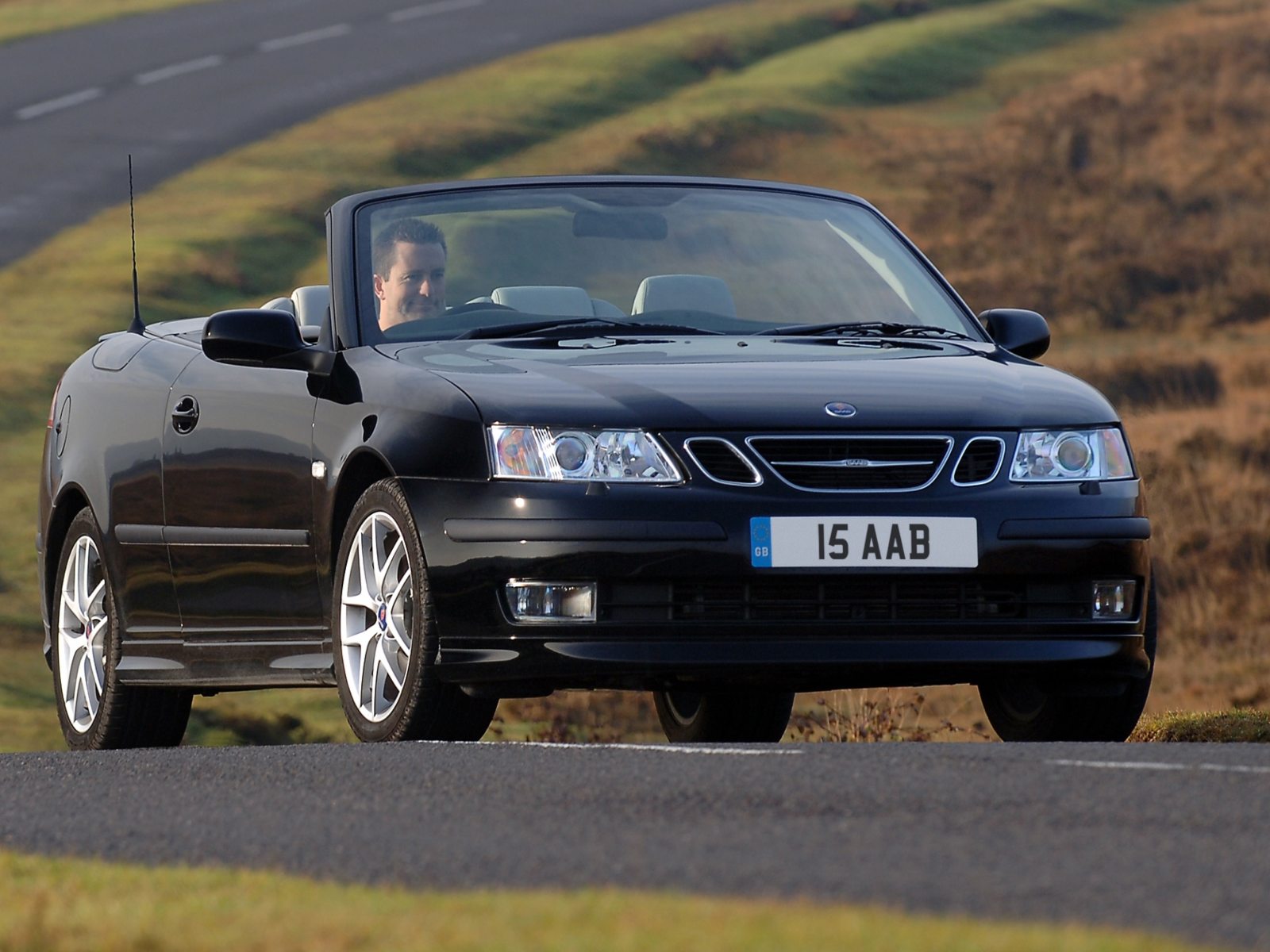 The Saab 9-3 (1998-2014) was a handsome hatchback, saloon, estate – and convertible. Sadly, this iconic Swedish brand is no longer with us, but its safe, sporty and durable models live on. 
A quirky rival to the BMW 3 Series Convertible and Audi A4 Cabriolet, the 9-3 Convertible offered affordable open-air motoring for four. Available with a solid selection of petrol and diesel engines, we'd advise going for a stylish second-generation soft-top (2003-11). 
Less than £1,000 will buy you a high mileage 9-3. However, look hard and cherished examples from around 2006 are on sale for around £3,000. 
Mazda MX-5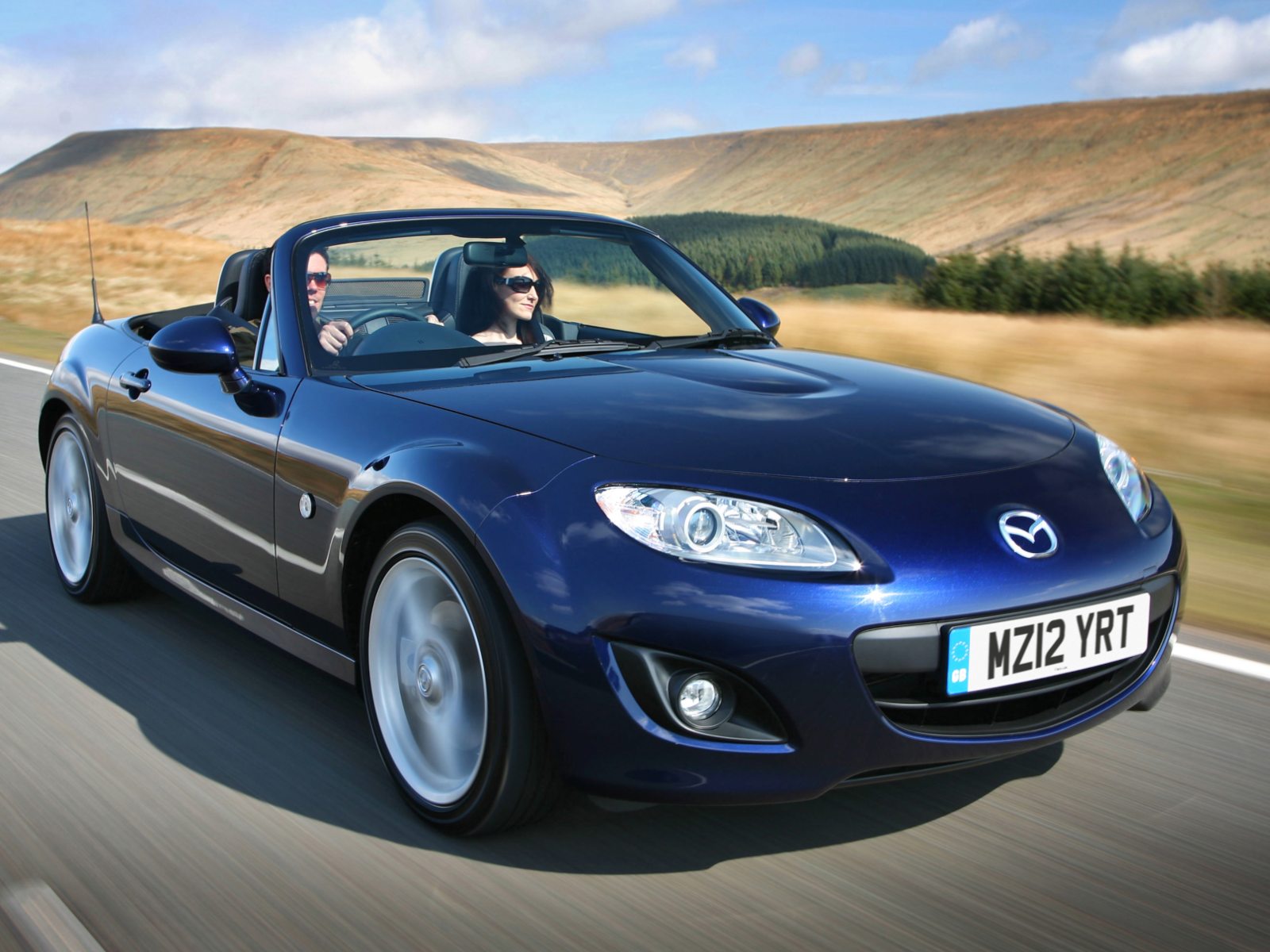 First produced in 1989, the iconic MX-5 is now in its fourth generation and is still the world's most popular roadster. Fun to drive and affordable, it's open-top motoring at its best. 
If a cosy two-seater fits in with your lifestyle, then there's a huge choice out there. Mk1s, 2s and 3s are great value used, starting at just £1,000. 
A safe bet would be to go for a solid Mk 3 (2005-2016). They still look fresh and you can choose between 1.8 or 2.0-litre petrol engines. They are generally well equipped and can work as daily drivers. 
Expect to pay at least £3,000 for a good one, but get it checked out for any possible damp and rust issues.
Vauxhall Tigra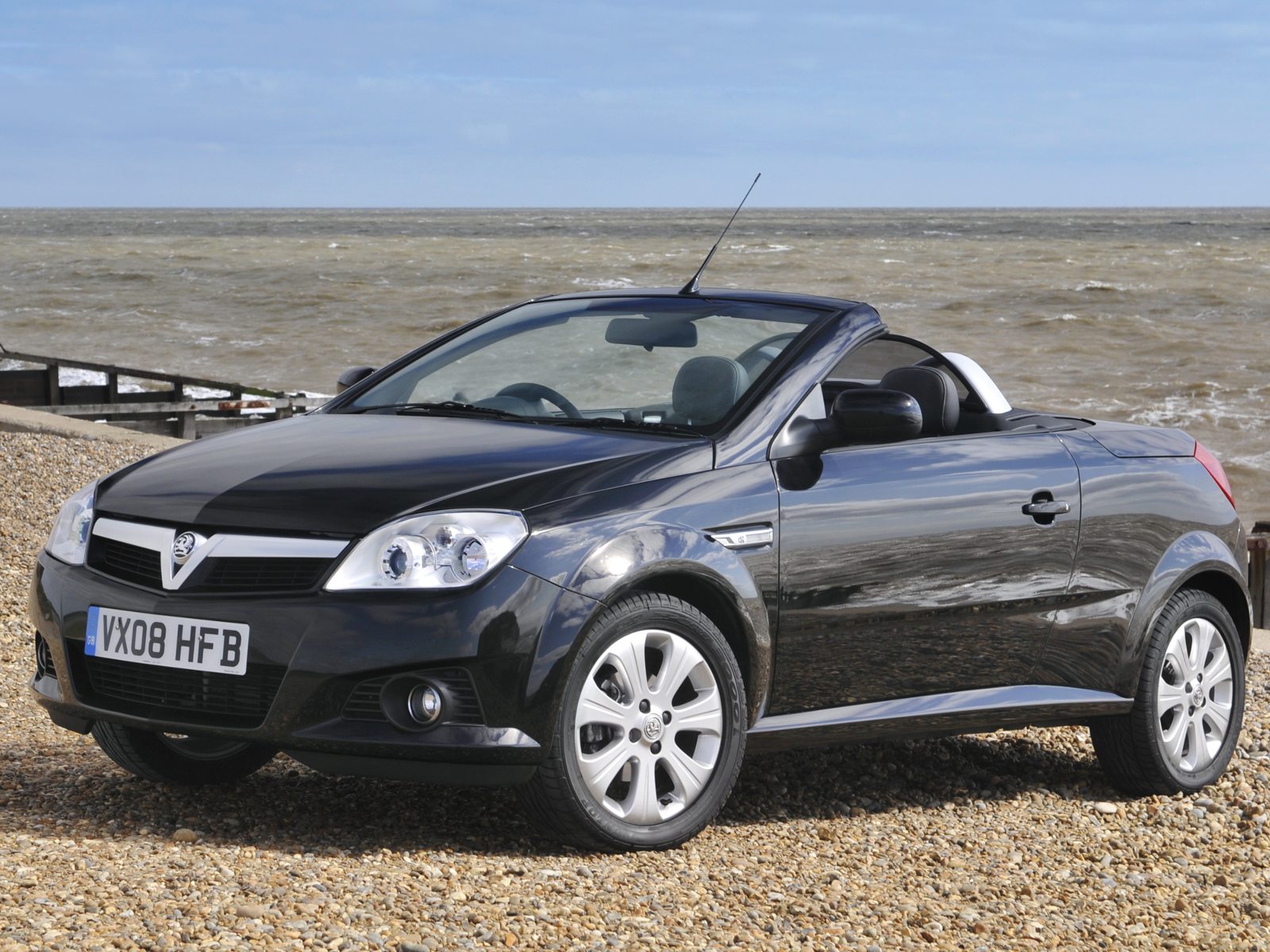 When it was launched, the second-generation Vauxhall Corsa-based Tigra (2004-09) competed with the likes of the Peugeot 206 CC, Ford StreetKa and Mitsubishi Colt CC. 
With a well-engineered hardtop mechanism, surprisingly good interior quality, useful boot space of 440 litres (250 litres with the hood down) and decent driving dynamics, it's a great all-round package that still looks fresh now. 
There are some great low mileage two-seater Tigras on the used car market from just £2,000.
Mercedes Benz SLK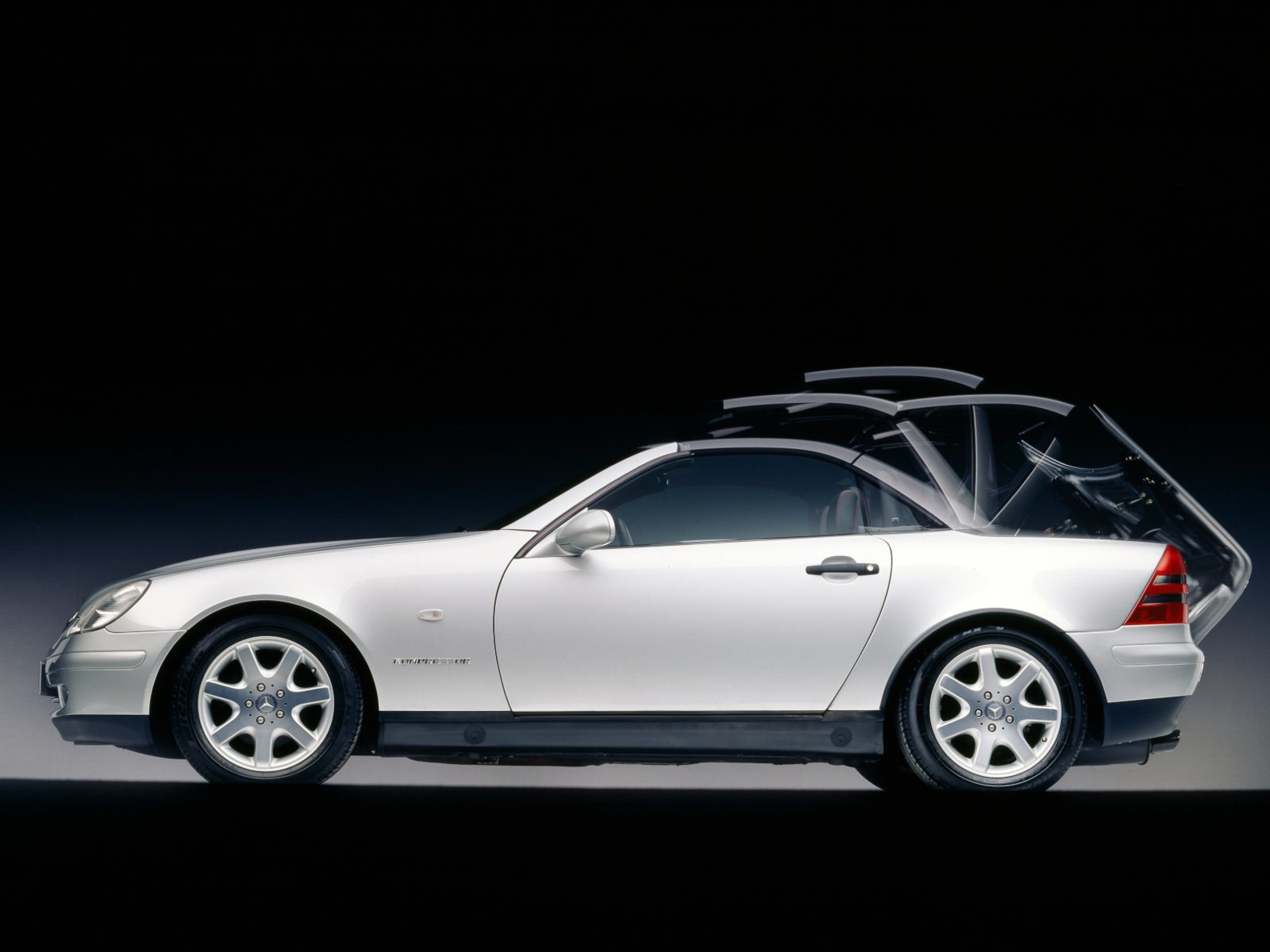 If you're looking for a slightly more upmarket alternative to the Mazda MX-5, then the BMW Z3/Z4 or Audi TT could be right up your street. However, we've chosen another option – the Mercedes-Benz SLK (1996-). 
There's a good selection of used first generation cars (R170) well within budget. If you look really hard and a higher mileage doesn't bother you, then early R171s (2004-11) drop below £5,000. 
The SLK is still one of the most attractive prestige roadsters and boasts a cool, folding roof, while the big 3.2-litre V6 engine option is a particular delight. If you're tempted, get the car thoroughly inspected and find one with a complete service history – Mercedes-Benz preferably. 
R170 SLKs are available from just £1,000, but we'd suggest spending closer to £2,500 and opting for a post-2000 facelift model. 
Volvo C70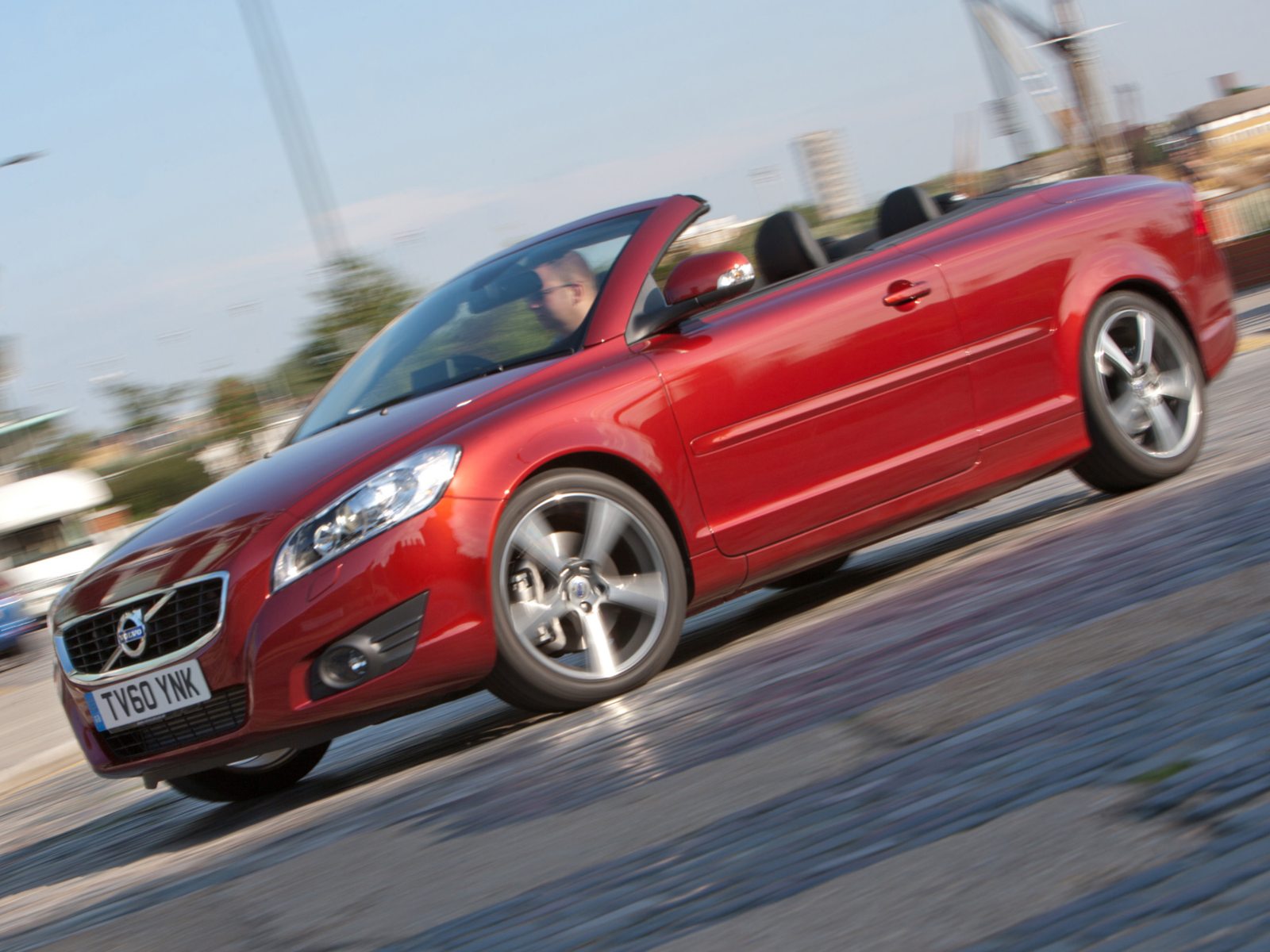 Built between 2006-13, the second generation of Volvo's open-top four-seater was elegant with a premium feel. It may not offer the dynamics of a BMW 3 Series, for instance, but it's pleasant to drive and safe. 
t's also worth noting that it comes with a cleverly designed Pininfarina-designed three-piece roof, which raises or lowers electronically in around 30 seconds. 
Late C70s easily break our £5,000 budget, but don't be put off because there are earlier gems to be found from £3,500 onwards.
Ford StreetKa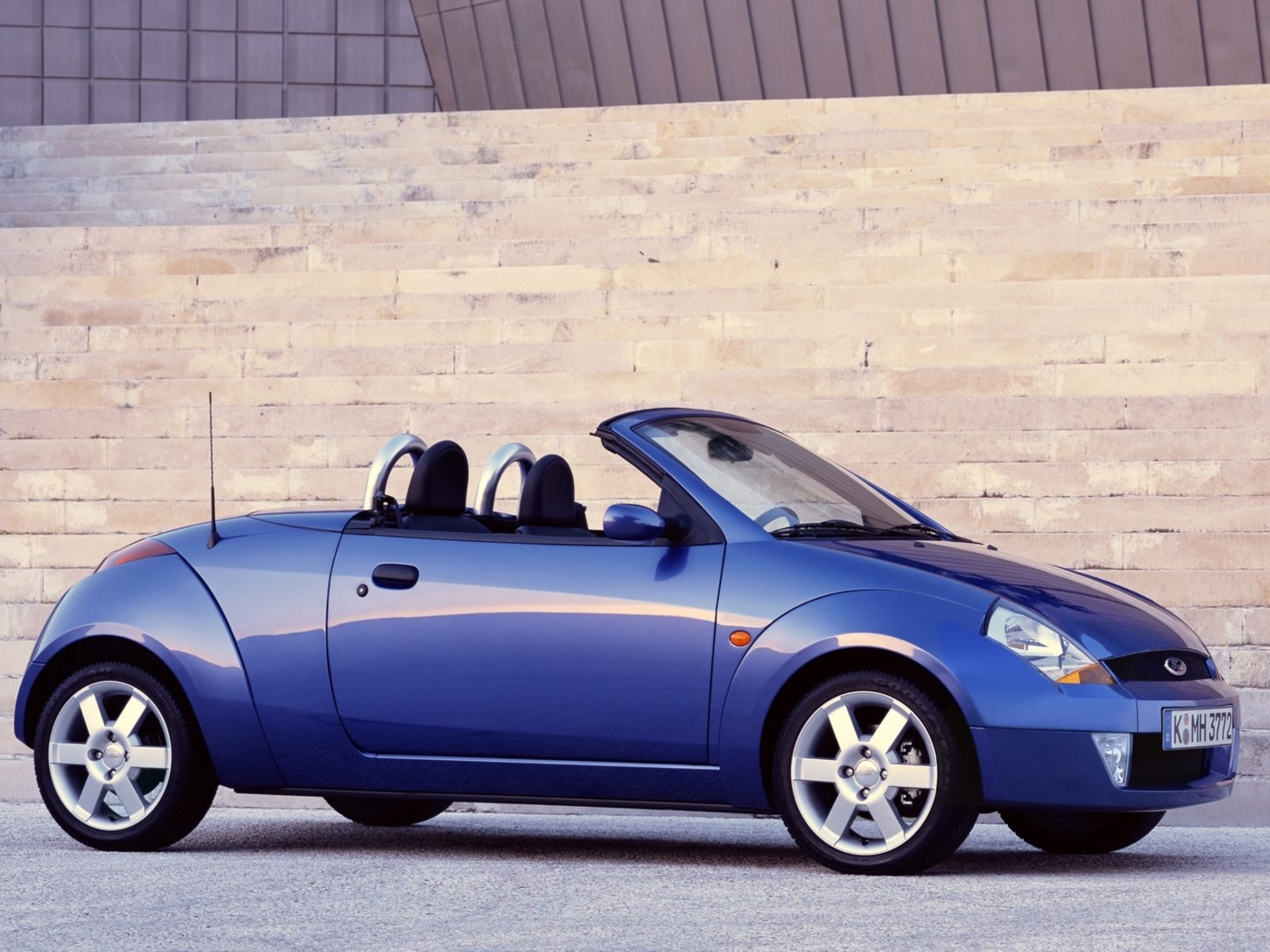 This cute, topless two-seater version of the popular Ford Ka city car was fun to drive and is arguably already a modern classic. Powered by a solid 1.6-litre Duratec petrol engine, it has a sporty feel and is affordable to run. 
Available from as little as a few hundred quid, we'd recommend paying closer to £1,500 for an original example with a full service history and not too many owners. Finally, get it checked underneath for possible corrosion before signing on the dotted line. 
The diesel engines are robust, but we'd play safe and opt for a future-proof petrol.
Volkswagen Eos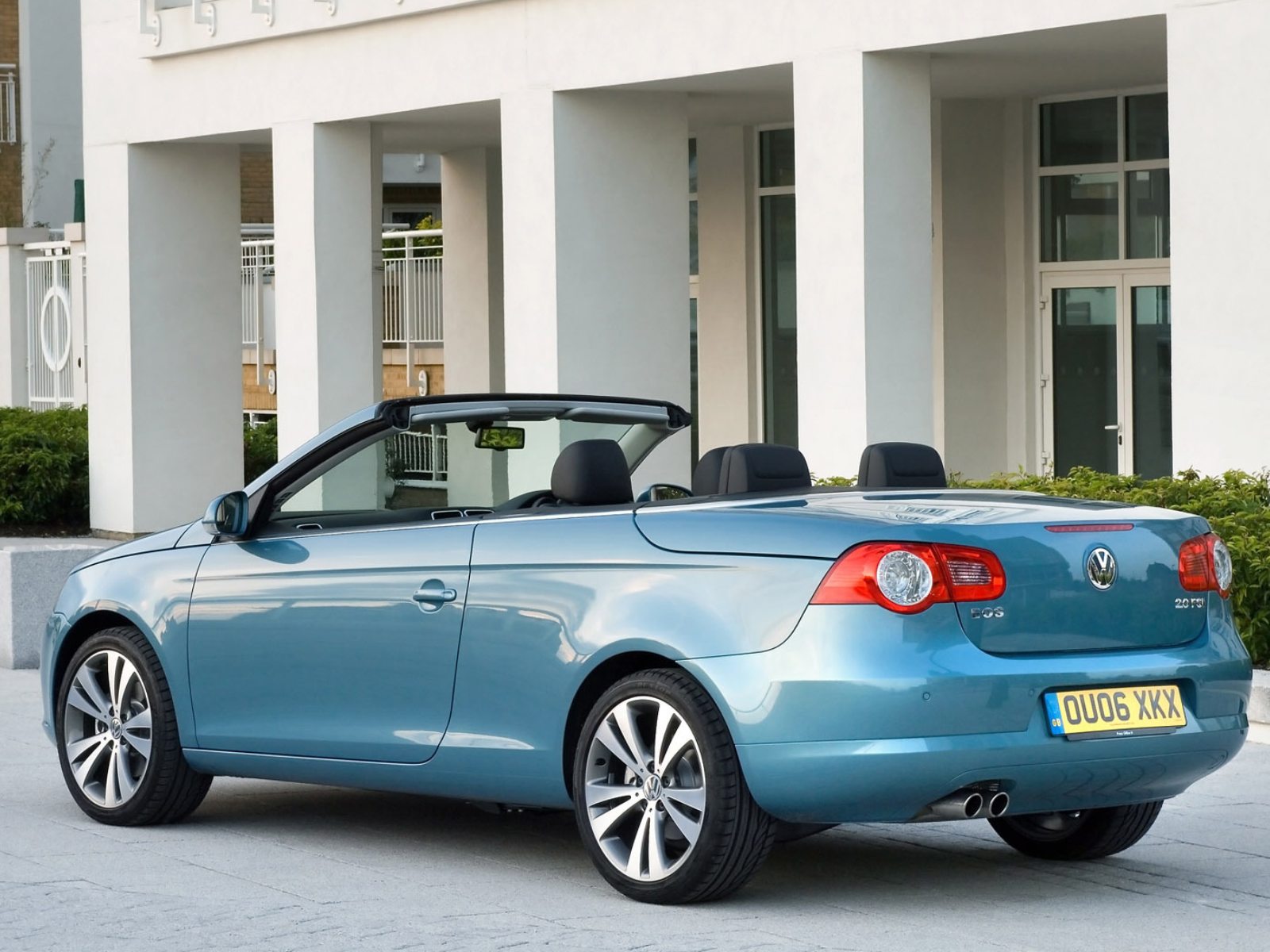 One of the best-looking coupe cabrios, the Eos (2006-16) was also a success dynamically, handling well and capable of a good turn of speed when fitted with the 2.0-litre 198bhp petrol engine. It also boasted decent rear legroom and there was even an electric sliding sunroof when you have the top up. 
If you're tempted, get it thoroughly checked over, looking for signs of roof leaks especially. You can buy a well-used runner for as little a £1,000, but there's no shortage of well-maintained low milers out there, so expect to pay at least £3,000 for a good one.