As much as we love our furry friends, we understand that it can be hard work looking after a puppy or dog.
Our research has found that 75% of new dog owners are unprepared for the demands of dog ownership, and one in eight new puppy owners feel overwhelmed when they bring their pet home.
That's why we teamed up with Burns Pet Nutrition to create a series of online puppy parenting classes to help support you in becoming well-informed owners with happy pets.
The puppy parenting sessions were run by pet experts including TikTok star Ben the Vet, devoted dog owner and Lioness forward Bethany England, as well as some experienced vets and dog specialists.
Watch the puppy parenting classes below.
Ask the vet
We ran two sessions titled 'Ask the Vet', run by Ben the Vet, John Burns and Nicki Fox.
These sessions covered some of the most important things to consider when getting a new dog, including:
bringing a new puppy or dog home

vet check-ups and everything to expect

vaccinations – when to do them and how often

neutering/spaying your dog

basic nutrition

some of the common reasons our vets see puppies coming into the clinic for
Watch the 'Ask the Vet #1' session on our Youtube channel here.
Watch the 'Ask the Vet #2' session on our Youtube channel here.
Dog nutrition
This session covered everything to do with giving your pups the right food and nutrition they need to be healthy. Ran by Emma Lee, the class included:
how often and how much you should be feeding your puppy

what to do if your dog is a fussy eater

what to do if your dog has a sensitive tummy or allergies

what you shouldn't feed your dog – including what human foods are poisonous to them

how to work if your dog is over or underweight
Watch the 'Dog nutrition' session on our Youtube channel here.
What I wish I knew before I got a puppy
Bethany England ran a session on what she wish she knew before she got a puppy.
This session is designed to help prepare you for bringing your puppy home for the very first time and getting them settled into their new home.
Bethany covered:
bringing your new puppy or dog home and how to prepare beforehand

top tips for settling them in

the right way to introduce them to other pets in your home

socialising your puppy

how to expect the unexpected
She also discussed everything she learned as a first-time puppy owner and what a happy dog household should look like.
Watch the 'What I wish I knew before I got a puppy' session on our Youtube channel here.
Finding a puppy
Ran by Aileen Coull, this session discussed the best way to find the right puppy.
She covered:
how to find the right breed for you

how to find a good breeder

what questions you should ask the breeder

what sort of things a breeder should be telling you

what the most important factors are when choosing a puppy and breeder
Watch the 'Finding a puppy' session on our Youtube channel here.
Behaviour and training
This session discussed the basics of training and socialising your new dog. The session leader Orlagh McCarthy covered:
the basics of puppy training

what is socialisation and what it includes

how to deal with bad behaviour

how to deal with aggression or a reactive dog

how to deal with separation anxiety

what is acceptable behaviour when interacting with other dogs on walks
Watch the 'Behaviour and training' session on our Youtube channel here.
Hope Rescue: finding a rescue dog
For this session we teamed up with Shannon Williams from Hope Rescue who spoke about:
finding the right rescue dog for you
what you should be prepared for with a rescue
the adoption process
how to help settle your rescue in your new home
what are the common reasons dogs are up looking for new homes
Watch the 'Finding a rescue dog' session on our Youtube channel here.
Introducing our speakers
Find out more about the fantastic panel of dog lovers, vets, and experts who ran our puppy parenting sessions.
Ben the Vet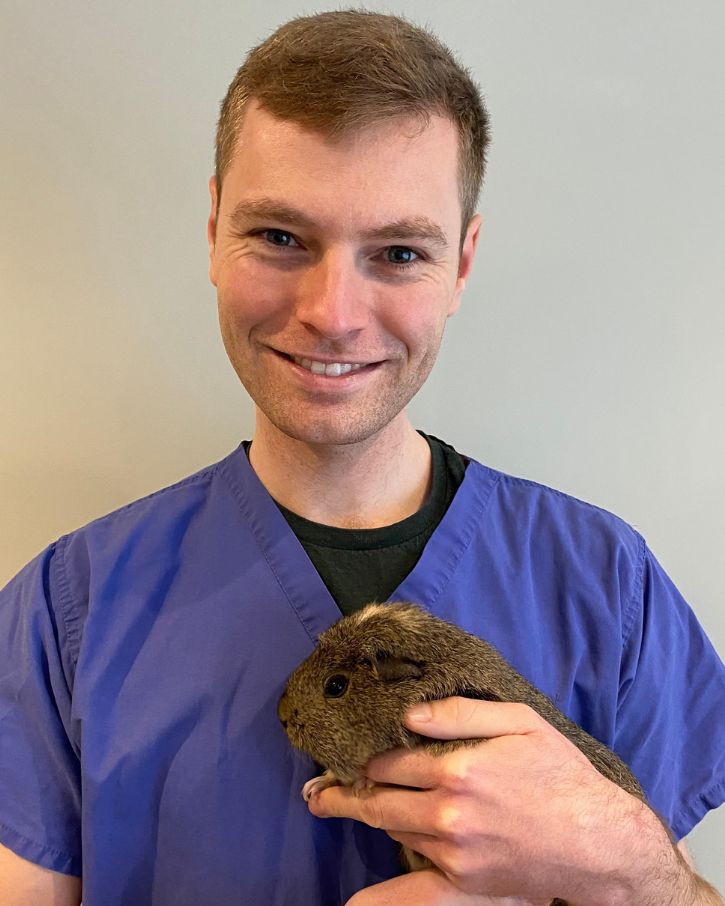 Ben Simpson-Vernon, better known as Ben the Vet, is a small animal veterinary surgeon who has built a following of over 180,000 on TikTok.
He shares insight into his work, useful information, and tips for pet owners in his videos.
He is passionate about animal welfare and does not shy away from calling out harmful online pet trends.
In particular, he focuses on spreading awareness of inherited health problems in pedigree dog and cat breeds.
Bethany England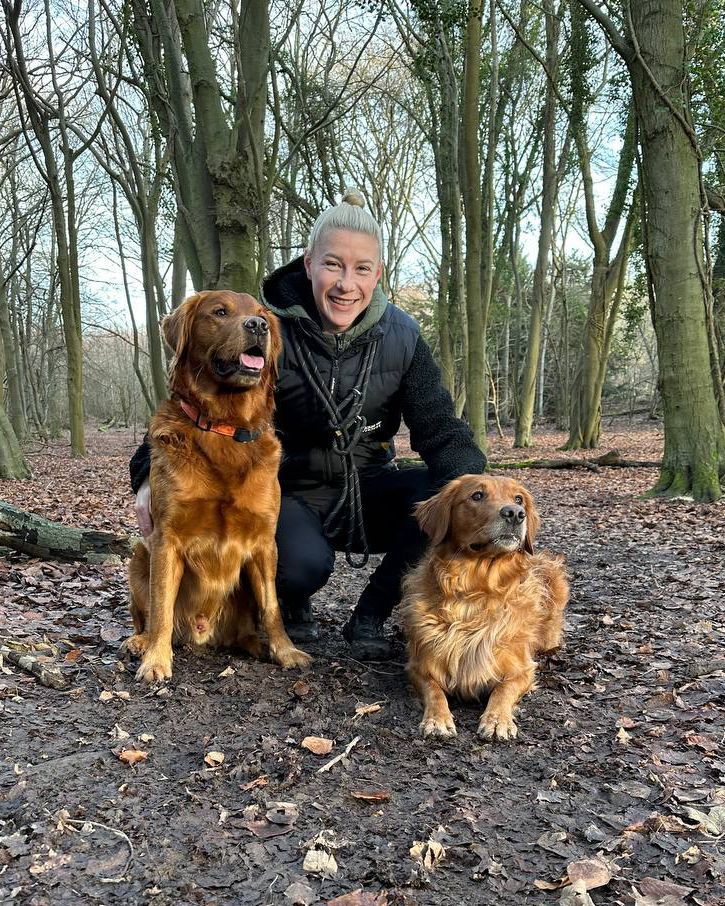 Bethany England is an English professional footballer who plays as a forward and is the captain of Women's Super League club Tottenham Hotspur.
She also represents England and was part of the Lionesses squad that won the UEFA Women's Euro 2022 and reached the Final of the 2023 FIFA Women's World Cup.
Bethany is a passionate dog lover and owns two golden retrievers, Buddy and Dilys. Despite them being the same breed, Bethany learnt that they are two very different dogs and needed to be trained differently as puppies.
She will be sharing her stories as a dog owner, recalling what she wished she knew before she got a puppy.
Aileen Coull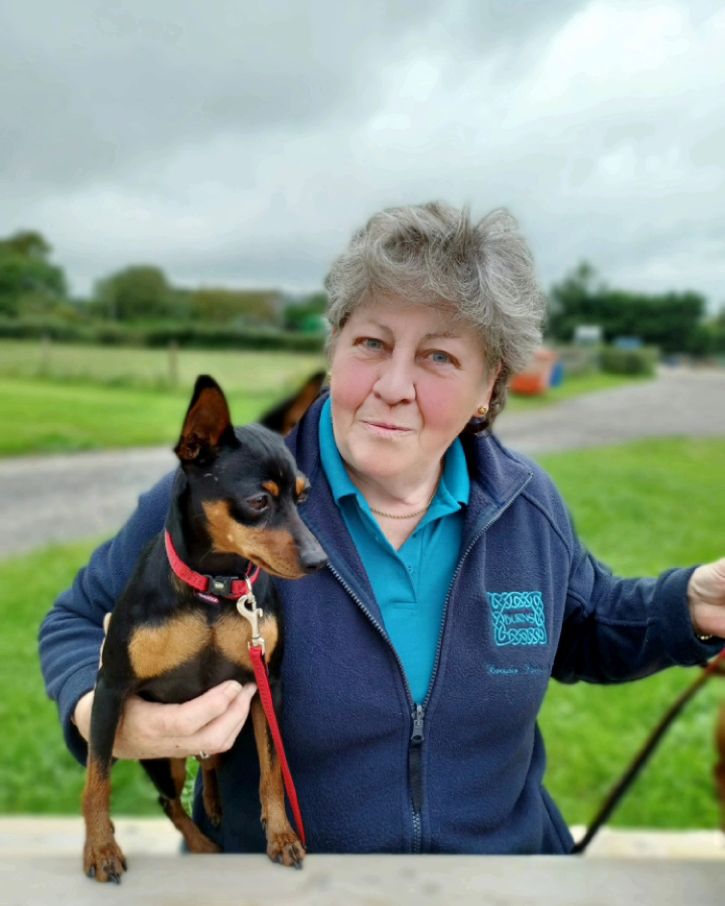 Aileen has been successfully breeding and showing Miniature Pinschers for over 35 years, with a keen interest in health testing and genetics.
Breeding only when she needs a puppy to show, her focus is always health and temperament first and all her dogs live in the house as part of the family.
She's made up 16 Champions and her dogs have won over 100 Challenge Certificates.
Aileen is also a Championship show judge, judging at home and abroad, and had the honour of judging her breed at Crufts 2018.
Emma Lee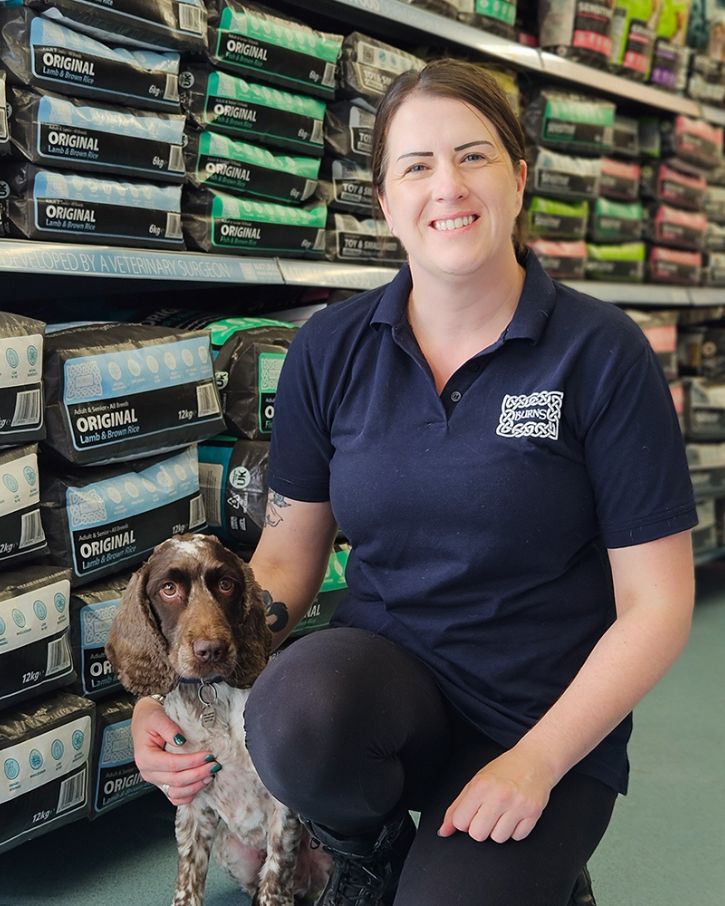 Emma has worked for Burns Pet Nutrition for four years as a Nutritional Advisor.
She is also a qualified Canine Massage Therapist, working with sporting and working dogs, and has been a dog trainer for twelve years.
Her job at Burns involves dealing with customer queries on Burns products and helping customers find the right food for their dogs.
She has a special interest in working dogs and working breeds and currently owns six dogs, three of which are in training to become search dogs.
Nicki Fox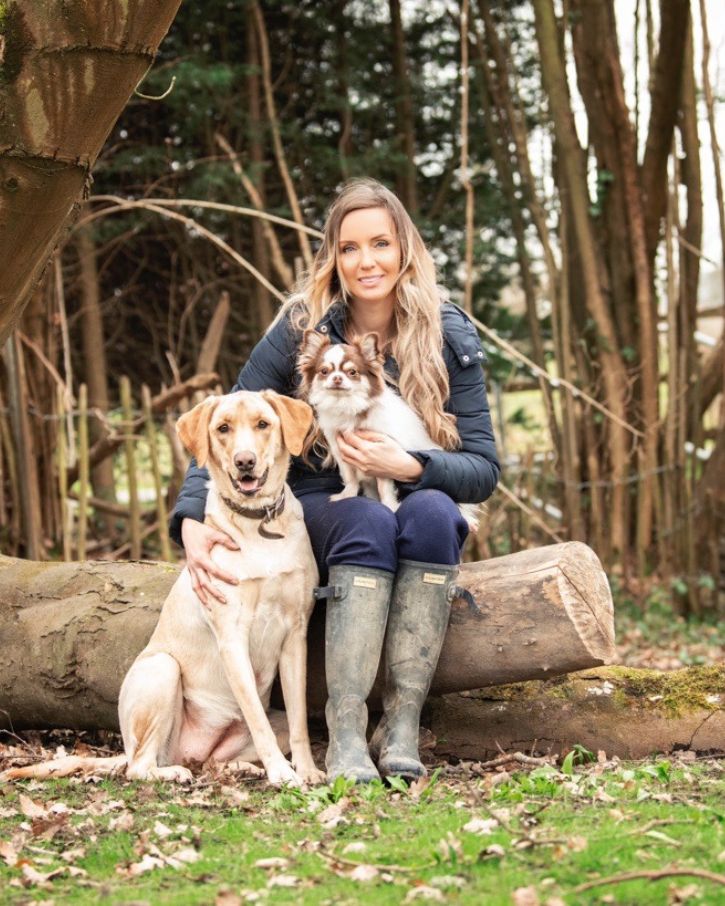 Nicki Fox is a qualified and registered veterinary nurse, RVN CertVNECC APVN (Wildlife).
Holding additional qualifications in Emergency and Critical Care with VetsNow, Wildlife nursing and Behaviour, she is also a qualified canine hydrotherapist, groomer and clinical coach.
She's taken additional courses in canine/feline dentistry, RCVS Schedule 3 procedures and Class 4 laser therapy.
Nicki has been a locum vet nurse for four and a half years, working in first opinion and referral. Most of her work consists of emergency and critical care, working out of hours for local practises and hospitals.
Nicki joined Admiral as their Veterinary Specialist this year. Her pet family includes six dogs, a cat, two chickens and a horse.
John Burns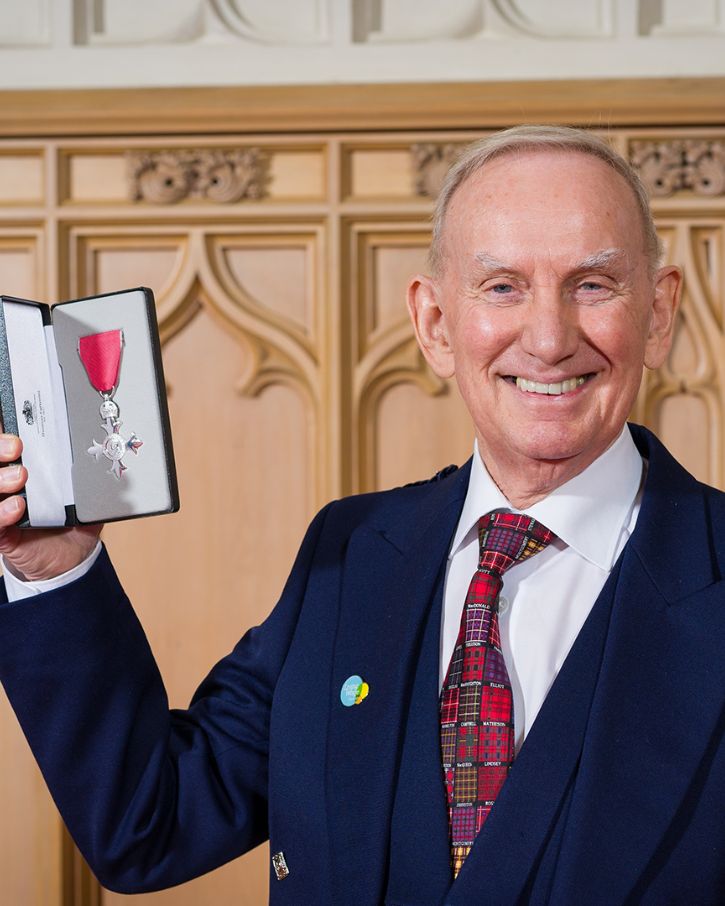 Philanthropic Scotsman John Burns graduated as a veterinary professional in 1971.
During his time as a veterinary surgeon, he saw that some of the most common ailments in our pets could be solved by better nutrition. This is why he brought healthy, high-quality and hypoallergenic pet food to market.
John has also supported rescue centres, charities and community projects by donating huge amounts of food and profits every year.
Now, Burns supports over 20 rescue centres and shelters, mountain search and rescue teams, dog trainers, sanctuaries and even has an in-house charity, The John Burns Foundation.
In 2022 John was awarded an MBE for his huge impact on pet nutrition in Britain and his charity work in West Wales.

Orlagh McCarthy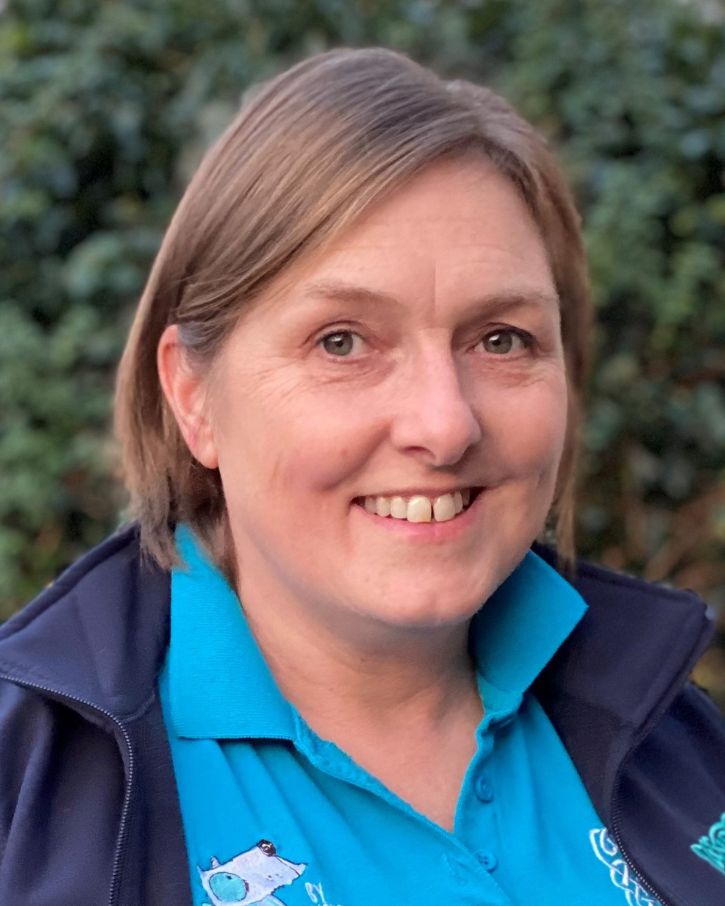 Orlagh works for the John Burns Foundation delivering their flagship reading with dogs scheme, Burns By Your Side. She began her career as a teacher, and over the years her fascination with animals led to a career with dogs.
A qualified Training and Behaviour Consultant, she bases all her training interactions on 'the story of ONE' - that every dog is a sentient being, an individual with their own emotions and preferences.
The cornerstone of Orlagh's belief is that learning should never cause pain or fear: she uses and teaches non aversive methods of training.
Orlagh says that a dog that humans may consider disobedient is simply a dog that has not been taught how to manage or cope in certain situations or environments.

Shannon Williams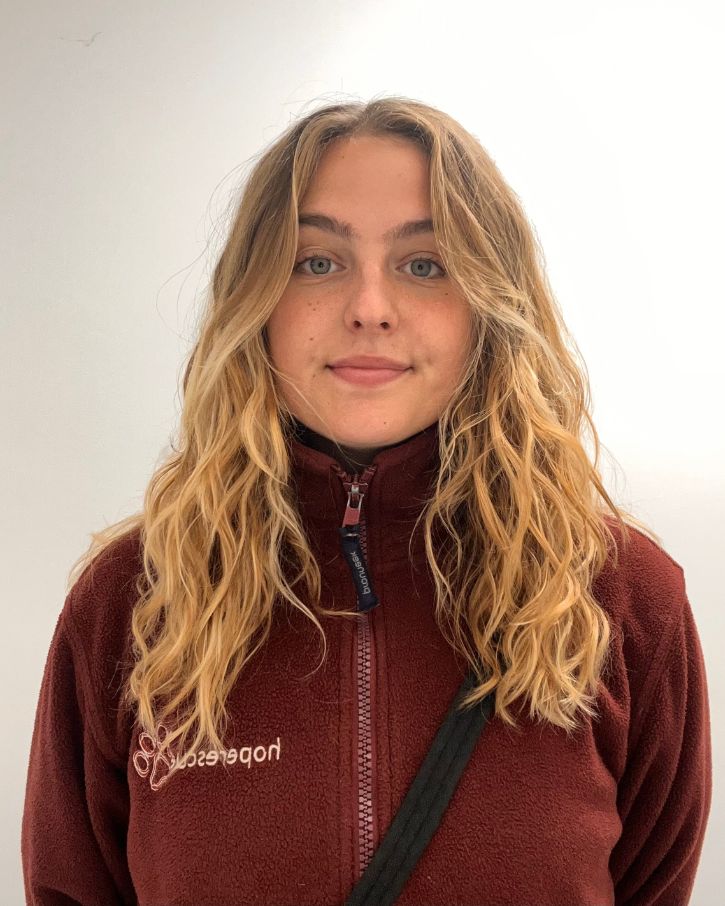 Shannon Williams is a Behaviour and Welfare officer at Hope Rescue.
Her very busy role is to help prepare the dogs for rehoming, and to assess all stray, seized or surrendered dogs that arrive at Hope.
Shannon also supports new dog owners through the adoption process and post adoption.
She particularly enjoys getting to know each dog individually, what makes them tick, and how she can help.