The 18m UK households on a standard tariff can expect an average hike of £693 on their bills this year - a staggering 54% increase - while for 4.5m prepayment customers the rise is expected to be, on average, £708. 
The Government has promised support in the form of a £200 heating loan, to be repaid over five years, and a £150 council tax rebate per household in England, with funding also provided to help residents in Scotland, Northern Ireland and Wales. But for those who rent their homes, making additional energy savings can often be harder than for property owners.
One problem facing tenants is that their homes are often connected to heat networks, in which one provider - chosen by the landlord - supplies energy to all the households in an apartment building or block of flats. Heat network tenants also don't enjoy the same level of protection against energy price increases as consumers using more traditional domestic heating systems.
Anthony Coates-Smith, managing director of metering and billing agent Insite Energy, said: "In January this year, a Heat Trust report estimated that around half a million homes using communal and district heating networks needed urgent protection from soaring gas prices.
"At the moment, there is no energy price cap for heat network end users. There is increasing focus on the need to bring heat network gas supplies under the protection of a capping mechanism, so that residents are protected in the same way as residential gas consumers. 
"We recently signed a petition to Government calling for such a cap to be brought in as soon as possible. However, many industry bodies are calling upon Ofgem to 'act now' rather than wait for any regulation to handle this issue, which may take three years to be fully implemented." 
Smart answers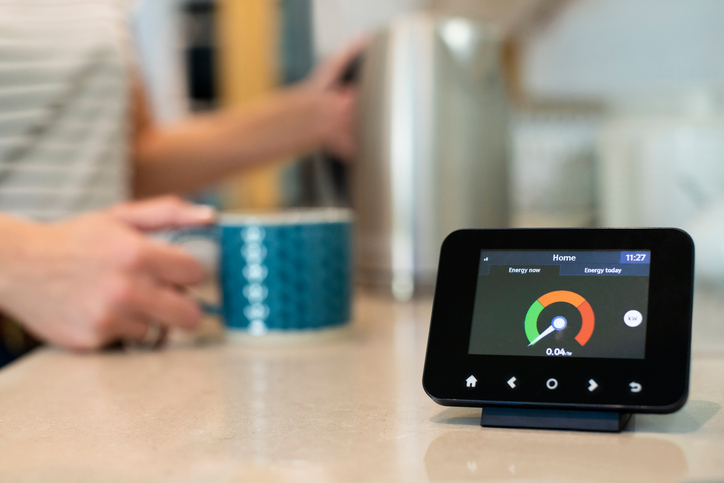 Insite Energy is calling on landlords to demonstrate to tenants that they take their responsibilities seriously, such as by investing in smart meter technology to enable tenants to lower energy consumption.
Mr Coates-Smith added: "Regulations which came into force in 2014 state that meters must be installed in new developments, as well as any buildings classed as viable. There is a cost to installing smart meters into each property, but meters have been found to reduce customer consumption and, in turn, their bills, by as much as 20%." 
If you pay the bills for your rented property and the bills are addressed to you directly, you can choose to have a smart meter installed. Phil Foster, CEO of Love Energy Savings, said: "Although there is no legal obligation to ask your landlord for permission to do this, it is recommended as you are not the homeowner. 
"The benefits of having a smart meter, especially in rented or shared houses, include no more estimated bills - you only pay for the energy you use. A meter will identify the areas in which you and your housemates are wasting energy. If bills are included in your rent and your landlord has set a limit, you can better keep track of your energy usage."
Understand your bill
Tenants are protected by the maximum resale price, which is set by Ofgem and applies when, for example, a landlord supplies energy to a tenant or a freeholder supplies to a leaseholder. You are entitled to ask your landlord for a breakdown of the energy costs you pay and Citizens Advice has information on what to do if you think they are overcharging. 
If you pay for your energy directly, you have the right to switch energy suppliers without your landlord's consent. Recent news reports might lead us to believe there's little point switching energy provider, but Phil Foster disagrees.
"On average, fixed-rate deals - where the price stays the same for a specific length of time - are more than 50% more expensive than the current price cap," he said. "However, if you're looking for a new energy tariff, it's about finding that sweet spot before the cap increases in April.
"You may find that some fixed-rate deals are up to 40% more expensive than what you currently pay. However, after April, when the price cap is increased by 50%, you could actually be saving 10% on your bills in the long run by switching to a fixed-rate tariff now. But if you cannot find a deal cheaper than the expected price cap deal, you may be better staying on your existing tariff instead." 
A good performance 
Tenants can also ask for the property's Energy Performance Certificate (EPC), which landlords are required to obtain and make available to existing or prospective tenants. Jonathan Rolande, from the National Association of Property Buyers said: "The Energy Saving Trust said in 2019 that the private rented sector has the largest proportion of the most energy inefficient homes - 6.3% are F and G rated properties, compared to around 0.7% of social housing. Nearly half - 45.7% - of households living in such properties are in fuel poverty.
 
"Efficient homes rent faster and for more money, so landlords are at last paying attention to EPCs. But the same EPC is valid for ten years and for multiple lets, so if a previous tenant broke or pinched the draught excluders, or the insulation in the loft has been removed, an incoming tenant would be wrong to trust the EPC. 
 
"If tenants wish to install insulation they must ask permission, in writing - and be prepared to carry the cost. It would take many years to recoup the cost of loft insulation and most tenants are shorter term.
 
"Tenants should adopt the same energy-saving tricks as homeowners, such as turning the thermostat down one degree, taking shorter showers and insulating the hot water cylinder - even old duvets work here! Use low-energy bulbs and don't leave appliances on standby. These are good practices for everyone to save money and be greener." 
Simple solutions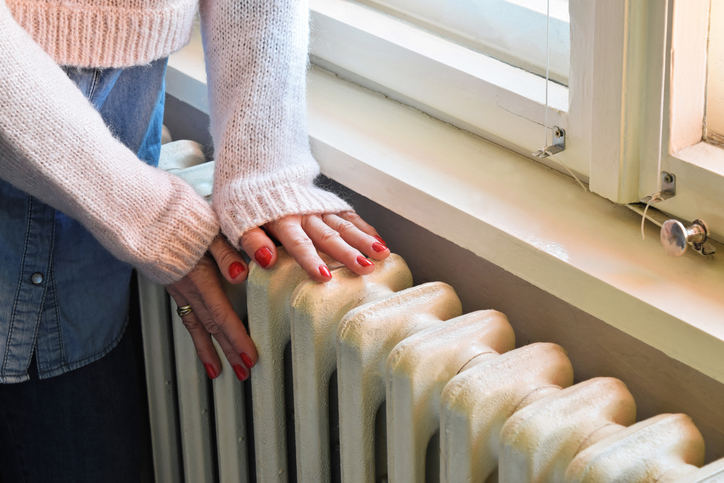 If insulating your flat is not an option, you can take simple measures to increase energy efficiency. "Invest in thick-lined curtains, apply adhesive strips in between gaps in your windows and use draught excluders in front of your doors," said Phil Foster.
"Report leaky taps to your landlord straight away. Although a dripping tap may seem like a minor inconvenience, the Energy Saving Trust reports that it could waste more than 5,000l of water per year! Therefore, having these issues fixed could save you a small fortune." 
British Gas smart energy expert Marc Robson agrees that many standard energy-saving tips apply equally to tenants and homeowners. He said: "It's surprising how much you can achieve by making a few easy adjustments around the home. 
"Ensure your radiators are working effectively. Bleed your radiators if they feel colder at the top – there are lots of easy to follow guides and videos online on how to do this yourself. Draught excluders could save you up to £30 per year and, as well as sealing the joins around your doors and windows, don't overlook extra measures like letterbox brushes, chimney balloons and even keyhole coverings.
 
"Think about your TV, computer and sound system. If you can see the little red light, they're still using electricity in standby mode and can add up to £35 to your bill. Switch them off completely to save money."
Ground control
A ground source heat pump (GSHP) can also help tenants save money on energy bills. According to Kensa, which works with local authorities and housing associations to install pumps in tower blocks and social housing flats, individual tenants can reduce their heating bills by between 30% and 50% by replacing electric storage heaters with heat pumps. Your residents' association might be able to discuss this with your housing provider.
If you're really struggling, support is available. The British Gas Energy Trust helps all energy consumers, not just British Gas customers, while the Energy Saving Trust has tips and advice. And don't forget that your landlord is also responsible for maintaining appliances and carrying out annual checks - read more in our guide to landlord responsibilities.
 
With more than 20 years' experience in journalism and PR, I've worked with the BBC, ITV, Trinity Mirror, Metro, MSN and many more leading media, as well as a range of third sector and corporate clients including Macmillan Cancer Support, Visit the Vale and the NHS. A number of my short stories have been published in anthologies and I've written three collections of walking trails in south Wales. Always happiest in the great outdoors, I'm an Ordnance Survey Get Outside Champion and blog about my hiking and camping adventures at www.girlonthetrail.co.uk. I have two teens and a rescue greyhound called Lionel, who, to my shame, is possibly the world's worst hiking dog (the teens aren't much better).