A waste of space?
Everything you need know if you're considering a garage conversion
What's in your garage? 
If you answered: "My car, obviously" you're in the minority in Britain. Research from Admiral Loans shows only 33% of British homeowners use their garage to store their car, with most admitting to using it as storage for a variety of other stuff such as garden furniture, tools and appliances. 
And it turns out that just 9% of people park their car in a garage overnight, a number that's decreased from 16% in 2009 and 31% in 1999 – a huge decrease of 70% over 20 years.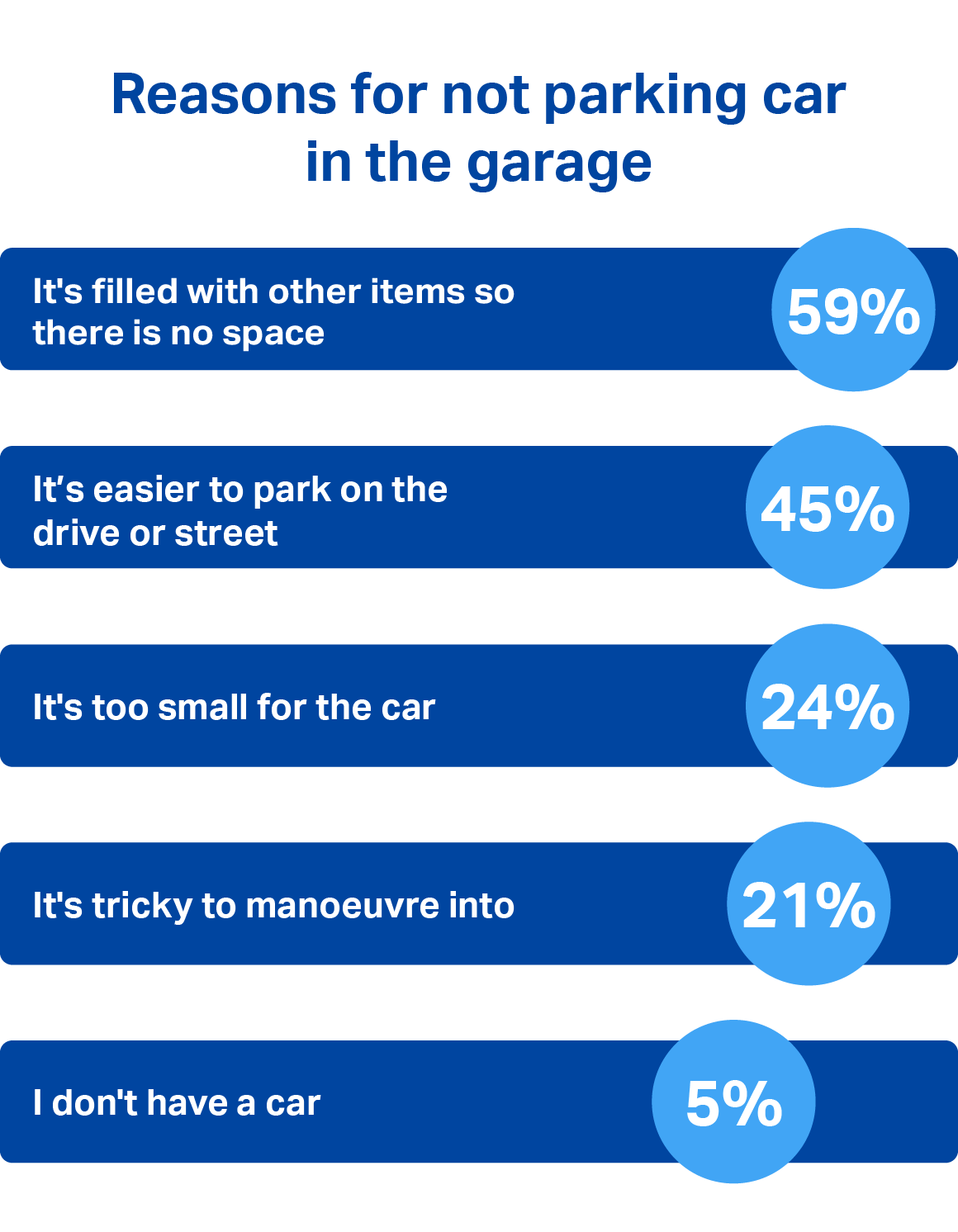 So, if it's not your car that's in your garage, what is in it? For 64% of people, it's a place to store tools and garden equipment which – let's be honest – could actually be stored in a shed, freeing up that valuable garage space.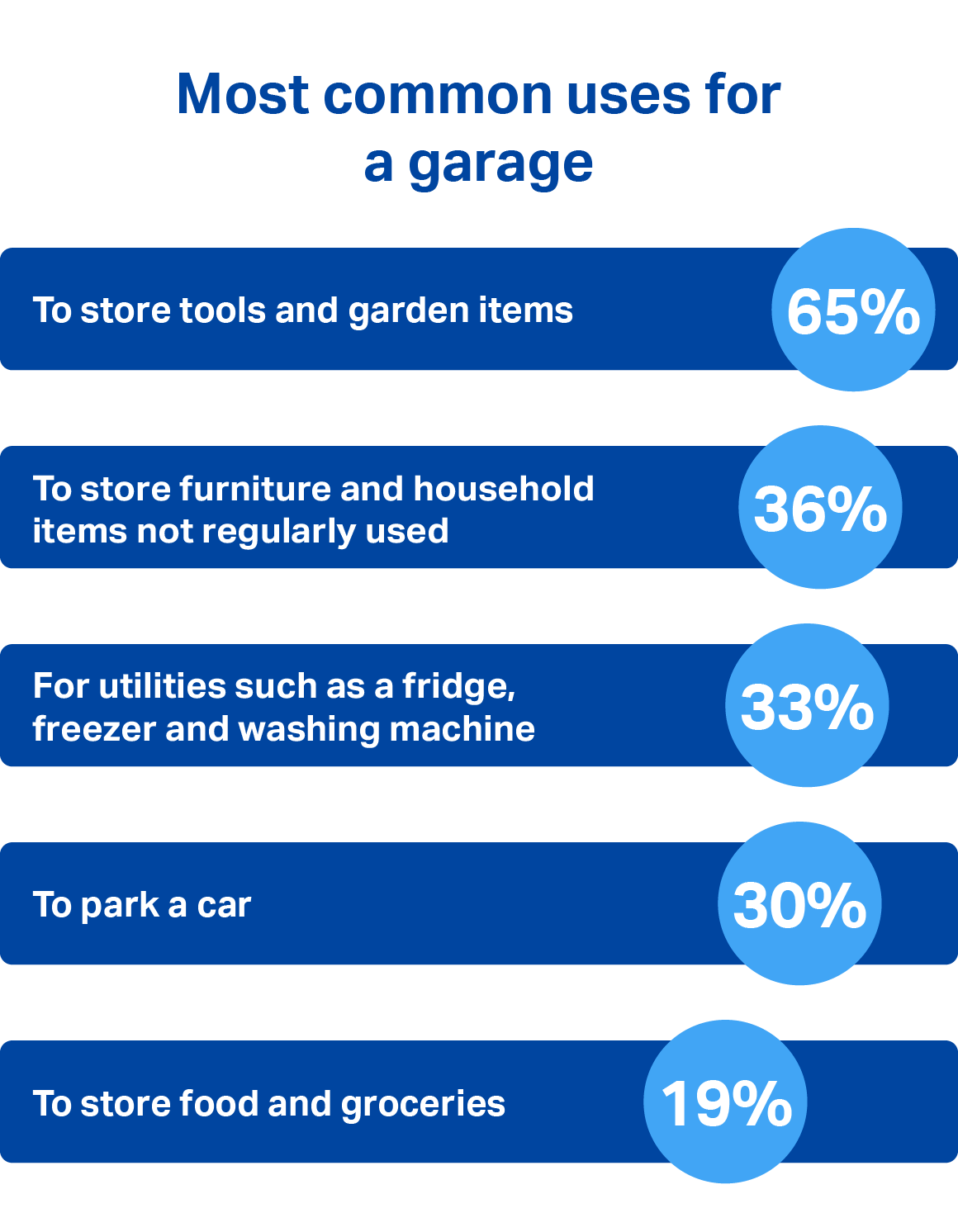 45% of Brits rarely or never park their car in their garage
but nearly half of the people surveyed said they wouldn't consider buying a home without one.
If you did convert your garage, what additional room would you add to your home?
If you're looking for garage conversion ideas based on what people already have, we found a utility room (19%), gym (16%) and hobby room (15%) were top of the list.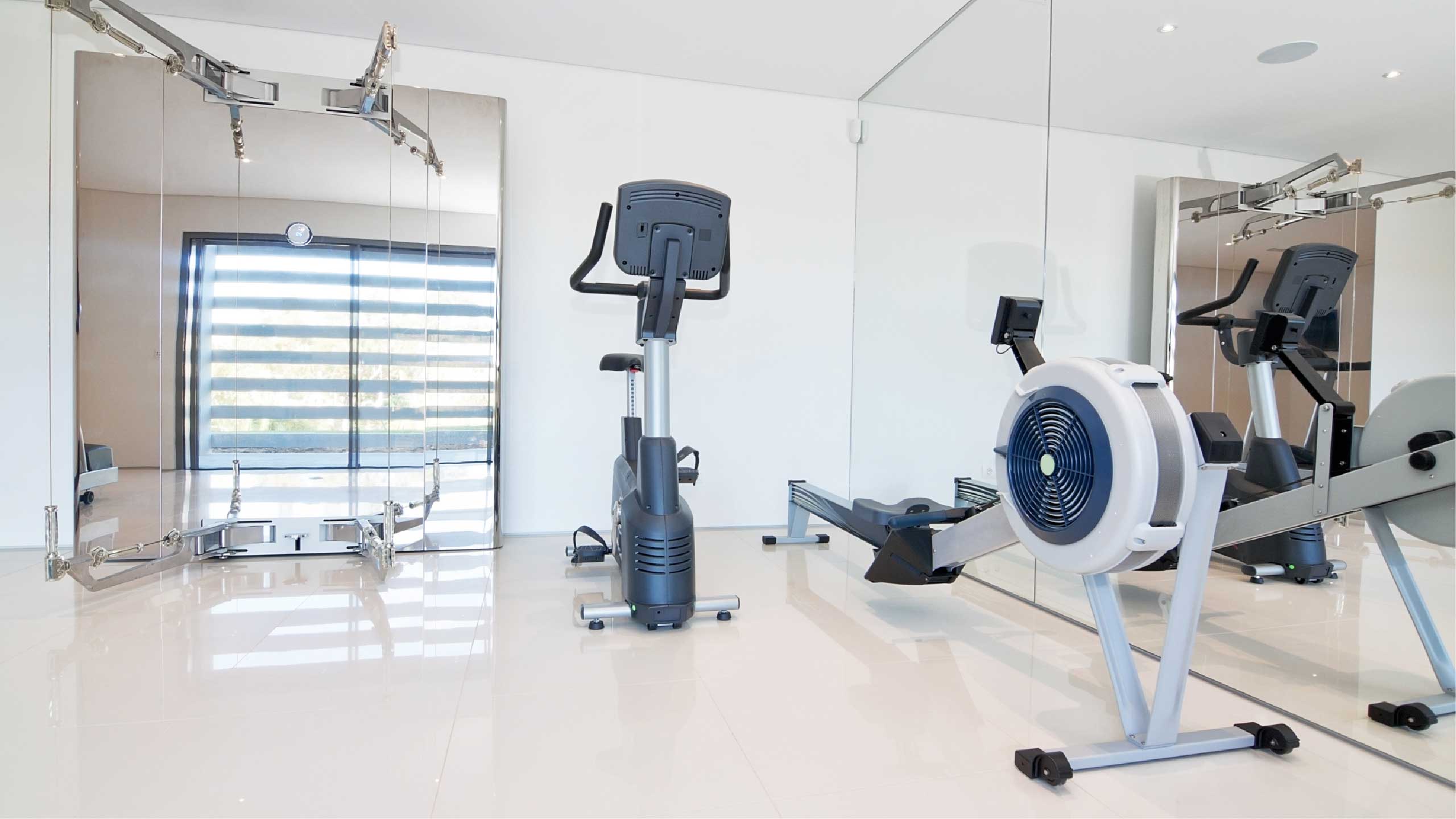 Scott Cargill, UK CEO of Admiral Loans, said: "As a nation, few of us use our garages to park a car, so converting your garage could be the perfect adjustment to add space and value to your home.
"As with any big home improvement plans it's important for homeowners to think carefully about how to finance their conversion and consider the APR on offer for their finance, ensuring that the monthly repayments are affordable alongside other financial commitments.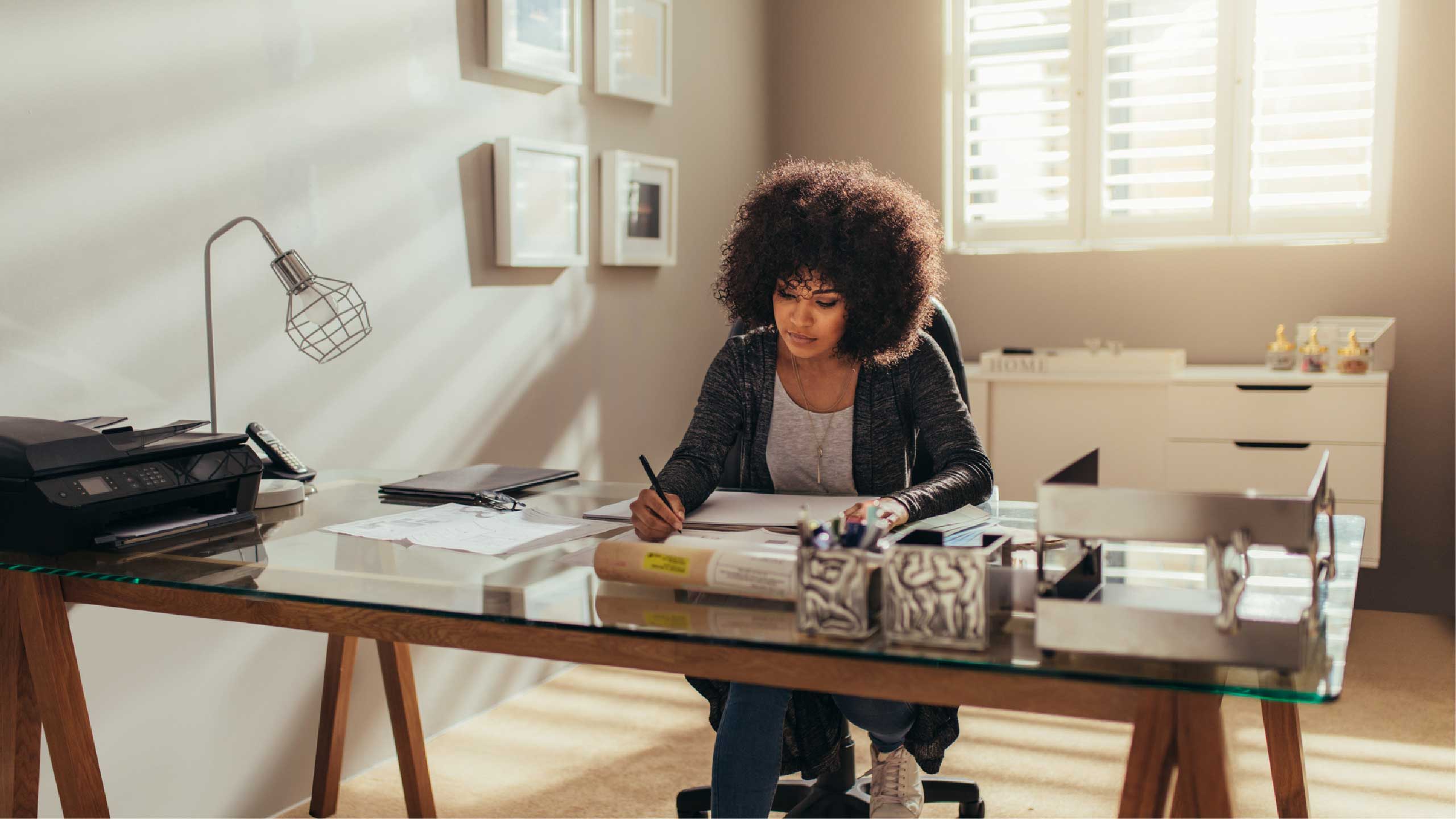 "While converting a garage will add square footage to a home and could give you the extra room you've always wanted, the ultimate value of the renovation won't be realised until the home is sold and so needs to be given the same consideration as any other large financial purchase."
Of those people who've already converted their garage
13% turned it into a children's playroom…
…and 11% converted theirs to a gym
How much is a garage conversion?
Garage conversion costs vary from project to project and area to area. It's important to get as many quotes as possible and ensure the price you pay is competitive and fair. If you have any friends, neighbours or relatives who have recently had similar work carried out, you could ask how much they paid so you have a benchmark price. 
It's also worth checking with local estate agents to understand if a garage conversion will have an impact on your property's value.
Transforming a garage into a useable space could see you convert additional square footage worth £45,000 of added value to your property – so why have only 6% of garage owners done it? 
There's no denying it's a big project, so if it's something you've always fancied doing but you're nervous to take the plunge, let us help. 
We've put together some handy hints and tips to get you started and come up with some garage conversion ideas with the help of architect Ben Williams.
"Garage conversions aren't always as straightforward as you might think," Williams told us. "It's important to check with the local authority that you can convert the space, if so, map out how to make use of the space and consult an expert. 
"For example, it's important to take into consideration the use of natural light by replacing the garage door with windows, adding insulation to the walls and roof plus raising the floor."
"The use of the space can depend on what rooms are close by, if you have a kitchen next to the garage, you may want to open the existing kitchen up to create an open plan kitchen and dining area with doors out to the garden. If the kitchen is not next door to the garage, maybe consider converting the space to a separate gym, or a playroom for the children."
If you're more convinced than ever that converting your garage is the right move for you, let's look at the steps you need to take. 
Your garage conversion in 8 easy steps
Step 1 Do your research
1/5 Utility Room Architect Ben Williams has produced some designs to show you how a typical 6m x 3m garage could be converted.
Look at your garage and decide how you can use the space. If it's currently used to store large items, think about what you'll do with them when you convert your garage. Will you need to keep some space for these things, or can you move them to a secure outbuilding like a lockable shed? 
Carry out some research into nearby companies who do garage conversions and get a few quotes. If any electrical, gas or plumbing work needs to be done, make sure the contractor is registered with the correct governing body and they're able to certify their work.
Step 2 Check the rules and regulations
2/5 Home Gym Architect Ben Williams has produced some designs to show you how a typical 6m x 3m garage could be converted.
Consider all garage conversion building regulations and requirements. You may need planning permission from your local authority, especially if your garage isn't connected to your house. For this kind of detached garage conversion, you may need to request "change of use" planning permission from your local council. 
If you're in any way unsure about gaining planning permission or meeting garage conversion building regs, ask your local authority for advice. Try to get any advice in writing if possible, to make sure you have a record of what you asked. This will make it easier to check you have the correct permissions for your conversion. 
Step 3 Plan your space
It's time to plan out the conversion. You may want to work with an architect if you want to do something complicated, but if you're just looking to convert it into another bare room, your builder should be able to advise you on the necessary work. 
Take a look at the example garage conversion plans architect Ben Williams has created for us. 
Hint: if the space will be used as a guest room or a playroom, you may want to consider under- floor heating.
Step 4 Arrange a contract
3/5 Kitchen Architect Ben Williams has produced some designs to show you how a typical 6m x 3m garage could be converted.
Get a written contract from the builder or garage conversion company you choose to work with. Make sure it clearly states everyone's responsibilities and exactly what you need to pay when the project is finished.
Step 5 Clear out your garage
4/5 Hobby Room Architect Ben Williams has produced some designs to show you how a typical 6m x 3m garage could be converted.
When you have planning permission, a contract and a plan, it's time to get started on the work! If you're using your garage for storage, the first step here would be to clear it out. 
If you're expanding an existing room such as a kitchen, the next stage would be to knock through the wall. Once the debris has been cleared, your contractors can carry out any wiring or pipe work installations for gas and plumbing.
Step 6 Structural work
5/5 Extra Bedroom Architect Ben Williams has produced some designs to show you how a typical 6m x 3m garage could be converted.
It's likely the conversion work will include at least one new external cavity wall. When your builder is doing this, they'll also be installing insulation and damp-proofing – these are things habitable rooms have that garages don't. 
Any new windows and doors will be installed at this stage, followed by radiators and kitchen or bathroom units if applicable.
Step 7 Time to decorate
Now most of the building work has been completed, you can start decorating your new space. To avoid any damage to your new flooring, it may be best to get painting before the floor or carpet is laid.
Step 8 Enjoy your conversion
Once you've decorated your newly converted garage, you and your family can relax and enjoy the extra space in your home! 
Just make sure your builder gives you the completion certificate before they leave, so you have proof the work was carried out within regulations – this will prove invaluable if you go on to sell your home. 
…and after.
@newroad_newproject
Garage conversion FAQs
Is my garage big enough to convert?
Most single-car garages in the UK are big enough for a variety of conversions. If you're unsure, ask friends or neighbours who've recently had garage conversions to see what they had done and compare the size and scale of their conversion to the one you're planning.
How long does a garage conversion take?
A single-car garage conversion can take anywhere from one week to one month depending on the scale and scope of the conversion. If multiple tradespeople from different firms are contracted, make sure they'll be available when they're needed during the conversion.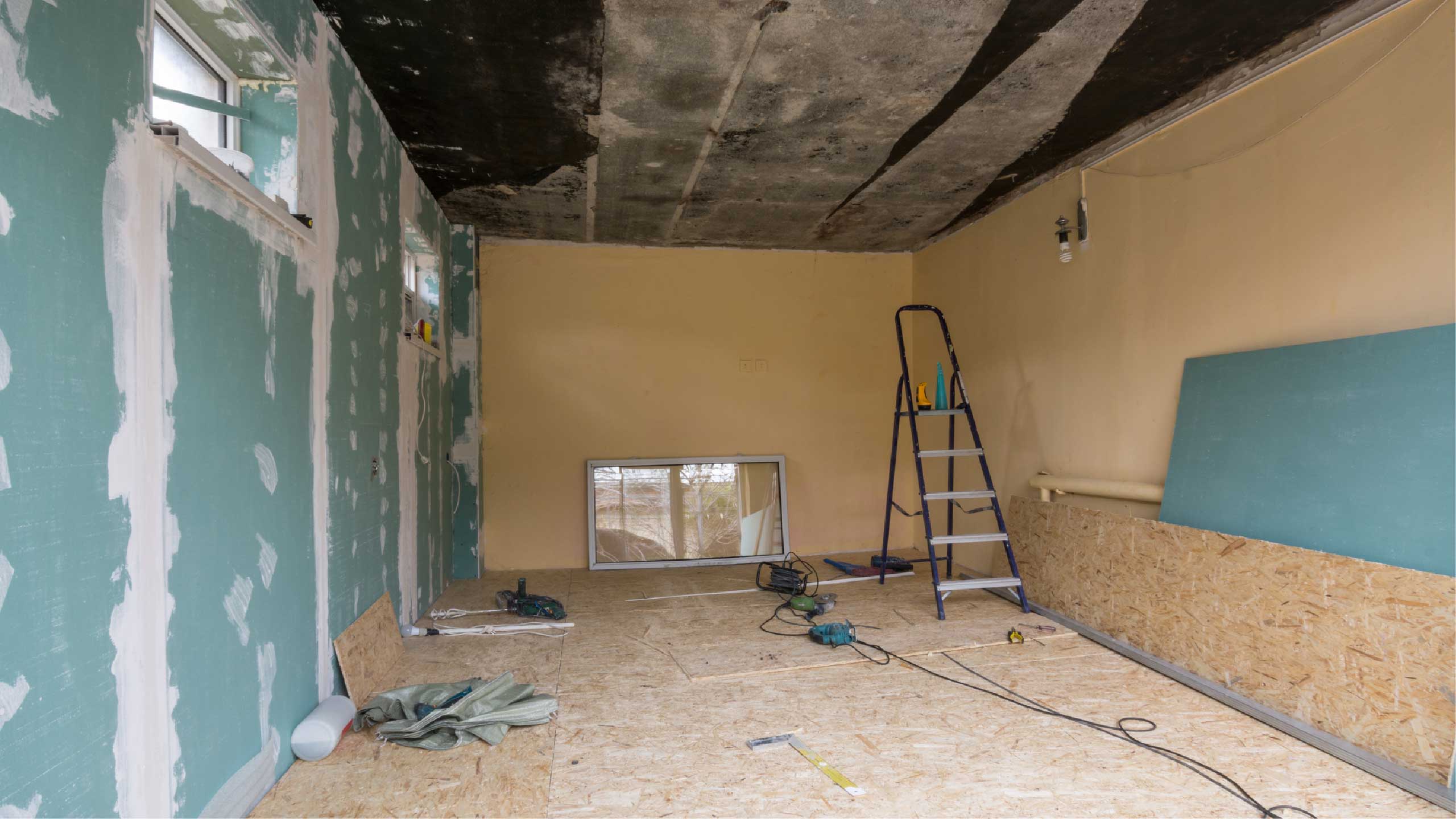 Do I need planning permission for my garage conversion?
Any major change or extension to your home may need approval from your local authority's planning department, to make sure the work complies with local guidelines. For peace of mind, check with your local authority before starting any work. More information can be found on the UK Planning Portal website. Local planning authorities require a certain number of off-road car parking spaces on your property, and converting your garage means you lose at least one. Although few garages are actually used for their intended purpose, your local planning authority may consider the garage a valid parking space. 
So if your driveway can't provide enough car parking spaces without the garage, you'll have to provide new spaces which also need planning permission.
37% would love to go through with a garage conversion…
…but almost half of those think it's too expensive…
…and a quarter worry it's too much work
Garage conversions and insurance
If your home insurance is with Admiral, you'll need to tell us about your planned conversion before it begins. If you don't tell us about any alterations to your home, you run the risk of your policy becoming invalid. 
We spoke to the experts in our Home Insurance team to answer some common questions regarding garages and garage conversions.
1. Are garages covered under Admiral Home Insurance?
"Yes, they are. Across all our available tiers, we offer building and contents cover for garages and outbuildings, whether detached or attached to the home."
2. Are there any exclusions/restrictions for garages?
"If you're insured on the Admiral tier, we don't cover theft from garages and outbuildings. For Gold and Platinum tier cover, theft from garage and outbuildings is covered subject to the policy limit and cover exclusions."
3. I want to convert my garage – do I need to tell you?
"Yes, it's important we know about any renovation work before it begins. That way, we can check if cover can continue and if so, let you know what's covered during and after the conversion, so you have peace of mind in case any unforeseen problems come up."
4. I have Home Emergency Cover – will this cover my conversion?
"If the garage is attached, Home Emergency Cover also covers the conversion. The only exception to this is if there's any loss or damage caused by the conversion work, or any changes or attempted repairs that cause damage to the conversion or any other part of your property." 
5. What do I need to tell you?
We need the following information:
The type of renovation you're planning
If you have garage conversion planning permission
The start and end dates of the conversion
If the tradesmen carrying out the conversion are qualified
The cost of the renovation
If the property is going to continue to be lived in during the conversion (By lived in we mean stayed in and slept in overnight by you or your family and day to day activities such as cleaning, cooking and bathing are regularly carried out.)
Contact us if you have any questions about what's covered and what we need to know. And why not find out if our home improvement loans can help you out?