Seven paw-some reasons to watch this year's Crufts
The highlight of the doggy calendar, Crufts is so much more than just a beauty contest
Crufts is almost here! The world's biggest dog show will be back at the NEC in Birmingham (and on TV screens via Channel 4) from 8-11 March, with thousands of immaculate hounds vying for the prestigious Best in Show title.
But Crufts is more than just a beauty contest – the annual event brings with it a plethora of pooch-themed delights. From impressive agility contests to unlikely internet sensations, here are some of the wonderful things we'll be looking out for at this year's Crufts.
Dogs with utterly ridiculous names
Image: Petful
Forget Rover and Fido: the dogs competing in Crufts are known by far more extravagant names. To avoid repetition and ensure consistency across its nationwide database, the Kennel Club requires the names of all registered dogs competing in Crufts to be approved by its validation committee. The names must be no longer than 24 characters, although this doesn't stop breeders from choosing tongue-twisting monikers for their prized pooches.
For example, some Best in Show winners from recent years include Soletrader Peek A Boo (2013); McVan's To Russia With Love (2015) and Afterglow Miami Ink (2017). Imagine shouting those across a field.
The bizarre, brilliant sport of Flyball
While the judging of breeds is undoubtedly the main event at Crufts, some of the dog show's other annual occurrences are arguably even more fun to watch. One such highlight is the Flyball final: a grand prix of dog speed and agility, in which teams of pooches compete to jump hurdles and retrieve tennis balls as quickly as possible. The sport is effectively a relay race, with four dogs per team taking turns to retrieve balls from a button-operated box.
The dogs in a team must be of different breeds, and while any breed can compete, certain dogs really excel at Flyball. Stars of the sport include Hustle and Shoots, a pair of Whippets who've raced for top teams like Aces High and Four Paws Flyers. Border Collies and Lurchers also tend to be excellent flyballers. 
Immaculately preened pooches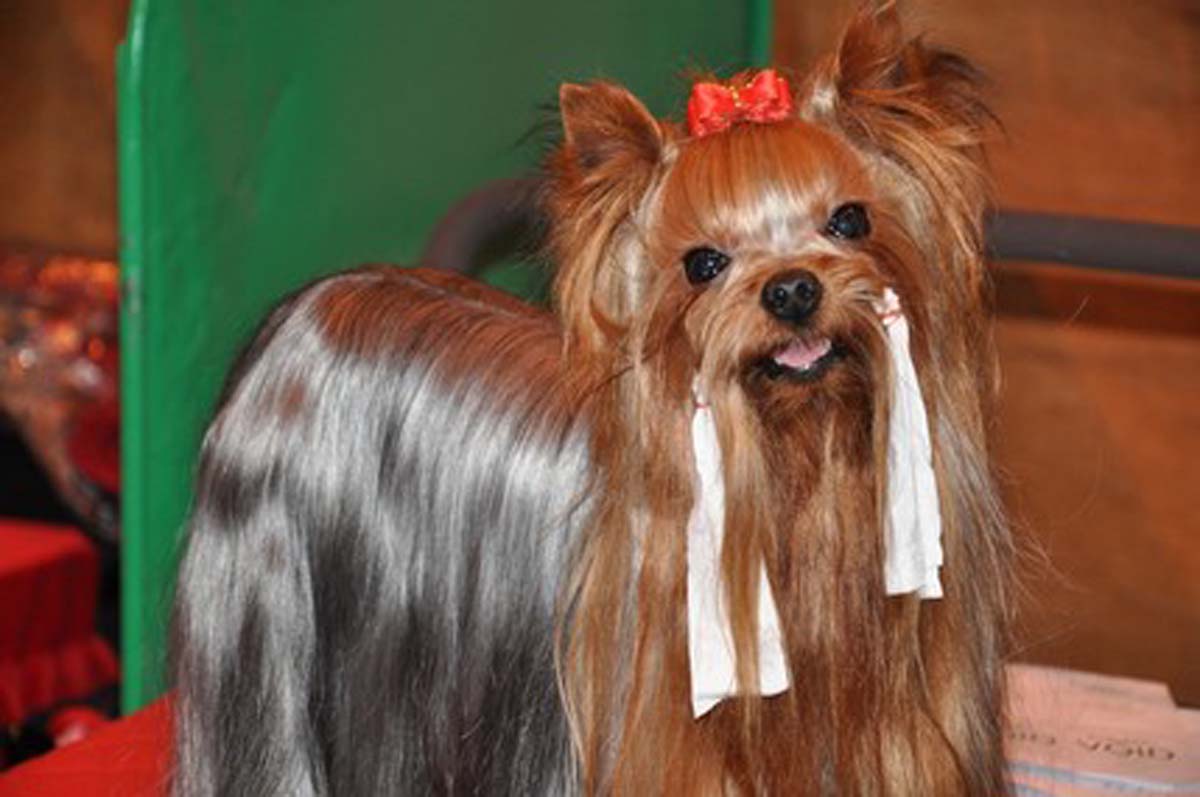 Image: Petful
With Crufts being one of the biggest canine competitions in the world, it's no surprise that breeders make every effort to present their dogs as bright eyed and bushy tailed as possible. The primping and preening involved in getting a dog show-ready is serious business – sparkling teeth, manicured paws and super shiny coats are all required to be crowned Best in Show.
Some dog lovers may barely recognise their favourite breeds as they're paraded in front of the judges. Bichon Frises resemble walking pom-poms at Crufts, while the long, sleek coats of Yorkshire Terriers give them a wholly different appearance to the scruffy pups you might see running around the park.
Everything going a bit wrong on the obstacle course
Sometimes it's a slightly-too-high-hurdle that gets the better of a dog on the Cruft's obstacle course. Sometime's it's that troublesome tunnel. Other times it's a bit of everything, as was the case for Olly the Jack Russell while taking part in a rescue dog agility event at Crufts 2017. The excitable terrier won over crowds by ignoring the 'proper' way of doing things, tearing around the course in whatever order he fancied. From barrelling through obstacles to excitedly sniffing the outer corners of the course, his unconventional performance stole the show, proving that the most memorable dogs aren't always the best behaved.
Dog breeds that you've never heard of (and will probably struggle to pronounce)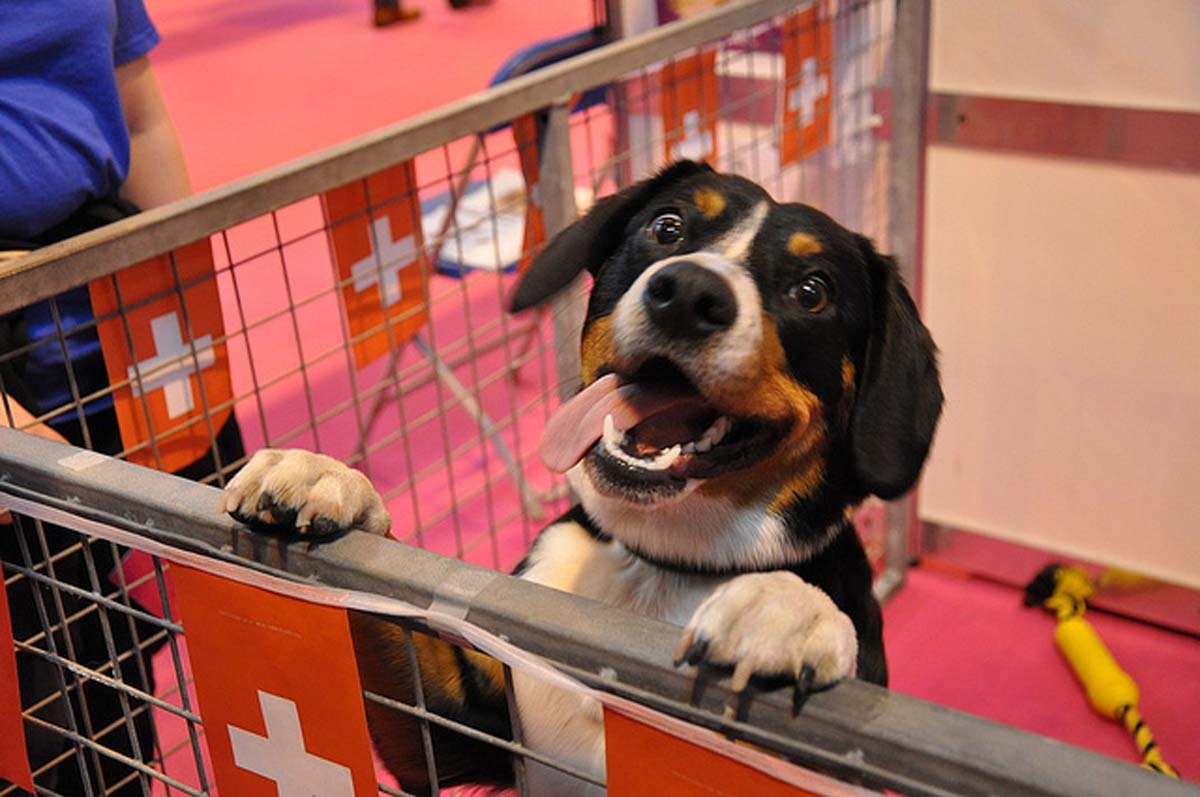 An Entlebucher mountain dog Image: Petful
Everyone's heard of Labradors, Pugs and Cocker Spaniels, but some of the lesser known breeds at Crufts will have you reaching for your nearest Google-enabled device to check what the announcer just said. Adorable as they are, we reckon most doggy fans wouldn't know where to start when attempting to identify the Dandie Dinmont Terrier, Hungarian Kuvasz, Segugio Italiano or Basset Bleu De Gascogne.
Crufts' heartwarming sister event, Scruffts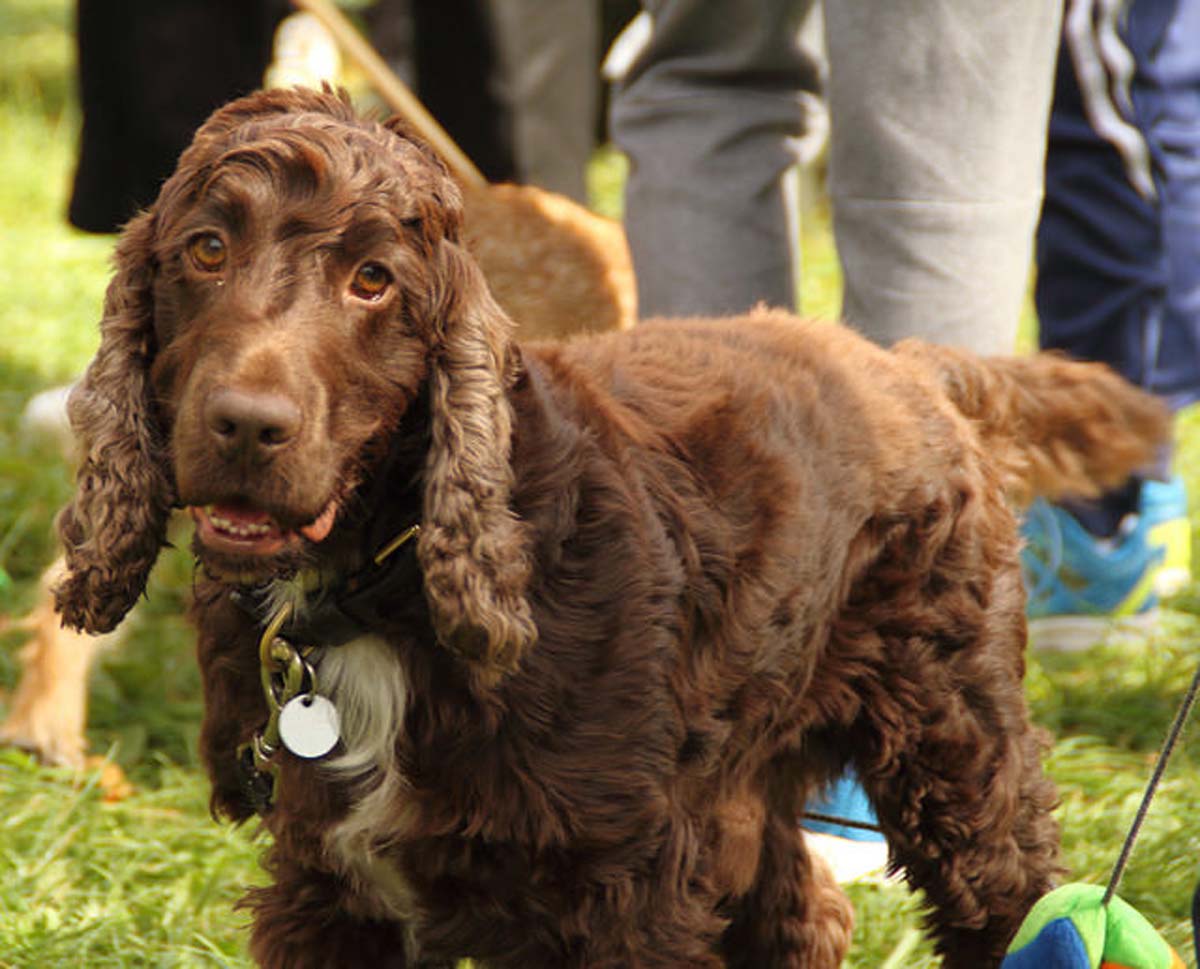 True dog lovers know that it's not all about the pedigrees. While pampered, perfectly proportioned pooches may be nice to look at, there's more to dogs than mere beauty: these amazing animals are our friends, companions and helpers, and deserve to be recognised for it.
This is what Scruffts is all about – a competition for crossbreed dogs who've proven themselves to be man's (and woman's) best friend. Classes judged at Scruffts include Golden Oldie, Child's Best Friend, Best Crossbreed Rescue, and dogs certified by the Kennel Club's Good Citizen Dog Scheme.
Spotting a future social media star
Dogs are the new cats when it comes to internet stardom, and Crufts competitors have occasionally gone viral after being spotted on telly. Eric the Pekingese from Crufts 2016 remains one of the most popular pooches in the show's history. Despite losing out on the Best in Show title to a West Highland Terrier, social media couldn't get enough of this adorable flat-faced pupper. Some Twitter users compared his appearance to a pain au chocolat, while others reckoned he looked more like Donald Trump's hair.