The Ford Ranger is by far the biggest-selling pick-up truck in the UK, and after a series of updates for 2019, it's better than ever.
Crowned Pick-up of the Year at the 2019 Auto Express New Car Awards, the Ranger may not look much different, but there's a revised engine range, new automatic gearbox option and the introduction of a new, bigger flagship model – the Raptor.
Competitively priced from £20,845 (excluding VAT), the third-generation Ranger was first introduced in 2011 and Ford has made sure it's been tweaked along the way so it can keep up with its rivals which include the Mitsubishi L200, Nissan Navara and Volkswagen Amarok.
The most important change for 2019 is the introduction of Ford's efficient new 2.0-litre EcoBlue diesel, available with 128bhp, 168bhp or 210bhp outputs (a 197bhp 3.2-litre TDCi engine is still available for the Wildtrak model).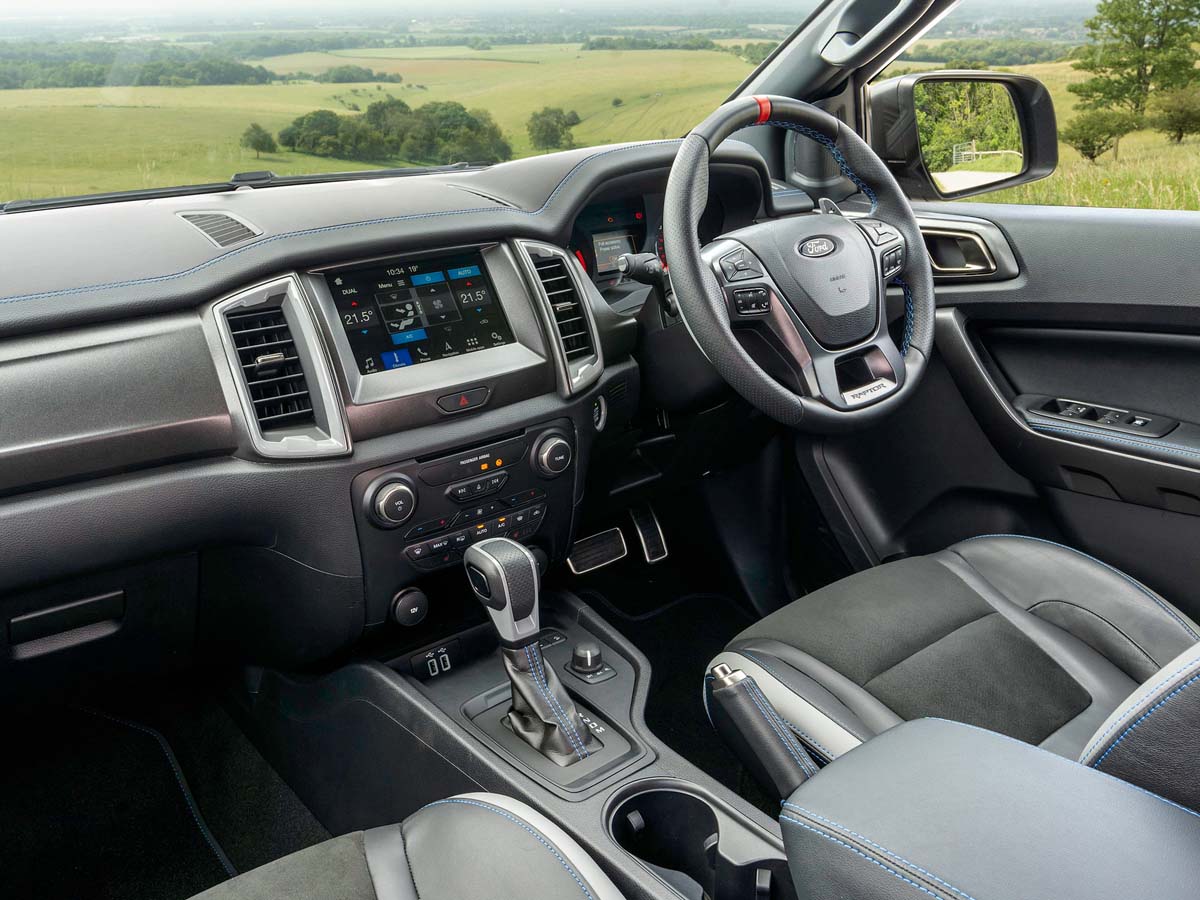 New technology to the Ranger includes autonomous emergency braking (AEB), Traffic Sign Recognition, Lane Keeping Aid, adaptive cruise control and parking sensors, while the standard six-speed manual gearbox can be optionally replaced on some models by a new 10-speed automatic.
Available as a single cab, super cab or double cab, the latter is the most popular and it's a great option for business users looking for a work vehicle that's family-friendly when they clock off.
The 4x4 truck ticks all the right boxes too. Not only does it have a maximum payload of 1,252kg, it can tow up to 3,500kg, has a ground clearance of 237mm and can wade through water up to 800mm deep.
Trim levels range from XL to XLT and Limited to Wildtrak, with the new Raptor starting at £39,895 (exc VAT).
I tested the Limited and Wildtrak in double cab form – both powered by the impressive 2.0-litre diesel turbo engine – Limited (168bhp) and Wildtrak (210bhp).
The first thing you notice about the Ranger is that it's big, chunky and hunky – the perfect pick-up profile.
Inside it's well laid out and a good blend of comfort and durability, while the driving position is suitably commanding. An 8.0-inch infotainment touchscreen dominates the centre console and there are plenty of dials and buttons scattered around, controlling everything from the air conditioning to switching between the 2Hi, 4Hi and 4Low (4x4) settings.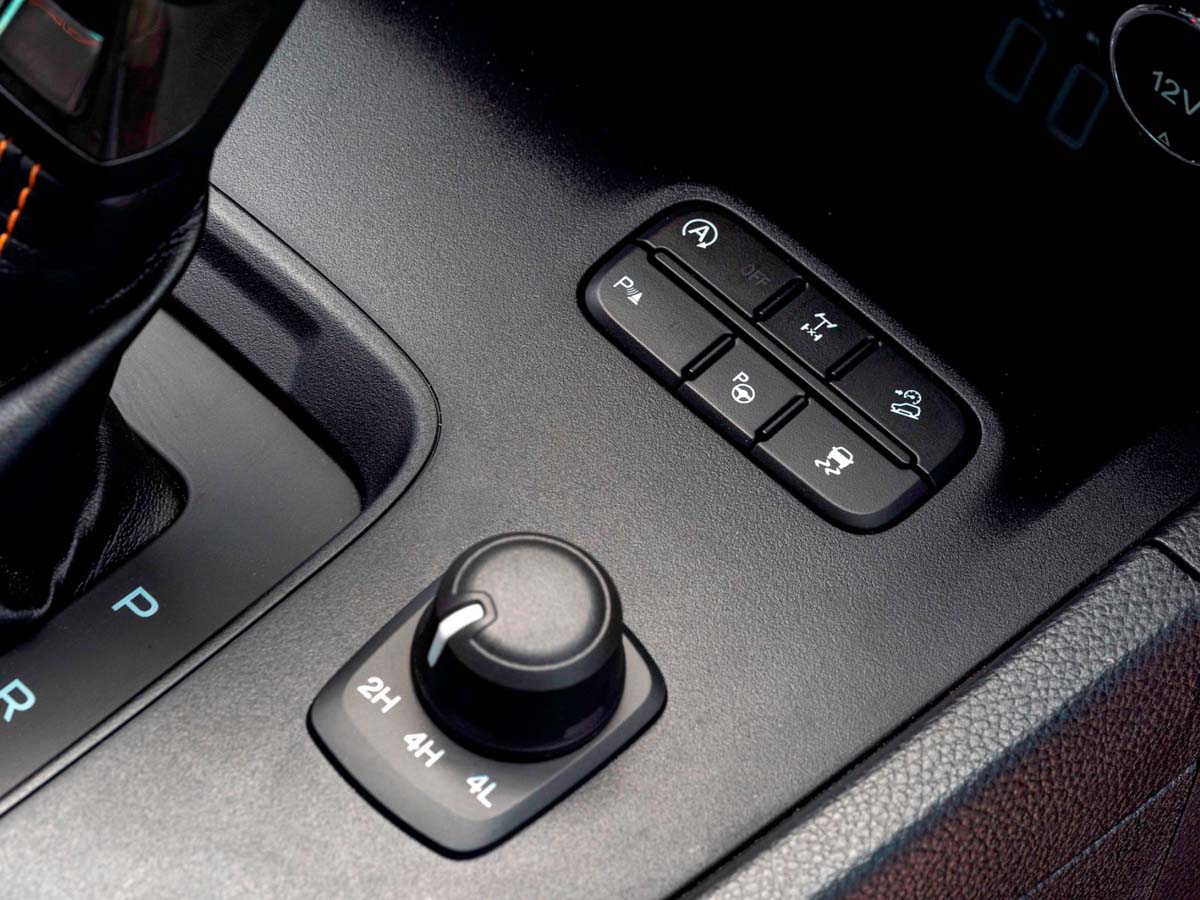 In the double cab, there's space for full-sized adults in the back, though you sit high, so taller adults might be compromised. There's also no shortage of storage for smaller items in the cabin.
Despite its size, the Ranger is surprisingly refined, even at motorway speeds. The smooth engine has plenty of pulling power, though obviously the bigger 210bhp is just that bit more relaxed and the better choice for heavy towing duties.
Given the choice, I'd opt for the slick new 10-speed automatic, but the six-speed manual box works perfectly well.
Both engines I tried power the Ranger to a top speed of 112mph, though the larger one reached 0-62mph in a swift 9.0 seconds – 2.3secs faster than the 168bhp manual.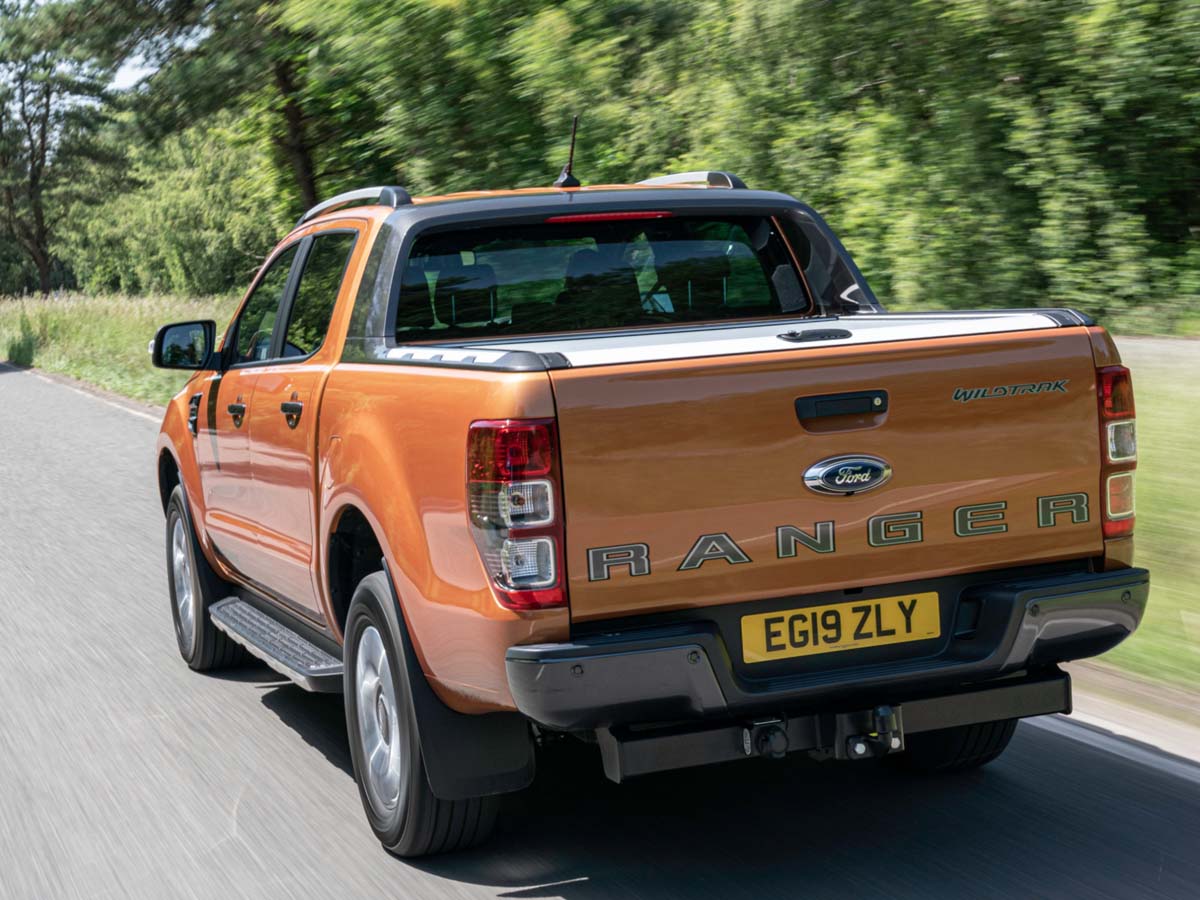 Fuel economy is respectable with a claimed 34mpg for the 168bhp (216g/km CO2 emissions) and 30.7mpg (228g/km) from the bi-turbo 210bhp.
Once you get used to its bulk, the Ranger is easy to drive and composed on the road. The suspension is on the firm side, and it would be wrong to call is a sophisticated ride, but it soaks up lumps and bumps well and overall it's no wonder it's a popular driver's choice.
Drive it in a more spirited fashion and you'll notice some body roll in corners, but there's plenty of grip and traction, especially when you're in four-wheel drive.
I have no doubt it's impressive off the beaten track too. I tried a little soft-roading and it breezed through a few basic challenges.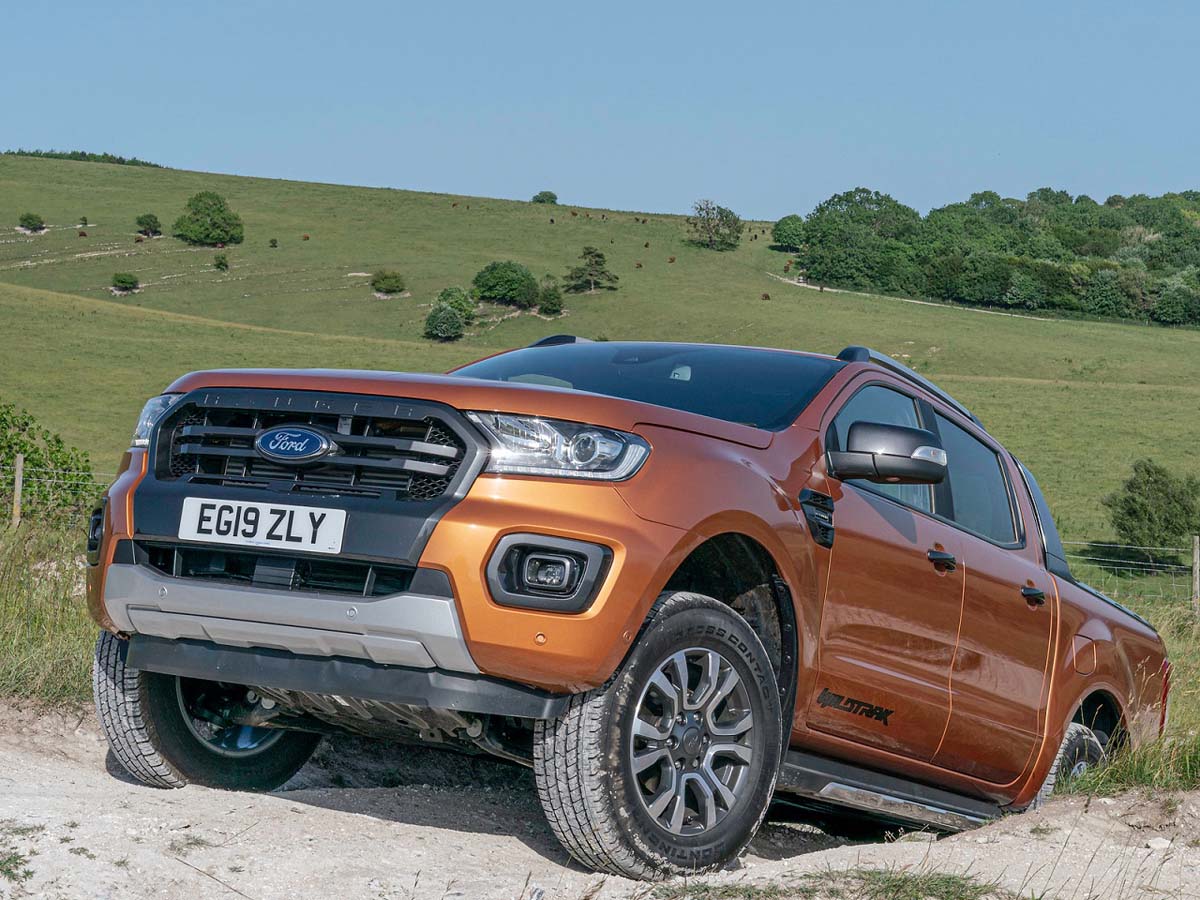 Verdict: The Ford Ranger is better than ever. Competitively priced, well-equipped, good to drive, tough and dependable and blessed with an impressive new engine, it's no wonder it tops the sales charts.