The Fiat Doblo is a familiar sight on our roads. You can't miss its distinctive looks, which aren't to everyone's taste, though our postman swears by his.
Buyers have been able to see beyond its appearance and have come to appreciate it for what it is – a small van offering value for money, versatility, practicality and economy.
'Light Van of the Year' at the prestigious What Van? Awards for three consecutive years from 2016-18, it competes with the likes of the Citroen Berlingo, Renault Cargo and Ford Transit Connect.
The Doblo panel van first appeared in its current form back in 2015 and there are four versions – the Cargo Van (standard length), Maxi Cargo (longer), Cargo High Roof and Cargo XL, which combines extra length with a high roof. There's also the Work Up, which is a compact dropside pick-up, and the Combi people carrier.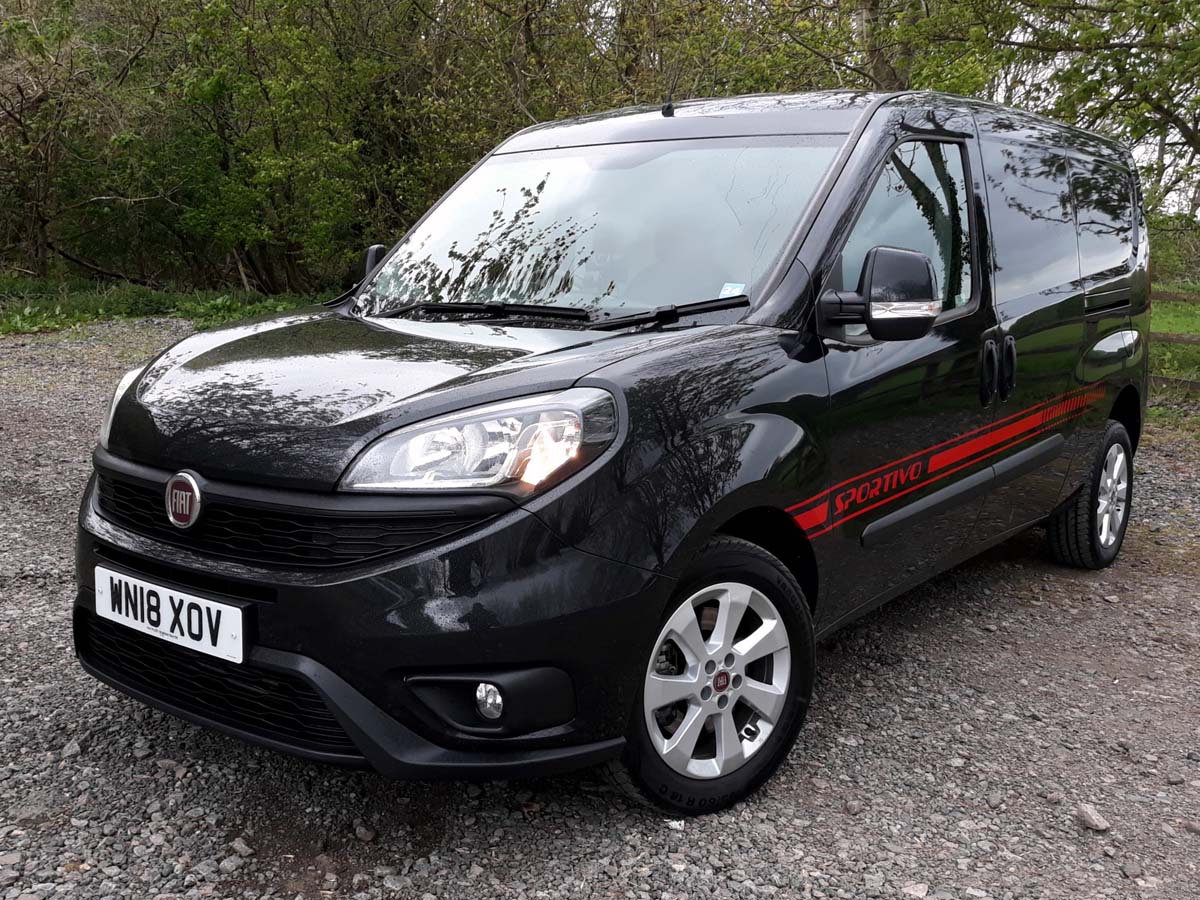 Keenly priced from £14,090 (excluding VAT) and blessed with a good range of petrol and diesel engines, it's a great all-round package.
I tried the Maxi Cargo Sportivo, which is the best equipped Doblo on the market, boasting alloy wheels, metallic paint, Sportivo side-stripes, plus painted bumpers and door mirrors.
Priced at £20,640, there's also a touchscreen with sat-nav, air conditioning, reverse parking sensors, cruise control, height adjustable driver's seat and steering wheel, plus remote central locking with deadlocks.
Powered by a punchy 1.6-litre diesel developing 120hp, it's capable of 106mph top speed and up to 54.3mpg, while CO2 emissions are 135g/km. So not only can it keep up with the opposition on the road, but it provides excellent pulling power, even with a heavy load in the back.
Other engines are available, including a 95hp 1.4-litre petrol, a 95hp 1.25-litre diesel and a 105hp version of the 1.6 diesel (above).
The cabin is well insulated and the diesel settles down nicely, so the driving experience is more refined than you might think. The Doblo's handling is also surprisingly dynamic for a van and it boasts a tight turning circle.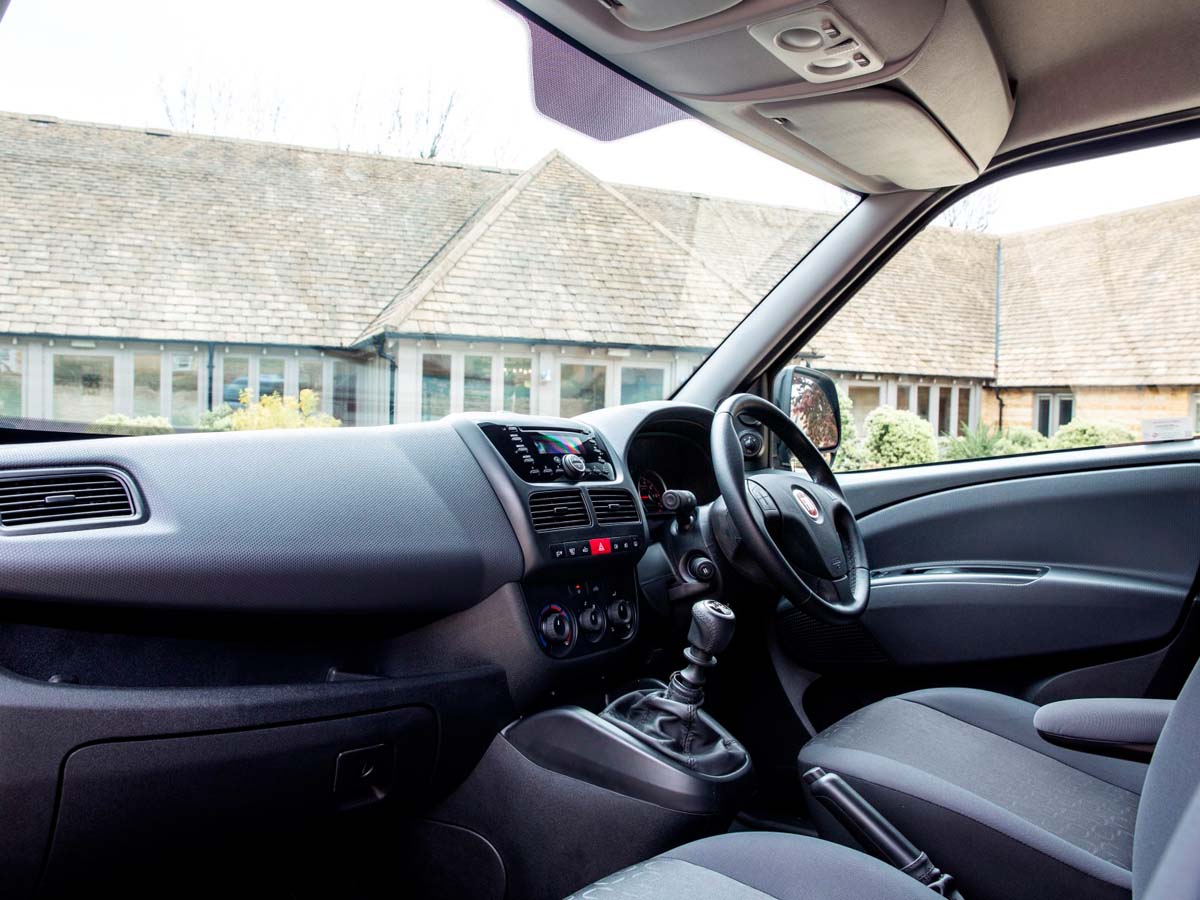 Inside it's comfortable and spacious with plenty of storage areas (including a ceiling mounted shelf), while visibility is good. However, don't go looking for soft-touch surfaces and splashes of luxury – it's built more for durability and practicality.
The only disappointment was the small 5.0-inch infotainment screen, though at least it came with built-in sat-nav.
The Doblo's strongest point is its ability to carry loads of all shapes and sizes up to 1,005kg. Short wheelbase versions are capable of transporting up to 3,400 litres, while long wheelbase, high-roof vans can transport as much as 5,400 litres. There are also large twin sliding side doors giving easy access to the rear.
Accessories available include side ladder holders on the roof bars (ideal for window cleaners), plus a loading roller which makes it easier to attach bulky items.
Verdict: The Fiat Doblo Cargo has aged well and can still mix it with the best of them – good to drive, versatile, competitively priced and durable, it's a small van definitely worth considering.
And whether you use your small van for business or leisure, Admiral Van Insurance has the cover you need.