Does your home have a name or number? Have you ever wondered how many houses called 'Belle View' are in the UK? Our research into the UK's most popular names found British homeowners to be just as creative in naming their homes as they are their pets.
While the top title in the UK was the straightforward 'The Cottage', there were also a whole range of intriguing and unusual names, inspired by everything from history to literature. 
Many were named after their previous uses such as 'The School house', 'The Stables' and 'The Coach House' while colourful options such as 'The Willows', 'Sunnyside' and 'Meadow View' set a trend for nature themed names.
There were also some quirkier choices, with some homeowners opting for names such as 'Moonraker', 'Cobwebs' and 'Dolphin Cottage', while others including 'Toad Hall' and 'Manderley', showed our love of literature is alive and well.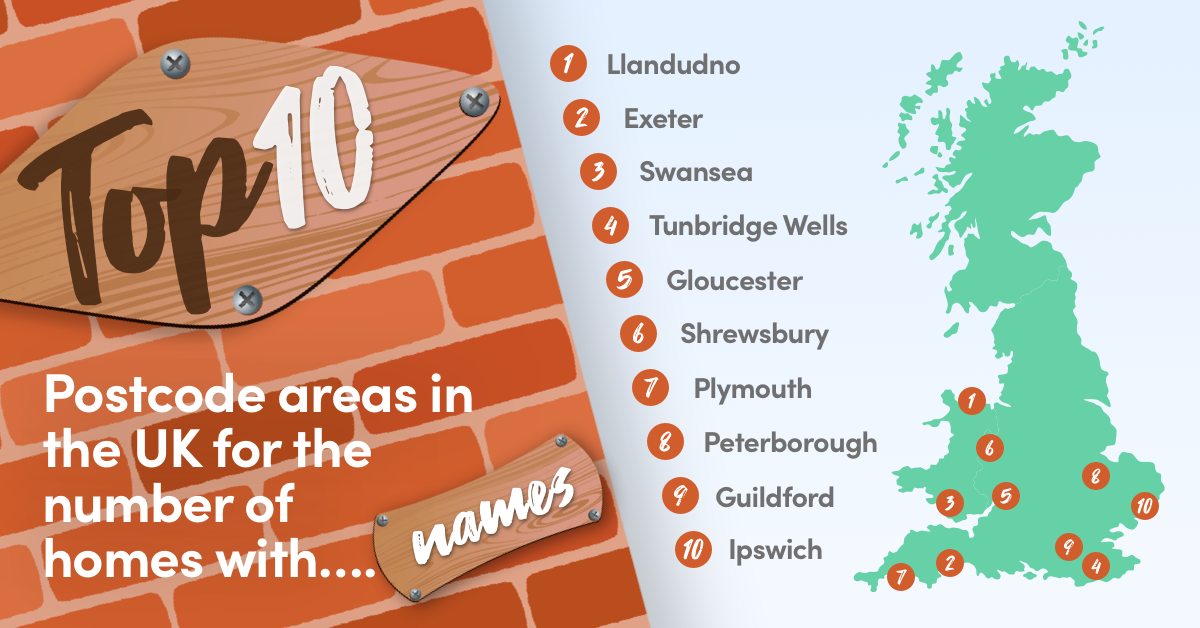 Homes with names seem to be particularly popular among Welsh homeowners, with 2 of the top 5 postcodes located in Wales, while the town with the highest number of homes was Pwllheli in Gwynedd. Overall, homes with names tended to be more popular in rural areas.
There does seem to be a generational gap, however, as almost three quarters of homes with names had owners aged between 46 and 65.
Noel Summerfield, head of home at Admiral said: "Giving your home a name lets you express your individuality and, seems to me, to be very British. Whether it's a name that describes the history of your home like The Old Rectory, where it's located such as Hillside or just a poetic name like Sunnyside, naming your home can give it added personality."
"Regardless of whether homes have a name or number, it's essential to have the right insurance in place to make sure your property and possessions are well protected. People who own their house should have buildings and contents insurance, while renters should have contents insurance in place to avoid costly claims."