As our roads become ever more congested and driving seems to be a series of stops and starts, having an automatic van makes sense.
There's no need to change gear manually and the clutch pedal is consigned to history if you drive an automatic, meaning your journeys are that much smoother.
Even though automatic vans often cost slightly more initially, the gap is narrowing. Besides, today's automatic gearboxes tend to be more fuel efficient, so it may well be worth it in the long run.
One thing is for sure, as we switch to more plug-in hybrid and electric vans, automatic vans will become the norm.
Below, we've chosen 10 examples of vans with automatic transmissions that have been praised, but there are plenty more great, easy-to-drive commercial vehicles out there.
Vauxhall Vivaro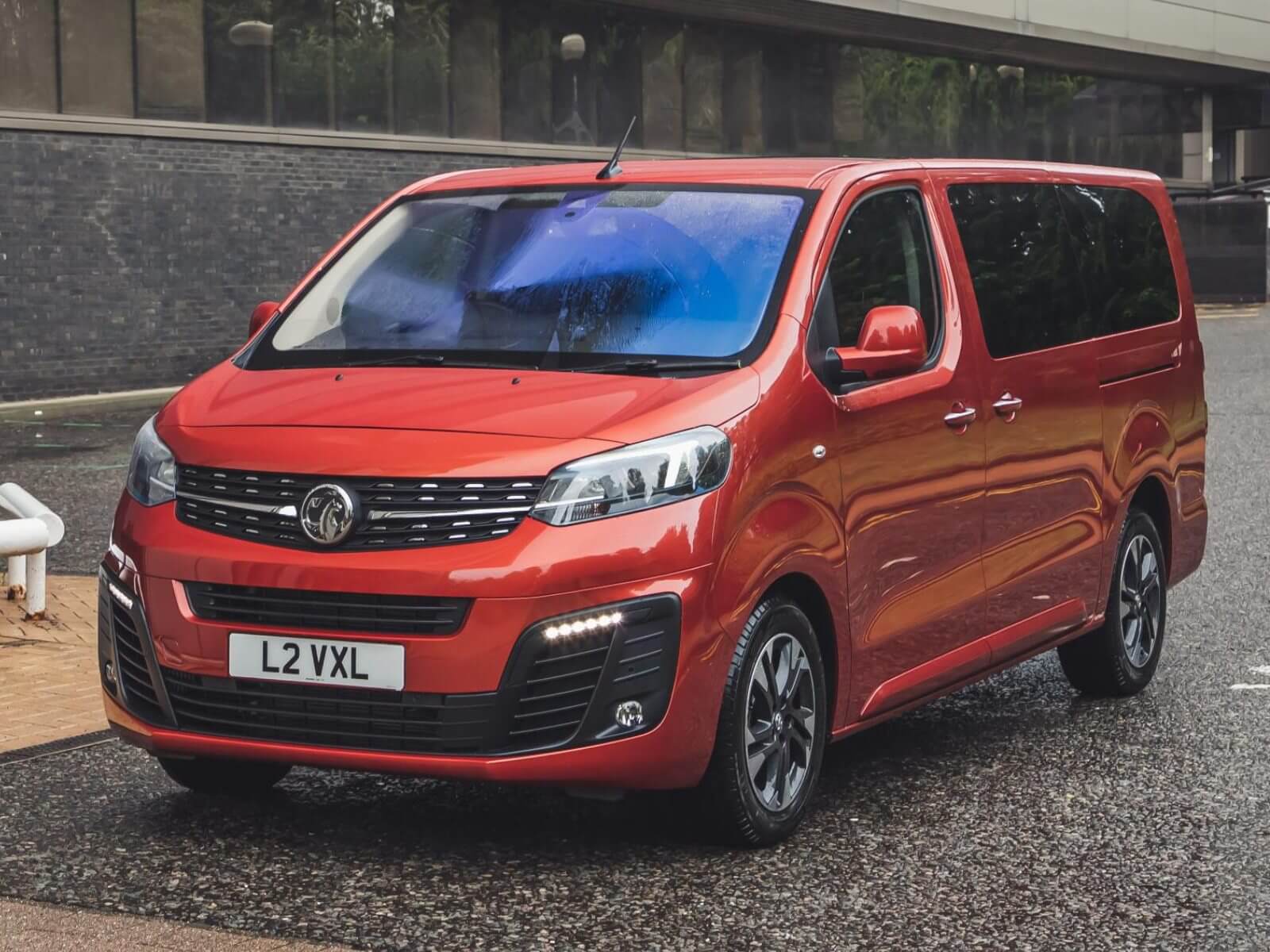 Whether you choose the Vauxhall Vivaro or its almost identical cousins – the Peugeot Expert, Citroen Dispatch or Toyota Proace – this medium van is one of the best on the market.
Available in three sizes with sliding side doors, you can also opt for a six-speed automatic transmission, which is smooth and controlled via a dinky little gear selector dial low down on the centre console.
Built in Britain and named International Van of the Year 2021, you can now choose an all-electric version (badged Vivaro-e) which comes with two battery sizes offering between 143-205 miles of range and an up to 80% recharge time of as little as 30 minutes via a rapid 100kW charger.
EV variants of the Peugeot, Citroen and Toyota are also available.
Volkswagen Caddy Cargo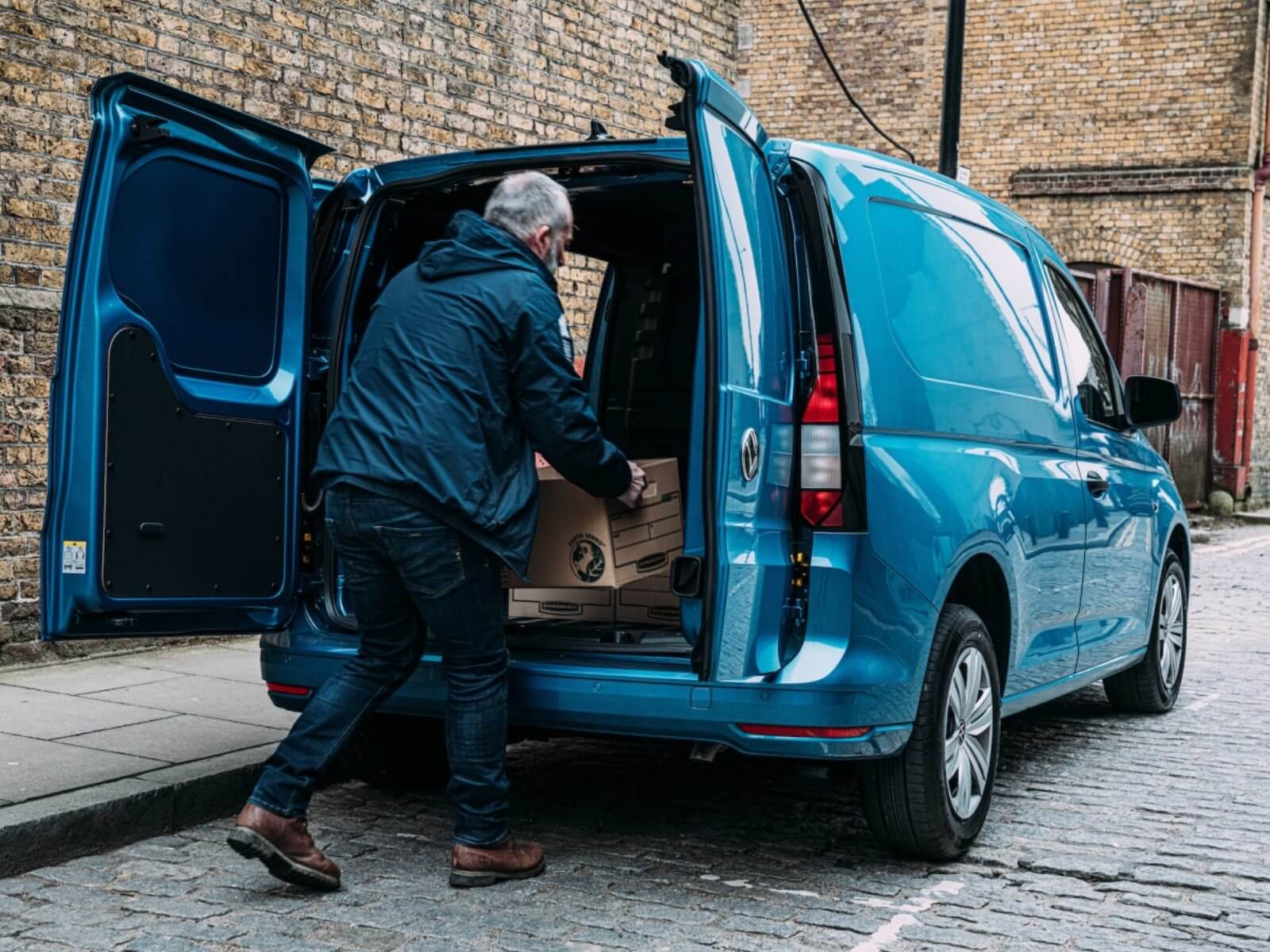 Launched in 2021, the all-new fifth-generation version of VW's iconic small van is more civilised and connected than ever.
Featuring a fresh design, new engines, suspension, trim levels and technology, there's also a real step-up in terms of interior materials.
Well-built and boasting serious badge appeal, the Caddy Cargo is available with Volkswagen's excellent seven-speed DSG – one of the best automatic gearboxes on the market.
Mercedes-Benz Sprinter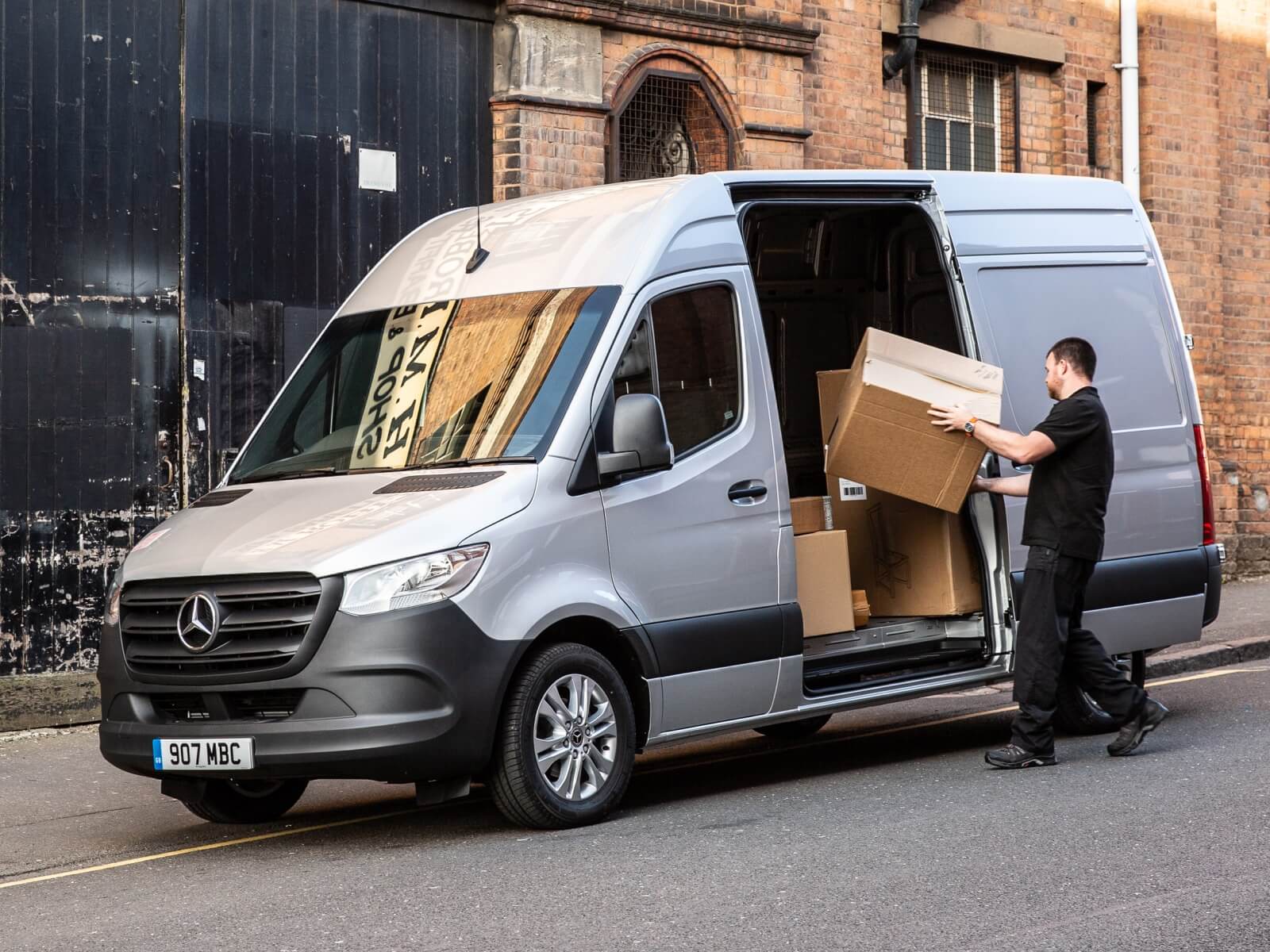 Most recently voted winner of the Best Large Van trophy at the Business Vans Awards 2021, the third generation Sprinter was launched in 2018 to rave reviews.
Available with three wheelbases, four vehicle lengths and three roof heights, the Sprinter can also be specified with an impressive nine-speed auto gearbox which Auto Trader Vans calls "a particular highlight".
A 100% electric model (badged eSprinter) with a range of 82-95 miles and a one-speed gearbox joined the range in 2021. It can be charged up to 80% in as little as 30 minutes via an 80kWh rapid charger or fully charged overnight.
Fiat Ducato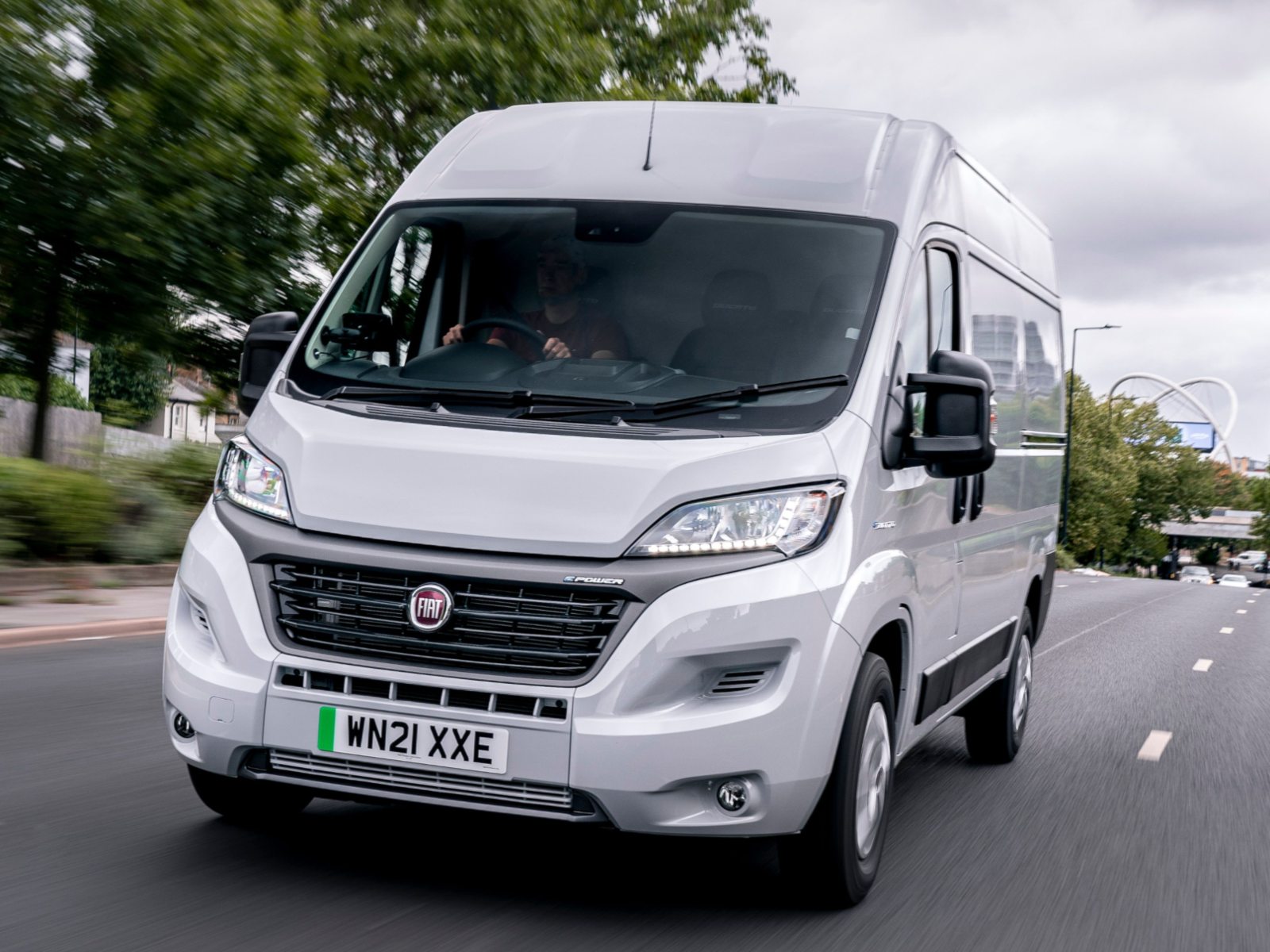 Named Best Delivery Van in the Business Van Awards 2019, the Fiat Ducato was praised for its looks, flexibility, reliability, technology and value for money. Available as a Van, Crew Van, Dropside/Tipper and Dropside/Tipper Double Cab, there's something for everybody.
Load space is an impressive 17,000 litres, with a payload up to 2,200 kg and a good choice of petrol and diesel engines. The Ducato is also offered with a Comfort-Matic auto gearbox which has three modes: automatic, semi-automatic and manual. Auto Express said "the Comfort-Matic auto works well and suits the relaxed high-torque character of the Ducato's engines".
New for 2021, an all-electric version (the e-Ducato) joins the range. Choose between two battery options which give a claimed range of between 142-223 miles. The slick, single-speed transmission powers the front wheels.
Ford Transit Custom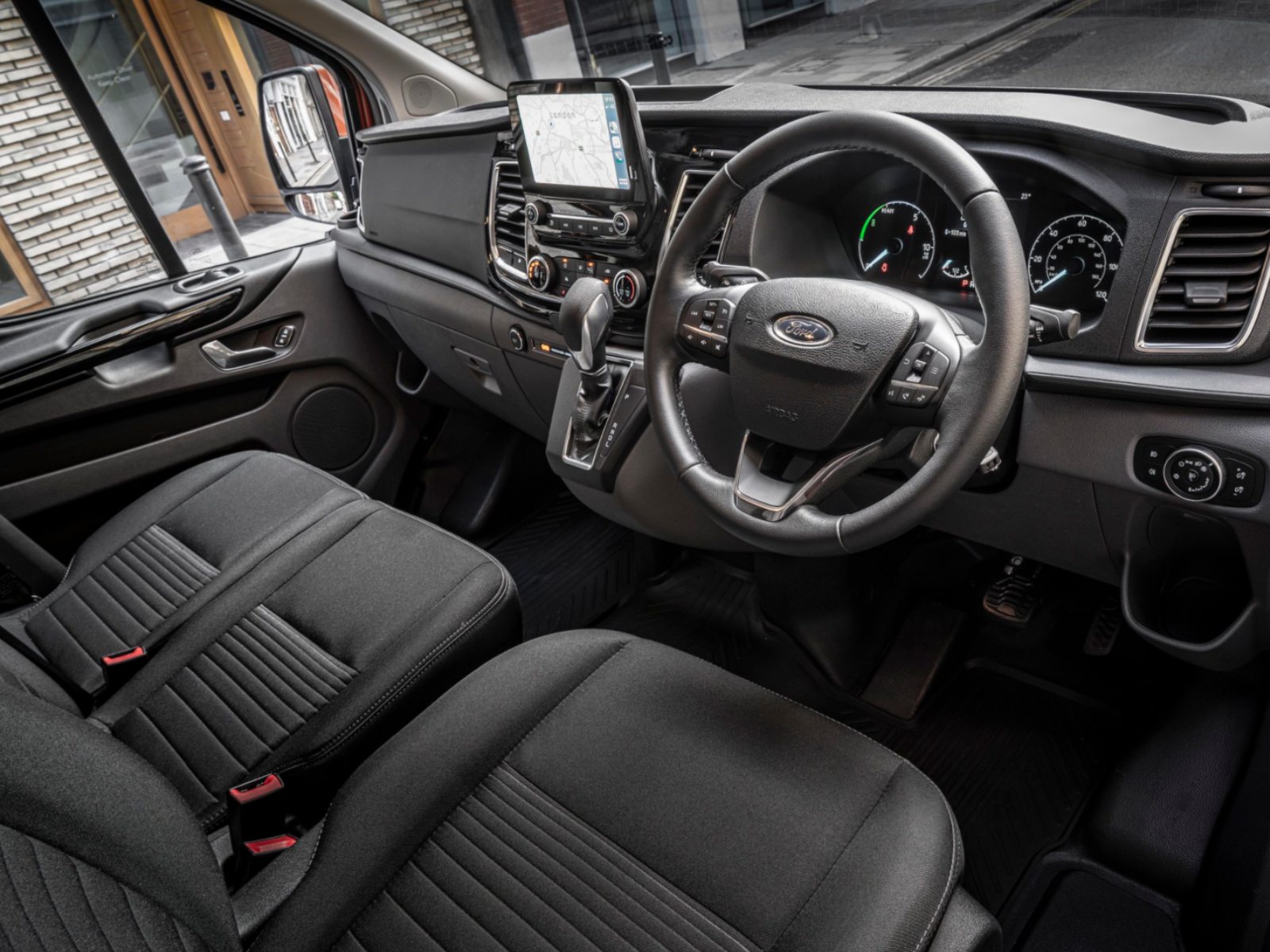 Crowned Van of the Year 2021 by Auto Express, the medium-sized Ford Transit Custom is the UK's favourite commercial vehicle.
Available with two wheelbases and roof heights, all Transit Custom vans have double sliding side doors and 50:50 split rear doors.
Powered by a 2.0-litre diesel with various outputs, a six-speed Powershift automatic gearbox is also offered. Or, if you go for the new plug-in hybrid version (PHEV) you get a single speed automatic and an electric-only driving range of up to 27 miles.
Mercedes-Benz Vito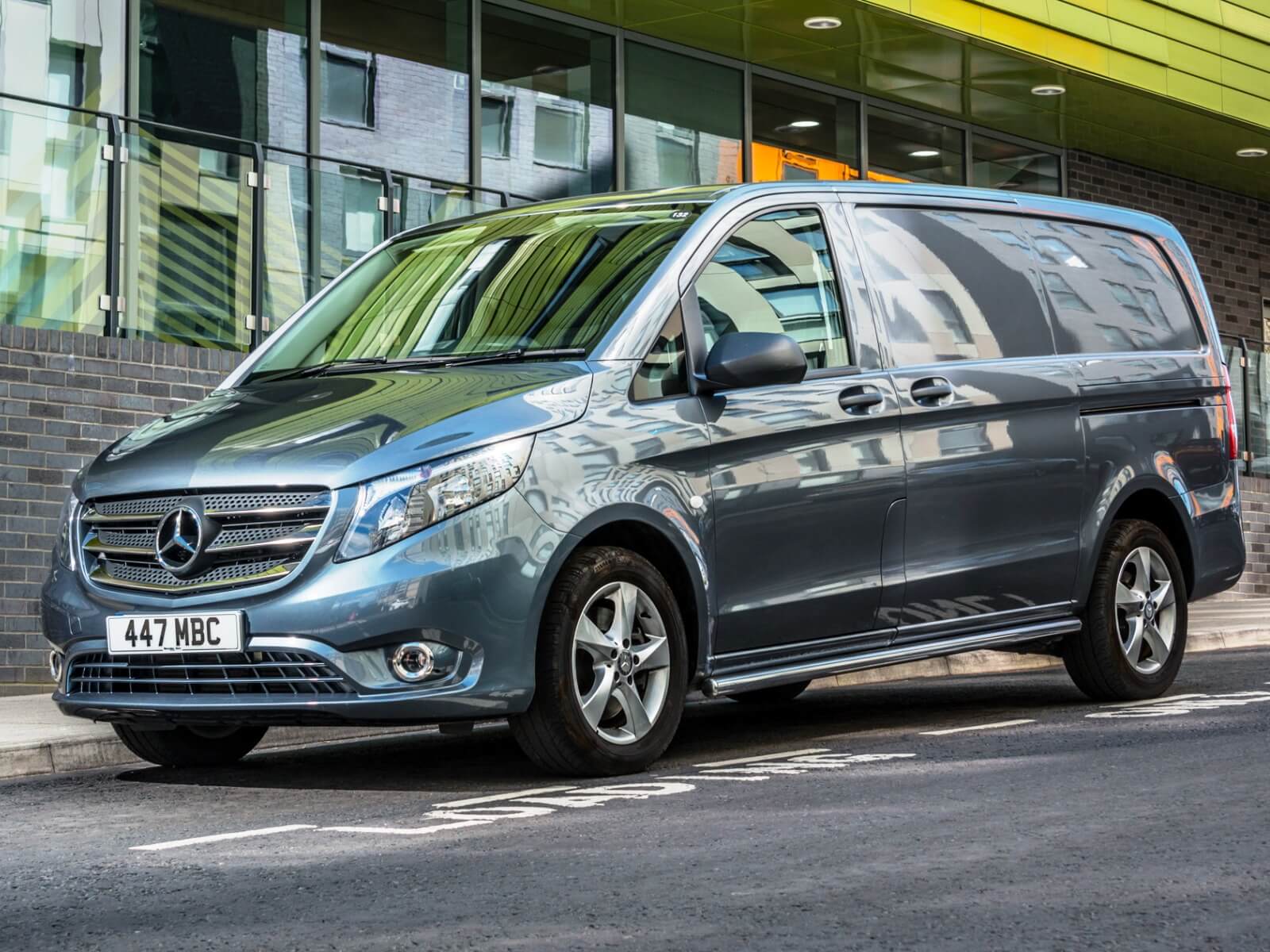 As you'd expect from Mercedes-Benz, the popular and versatile Vito is a premium product. As well as panel van versions, it's also offered as a Crew Van and Tourer minibus. When Commercial Fleet magazine reviewed the Vito it was impressed by the "wonderful" seven-speed automatic gearbox.
It added: "Many fleet operators will baulk at the price of the auto box but it could be a price worth paying. It means much less wear and tear on the gears, less strain on a driver who makes multiple drops during the day, and it will also appeal more to second buyers when the van is sold."
An electric version (the eVito) is also now on sale, offering a range of up to 92 miles. And just like all electric vans, the Government's OZEV grant gives you 35% off the purchase price of your vehicle up to a maximum of £6,000.
Citroen Berlingo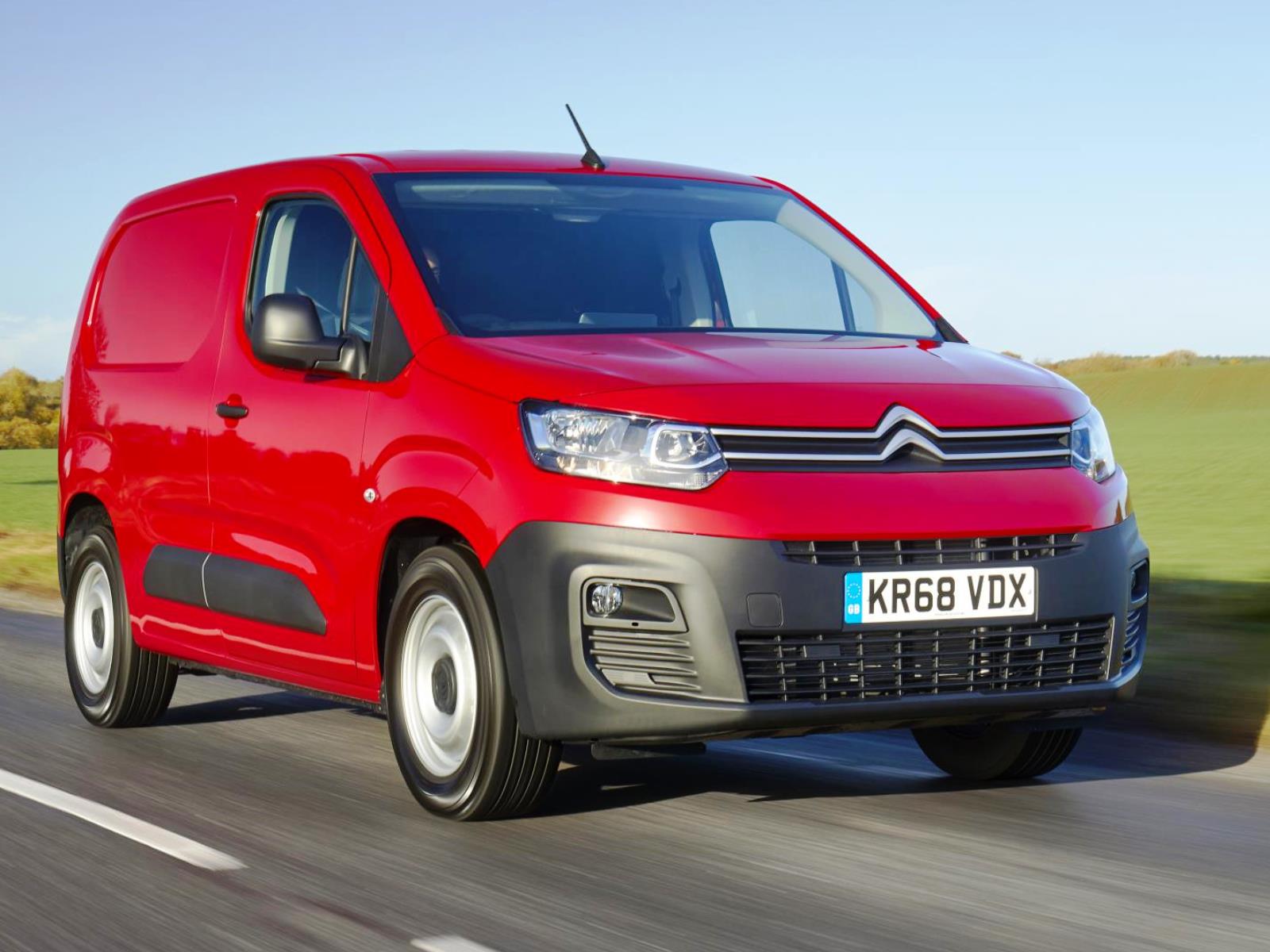 Jointly crowned Compact Van of the Year at the What Van? Awards 2021 with its almost identical cousins (the Peugeot Partner, Vauxhall Combo and Toyota Proace City) the Citroen Berlingo is available in two body lengths (4.40m and 4.75m). 
Boasting a wide range of efficient petrol and diesel engines, plus a good selection of driver assistance and safety systems, it's available with the fast and smooth EAT8 eight-speed automatic transmission.
All four versions of the van can now also be specified with a fully electric powertrain (badged Citroen e-Berlingo, Peugeot e-Partner, Vauxhall Combo-e and Toyota Proace Electric). 
Renault Master E-Tech Electric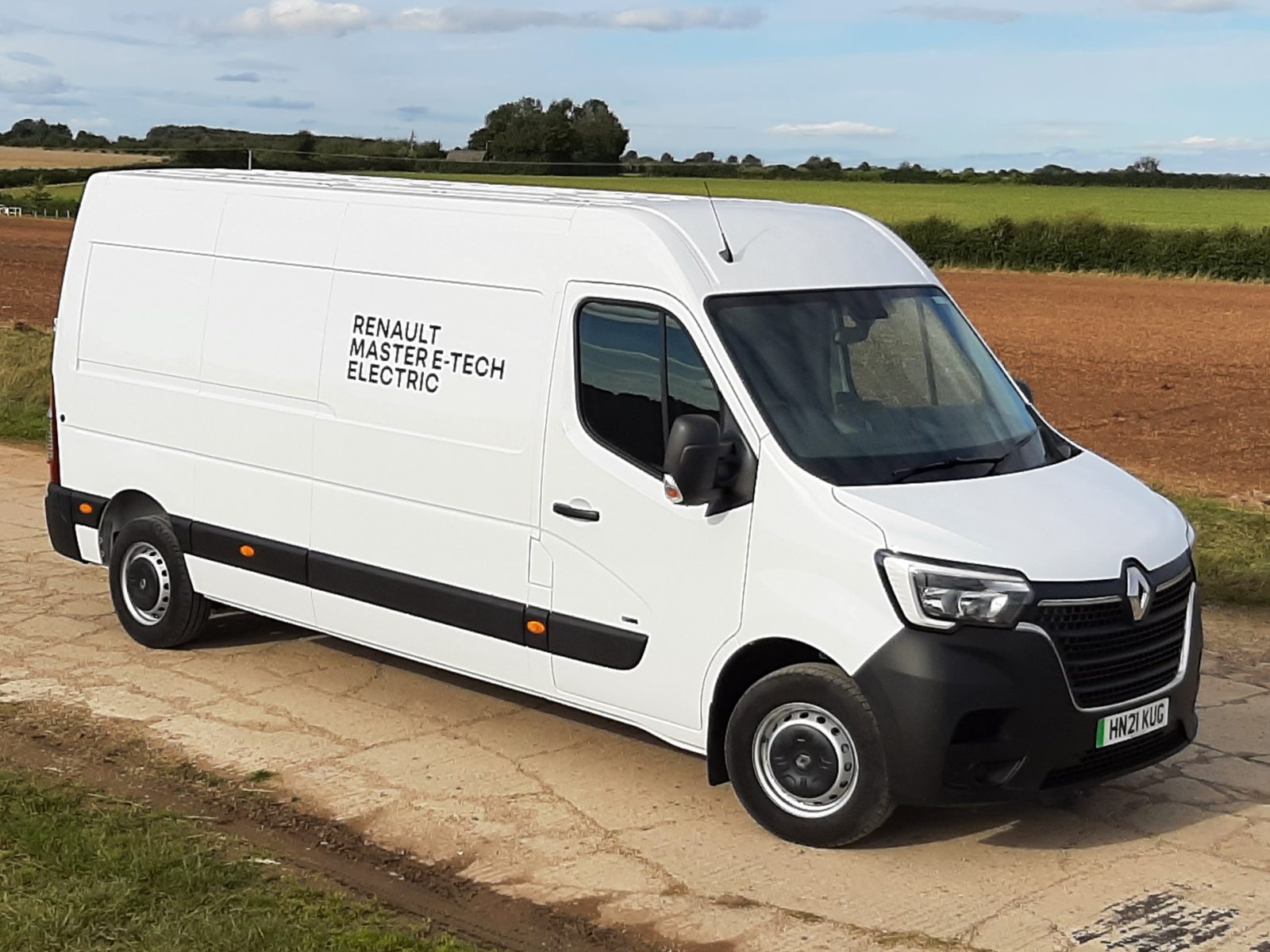 A 2021 newcomer, the big Renault Master E-Tech Electric van has a zero emissions range of 75 miles and is particularly suited to urban multi-drop deliveries.
Available in three lengths, two heights and three body types, it's based on the standard Renault Master diesel van and features the R75 electric motor, which is also used in the Zoe hatchback.
Despite its size, it's a doddle to drive. Simply select drive on the auto gear-shifter and you're away in near-silence. 
Volkswagen Transporter
The current sixth-generation T6 came along in 2016 and is consistently one of the biggest-selling vans in the UK. Winner of the Best Large Van trophy at the Fleet News Awards 2021, its previous awards include the Used Van of the Year title at the What Van? Awards 2019.
The Transporter is a class act with superb comfort, high build quality, a fine range of efficient engines and top tech. It's available with a smooth seven-speed DSG automatic gearbox, just like VW passenger cars.
VW isn't resting on its laurels either, the new Volkswagen ABT e-Transporter 6.1 has a range of up to 82 miles and can be charged up from 0-80% in as little as 45 minutes using a 50kW fast charger.
LEVC VN5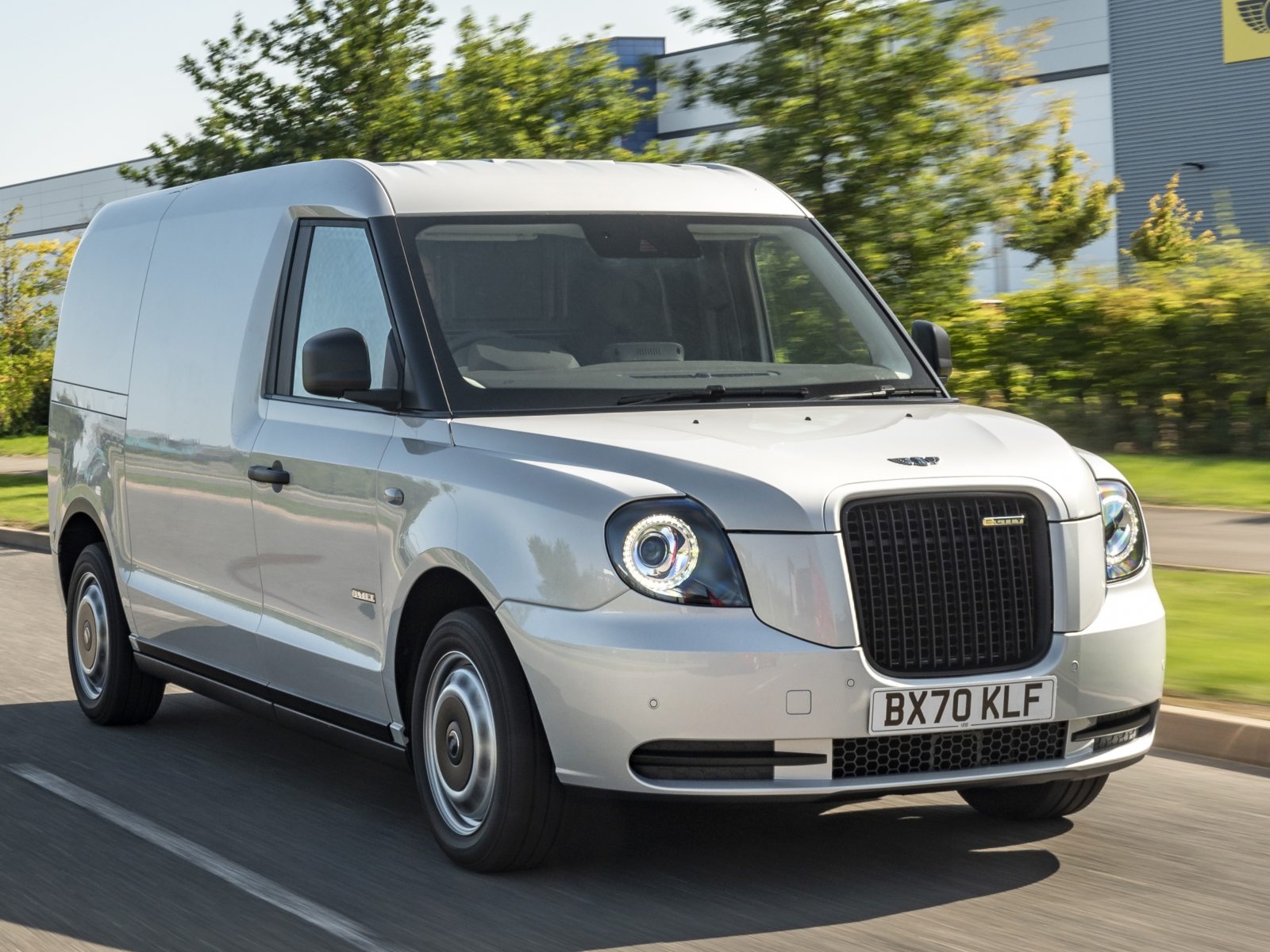 Based on the platform and proven eCity range-extender technology as the London Electric Vehicle Company's TX electric taxi, the new VN5 was crowned Medium EV Van of the Year at the 2021 Company Car & Van Awards.
Running on electric power all the time, it also has a small, 1.5-litre three-cylinder petrol engine that can act as a generator for the battery, meaning that it has a pure EV range of more than 60 miles and a total range of 304 miles. Naturally, like all electric vehicles, it comes with a smooth and simple, single-speed gearbox.
With up to 5,500-litre capacity, the VN5 can easily accommodate two Euro sized pallets and offers a gross payload of up to 830kg. It has been built with a large side-loading door (enabling a pallet to be side-loaded) and a 60/40 split door at the rear to make loading and unloading easy for the driver.
Whether you use your van for business or leisure, make sure you're covered with Admiral Van Insurance.