We're a nation of foodies who are all exceptionally excited to start eating out again! After a year of lockdowns we all can't wait to eat somewhere that isn't our own kitchen table! 
Once the novelty of eating somewhere other than your own home has worn off and you'd like to explore something new, I'd like to share some up and coming food trends that you're going to want to try around the UK.
Korean food 
Where to find it: New Malden, London
Korean food is seeing a huge boom thanks to an increased interest in Korean culture. TikTok is also playing a part in this food trend as online foodie creators show us there's much more to Korean food than just bibimbap (although bibimbap is a delicious favourite!)
New Malden, on the outskirts of South West London, is the best place to indulge in authentic Korean food. New Malden is often referred to as London's Little Korea and you'll be spoilt for choice when it comes to Korean restaurants and supermarkets. 
Korean BBQ is a popular option for those new to this food trend. Restaurants will have a small BBQ in the centre of the table and will bring you a selection of finely sliced meats and vegetables for you to cook yourself. 
Sustainable lobster
Where to find it: Llandudno, North Wales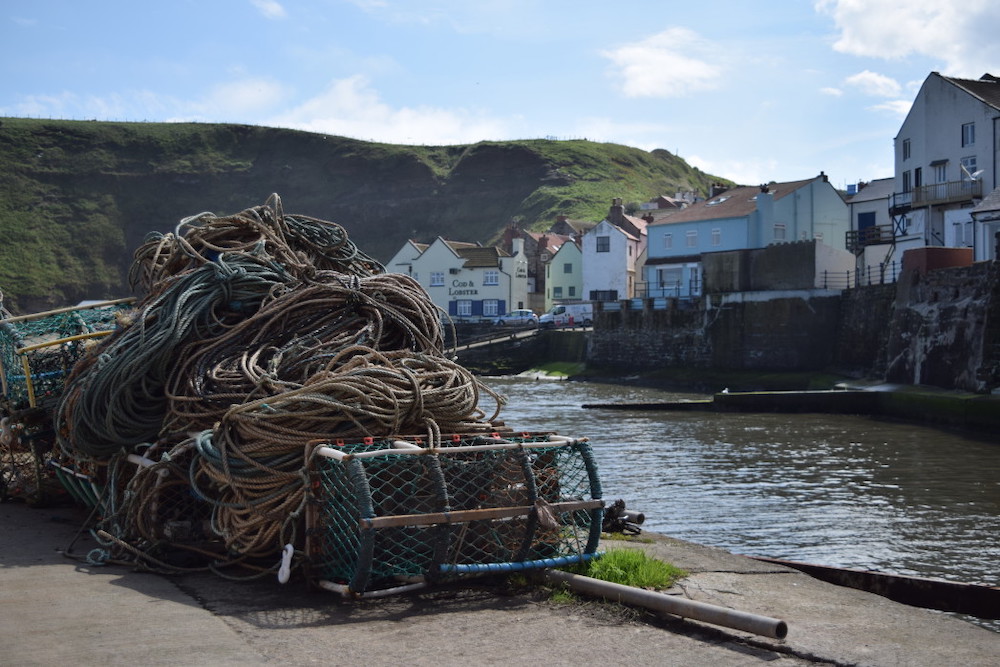 You'll notice that sustainability is a hot topic when it comes to all food trends in 2021. Following the success of 'Seaspiracy' documentary on Netflix, consumers are more interested than ever before to know where their fish has come from.
If you're after an unforgettable day out as well as a delicious fish supper then head to Llandudno in North Wales. You can join a lobster safari with experienced skipper Carl Davies from Sea Fishing Trips. Carl and his crew will take you around the stunning Great Orme where you'll catch your lobster and learn more about their sustainable fishing procedures. You then have the option to take your freshly caught lobster to a beautiful nearby hotel, St George Hotel Wales, where their chefs will cook it up for you!
Nose to tail restaurants
Where to find it: St John, London
A growing lifestyle trend is around reducing our environmental impact and one way we're doing that is by reducing food waste. When we do eat meat, we want to ensure the entire animal is used, so there's been an increase in nose to tail restaurants and menus featuring offal. 
Lockdown has also made many people more conscious about their spending habits and the need to tighten the purse strings has led to butchers seeing an increase in demand for cheaper cuts of meat. 
A great example of a nose to nail restaurant is St John, with locations across London. Their 'Tongue & Cheek' menu is a celebration of the mighty pig and features dishes such as pressed pork and pig's tongue and a delicious crispy pig's cheek.
Middle Eastern food
Where to find it: Manchester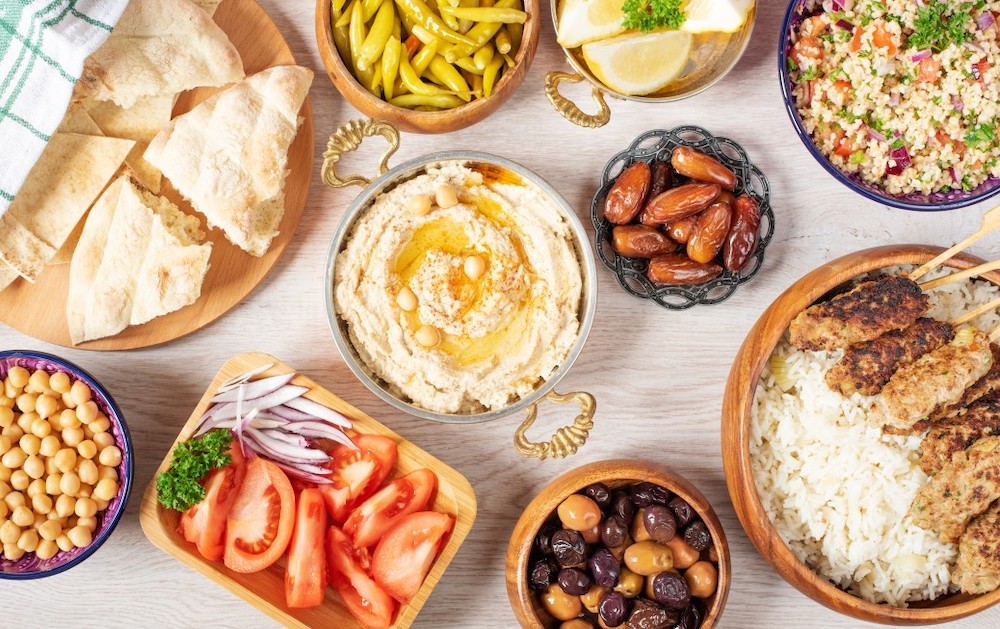 Most of us are familiar with the middle eastern classics such as hummus and falafel, but this food trend is seeing us get more adventurous with our middle eastern options!
Middle eastern food is healthy, flavourful and relatively simple to cook at home. Not only that but there are also lots of delicious vegetarian options, so this is also contributing towards the food trend.
Manchester is a great city for middle eastern food and you'll find everything from your classic middle eastern kebab to a stylish restaurant for a date night. 
Healthy vegan food 
Where to find it: all over Brighton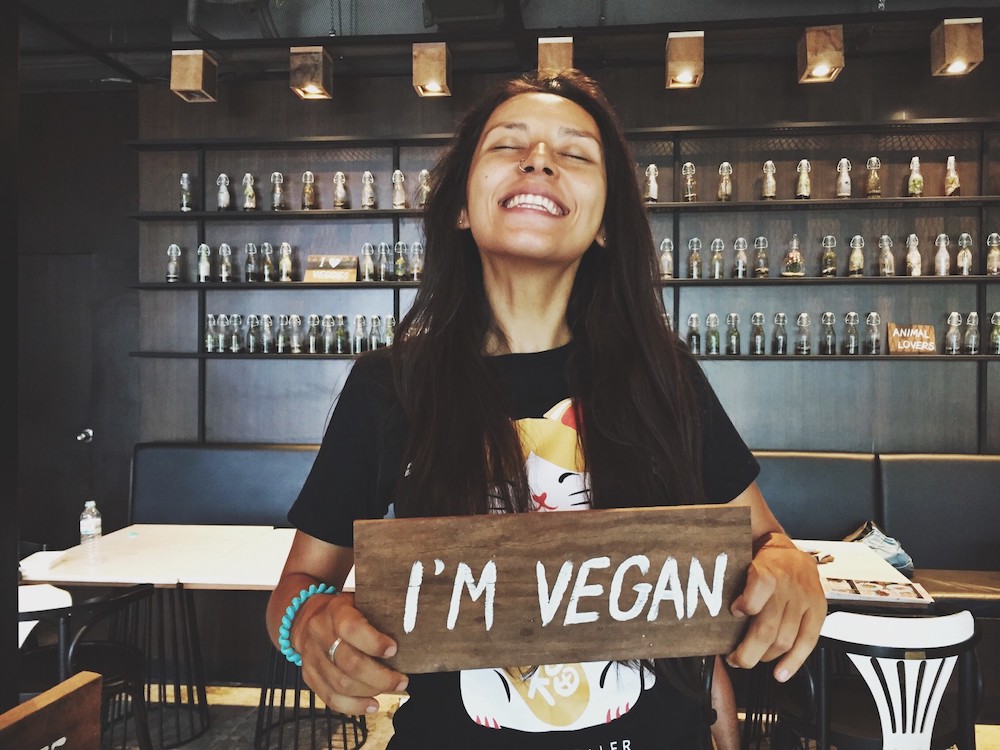 Veganism has risen by 40% over the past 12 months and the number of 'almost vegans' has skyrocketed. This is a food trend that is only getting bigger as more people adopt the vegan lifestyle for both health and environmental reasons.
Brighton has always been a hub for alternative lifestyles so this thriving city was a step ahead when the UK embraced veganism. Food for Friends is a firm favourite with visitors and locals alike and is one of the original vegetarian and vegan restaurants in the city.
Locally sourced, seasonal produce and farm to table dining 
Where to find it: The Marram Grass, Anglesey, Wales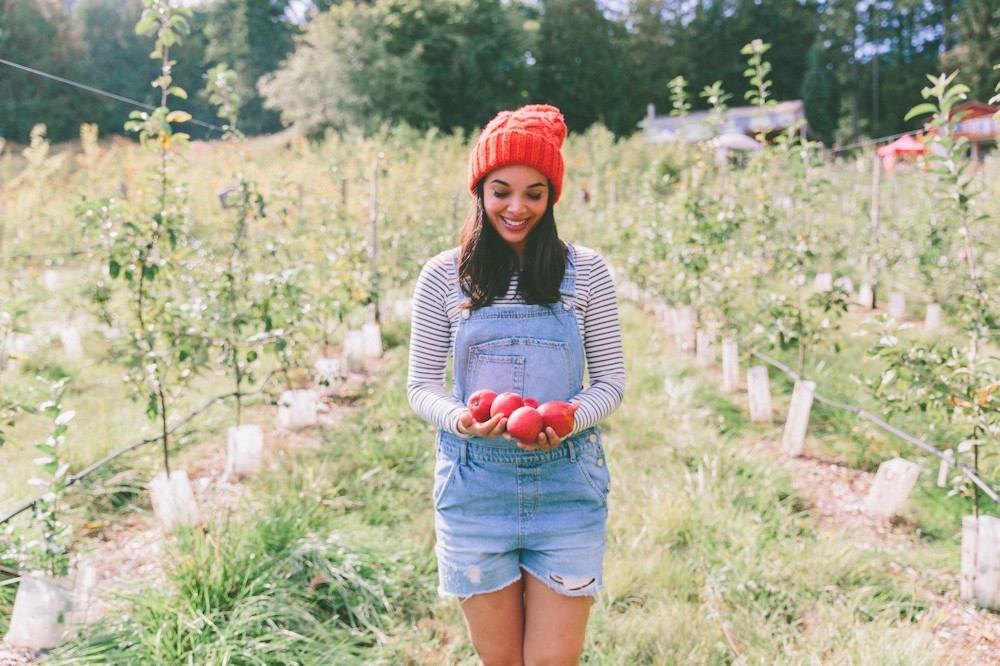 With an increased interest in knowing where our food is coming from, it's unsurprising that farm-to-table restaurants are booming. Restaurants such as The Marram Grass, on the island of Anglesey in Wales, proudly use the best local produce and much of it comes from their own kitchen garden and farm.
Customers can visit the farm and see the vegetables growing before they're prepared for that day's special. You can even stay over in the cottage or campsite to get extra involved!
Another excellent farm to table restaurant is The Pig, with locations around the south of England and self contained cottages and abundant kitchen gardens. 
Alcohol free drinks
Where to find it: across the UK but try The Connaught Bar in Mayfair, London
The healthy food trends continue with more and more people jumping on the sobriety wagon. Millennials were the first to embrace this wellness trend and, with the help of campaigns like Dry January and Sober Spring, it's quickly catching on with older generations too.
Alcohol-free pop-up bars are springing up in cities across the UK, while cocktail bars are upping their mocktail game to keep up with demand. If you're a beer drinker then take a look at Brewdog for great alcohol-free beer and you can visit the brewery in Ellon, Scotland, for the freshest beer possible. If you're more of a cocktail drinker then The Connaught Bar in Mayfair, London, has some of the best mocktails I've ever tasted!
Cakes, bakes and indulgent treats 
Where to find it: Microbakers across the UK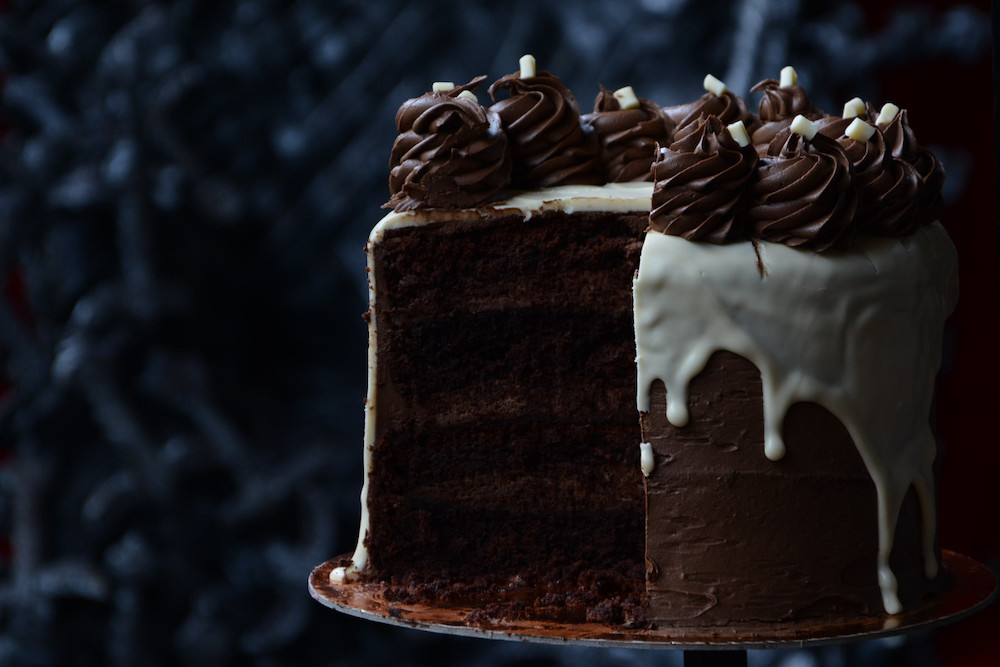 You may have noticed that our UK food trends revolve around healthy living and reducing our environmental impact, but this final one is all about indulging!
During lockdown we were cheering ourselves up with lavish desserts, delicious cakes, artisan chocolates and freshly baked bread. Restrictions may be easing but our penchant for indulgent treats aren't! Retailers are still seeing a huge increase in sales of luxury treats and there has also been a rise in microbakers.
Microbakers are usually entrepreneurial home bakers who have taken their talents to the masses. They produce cakes and bakes for local suppliers or direct to customers. With the help of social media, these small businesses are able to market themselves like never before, ensuring this food trend is likely to keep rising!
Check out your local Facebook page to find microbakers in your area.