The UK is currently home to 69 cities, which is an incredible number for such a tiny country. We all know the bigger cities like London and Edinburgh and have probably visited them many times, but we also have lots of underrated cities in the UK that don't get the attention they deserve. 
If you'd like to explore more of our country's hidden gems, here are 10 of the UK's most underrated cities.
Chester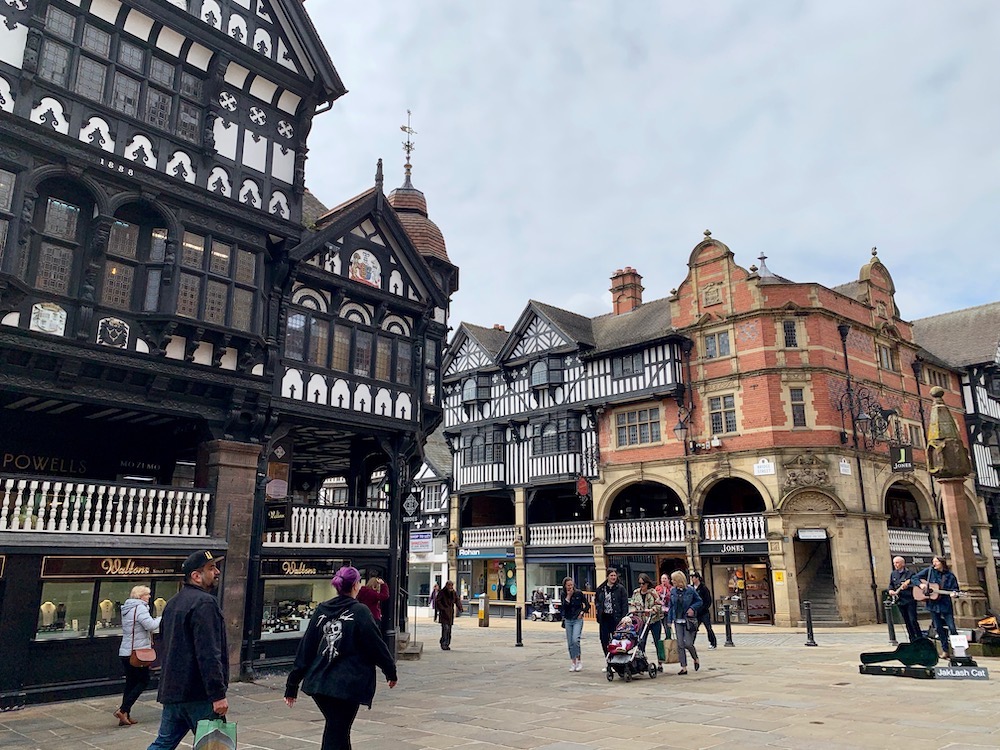 The Roman walled city of Chester in the northwest of England was founded in the 1st century AD and is famous for its unique 'rows'. The medieval rows are beautiful covered walkways above first-floor shops, creating a sheltered gallery outside the second level of shops above. 
The timber clad, black and white buildings are iconic and they lead the eye to Chester's Eastgate Clock, the second most photographed clock in the UK after the one on Elizabeth Tower.
Leeds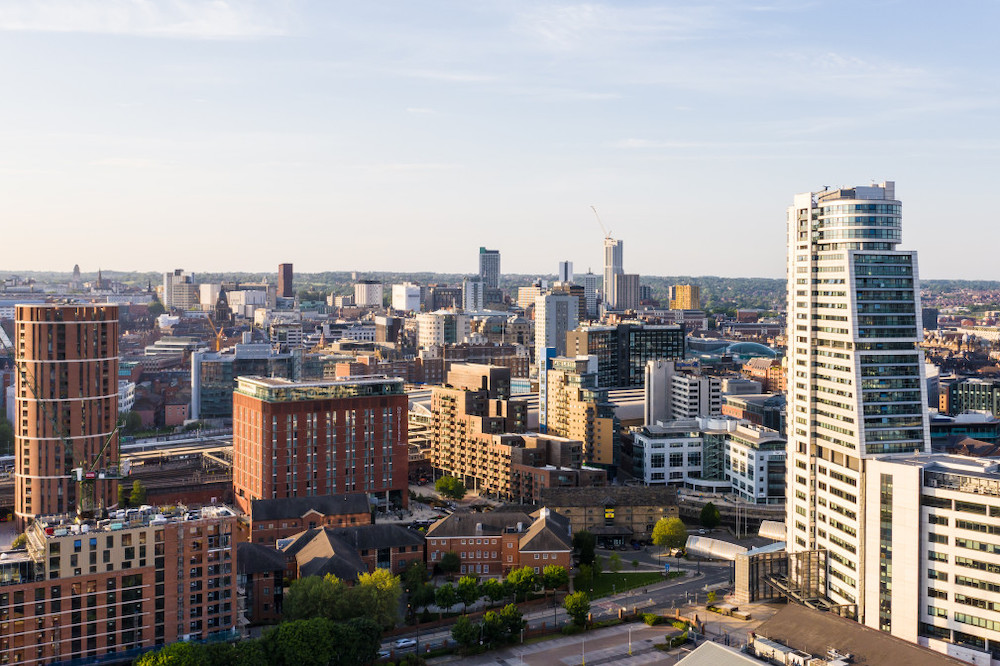 The unofficial capital of Yorkshire and the foodie capital of the north, Leeds is a thriving, creative city. The Victorian shopping arcades and abundance of independent stores make Leeds a dream for shoppers. 
Foodies will love Kirkgate Market, the largest covered market in Europe, which has everything from your traditional greengrocers to fine dining stalls such as Michelin-recommended The Owl.
Bangor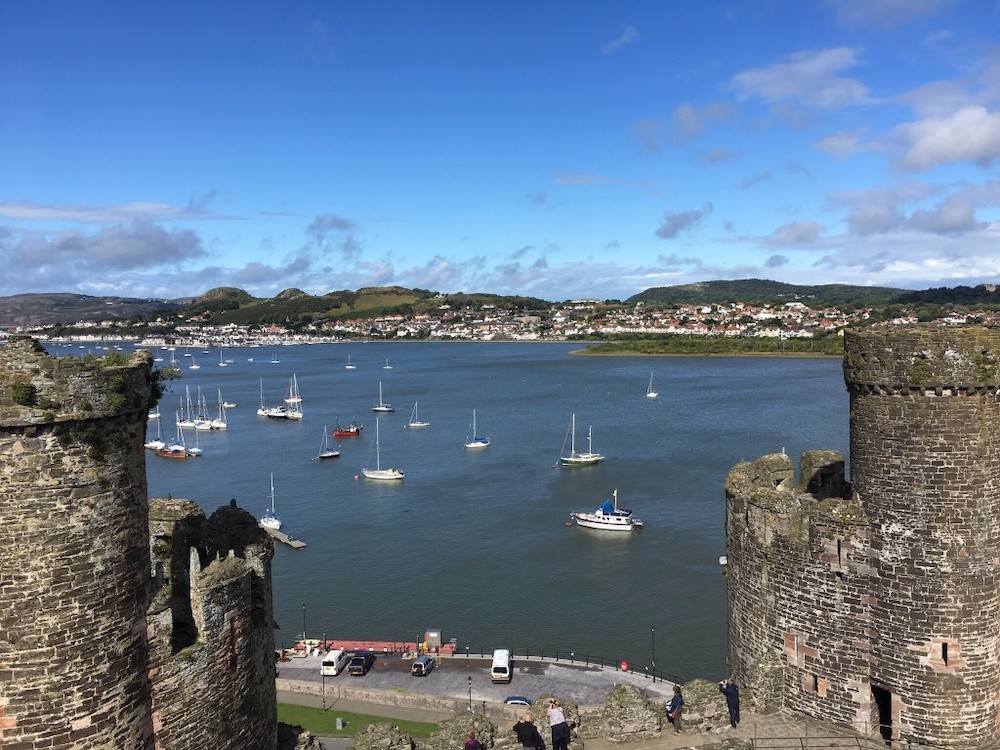 Bangor is the oldest city in Wales with a thriving student population who give this small city a lively energy. Bangor may be small and the city alone is unlikely to attract mass tourism, but its location within Snowdonia is what earns this city a place on the list. 
Base yourself in Bangor and you'll be a short distance from Snowdonia's famous attractions such as Mount Snowdon, Conwy Castle, Caernarfon Castle, Harlech, ZipWorld and Adventure Parc Snowdonia with climbing walls and a surf lagoon. 
You're also just a short drive from the Llyn Peninsula where you'll find some of Wales' best beaches!
Aberdeen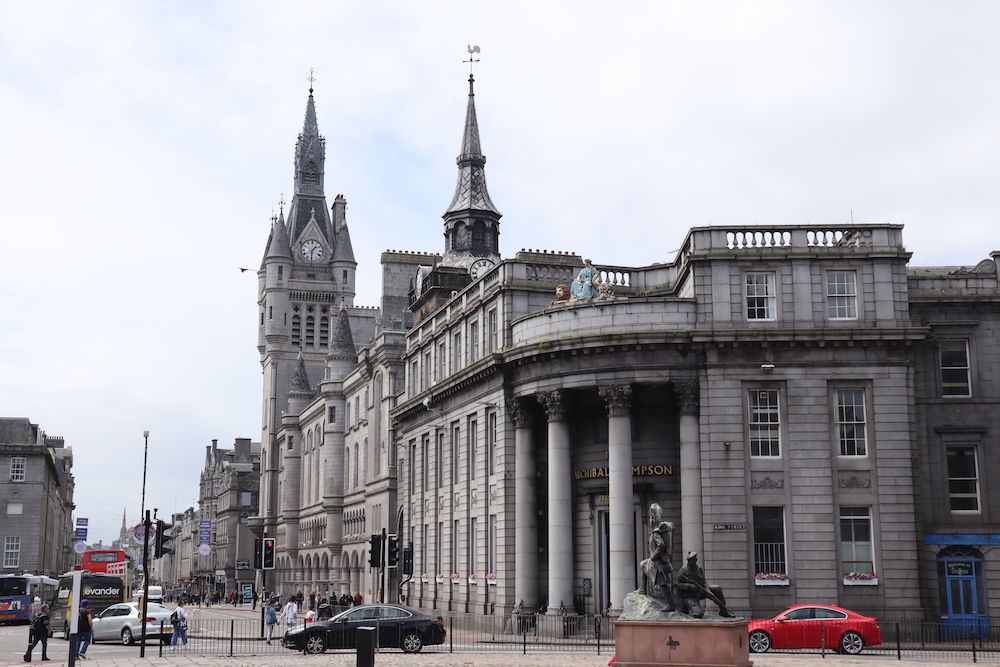 Aberdeen is often overshadowed by Edinburgh and Glasgow, but this beautiful city is stepping out of the shadows. From Aberdeen city centre you can walk to a gorgeous, golden beach, giving your city break a completely different vibe as you get two holidays for the price of one. 
Spend one day wandering around the gothic city with soaring spires and dramatic architecture, then the following day have a traditional 'sun, sea and sand' seaside experience (although the sun isn't always guaranteed…).
Swansea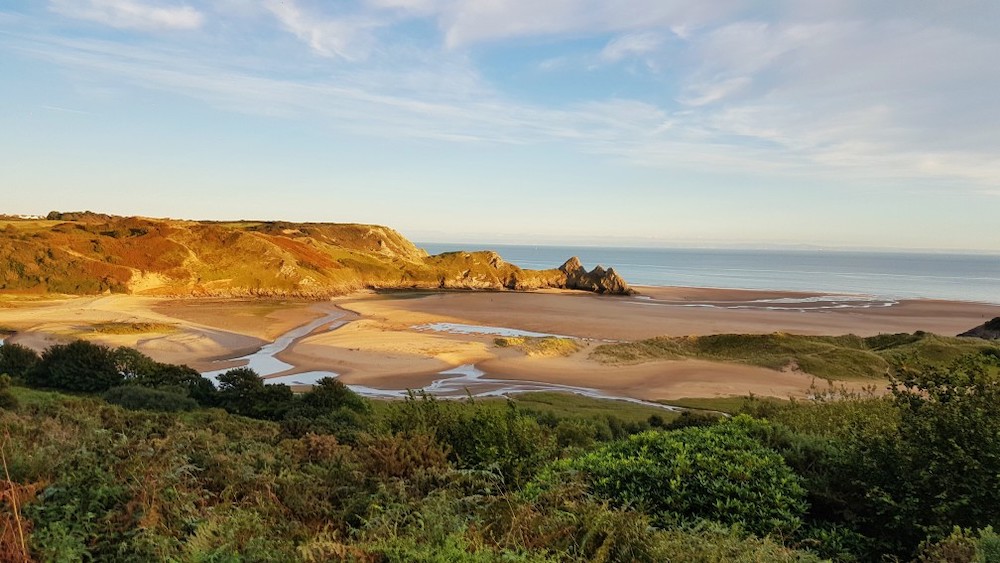 Swansea is another seaside city in south Wales and the beautiful waterfront of Swansea Bay leads to Mumbles and the gorgeous Gower Peninsula. Swansea's National Waterfront Museum is an iconic landmark in the city and a celebration of Swansea's industrial past. 
Foodies won't want to miss the Swansea Indoor Market, the largest of its kind in Wales and the perfect place to find yourself a Welsh cake and a cuppa!
Salford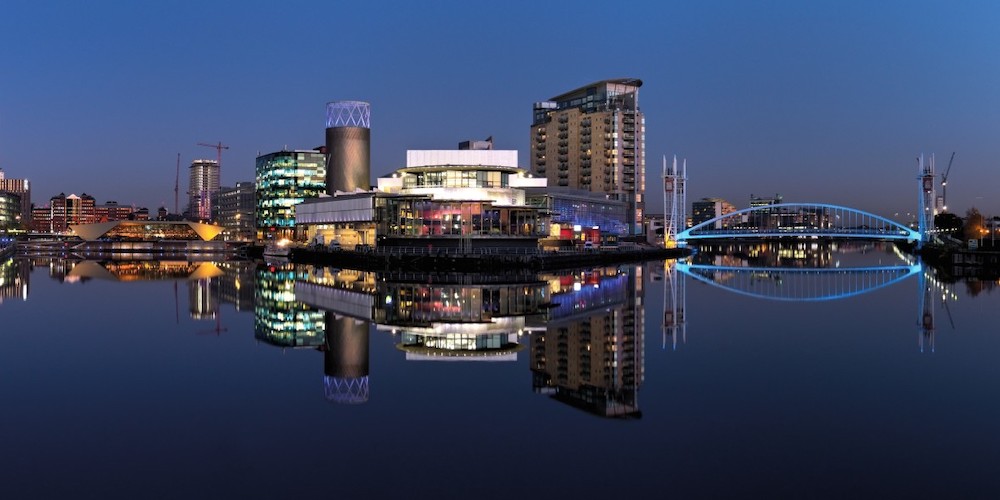 Salford rose to fame when MediaCityUK was established in 2007. The city quickly became a vibrant and creative international hub when some of the biggest names in UK media, such as the BBC and itv, made MediaCityUK their home. 
Salford is now a small but exciting destination, perfect for a short break as there's so much packed into a small area. The waterfront is beautiful at night and it's just 15 minutes on the tram to Manchester if you're seeking the thrill of a bigger city.
Birmingham
Birmingham, in the centre of the West Midlands, is a multicultural hub like nowhere else in the UK. 
It's often referred to as the UK's second city thanks to its size and population, and with its size comes a lot of things to do. There are world-class museums, galleries and heritage attractions such as IKON Gallery, Red House Glass Cone and Iron House. 
Enjoy some family fun at Cadbury World, the exquisite Edwardian Alexandra Theatre or Dudley Museum which is filled with fossils. 
If it's an adult-only city break, Birmingham's food and drink scene won't fail to disappoint and Peaky Blinders fans won't want to miss the real Peaky Blinder tour.
Leicester
Leicester, in England's east Midlands, is a buzzing city with a youthful and international vibe thanks to the three universities and diverse neighbourhoods. The real charm of a city break to Leicester is your proximity to so many traditional market towns. 
Stay in Leicester and you can explore not only the city centre but the towns of Melton Mowbray, famous for its pork pies and stilton cheese, Market Bosworth with its pretty houses and thatch roof cottages, and the beautiful Ashby de la Zouch.
Derry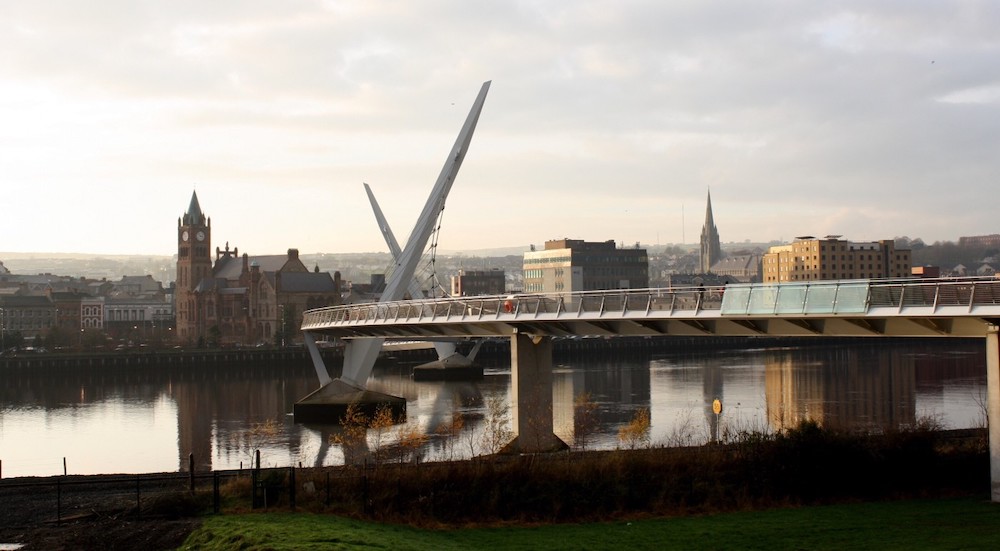 The beautiful and historic walled city of Londonderry is having a revival thanks to the hit TV show Derry Girls (if you haven't seen it, you must – it's hilarious!) 
Derry is one of the finest examples of a walled city in Europe and is the only intact walled city in Ireland. Derry's Craft Village is a small but perfect 'village' within the walls with a quaint charm and boutique stores and creative crafters selling their wares. 
Keep an eye out for an array of festivals in the city, particularly the Halloween festival which was voted the best in the world by USA Today! 
Derry is also a perfect base for road tripping and from here you can explore the Wild Atlantic Way and the Causeway Coastal Route.
Exeter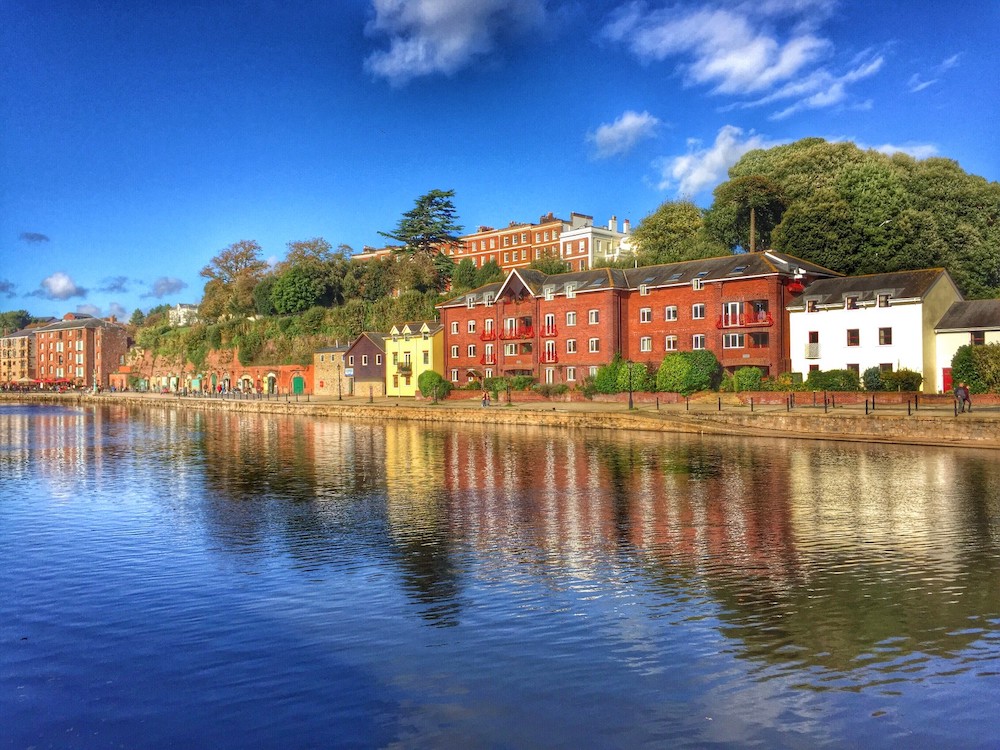 Last but not least is Exeter, a charming city in southwest England, with a rich history that predates the Romans. 
Exeter Cathedral is one of the main attractions here, a medieval cathedral dating back over 900 years. The nearby Cathedral Close will charm you with its cobbled streets and quaint houses. 
The city is filled with green and outdoor spaces so, while you can enjoy the usual attractions such as museums and theatres, Exeter Quay is where a lot of the action happens. Try kayaking or paddle boarding or hire a bike and cycle along the waterfront, stopping at some of the gorgeous quayside bars and restaurants dotted along the waterfront.