I'd visited Istanbul a couple of times and I was enchanted by the energetic city, but it was by getting outside of the cities to the beautiful coastline when I really saw the beauty of Turkey. 
Last summer I travelled to Izmir on the Aegean Coast which is one of the most stunning places in Turkey. You've got those emerald green waters and golden beaches we all dream about, but we also found charming villages that were traditional and quaint and a million miles from the touristy towns in other holiday destinations. The tiny fishing village of Foça was a particular favourite and, each evening as we ate seafood platters next to the sea, we felt like we'd found a little slice of paradise.
I can't recommend a holiday to Turkey enough and here are some things to know before visiting – obviously getting travel insurance before your trip goes without saying.
Is it safe to visit Turkey?
There have been terrorist attacks in Turkey but the current advice is that Turkey is a safe country to visit – always check the FCDO advice before you travel, though. Of all the countries I've visited, I felt particularly safe in Turkey and found people to be friendly and welcoming.
Following the attacks, tourism to Turkey plummeted which led to some really affordable holidays. Thankfully, tourism is increasing again and, according to Thomas Cook, Turkey travel is up 63% year on year.
Is Turkey an affordable holiday option?
Yes! Turkey is a very affordable country to visit. According to the Post Office, Turkey is the cheapest holiday destination in Europe for families!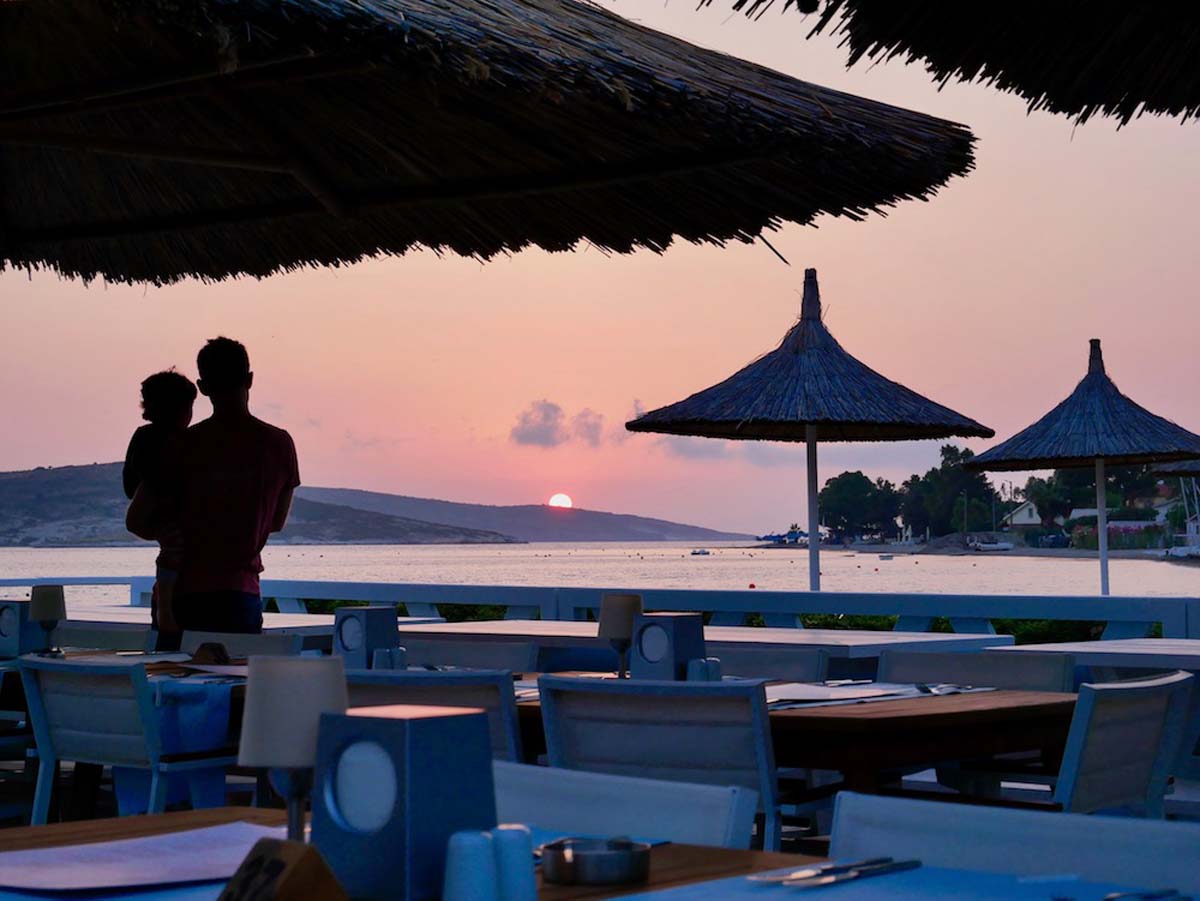 What's the easiest way to have a holiday to Turkey?
The easiest and most popular way to travel to Turkey is with an all-inclusive holiday with a package holiday company. You can book flights, villas and cars to hire individually but there are so many great offers at luxury resorts that most people opt for the hassle-free option of an all-inclusive.
Will you need a visa?
British nationals do currently need a visa (accurate as of May 2019) but if you're visiting on a cruise you won't need one provided you have a British passport.
Visas cost $20 and take about 48 hours to process so I'd recommend applying at least a week before your holiday. Make sure you apply online via the official republic of Turkey e-visa website and be aware you'll need to print it out. Read more in our article: Travelling to Turkey? Don't forget your e-Visa.
Should women cover up in Turkey?
When you're around holiday resorts women won't be expected to cover up any more than you would anywhere else in Europe. But around the cities and the eastern part of Turkey it's recommended that women cover up a little more.
Knee-length skirts, dresses or shorts and tops that cover your chest and shoulders are fine. It's worth taking a light, cotton scarf to drape over your shoulders and chest and you'll need it to cover your head if you visit a mosque.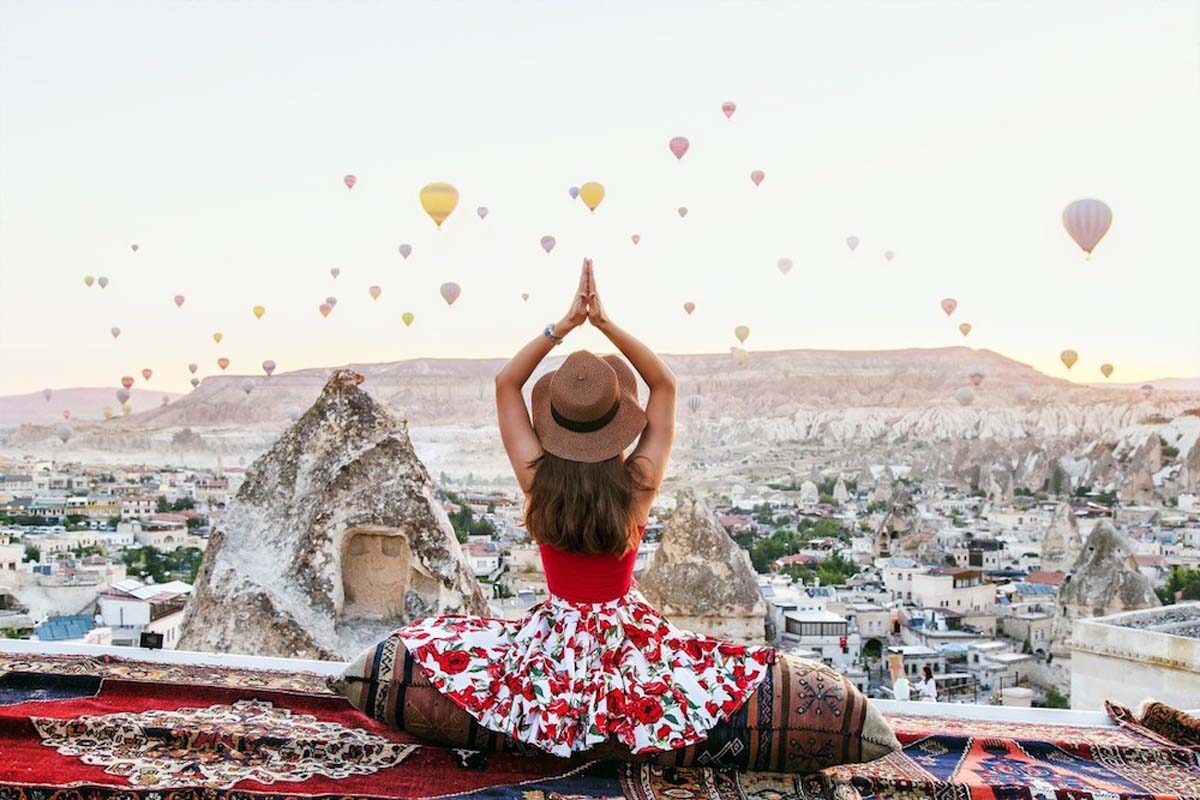 What is the food like in Turkey?
The food in Turkey is absolutely delicious! If you're staying at a holiday resort/hotel then you'll have every cuisine available to you and plenty of dishes you're familiar with from home. But if you plan to get out and explore and eat at some local restaurants then expect flavourful, meaty dishes.
Kebabs are a firm favourite, although they won't be anything like the 3am donner kebab you might be picturing! Made with fresh bread, tasty meat, colourful salads and plenty of dips, a real Turkish kebab is delicious! And you can't leave without trying the traditional Turkish baklava, a sweet pastry with chopped nuts.
Can tourists visit a hammam in Turkey?
A hammam, or a Turkish bath, is a traditional experience you can't miss! It's a public bathing house where you'll be scrubbed and buffed and emerge feeling shiny and new.
If you're visiting a public hammam, be sure to check the rules before you enter. Some will be unisex while others will have segregated areas for men and women. Sometimes you'll be naked and sometimes you'll wear a swimsuit. Many hotels and resorts have a friendly, tourist version which is still traditional but not quite as intimidating as entering a hammam full of naked locals.
When is the best time of year to visit Turkey?
I'd say early summer is a great time to visit Turkey. Turkish summers are HOT and many people will find mid-summer too hot, so the shoulder seasons on either side of the summer holidays are perfect.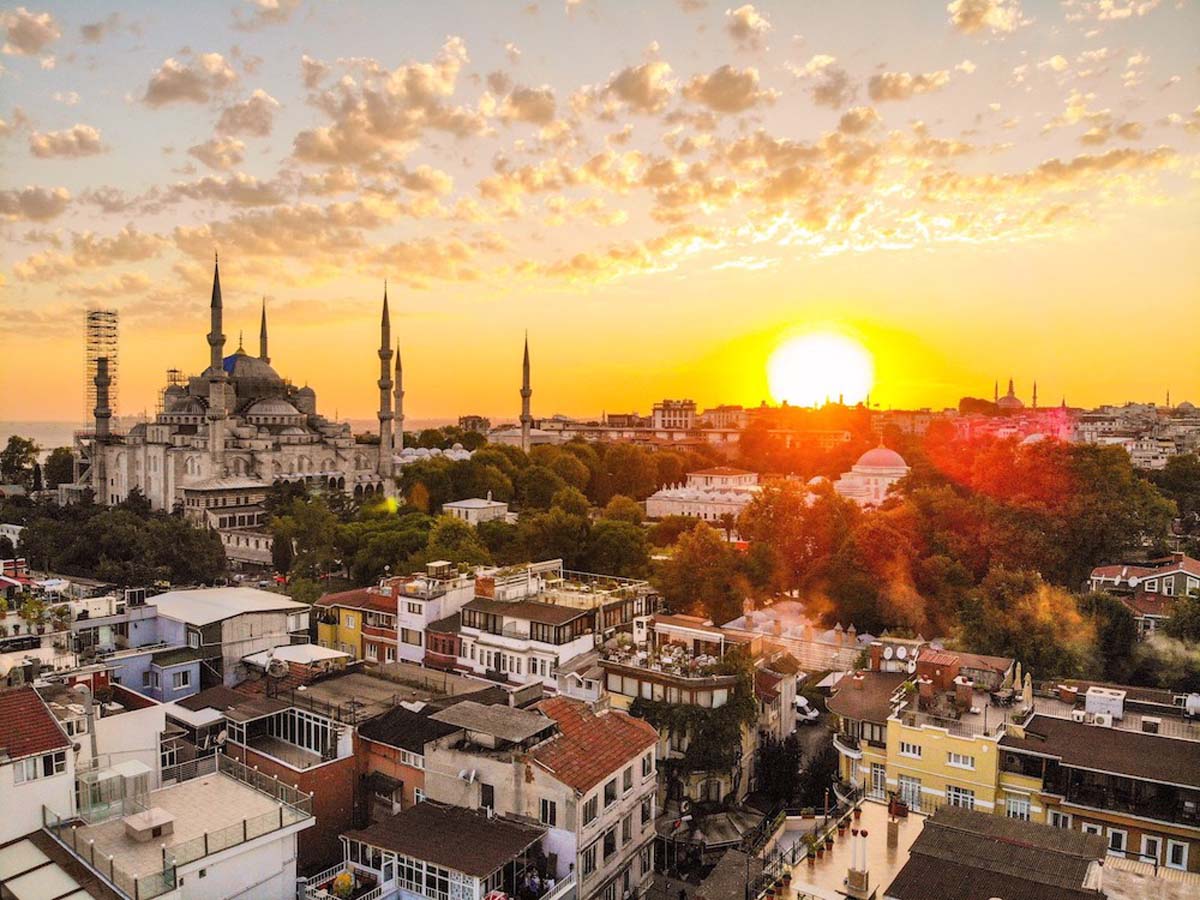 How should I get my Turkish currency?
You could get some Turkish lira at your local currency exchange (don't get it at the airport as you'll rarely get a good rate) or you could simply get it out of a cash machine when you arrive. This is what I've always done and I've never had a problem as there are usually plenty at the airport. Don't take travellers' cheques or a chunk of cash to exchange when you arrive.
Watch out for pushy sales tactics
As I've mentioned earlier, I've found Turkish people to be very friendly but be aware that you'll also find the over-friendly salesmen out there too. When you're visiting markets it's best to be firm but polite and let people know if you're not planning to buy anything. You may find a friendly 'hello' can turn into a 10 minute chat and then turn into a long and pushy attempt to sell you something!
The same can apply when walking past restaurants and bars in popular tourist towns as the staff hassle you to enter their bar. If you find this annoying then I'd recommend knowing where you're heading for dinner before you leave your hotel. Ask the hotel reception staff for a recommendation or use TripAdvisor to find somewhere nearby with good review. Then walk with purpose and don't linger outside other restaurants!
I hope you have a great holiday and these Turkey travel tips come in handy for your trip!