Giving pregnancy tips for while you're travelling is tough because every woman and each pregnancy is completely different. Some women will breeze through their pregnancy and you'd barely even know they were growing a little human, while other women will feel sick and tired for the entire duration. I really hope you're in the first camp but, realistically, most of us fall somewhere in the middle.
I'm going to talk about into my experiences in this article, but before I do, here are some general travel pregnancy tips.
Can pregnant women fly?
Most pregnant women can fly because it isn't harmful to the baby.
According to the Royal College of Obstetricians and Gynaecologists, the safest time for pregnant women to fly is before 37 weeks when they are carrying one baby or 32 weeks if they're carrying twins.
After this stage, there's a chance you could go into labour, so it's best to avoid going too far away from home. If you're still hoping to travel, it's important to speak to your doctor or midwife and check it's safe. If you've had any complications with your pregnancy, they may advise against it.
If you're over 28 weeks pregnant, your airline may ask to see a letter from your midwife or doctor. Some airlines have their own restrictions, though, so it's best to check first to avoid getting turned away at the airport. 
What happens if I go into labour abroad?
At the early signs of labour, try to stay calm and go to the nearest hospital as soon as possible.
Lots of airlines won't let you take your newborn baby on a flight until it's two weeks old, or even longer for premature babies, so make sure you have a plan in case you need to stay away a bit longer than expected. You can ask your airline when you'll be able to fly home.
If you're planning to have your baby abroad, speak to your UK doctor first. You'll also need to apply for a Maternity S2 to cover the costs of your care because travel insurance for pregnant women doesn't usually cover planned overseas births.
Travelling when pregnant: before you go
You may feel unwell in the early stages of pregnancy, so bear this in mind before you book a trip. 

Speak to your doctor before you book and then as close to the day you're travelling as possible to check it's safe to travel. 

Ask your doctor which vaccinations you need – some vaccinations can be harmful to you and your baby, so you might want to put your trip off if you need these.

Check what your destination's healthcare facilities are like.

If you booked your trip through a travel company or agency, find out if they have any restrictions against travelling when pregnant. 
Travelling while pregnant: during
Keep medical emergency contact details handy should you go into labour or need urgent care.

Take your maternity medical records with you. 

Get up and move around every half hour when you're in the air to reduce your chances of developing a blood clot. 

Drink plenty of water to stay hydrated, especially if you're travelling somewhere hot, because your kidneys work very hard when you're pregnant.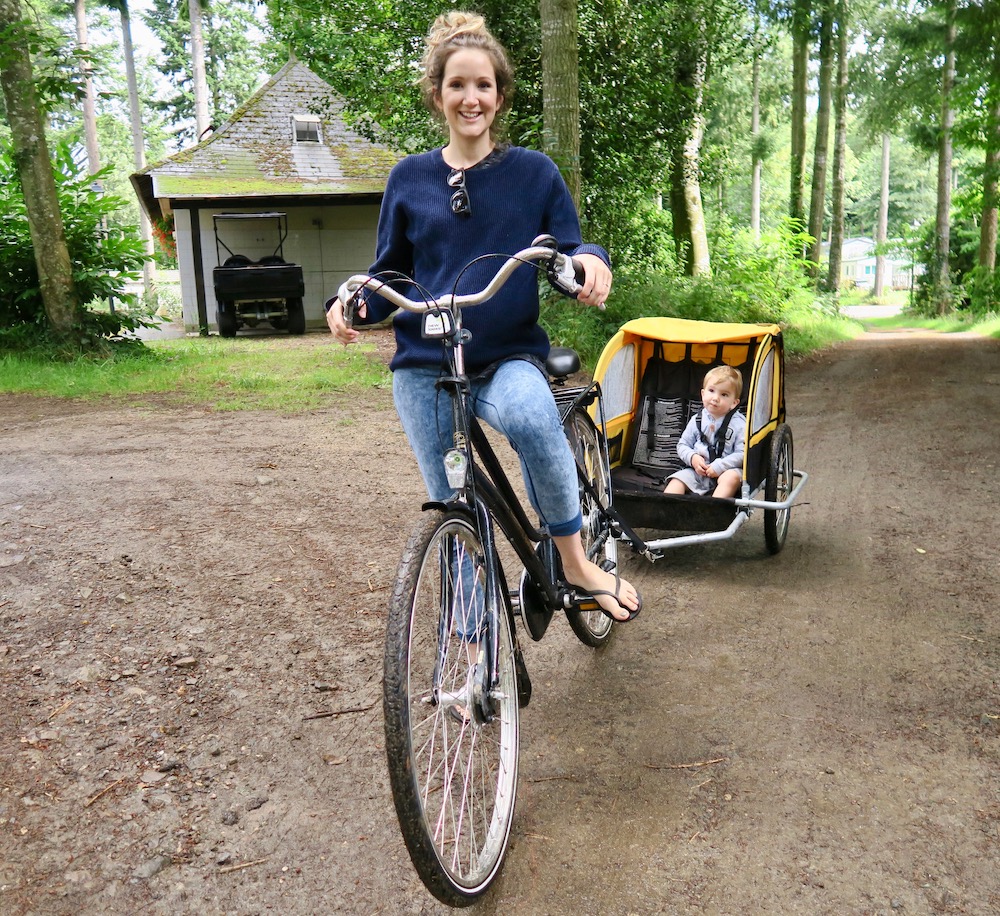 I have two little boys and I travelled a lot during both of my pregnancies. As a travel blogger, it's my job to travel so I squeezed in as much as I possibly could before going on maternity leave.
During my first pregnancy I travelled to Cyprus, Ljubljana in Slovenia, Glasgow, Venice, Dubrovnik, Mykonos, Istanbul, Egypt, Paris (twice), Lille, Berlin, Turin in Italy, Gothenburg in Sweden and Dublin.
Then during my second pregnancy I travelled to the Florida Keys, Canada, I went skiing in France (but took it very, very easy on the slopes!) and took an epic road trip in France – actually, I took two epic road trips in France! I went to Menorca, Montana and Budapest too.
If you're going skiing, make sure you add on Admiral's Winter Sports insurance upgrade so you have all the cover you need while on the slopes. Again, make sure you get your doctor's sign off before going skiing or snowboarding. The Babycentre recommends avoiding sports where you can easily lose your balance when pregnant.
I wouldn't recommend booking a ski trip if you know you'll be pregnant but if, like me, you hadn't realised you'd be pregnant at the time of the ski holiday then you don't need to cancel it. If possible, speak to your doctor before going, then stick to the smaller slopes and take it easy.
My travel style didn't change too much, particularly during the day. In the evenings I'd be tired, so I'd mostly have early dinners and go back to my hotel room by 9pm, but as someone who loves a bubble bath and a hotel movie night, this was no hardship!
I spoke to my midwife a lot about my travels and she reassured me it was absolutely fine to travel as much as I felt comfortable with. She'd always remind me to stay well hydrated but other than that she recommended carrying on as normal. And when my normal involved travelling twice a month, that's exactly what I did!
My main concern was travelling to places where there was a risk of food poisoning, but my midwife reassured me that a short case of food poisoning was unlikely to harm the baby provided I stayed well rested and well hydrated. I was obviously extra careful about what I ate and drank and (sadly!) avoided things like the seafood buffet in Egypt.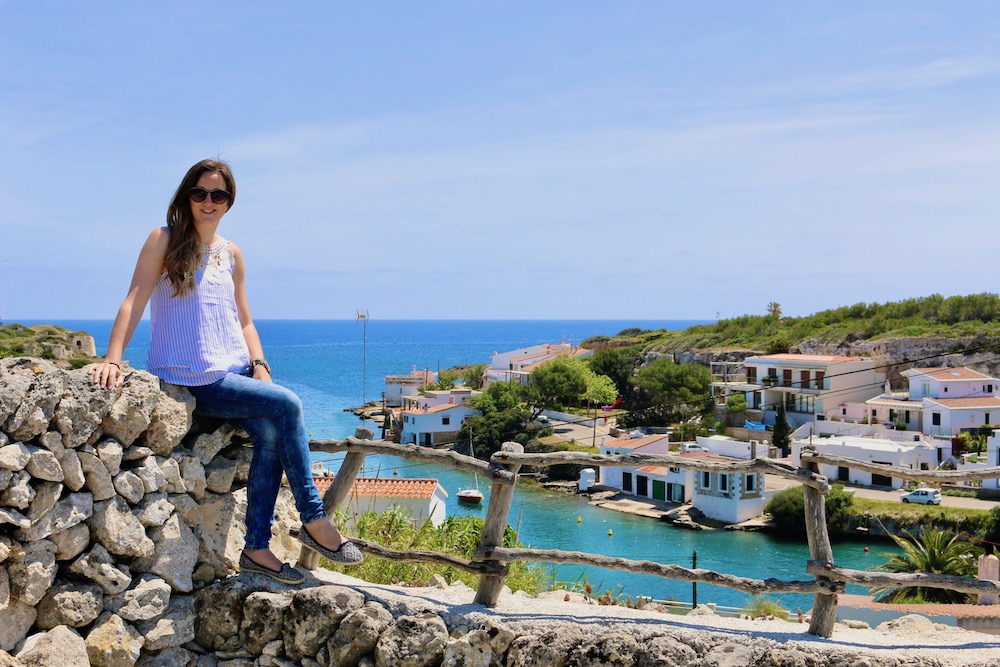 8 tips for flying while pregnant
1. Tell people you're pregnant: If you feel comfortable with this, do it, in case you need extra help. Wear your 'Baby on Board' badge with pride and wear a top that shows your bump, so people are more courteous and helpful.
2. Pack light: especially if you're travelling solo. It's unlikely anyone will offer to help you with your luggage if they don't realise you're pregnant so make life easier for yourself by keeping your bags light. A four-wheel suitcase you can pull is also much easier.
3. Request an aisle seat: even just a couple of weeks into your pregnancy you may find yourself needing to use the bathroom more frequently!
4. Invest in a travel pillow: I like the J-Pillow because it's so comfy! It's bulkier than most travel pillows but it's worth it for the extra comfort. You can also use it later in your pregnancy to support your bump while you sleep, or even to help while holding or feeding a newborn.
5. Stay hydrated: I like to travel with a large water bottle, not only to cut-down on single use plastic and save money, but also to remind myself to drink and finish my bottle of water before the end of the day. (You should stick to bottled water if the water might not be safe to drink where you're travelling, though.)
6. Wear compression socks: you're more at risk of DVT if you're flying while pregnant.
7. Arrive at the airport early: avoid the queues and airport stress. You can always go for a meal or do some shopping once you've got through airport security.
8. Exercise on board: get up and walk around as much as possible to avoid swollen feet and ankles.

Travelling in the first trimester
I found the first trimester the hardest trimester to travel. I was just so tired! I was very lucky and didn't suffer with any morning sickness, but the tiredness wiped me out. It's also a bit more difficult when people don't realise you're pregnant, which is often the case in the first trimester.
I learned very quickly that it was best to just take my time and do everything I could to avoid queues. I often felt faint in the first trimester so standing in a queue wasn't ideal! I'd aim to arrive at the airport very early so there wouldn't be a huge queue to check-in luggage and when boarding the plane, I'd wait for everyone else to board and then get on last.
I also think it's a good idea to be super prepared when you're travelling while pregnant. Avoid any unnecessary stress by planning things out and knowing how you'll get from A to B.
Travelling in your second trimester
Hoorah, you're in the wonderful second trimester. If you're planning a babymoon, this is the perfect time for it!
If you were feeling queasy and tired in the first trimester then rejoice because most people feel pretty good in the second. This is also the part where you're starting to look pregnant, so people are accommodating, which makes travelling easier.
Top tip for the second trimester: enjoy it! Have fun, relax and enjoy sleeping late and reading books on a sun lounger. Just don't overdo it, especially if you're one of the lucky ones who feels great. It can be easy to forget what a huge job your body is doing so don't forget to take it easy and have plenty of rest too.
Travelling during the third trimester of pregnancy
You're going to need to check airline policies when travelling in your third trimester as many airlines will require a letter from your doctor to confirm you're healthy.
You can usually fly until 36 weeks unless you're carrying multiples, but I chose to stop travelling after 32 weeks. It's worth checking before you book your holiday as most insurers won't cover denial of boarding by the airline.
I still felt perfectly healthy at 32 weeks, but the nesting phase was kicking in and I didn't want to go away. I also had frequent midwife appointments that made getting away a little more difficult.
Top tip for the third trimester: take it easy, go slow and accept all the help you can get. This is the perfect time to book a good old-fashioned resort holiday where you do very little but swim, sunbathe and soak up the sun!