With airline fleets grounded and holiday parks and campsites closed, cabin fever is certainly setting in for many families and self-isolators. But don't worry, you can still see the world - albeit, for now, from the comfort of your sofa or kitchen table!
Night at the museum
Many world-famous art galleries and museums have collections that can be viewed from home, with virtual and audio tours to give you a daily dose of culture while we're in lockdown. 
Holiday rentals search engine Holidu has compiled a list of the 10 most popular in Europe, such as the Museo Nacional Centro de Arte Reina Sofía in Madrid, which has a superb collection of 20th Century modern art, including works by Salvador Dali and Pablo Picasso. 
The State Hermitage Museum in St Petersburg has the largest collection of artefacts and paintings in the world - more than three million - while London's British Museum is something of an antique, being older than the United States.
Speaking of America, the Guggenheim Museum in New York remains 'open' online, with a photographic tour through the building considered to be architect Frank Lloyd Wright's masterpiece. 
And, of course, no home holiday is complete without a trip to Le Musée de Louvre in Paris, the world's most popular museum on Instagram, with more than four million mentions.
Roam from home 
If you love walking, you can still take your daily constitutional from your doorstep but, for now, driving to your favourite beauty spot isn't allowed. Fortunately, there are several fantastic walking programmes and podcasts showcasing the best of British footpaths while we're confined largely to barracks.
Check out Walks Around Britain, a collection of video and audio podcasts presented by experienced hikers including founder Andrew White and mountaineer Alan Hinkes, the only Briton to have climbed the world's 14 mountains over 8,000m.
Some walks are free on YouTube, while viewers can also subscribe to the Walks Around Britain+ TV channel - described as 'Netflix for walking' - for less than the cost of a monthly magazine.
Julia Bradbury's UK walks remain ever-popular, with plenty of inspiration at The Outdoor Guide to help you plan for healthier times. And Welsh meteorologist Derek Brockway's latest Weatherman Walking series - filmed before the Coronavirus outbreak - is now on iPlayer and ready to take viewers on a whistle-stop tour of the wonderful Wales coastline.  
The sky's no limit 
If you're spellbound by space, fly yourself to the moon and back with a virtual interstellar itinerary. Seeker VR creates immersive adventure and exploration videos, including a thrilling journey to the edge of space and photos from the far side of the moon. 
Alternatively, take a 360° trip of the Hubble Space Telescope's home for mission operations at NASA's Goddard Space Flight Center and find out more about ground control! 
For a bird's eye view of the world, Google Earth VR awaits. Explore the globe from new perspectives, whether you hover over the Hoover Dam or float above Florence. 
Fully booked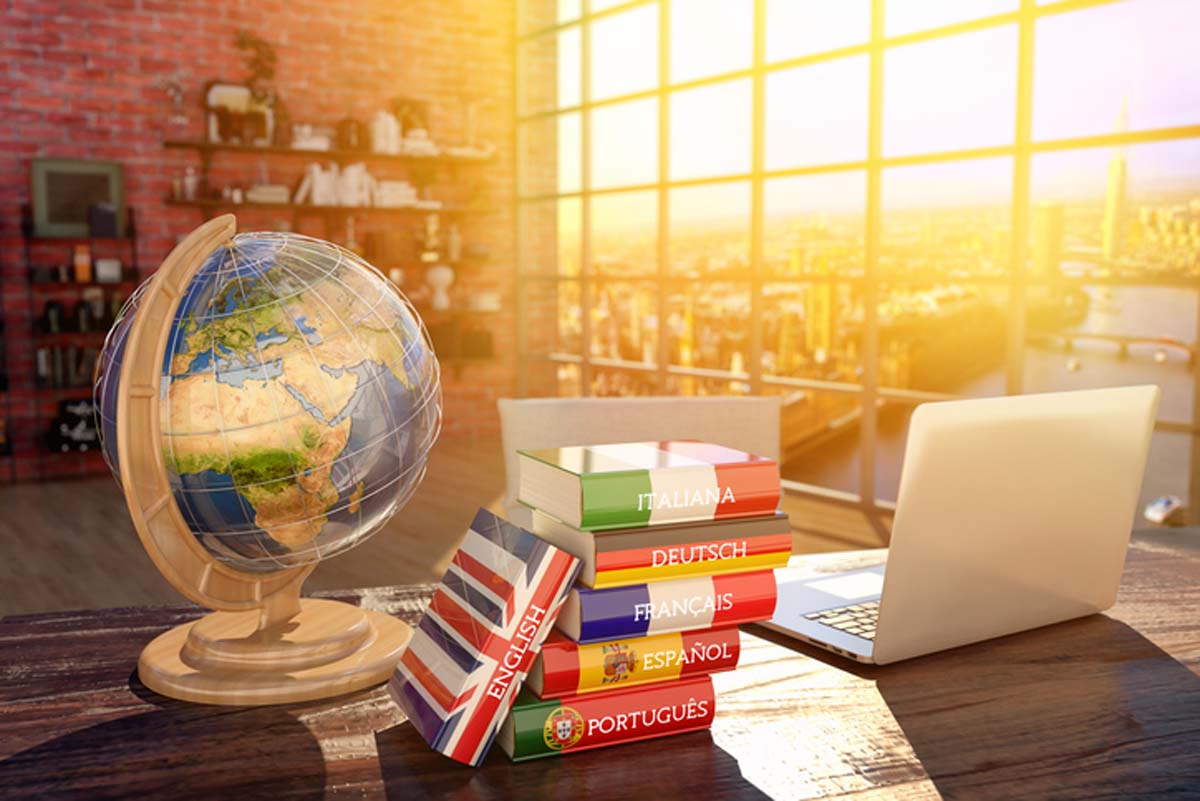 If you're juggling work and home-schooling, chances are your eyes need a screen break. Pick up a good old-fashioned book instead and set off from your sofa. When it comes to comic travelogue, Bill Bryson's hard to beat, with his scrapes covering both sides of the Atlantic as well as Australia and Africa.
If you're into real life adventure, Touching the Void is Joe Simpson's heart-stopping account of falling into a crevasse in the Peruvian Andes and being left for dead by climbing partner Simon Yates. Into Thin Air is Jon Krakauer's story of the 1996 Everest expedition that went tragically wrong. 
With climate change forcing many of us to re-think flying, Monisha Rajesh's Around the World in 80 Trains is a 45,000-mile insight into how to travel differently. Winner of the National Geographic Traveller Award for best travel book, she examines the romance of rail on an odyssey starting at London's St Pancras station and taking in Russia, Mongolia, North Korea and Kazakhstan, to name a few. 
Take the doorstep travel challenge 
Staying in is the new going out - or going on holiday! 'Map makers to Britain' Ordnance Survey (OS), which usually encourages people to get outside, is now urging the nation to 'get outside, inside' by joining forces with more than 50 organisations and athletes to look after physical and mental wellbeing during these extraordinary times.
OS has created a series of daily tips, challenges, virtual tours and activities in a new hub, encouraging individuals and families to climb the height of a mountain or complete a parkrun in their garden, learn survival skills or do a spot of backyard camping. 
The mapping agency has even created a calculator to convert the number of steps achieved into the equivalent of a building or mountain, in the hope of creating a new World Record for the number of people doing steps simultaneously!  
Travel and teach
If you have children at home, you can explore the world and educate children and teens in one fell swoop by including geography and wildlife programmes and apps in your home school timetable. 
Now in his 90s, Sir David Attenborough's no-nonsense narration continues to resonate with and inspire youngsters, and his Seven Worlds, One Planet gives a beautiful insight into each continent. 
Or dive Down Under with Australia: Earth's Magic Kingdom, with Barry Humphries telling the tale of a diverse and beautiful country. 
Planet Geo is an app that tests students' knowledge of countries, capitals and UNESCO's World Heritage Sites in eight languages, while Twinkl.co.uk is hub filled with resources on things like flags of the world, how to say hello in different languages and worksheets on volcanoes.
'Dream' holiday
If you're fortunate enough to be unaffected financially by the lockdown, now's the time to start dreaming about - and saving for - next year's trip! Staying at home certainly saves the pennies, so think about putting aside what you're saving in fuel or the amount you would ordinarily spend on family activities. 
Children could create a chart to colour in or add stickers to as the balance rises, not only giving you the incentive to keep going, but helping towards their daily maths too.
We've plenty of articles to help you decide where to set your sights, including our guide to driving to a ski resort and why you should choose Brussels as a weekend getaway. 
Holiday money burning a hole in your pocket? Why not see what the most popular purchases during lockdown have been.