These are 10 of my favourite cities that are often overlooked for more popular city break destinations. But as our expansive network of budget airlines grows, it's so easy and affordable to get off the beaten path and explore some of the less popular cities!
And while we're on the subject of heading somewhere different, check out our other guide to alternative holiday destinations.
Make sure you're covered as you head off on your weekend break – take a look at our European Travel Insurance for more information. 
Here are some top city break ideas!
1. Warsaw, Poland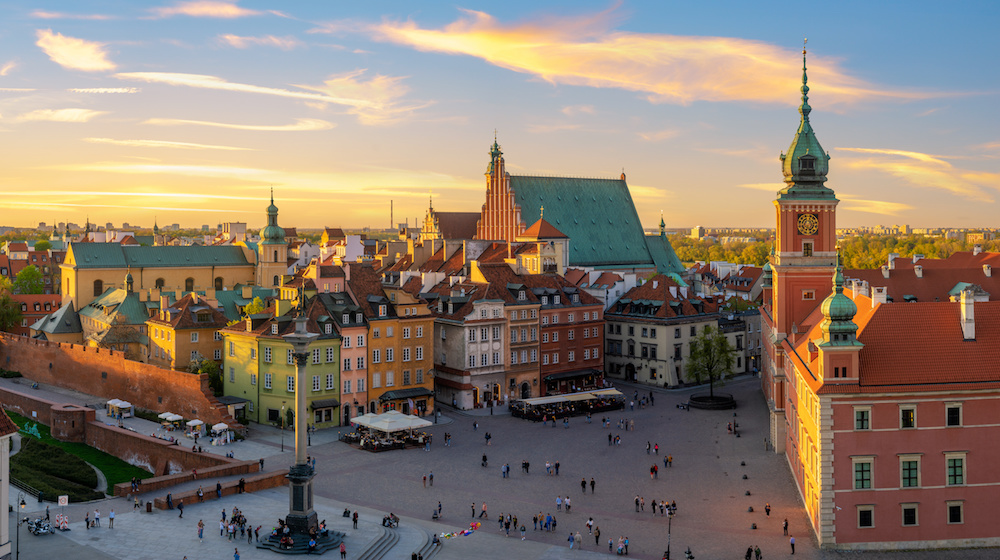 When I told people I was going to Warsaw, lots of people would pause before asking: "Why aren't you going to Krakow?" I'm the first to admit that Krakow is a very pretty city but Warsaw has its own charm that's well worth seeing too.
The main area to see in Warsaw is the Old Town and I wouldn't really leave this area during a weekend visit as the main city isn't nearly as attractive. Meander through the cobbled streets and stop at one of the many restaurants for traditional and delicious Polish food.
Warsaw is one of the cheapest weekend break destinations I've ever visited. I went to Warsaw at Christmas time and spent a total of just over £300 for a family of four! I highly recommend going for a pre-Christmas trip as the market stalls and twinkling lights were very pretty.
For more festive trips, read: 10 European Christmas markets to visit this Christmas
2. Timisoara, Romania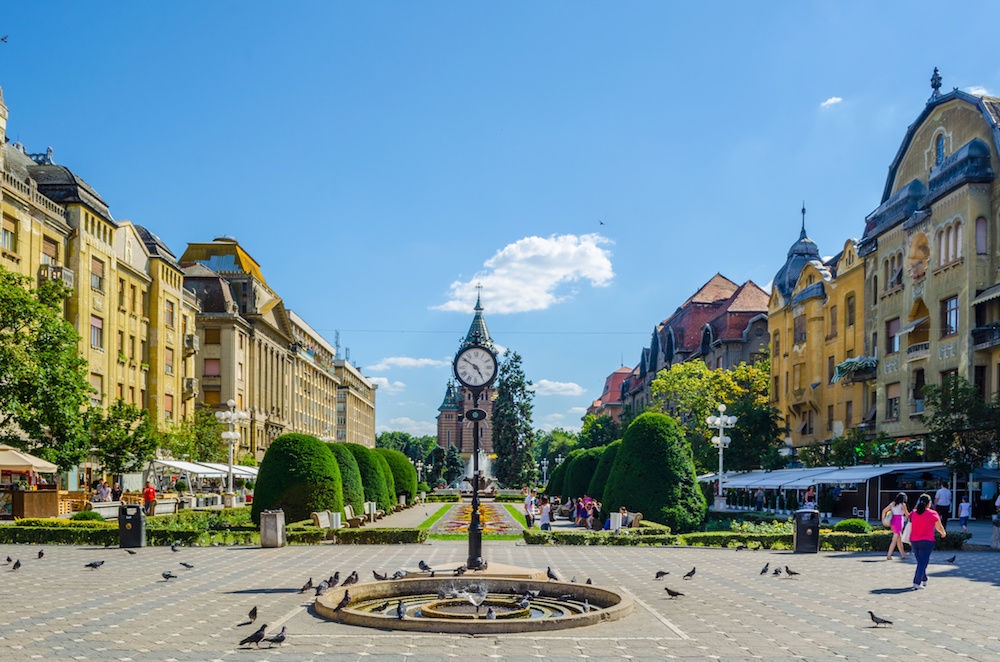 A small but charming city, Timisoara is probably the most underrated city on this list! I visited in the summer when temperatures were soaring into the 40s and the city's parks and public swimming pools came to life.
The idyllic city may be small but it's great for a cheap weekend break as it's one of the cheapest European cities to visit. Timisoara nightlife is a definite highlight during a city break here, particularly on balmy summer evenings when people spill out from the many bars dotted along the river.
3. Valencia, Spain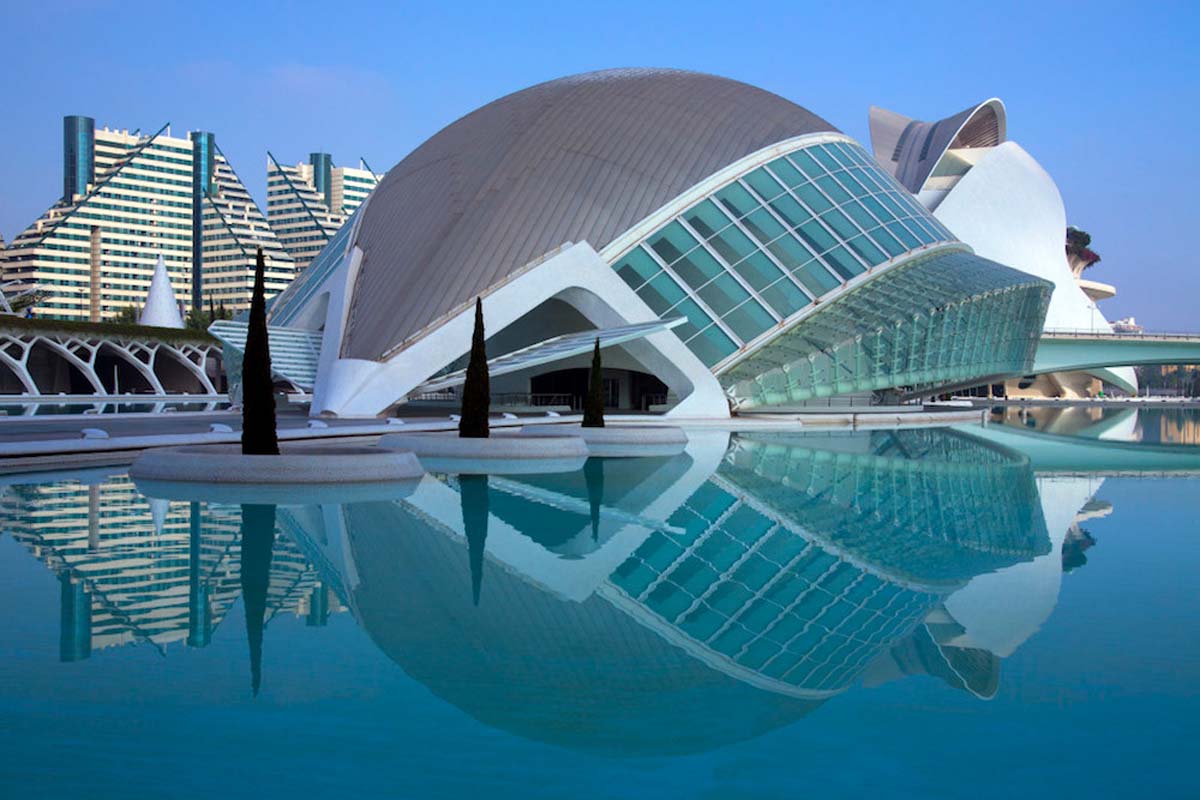 The beautiful city of Valencia is often overshadowed by its more popular Spanish rivals of Barcelona and Madrid but it definitely shouldn't be overlooked!
Valencia is one of those cities that perfectly combines bustling city streets, history, nature and a beautiful beach. A river once ran through Valencia but, due to flooding, the river was diverted, leaving a dry riverbed through the city.
This riverbed was then turned into the Garden of the Turia, an enormous and beautiful green space filled with play areas, fountains, pine woods, flowers, cycle paths, bridges, palm trees, orange trees and loads of sports facilities.
Valencia also has a stunning Old Town area and is also home to the modern Science and Culture Park.
4. Brussels, Belgium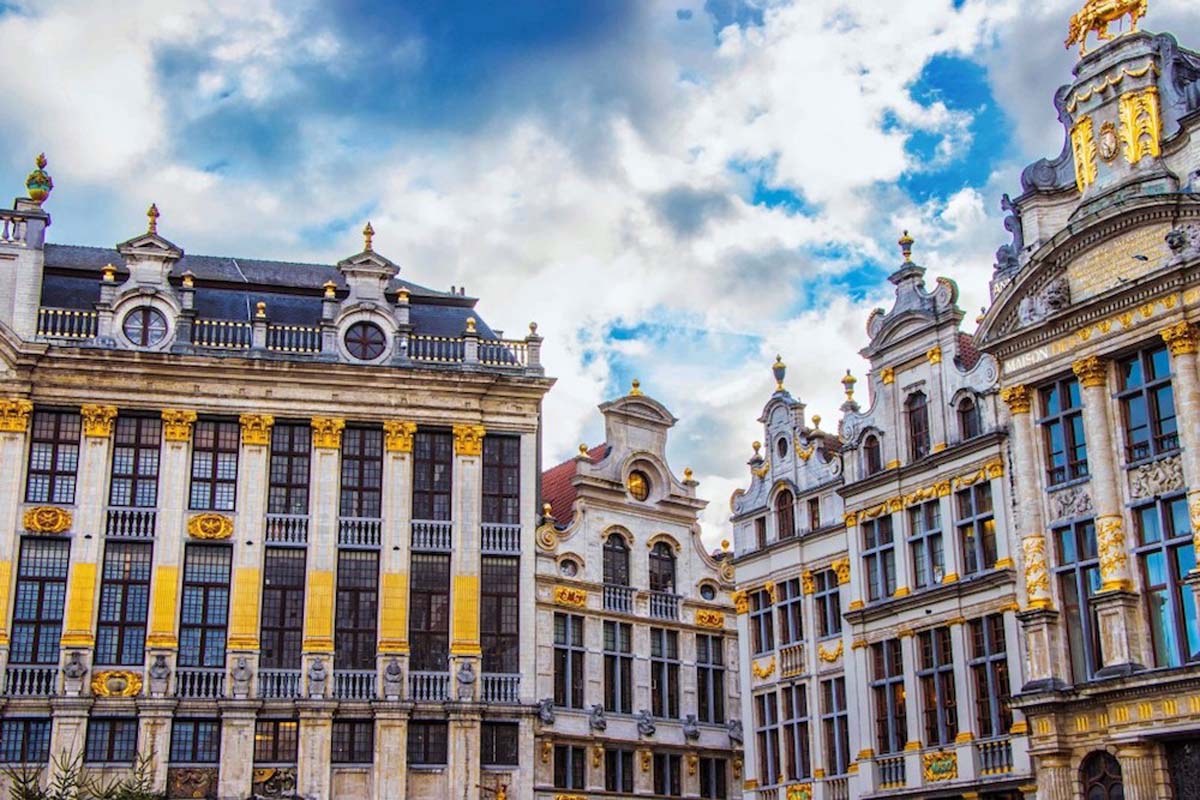 I used to think of Brussels as a city you'd quickly pass through before travelling elsewhere, but a city break to Brussels last year changed my mind!
Brussels is stunning, with so much history and stunning architecture to explore. Grand Place is the central square where you'll be dazzled by the gold that clads the medieval buildings. The is a UNESCO World Heritage Site and will give you a stunning first impression of the city.
You can also use Brussels as a base to explore the nearby cities of Bruges, Antwerp and Ghent, all of which are just a short train journey away. This makes Brussels a great place to stay and explore two or three beautiful cities in just one weekend.
5. Cologne, Germany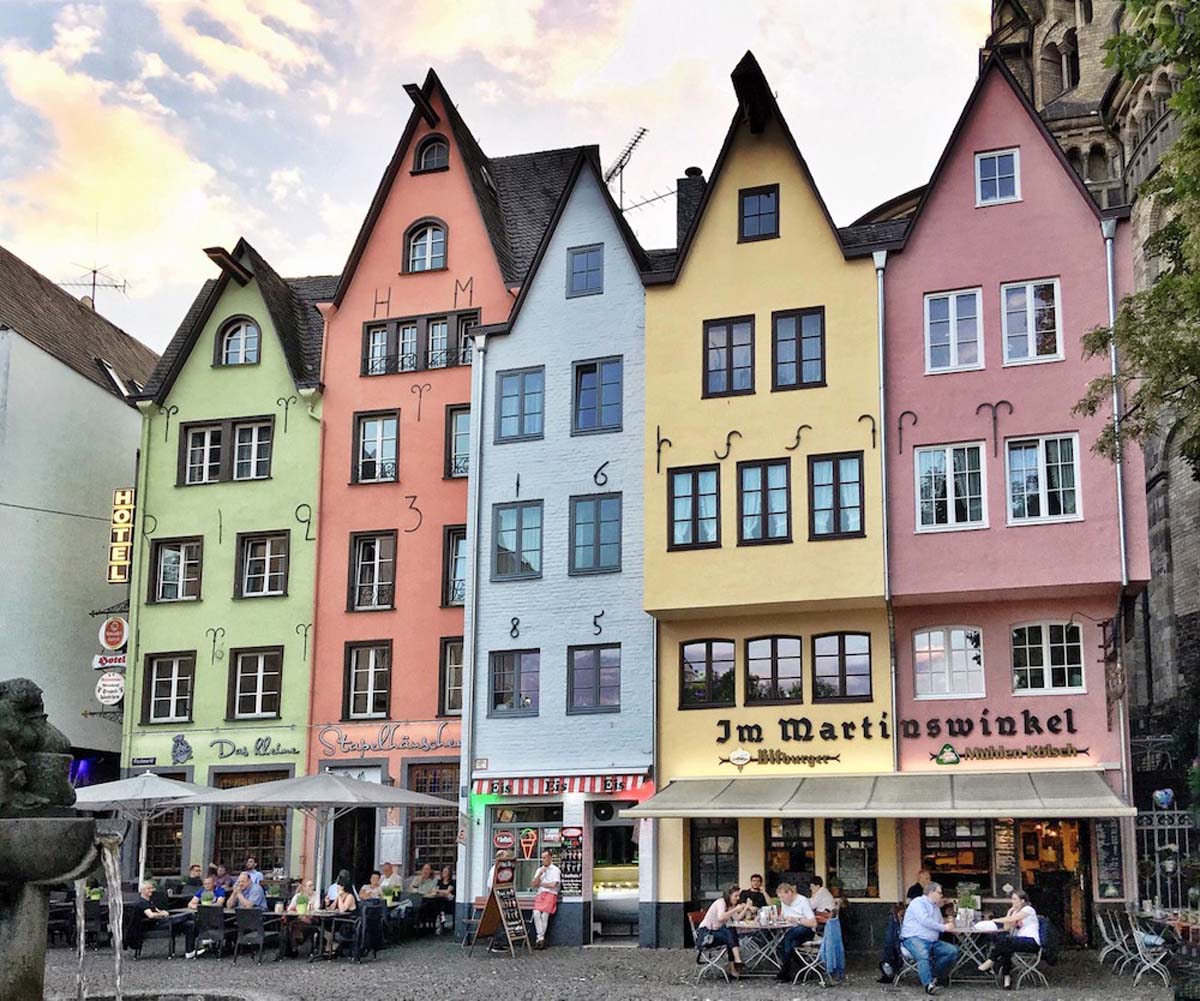 I initially thought Cologne was a city break destination reserved for stag-dos. I hadn't heard of anyone having an exciting or romantic city break to Cologne but when I arrived I realised it was such an underrated city!
Cologne is a small city so you won't need more than a weekend but you can pack two or three days with sight-seeing around the Old Town, admiring the gothic architecture, enjoying the parks and, of course, enjoying the beer at a traditional beer hall!
One of my favourite things to do was to go up KölnTriangle skyscraper just before sunset. The views are beautiful as the sun sets behind the cathedral and you can see all the city's famous landmarks.
6. Faro, Portugal
Faro might not be your first choice for a city break but if you'd like to squeeze in some beach time during your weekend away then Faro is a great option – especially because flights are so cheap!
Explore the city, which is pretty and laid back, with some great places to eat in the city's squares. But the real highlight of your trip will be a few trips to the nearby beaches. There are lots of beaches to choose from so I'd recommend hiring a car to explore the nearby coastline.
My favourite beach area is Albufeira – it's a 40 minute drive from Faro but it's well worth it!
7. Glasgow, UK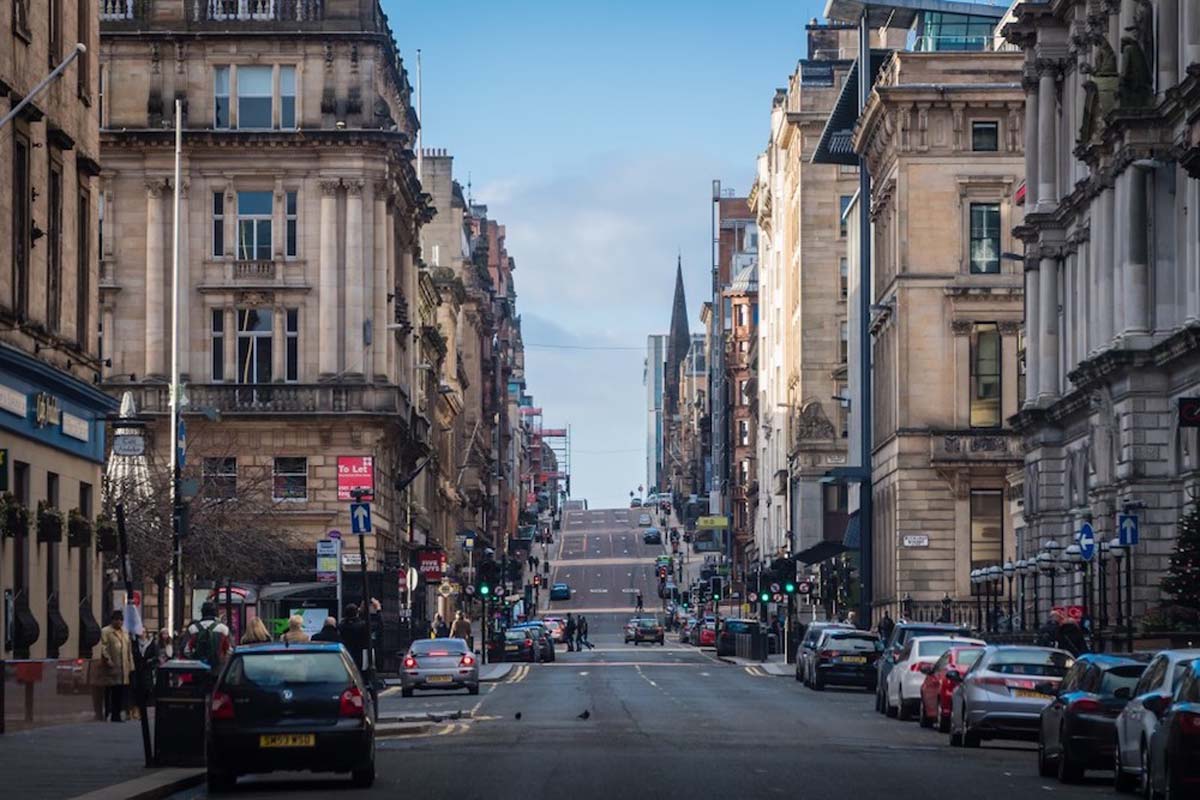 I couldn't miss a UK city off the list and I think Glasgow has got to be the UK's most underrated city. People seem to be genuinely shocked when I tell them Glasgow is one of my favourite places in the UK and, even after four visits, I long to go back.
My favourite thing about Glasgow is undoubtedly the foodie scene in the city. The trendy area of Finnieston is the place to be for good grub with amazing restaurants such as Porter and Rye, Crabshakk and The Gannet!
Glasgow has also been voted Curry Capital of Britain for five years in a row so you can't miss out on a good curry. My favourite is Chaakoo Bombay Cafe for a stylish and modern Indian restaurant.
8. Herceg Novi, Montenegro
Herceg Novi has made the list because I've just returned from an incredible weekend break there and adored it! I'm technically cheating because Herceg Novi is a town, not a city, but stay with me because it definitely gets extra points for being an underrated weekend break destination.
Most people will get to Herceg Novi by flying into the more popular destination of Dubrovnik in neighbouring country Croatia. It's simple to take a taxi across the Montenegro/Croatia border and Herceg Novi is then just a short drive away.
Montenegro is a beautiful country on the Adriatic Sea. If you like history, culture, nature, medieval towns, gorgeous beaches, hot weather and delicious food then get this rising star on your bucket list!
Take a trip around the Bay of Kotor and explore ancient towns like Perast and Kotor or spend a day sailing to tiny bays to swim in the crystal clear water. And what's more, Montenegro is a very affordable country to visit so you'll tick the 'budget weekend break' box too!
9. Valletta, Malta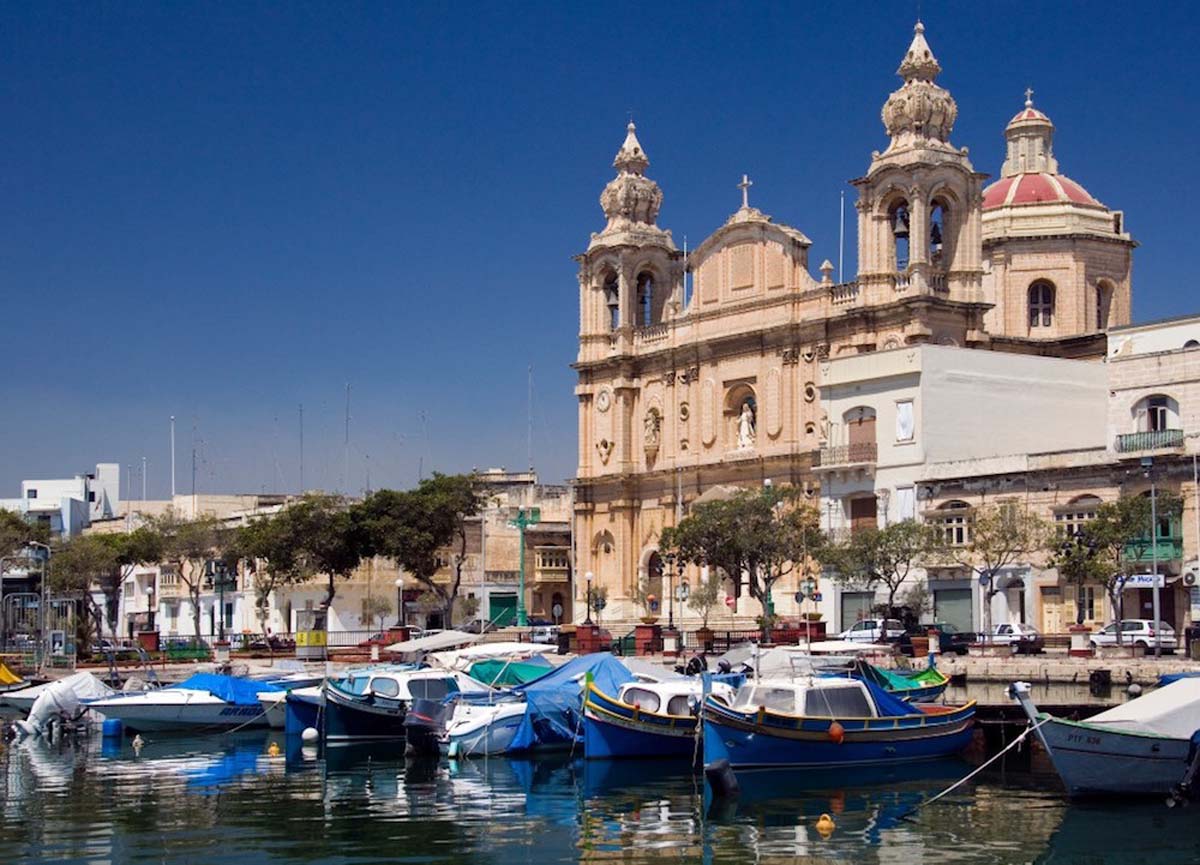 It might be a 3.5 hour flight to Valletta but that doesn't mean it isn't doable with just a weekend – although a long weekend might be preferable!
Malta's capital city, Valletta, is a UNESCO World Heritage Site and was the European Capital of Culture for 2018, so I'm sure this underrated city is about to gain in popularity. The beautifully soft, limestone brick gives the city a warm glow and you may even recognise some landmarks as the city was used as a filming location for Game of Thrones!
Valletta is surrounded by the sea so you'll always be able to find a pretty spot for a cool drink overlooking those gorgeous, blue waters.
10. Tallinn, Estonia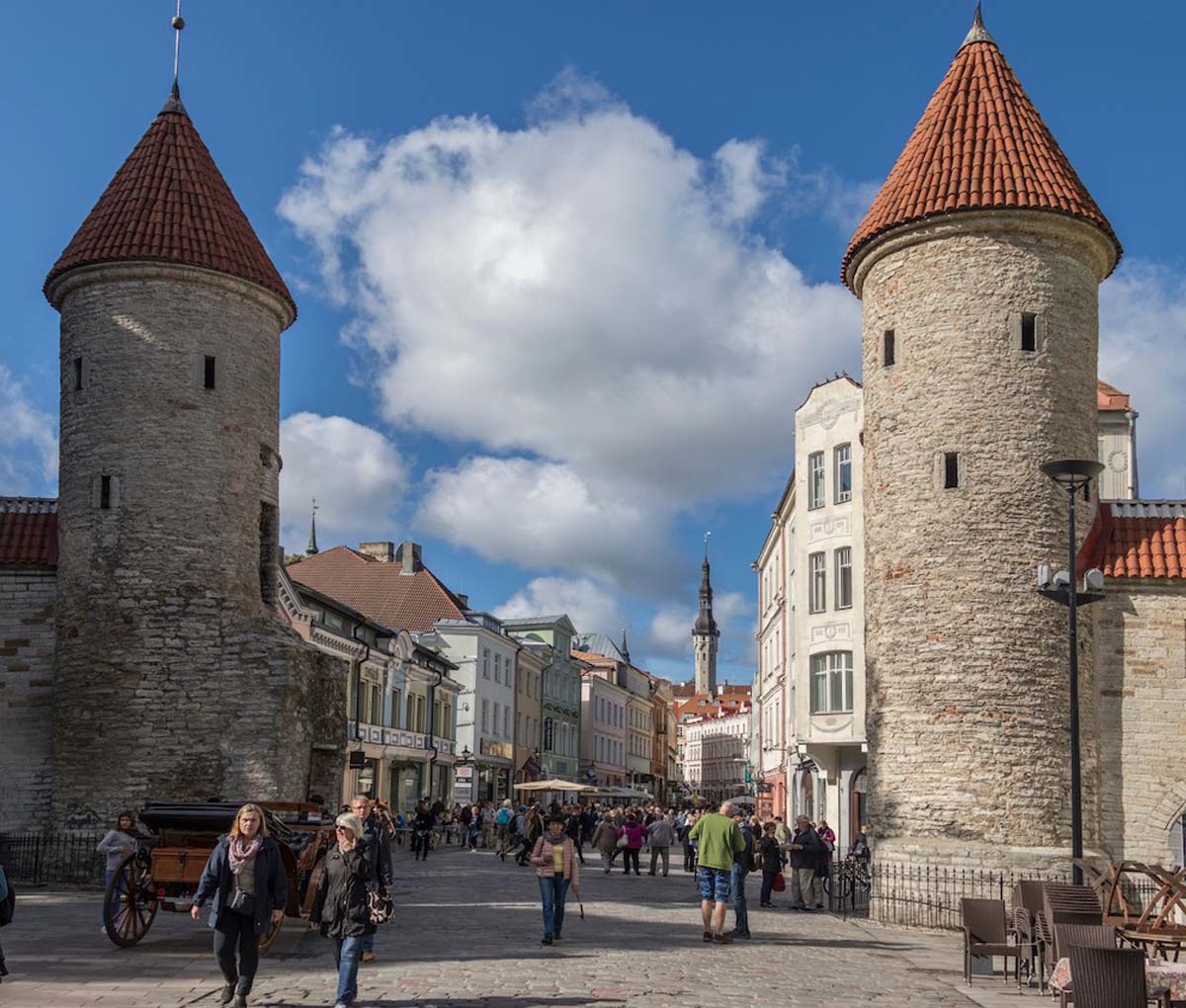 Estonia's capital city is one of those cities that is so charmingly beautiful it might have just stepped out of the pages of a child's fairy tale. A colourful skyline dotted with church spires and towers gives it that gorgeously gothic vibe.
Tallinn's Old Town is the star of the show where you'll find many of the main attractions and a great selection of bars and restaurants. Don't miss a trip to Alexander Nevsky Cathedral which is a bright reminder that Tallinn was part of the Russian Empire.
It may come as a surprise that the city's beach, Pirita Beach, isn't far away and makes a great place for a relaxing afternoon if you're lucky enough to have nice weather!