Travel insurance is a vital part of any trip, and this is also true for students planning a once-in-a-lifetime trip.
If you're a student planning a much-needed escape from your studies – whether backpacking through the Balkans, interrailing around the Swiss Alps, volunteering off the beaten track or earning your way around exotic islands – you'll have lots of exciting things to think about as you organise your trip of a lifetime!
So, the last thing on your mind might be the practicalities of travel insurance. But when you're carrying a backpack with all your worldly goods inside and intend to be away for a long stretch, having the right cover in place should be a vital part of your plans. You'll want the peace of mind of knowing you're protected should there be any mishaps along the way.
What's the difference between student and standard travel insurance?
There are a few things to think about when you're travelling as a student. Most travel insurance policies will cover you for things like accidents, illness, loss or theft of personal belongings, and flight cancellations and delays.
But if your student trip is going to last longer than the average holiday and you'll be trying out some extreme sports along the way (hello white water rafting!), then you may need to look at some additional or specialist cover.
Some companies offer backpacking, interrailing or gap year policies especially for students who may be going off on an extended adventurous trip. Sometimes these policies will have an upper age limit, usually of 35.
Volunteering or working abroad
Whether providing childcare in a developing country's orphanages, helping out on sustainability projects in a rainforest in Peru or feeding pandas at a conservation project in China, volunteering for a great cause abroad is a fantastic thing to do when you're a student. It's a feel-good and do-good experience you'll treasure forever.
Maybe you're planning on working your way through your travels, taking on temporary jobs to help cover the cost of your adventures. Whatever the case, be aware that not all companies will insure you to work abroad, so check terms and conditions carefully.
Admiral's travel policies will cover you as long as you're not doing manual work so, if you're unsure whether you're covered or not, call our team to double check.
What kind of student travel insurance will I need?
The type of policy you need depends on how long you'll be travelling for. If you're lucky enough to be taking a few months – or even a year – to travel, then you'll need a policy that covers you for the full duration. This is where many gap year insurance policies are useful, as they cover you for extended periods.
Unlike many single trip policies that cover you for up to 31 days away, Admiral's single trip policy covers you for a generous 365 days, as long as you don't come back to the UK at all during that period. It could be ideal for long trips you've got planned.
If you're breaking up your travels over the course of a year, or studying abroad as part of your university course and planning to return to the UK after each term, then an annual policy – which allows multiple trips abroad – could be right for you.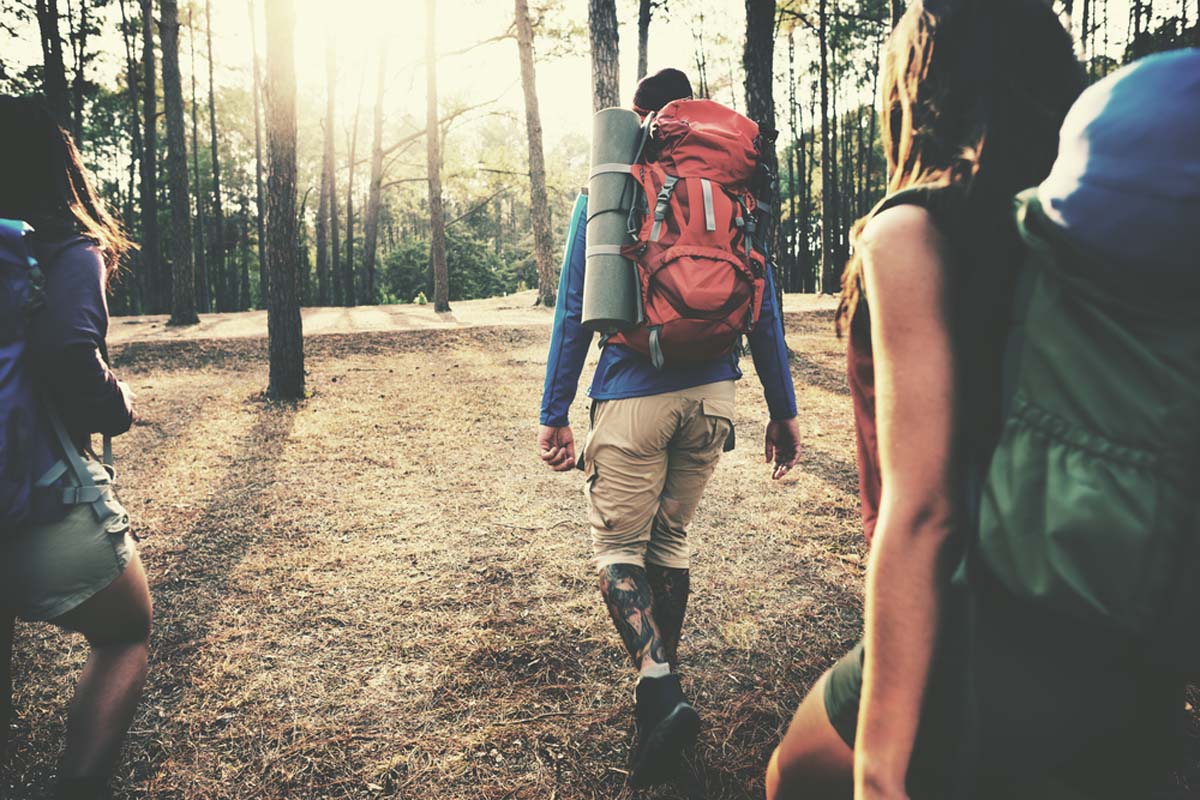 Which countries will my student travel insurance cover?
Naturally, your insurance needs to cover you for all the countries you're going to be staying in, as well as every stop you make on the way (even if you're only passing through the country on an interrailing trip).
If you're heading to Europe, a European travel policy should meet your needs, but do check exactly which countries it covers. We widen the net to include countries such as Egypt, Morocco, Tunisia and Turkey.
If your student travels are taking you further afield, to America, Australia or the Caribbean for instance, then you'll need to look at a worldwide insurance policy instead. We offer two options – Worldwide or Worldwide excluding USA, Canada and the Caribbean.
Student skiing and adventure holidays
So, sitting on a beach and contemplating life just isn't your idea of fun? We understand. If you intend to immerse yourself in new experiences and activities on your travels, make sure you check the small print in your travel insurance policy first.
Whilst our standard travel insurance covers you for active pursuits such as sail-boarding and surfing, anything riskier like diving with sharks or canyon swinging (yes, it's a thing!) will require a 'hazardous activity' upgrade to your policy.
Likewise if you're hitting the slopes for fun or working a ski season, you'll need winter sports insurance to cover your ski equipment and activities from skiing to snowmobiling.
Accidents and illness can happen, of course, so remember to apply for a European Health Insurance Card (EHIC) before you go away. This is definitely not a substitute for travel insurance, though. The card entitles you to emergency care but treatment may not be free, and the card won't cover extra costs such as those of getting you back to the UK in a medical emergency.
What about gadget insurance?
If we know students, you won't be parted from your tech on your travels – how else will you Skype your long-suffering parents or Instagram your latest location? But accidents happen and expensive gadgets can get lost or stolen, so check that your policy covers things such as smartphones, cameras or tablets.
If the value of your tech adds up to more than the personal belongings cover in your travel insurance, you can add on gadget cover. Admiral's gadget insurance pays up to £1,000 for any three gadgets that are lost, stolen or damaged in one trip. You won't be left twiddling your (tech-less) thumbs for long!
Wherever your student travels take you, have fun and stay safe. If you need more advice, call us on 0333 234 9913 or compare student travel insurance online.