Winter sun holidays are my absolute favourite kind. I'm not much of a cold weather kind of person, so winter sun holidays are often the only thing getting me through these long, dark months.
Escaping the cold British winter for a week or two is the ultimate luxury and you appreciate the sunshine and warmth so much more when you've come from freezing temperatures back home.
And, I don't want to be too smug, but you really do feel like you're winning at life when you're sipping a cocktail on a white sandy beach knowing everyone else is shivering in the rain at home!
When we're lucky enough to get a heatwave like we did this summer, I genuinely feel happy to stay in the UK during those hot summer months, so winter is the perfect time to get your main holiday booked in!
Here are six of my favourite winter sun holiday destinations for every type of trip.
1. Winter sun family holidays: Tenerife
You can't beat Tenerife for a family holiday, especially during the winter months. I've been to Tenerife in December, January and February and it was delightfully warm each time I visited. February is the coldest month with lows of 13°C but highs of 20°C! It doesn't sound that hot on paper but when you've come from the UK, it'll feel amazing.
Tenerife is good for families because the flight time is about 4.5 hours and there's no time difference when you arrive, so you won't need to deal with jet lag.
There's also a huge variety of resorts, whether you're looking for luxury or a bargain break, and loads of activities for kids including Siam Park, one of the world's best waterparks! There are many gorgeous, golden sandy beaches and it's an easy place to hire a car and get out and explore.
Check out Admiral's guide to hiring a car abroad for some top tips on:
Choosing a hire car company

The excess and collision damage waiver

Vehicle checks

Reading the small print
2. Luxury winter sun holidays: The Maldives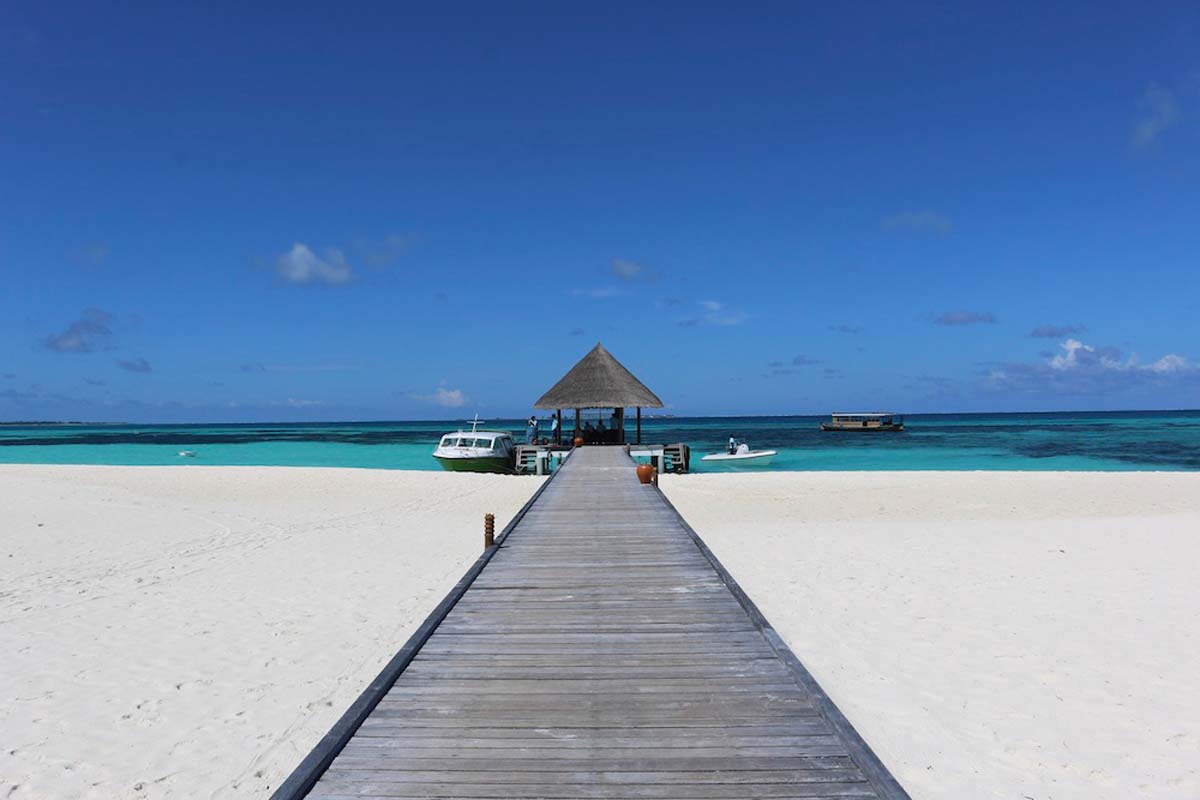 If you want a winter holiday that makes you feel like you've stepped into the pages of a travel magazine, then this is the place for you. The Maldives in the Indian Ocean is the dream destination and is known for its exclusive resorts with overwater villas hovering above emerald green waters.
If you're keen to get into the waters with your flippers and scuba gear, scuba diving is covered as standard with Admiral Travel Insurance.
The Maldives is often thought of as a honeymoon destination but I visited with my son when he was six months old and it was amazing! People were so friendly and the relaxed, safe atmosphere and private villas meant it was perfect for a family holiday.
3. Weekend breaks: Valencia
This one may come as a surprise to you but you can get away to Southern Spain for a weekend break and enjoy beautiful summer temperatures.
Valencia is one of my favourite Spanish cities and in the winter months they see highs of 19°C. My first visit to Valencia was in January and I couldn't believe I was just 2.5 hours from home!
Valencia is known for the incredible City of Arts and Sciences, a futuristic science and culture park, but it's also home to a stunning old town, a beautiful beach and plenty of traditional restaurants to get your fix of delicious Spanish food.
4. Short breaks for winter sun: Dubai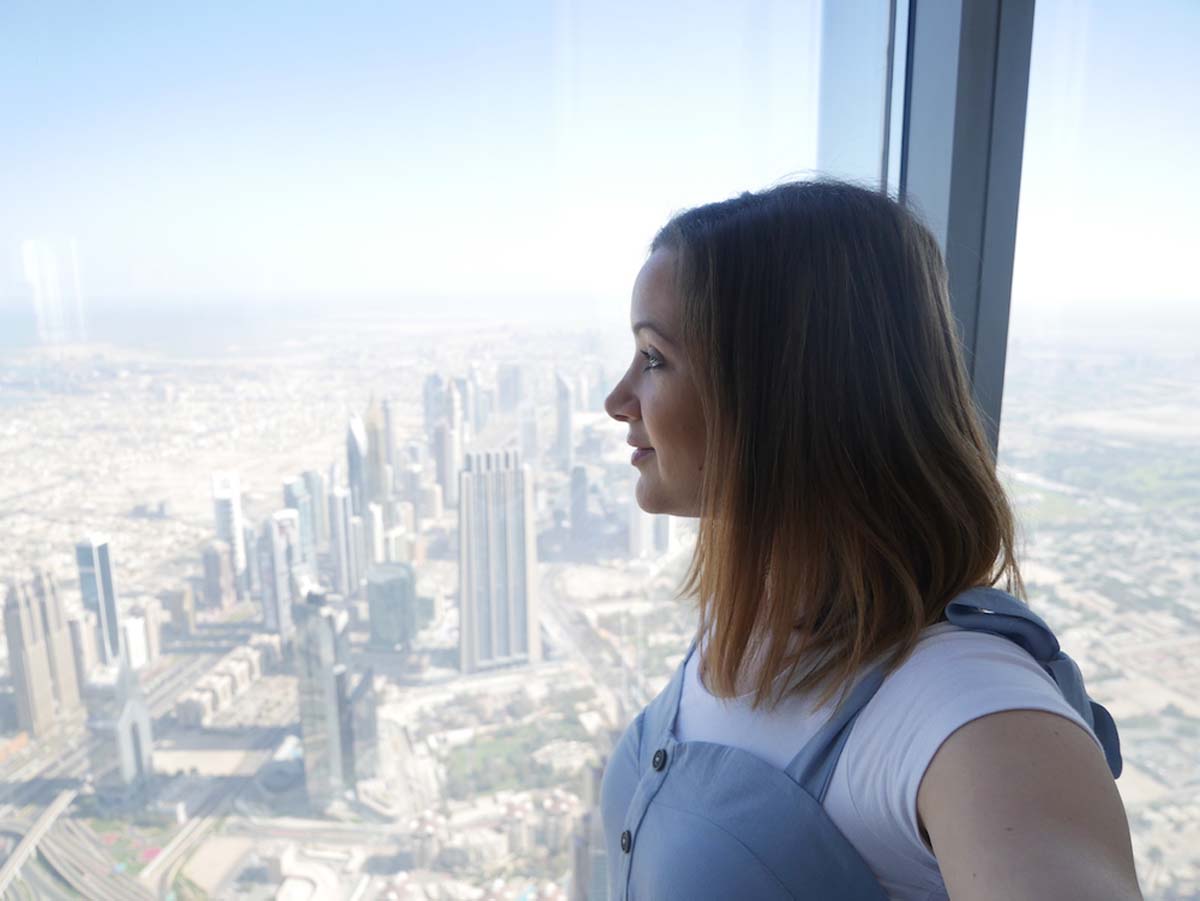 The flight to Dubai is about seven hours, meaning you could easily fly there for a four-day break and get a quick slice of summer weather before jetting home for work. What's more, because there are so many flights to Dubai you'll often find they are very affordable.
The same can't be said once you arrive as Dubai is an expensive place to visit, but with highs of 29°C even in the winter and very little chance of rain, this is one of the best places for a hot winter holiday.
5. All-inclusive winter sun holidays: Barbados
Good weather is almost guaranteed in Barbados during the winter months, so you can enjoy those pristine beaches and clear blue seas. Barbados is a great place to book a beautiful resort and enjoy an all-inclusive winter break where all you need to worry about is whether you'll spend your day by the pool or beach. Decisions, decisions…
6. Adventurous winter sun holidays: Thailand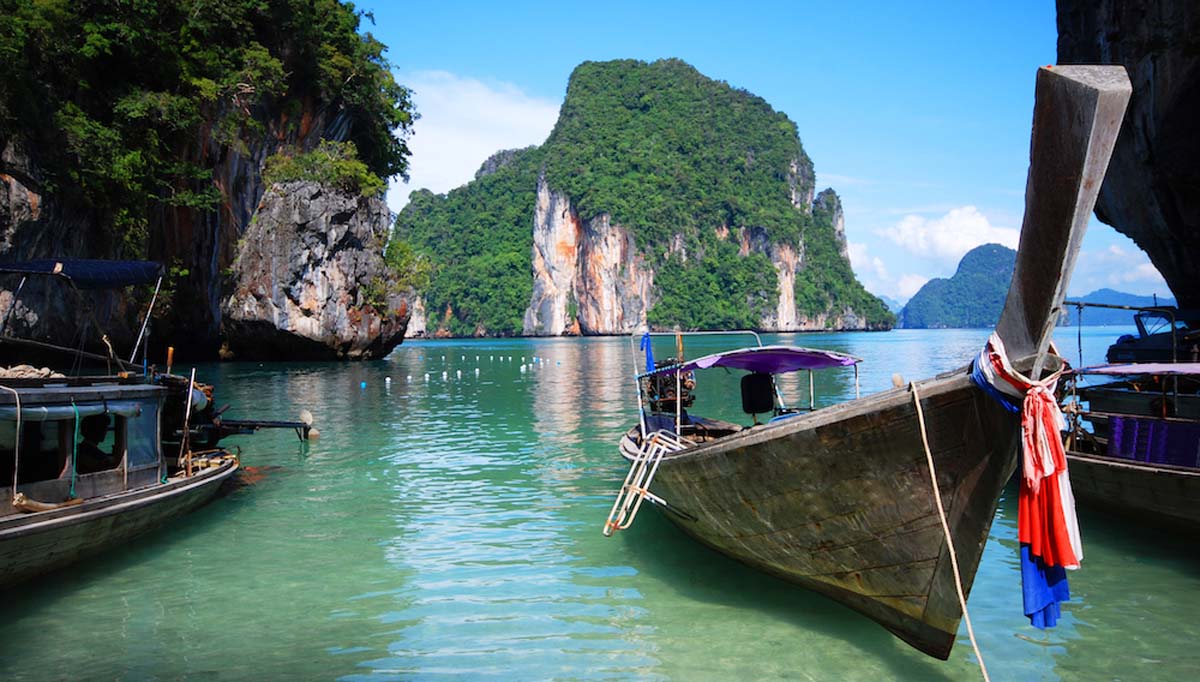 My favourite thing about Thailand is the fact you can have so many different styles of holiday in a two-week trip. Fly into Bangkok and enjoy an exciting city break in a sleek and vibrant city.
Then head up to Chiang Mai to soak up the unique culture and explore the incredible temples and go hiking through the jungle to visit remote hill tribes. Hiking up to a dizzying 4000m altitude is covered as standard with any Admiral Travel Insurance policy.
Then hop on a plane and fly to the south for a relaxing beach break. Thailand has it all and is a great place to visit during our winter months as November to early April are the coolest, dryer months in Thailand
I'm the founder of The Travel Hack, one of the UK's leading travel blogs focusing on travel tips and hacks to make your travels as easy and affordable as possible. I began blogging in 2009 during a two year backpacking trip through Asia and Australia when I lived and travelled in an old VW campervan. I studied journalism when I returned home, but quickly realised traditional media wasn't for me. I now live in Wales and have two little boys, so I also blog about family travel and my weekend adventures around Wales.