Do you ever get that mid-August panic? You know, the 'I need to book a last-minute summer holiday before winter is upon us for eternity' type of panic?
Every year, I have a freak-out as autumn approaches, and whispers of a new school year reach my ears. It's not that I haven't made the most of my summer, it's just this is the last chance for a summer holiday for a whole year! The thought fills me with dread, and motivation to start booking something ASAP.
But the thing is, it's not always straightforward to book a last-minute summer holiday. The days of easily finding a super cheap late holiday are long gone because flights are now more expensive when booked last-minute. There was a time when you could pick up a flight departing in two or three days for pennies but nowadays it's usually much more expensive.
The information out there can be confusing, and it's not always easy to tell whether you're getting a good deal, or if your destination will really be all that summery!
So, to help you extend your summer this year, and to help alleviate that mid-September panic, I'm sharing my top tips to book a last-minute summer holiday. Happy booking!
Go mid-week
Sure, summer is the one of the major peak travel times of the year – that's unavoidable – but within the summer season, there are off-peak times and that's usually mid-week. Most people like to depart for their holiday on a Saturday but if you leave on a Monday, Tuesday or Wednesday you'll usually get a much better deal!
Search 'Everywhere'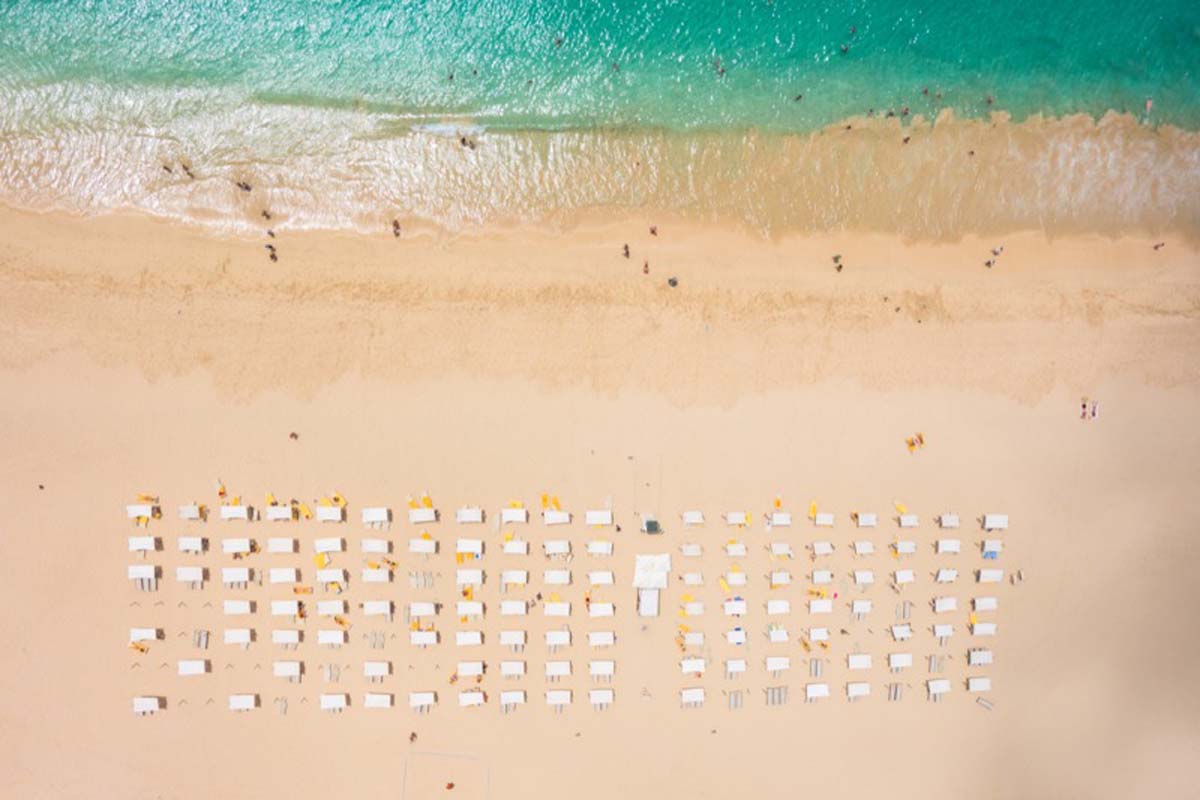 The more flexible you can be with both dates and destination – the better the deal you'll find.
One of my favourite ways of sourcing cheap flights is to use a flight comparison booking tool like Skyscanner or Kayak and search for flights to 'Everywhere' rather than to a specific destination. Select a whole month instead of specific travel dates to see where will be cheapest. You'll often find some unknown destinations will pop up and that's part of the fun.
You may find a great deal to a destination you'd never considered visiting or you might discover that flights to your dream holiday destination are actually much cheaper than you'd thought!
Sign up for deals
Don't go looking for deals – let the deals come to you! Travelzoo is a great example of a service that sends deals directly to you, with a list of the best travel deals of the week – many of which are amazingly good value.
There are plenty of other services like this such as Secret Escapes, which is great for luxurious holidays, and Jack's Flight Club, which is a good one to alert you to bargain flights.
Try a surprise hotel
It may be true that last-minute flights are more expensive but it's a different story for hotels. If hotels haven't filled their rooms for the night, they'll often sell them cheaply via other websites or apps like HotelTonight, One Night or Hotwire. Doing this means their rooms aren't sitting empty but you get a great deal.
One Night will only allow you to book on the day, and the others give you better deals the later you leave it, but you can book further in advance. Sometimes you can score amazing hotels for incredible prices...but you have to be willing to take the risk!
Get a package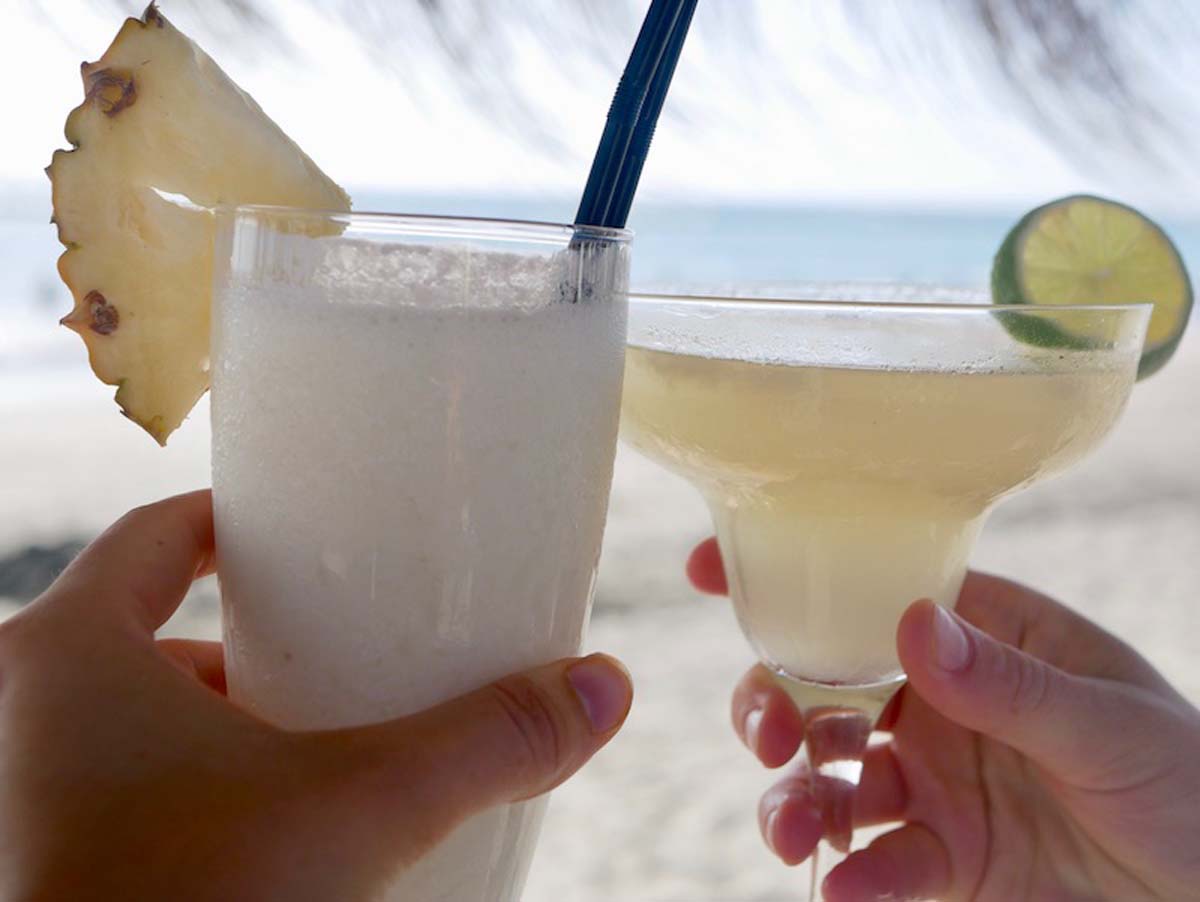 If you don't fancy researching and booking every part of your last-minute summer holiday separately, look for a package deal. All you have to do is show up at the airport, and the rest is taken care of.
There's a myth that doing all the research and booking everything yourself is cheaper. This isn't usually the case with package holidays, which are often better value than you can find yourself. Package holidays often include things like transfers and meals too.
Sites like Expedia, Ice Lolly and Holiday Pirates are great for finding the best deals on the market, but there are other places worth looking, too. Travel agencies like Virgin Holidays and Kuoni are great for luxury and some airlines offer last-minute package holiday options these days, too.
Do your research
Package deals can be great – but they can also be a disaster if you haven't done your research. The main thing you need to research is the hotel because package holidays are often so affordable because the hotel is…less than desirable!
TripAdvisor is my go-to place for reviews, but remember to take every review with a pinch of salt and look at the bigger picture rather than individual comments.
Check the location of the hotel but don't be put off if it seems a long way from the city, beaches or other attractions. Check if there's public transport or a shuttle service that runs regularly.
Look out for hidden extras to see if transfers are included and which meals are provided.
Ask for a better deal
If you find a good deal online, try calling a travel agent and ask them if they can beat the price.
Same goes with tour operators – often, if you can show them a quote (make sure it's date and time stamped to prove it's a current price), they'll price match.
Alternatively, they might be able to throw in some extras that you wouldn't be able to negotiate yourself, like room upgrades, breakfast, a bottle of wine on arrival or resort credit. It's always worth asking!