Easter can be a brilliant option for families seeking a well-earned break. Two weeks off school and warmer (if not always dry) weather means that there are countless possibilities when looking for fun and relaxing ways to enjoy time off with the family.
Planning a holiday or just some quality time with your nearest and dearest? We've rounded up some ideas to help you make the most of Easter with the people you love.
Home or abroad?
Port de Soller, Majorca island
While British weather can be notoriously fickle in spring, other European countries offer more predictable climates. Destinations like Spain's Balearic Islands and the Algarve in Portugal regularly average at 17 degrees celsius around Easter.
With seven to eight hours of sunshine per day, you and the kids will have ample time to soak up the rays and top up on Vitamin D before back-to-school rolls around.
If you'd rather keep it UK-based, the British Isles offer plenty of options for Easter breaks. April can be an ideal time to discover the south west of England – exploring the Jurassic Coast in Dorset or making the most of sunny spells on Britain's best beaches in Cornwall both make for memorable holidays with the kids.
Those who prefer wild mountains and woodland may prefer camping in Wales' Brecon Beacons or the New Forest, while big city fun can be found in London – watching the changing of the guard at Buckingham Palace, visiting dinosaurs the National History Museum and viewing a free open-air performance of The Passion of Jesus in Trafalgar Square are all perfect Easter activities for families.
Easter days out in the UK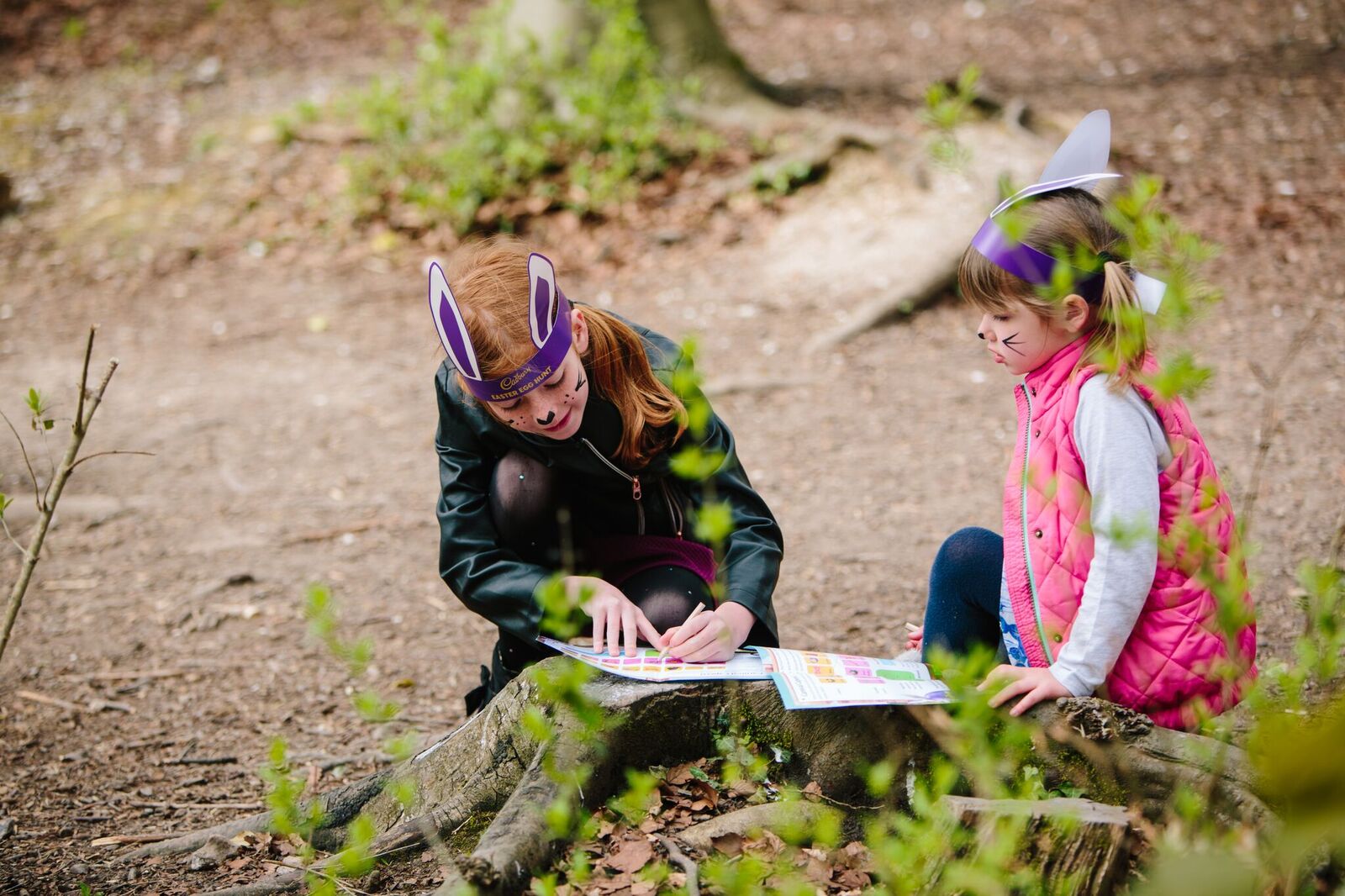 Even if you don't have the spare cash to splurge on a week away, there are lots of possibilities for families who want to make the most of Easter with a day out or two.
The National Trust offers spring gardens, historic houses and nature trails aplenty, with amazing cultural locations situated across the country. Members gain free access to over 500 attractions, and this year the a href="https://www.nationaltrust.org.uk/features/join-the-cadbury-easter-egg-hunts">Cadbury's Easter Egg hunt will make National Trust properties even more enticing for little ones – who doesn't love running around outside looking for chocolate eggs?
Farm visits are another wholesome activity that the whole family can enjoy while celebrating spring's arrival. Look out for activity farms where children can spot newborn lambs, handle chicks and feed baby animals. Adventure barns and tractor rides are another draw to farmyard excursions for energetic kids, while buying some local produce from the farm shop will make your Easter feasts extra special.
Some sweet bargains can be found on Easter activities via deals websites such as Groupon and Wowcher. From paintballing and go-karting to historic train journeys and animal experiences, these websites can be a great way to come up with affordable ways to entertain the family.
Rather than browsing through every daily deal site under the sun, save time by using DealZippy, which collects UK deals from around the web and shows them all in one place.
Rainy day activities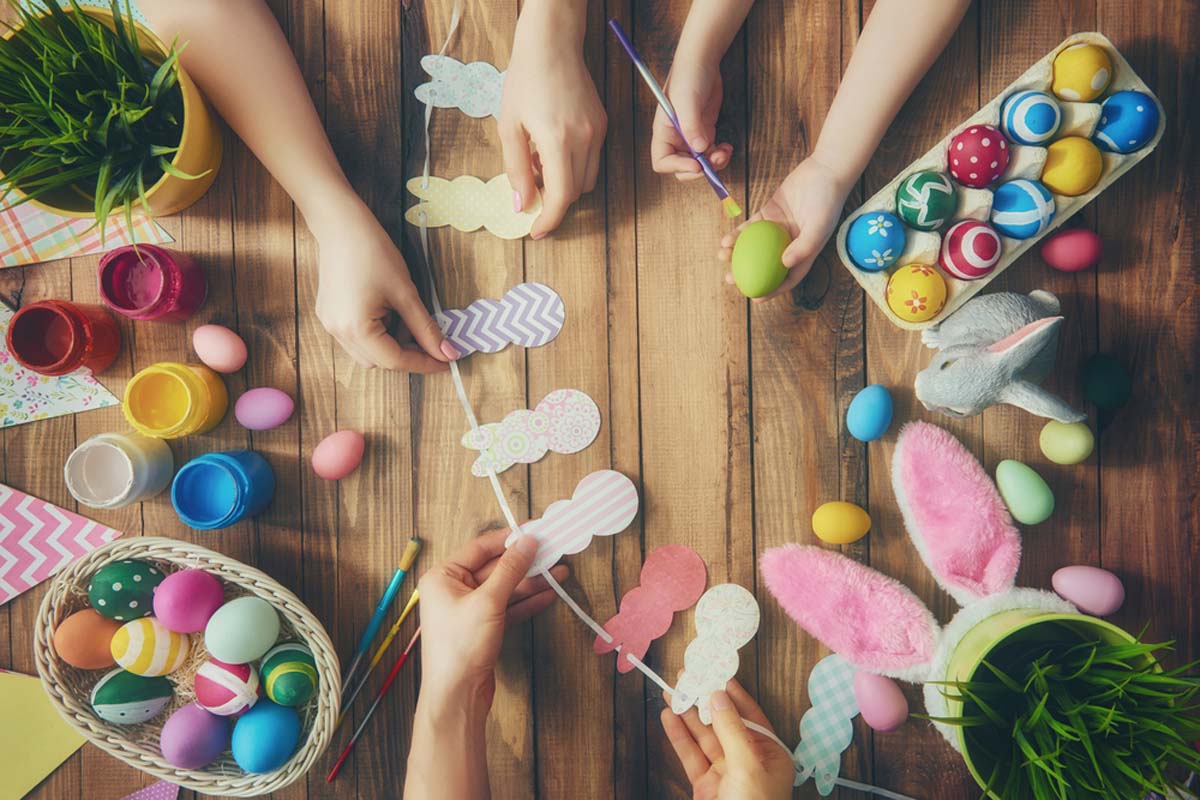 Nothing puts a dampener on school holiday excitement quite like wet weather. If your outdoor plans end up being scuppered by April showers, having a back-up plan will ensure that you and the kids don't go stir crazy from staying indoors all day.
Setting children a creative challenge can be a surefire way to keep them occupied for a few hours. LEGO building competitions, junior bake offs, scavenger hunts and stop motion movie-making are just a few ideas for parents looking for indoor inspiration over the Easter break.
Of course, a bit of rain doesn't have to stop you from enjoying the great outdoors. Nature loving families might like to don their wellies and umbrellas for an animal spotting extravaganza – all kinds of creatures emerge from their hidden homes in spring, from colourful garden birds to frogs and newts. Grab some binoculars and enjoy the seasonal safari!
Planning essentials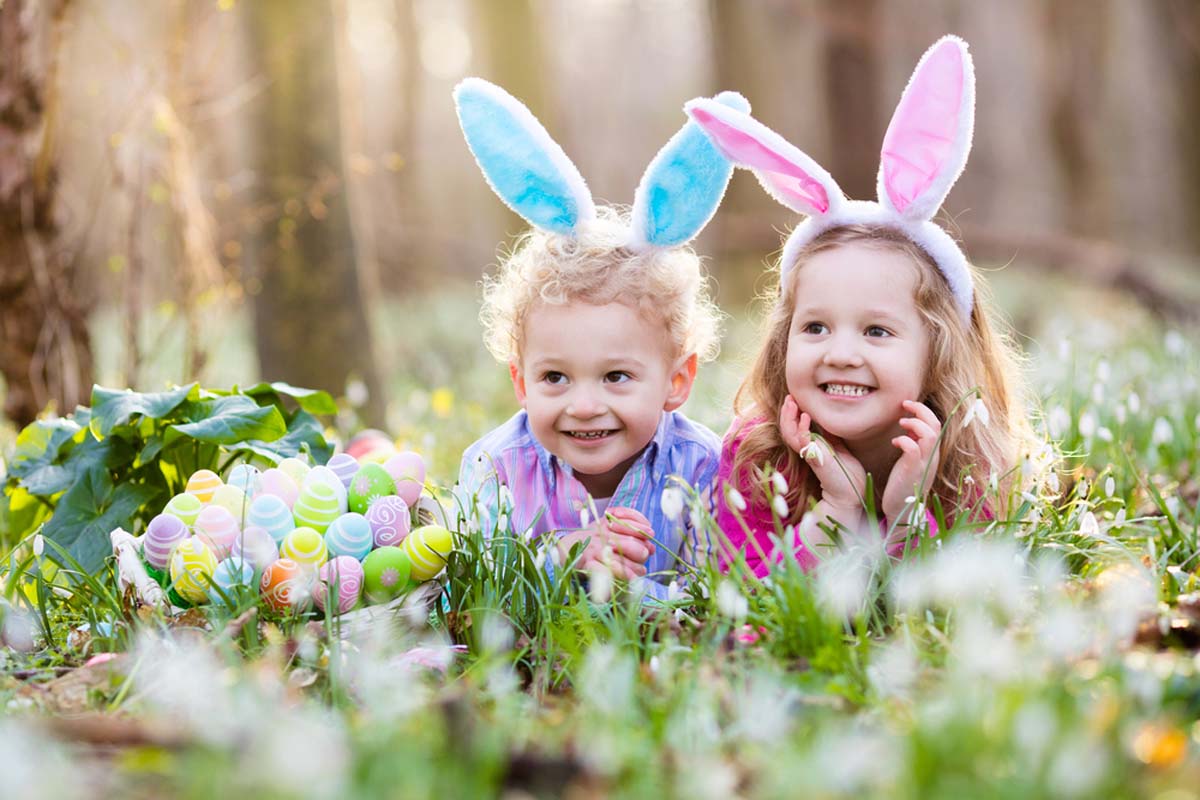 While it's easy to get carried away by the idea of a sunny Easter holiday or quality time with the kids, a perfect family break can easily be ruined without the right precautions in place.
If you're planning on going abroad, make sure you and your family have an appropriate travel insurance policy in place. Even in Europe where you're entitled to affordable healthcare via an GHIC, buying insurance before you go is important: the EHIC doesn't cover things such as lost luggage, holiday cancellations or emergency flights home.
Many families worry about leaving their homes for an extended period when on holiday, so having a comprehensive home insurance policy can also bring peace of mind. Make sure your policy includes cover for the contents of your home, as well as repairing or replacing items in the event of a fire or flood. If you have items in your home worth more than £1,000, it's worth taking out personal possessions cover to insure these.