I love nothing more than sampling different cuisines around the world and eating meals that are completely different to anything I'd have at home.
I love to try all the different flavours, but I also love discovering restaurants with personality and charm and an unforgettable atmosphere that I'll still talk about for years to come.
My partner and I often reminisce about the meals we've had while travelling – much more so than the activities we did or the sights we saw! We've had the best brunches in Australia, the juiciest prawns in Portugal, the softest steak in Japan and the tastiest curries in Thailand.
We remember sipping wine at a cave bar in Menorca, having breakfast on a private island in the Maldives or taking a BBQ to the beach in France and cooking a freshly caught fish.
Whether I'm dining at a roadside shack in Cambodia, a cliffside restaurant overlooking the sea in Spain, a stylish little coffee shop in Italy or a modern food hall in Norway, I LOVE eating out when I travel!
Food, and the environment you eat it in, is a huge part of a holiday and I think it's just as important to research the best restaurants in your destination as it is to find the best activities!
Today I'd like to share my tips and tricks for finding the best food and drink while you travel. No matter where you go in the world, there will always be fabulous restaurants and awful restaurants so it's worth taking the time to discover the best.
1. Ask the staff at your hotel – but not the concierge
OK, if you're looking for somewhere fancy, and probably somewhere touristy, then it's great to ask your hotel concierge for some recommendations on where to eat and drink.
But if you're looking for somewhere authentic or off the beaten path then I recommend asking the other people who work in your hotel. Ask your chambermaid or the staff serving breakfast. Ask the receptionist and the person serving drinks behind the bar. Be sure to ask them where they like to eat and drink to be sure they don't just share some generic restaurants they'd send all the tourists to.
It's a good idea to ask any local person you can find for their recommendations but it's usually a bit awkward to approach a stranger in the street so your hotel staff are a great option!
Travel Hack Tip: If there's a language barrier, use a translation app on your phone and talk or type to each other through that.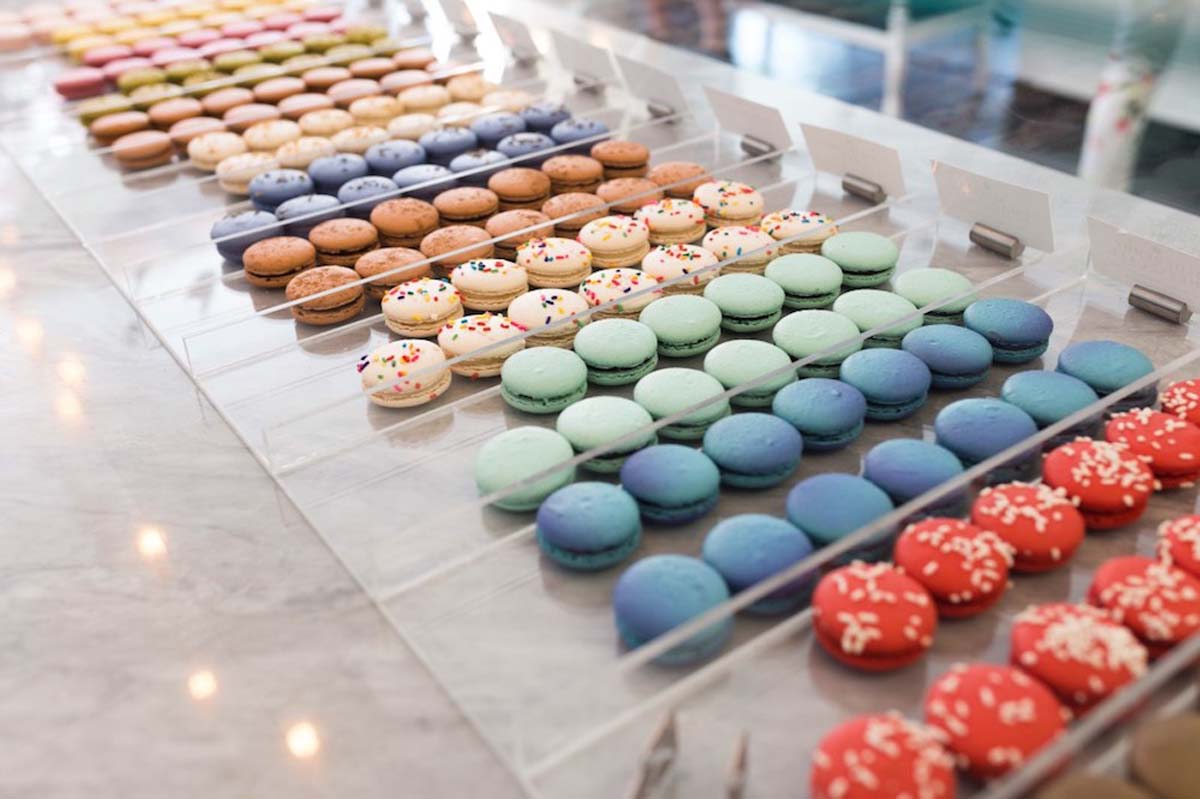 2. Use Spotted by Locals
Another great way to get recommendations from local people (particularly if it's proving difficult to chat to any locals) is to use an app called Spotted by Locals. I wouldn't normally recommend a paid app (it's $3.99 per city guide) but this one is brilliant and can simplify your whole trip.
They have guides to 76 cities and the food and drink recommendations are always spot on. You'll find lots of local gems with honest reviews and tips on what to order. All the guides are written and updated by local people, so you know you're getting a knowledgeable guide!
3. Use TripAdvisor
This might be an obvious one but never dismiss TripAdvisor as one of the best sources of information when it comes to places to eat and drink on your holiday. The best thing about TripAdvisor is that the app will pop up with recommendations when something of interest is nearby.
Travel Hack Tip: The most popular places on TripAdvisor are popular for a reason! I sometimes ignore them, thinking they'll be crowded and touristy, but some places are so special they're worth the crowds.
4. Go where the queues are long
This tip particularly applies to street food stalls and markets. If you can see a stall has a long queue, then you know the food is worth waiting for!
It's also reassuring to know the food will be cooked fresh, rather than sitting there for hours waiting for someone to buy it.
5. Never go searching for a restaurant when you're hungry
You won't always be organised and know exactly where you want to eat and it's often an adventure to go for a walk in search of dinner.
But don't, under any circumstances, leave it so late that you're starving and will eat anything! You'll start to get hangry, possibly start bickering with the people you're with and end up settling for the first restaurant you find.
6. Use Google reviews
If you're using Google Maps for directions it's often handy to zoom in on restaurants highlighted on the map and read the reviews.
You'll also see lots of photos on Google reviews, which I find to be the handiest part – the photos taken by normal people are usually much more truthful than the perfect website photos!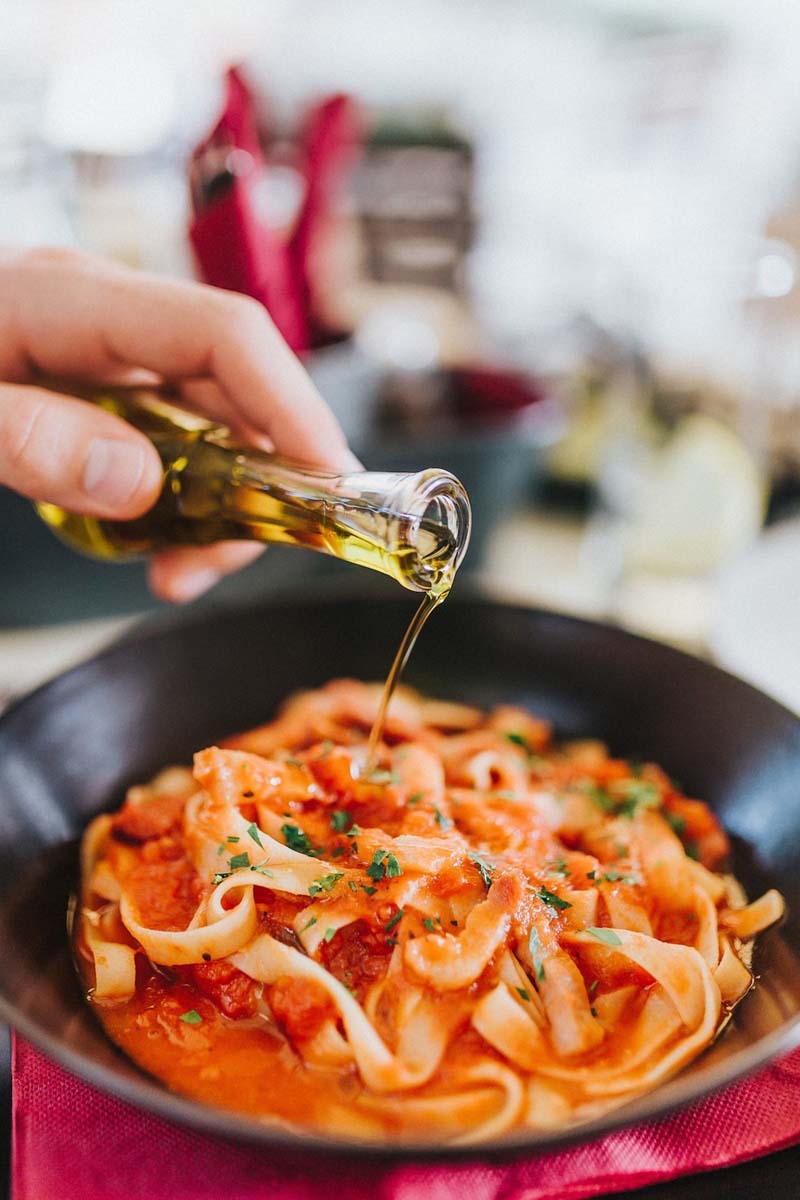 7. Use Instagram
Talking of user-generated photos, Instagram is also a great place to find somewhere to eat and drink while you're travelling because you can see photos of so many people's meals!
If you know where you want to go then search for specific locations to see all the photos taken in that place. If you haven't found a restaurant yet, search for the location hashtag and you're bound to stumble across a nice food pic eventually.
8. Ask a local influencer
Local bloggers and influencers are usually invited to all the latest openings for bars, restaurants, cafes and hotels so it's definitely worth checking in with them to see where they recommend.
The best thing about local bloggers and influencers is their recommendations will be current and you won't get an outdated suggestion.
9. Take a food tour
This is my favourite tip to find great places to eat and drink while you're on holiday – take a food tour when you first arrive!
Food tours are increasing in popularity so you'll find them in cities all around the world. It's like a regular walking tour where you'll learn more about the destination, the people and the history, while also visiting some of the best restaurants and bars.
You usually stop at five to 10 places and have a little sample of food and drink in each. A knowledgeable local guide will show you around and will undoubtedly have lots of great suggestions about where and what to eat for the remainder of your trip.
10. Take a free walking tour
You'll find free walking tours in many destinations and they're a great way to get acquainted with a new city. (It's how I suggest you start a three-day itinerary in Marrakech.)
But the best thing about free walking tours is that they're run by locals, so you'll have the opportunity to chat to your guide after the tour and ask them for their local recommendations on where to eat and drink!
Of course, these tours aren't really free and you're expected to tip your guide, which means they're often extra helpful because their pay depends on it!
11. Visit the local markets and cook for yourself
If you're staying somewhere with self-catering facilities then make the most of them and cook up some fresh, local produce you're picked up from a food market.
This is a great way to try local food and drink if you're travelling on a budget as you can sample the local cuisine without forking out for restaurant prices. It's also a good option if you're travelling with young children who aren't always the best companions in small, atmospheric restaurants!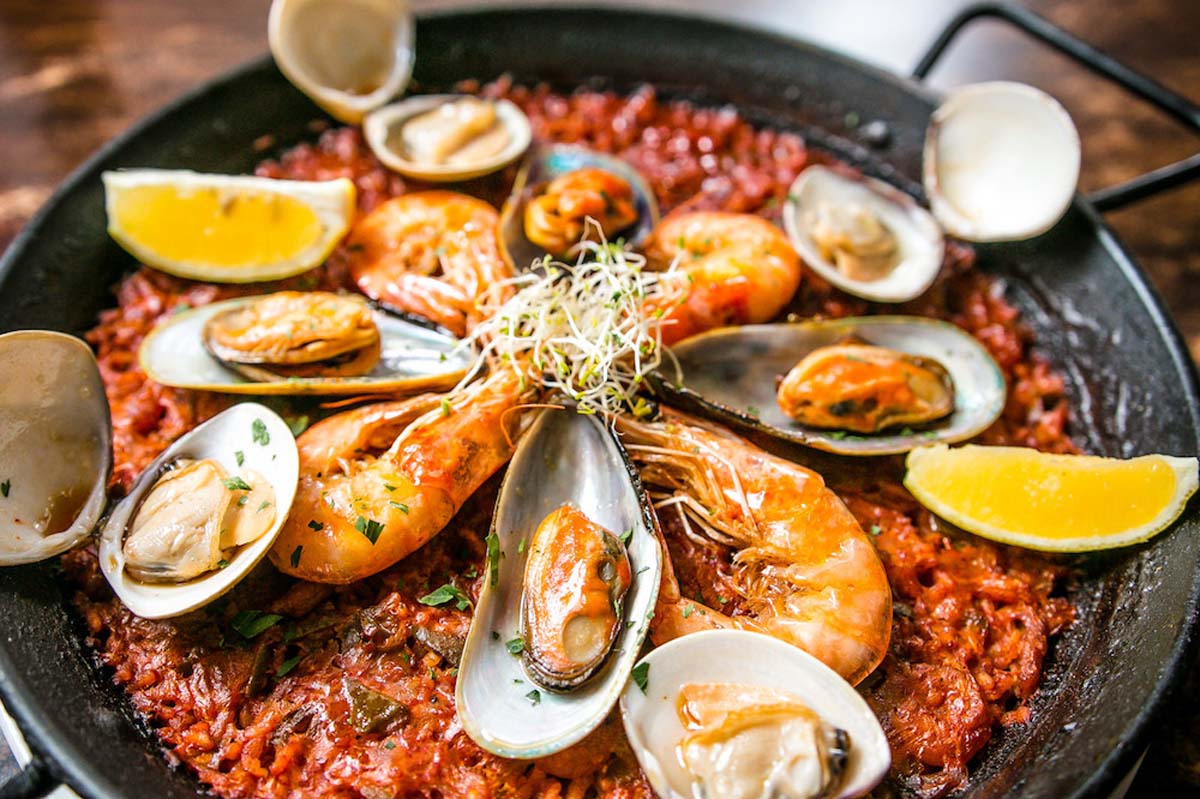 12. Trust your instincts
You may find a restaurant with fantastic reviews but, when you arrive, it just doesn't feel right. You need to trust your instincts here and don't stay just because everyone on TripAdvisor liked it.
I had this during a recent trip to Marrakech. I'd had more than 10 people tell me that a certain restaurant was the best place in the city, but when we arrived we found the staff to be rude, the menu looked dull and it was totally overpriced. Restaurants can change quickly and sometimes the popularity can ruin them so trust your gut when searching for a dinner spot!