Having your own wheels makes it much easier to get off the usual tourist track and see a different side to a country, a side that only local people may know about. Now we have Google Maps and sat navs, it's so easy to jump into your car and drive off into the sunset…
If you're planning a Europe road trip but you're not sure where you're going yet then keep reading, as I'm sharing five of the best road trips in Europe.
1. The Amalfi Coast, Italy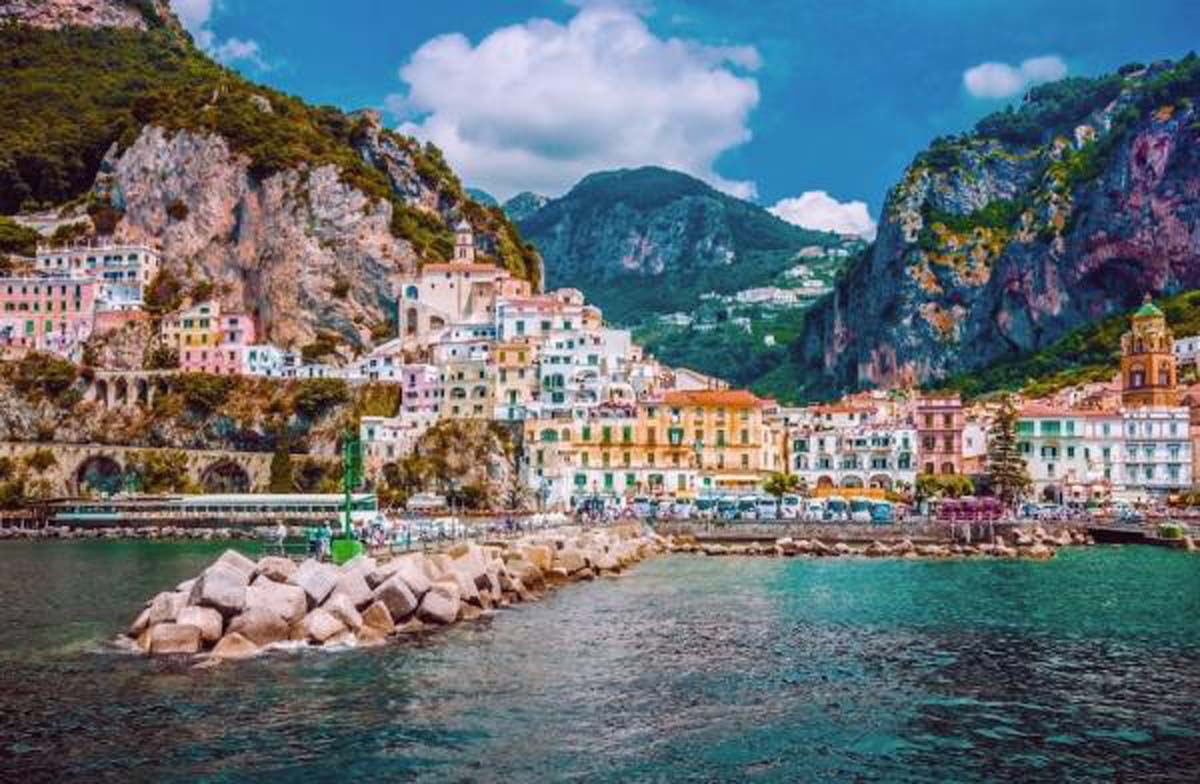 The Amalfi Coast may be having a bit of a moment right now thanks to the hundreds of Instagrammers who flock there to snap their perfect photos. And who can blame them?
With a stunning coastline dotted with pastel coloured buildings that drop dramatically from soaring cliffs down into perfect blue waters, the Amalfi Coast is a photographer's paradise as well as a road tripper's paradise.
Now I'm not going to lie: some of the roads are very narrow and parking can be a nightmare along the Amalfi Coast, but it's worth every hair-raising second of driving in this beautiful part of Italy.
Sorrento is a great place to start an Amalfi Coast road trip thanks to its easy connections to Rome where you'll get budget flights and plenty of car hire options.
Make your way to Positano to see the iconic cliffside village and beautiful beach. Stop at the stunning towns of Amalfi and Ravello and if you love history you won't want to miss a stop in Pompei.
End your road trip by ditching your car and taking a boat over to the island of Capri where you'll finish your epic journey in style.
2. Ring of Kerry, Ireland
I had to include somewhere in Great Britain on the list because we can't forget how many incredible road trips are right on our own doorstep! If you aren't based in Ireland, it's still fairly easy to extend your road trip and take your own car over via the ferry.
The 120 mile drive around the Ring of Kerry is one of Ireland's most popular road trip routes and it shows off some of the most spectacular scenery in Ireland. Not only that but a road trip through Ireland really helps you appreciate Ireland's unique culture and the warmth and generosity of Irish people.
I love visiting the busier places in Ireland such as Dublin or Cork, but getting out into the countryside is something else! Beautiful places to stop during the drive include Killarney town for quaint Irish charm and Killarney National Park for rugged scenery.
Don't miss Skellig Michael, which is a monastery island where scenes from the Star Wars film, Last of the Jedi, were filmed. You'll see the colourful villages of Kenmare and Sneem and you can also visit some magnificent beaches.
3. Trollstigen, Norway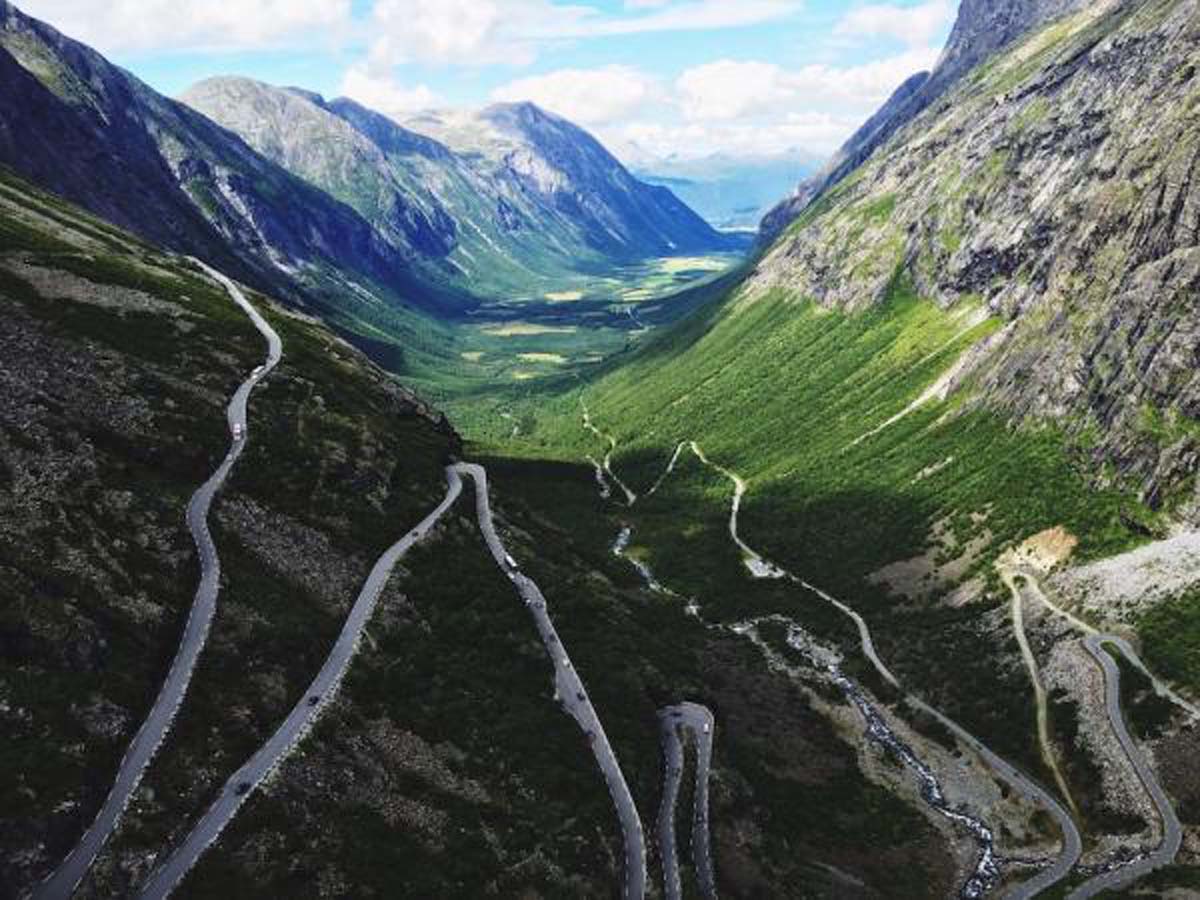 Norway is one of my favourite countries thanks to its magical charm and spectacular natural beauty. It's so dramatic everywhere you look and driving through this epic country is a dream. But beware – it'll take a long time because you'll want to stop and take photos every 20 seconds!
Trollstigen is a Norwegian Scenic Route and the road is usually open from May until October. The twisting road has an incredible 11 hairpin bends that twist and turn up the mountain, so pack some travel sickness tablets if you're prone to motion sickness. You'll pass dramatic waterfalls and plenty of scenic spots to stop and enjoy the views below.
The serpentine road may only be 55km long but it's the kind of road you'll remember for a lifetime!
4. Ring Road, Iceland
This is an incredibly popular road trip route in Europe for a very good reason and that's because every mile is jaw-droppingly beautiful. Not only that but Iceland is also a very easy country to drive in thanks to the wide and well maintained roads.
If you're thinking Iceland must be overrated because SO many people claim it as their favourite country you can think again. Iceland really is that amazing and if you haven't been yet I strongly encourage you to book a trip!
Iceland is magical, peaceful, surreal and otherworldly. The Iceland Ring Road is a great road to follow to see the best of the country, as it connects all the major towns and cities in Iceland. Most people spend about a week to 10 days driving it. 
People often start in Reykjavik and then begin the road trip around the Golden Circle to see waterfalls and geysers before heading south towards the coast to see glistening black beaches.
Head east for glaciers and hidden ice caves and keep your eyes peeled for the northern lights! As you make your way around the country you'll see volcanoes, hot springs, boiling mud pits, more waterfalls and miles and miles of unspoilt landscapes.
It's like being in a very eerie fairytale!
5. Dubrovnik to Pula, Croatia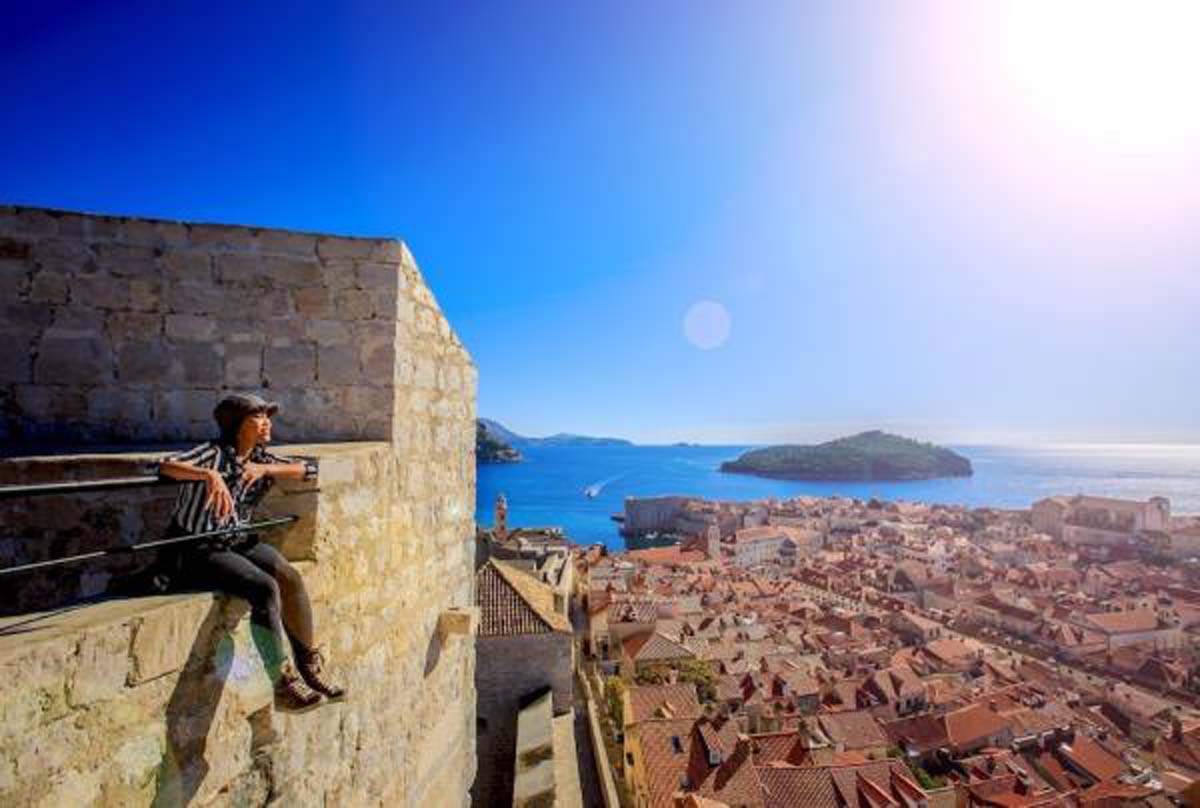 This is a European road trip I've had on my bucket list for years. I visited Dubrovnik in 2014 and I fell in love with the beautiful city which, I'll admit, made me feel like an extra in Game of Thrones.
When I loudly professed by love of Dubrovnik to anyone who would listen they would inevitably reply: "Just wait until you've seen the rest of Croatia…do it by car and road trip along the coast!"
Pick up a hire car in Dubrovnik and drive along the stunning Dalmatian Coast. The first stop could be the island of Brac for a stunning beach break spending a few days discovering hidden coves and pristine beaches.
The next stop is Split for a city and beach break in one before hitting the road again and heading towards Zadar. Then head into Plitvice National Park to see the famous waterfalls and lakes and end your road trip in the beautiful city of Zagreb.
For more beaches to add to your bucket list, check out: 10 incredible beaches for your bucket list.