Here are the best to help simplify the process, avoid 'app overwhelm' and help you make the most of every moment of your holiday.
Before you begin
If you're planning a holiday during the Covid-19 pandemic then I highly recommend signing up for Foreign Travel Advice from the government. While this isn't an app, you can sign up for regular email updates to keep you informed. 
Travel advice has changed regularly over recent months and this could be a huge influence on where and when you go. Make sure you're getting your advice from government websites or reputable travel organisations as a lot of information is misinterpreted and wrongly shared across social media.
Planning and inspiration
Pinterest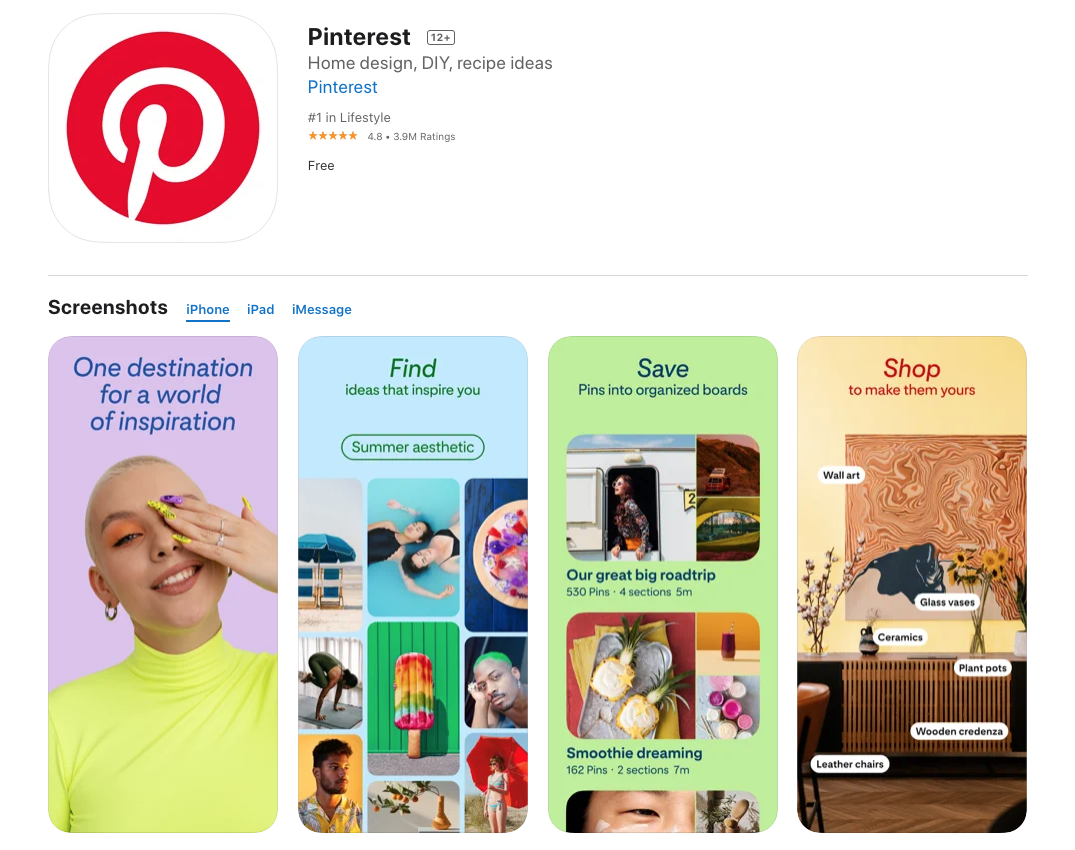 Pinterest is my favourite app for the initial stages of planning your holiday when you're looking for inspiration and ideas. You'll find thousands of pretty pictures and links to online articles giving more detailed guides and ideas.
You can create your own 'boards' where you pin everything you find to keep it in one place. It's the modern equivalent of tearing pages out of a travel brochure and sticking them into a scrapbook!
Instagram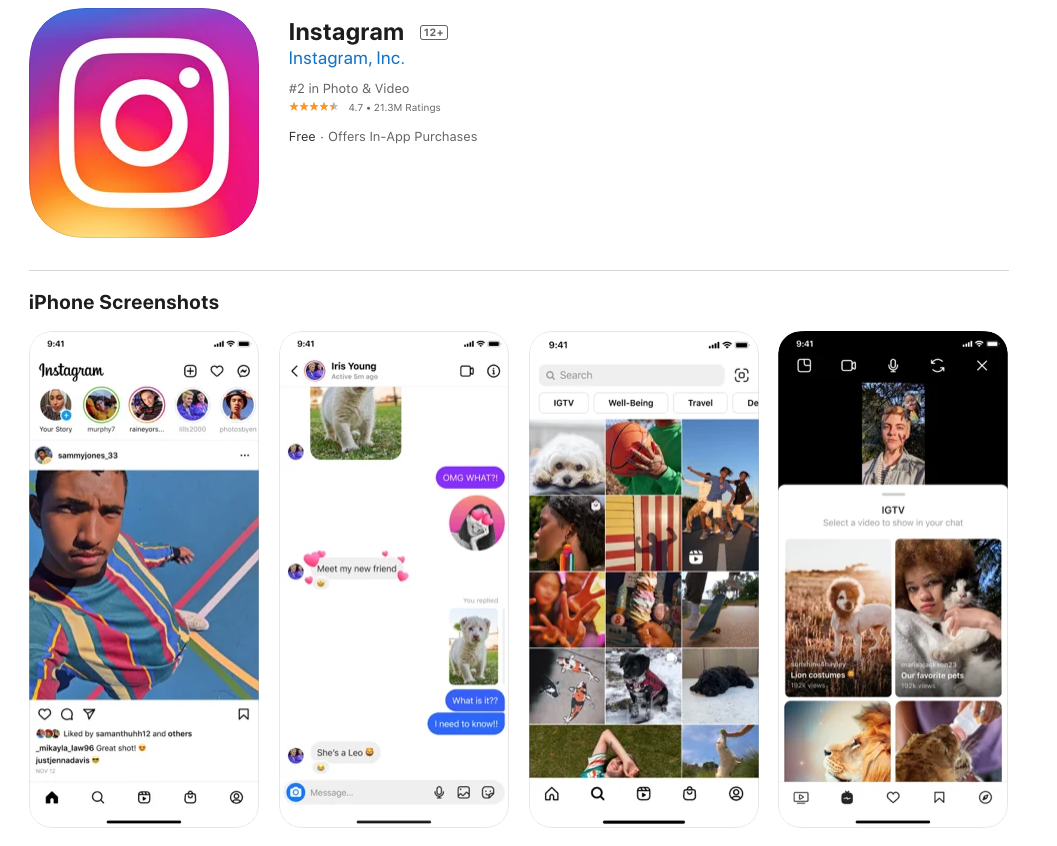 Instagram is another fantastic visual platform filled with travel inspiration. I know Instagram can be a little tricky at times and if you search for a specific destination you'll often find a lot of half-dressed people posing in the bedrooms! But if you search for travel related hashtags it's the best place to find hidden gems.
A good hashtag to start with is #VisitDESTINATION, for example #VisitBarcelona or #VisitWales or #VisitMallorca. From there you can see which hashtags people use on their posts and you'll find yourself going on an Instagram journey!
Readly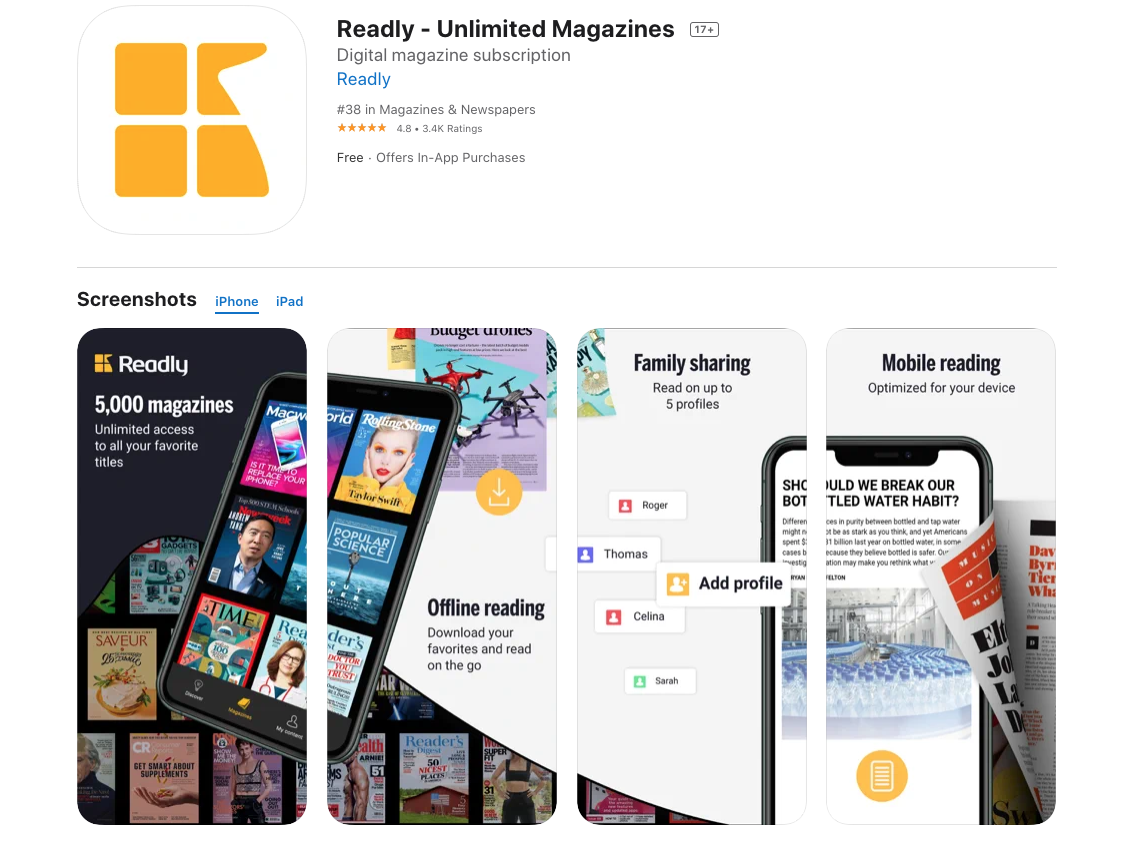 If you prefer a more traditional approach to travel planning and look to travel magazines then you're going to love Readly. It's a digital magazine app and gives you access to thousands of magazines, all for a monthly subscription that isn't much more than a single magazine would cost. 
You'll find titles like Conde Nast Traveller, Wanderlust, National Geographic Traveller, Elle Travel, Coast, CountryFile and lots of regional magazines for specific destinations. 
Spotted by Locals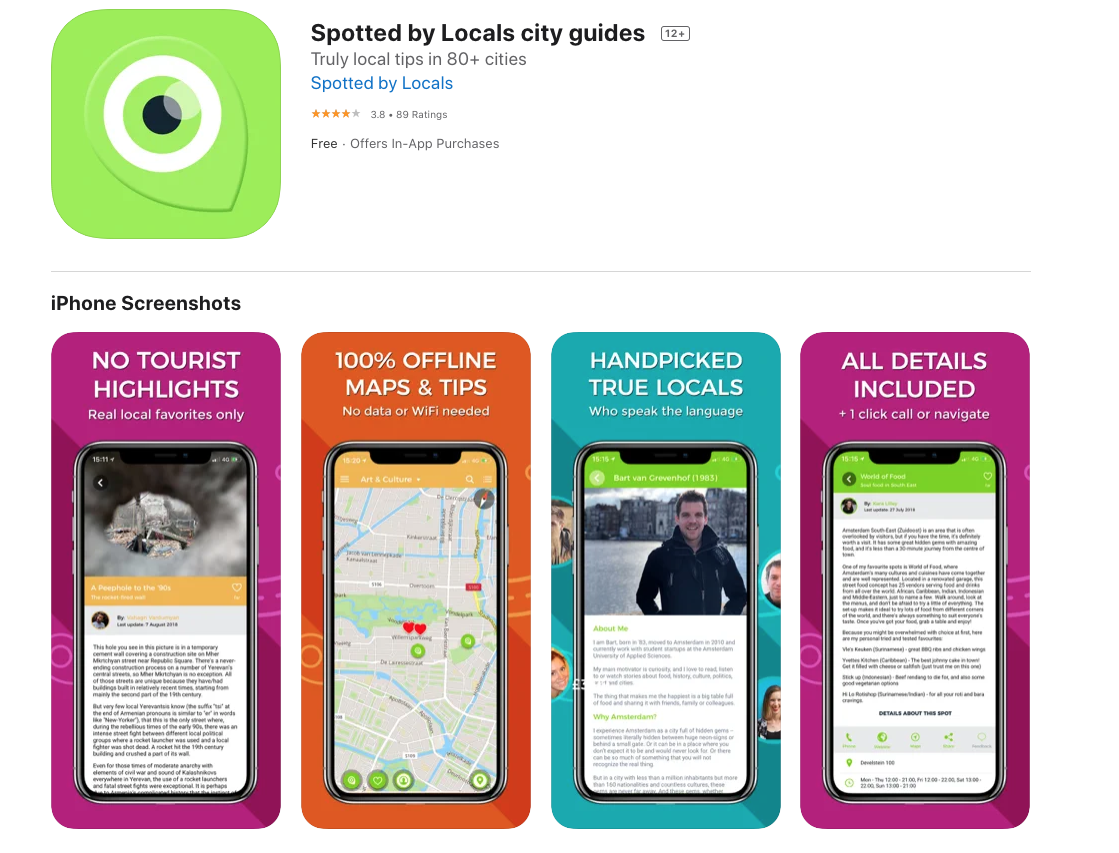 When you've decided on a destination, I highly recommend an app called Spotted By Locals, particularly for city breaks. As the name suggests, it's an app filled with ideas and suggestions by local people so it's filled with great alternatives to the usual tourist hotspots. 
You'll find out where the locals really go and discover hidden gems and recommendations from people who have lived there for years.
Booking
Skyscanner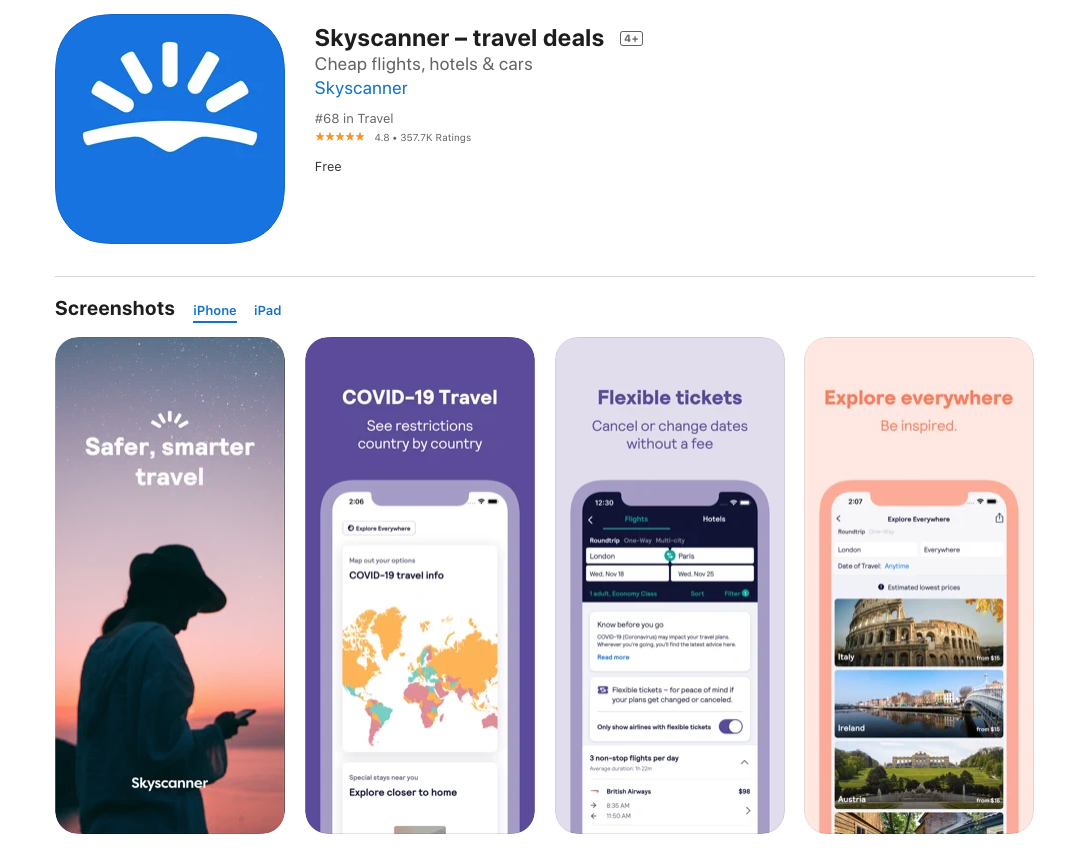 Skyscanner is the simplest app for booking your flights. It offers a huge range of options and is so easy to use. While searching you can opt for 'nearby airports' to find cheaper airports you might not have known about. You can also search for flights to 'Everywhere' if you're looking for ideas!
Hotels
I have three apps I use for booking accommodation:
Booking.com for hotels
Airbnb for apartments, villas or quirky accommodation
Jet2 for package holidays
All three have brilliant apps that are intuitive and easy to use.
Organising
Packing Pro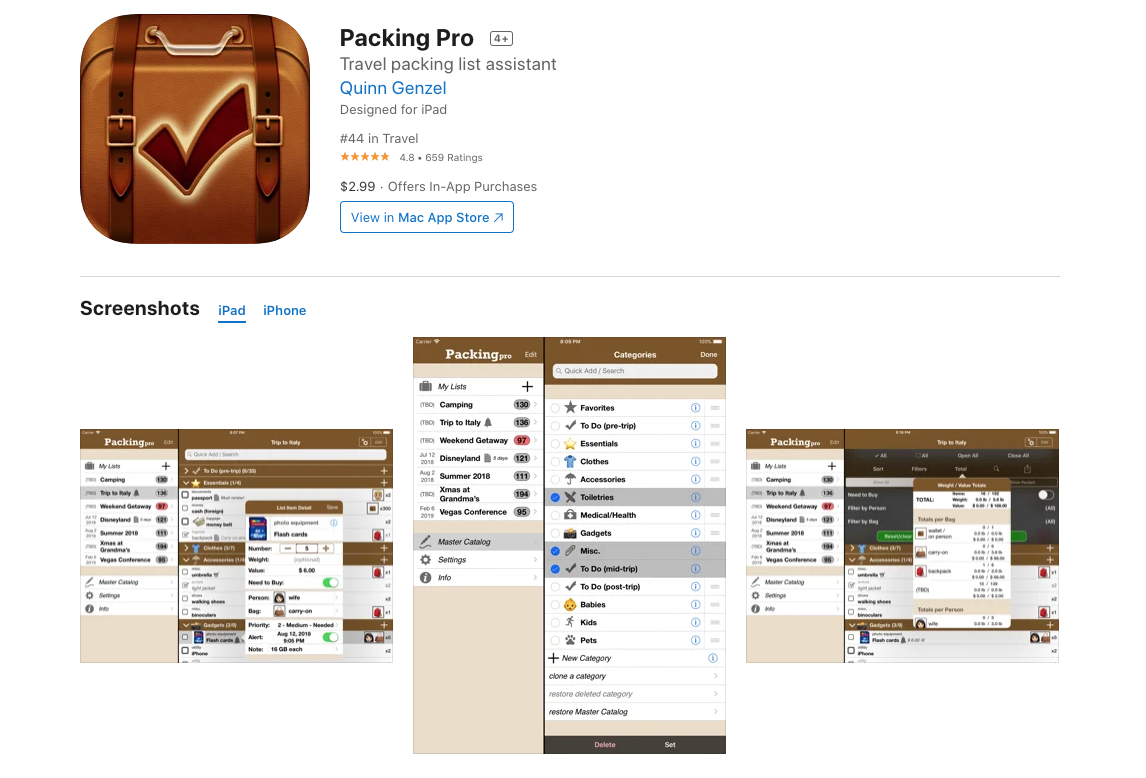 Make packing your bags quick and easy with this clever packing app. The app automatically generates packing lists based on your destination, the weather, activities and who's travelling. It has options for children and babies and even has extensive 'extras' for activities like camping. 
TripIt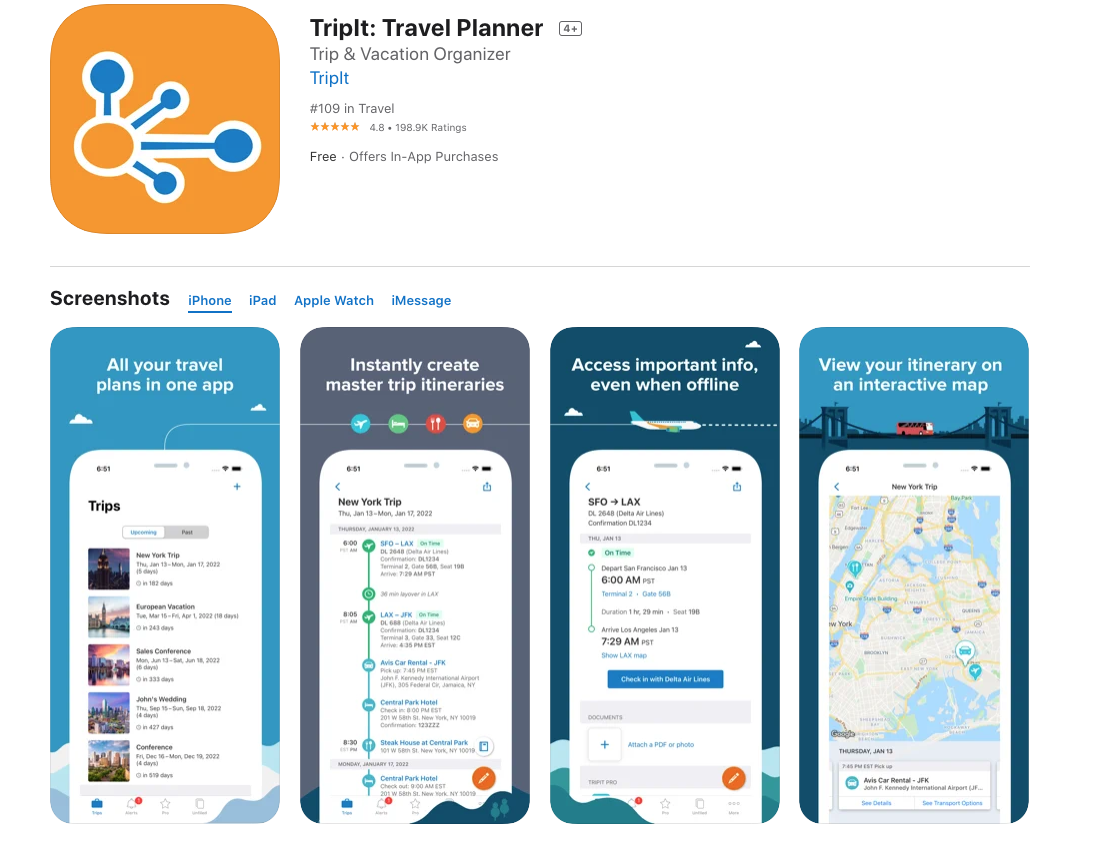 TripIt is an all-round gem to help you organise and plan your travel itineraries. Forward all your booking confirmations to TripIt and the app will instantly create a schedule based on where you need to be. It keeps everything neatly in one place so there's no panic scrolling through your phone trying to find times and confirmation emails! 
It's packed with handy additional features you didn't know you needed until you had them, such as airport maps, neighbourhood safety ratings and options to offset your carbon footprint. 
Sygic Travel Maps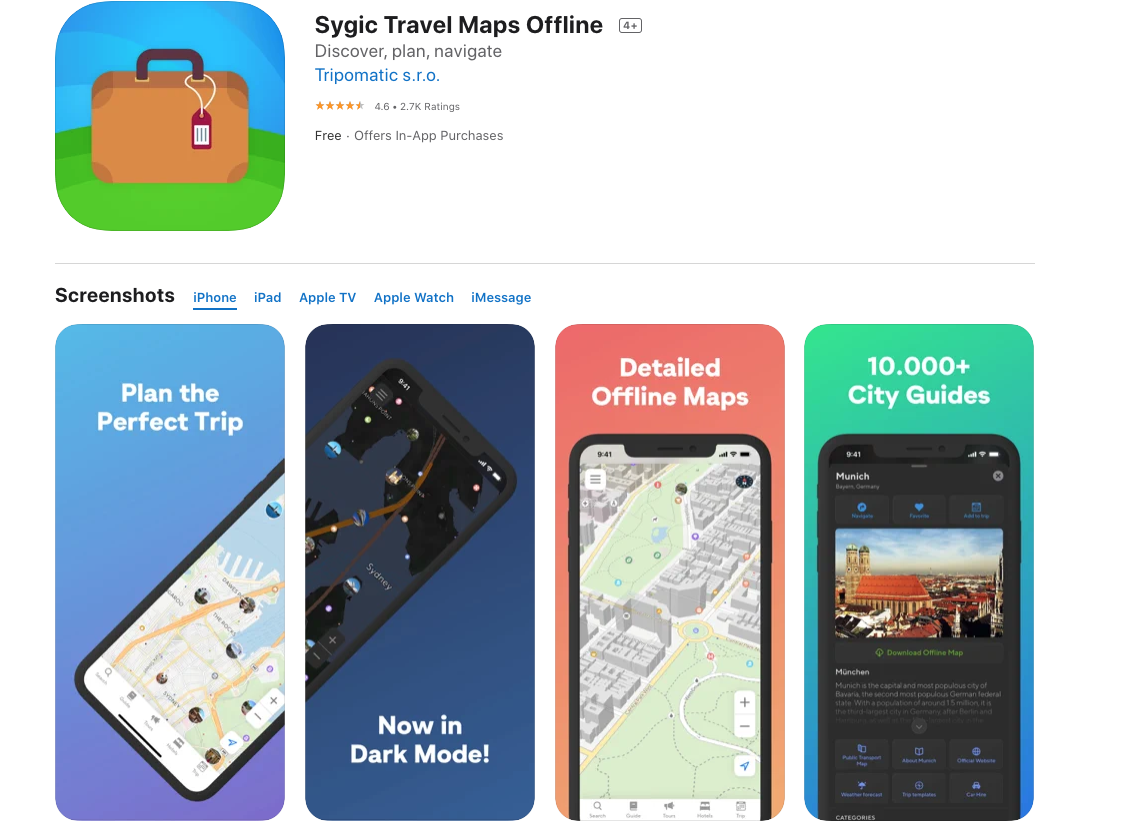 Sygic Travel Maps helps you create itineraries for your entire trip and displays everything on a map. It's like TripIt but more visual and map based so I'd recommend downloading both to see which you prefer. 
You can add confirmations for activities, hotel bookings, flights and even read travel guides and see suggestions for popular activities and places to eat. It's an intuitive and easy to use app and great if you like to have everything in one place on your phone. 
You can upgrade to a paid version which allows you to see all your maps offline. It's also available across multiple devices which is great for those of us who like to plan and research on a desktop or laptop computer but use a mobile app once we arrive.
When you arrive
Public Transport Apps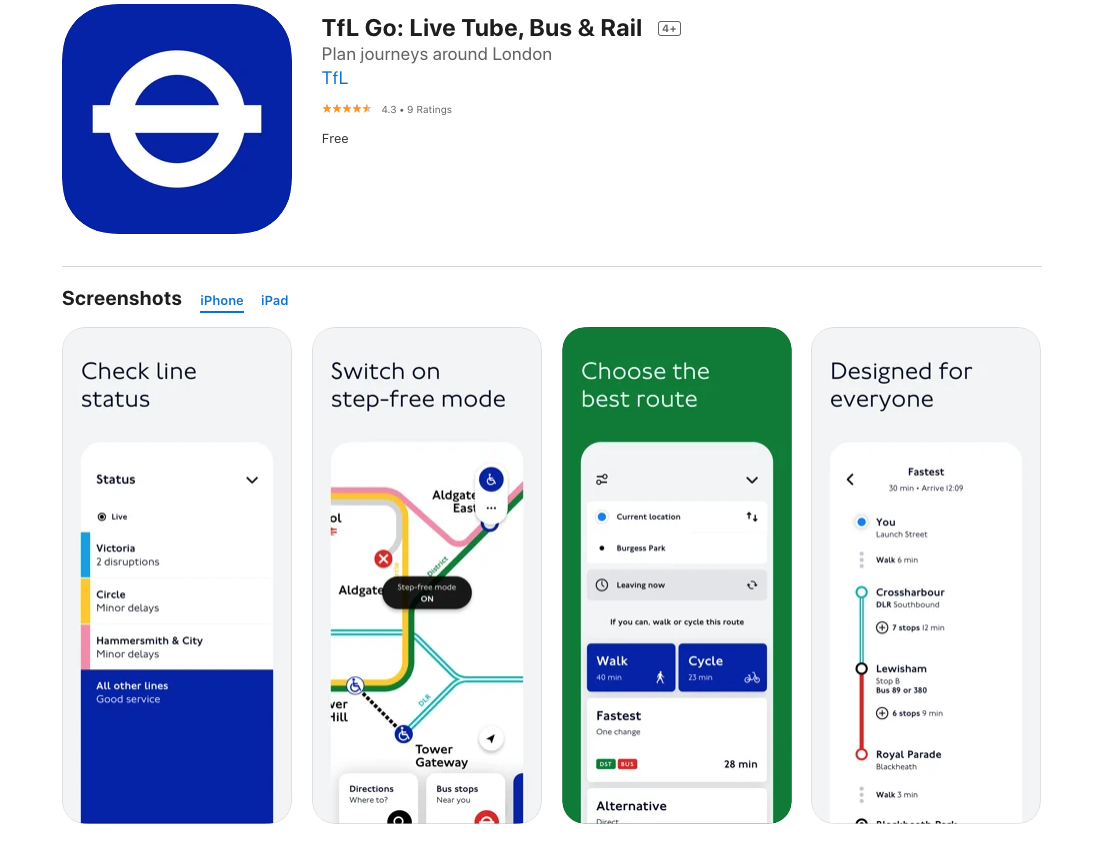 If you'll be using public transport, it's worth downloading the local app for transport. While Google Maps is brilliant for transport, destination specific apps can be simpler. 
For example, in London we have the TFL app (Transport for London), in Paris it's Bonjour RATP, it's TMB in Barcelona or Hyperdia in Japan.
Google Translate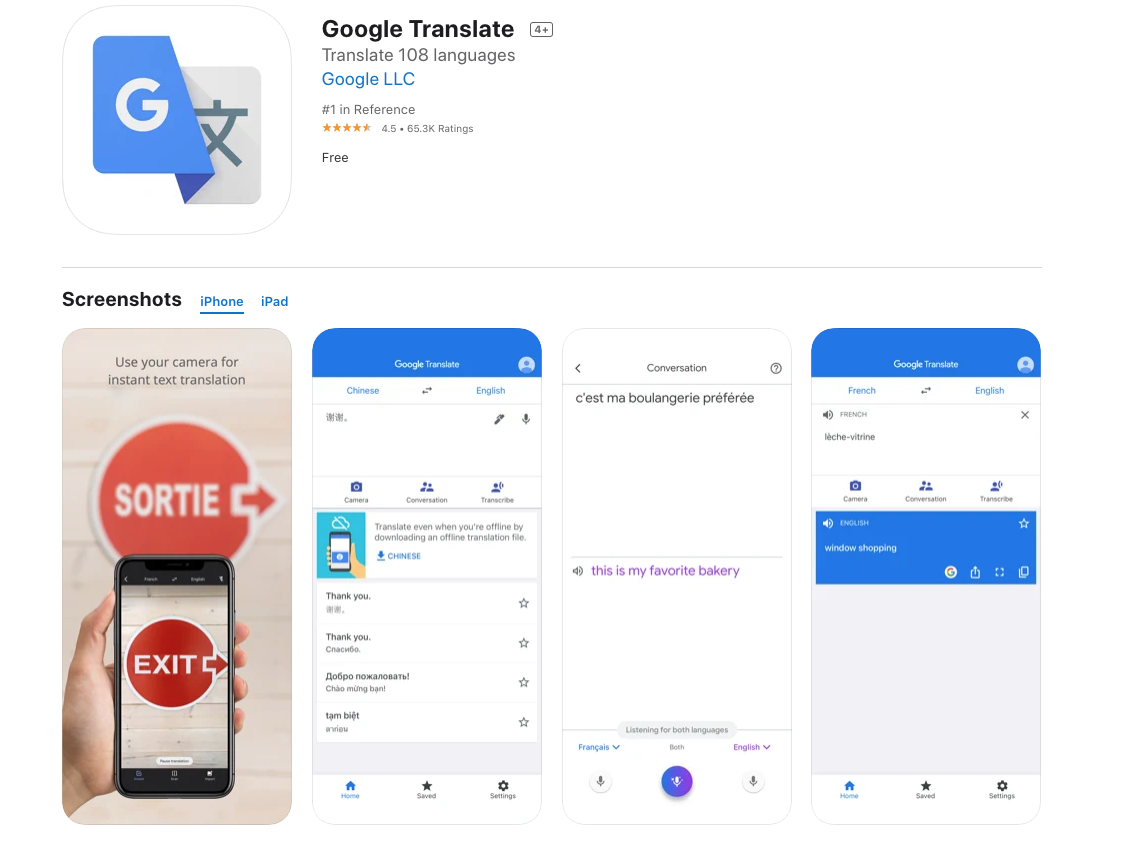 If you're visiting a country where you don't speak the language, it's always handy to have Google Translate in your pocket. It can help you learn a few local phrases or get you out of a tricky situation when you're unable to communicate.
Google Maps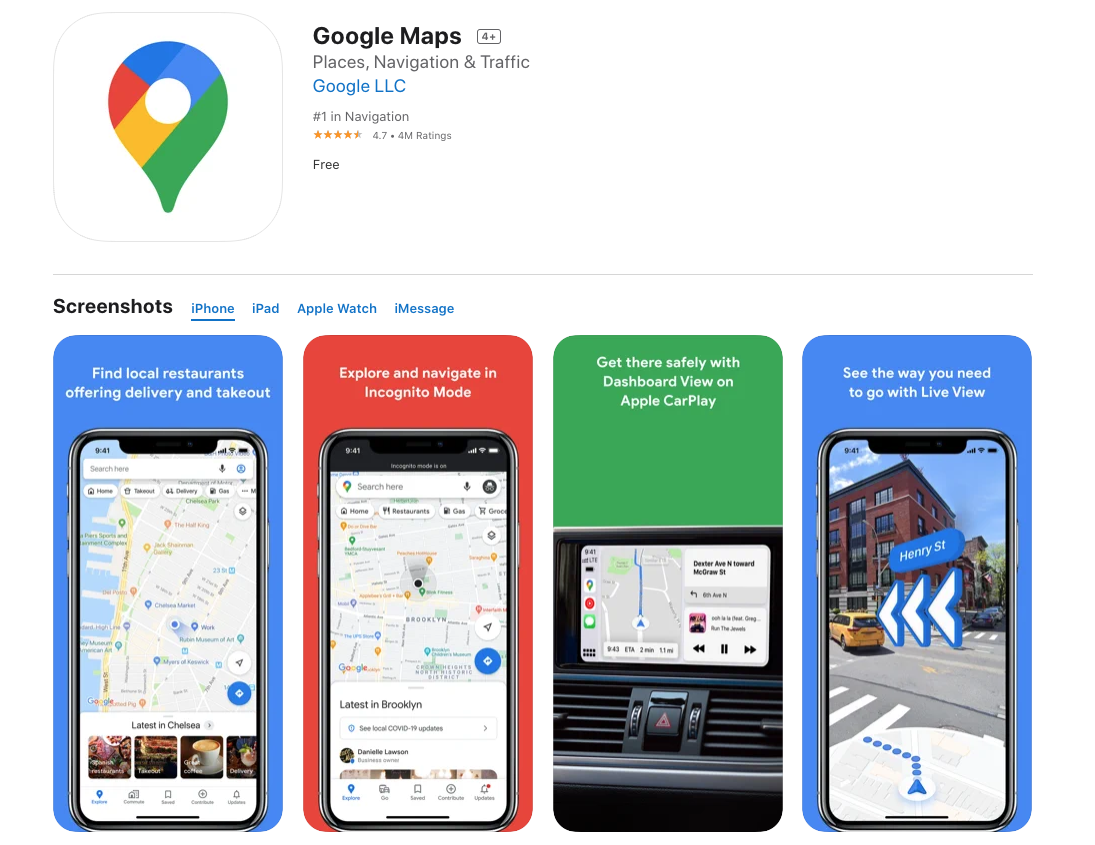 Google Maps is still the simplest and best app to find destinations. It's also fantastic for public transport and even better if you pre-plan a personalised map and pin things onto your map that you'd like to visit. Make sure you've pinned your accommodation into Google Maps so you can always find your way back or you can show it to a taxi driver.
Tripadvisor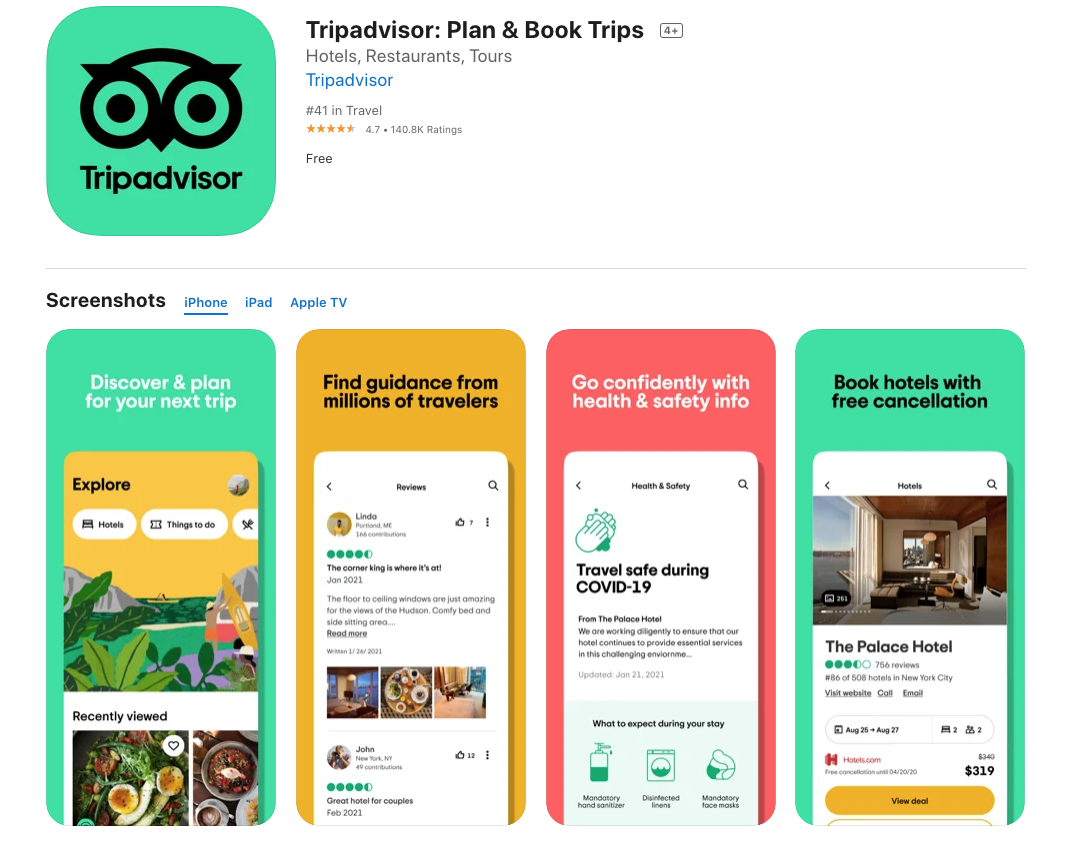 The best thing about using the Tripadvisor app is that, if you allow the app to track your location, it will send you notifications when you're near a top attraction or popular restaurant. If you're desperate for a coffee, pull out the app and find the best coffee shop within walking distance. 
The sheer volume of reviews can be overwhelming but it's very handy when you're in a specific place and looking for a specific venue!
To document your holiday
Day One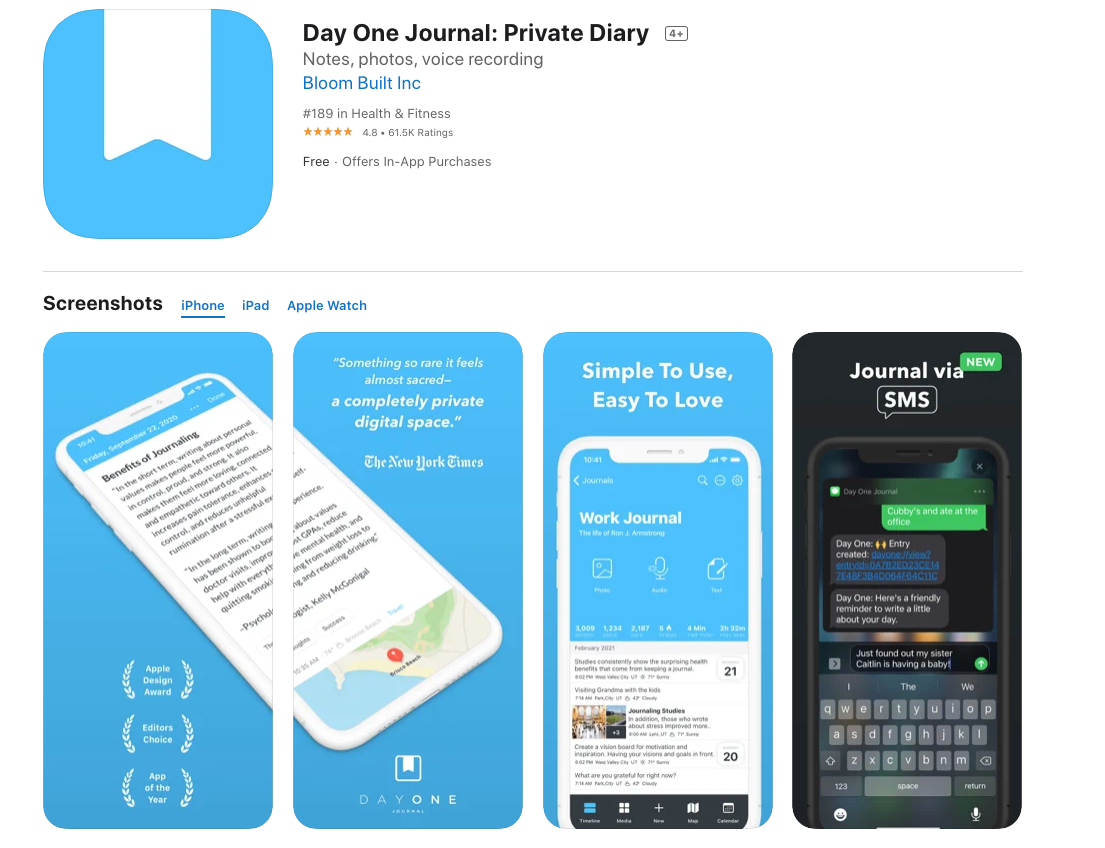 Day One is a beautiful journaling app for Apple users (DayBook is another good option if you're an Android user). It's designed for everyday use but it's perfect if you're planning to journal and document your holiday. You can add photos, videos, audio clips, text, drawings and even handwrite entries using an Apple Pencil. 
It's available across all iOS devices, including your Apple Watch and iMac, so you can journal and document wherever you are in whatever format suits you. 
PostSnap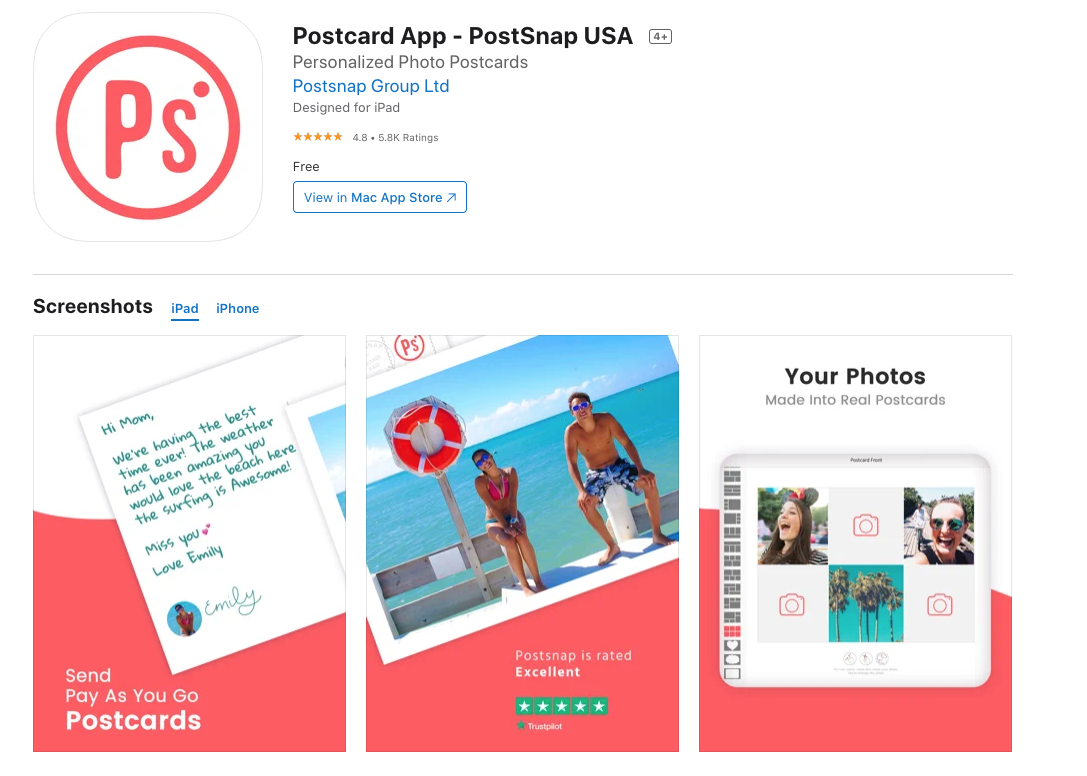 Sending postcards from your holiday might be a dying tradition but it's having a revival thanks to simple and affordable postcard apps. PostSnap allows you to upload your own photo and write a personalised caption. The postcard is then mailed directly to your chosen address. 
PhotoBox
Don't let your holiday photos stay on your phone, get them printed, make photo books, get them framed and blow them up to show off around your house! 
PhotoBox is a photo printing service with an easy-to-use app and a great choice of high quality products. The ease of uploading photos directly from your phone makes printing them so easy and it's lovely to have even low-quality photos in a dedicated photo book. 
The PhotoBox app also allows you to print 50 free photos every month (with just a low cost for P&P) so it's a nice app to get you into the habit of printing your favourite snaps.
Snapseed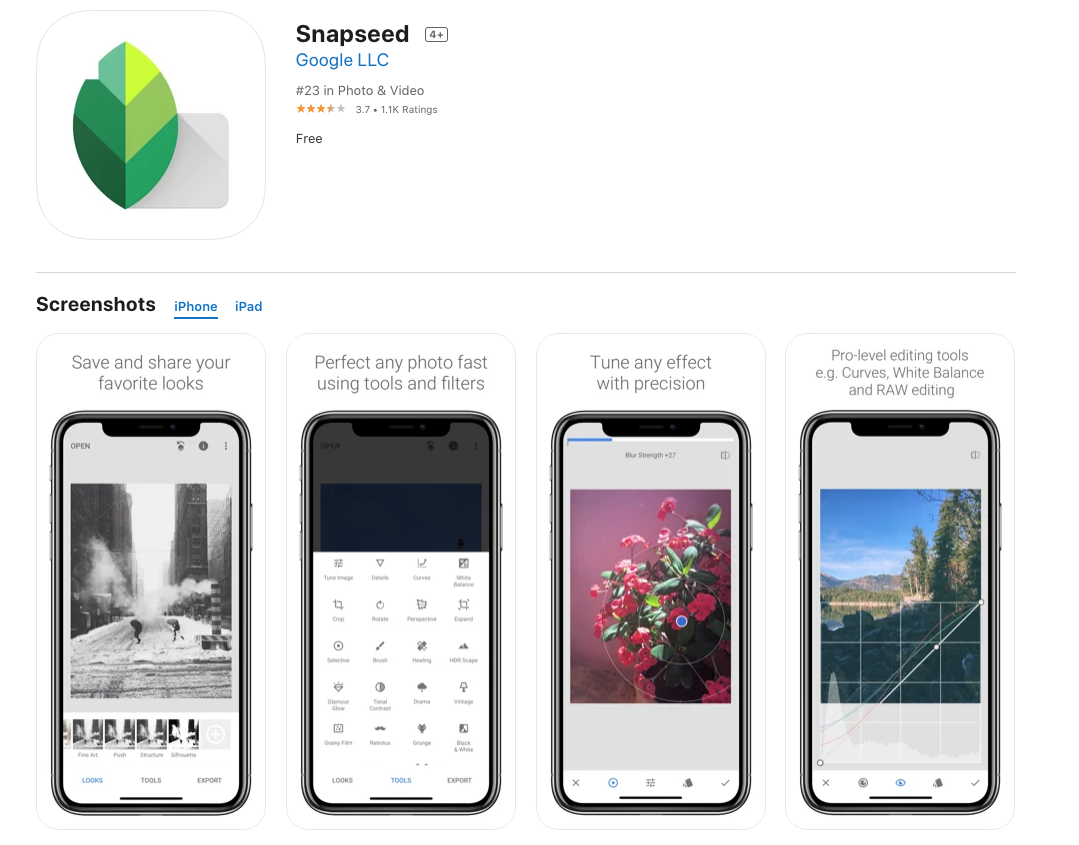 If your holiday snaps need a little help to look their best, I highly recommend Snapseed. This simple yet incredible app can transform a dull photo into a masterpiece. 
My favourite function is the highlight tool to edit a certain point on the photo. It's a very handy function if a person's face is in shadow or you want one thing to stand out without having to alter the entire photo.